'Beyond the Foothills of Reality' by Tragic Eyes | Album Premiere
Exclusive album premiere of 'Beyond the Foothills of Reality' by Tragic Eyes, out June 21.
---
'Beyond the Foothills of Reality' is the second album by Belgian rock artist Tragic Eyes. Unlike his first album, which was inspired by 70's pop music, Wendel decided to make a musical switch to the psychedelic rock genre.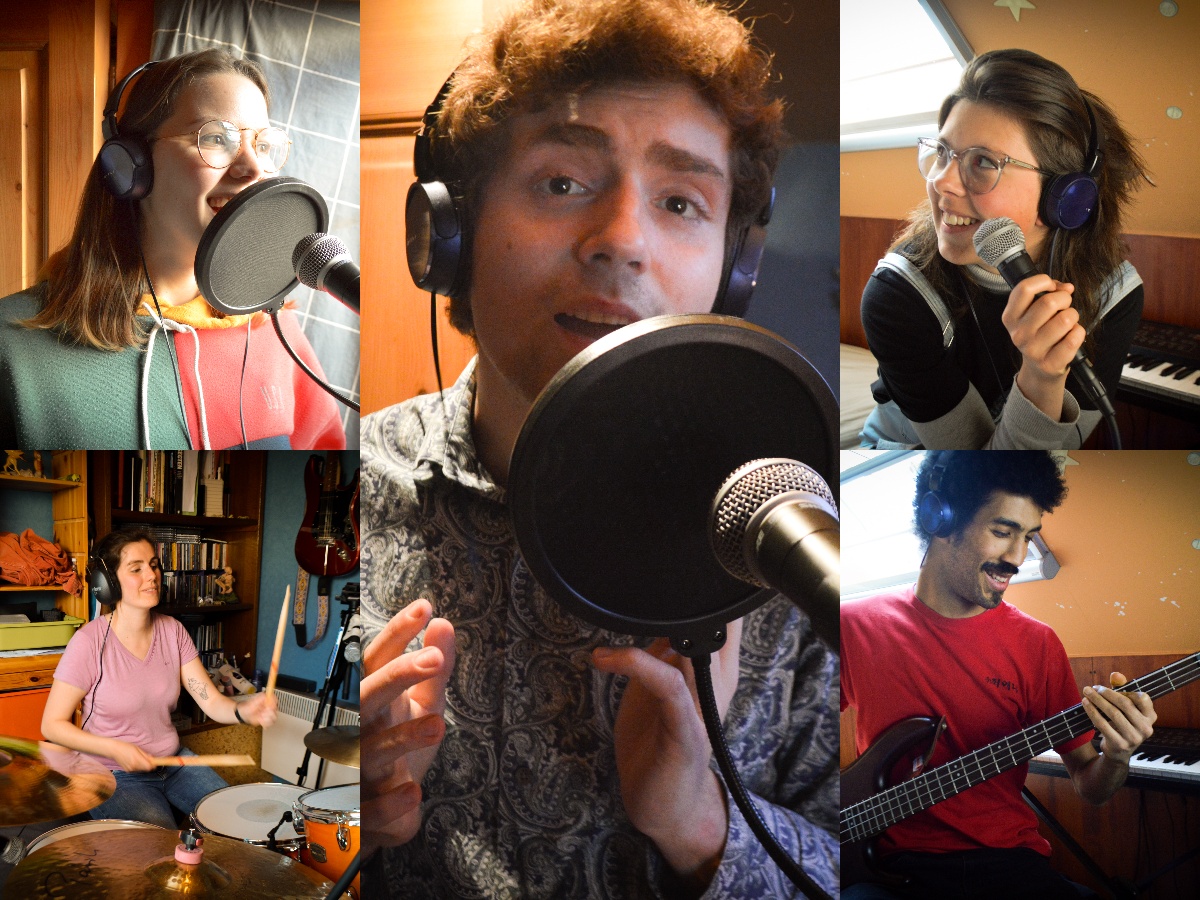 The album starts with 'Goodbye Emily,' a sing-along in Flower Power-style. However when the second song 'Sun Explosion in the Sky' comes in, you'll soon realise that you have been slightly deluded for the rest of the album will take you on an experimental and psychedelic journey. Along the way you'll visit the dreamy fairytale world of 'The Tale of the Cherry Plum Child,' the oriental 'Valley of Fading Dreams,' the cosmic 'Foothills of Reality' and finally you will reach the 'Chimes of Eternity'.
Most of the instruments are played by Tragic Eyes' permanent band members: Wendel on guitar, vocals and keyboard, Stephan on bass, Anke on drums, Gitte and Astrid on backing vocals and Loyda on violin. As with his first album, Wendel has invited some guest musicians to perform to participate in the recording sessions. The whistle melodies on 'The Tale of the Cherry Plum Child' are played by Mark Robson, known from Gong, Kangaroo Moon and his solo career. Furthermore you hear Anna Degelin on flute, Ria Manna on vocals and Hans Op de Beeck on saxophone.
The cover design refers to the animated music video Wendel has made for 'Goodbye Emily'. The rest of the artwork is drawn by Tragic Eyes' bass player Stephan, who is a cartoonist by profession.
---
Tragic Eyes Official Website / Facebook / Instagram / YouTube