Robox | Interview | "Our goal is to shock the audience"
Robox is a power trio that recently released their self-titled debut album via Overdriver Records.
---
It's an instrumental album with a combination of furious post punk with a strong prog-rock ambition. The band consists of Francesco Cescato on electric bass, Franz Valente (Buñuel, Snare Drum Exorcism) on drums and Carlo Veneziano (Orfaust, Julinko) on guitar.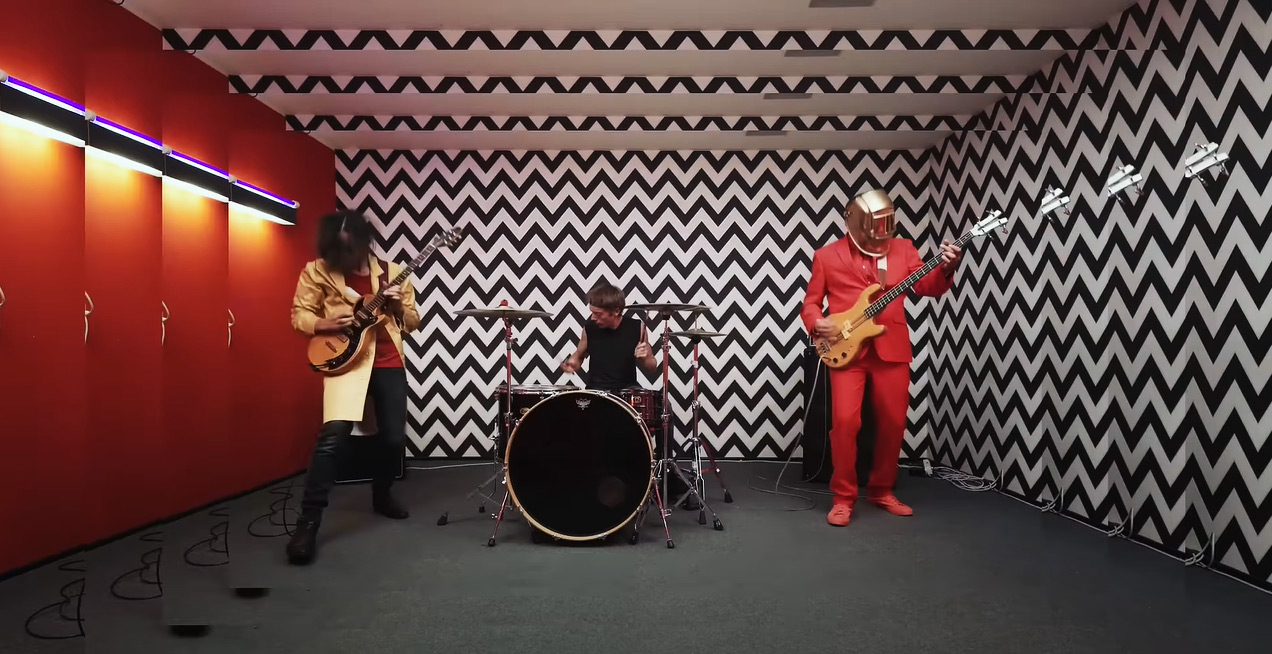 "Music never stops regenerating itself from new beginnings"
How would you describe your sound?
Carlo Veneziano: A dip in the rapids of a swollen river. Millions of insects devouring a carcass. The genesis of a planet.
Franz Valente: It is the result of a lot of practice with the instrument that allows you to have full control of what you do. We want to push it to the exasperation through the mechanical movements onto the instrument. We do this always at maximum dynamics without voltage drops.
Would you like to talk a bit about your background?
Franz: I have been playing drums in so many different projects and it led me to always refining my style and the technique that underlie rock and post-punk. I always want to look for new solutions and ideas that can surprise me. When I write music I focus on the energetic potential, tone variety, and emotional charge that percussive instruments have. Drum is a weapon you have to wisely and purposely use.
Carlo: Since I was a child I studied guitar and piano as a self-taught. Around the age of 15 (late 90'). I used to cover Nirvana and Shellac with friends from school. After high school (2001) I started composing and playing original repertoire also with Francesco (bassist of Robox) in a couple of underground bands. A few years later I'd meet Franz (drummer).
I played guitar, bass and drums with many projects belonging to the Italian underground and alternative scenes: Hobo, Hated White, Dos, Monroe, Love in Elevator, Lucertulas, One Dimensional Man, Julinko, and Oswaldovi which instead is based in Prague (CZ).
When did you decide that you wanted to start writing and performing your own music? What brought that about for you?
Franz: We wanted to make new music. Ears always need new inputs and music never stops regenerating itself from new beginnings. As a band we don't neglect making covers, maybe classic music, which teaches you everything. However we prefer playing our own songs live.
How do you usually approach music making?
Carlo: With Robox, composition is like a game of chess. A balanced mix of intuitive momentum and calculation, where the aim is to destabilize and corner the listener to the point of having no way out.
Franz: This depends on what you have to do, but most of all depends on who you play with.
Sometimes you know exactly the place you want to reach, sometimes nobody has a clue. Sometimes you just follow a pattern, sometimes you let it be. Our songs often come from us having fun rehearsing and it might happen that we laugh a lot while practicing together.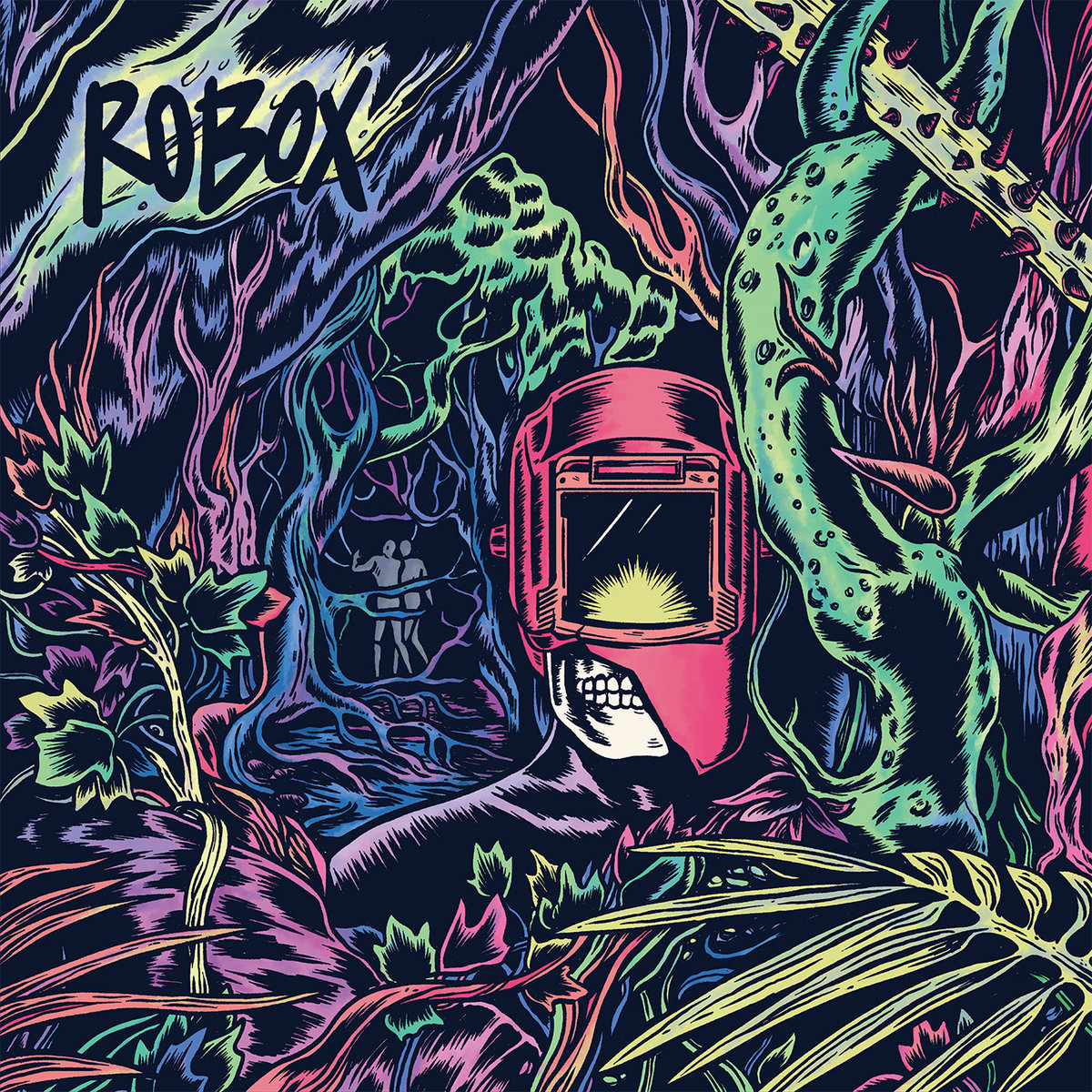 Can you share some further details on how your latest album was recorded?
Carlo: We recorded live in Matt Bordin's studio (Outside Inside). Francesco and Franz were in the main hall with the drums. I was in a separate room with the bass and guitar amps, so I could interact with the guitar speaker. We recorded two or three takes for each song and then chose the best one. Such a direct approach was possible since we knew the songs very well having already played them many times in front of the audience.
Franz: The album was recorded in two days during a live session under a mere "hard-core" approach, avoiding the use of overdubs and any sort of post-production tool. 
How pleased were you with the sound of the album?
Franz: The sound totally reflects what we are while playing and we like it because it is just what we aimed to.
Carlo: The sound is powerful and effective, we wanted to accurately reflect our live sound. I really liked it already during the recording phase. If I could do it again now, I'd use a more precise and less distorted guitar sound.
What are some bands/musicians that have a big influence on you?
Carlo: As for Robox, I'd say Johann Sebastian Bach, Ludwig van Beethoven, African tribal music, Indian traditional music and musicians/bands such as Duane Denison (The Jesus Lizard), Niko Wenner (Oxbow), Steve Albini (Shellac, Rapeman, Big Black), Robert Fripp (King Crimson), Don Caballero.
Franz: Something between Gipsy King and Helmet in 'Mix Jazz,' some Beastie Boys in 'Creizi,' Jimi Hendrix in '2000' and the King Crimson in 'Hard Pop'.
Do you often play live? Who are some of your personal favorite bands that you've had a chance to play with over the past few years?
Franz: We don't have any particular genre which inspires us and we usually share the stages with Italian underground bands.
Are any of you involved in any other bands or do you have any active side-projects going on at this point?
Franz: Today besides Robox I play drums with Buñuel with whom I recently released 'Killers Like Us' via Profound Lore and La Tempesta. I also have a solo project called Snare Drum Exorcism, where I make electro-acoustic music exploring the tonal variety of percussion instruments.
Carlo: At the moment the only project I'm active in besides Robox is my solo project Orfaust.
"Our goal is to shock the audience"
What are some future plans?
Carlo: Right now our goal is to shock the audience.
Let's end this interview with some of your favourite albums. Have you found something new lately you would like to recommend to our readers?
Carlo: Albums I fell in love with and consumed a lot: 'Pollution' (Franco Battiato), 'Nursery Cryme' (Genesis), 'Red' (King Crimson), 'Shot' (The Jesus Lizard), 'What Burns Never Returns' (Don Caballero).
Lately I've enjoyed most: 'New Levels New Devils' (Polyphia), 'Una Specie di Ferita' (To Die On Ice), 'Cavalcade' (Black Midi), 'Ecstatic Computation' (Caterina Barbieri), 'Songs About Persecution' (Oswaldovi), 'Gem' (Bosco Sacro), 'Heritage' (Opeth), 'Polygondwanaland' (King Gizzard & the Lizard Wizard), 'Ira' (Iosonouncane), 'Close' (Messa).
Franz: 'Chaos A.D.' (Sepultura), 'Troupe Le Monde' (Pixies), 'King Buzzo EP' (Melvins), 'Sisterworld' (Liars), 'Check Your Head' (Beastie Boys), 'Metz' (Metz), 'Fashion Week' (Death Grips), 'K-9' (Show Me The Body), 'Okanagon' (Giacinto Scelsi), 'Exploding Head' (A Place To Bury Strangers), 'Fantasy Empire' (Lightning Bolt), 'You Kill Me' (One Dimensional Man), 'Druqks' (Aphex Twin), 'Loveless' (My Bloody Valentine), 'Their Satanic Majesties Request' (The Rolling Stones), 'Pink' (Boris), 'In Utero' (Nirvana), 'Igneo' (Zu), 'Pom Pom' (Ariel Pink), 'Zombie Techno Undead' (Netherlands), 'Supplex' (Karp), 'Time Of Grace' (Neurosis), 'Red Medicine' (Fugazi), 'Repulsion' (Love In Elevator), 'Nevermind The Bollocks' (Sex Pistols), 'Magical Mystery Tour' (The Beatles)…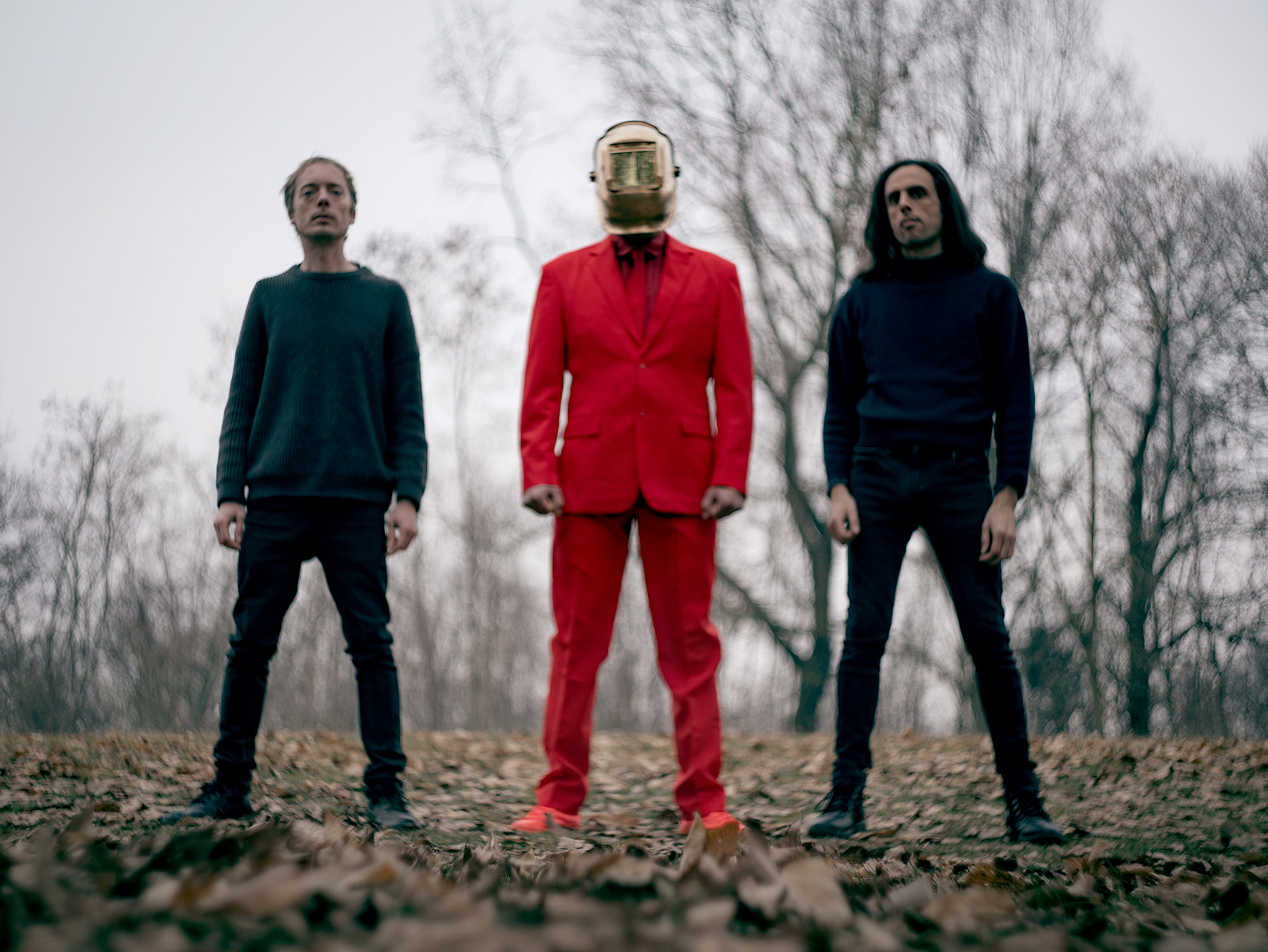 Thank you. Last word is yours.
Carlo: Thank you for your interest, and thanks to those who read to the end.
Franz: Cheers!!!
Klemen Breznikar
---
Robox Facebook / Instagram / Bandcamp
Overdrive Records Official Website / Facebook / Instagram / Twitter / Bandcamp / YouTube