Kito Jempere | Interview | New Album, 'Green Monster'
'Green Monster' is the upcoming Kito Jempere album, out June 23rd, 2023.
---
It's a journey through love, interconnectedness and creative freedom, bound together by musical friendship that breaks through walls, borders, languages and shapes; accumulated over a celebrated twenty year career and ten years of Kito Jempere. Over fourteen tracks Kito teams up with over 26 artists from all over the world: a range of talented artists including Warp records artist Jimi Tenor, Red Snapper drummer Rich Thair, Azari & III ex-vocalist Starving Yet Full, L.I.E.S. records Lipelis (on bass), Curly Castro and SINDYSMAN. The album blends hip-hop, free-flowing jazz and world-building soundscapes into a piece dedicated to Kito's musical roots; marrying multiple artforms, cultural influences and international artists into a body of work that feels deeply personal, healing and detailed.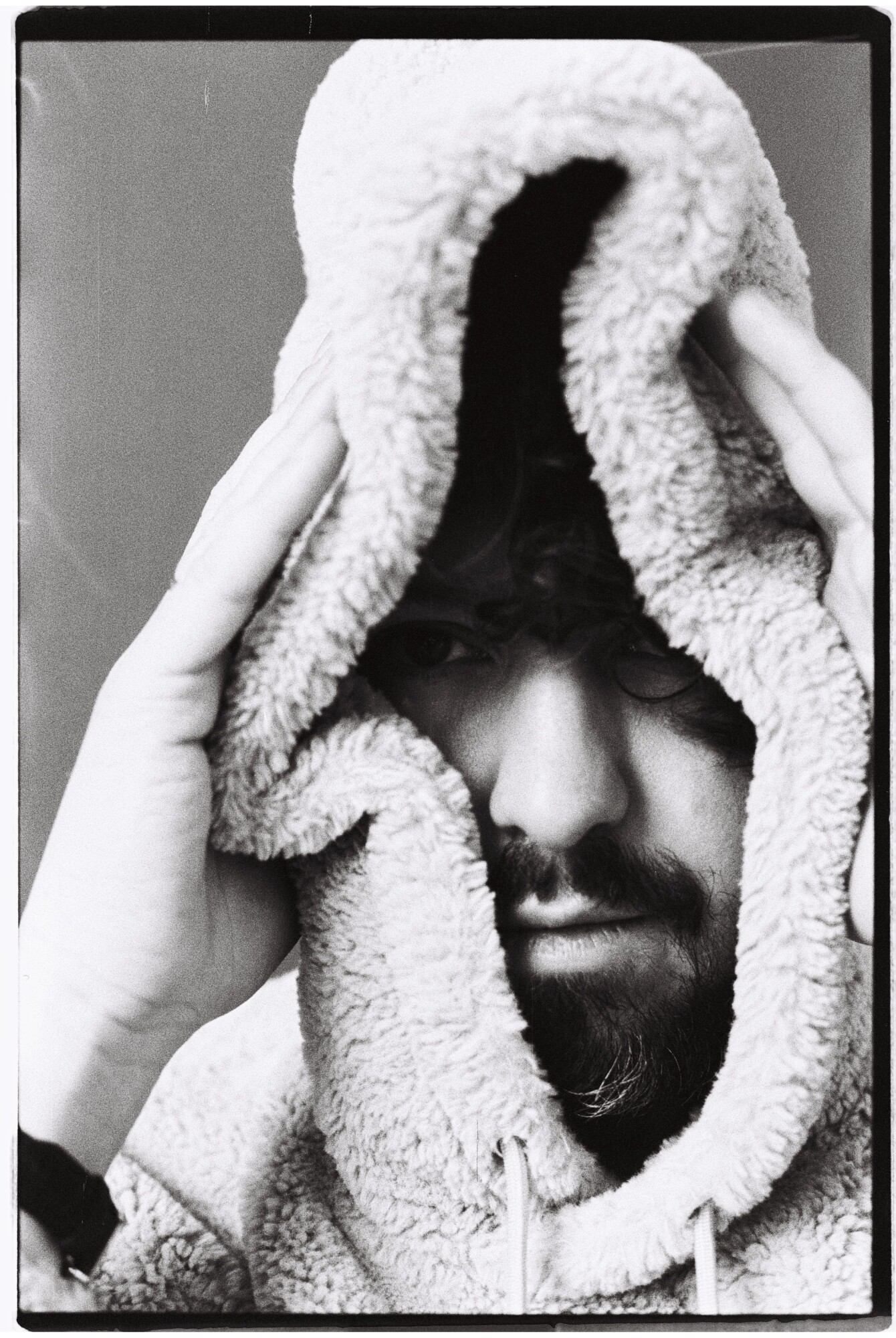 "Non-formal music understatement was the key to music life"
You have a new album coming called 'Green Monster'. It's your fourth studio album. What kind of record did you want to make and did it turn out the way you planned?
Kito Jempere: It wasn't planned on one hand, but on the other hand I knew that 2023 will be the year I released my fourth studio album. I somehow make an album every three years and it's a similar process every time. The first year is when you focus on recent stuff and can't think of new music, then it's a year of total blackout or side-projects and then it's "Psychedelic" time, Baby!
I think the beat that was telling me, "it's album time" appeared in my head around late 2022, mid December. I took a few demos which were made over the past year or two and started to combine with the image of how I see the album. I wanted to make something absolutely not stable and not refer to anything. I totally declined dance elements (4×4 bass-drums for instance) in total and focused more on sensitive things, immersive things, like theatre or my love for cinematic music. Plus it's turned out I finally made a record where every track is a song. In the end the whole album got totally together, was composed and recorded in less than a month in Jan 2023 and is now a collection of pieces from all over the globe.
You collaborated with some truly incredible artists, would you like to discuss how you pick artists and what was the process of finishing those tracks?
That's true, it's such an honor to work with such great music minds. I love to collaborate, this is my trademark even now I think. I widen my technique that I got during recording all previous albums: usually I work with friends and my hometown musicians, then I use internet to get connected with friends all over the world, usually it works like I'm showing everyone the draft playlist of all album tracks when they are super raw demos, sometimes only one instrument, rhythm, sound or anything, but from the very beginning I know where this track is placed in the album. So I keep sending and receiving till I'm happy with the final result. Normally it's 1 take from the artists and it's always works and I'm giving the full freedom to my collaborator which means they play totally from their heart and there's no need to re-record or re-think anything. It's already there. When I'm doing a collaboration it's easy, imagine Jimi Tenor playing on sax and Cedric Gasaida aka Starving Yet Full of Azari & III doing vocals, imagine that, now think of what u need for making it happen and then if you don't give up it surely happens, look into the tracklist and the track is already there.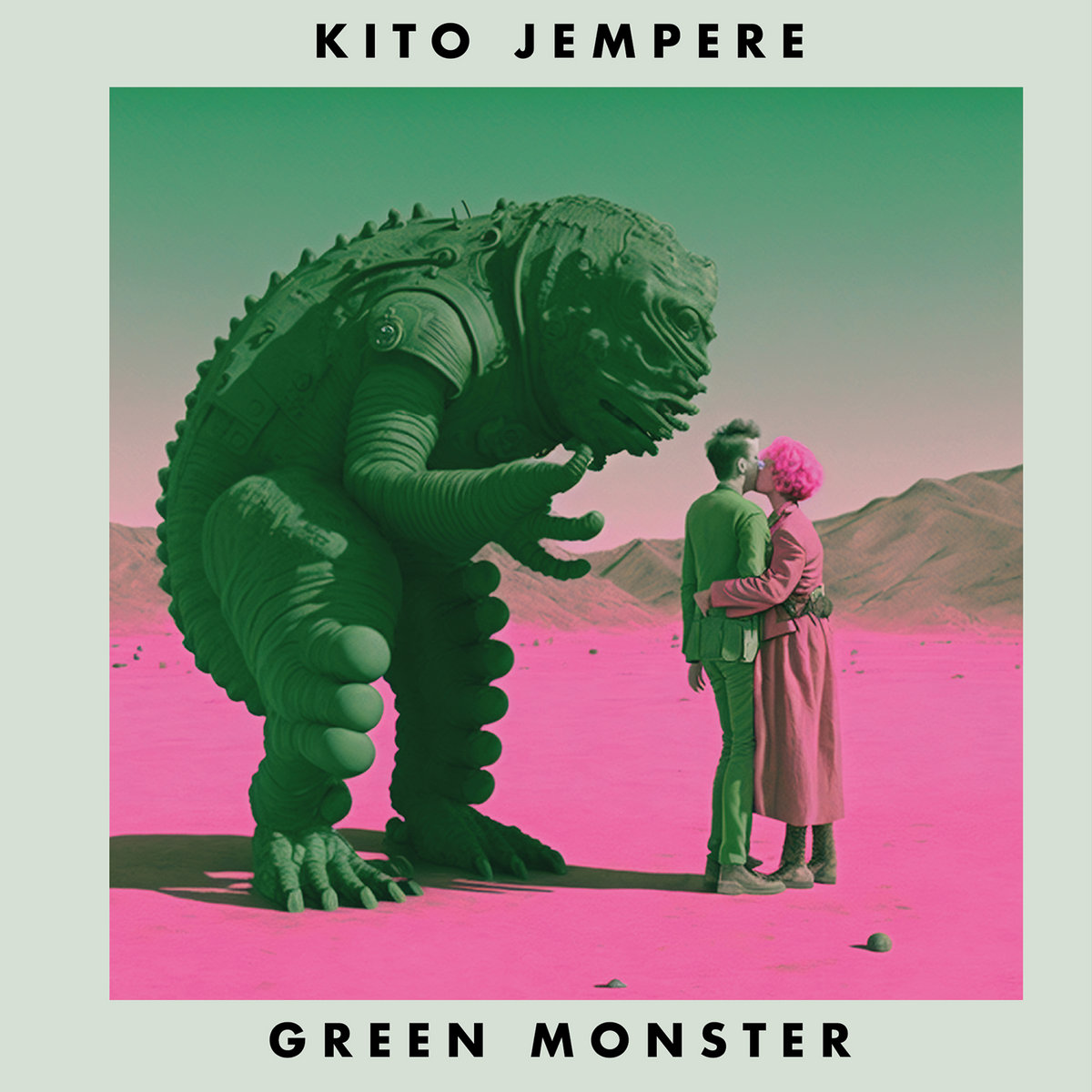 Tell us about the single 'Strong Accent' that is in collaboration with Curly Castro & SINDYSMAN.
As I have said that I have widened my album technique this time I went far above my list of contacts. I was really deeply re-searching Bandcamp in the hip-hop genre. I was looking for an artist or artists to collaborate with in terms of that sound of voice I need for my obscure record. I think I went through more than 200 artists, picked 7, 3 answered and 2 were ready to go. I'm super proud and happy that Philly-based Curly Castro did the track opener and Manchester's SINDYSMAN took over verse two. I always only dreamt of working with proper accents and soundings: this was a super shock for me when I heard the results. Music was recorded in 2021 by me and my long-time collaborator Matt Averin aka Lovvlovver, so we were in the country house, working on material and went really off, I have decided to play lot's on Cobain-ish guitars in a hip-hop tune, kinda 'Voodoo People' in reverse, kinda 'Very Ape' is returning into hip-hop, haha, well I think I played complete scan of 'You Know You're Right' intro and we like, wow, sounds neat, I recorded all guitars keeping that Nirvana/Pixies/Mudhoney style. We have also used brilliant Black Corporation's Deckard's Dream, lots of Buchla and of course Moog for sub bass. All little things you can hear are so important in this one. I'm really happy how it got together.
"Screen is just your imagination"
You are releasing all digital singles and the digital album also in Dolby Atmos, what does this mean exactly?
Dolby Atmos is an immersive sound technology, like you can listen to music in 1:11. I remember having 'Revival' by R.E.M. in my hands when they got that 5:1 surround and I was like wow: bass-clarinet? And now in 2023 I called my first band Uniquetunes former member Leo (aka Ni!) and said: "Man, I need your bass-clarinet again, I know the best place." So on the early album production stage I already know we will work it out for Dolby Atmos format. Roman Urazov, mix engineer, co-producer and Dolby Atmos wizard made so much work, also in crazy limited timing, to make it sounds like I was thinking of. Think of 'Green Monster' like you listen to it in movies, but there's no screen, screen is just your imagination. So I do recommend everyone to try to make it to listen to it in Dolby Atmos. Stereo is great, but spatial audio is what this album was made for.
Please tell us a bit about your background and how did you first get interested in making music?
It's so wide, but in few steps here we are: parents wanted me to learn piano at a early age, so I did by home learning with a teacher and finished by the age of 12, same age turned myself into guitar learning after hearing 'Surfer Rosa' by the Pixies, then bands, then electronic solo works turned out again in to an electronic band, which in the end turned into rock band which I have decided to stop to go into solo electronics again, which again transformed into live band and then into again solo producer/DJ career and then again into the band.
Are you still focused?
I'm trying. So it seems it's a never ending process but I went through classic, jazz, punk, hip-hop, electronic, IDM, rock, drum and bass, house music, Italo disco, pop music et cetera. Used to be a guitarist, keyboard player, MPC programmer, producer, singer, songwriter, so I would say I love these all at the most but with that wide range I would say I haven't become a true professional anywhere except in experience of getting everything at once. This is partly what 'Green Monster' is all about.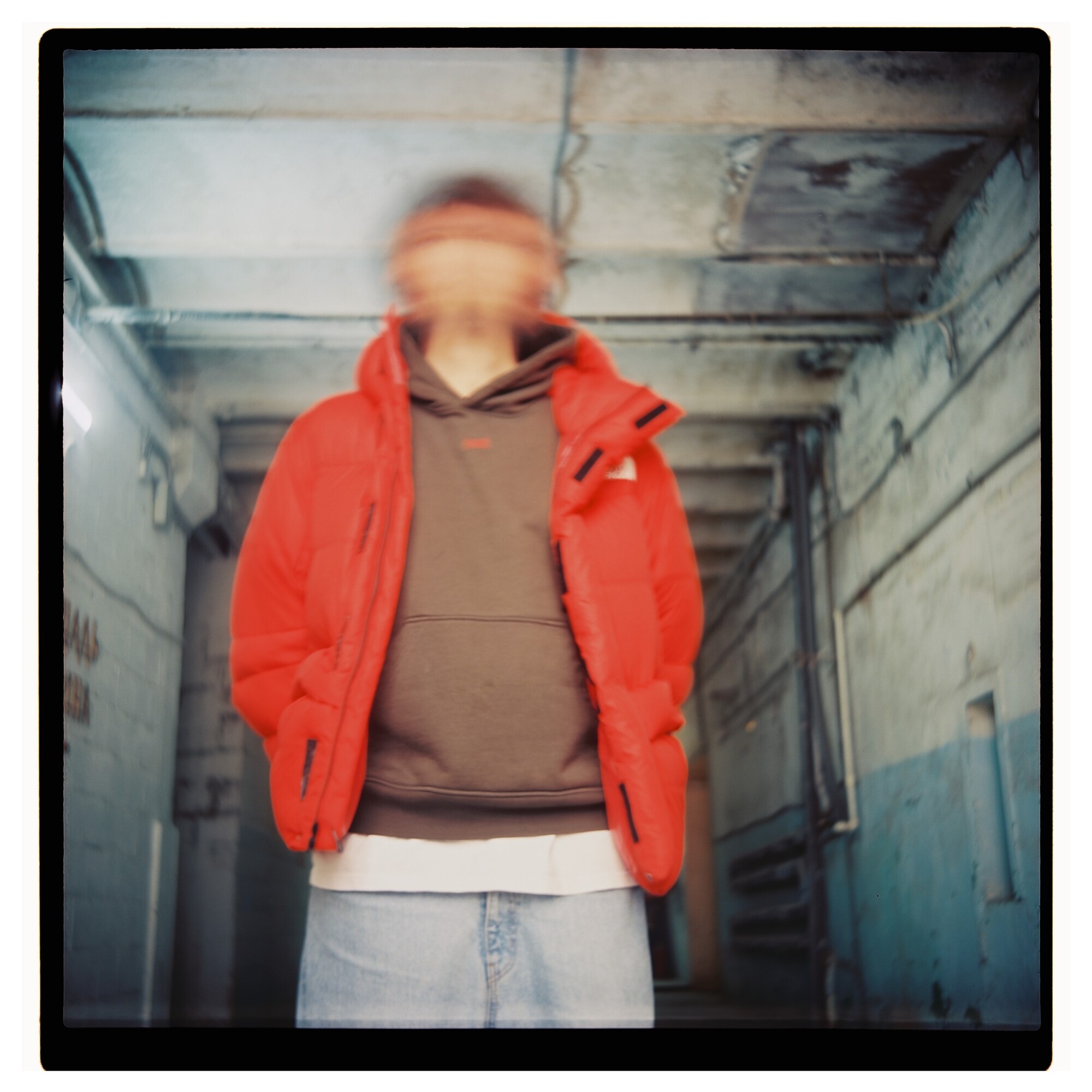 Was there a certain moment in your life when you knew you wanted to create music?
For sure, as far as I remember the first point when I said "I'm going to make it" was after listening to 'Something Against You' by Pixies. Pure rage and non-formal music understatement was the key to music life for me. Since learning guitar I never learned any other people's music, I have learned basic chords and went traveling through the spaceways trying to find myself, still traveling though, still searching.
What's next for you now?
Actually 'Green Monster' first demo included 21 tracks, so the next step after 'Green Monster' will hit the shelves might to break the 3-year-album rule and keep going faster. I think I have 6-7 more tracks ready to be considered as future album material. Let's see. Really excited to have 'Green Monster' out soon, it's a milestone for me.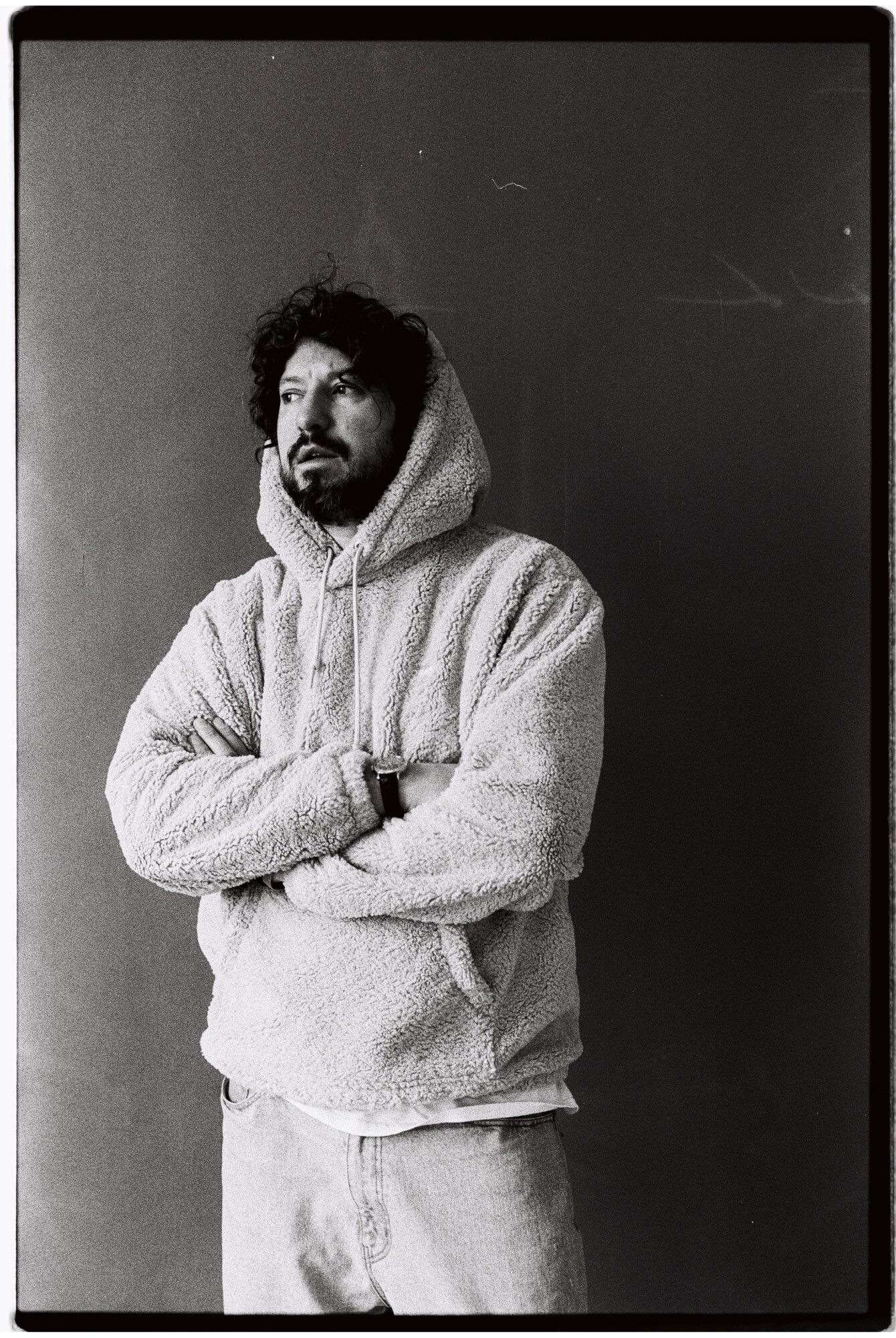 What is next now? Next is making our foundation idea with Alexandre Garese coming to life. The idea is to combine a lot of projects in the F & B sector, Media sector, Art & Music, Movies, Documentaries and many more. We already have a lot running and the next few months aim is getting It all together under one proper roof and tying it together. Helping artists and talented people reach their potential as early as possible with honor to heritage and look into the future.
Klemen Breznikar
---
Headline photo: Sergey Goorin
Kito Jempere Official Website / Facebook / Instagram / Twitter / Bandcamp / YouTube