KermesZ à l'Est | Interview | New Album, 'Octophilia'
Belgian music group KermesZ à l'Est releases a brand new album today, 'Octophilia,' with their distinctive sound.
---
Following up on their previous album, 'RDS-202' and Junkz (a collaborative project composed with La Jungle), the band recently returned to the studio to record 'Octophilia,' a new album of long-format pieces that expands its influences to the Caucasus and Baroque music, while also absorbing elements of math rock and poetry. It also features some festive and surprising numbers that combine punk energy and Balkan intoxication, obscure beats and electro trance. 'Octophilia' also includes the group's only four-legged member, who serves as a vocalist and traditionally travels with the band on tour.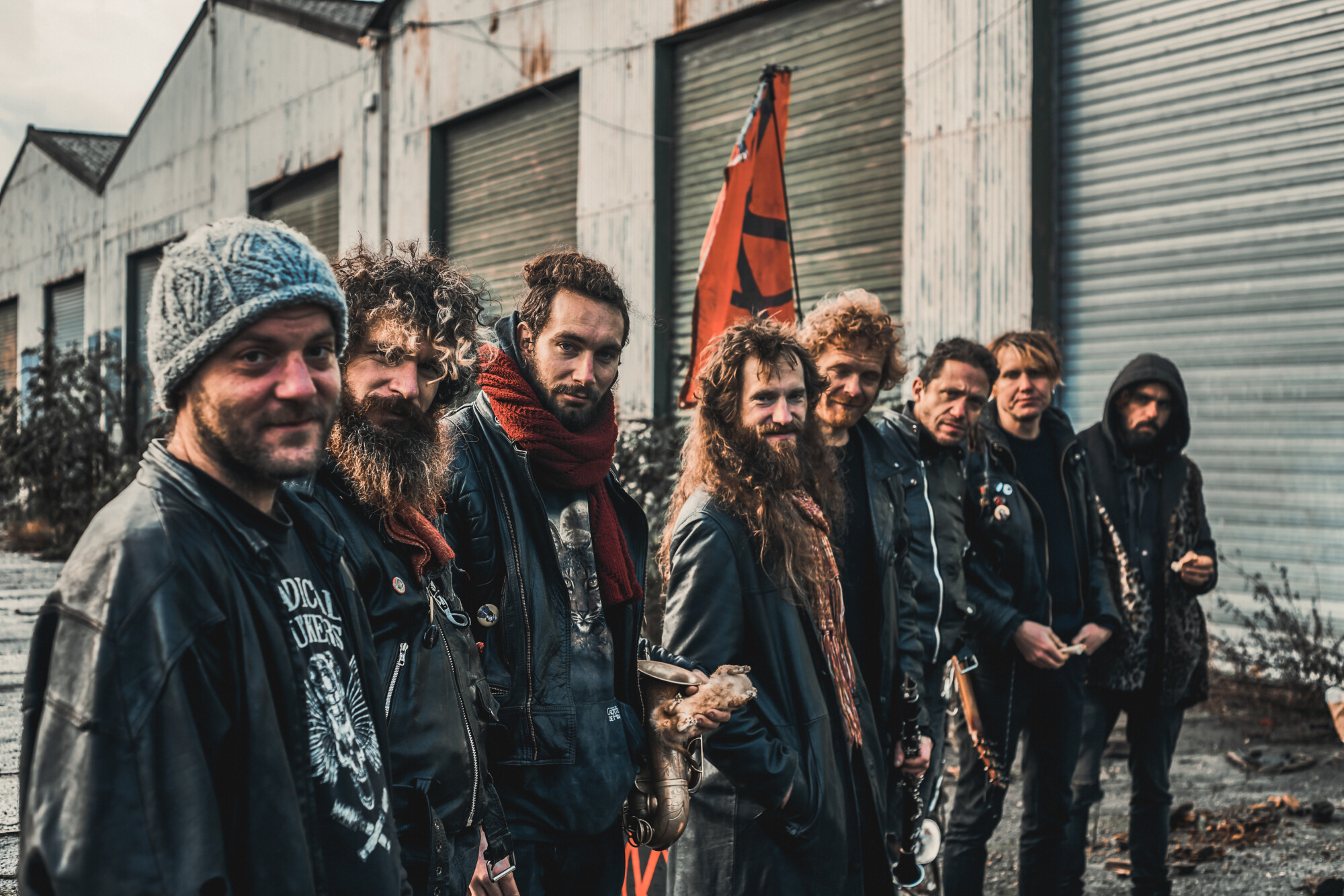 "We try to introduce creative ideas, coming from the experiences and influences that every musician brings in"
The band has been active since 2008, do you feel that your sound evolved during all these years? If so, in what way?
Of course, the team has changed pretty much over the years, and progressively became professional, and integrating pieces from France and Argentina. It all began with klezmer music and Balkan music. The overall style followed the new influences brought by the newcomer musicians, thus the repertoire gradually evolved towards more rock, metal, free jazz, electro and a larger knowledge of oriental music.
You are a pretty big collective with various influences that make a picturesque sonic palette, would you mind telling us how you usually approach songwriting and what degree of importance you have when it comes to your music?
Most of the time, we are inspired by a traditional piece that presents a point of interest, on a rhythmical, harmonic and/or melodic point of view. Sometimes a member brings up a composition. Also we might think that the show needs to be balanced by a specific tempo or metric. After this, comes a long process of research where we experiment with any idea coming from every musician. It's a long development, in which we'd keep only the ideas that seduce everyone. We try to introduce creative ideas, coming from the experiences and influences that every musician brings in, dragging in rock, reggae, African music, Latin music, jazz, gypsy jazz, ska, metal, and so on.
"We never stop rehearsing"
Tell us what led you to start working on 'Octophilia'? What was the main concept behind it?
We never stop rehearsing. So, after the release of 'RDS-202' in 2020, we developed new songs. That happened during the lockdown period, we had plenty of time. We have been quite active in those days. In the summers of 2020, 21 and 22 we toured in Belgium and France with bicycles for small-scaled events. And in the colder times, we created a new repertoire. It's the main reason why the pieces are very long and intricate, because we had a lot of creative time together. 'Lullysion' is an adaptation of a classical baroque piece by Jean-Baptiste Lully, that we initially worked on to interact in a play of Molière. After the birth of the two long pieces in odd time signatures, we thought it'd be good to have some more binary beats so we added a balkan melody and a composition that slips into gabber trance. Octto is the name of the dog that accompanies the band everywhere. He's also singing on stage in one track. For the graphic design we had the idea to put him as front leader, because we apply horizontal management with the other 8 members.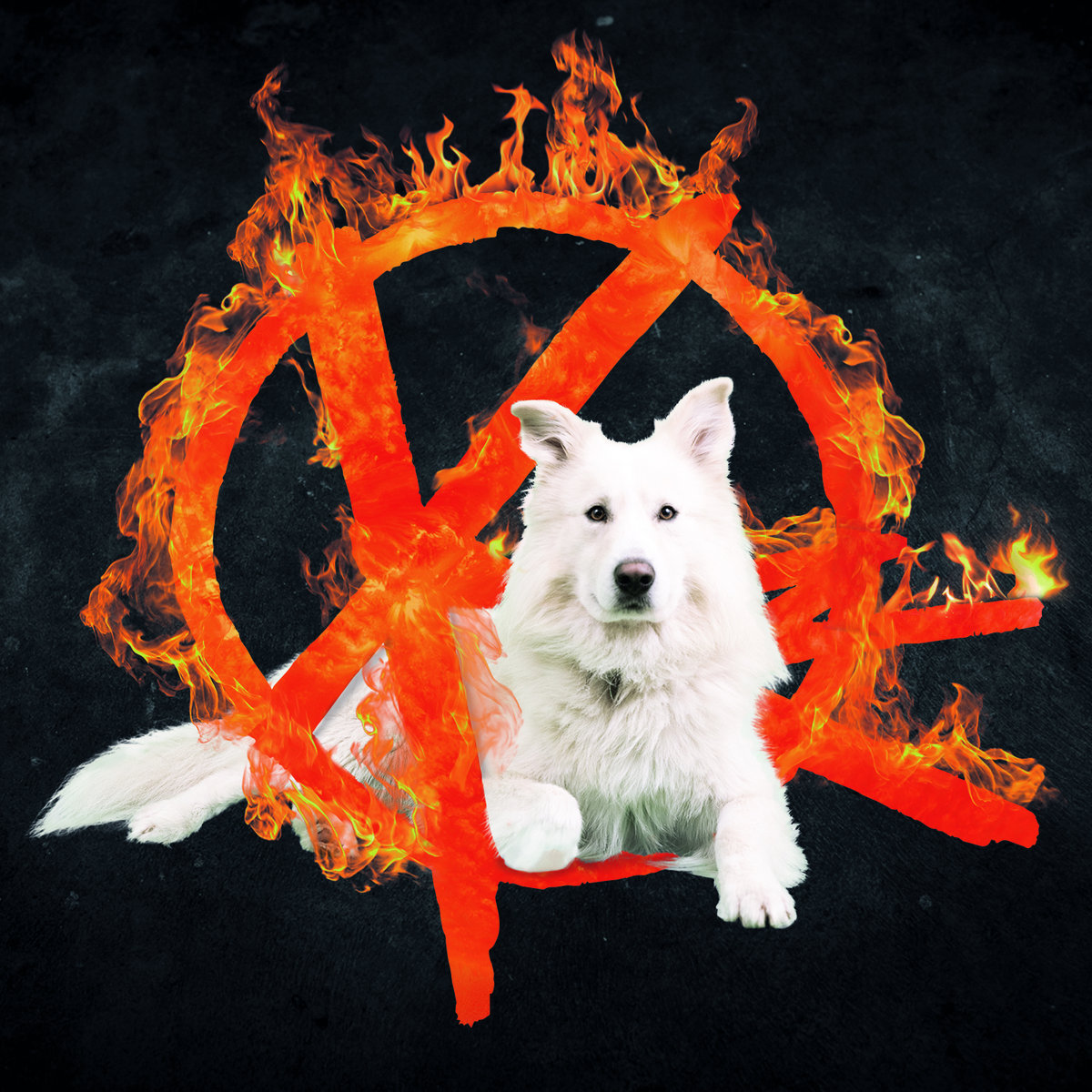 Can you share some further details on how your latest album 'Octophilia' was recorded?
It was all recorded in a studio in Liege, Koko Records, where we did 'RDS-202' as well. The sound engineer Thibault Schouters did a great job. There's a big room for all the blowers and guitar, and the percussion was isolated.
There's also a recently released collaborative record you did with La Jungle. What was that like for you?
We met La Jungle while touring with our bicycles in their area of origin in 2020. It was a match and we joked about doing a music session together. We shared the idea with the local cultural centre that found it challenging, and unexpectedly they offered us a concert hall for 5 days to give it a try. On the first day we realized how opposite the two bands are in many ways, we are 8, they are two, we look for odd rhythms, they focus on trance, etc. It was a real challenge. But we came out of the week with 2 songs that are neither La Jungle, nor Kermesz, but clearly a mix of the two universes. We released the result on vinyl in January 2023. It made a few waves, but soon another cultural operator heard about the project and offered a session. It should happen in June 2023 and end up with a concert. And most probably a new vinyl!
Are any of you involved in any other bands or do you have any active side-projects going on at this point?
All the band members play in other bands in a large variety of genres. Among others, there is free jazz, metal, fusion jazz, Romanian folk, music for kids, Balkan music, gypsy jazz, chanson Française, et cetera. Look for Sainte Rytha, Schiste, Blast, Nerds Brassband, Ogives, La Soufflette, Wata Wata, Café Colaj.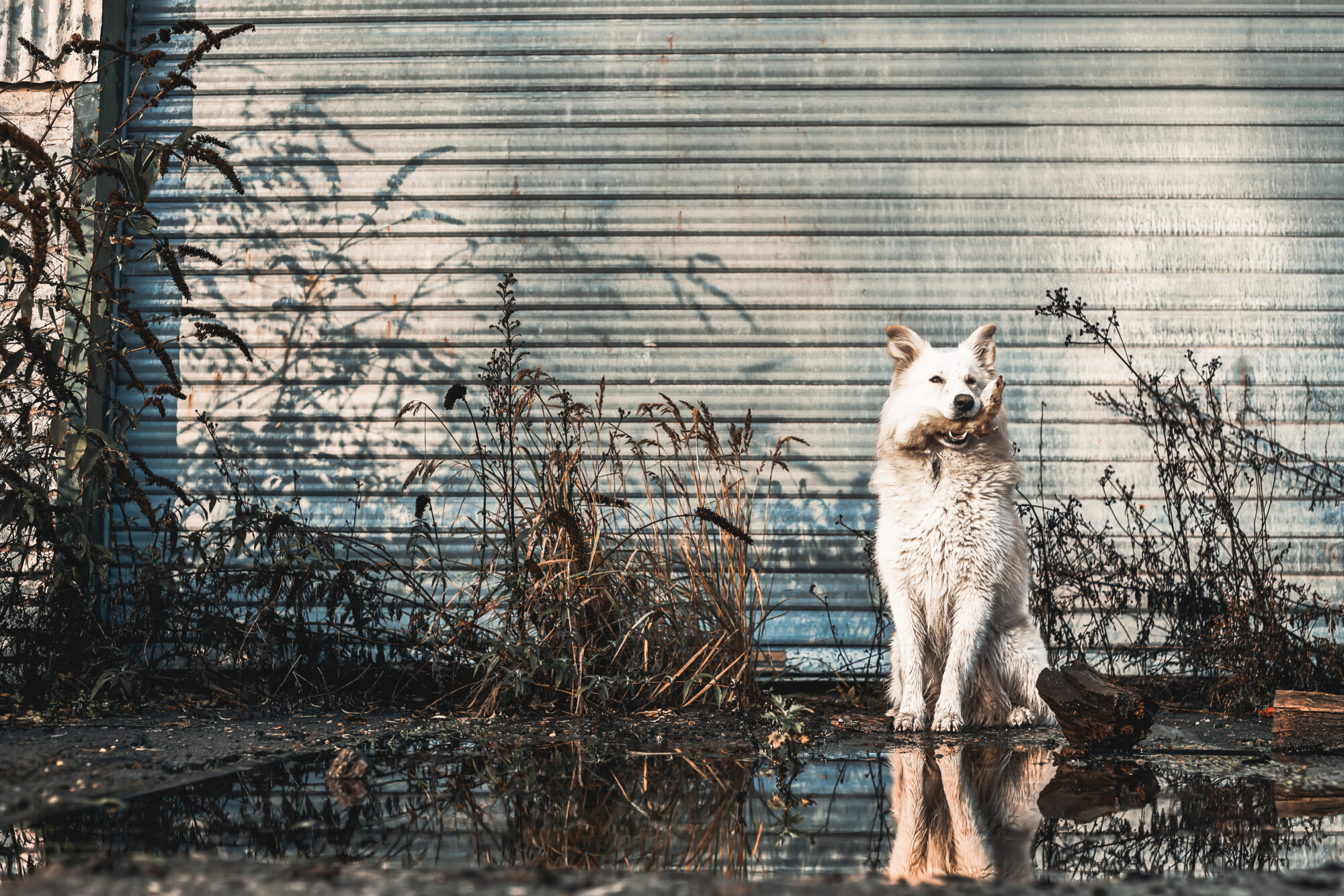 Do you often play live? Who are some of your personal favorite bands that you've had a chance to play with over the past few years?
KermesZ à l'Est is definitely a live band. We did not make the count but we performed more than 1000 gigs. We toured a lot in street arts, but also on stage. We toured on a van, on bicycles and on a boat. We love small-scale venues but often cross Europe for bigger gigs. We really try to make every gig a unique evening, so that's why we bring much novelty to the show. We tease each other a lot during the show, the arrangements are tight but on stage, we like to improvise and we are open to the unexpected! It was much fun to find ourselves on the same line up as the Amsterdam Klezmer Band or Taraf de Haidouks, Dzambo Agusev, who were surely great inspiration from the early days!
What are some future plans?
This summer, we'll be riding our bikes for the 4th consecutive year, for another local tour. We have a new session with La Jungle. We have a summer tour that should lead us to France, Netherlands, Italy, Romania, and more TBC.
Let's end this interview with some of your favourite albums. Have you found something new lately you would like to recommend to our readers?
We enjoy 'Kertünk Alatt' by Besh O drom, and the bands Igorrr, Sondorgo, Taraf de Haidouks, Farmer's Market, Frank Zappa, Alamaailman Vasarat, et cetera. Recently we discovered Shabaka and The Ancestors, Art Ensemble of Chicago, the Shaggs, Imperial Triumphant.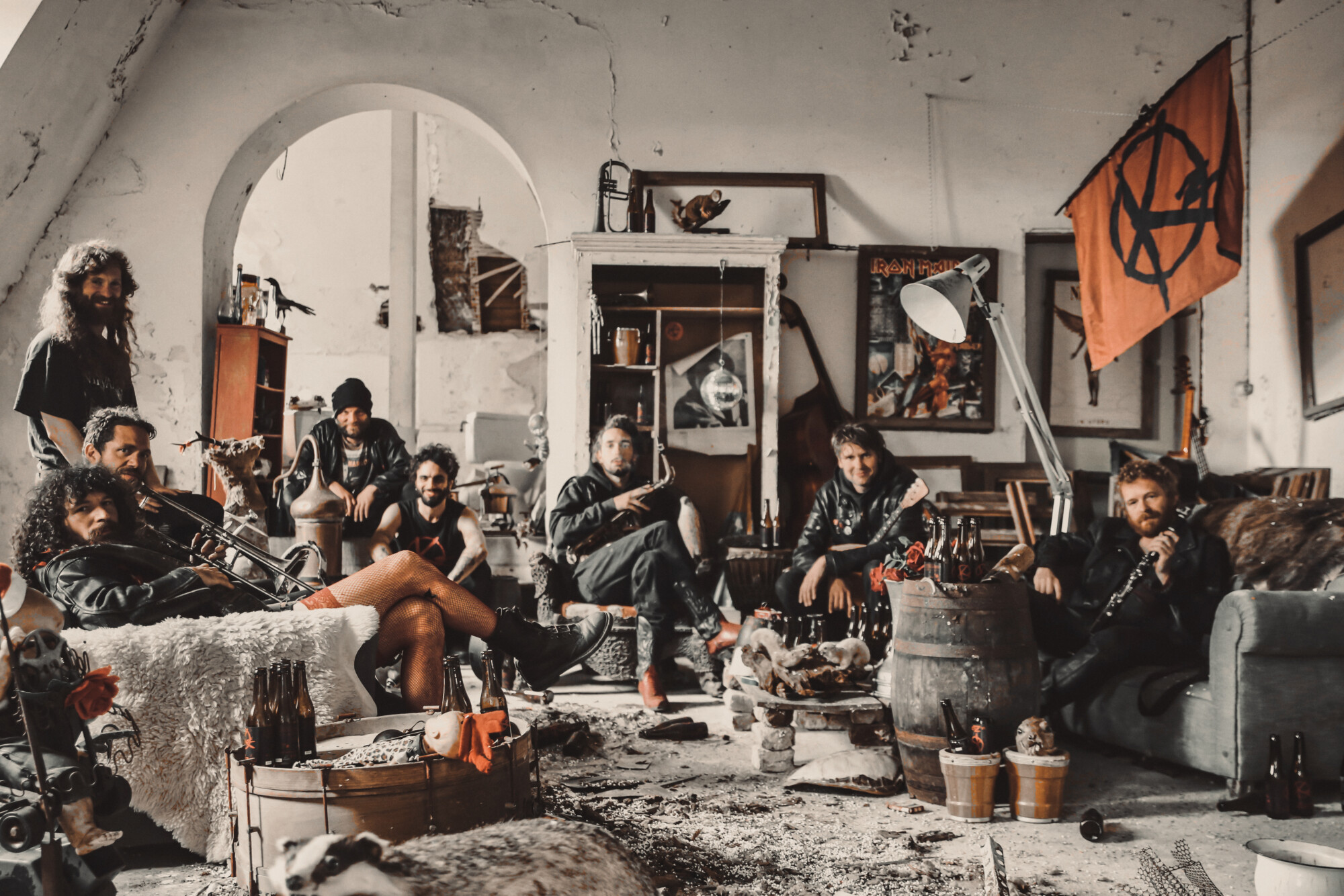 Thank you. Last word is yours.
Thanks a lot. We invite anyone interested in the band to visit our YouTube channel, we released some fun videos that illustrate the unique visual universe of KermesZ à l'Est!
Klemen Breznikar
---
Headline photo: Mathias Launois
KermesZ à l'Est Official Website / Facebook / Instagram / Twitter / SoundCloud / Bandcamp / YouTube