Dream of a Man in a Top Hat | Interview | "Two thirds of Boston 80's post-punk band Native Tongue"
Two thirds of Boston 80's post-punk band Native Tongue, Lee Leffler and Michael Frackleton comprise the psychedelic/alt rock/post-punk duo Dream of a Man in a Top Hat.
---
After their well received EP and album, Dream of a Man in a Top Hat are now releasing a series of singles. The latest, 'Like a Fire Engine' was just released.
"We are equal parts psychedelic, post-punk and alt rock"
Dream of a Man in a Top Hat is a very interesting Boston based duo with a long history that began in the 80s post-punk band Native Tongue. What led you to start this new project?
Michael Frackleton: Lee Leffler started it so all the blame falls on him! I was going through life with my wife, kids and dogs when a few years ago Lee started repeatedly texting requests for beats for him to mess around with. I hadn't played with or without him for over 30 years except for once, and just had my acoustic Slingerland drums that I played in Native Tongue. But I wasn't surprised to hear from him. I decided to buy electronic drums and send him a few 3 minute recordings and it wasn't long before he sent back the first DOAMIATH (Dream of a Man in a Top Hat) song. I was surprised it was that doable. After that we both started learning more and upgrading our equipment and here we are.
Lee Leffler: I had done a couple of instrumental projects with Louis Selvitella (also a former Native Tongue member) over the years but that was not rock music and I always considered myself a rock guitarist. Two years ago I started recording some guitar parts with GarageBand, and then wanted human-made drumbeats so I contacted Michael, and he sent me his recordings. Those early ideas grew into our first record ('Blunt Instrumentals') and was done entirely on iPads.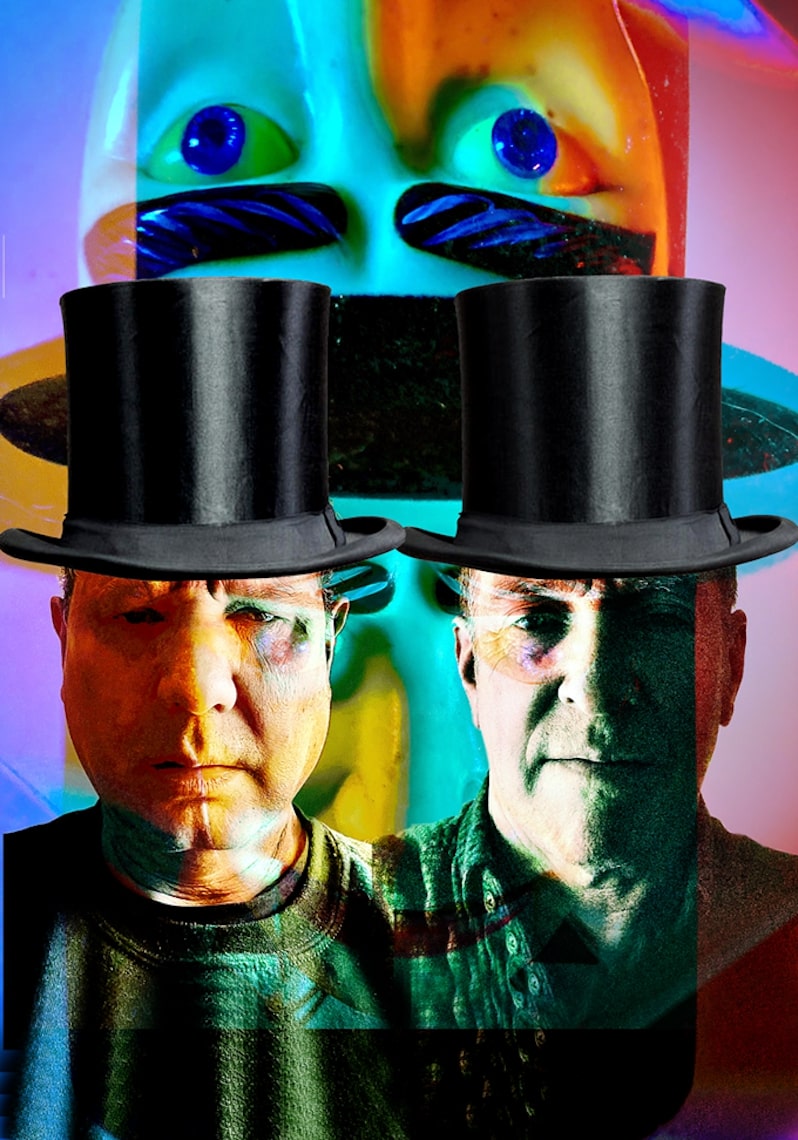 "Doing something creative has its own energy"
Is there a certain concept behind it?
Michael: Yes. But we are trying to figure out what it is. Seriously though the concept on my end is to find the joy in creating music not quite like anything I have heard yet. It doesn't always make musical sense. Doing something creative has its own energy and can be really pure fun.
Lee: Yes, the mantra is: "Don't be afraid." And I text that to Michael regularly.
You have a very rich history together, do you feel that it plays an important role when it comes to new music making?
Michael: No doubt about it. I believe we both have a similar attitude, taste and sense of humor and that helps us come to the same type of place musically and visually. We always have and it never changed.
Lee: We were constantly together in the rehearsal room, in the van, and on stage when we were in our early twenties. We arrived at our sensibilities together.
How would you describe the music you are doing these days?
Michael: I am not very good at what comprises a genre these days, but alternative describes a lot of our stuff and as soon as I open my mouth it's at least part punk. Sometimes, as in our latest completed song, it sounds like a more otherworldly Native Tongue…some call us Art-rockers which personally I like.
Lee: We are equal parts psychedelic, post-punk and alt rock. Mostly. But if we want to do a country song we're going to do it.
Tell us about the EP 'Blunt Instrumentals,' out in the Summer of 2020.
Michael: I feel like that was us warming up. I was just starting to figure out how to get reasonable tracks to Lee and not even using a click track yet.
Lee: That's when we established our new work process – each of us working remotely and sending files back and forth. For us it works! The music incorporated loops and electronic sounds with our guitars and drums, something we continue with to this day. But there are no vocals on Blunt Instrumentals. We were vocal shy after years of not singing.
What's the story behind your latest release, 'Sudden Return Of DOAMIATH'?
Michael: I was out of work for a while after a surgery and we were able to work pretty steadily and quickly on those songs. Also we both started doing vocals and it was a time of intense experimentation and trying to find our voices again.
Lee: It's a 13 song album with songs averaging over four minutes each. There's a lot of music! Those songs did come quickly though production work was arduous. We were trying to ignore the rules of music production and follow our own path. I'm sure many sound engineers were upset by this.
You are currently releasing a series of singles, are they part of any upcoming album?
Michael: Probably. Lee is really better at production and strategies for releasing our music. I think he does a great job and never seems to tire of it. We have been liking the singles approach – I do enjoy doing the art for a single song concept, but there may be an EP in the works soon. Or not.
Lee: 'The Destination,' was released November 25th. For now, the singles won't be included on an album and will remain stand alone singles. But I'd like to do a new EP for an early 2023 release.
How do you usually approach music making and are you doing anything differently lately?
Michael: We have a workflow that has been evolving since we started. Our best songs start with an idea from Lee, usually a guitar or guitars and keyboards and roughly arranged as a song. Then I add drums, bass, vocals or whatever I discover along the way. Then it goes back and forth a bit till we both like it. And that's our criteria: that we both like it. But it can also start with an idea from me and Lee adds vocals. We don't have set rules because I guess we don't need them. They can limit creativity. One thing I am doing differently now is using Logic Pro X and there's quite a learning curve. Another new thing is using lyrics I wrote 40 years ago while in Native Tongue. Just found a big folder of stuff and some of it is similar to what I do now.
Lee: I recently acquired a new bass and it's fun to play so I'll probably be doing a bit more bass duties but basically I'm the guitar and Michael is the drums and everything else is up for grabs.
I would love it if we can go back in time, what were some of the early influences for you?
Michael: The Beatles on The Ed Sullivan Show for sure. Then The Monkees were big for me. Influences are all over the map: besides what I mentioned already, The Beach Boys, The Association, Mamas and the Papas, Sly and the Family Stone, Led Zeppelin, Bob Marley, Parliament, John Lee Hooker, Gang of Four, Elvis Costello, Burning Spear, Talking Heads, Eno, Bowie, PiL, I could go on….
Lee: Those are my early influences as well….
Was Native Tongue your very first band?
Michael: No, but it was my first original band. The others were just getting me ready for it. Played Deep Purple and Grand Funk covers in high school band. Then played Trammps and Tavares songs in a 7 piece disco band for a few years while attending MassArt. That's also when I learned to sing while drumming. Then came New Wave and Post-punk and we formed Native Tongue.
Lee: I was also in a bunch of cover bands early on but always managed to work some original music into the set list. Native Tongue was my first experience with very intense group writing sessions.
"The Revere Beach Sound"
Please elaborate on the formation of the band.
Michael: I met Lee through Louis Selvitella (Native Tongue bass and vocals) who played bass in the disco band I was in. We were really into the Boston music scene and started playing together and auditioning singers in Lee's basement. We never found one so we just started singing ourselves. And that was our sound. We called it "The Revere Beach Sound."
Lee: We auditioned so many singers and no one fit… The Boston music scene at that time was really inspiring and it didn't take long to play our first show at a place called Cantone's – where many other bands also began.
How did you get signed to Modern Method Records? Please share some further words about your 1981 EP.
Michael: Actually we were lucky. Our producer then (M. Bastarache) was an avid Boston music scene guy and he was my brother-in-law's boss. He was also a close friend of Modern Method owner Mike Dreese. My brother-in-law suggested he come to see us at Cantone's, a great little dive in the financial district. I guess we had a good night. And he became a fan and soon was producing our self-titled EP.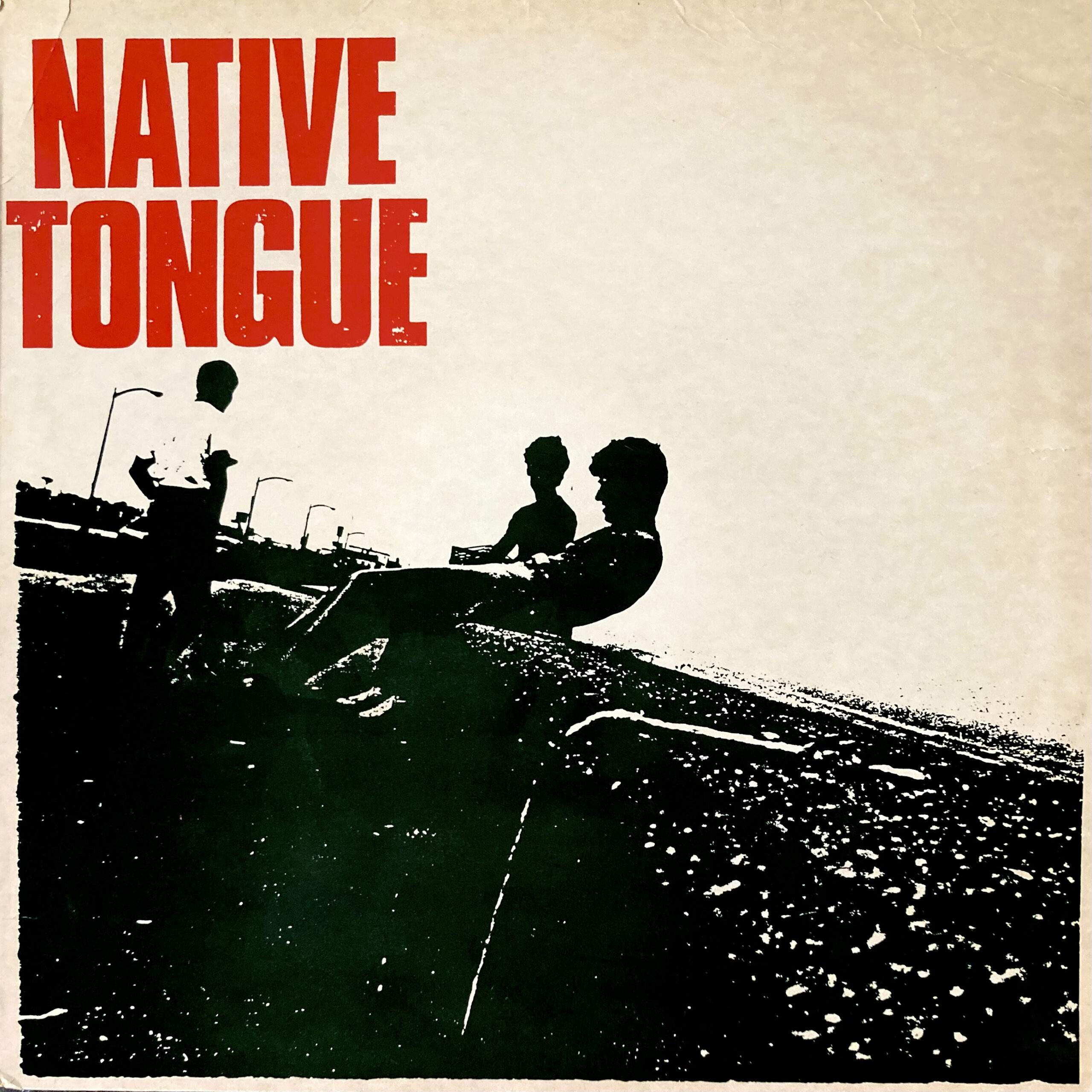 Lee: M. Bastarache, also known as Mr. B, was a well known personality in the Boston music scene back then and also wrote for Boston Rock magazine where he helped spread the word about us. He produced a number of records in addition to ours. He remains God-like in our eyes.
What are some of the strongest memories from working on 'Yowl'?
Michael: I hope Lee can answer this one because I don't have any real memory of those sessions.
Lee: We went into the Radiobeat recording studio in Kenmore Square to record what we thought were going to be pre-production demos for the 'Yowl' album, with Mr. B producing and Lou Giordano engineering. But those tracks sounded good and ended up being the album. I remember rolling around a large mic'd up steel barrel during the song 'Hoodwinked,' and Louis playing a tiny toy-like keyboard during 'No Bush Beat'. I remember how comfortable it was to work with Mr. B and Lou.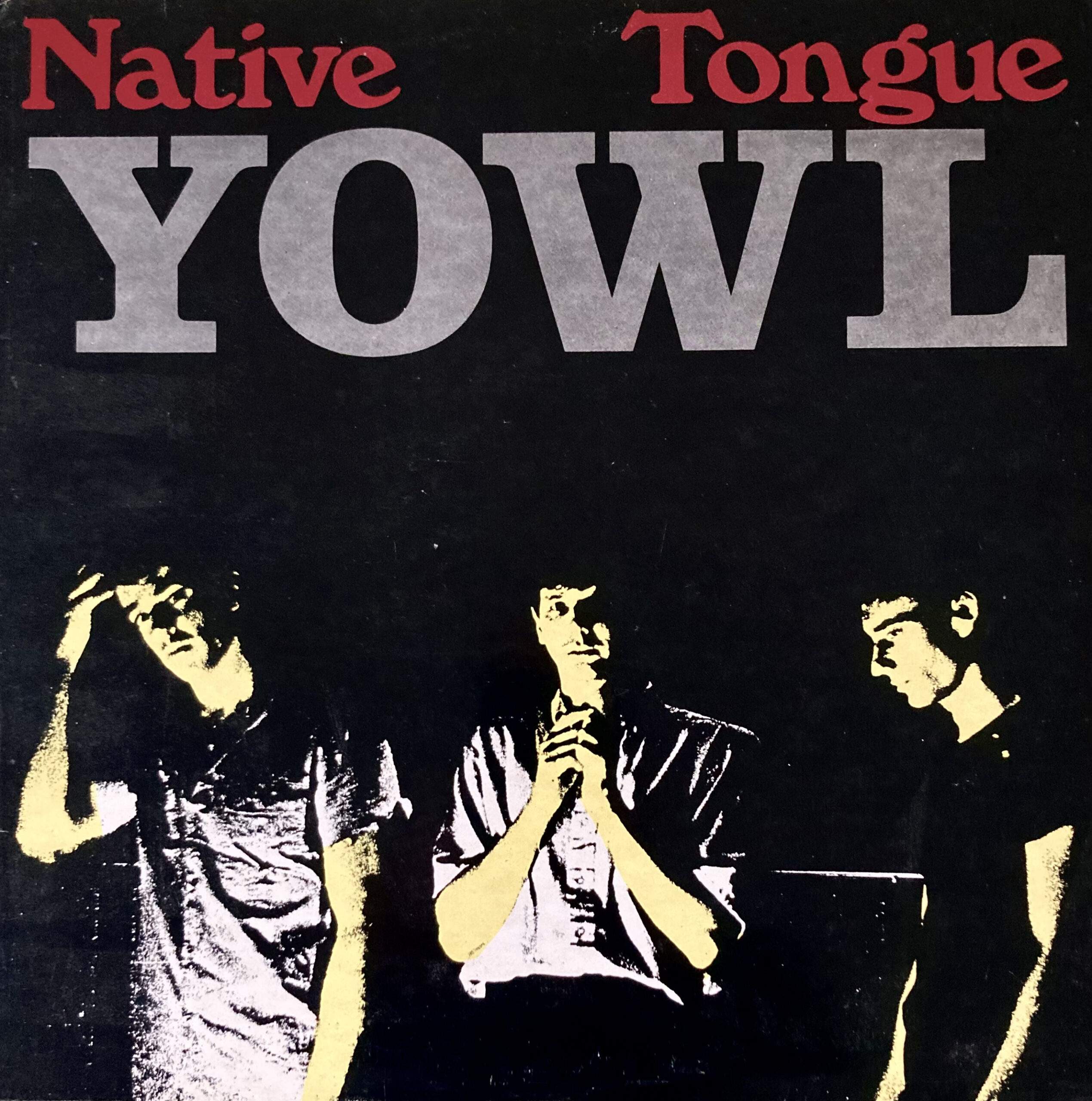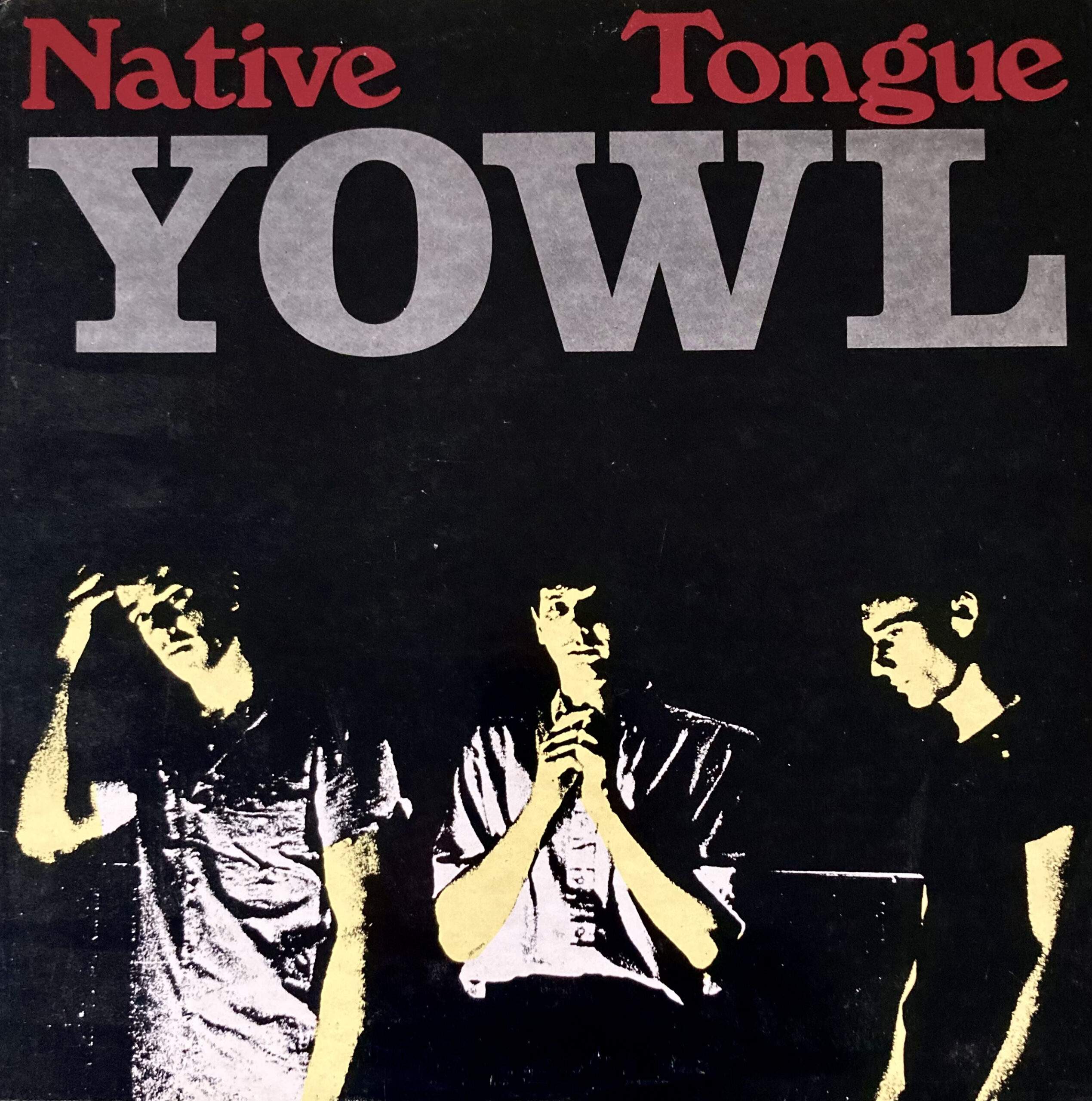 Did you do a lot of shows?
Michael: About average for that scene I guess… Lee did the business then, too. Every week was different but we kept busy in Boston clubs of which there were many and also college shows. And we played dates in New York and Philadelphia… but one of my favorites was a Halloween loft party with all art students in South Boston. We were dressed as evil genies and jammed on 'Sunshine of Your Love' by Cream. Now there's a good time.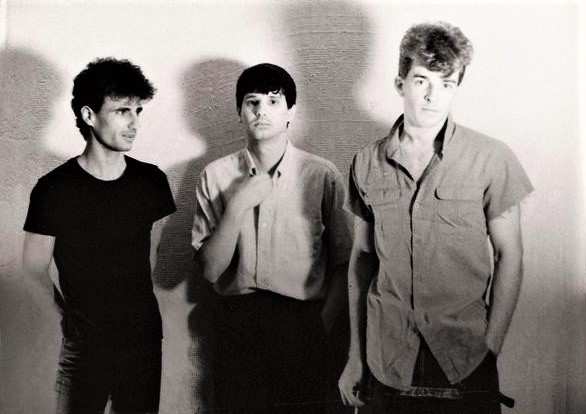 Lee: There was a year when it seemed we were always playing out and we had bought a van. I remember rolling into a Boston club right after a few consecutive dates outside the state and thought how playing a live show was really becoming second nature.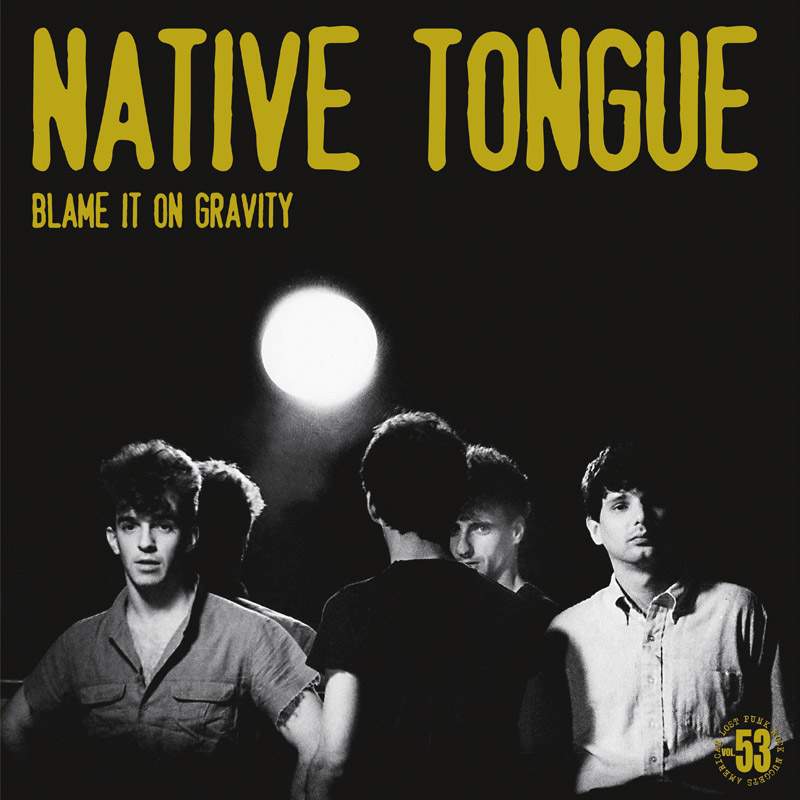 When did you end the band and what followed next for you?
Michael: Native Tongue did a sort of retake with a more rock sound after 'Yowl' came out but it didn't work the same and the scene was already changing. We broke up and continued with our other careers…mine being graphic design.
Lee: I think the band essentially ended around 1985 for the same reasons that a lot of bands do. As Michael said, the scene was changing, and at least one of us wanted to follow that scene while others wanted to make sounds that came more naturally. After we broke up, I ended up doing a complete one eighty, got an MBA which led to management and information technology careers and not much time for music until now.
What's next for Dream of a Man in a Top Hat?
Michael: That's easy-just keep doing what we're doing. But where it leads I cannot say. Lee may have a master plan but I just try one (or two) ideas at a time.
Lee: We'll keep making music. We're having a blast!
Let's end this interview with some of your favourite albums. Have you found something new lately you would like to recommend to our readers?
Michael: Actually I am listening to less music lately than I have since I can remember. It seems the more I write the less I listen to other artists. While driving I listen to stuff I am working on more than anything. I like hearing what others are up to mostly on SoundCloud, which I like. But I also appreciate quiet more now. Must come with age.
Lee: It was sad to hear that Keith Levene, guitarist for PiL and the early Clash, just died. His 2012 album with Jah Wobble, called Yin & Yang, is worth hearing – especially the version of The Beatles' 'Within You Without You'.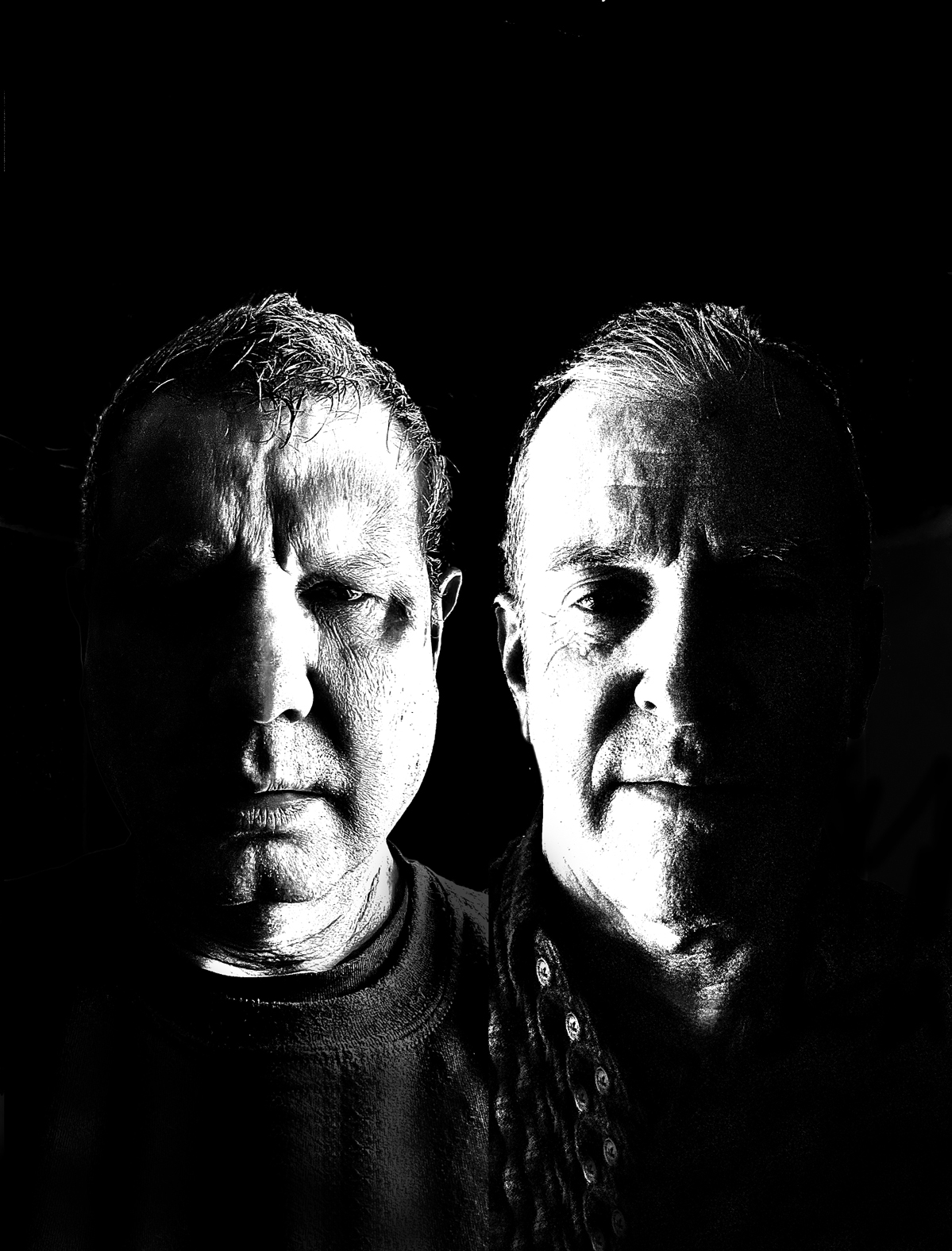 Thank you. Last word is yours.
Michael: For me, this band is an exercise in problem solving: how do I write a good (whatever that is) song with the resources I have at hand, even though I don't really know the language very well. While trying you sometimes bump into things that work. Lots of my parts are accidents. But as I said at the beginning, it's just plain fun.
 
Lee: Thank you, Klemen, for the interview. And to all the readers of It's Psychedelic Baby Magazine who will hopefully read it!
Klemen Breznikar
---
Dream of a Man in a Top Hat Official Website / Facebook / Instagram / Twitter / Bandcamp