Mandy Morton | Spriguns Of Tolgus | Interview
Spriguns Of Tolgus were a British folk-rock group formed in 1972. Having made two self-funded albums, they attracted a major label deal with Decca for two further LPs, which demonstrated their growing originality.
---
After two Decca albums Mandy Morton decided to form her own label and rebranded as Mandy Morton and Spriguns to record the 'Magic Lady' album. This led to a solo licensing deal with Polydor Norway and two more albums followed. Mandy Morton and her band toured Scandinavia extensively before disbanding in 1985.
Grapefruit Records recently issued an ambitious 6CD and DVD box set which offers the entire recorded output of Spriguns and Mandy Morton in their various musical guises, from their lo-fi cassette-only album 'Rowdy Dowdy Day' from 1972 to the final Mandy Morton Band LP 'Valley Of Light' from 1983. Many of the above have been remastered for the first time directly from the original master tapes. And in addition, Mandy Morton discovered several previously unreleased tracks, which appear as bonuses.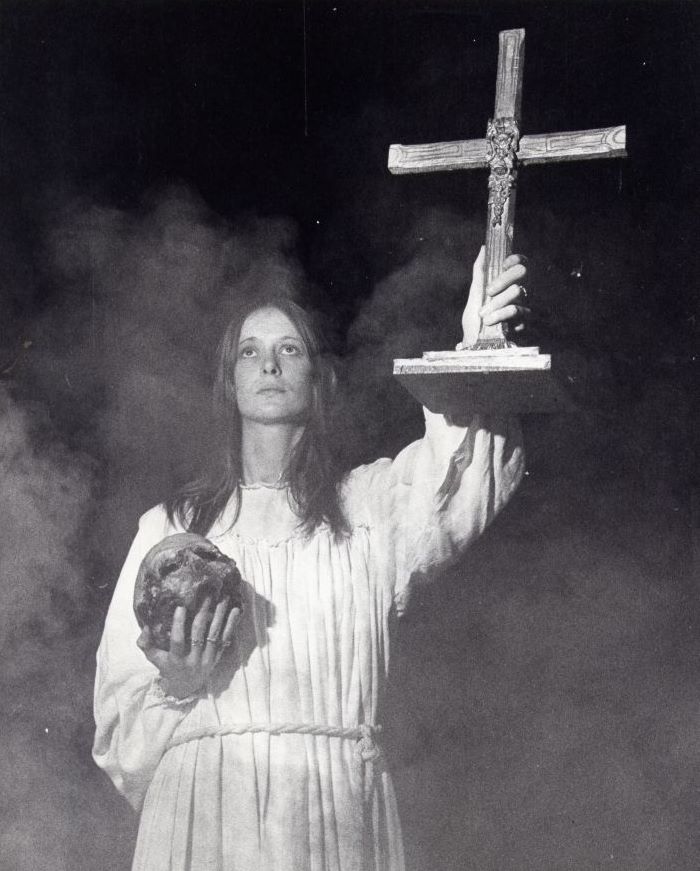 "The local mythical fairy folk were called Spriguns"
Where and when did you grow up? Was music a big part of your family life? Did the local music scene influence you or inspire you to play music?
Mandy Morton: I grew up in Nottinghamshire in the UK. My early musical influences were the Beatles, my tastes developed later into artists like Joni Mitchell, and particularly Sandy Denny who I was able to see many times solo and with Fairport Convention before her tragic death in 1978. I wasn't directly inspired by the local music scene but like most teenagers in the 60s I learnt to play guitar, it was a hippy thing really.
When did you begin playing music? What was your first instrument? Who were your major influences?
I played recorders at school but my first guitar came along when I was 15. The Beatles were huge for me, their tuneful melodic style and their general development into more diverse areas like in 'Sgt. Pepper's Lonely Hearts Club Band' really caught my attention. My favourite Beatle album is 'Revolver,' a wonderful collection of really cool songs and great instrumentation. Other band influences were American like Jefferson Airplane and the Byrds but as I headed for my 20s the British Folk Rock movement struck a real chord with me, bands like Pentangle, Fairport Convention and Steeleye Span.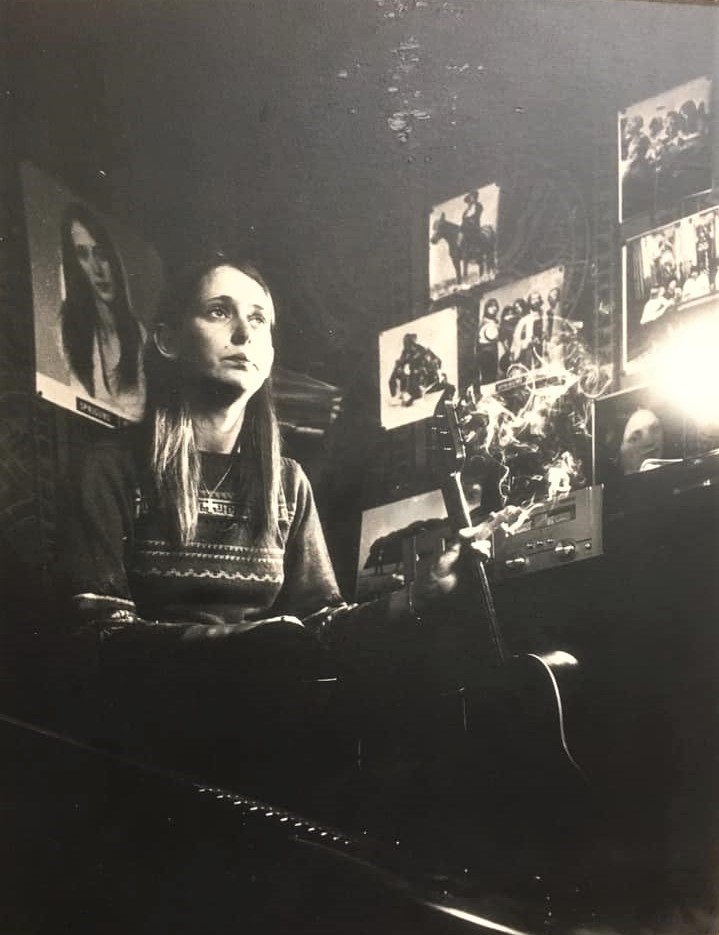 Was Spriguns of Tolgus your first band or were you involved with any other group?
It was my first band but it started as a duo with Mike Morton.
Can you elaborate on the formation of Spriguns of Tolgus?
Mike and I holidayed in Cornwall a lot, we were playing gigs there in the folk clubs as a duo. The local mythical fairy folk were called Spriguns and there was a tin mine close to where we stayed called Tolgus so that was it, we became Spriguns of Tolgus. We lived in Cambridge and a local pub landlord asked us to host a music club in his pub called The Anchor. This was around 1973. The club took off in a big way so we extended it to two days a week and gradually attracted other singers to join in. Some of those people ended up joining our band. Chris Russon and Rick Thomas became permanent members for the next couple of years.
Was 'Spriguns Of Tolgus' your very first recording? It was originally released in 1974 on cassette only, right? How many copies?
'Rowdy Dowdy Day' cassette was our first recording. We made it in our kitchen on a reel to reel tape recorder and performed live with no overdubs or editing. We made it to sell at The Anchor to raise money to buy some PA equipment. Every cassette was hand produced including me developing the photographic art work in a dark room where I worked. There's no definite number of how many we made but I would guess at maybe 400. It has now been released officially on the box set partnering 'Jack with a Feather' on the same disc.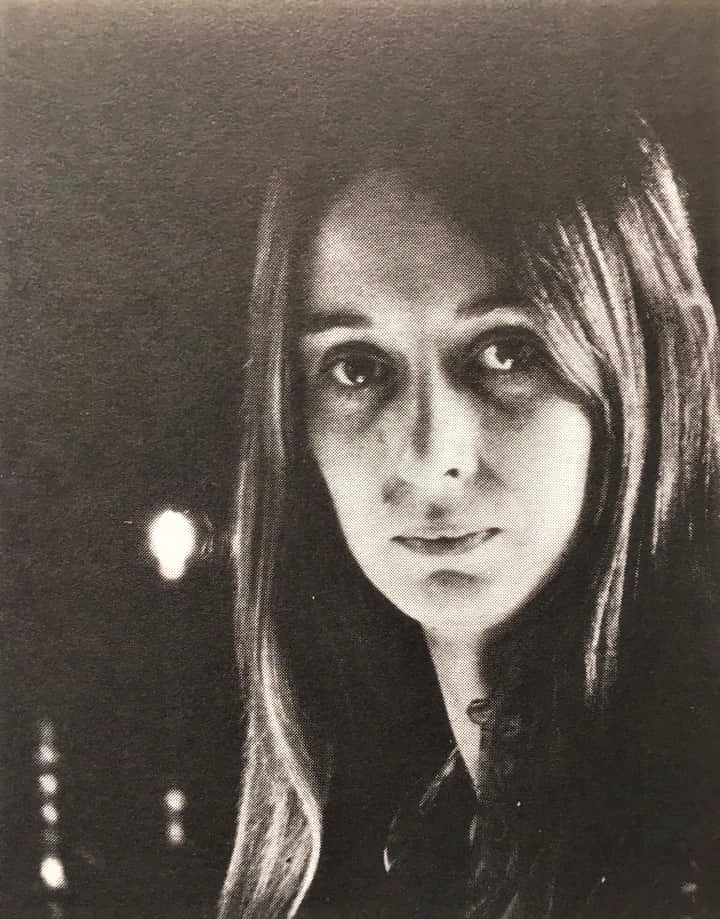 There's an interesting pagan based artwork. Would you like to share a few words about it?
I think you may be referring to a bootleg release which had nothing to do with us, all a bit weird really and they called me Amanda Morton on the credits which has never been a name I responded to.
In 1975 you self-released 'Jack With a Feather' on vinyl. How many copies did you press?
500 copies were pressed. I'm told it's now one of the most valuable folk albums with original copies fetching up to £2,500 each these days.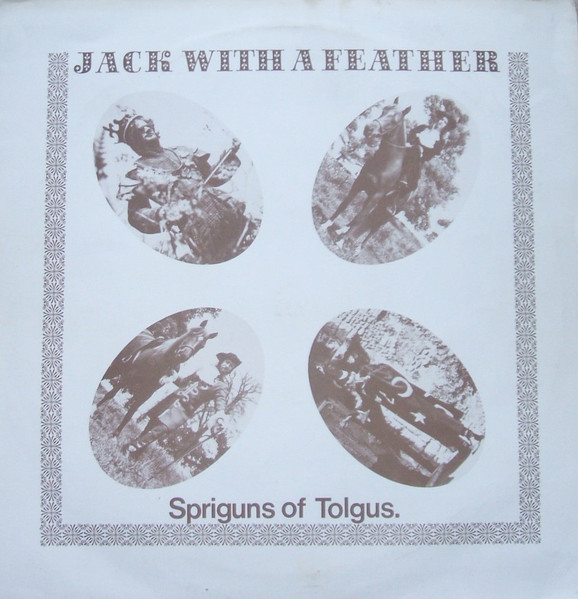 What's the story behind the album and what are some of the strongest memories from working on it?
Two men turned up in suits at our music club, sat at the bar and listened to our set and then left buying a cassette on their way out. A couple of days later they called us and invited us to record an album in their studio in Leicestershire. The studio was in an old cottage with damp floors where it had recently been flooded. It was a strange day, we managed to put the whole album down in a day, including a few overdubs and vocal tracking, it was a real learning curve and set us up for what was to come next.
What about 'Revel, Weird and Wild'?
One of the songs on 'Jack with a Feather' was written by Tim Hart from Steeleye Span, we sent him a copy as a courtesy and he called us and said he liked what we were doing and suggested we try for a recording deal, he said if we got lucky he would produce the album. We sent the album to several of the major labels and received some really positive feedback but Decca Records offered us a deal straight away.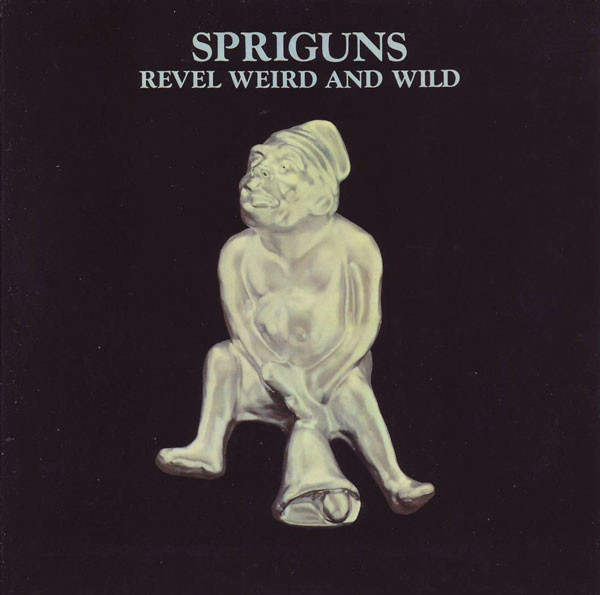 Tim then came on board offering lots of good advice about publishing and how to deal with record companies et cetera and he agreed to produce the first Decca album which was 'Revel Weird and Wild'. He became a great friend and mentor and is sadly missed.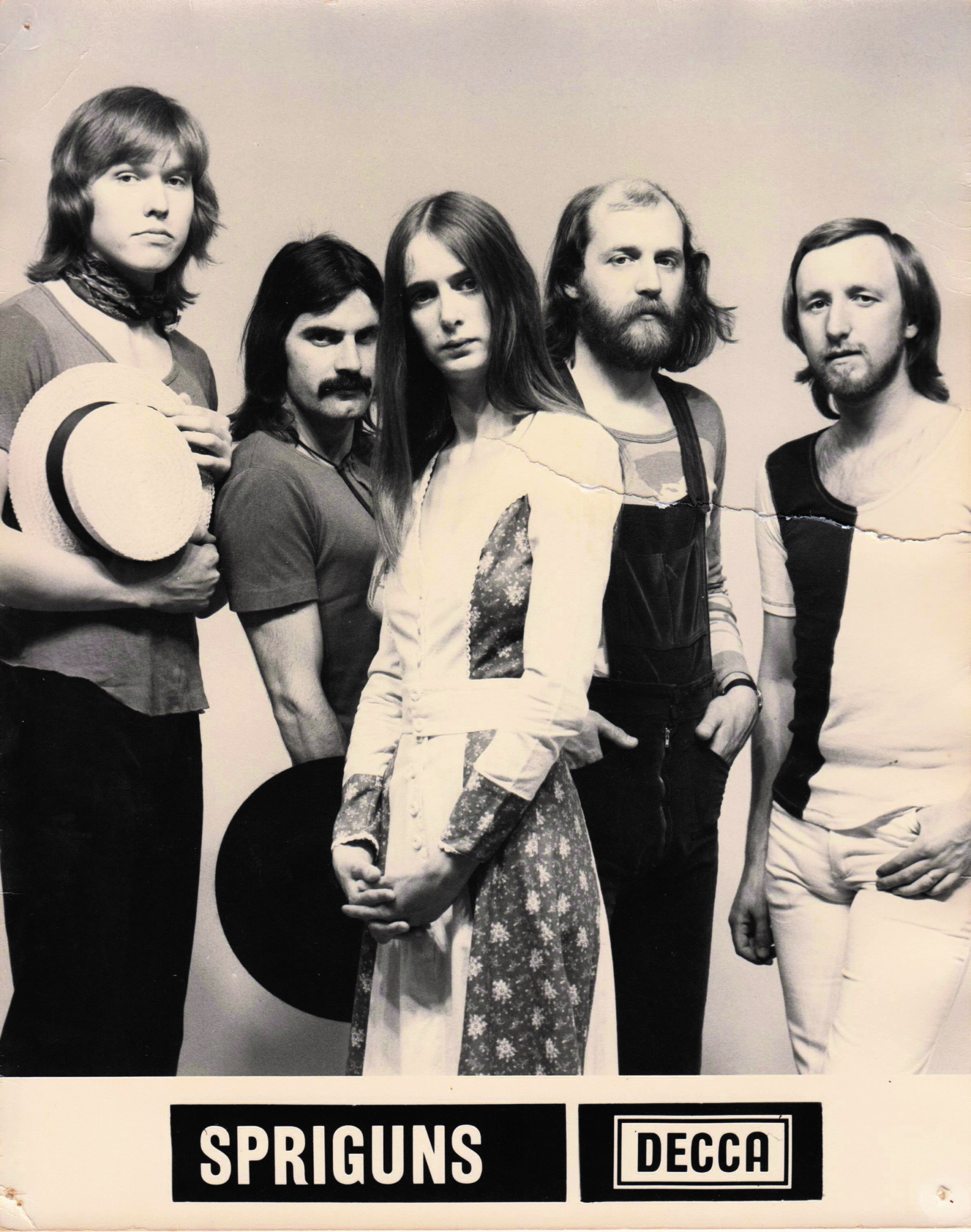 Were you inspired by occult and pagan literature at the time of writing those songs?
I've always loved the magical ballads and spent long hours in libraries looking for traditional ballads that no one else had recorded. 'Revel Weird And Wild' was inspired by many of these ballads which I collated, with the band as a whole arranging them. By then the band line up was much more rock, we'd added Chris Woodcock on drums with Dick Powel on keyboard and guitars and Tom Ling on acoustic and electric violins, I'd also added a 12 string guitar to my rhythm work and Mike played bass.
'Time Will Pass' is another excellent release that should be considered among the finest British folk rock records. What do you recall from working on it?
A very different album, I'd run out of traditional ballads so I realised I would have to write the next album myself. 'Time Will Pass' is a concept album about loss. It came at a time in my life where I was searching and questioning everything and this really reflected in the music and the lyrics. It was a crossover album, still with a foot in the folky past but also a lurch into the present. The band had once again moved on into a more rock format and proved to be a great live band with Australians Wayne Morrison and Dennis Dunstan brought in to liven things up. It was important to me at this stage that we didn't become a poor man's Steeleye or Fairport so we began to forge our own identity.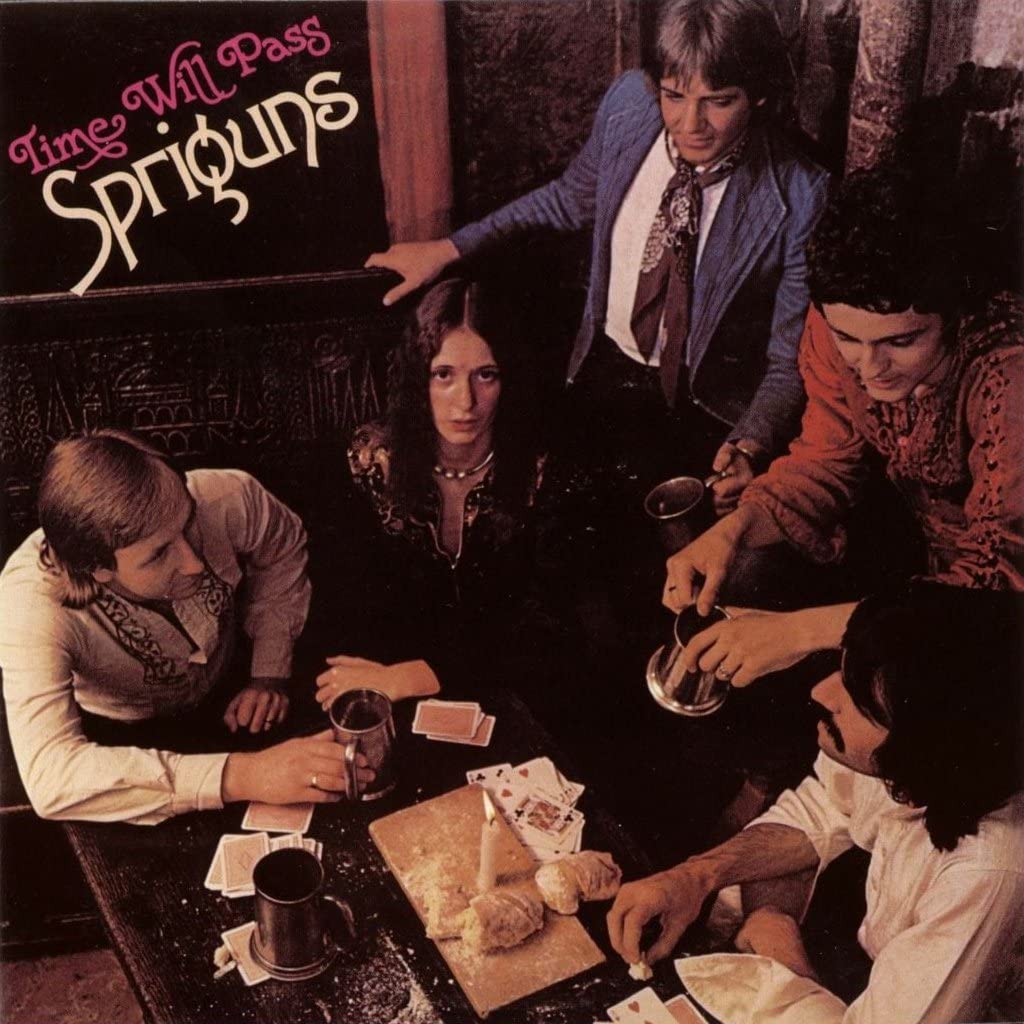 "From witchcraft to fortune tellers"
I first got to know your band through 'Magic Lady'. Would you say there's a certain concept behind this release? And in general, do your albums work as concept releases?
I love writing concepts and themes, these days I do it all the time with the books I write. 'Magic Lady' was special, It was my freedom album. I was due to record a third album with Decca but the company was going through huge changes and they wanted to promote me as a solo middle of the road artist. I was unhappy about the direction and asked to be released from my contract. Luckily they agreed and Mike and I formed our own label giving me total autonomy over my music. It was a lovely album to write with themes I loved full of magical references, everything from witchcraft to fortune tellers.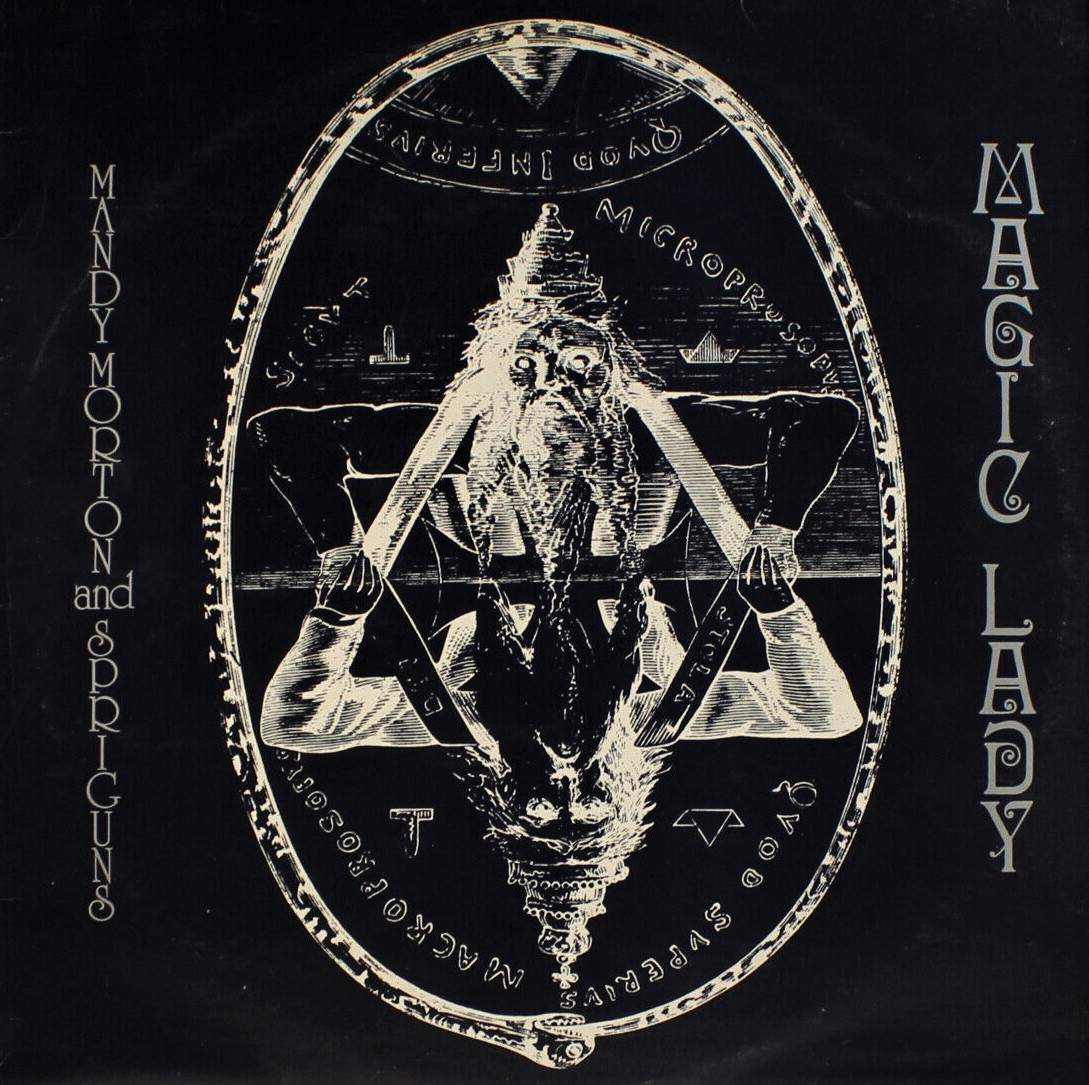 The album was almost finished by April 1978 when a musician friend of mine called me to say that Sandy Denny had died. I was devastated, like the rest of the folk rock community. The album that was going to be called "Music Prince" suddenly became 'Magic Lady' and I added a tribute to her and dedicated the album to her memory. She was a massive influence on me and no one has come anywhere close for songwriting and vocal performance since.
Were you inspired by psychoactive substances back then like magic mushrooms or LSD? And if so, what impact did they have on your songwriting?
I never embraced anything heavy but enjoyed a joint like the rest of my contemporaries, still do, but touring abroad meant that laws had to be obeyed so we were a pretty straight band when we were working.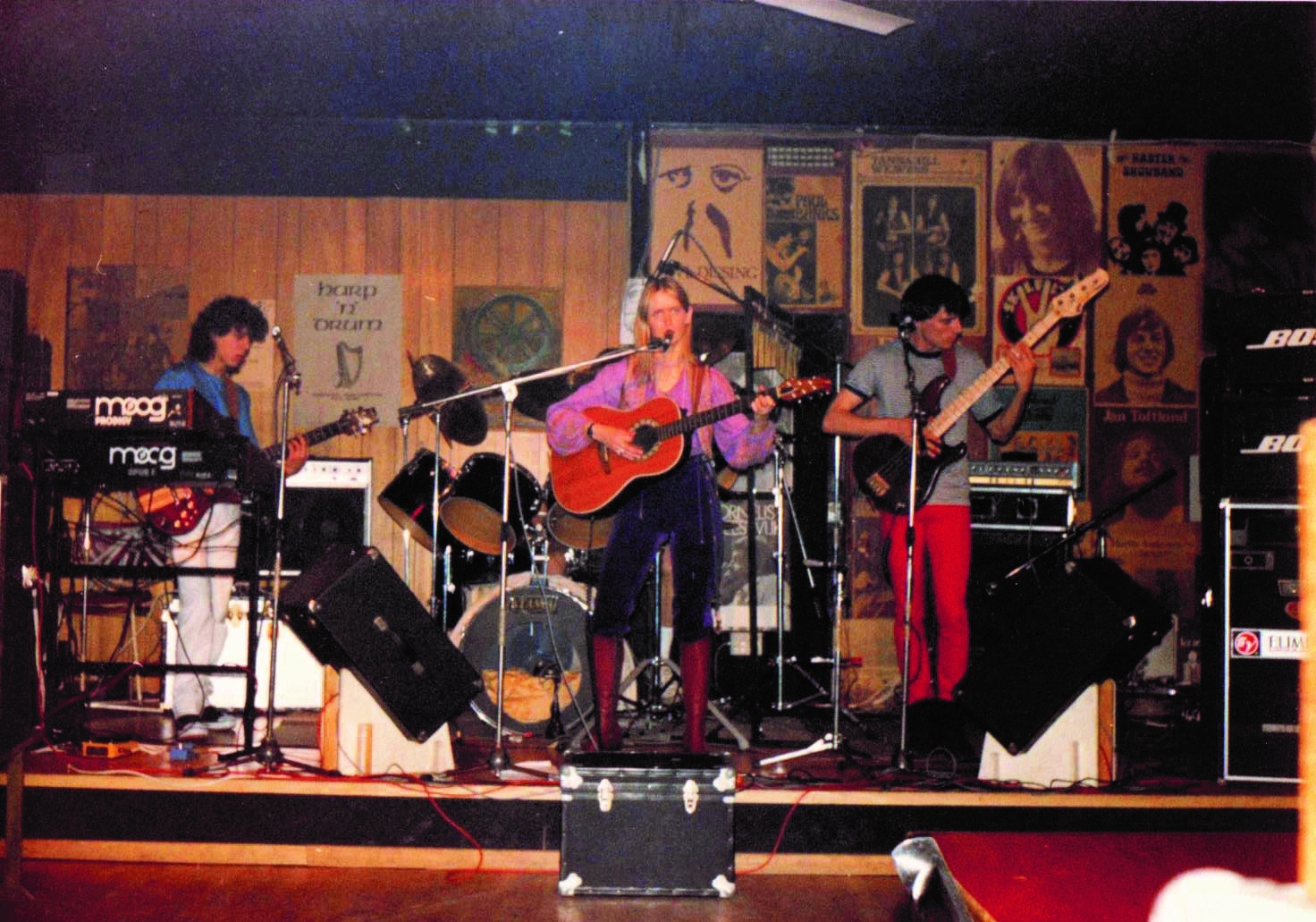 Did your band often play shows? Where in particular did you play?
In the early days we played lots of UK gigs on the college circuit, we did a support tour with Roy Harper in '77 playing all the big concert halls including The Rainbow in London. By '78 the college circuit had collapsed so we started doing tours in Denmark and Norway, brilliant countries to play in with really fab people.
Did you share stages with any other groups that you would like to mention?
We did loads of festivals and Cambridge May Balls playing on the same bill as most of the notables of the time. Mothers of Invention, Gallagher and Lyle, The Birds, Manfred Mann, The Albion Band, early Fleetwood Mac the list goes on.
How did you get signed as a solo artist to Polydor to record your album, 'Sea of Storms'?
We were playing a residency in Oslo around the time of 'Magic Lady' and several record company people came to see us including EMI and Polydor. Polydor offered the best deal. I'd almost finished writing 'Sea of Storms' so I licensed the album to them and finished and recorded it on my return to England. It was great having a major deal in Norway and 'Sea of Storms' is my favourite album lyrically and it has so many really classy players on it. It was wonderful working with so many fabulous musicians who absolutely got what I was trying to create.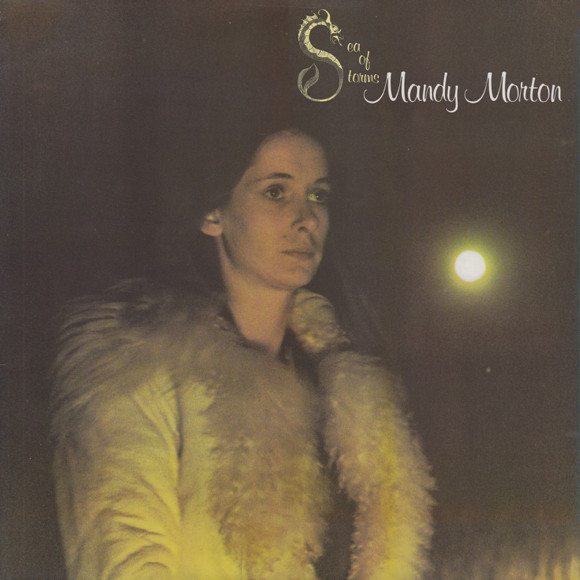 What about 'Valley of Light' and 'Winter Storms' / 'Children in Need'?
'Valley of Light' was the final album, much more pop than any of the others and home grown as I chose to scale down from 'Sea of Storms' and use local musicians.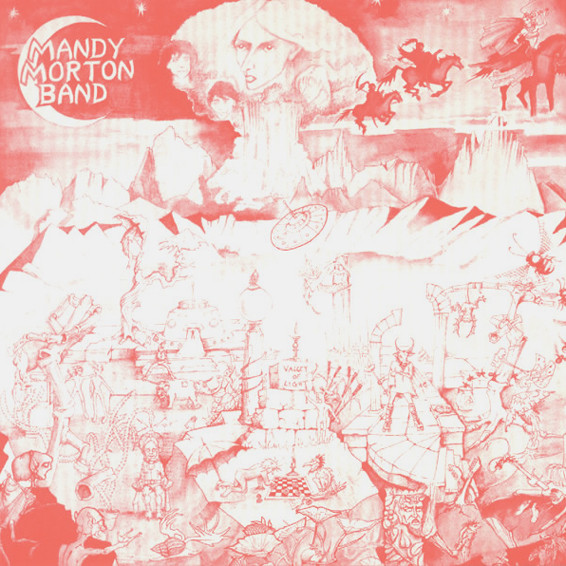 It was becoming really expensive to tour in the 80s and the music scene was going through radical change. Mike and I had gone our separate ways and touring without him just didn't feel right. I kept the band going for as long as I could but the BBC offered me a whole new profession so I disbanded in '84 and became a broadcast journalist.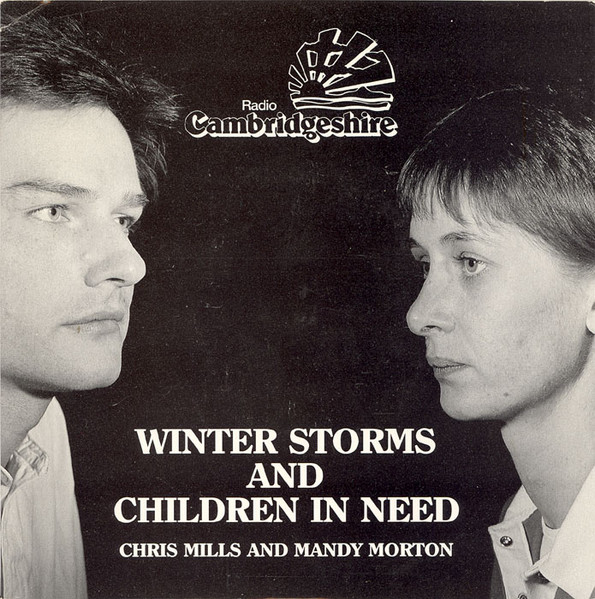 I carried on playing music mostly to raise money for BBC charities and that's why I wrote 'Winter Storms and Children in Need,' released as a double A side single.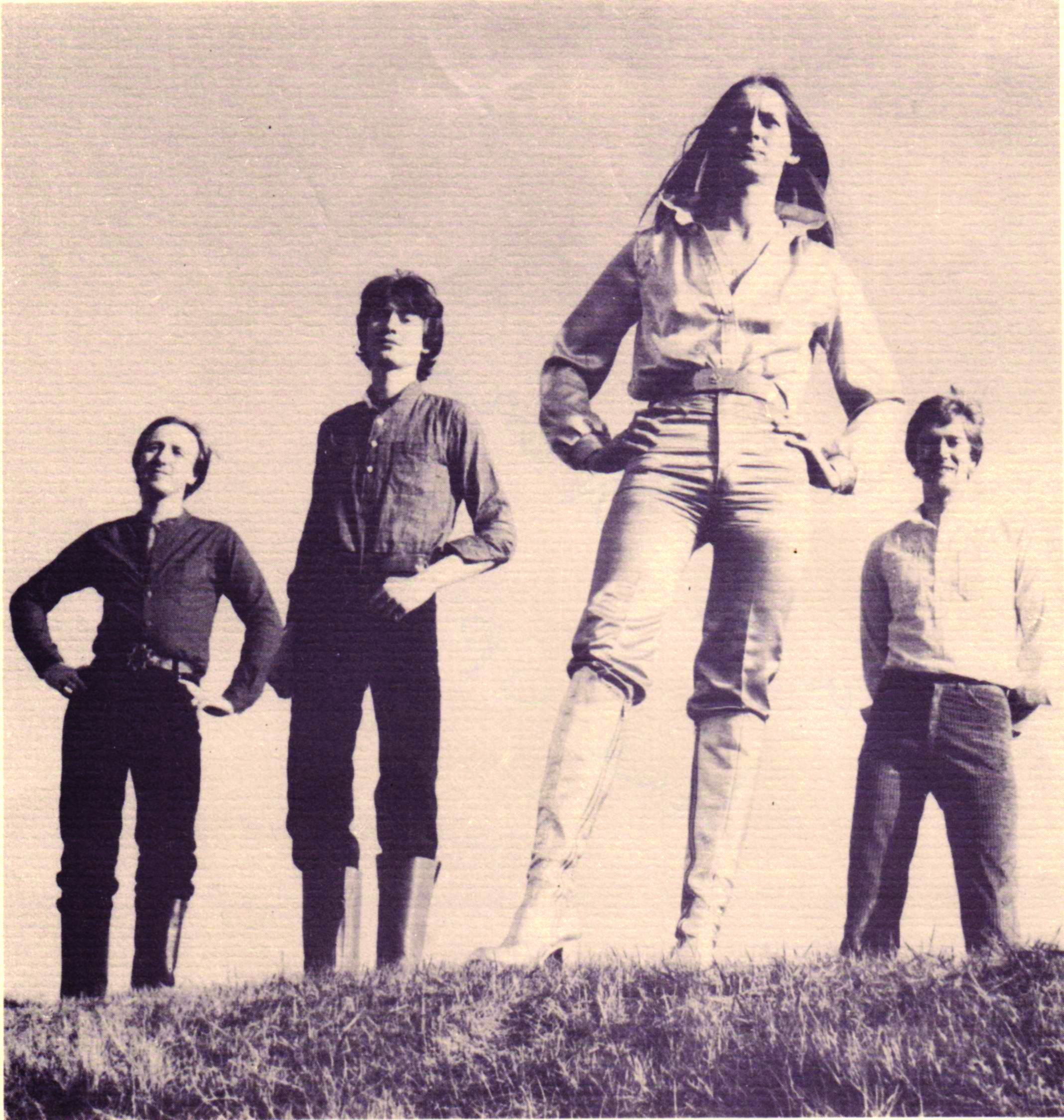 What happened after the band stopped? Were you still in touch with other members? Is any member still involved with the music?
I still hear from ex members from time to time. Mike Morton sadly died, far too young but it will always be our band. We lived through so much together, it was a special time. And now that the 'After the Storm' retrospective has just come out it's right that I dedicated it to his memory. All six albums plus previously unreleased tracks and a video of the 1980 Sea of Storms Band playing live, all in one box set. I've also set up a group page on Facebook and it's lovely to hear from so many people who were involved in the band in one way or another.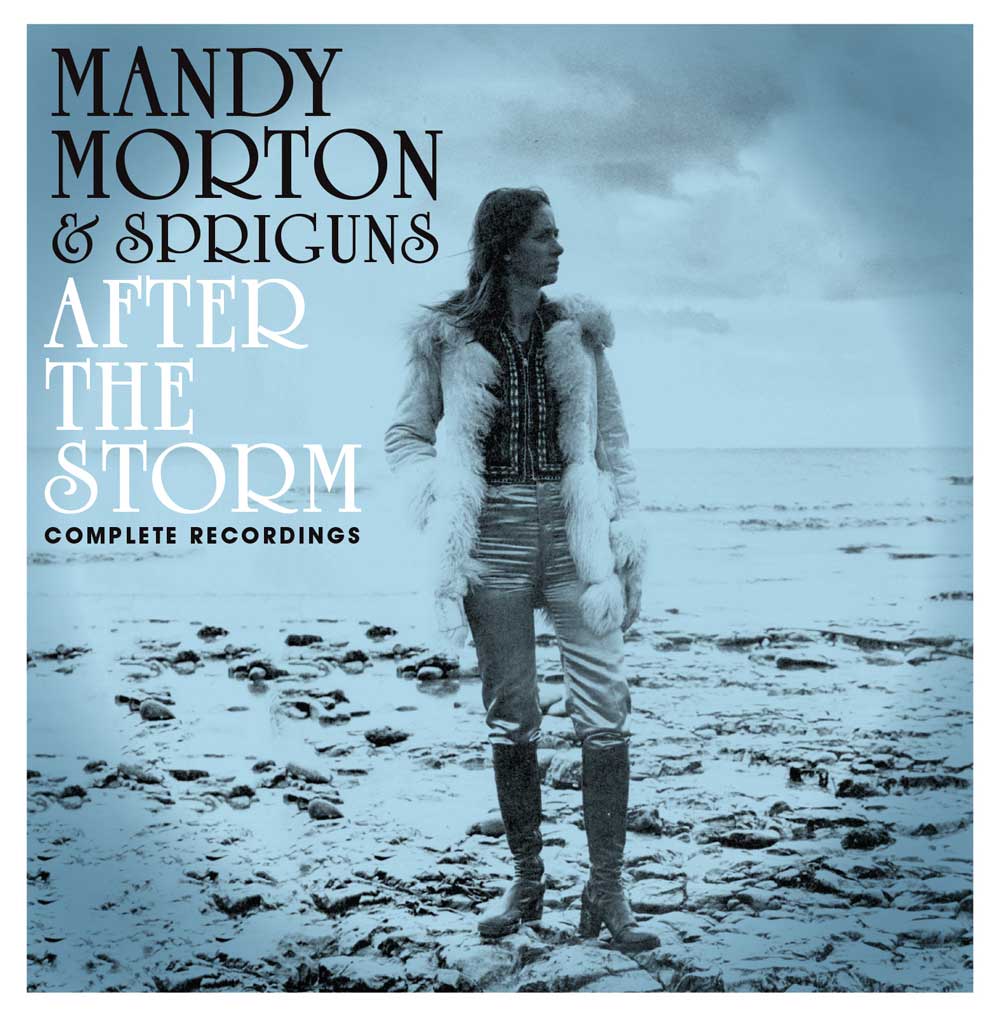 Looking back, what was the highlight of your time in the band? Which songs are you most proud of? Where and when was your most memorable gig?
Just playing live to a great audience with a great band was always a highlight, nothing comes close, memorable gigs would have to be playing the hippy commune Christiana in Copenhagen, quite some gig! And playing the Rainbow theatre in London.
As for the songs, that is so hard but 'All Before,' 'The Sculptor,' 'Time Will Pass,' 'After the Storm' and 'Letter to a Lady' have to be up there.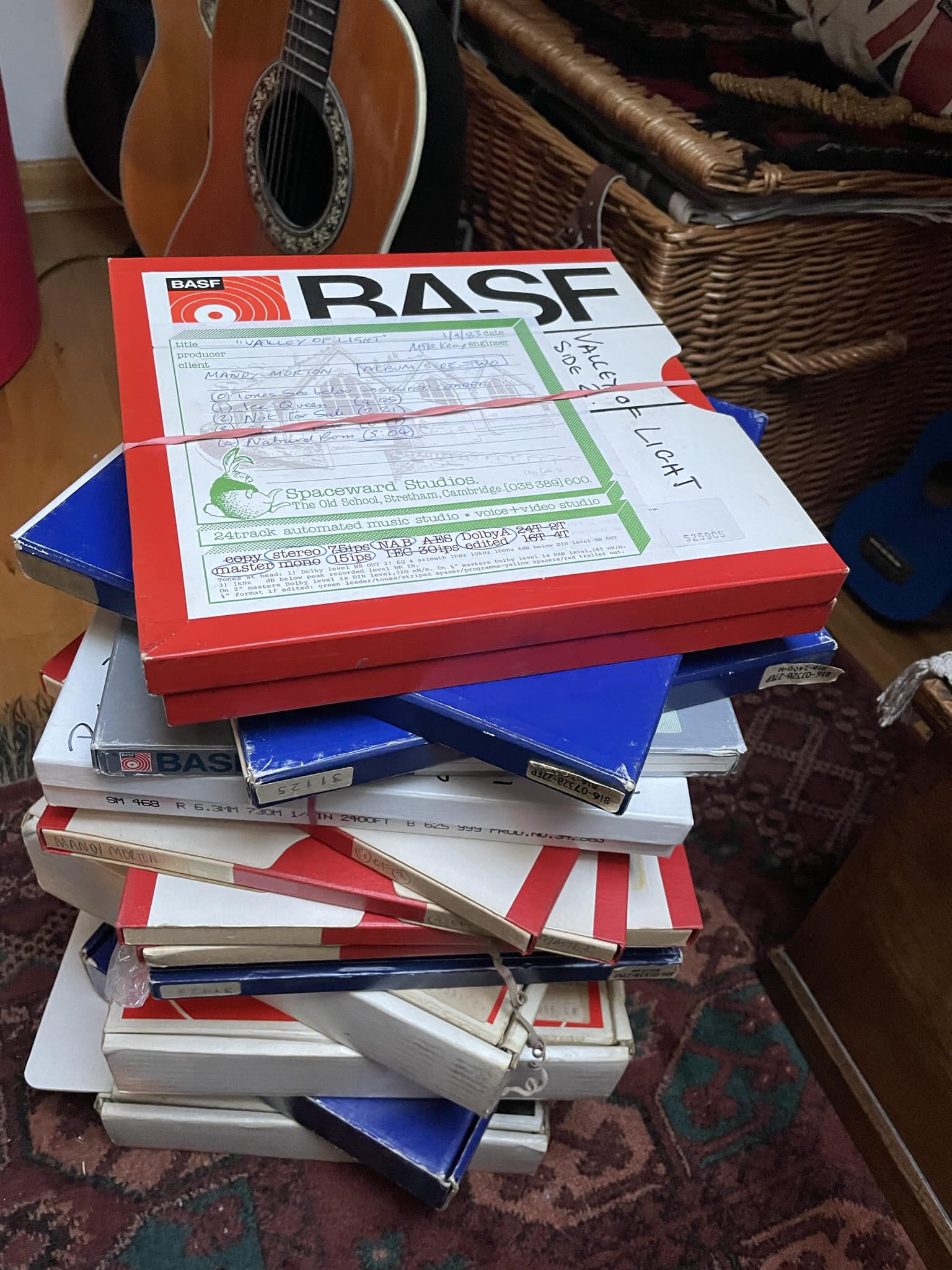 Is there any unreleased material?
Not anymore as it's all on 'After the Storm' – the retrospective box set released in January this year by Cherry Red Records.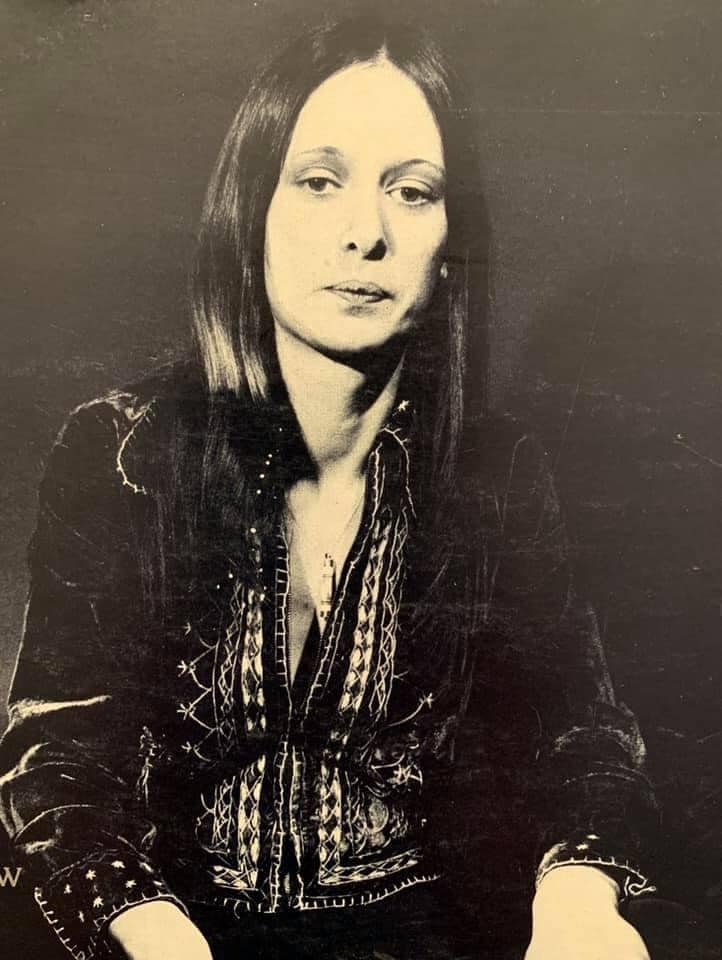 Thank you for taking your time. Last word is yours.
Planting flowers in the rain,
And isn't life a funny game.
Perhaps they'll grow next year.
Klemen Breznikar
---
Headline photo: Mandy Morton & Spriguns