'No Days Be Wasted' by Metts Ryan Collins | Album Premiere
Exclusive album premiere of 'No Days Be Wasted' by Portland, Oregon-based rock band Metts Ryan Collins.
---
If your idea of a real rock band for the 21st century is one that blends the swagger and bluesy elements of classic bands like the Rolling Stones, Led Zeppelin, and Humble Pie, alongside more recent bands like the White Stripes, Black Keys, and Rival Sons, then let me introduce you to the power trio from Portland, Oregon – Metts Ryan Collins.
Comprised of Geoff Metts (guitar, lead vocals), Dain Ryan (bass, vocals), and Mike Collins (drums, vocals), Metts Ryan Collins exemplifies the power-trio, delivering loud, guitar-driven rock with heavy blues influences, as can be found on 2015's four-song, self-titled EP and 2018's debut, full-length album 'Homegrown.' Now the band has just unleashed their sophomore full-length, 'No Days Be Wasted,' recorded during the height of the pandemic.
"There were a couple of months where I didn't see the guys," recalls frontman Geoff Metts. "Then we finally met at our rehearsal space and just started building songs out. Except for 'Complicated,' which I had demoed at home, it wasn't me or one of the other guys coming with full songs. It was someone coming with a riff here and riff there and going through to completion. It was a more organic process."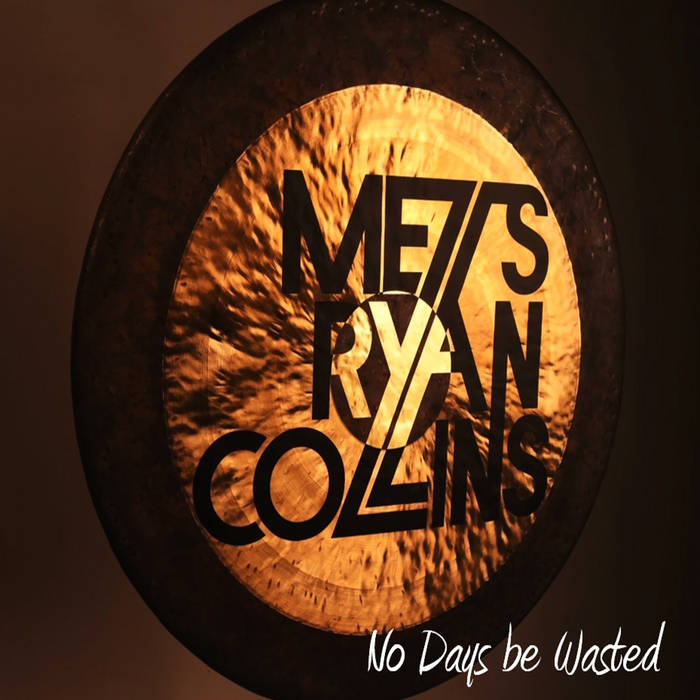 Recorded primarily at Portland's Primal Recording Studio with their frequent engineer/producer Kevin Hahn, No Days Be Wasted finds Metts Ryan Collins melding into their own, building on their power blues-rock of their previous two releases, while expanding their influences and breaking free of any previously unrealized boundaries. Especially on the album's title track, a song that may not have materialized had it not been for the pandemic.
Hanh suggested the four of them go to the Oregon coast, shack up in a house, hang out, and let the song flow naturally. The result is the album's first single and one of the highlights of the record.
"At Hahn's request, he pressed us to do the track that way," says Metts. "We had just a couple of pieces that we were calling progression A and B and that was it. "Don't overthink it. You'll figure it out when you get to the coast," was what Kevin said."
Metts continues, "The whole process was immersive — it was just the four of us. All we did was work on that song."
The result is ten tracks that pay homage to their classic rock forefathers, while sitting well next to current contemporaries, setting Metts Ryan Collins up nicely as a band that can deliver the guitar-driven rock, blues swagger, and melodic hooks that get you singing along. 'No Days Be Wasted' lives up to its name, a record that may have been born during a pandemic when all the band had was time; but not one practice, recording session, or minute was wasted in the making of the record.
---
Metts Ryan Collins Official Website / Facebook / Instagram / Twitter / Bandcamp / YouTube