Conan | Interview | New Album, 'Evidence Of Immortality'
Conan are back with another extremely heavy album. Following their much acclaimed 2018 full-length, 'Existential Void Guardian,' and their 'Live At Freak Valley' record released in 2021, the trio geared up for the release of their fifth studio album, entitled 'Evidence Of Immortality'.
---
'Evidence of Immortality' was produced by Chris Fielding and mastered by James Plotkin. The album also sees former band member Dave Perry perform on the track 'Grief Sequence'. The album's artwork was provided by the skilled hand and mind of Tony Roberts, architect of the Conan visual style since day one and their debut release, Horseback Battle Hammer.
"'Evidence of Immortality' was written between December 2019 and late 2021. As such, it has absorbed a lot of the emotions that were flowing through our lives then," Davis explains. "The lyrics were written on the eve of the war in Ukraine so, naturally, they deal with subjects such as victory and defeat, loss and hope, pain and determination, fear and hatred. Movies such as Conquest, Lord of The Rings, Fire and Ice, Krull, Beast Master and Clash of The Titans once again provided inspiration for the themes of the songs, as we maintain our determination to not write about real world events. You want to escape? Throw this record on, turn the lights off and turn it up until your fucking ears bleed."
"Tales of great battles, triumphs and disasters, all larger than life"
It's been over a decade since you began Conan, how's the last two or three years been for you as an active musician?
Chris Fielding: Well, like for most people, it was pretty quiet, especially compared to the previous few years of almost relentless touring. In some ways, it was possibly a blessing in disguise to allow us to take a step back so we could come back fresh and hungry for the next album.
Was it a struggle since it was impossible to tour or is the 'Evidence Of Immortality' result of that free time?
The writing process for this album, like with pretty much every other band over the last few years, was frustrated by the Covid lockdowns – especially as Johnny the drummer lives in Ireland. We got together when we could but it felt difficult initially to get any momentum on the writing over the two years since we started back in December 2019. However, we seem to work well under pressure so once we had booked the studio to coincide with the end of our UK tour last autumn, the songs came together very quickly and naturally. In the studio the ideas seemed to flow very quickly and it was exciting to hear the songs develop.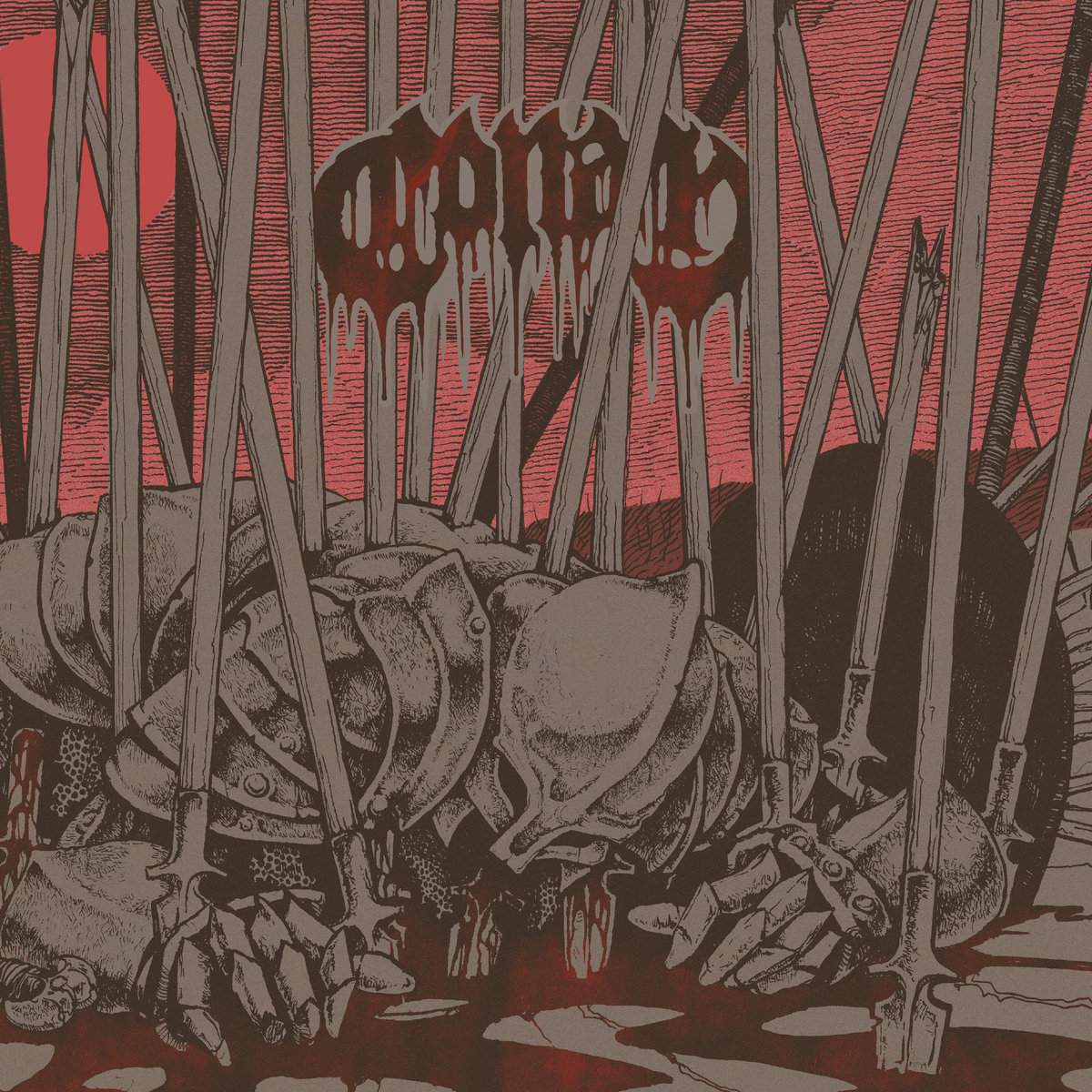 How long did you work on it?
We started writing as a band during a day off on the tour supporting Cavalera Conspiracy in December 2019, quite a few of the ideas we came up with then made it onto the album.
Would you like to share some further words about how it was recorded and produced?
Much in the same way that we recorded 'Existential Void Guardian,' we entered the studio directly off the back of a tour. I set us up so we could all play together in the live room and just focussed on finalising the arrangements and then getting the drums down. After a period of reflection a few weeks later we recorded the guitars, then I tracked the bass, finally we did the vocals. I then spread the mixing out over a few weeks which was quite nice to not have to rush to get it finished.
How was it to work with Chris Fielding and James Plotkin?
I've recorded every Conan record from the beginning, and then ended up joining the band at the end of 2013 just after we had finished the album 'Blood Eagle,' so I'm pretty comfortable now with taking on the roles of both producer and musician.
We have worked with James since the split EP with Slomatics, and I've also worked with him on many other studio projects as well. He always does an exceptional job and really helps to bring out the best in the songs.
The album also sees former band member Dave Perry perform on the track 'Grief Sequence'. How did that come about?
When we recorded the track we were going for an old school Conan feel, I thought it would be great with some keys on it so suggested we contacted Dave to see if he would be up for it. Thankfully he was and what he contributed blew our minds, it transformed the song and turned it into the perfect way to end the album.
Did you closely collaborate with Tony Roberts working on the latest artwork? How did you originally start working with him?
Tony has got such an amazing vision that we simply leave it totally up to him, what he comes up with is always amazing. The relationship with him goes way back to the 'Horseback Battlehammer' album. The original bassist Jon McNulty recommended him to Jon after he was impressed with some of his earlier work and the rest is history.
Is there a certain concept you were aiming at with the latest release? If so, please tell us more about it.
No overall concept, the lyrics follow the similar themes to all the previous Conan releases. Tales of great battles, triumphs and disasters, all larger than life. However, this time the vocals were recorded on the eve of Russia's invasion of Ukraine, whilst none of the lyrics are influenced by that, it definitely had an effect on the mood in the studio and on the delivery.
How would you compare it to 'Existential Void Guardian'? Did you approach it differently this time?
As explained above, the approach to the recording was more or less identical to 'Existential Void Guardian,' only this time Johnny (King) had been in the band several years now so as a unit we were much tighter. Other than that, the writing process was held over a much longer time, albeit spread out due to Covid.
Okay, tell us about the gear, effects and pedals you are using…
Drums – DW Collector's Series, 80's Pearl Free Floating snare and Sabian Cymbals.
Guitars – Orville Les Paul Custom, Sunn Model T, Mesa Boogie and on a couple of bits a Marshall JMP. Can't remember exactly what pedals Jon was using this time for Fuzz. We also used an Electro Harmonix RTG into a load of delays, reverbs and distortion through the Sunn.
Bass – Dunable Thunderclapper into HM2 and then Ampeg. I used a Carbon Copy delay for a couple of the spacey sounding breaks
What are some future plans for you now? Are you planning to hit the road?
We've been doing loads of fly away weekend festivals so far, but this week we fly to Canada for a 9 date tour. After that we do a short run in England in December and also have more festivals in France, Germany and Iceland. Next year we hope to make it back to the USA and Australia.
Let's end this interview with some of your favourite albums. Have you found something new lately you would like to recommend to our readers?
Recently I got really into the debut album by Martin Carthy from 1965, so much so I ended up getting first pressings of both the mono and stereo versions! An essential album for anyone into the folk revivalist movement from the 60's.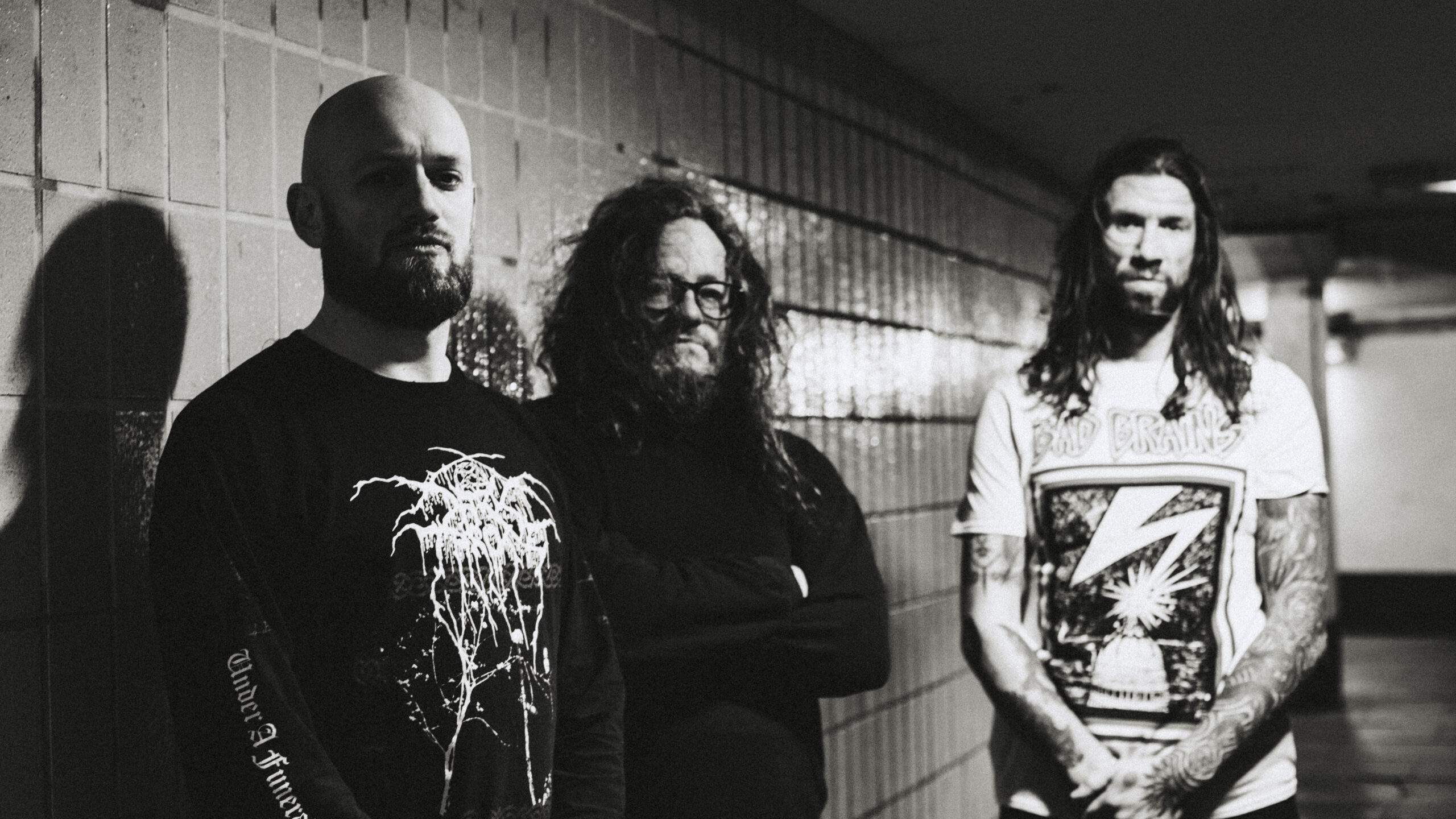 Thank you. Last word is yours.
Thanks for the support.
Klemen Breznikar
---
Headline photo: Charley Shillabeer
Conan Official Website / Facebook / Instagram
Napalm Records Official Website / Facebook / Instagram / Twitter / Bandcamp / YouTube