Bird Streets | Interview | New Album, 'Lagoon'
Acclaimed Brooklyn artist Bird Streets has returned with 'Lagoon,' an album about separation, rumination, regret, and recurrence, that travels the darker passages of the heart and mind in search of something resembling clarity.
---
For his second album under the Bird Streets name, John Brodeur has widely expanded on the project's collaborative foundation, enlisting production by Patrick Sansone (Wilco), Michael Lockwood (Aimee Mann, Fiona Apple), and Zach Jones (Sting) and Oscar Albis Rodriguez (A Great Big World), plus guest appearances from the likes of Aimee Mann, Ed Harcourt, John Davis (Superdrag), Jody Stephens (Big Star), and an array of top-shelf session players. With mixing split between Sansone and Grammy winner Michael Brauer (Coldplay, John Mayer), and mastering by Grammy nominee Pete Lyman (Brandi Carlile, Chris Stapleton), 'Lagoon' is an enormous step forward sonically, while musically it's a tour de force from an artist who has been hailed for his evocative storytelling and keen attention to craft.
"I wanted to expand the sonic palette"
It's great to have you. You must have been very busy in the past couple of months finishing your sophomore album, 'Lagoon,' which was released on November 4th. Did you find the lockdown situation to be creatively challenging for you or did you benefit from it?
John Brodeur: Thanks for inviting me! The last few months have been crazy and there's no sign of it letting up anytime soon.
The lockdown felt like it had "staycation" potential at first, but that wore off after a week or two and morphed into six months of nothingness. Being forced into isolation put a serious damper on my creative spark. Even though a lot of my material is very introspective and confessional, I tend to come up with ideas when I'm actually doing things (versus sitting on my couch, staring into space). And a lot of what Bird Streets is all about is working with other people–the outside producers and collaborators are what sets this project apart from the solo records I made previously. So that was off the table for a while. The first song that showed up that fall was 'Sleeper Agent,' which quickly corrected my path and helped pave the way for finishing this record.
How long did you work on the album?
The first sessions were in May of 2019, so it took a little over three years in total.
Would you like to share some further words about how the album was recorded and produced?
There wasn't much of a plan going into this album. I knew I wanted to expand the sonic palette and work with a variety of people, but never had a specific tracklist or "sound" that I was aiming for. I wanted to allow myself to just be a songwriter for once, rather than sticking my nose into every part of the process. We recorded a few songs at a time until I felt like there was a record there. Every time a studio date went on the calendar, I would send the producer or producers a dropbox full of demos and iPhone memos and let them decide which songs to pursue. This led to some beautiful surprises along the way, with each set of sessions producing its own little EP of sorts. All of the pre-pandemic sessions, which account for two-thirds of the album's songs, were built from live basic tracks–if anything, that was my one early ground rule for this record. That rule was eventually broken, of course, as the Michael Lockwood productions were recorded almost entirely remotely. But despite all of the locations and players and different elements, the full album hangs together as a piece.
You had a host of incredible musicians like Patrick Sansone (Wilco), Aimee Mann, Jody Stephens (Big Star), John Davis (Superdrag) and more, how was it to work with them?
Patrick is a deeply skilled producer and musical director. Making records with that dude is so easy, and I can't wait to do it again. The basic tracks for the songs we made together were all done live in the studio, which led to recording with Pat, Jody, and John all on the same session. That was deeply unreal and unforgettable. But the last few tracks were done remotely, which made it possible to have folks like Aimee Mann and Ed Harcourt on the record, but meant we were never in the same room. I only recently had the opportunity to play 'Sleeper Agent' with Ed in person for the first time.
The "name" guest appearances are amazing, but everyone on this record is incredible. Jon Radford played drums on three songs, and that dude is like a human loop. Perfect feel. This cat Jim Hoke came through on one of the Nashville dates and crushed a brilliant pedal steel part, then went behind the glass and worked out the woodwind arrangement on another, all in a couple hours. Zach Jones and Oscar Rodriguez, who produced three of these tunes, are two of my favorite musicians in New York and it was a dream to be in a band with them for a few days. Michael Lockwood is one of the coolest characters in rock & roll, and the producer of one of the best Aimee Mann records, in my opinion. I love everything we've done together. And Patrick Warren, I can't say enough about him. I've been seeing his name in the liner notes of my favorite albums for like 30 years now, and his work on these songs is what you might call a "secret weapon." Believe it or not, he and I still have not met!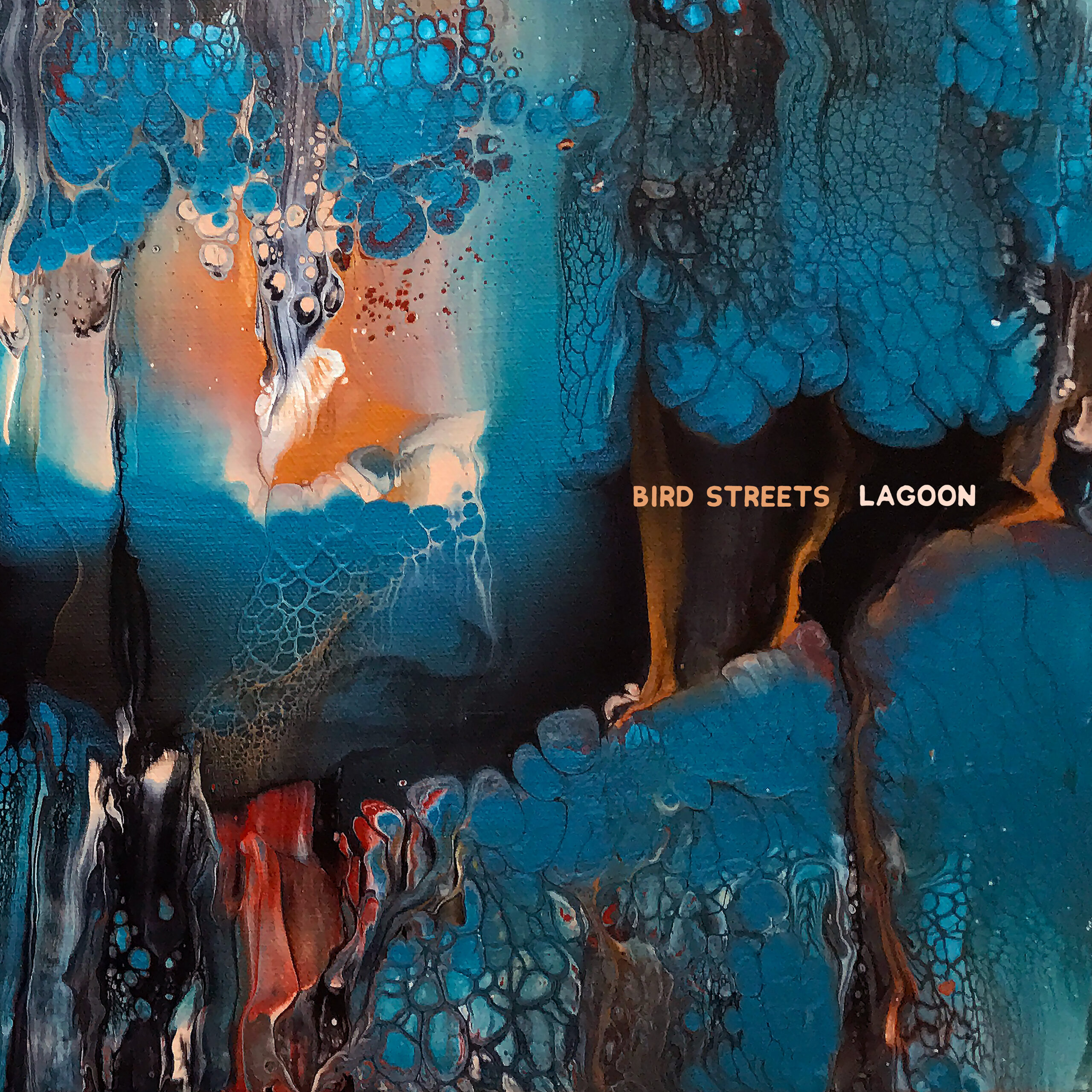 The album itself is very diverse and full of magic touches from guest appearances. Did you have this in plan from the very beginning to host others?
Yeah, as I mentioned above, it was my goal to bring in more outside voices and let their talents shape the sound of the music. I made a bunch of records as a "one-man band" prior to the first Bird Streets album–and still may from time to time–but with 'Lagoon,' especially, I aimed to let the producers shape the sound. That (mostly) kept me from overthinking and allowed me to focus on making the songs as good as they could be.
"It's the biggest-sounding record I've ever made"
How would you compare your latest album to your debut album? What are some key differences in your opinion? To me it sounded much more vulnerable, or intimate, if you like.
It's both of those things for sure. A bit darker, and more baroque, as a friend noted. It's the biggest-sounding record I've ever made, but also the most intimate by a long stretch. There's a lot less of the "power pop" sound from the first album. It feels very direct and relatable, and there are enough different sounds and styles happening to draw in a lot of ears.
Would you share your insight on the album's tracks?
Writing these songs helped me work through some heavy stuff. About half of the songs are inspired by or related to my separation from my wife of 11 years. So you have various states of processing going on there. The other half are about reflecting on a life that isn't exactly what you'd hoped, and how change doesn't always lead to improvement. Not easy topics by any means, but I think anyone who has been through some shit will find something to grab onto with this record.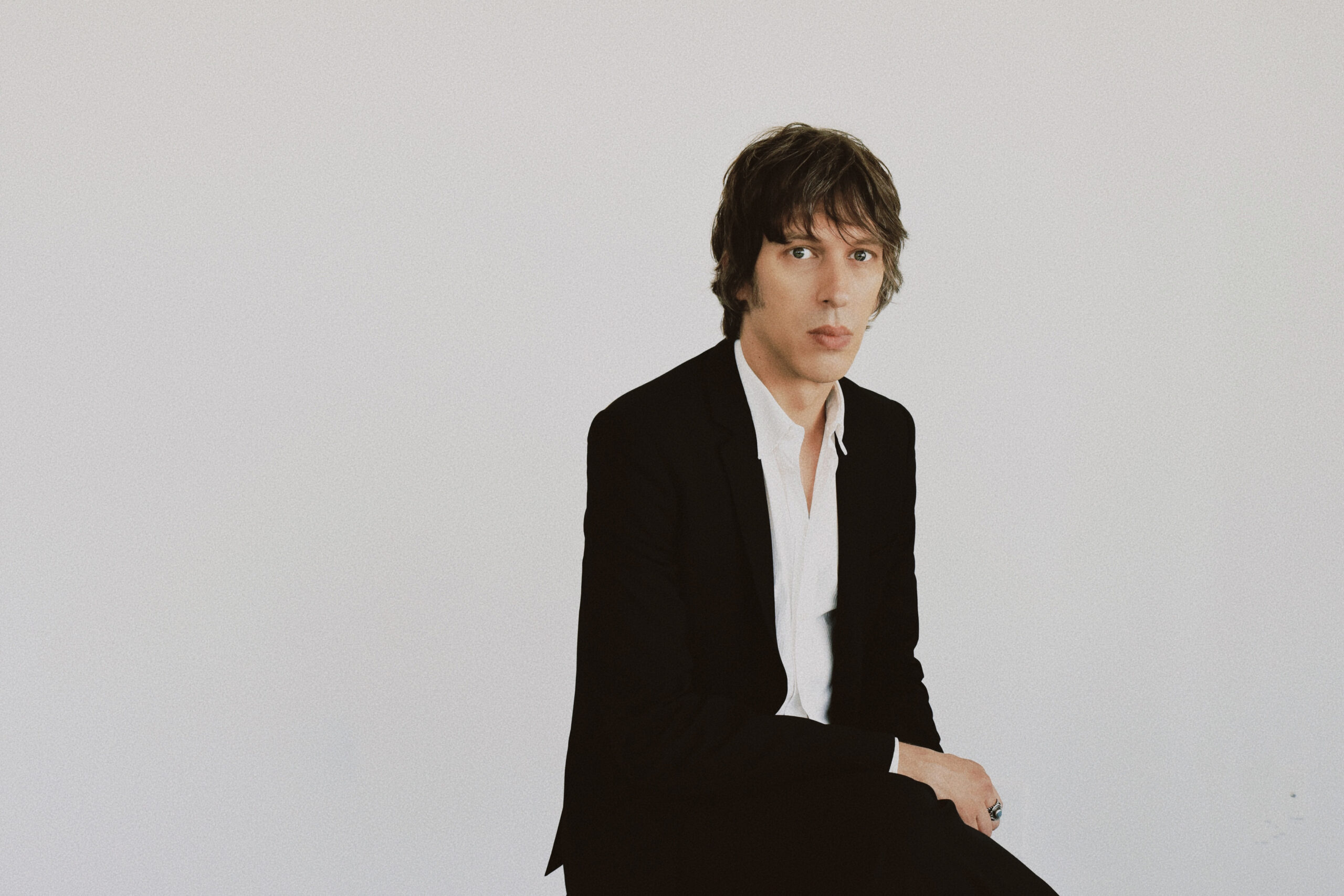 Let's end this interview with some of your favourite albums. Have you found something new lately you would like to recommend to our readers?
I got really into Yard Act this year. Their album 'The Overload' is a corker. It's one of those records that reminds you of a lot of other bands but never in a cloying way, and the lyrics are flat-out brilliant. And Father John Misty's latest 'Chloë and the Next 20th Century' was an outstanding surprise–he's one of the best writers working today and his take on Old Hollywood was completely natural and fit him like a glove.
If I were to choose something from my collection that you might not have heard, I might start with 'Ro Sham Bo' by the Grays, Curtis Mayfield's first solo album ('Curtis'), or Mike Viola's 'The American Egypt.'
If we're just talking about favorites, I'll say Elliott Smith's 'XO,' 'Spilt Milk' by Jellyfish, most any Prince album from the 1980s, and all five Fiona Apple records. Ask again tomorrow and the list will be completely different.
Klemen Breznikar
---
Headline photo: Shervin Lainez
Bird Streets Official Website / Facebook / Instagram / Twitter / Bandcamp / YouTube
Deko Entertainment Official Website / Facebook / Instagram / Twitter / YouTube
Sparkle Plenty Official Website / Instagram