'Always Feels Forever' by Papi Shiitake | New Album, 'Wabi-Sabi'
Exclusive track premiere of 'Always Feels Forever' by Papi Shiitake, taken from the upcoming album, 'Wabi-Sabi', out November 18th via Trash Casual.
---
The NYC-based dream-pop singer/producer brings a whole arsenal of hypnotic dreamscape atmosphere.
'Always Feels Forever' | Stream here!
Following his well-received 2021 EP, 'Quarantine Dream', Papi Shiitake is about to release his debut LP, 'Wabi-Sabi'. Over a year in the making, the album was mixed by Brandon Bost (Florence + the Machine, HAIM, Miley Cyrus, Taylor Swift, Lady Gaga) and mastered by Ryan Schwabe (Tierra Whack, Oneohtrix Point Never, Beach Bunny) which has elevated the songs to even greater heights. Arriving via indie label, Trash Casual (Elijah Wolf, Dead Tooth, Crashing Hotels), the album is poised to bring Papi's larger-than-life vision to his largest audience yet.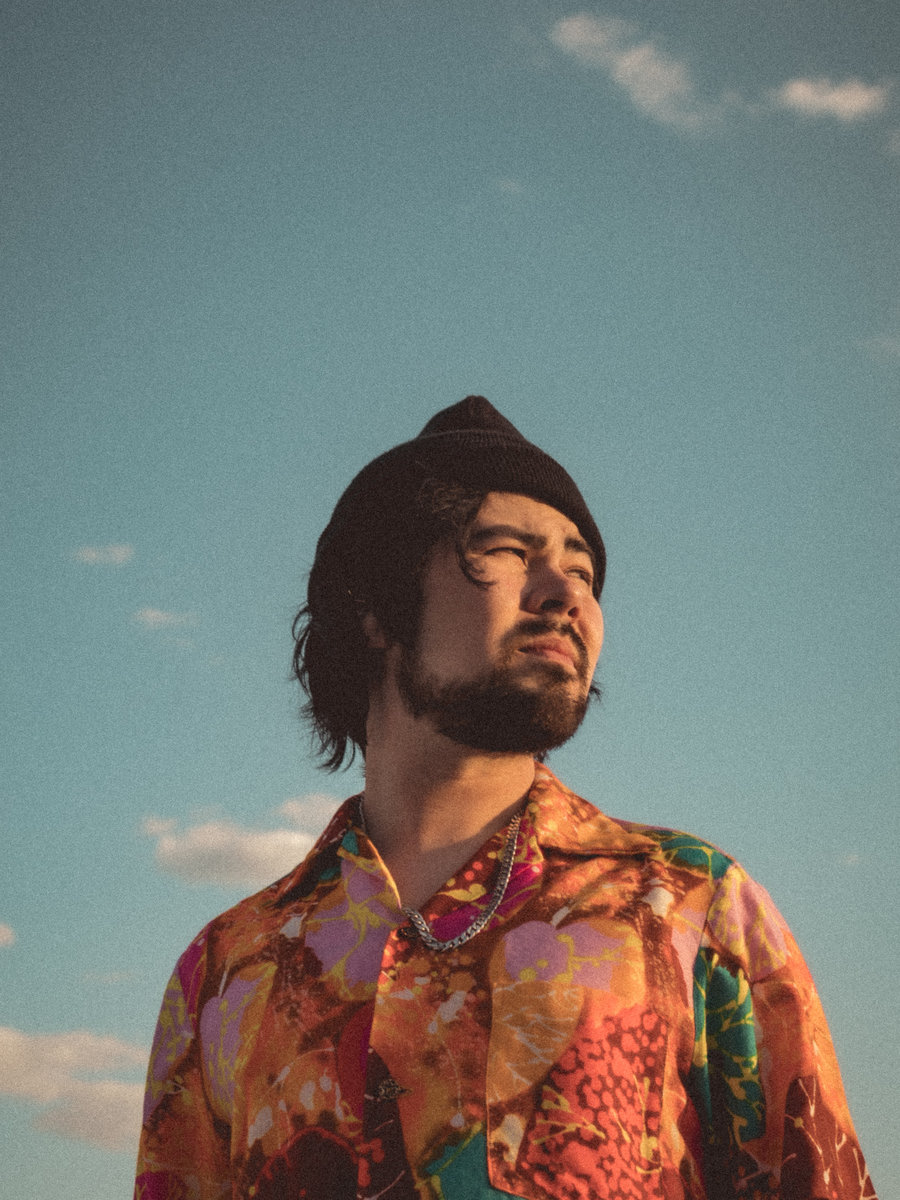 "Psychedelia is definitely my love language"
Your music smoothly incorporates elements of lo-fi rock, straight-up pop and psychedelia. When did your vision as an artist begin to take hold in terms of who you are today as a songwriter?
Papi Shiitake: Thanks so much! Psychedelia is definitely my love language. I think there was a moment in my life where I stopped giving a fuck. I finally started to celebrate who I was. When I removed all the filters and focused on what I loved, my artistry really gained new depth. I realized my flaws are actually my greatest strengths.
'Wabi-Sabi,' your highly anticipated debut LP is nearly here. How does this album differ from 2020's 'Quarantine Dream' EP? What does this release represent to you in your career? And what did engineers, Brandon Bost (Florence + the Machine, HAIM) and Ryan Schwabe, manage to bring to the table in post-production?
'Wabi-Sabi' is definitely a bigger record. When I produced 'Quarantine Dream' I was really focused on preserving the sonics and for Wabi-Sabi I wanted to create a new universe. It's really an expression of who I am as an artist. I'm really proud of it. Working with Brandon and Ryan was incredible. They totally took the record to another level. We actually mixed the record three times before and it just didn't hit like I wanted. He actually gave it more of a psychedelic vibe than it had before. Way more sauce. Brandon really understands the sonics of my influences: The Kinks, Tame Impala, Arctic Monkeys.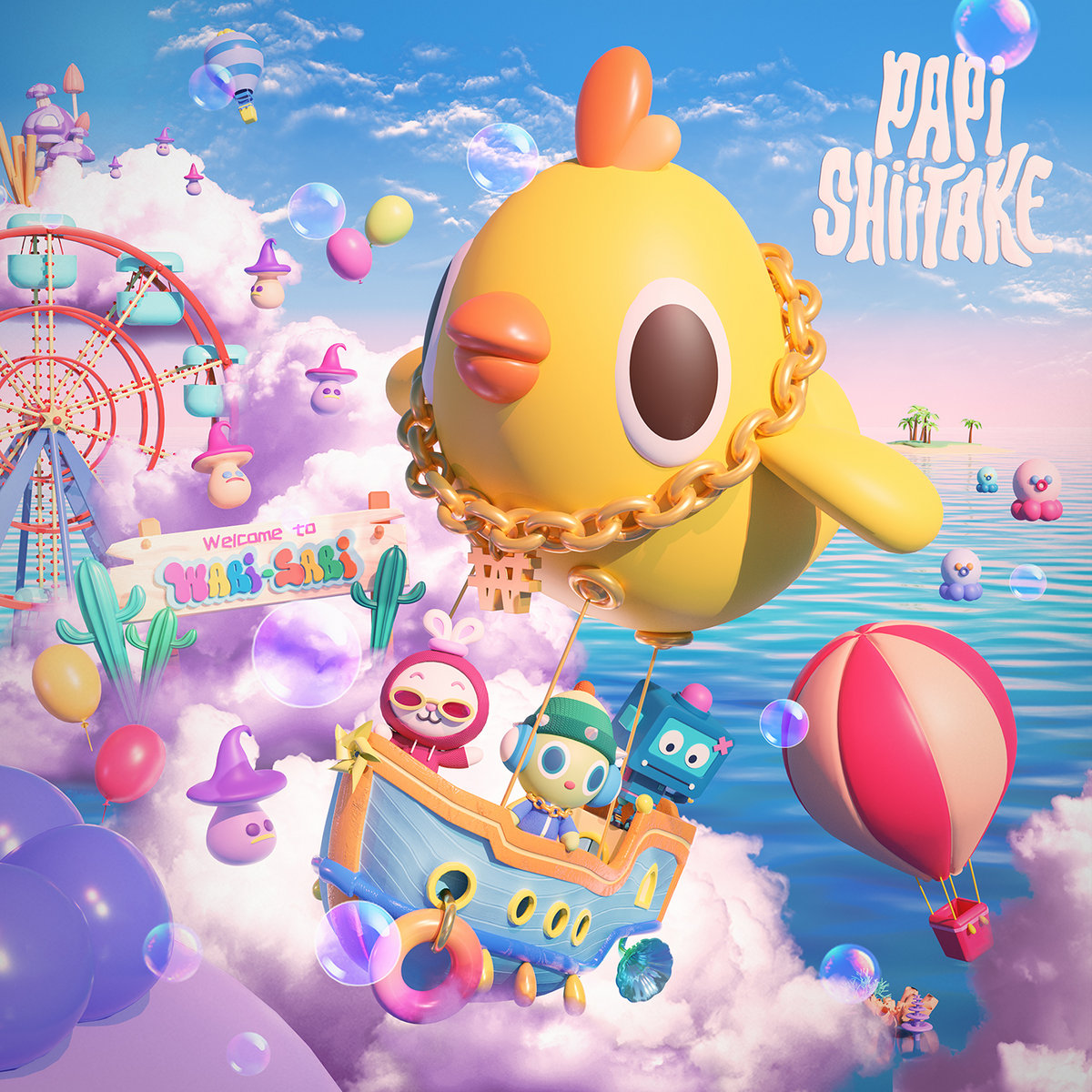 'Always Feels Forever,' along with the majority of the new album, is written with frequent collaborator Ryan Seiloff. Two musical minds that compliment each other really well. Do you two have similar artistic backgrounds?
Yeah definitely. Thank you! We used to play in a garage rock band in San Diego. We both share a love of 60's psychedelic and British Invasion music. Ryan really is a musical genius. If you listen to the isolated tracks it's incredible. He really understands the way I like to groove. I could sing over those bass lines ALL DAY! 'Always Feels Forever' was the first song we added live strings. We actually recorded the strings in a really tiny, hourly production studio. All the players were stuffed in this vocal booth all sitting on the floor. Alex Weston, who composed on Wabi-Sabi, was conducting through the door. It was a very 'Wabi-Sabi' moment.
The Brooklyn, New York, music scene clearly embraces you. How long have you resided there and what kind of influence does that local scene have on you?
Ten years this year! Where do I get my free coffee? I absolutely love living in Bushwick. It's really like living in another world and there's such an amazing community here. Everyone is genuinely trying to bring each other up. It's really dope. You really can be anything you want in Bushwick. True freedom.
"There's nothing like lighting one up and listening to a good album front to back"
We're big on analogue here at Psychedelic Baby Magazine. Do you listen to music on vinyl and will you be releasing the new LP in physical form?
I do whenever I get the chance! There's nothing like lighting one up and listening to a good album front to back. But honestly I end up recording more with analog than listening to it. My apartment is small af.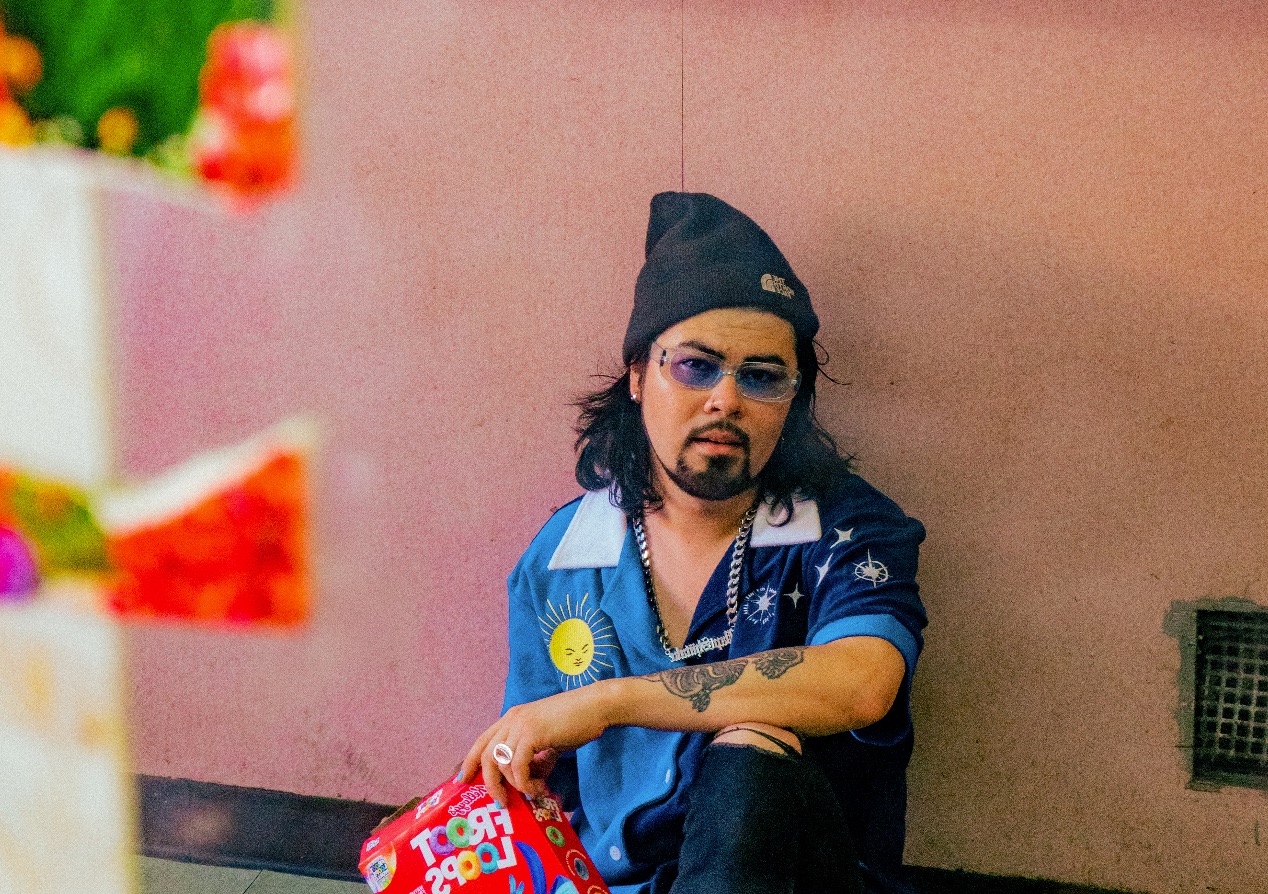 Last question and it's out there… Beyond the music, having a big personality and keeping in direct touch with fans is super important these days. You do this well via your social media accounts. We've seen you refer to aliens on your TikTok before… so, if they're out there, which non-Earth planet is secretly producing the best psychedelic music?
Wow! Great question. I love it. It's definitely Neptune. I'm super big into Astrology and Neptune represents dreams, mysticism, illusions and imagination. Neptune is also the god of the sea and what's more wavey than the ocean. To me that's where you wanna buy your next psychedelic record. Turn it up!
---
Headline photo: Nicole Miller (@neptunne)
Papi Shiitake Website / Facebook / Instagram / Twitter / Bandcamp / YouTube
Trash Casual Records Official Website / Facebook / Instagram / Twitter / Bandcamp / YouTube