'Signal' by True Body | Look Out For More New Music This Fall
Exclusive track premiere of 'Signal' by enigmatic True Body.
---
'Signal' was demoed out in early 2016, buried in a hard drive until its unveiling during a full US tour (the bands first) supporting GosT. True Body has worked their way through the space in-between the release of their LP 'Heavenly Rhythms for the Uninitiated' (2020) and the present, collaborating with Perturbator and recording 3 songs for a split with noise-trap outfit Digital Hell. This work culminates in the energetic charge that has made it possible for the song to exist.
An impassioned hymn on the beauty of action, 'Signal' finds the band at the height of their powers. Even as this is their first time working together, the talent of producer Sasha Stroud is apparent here. She owns and runs Artifact Audio NYC "a trans built, owned, and operated recording/mixing/mastering studio located in Maspeth, Queens," her clients include Warthog, L.O.T.I.O.N., Hank Wood and the Hammerheads, and Headsplitters. "Sasha helped us achieve a sound that is as close as we've gotten to the heart of our musical intentions."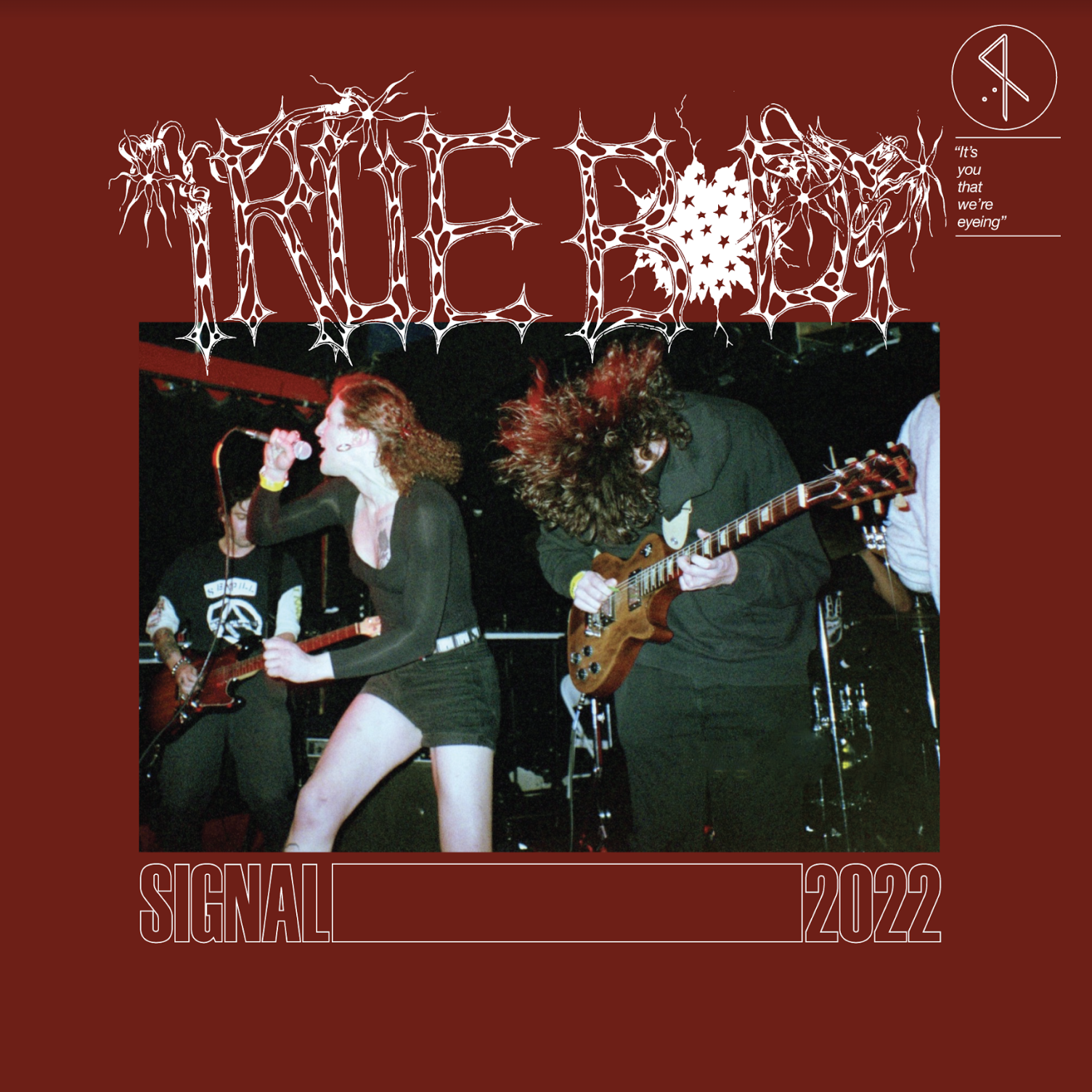 The post-quarantine journey pushes them to their limits. Harsh country. Cataclysmic weather. Seedy clubs. This invigorates their live shows, now more pummeling and powerful than ever. As the tour comes to an end, they split off into branches. Half embedded in the dense metropolis of New York City, half still haunting the alleyways of Richmond, VA, their reach is growing as they are tested time and time again. Environment shapes energy. True Body's detailed wall of sound is as sturdy as it is delicate, a reflection of the intricacies and overstimulation of global culture shifts and synthetic substances. 
This Fall will see the release of the first recorded material by True Body in its current form, yet revealed. True Body is slated to hit the road once again in November.
---
True Body Instagram