'The Fire Is Waiting' by Secret Machines | Announce Self-Titled LP Digital Reissue
Today, Secret Machines announce a digital reissue of their highly acclaimed self-titled record, remastered by Simon Scott (Slowdive) and originally released on October 14, 2008 via TSM Recordings. Alongside the announcement, they have shared the record's first single, a revamped version of 'The Fire Is Waiting', featuring Tony Visconti on recorder.
---
With this release, the track is available via all DSPS for the very first time.
Speaking on 'The Fire Is Waiting', Brandon Curtis wrote:
"When we recorded the demo for this song, everyone told us it was too long. We decided it wasn't long enough. Sometimes you wait for the fire. Sometimes the fire waits for you".
Recently, Secret Machines shared a new double EP featuring a reissue of their 'Dreaming of Dreaming' EP and an EP of new content entitled 'Day 21'. The new release includes their recently released singles: 'Day 21' (off the latter) and 'Dreaming of Dreaming (Mavrogeorgis and Sclavunos version)' (off the former), which was recorded/engineered by Jim Sclavunos, drummer/percussionist for Nick Cave and the Bad Seeds.
Jim Sclavunos said of Secret Machines:
"Secret Machines were one of the absolute coolest live bands from this wonderful era of the NY scene. Getting to work with them in the studio was a thrill & a downright pleasure".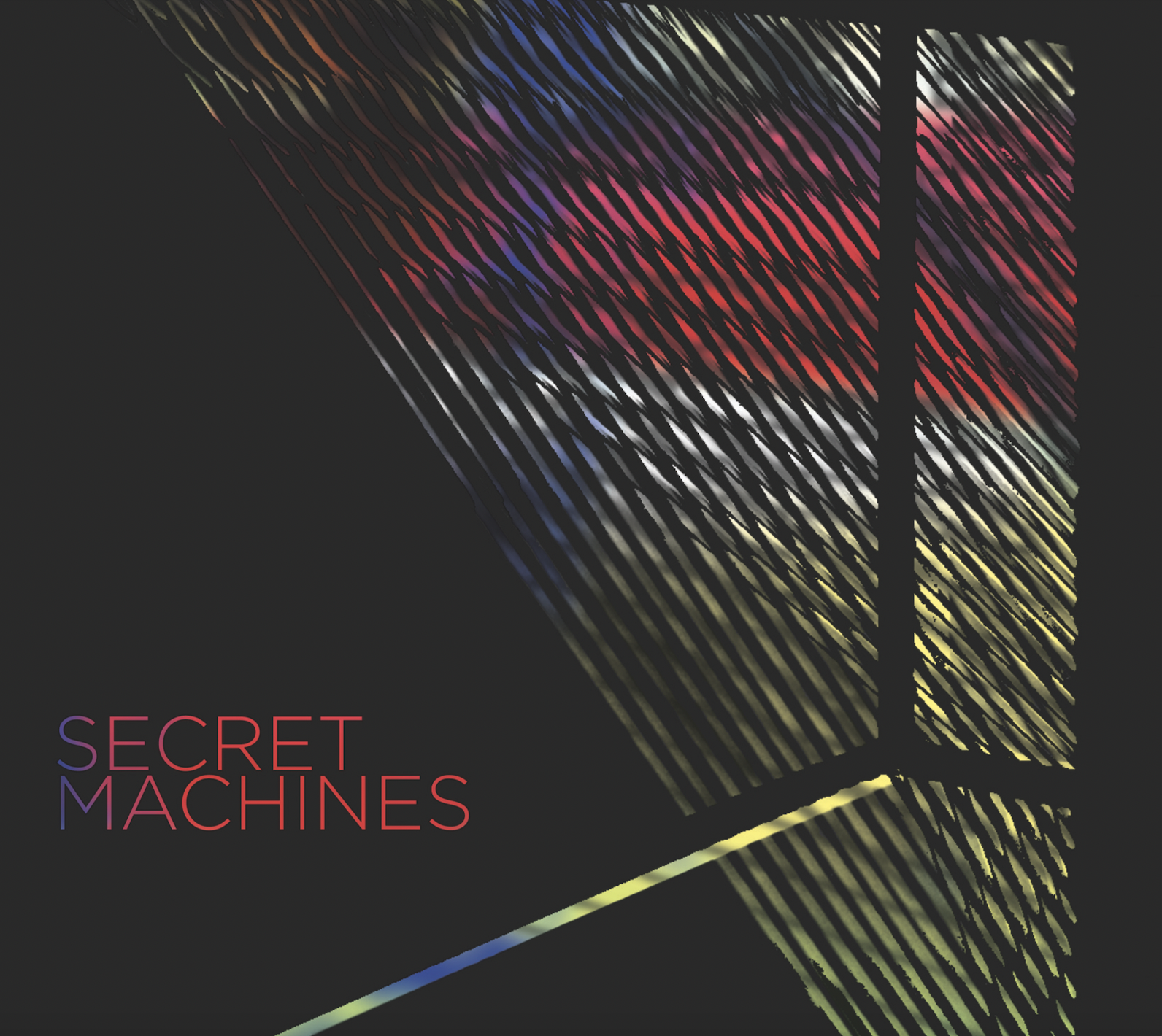 One of the most acclaimed rock bands of the 2000s, Secret Machines helped define the sound of the era, alongside contemporaries Interpol, Spiritualized, and TV on the Radio. Laden with sprawling arrangements occasionally pushing the 9 minute mark, the sound of the band has always been grandiose. "Brandon's songs and my drumming meld into the sonic landscape that is Secret Machines," says Garza from his home in Los Angeles. "I think people will be able to hear that immediately".
A quick history lesson: Secret Machines were born out of Dallas, with the first incarnation consisting of Brandon on vocals, bass and keys, Benjamin Curtis on guitar, and Garza on drums. After two well-received EPs, the band signed to Reprise and dropped their first full length, Now Here Is Nowhere, in 2004, which began their legacy as critical darlings. 2006 brought what many consider their masterpiece, Ten Silver Drops, which won them further critic love and the attention of David Bowie, who became a serious fan and mentor of sorts. In 2007, Benjamin left the band to work full time with School of Seven Bells, but Curtis and Garza charged ahead with their self-titled 2008 LP, with Phil Karnats on guitar. And then…there were crickets on the Secret Machines front, and as time marched on, with no official breakup announcement, fans were left wondering if they'd ever hear from the band again.
"Josh moved to LA, and I got hired to be Interpol's keyboardist", recalls Brandon, from his Vermont home. "I started touring, and Secret Machines just got further on the back-burner. Without ever really talking about it, we both just went our separate ways. It feels totally natural and organic that Josh and I are working together again".
Their fateful reunion wouldn't happen until years later in 2015, when Garza went to see Cosmicide, a project Brandon originally formed with Benjamin. "Brandon invited me on stage to do a Secret Machines song, and that was the moment that we broke the ice, after drifting from each other for years", Josh recalls. "We've always remained friends, but we needed that moment to spark everything again." The songs played that evening laid the groundwork for 2020's 'Awake in the Brain Chamber'.
Following their 2020 release, Secret Machines return with two EPs of music. 'Day 21' is a collection of new songs recorded in the early part of 2019 as the finishing touches were being put on the 'Awake in the Brain Chamber' mixes. The songs represent a shift in style, a subtle departure, but ultimately remain fully recognizable as the Secret Machines. 'The Dreaming of Dreaming' EP includes formerly unavailable tracks such as 'Daylight (Won't be Long)' and 'Dreaming is Dreaming', as well as a never-released version of 'Dreaming Of Dreaming' featuring legendary Bad Seed, Jim Sclavunos, and underground guitar hero, Peter Mavrogeorgis.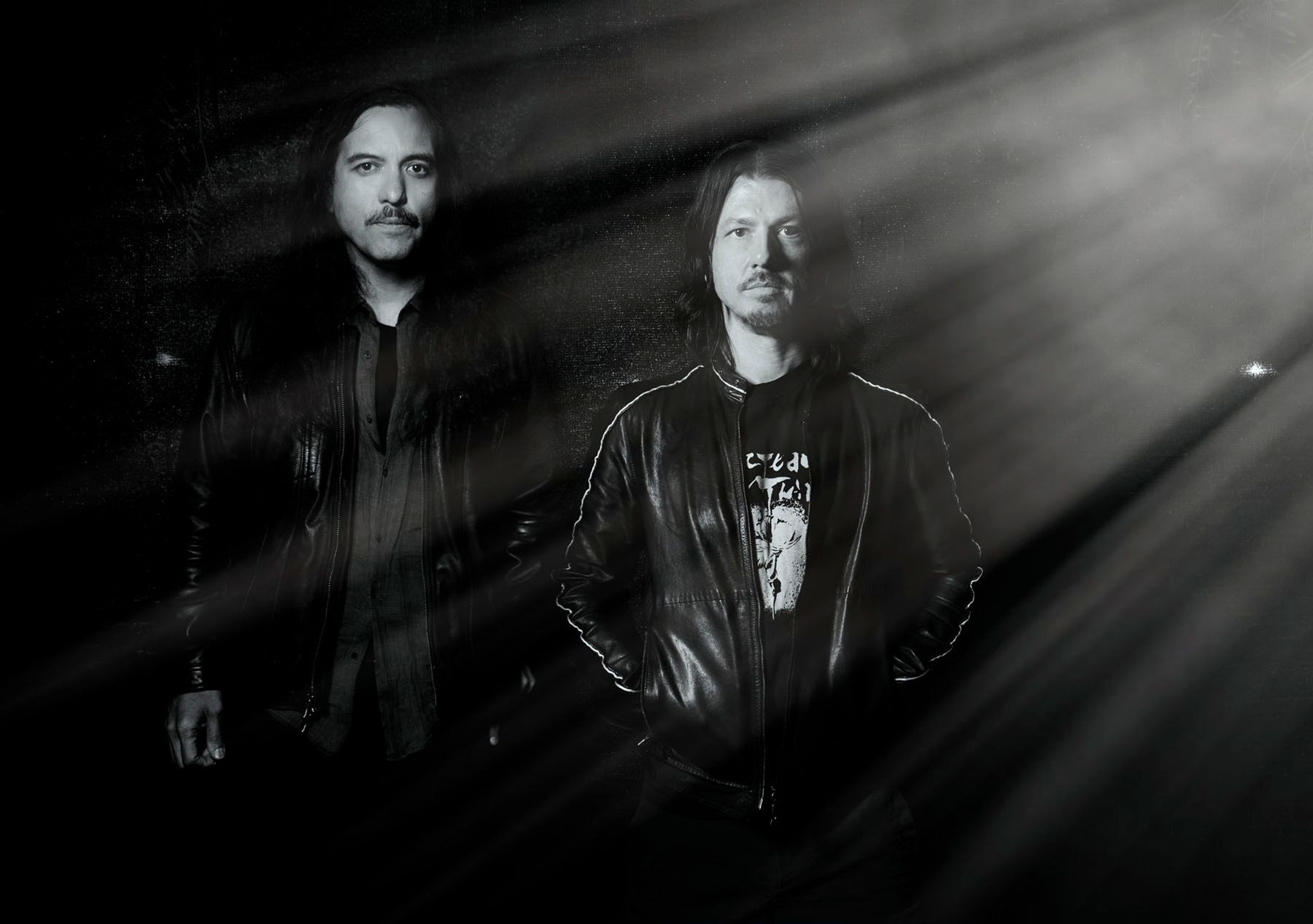 With additional releases planned for the fall, fans of the Secret Machines will be pleased to know that there is still more new music to come. Brandon states, "I'm excited to release this collection of songs as I feel it connects some of the dots between where we were and where we are going".
---
Headline photo: Piper Ferguson (@piperferguson)
Secret Machines Official Website / Facebook / Instagram / Twitter