Moby Grape | Interview | Don Stevenson | "The chemistry was undeniable"
Don Stevenson is an American drummer and a singer and songwriter for Moby Grape, a band which was formed in San Francisco in 1966.
---
The band was known for having all five members contribute to singing and songwriting, which collectively merged elements of different styles. Moby Grape were one of the few groups of which all members were lead vocalists. The group's first incarnation ended in 1969, but they have reformed many times afterwards.
Don Stevenson first obtained local recognition as a member of The Frantics, a band based in Seattle and including fellow Washingtonian Jerry Miller (from Tacoma) on guitar. The band relocated to San Francisco in 1966 and formed the nucleus of what became Moby Grape. With Jerry Miller, Stevenson is the co-writer of three of Moby Grape's best known songs, 'Hey Grandma' and '8:05', both from Moby Grape's self-titled first album (1967) and 'Murder In My Heart for The Judge', from the 'Wow' album (1968).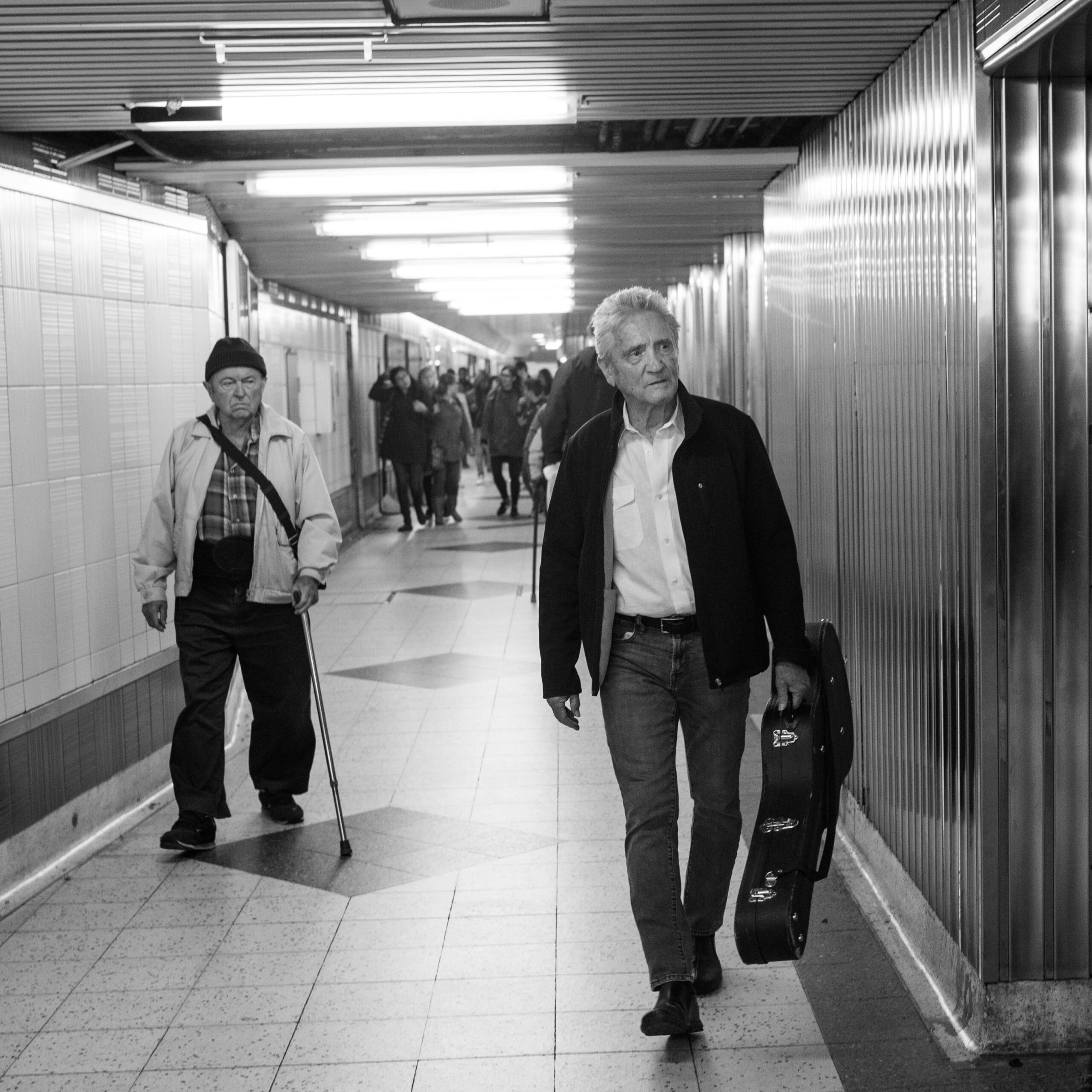 When one thinks of the music scene that flourished during that year, one usually thinks of that the artists were from the Haight Ashbury District, when in fact, most of them, nearly all who became legends, transplanted themselves to The Haight, as it was the new youth and cultural center of the universe. Groups like The Grateful Dead, Steve Miller, Big Brother and The Holding Company, Santana, Canned Heat, and others quickly established themselves and rose to the surface as spokesmen for their generation … but truth be told, for every Jefferson Airplane or Grateful Dead, there were dozens of great bands that made little more than a ripple, like H.P. Lovecraft, Ace Of Cups and the all but forgotten Moby Grape.
The story of Moby Grape is a strange one, one that runs parallel to that of Pink Floyd, and Roky Erickson … filled with love, anger, death, drugs and insanity. Moby Grape was not so much a band that came together out of friendship and the love of music, as they were incorporated, developed and built … but in the case of The Grape, that was not necessarily a bad thing, as they fast became good friends, relentlessly practicing and practicing, playing and playing, and developed the following of a band who would need to be reckoned with. Sadly Columbia, in all of their divine wisdom, put so much hype onto the band from the get go that they were doomed to failure … as hype was considered anti-establishment, needing to be finessed so that the hype was cool rather than a sales pitch. This hype came to a head, and the results can be seen on the cover of their 1967 album, where in true "prisoner of war" fashion, the finger is given right to the camera … a statement that says, "We don't dig what Columbia's done, and this finger is testament to that!" thus reestablishing the fact that the band was cool and not just corporate puppets.
The music of Moby Grape would fit well with the jam bands of today. Though all of the songs are short, they are exceedingly tight, up tempo, exciting, well thought out and reflected the manic energy of the times … being much more in line with what The Band was working out on the east coast. Every member wrote songs, every member could sing, there was tremendous talent within the ranks and they worked hard for every step they took. All the guys were playing melodies and countermelodies, and all that was balanced by rhythms there to for, unheard of. And yes, Moby Grape gained attention and a following on both coasts, as they toured non stop. I saw Moby Grape perform several times, and there was a magic to the shows that was only equaled by Buffalo Springfield, another group of guys for whom the music was everything.
As they say, a candle that burns so brightly burns half as long … and while Moby Grape never achieved the success of the Quicksilver Messenger Service, they certainly should not be forgotten for the perfect music they laid down that summer in 1967.
Question: Hey!!! What's big and purple and swims in the ocean? Answer: "Moby Grape" … yes, that's where the name came from, but these guys were not joking. The Fun Facts: The album art was photographed in front of Junktiques, an antique store on the main drag at 341 Bolinas Road, Fairfax, California. Jenell Kesler
"The chemistry was undeniable"
What was it like growing up?
Don Stevenson: Bebe guns, slingshots, bikes, kick the can, mothers calling the kids to come home because it was getting dark, … pick up baseball, one neighborhood TV at Mell Poters, where kids would go to watch, … the lone ranger in black and white on a 12-inch tv. Unchaperoned, do your homework, change your clothes and go out and play till it was so dark you couldn't see the ball.
What a world for a little kid aged seven till at least ten. Time had no meaning, and life was an adventure. We were allowed to be unprotected. Twelve was the hardest. I wasn't a teenager and I wasn't a little kid, so 13 and John Adams JR. High School was a game changer. By the time I was fourteen I had my first set of drums and couldn't wait to get home and get my hands on that drum set.
When did you begin playing drums?
Ed Kleffner went to Bishop Blanchet and had a best friend Pat M. Fahey. The two of them had worked up a couple of songs. Ed C. Kleffner on the piano and Pat on the guitar. Ed had an actual gig and needed a drummer. He asked me if I knew anyone who played drums. I had a buddy Pete Chackos, who owned a set of red sparkle Slingerlands drums, but for some unexplainable, crazy reason, instead of referring to Pete, I told Eddie that I was a drummer.
I went directly to Pete's house and borrowed his drum set. Being a white kid like most white people at the time, I put the accent on the first and third beat, this faux pas almost ended my musical career before it even started. I managed to bumble my way through a few rehearsals and show up for the gig on Saturday night at St. Benedicts.
Grade school. The three of us played the same five songs for two hours when to our dismay the parish priest rudely unplugged us in the middle of a song, gave a benediction and sent us all home. Obviously he couldn't take it any longer. As I look back, my motivation at the time playing drums was a pretty cool thing to do. I was a bit of a showoff. I really loved sports, however I was a little slow, and a little too small. I played every sport, but just for fun at the Wallingford boys club on the 45th. The spark that became a burning flame was lit, my real love was going to be music.
The band continued to evolve and improve all throughout high-school and into our formative years. The Continental's were seemingly one of hundreds of bands in a musical vortex that sprung up in Seattle in the late 50's and early 60's. There was not a teen dance anywhere in the city that didn't feature a live band. Music was everywhere. We became good because we practiced three or four times a week after school, played gigs almost every weekend, added a bass player (Marius Nordal, who later became a tremendous jazz piano player, composer, and teacher). We added two horns and another guitar, and became funky enough to play Birdland, a black night club on Jackson Street while we were still in high school.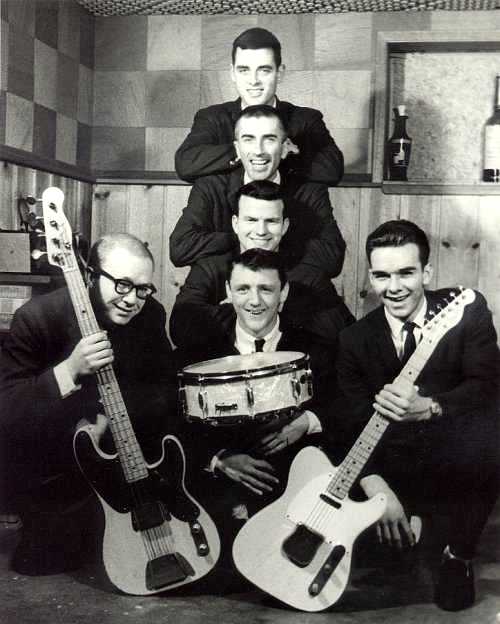 I left the band after five years for a European adventure with my friend Gary Kennedy. His brother Pat played tenor sax in the Continental's. There were many amazing musicians and stories that spawned from this musical period in the Pacific Northwest, it was magic. I will always be grateful for the day Eddie asked me if I knew anyone who played drums. I was crazy enough to say I was a drummer and as it turned out I was telling him the truth.
"I was excited and wanted to get to be a jazz player"
My early musical influences were what I would call collective. Unlike today, popular pop music was the same in New York as it was in California, so while I was digging Buddy Holly in Seattle, kids in Texas were bopping to the same music. My favorites at the time were The Everly Brothers, Elvis Presley, Sam Cooke, Jackie Wilson. I wore out my records of LaVern Baker, loved Little Richard. Jerry Lee Lewis made me understand rock and roll … He was outside the norm. Ray Charles was my favorite. I practiced drums to his records and he made me want to sing. The first drum beat I learned was the intro to 'Keep A-Knockin' by Little Richard, how cool was that! The longer I played of course my musical influences evolved. The Crusaders' with Stix Hooper … We played a lot of Bill Doggett's songs, Jimmie Smith, and Richard "Groove" Holmes. I loved all kinds of music – if it was interesting and played well, but I was excited and wanted to get to be a jazz player. The musicians around Seattle were so inspiring and then on a fateful night my friend Jon Keliehor gave me a big fatty! I put some headsets on and heard The Byrds for the first time. I reacted like Mr. Toad in The Wind in the Willows, when he saw the flying machine. Everything changed.
Can you elaborate on the formation of The Frantics?
After returning home from a great life adventure, bumming around Europe for three or four months with my buddy Gary, we were repatriated on a US military ship out of Germany landing in New York then hitchhiking and riding the rails from New York to Seattle. I picked up where I left off. Seeing as the Continentals' had a new drummer Don Larson, I hooked with Jack Roberts and The Evergreen Drifters for some gigs and a TV show. I played with Johnny Millwood, and then Johnny Walkley. We traveled around from state to state doing one night stands, a lot of Eagles and Elks Clubs. For the next few years I had steady gigs, believe it or not you could play six nights a week from nine till one, play the same gig for months before you had to pack up and head to the next rockin bar. To my good fortune I landed a gig with the very talented Playboys, playing at the Roll In Tavern on Fifth Avenue. Johnny O'Francia on tenor, Don Osias on B3 Hammond organ, L.V. Par on guitar. It was an interracial band, nobody gave it a second thought.
L.V. used to prank me, when I was trying to talk up some lovely girl on our break, and he would make an emergency announcement from the stage. He said, "I just got a call from your wife Don, and she asked me to tell you to pick up some baby food on your way home". I wasn't married.
This was a fantastic time when I received my advanced musical degree. After my gig at the Roll In, I would pack up my drums hop in my Ford International pick up truck, and pick up Mike Mandel who lived in a apartment above Dave's Fifth Avenue, a night club where Dave Lewis, Joe Joe Hanson and Dicky Enfield had a steady gig across the street from the Seattle World's Fair. Mike was blind man who was an incredible B3 Hammond organ player. We would head on down to the Black and Tan where we would meet Lee Parker who sang and played guitar with us. The Black and Tan was on what was known as the Chitlin' Circuit. We would back up wonderful dancers with flaming tassels spinning Big Mama Thornton. I pounded my drums while singing, "You ain't nothin' but a hound dog". We backed up Etta Jones, and she traded sets with Jimmy Smith, backed up John Lee Hooker and Little Willie John … I don't think I saw daylight for six months. Three white boys playing at a black after hours club, we were judged by our ability and that's the way it should be. I think back this was the most incredible time of my life, and there were still some pretty incredible times coming up.
Our gig at the Roll In was coming to an end when something terrible, and wonderful at the same time happened. The drummer for The Frantics, my friend Jon Keliehor got in a terrible car accident and was unable to play drums. The Frantics were already booked on Broadway in San Francisco where The Byrds were blowing people away. Jon was not able to recover in time so Chuck asked me if I would like to join the band. We had three or four weeks to get tight before we left for California. The Frantics had a steady gig at the top Hat Tavern in Tacoma. The band consisted of Bob Hosko on tenor sax, a very funny guy, a showman, and a fine sax player. Chuck Schoning, was the leader, and introduced me to the joy of moving a B3 Hammond organ with two Lesley speakers. Chuck eventually ended up playing with Quicksilver Messenger Service under the name Chuck Steak. And of course there was Jerry Miller. Jerry and I hit it off from the get go and were best friends, and we are still best friends to this day. On day one Jerry was my favorite guitar player. I've always said if John Wayne played guitar he would want to play like Jerry Miller. We recorded a couple songs for Dolton Records, finished off our gig at the Top Hat … packed up leaving our family's and girlfriends behind, and headed for the big time. Playing on Broadway was a huge disappointment, it wasn't anything like we imagined. It was 1965, Carol Dotta had just invented dancing with no top on at the Conder Club, she also was the first woman to inject silicone and was toting a couple of forty-fours. We backed topless dancers for a month or so until we couldn't stand it anymore.
Chuck booked us a really good gig at the Dragón a Go Go in San Francisco. The B3 has foot pedals that are used as a bass and Chuck could play B3 and at the same time play bass with his feet, it was amazing. This was not the sound we wanted; we needed a real bass player that could sing. Then we met Bob Mosley.
Jerry and I heard there was a great band playing in a club by the airport, The Joel Scott Hill Trio with Johny Barbata on drums later to play for The Turtles, featuring a terrific singer Joni Lyman. Joel was amazing, the band was tight, some guy named Bob Mosley was playing bass. He looked like some kind of surfer dude, sang like Otis Redding and played bass with authority. Jerry and I sat down with Bob after the gig. We had decided that if we could get him, Bob would be a perfect fit for The Frantics, so we offered him a job. The gig with Joel was running down, so the money, the timing, and the players couldn't be better.
We had a four week gig at the Santa Barbara Inn before the Dragón a Go Go booking started, so we schlepped the B3 and the Lesley speakers into the van and hit the road. The Inn was pretty cool. It was a restaurant, bar and upscale motel and was pretty well packed out every night. There was a military post nearby so after the dinner hour where we were instructed to play standards and keep the volume down the place rocked. A couple of the soldiers took a real dislike to us, particularly Jerry, because he had long hair and looked like a girl to them. Did I mention the John Wayne thing? Well on a Tuesday night after we played our last song and sang goodnight sweetheart, a fight broke out and we were in it, there was a little to much taunting going on, these military guys crossed the line and fists flew, there was blood, and Jerry knocked his guy on his ass and I healed my own. The club bouncer broke it up and banished the two soldiers from the club, but for the next two weeks we had two bouncers escort us to our rooms. This put a real cramp in our style, oh well that's life.
Bob Hosko got home sick and went back to Seattle so we were a four piece band as we opened a six week engagement back in San Francisco at the Dragon. Bob turned out to be the perfect fit. We were having a good time, the place rocked, and people loved us, however this was the end of the line for The Frantics, but who knew the seeds of Moby Grape had been planted.
"For a little while a love revolution, with unbridled energy confounded the norm and spread like wildfire"
You had disbanded by the end of 1966. Denise Kaufman was subsequently a member of The Ace Of Cups. Miller, Mosely and you went on to form Moby Grape. Can you elaborate on the formation of Moby Grape? What are some of the early memories of how you got together?
After The Frantics broke up Jerry and I moved down to San Mateo along with his wife. With their two little kids, Collene and Denny, and my wife Paula, we lived together and pooled resources. In the back yard was a swimming pool and we took great delight in kid throwing, the only thing that was more fun was Jerry and I getting in our one man boats, proclaiming all out war, trying to send the other to Davy Jones's locker.
We formed The Swamp Gas. Denise Kaufman joined us and a 12-string player whose name escapes me. Denise was a beauty. She played bass, sang and was a free spirit. We were on different wavelengths so after playing some club dates, she found clubs depressing. We were blue collar musicians and felt right at home, the inevitable happened. Needless to say, The Swamp Gas didn't last very long. Denise went on to be a founding member in what may have been the first all girl rock band The Ace of Cups.
Around the same time we got a call from Bob inviting us up to San Francisco to audition for a new band that the manager of the Jefferson Airplane was forming around one of the former members of the Airplane. When we got to the studio there was our friend Bob Mosley along with Peter Lewis who Bob had also played with, and Skip Spence, the previous drummer with the Jefferson Airplane, who was now playing guitar. Matthew Katz introduced us and then by way of music we introduced each other.
We played rock covers like Little Richard, Jerry Lee Lewis, Chuck Berry, and anything else we felt like. I totally forgot it was an audition. It was so much fun. The chemistry was undeniable, three guitars blending together having three totally different styles of play, while Bob and I locked in holding it all together. Jerry and I played it cool, not wanting to seem overwhelmed with joy. We calmly said thanks, that was fun, jumped in the Oldsmobile and started high five and yelled, "Did you hear that? That was amazing". All the way home we could not stop talking about how much fun that was and how good it sounded, it was magic.
Needless to say we got the call and a couple weeks later we moved to Mill Valley so we would be close to Sausalito where an old ferry boat had been converted into a restaurant and after hours club. This was to be the showcase for some very talented people who at this time were all unknown. We were joined onboard by Lee Michaels, Janis Joplin with Big Brother and the Holding Company, and Buffalo Springfield.
We were all practicing honing our craft and when ready would showcase our talent after hours at the Ark.
The heart of the music scene was in San Francisco, Fillmore East and the Avalon were going great guns. The district was taken over by young people who were arriving from all over the world. For a little while a love revolution, with unbridled energy confounded the norm and spread like wildfire. Soon what was going on in Sausalito would have its time in the sun.
You co-write three of Moby Grape's best known songs, 'Hey Grandma' and '8:05', both from Moby Grape's self-titled first album (1967) and 'Murder In My Heart for The Judge', from the 'Wow' album (1968). What was the dynamic between you two when it came to songwriting?
Jerry and I had our own thing going on. We were writing together starting in Tacoma, and continued to eat, sleep and drink music. I loved writing with Jerry. He would play guitar and sing like Caruso. I'd add a lyric singing a harmony, next thing you know we were sounding like The Everly Brothers or Sons of the Pioneers. Jerry makes a chord change, I'd add a beat, take a hit and laugh a lot. It was easy. I have never been interested in writing with anyone else.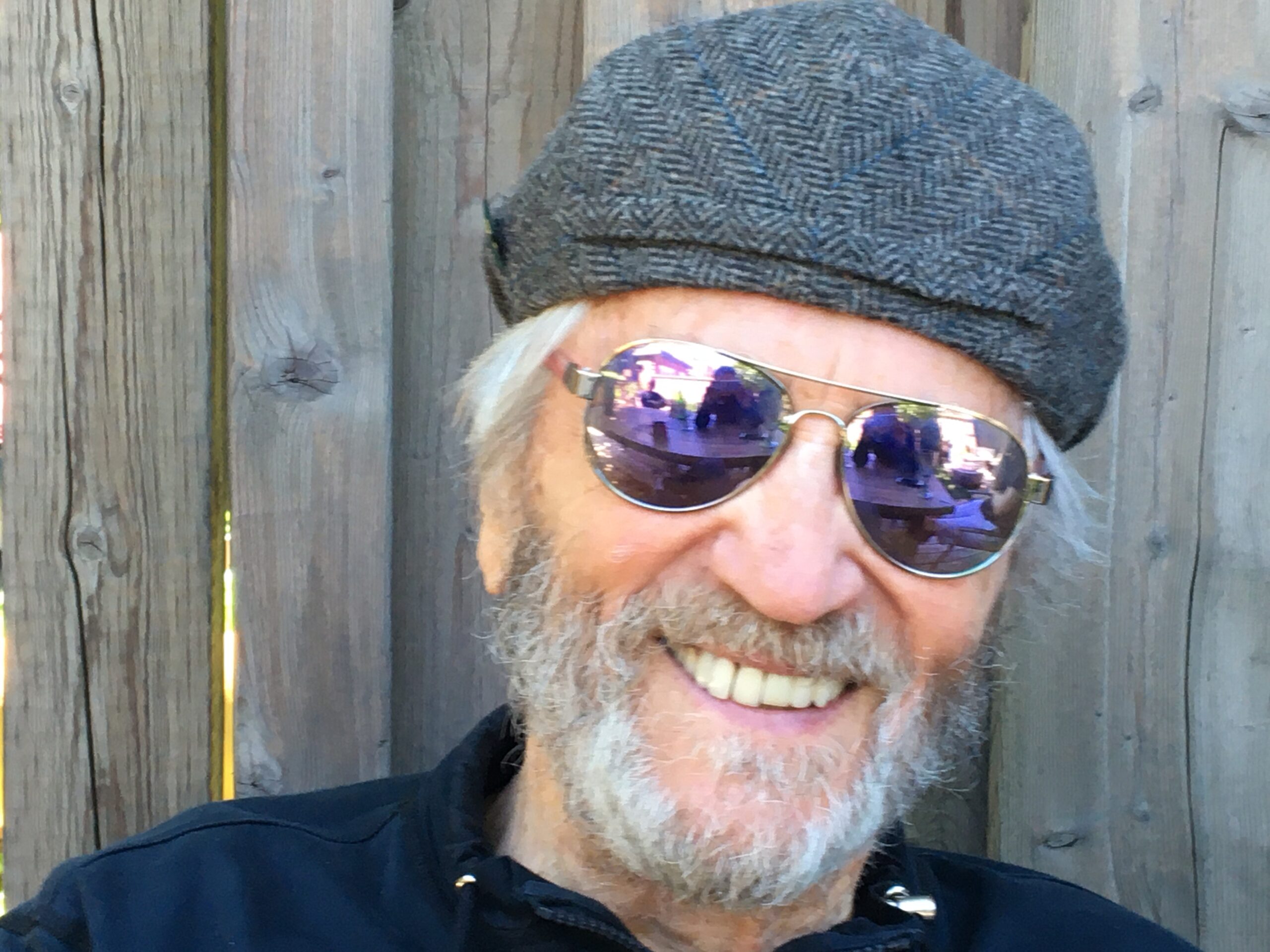 What are some of the strongest memories from working on your debut self-titled album?
Acoustic guitars and me slapping time on my knees. Vocal rehearsals took place in Marin County at Skippy's house. Pat and his wife were a great hostess. His wife was a lovely lady bringing us treats during our breaks. His two little kids were well behaved but totally into our front room rehearsals. It worked because all of us were so new together that we were trying to impress the hell out of each other. We were all excited and one at a time would bring an original song to the group. The creative energy was electric, vocal parts were spontaneously added, guitar licks popped up out of nowhere and then we would head back to the ark where we would work out what we just learned at full volume.
Klemen Breznikar
---
You can purchase his albums directly from donstevenson1000@gmail.com
Don Stevenson Facebook