'Ditch the Rosaries' by Mike Derrick | New Album, 'For The Sake Of It'
Exclusive track premiere of 'Ditch The Rosaries' by Mike Derrick.
---
Pop-rock singer-songwriter Mike Derrick had been in bands throughout his life, gigging in pubs and small venues in the UK — where he was born — and in and around the Bay Area — where he now resides. Despite being a lifelong musician, interestingly enough, Mike never considered himself a songwriter until he addressed his pandemic drinking. He discovered when he stopped pouring the booze, songs miraculously began to flow.
"The catalyst for my songwriting has been calling it quits with drinking", he affirms. "Suddenly, I had lots of time on my hands, and I naturally caught the music bug after many years dormant". He continues: "I didn't have the confidence before, and I don't think I really had anything to say. But since I wrote my first song, there's been a flood, and I haven't looked back. I can't get enough of music these days"!
True to his words, Mike has emerged a prolific artist who released his debut, 'My Old Friends', in October 2021, and, just over a year later, is now putting out his sophomore album, 'For The Sake Of It', to be preceded by the single 'Ditch the Rosaries'. On his albums, Mike is the sole songwriter, producer, recording engineer, and he plays all the instruments except drums and percussion. His music is produced at Mike's home studio, much to the frustration of his teenage daughters.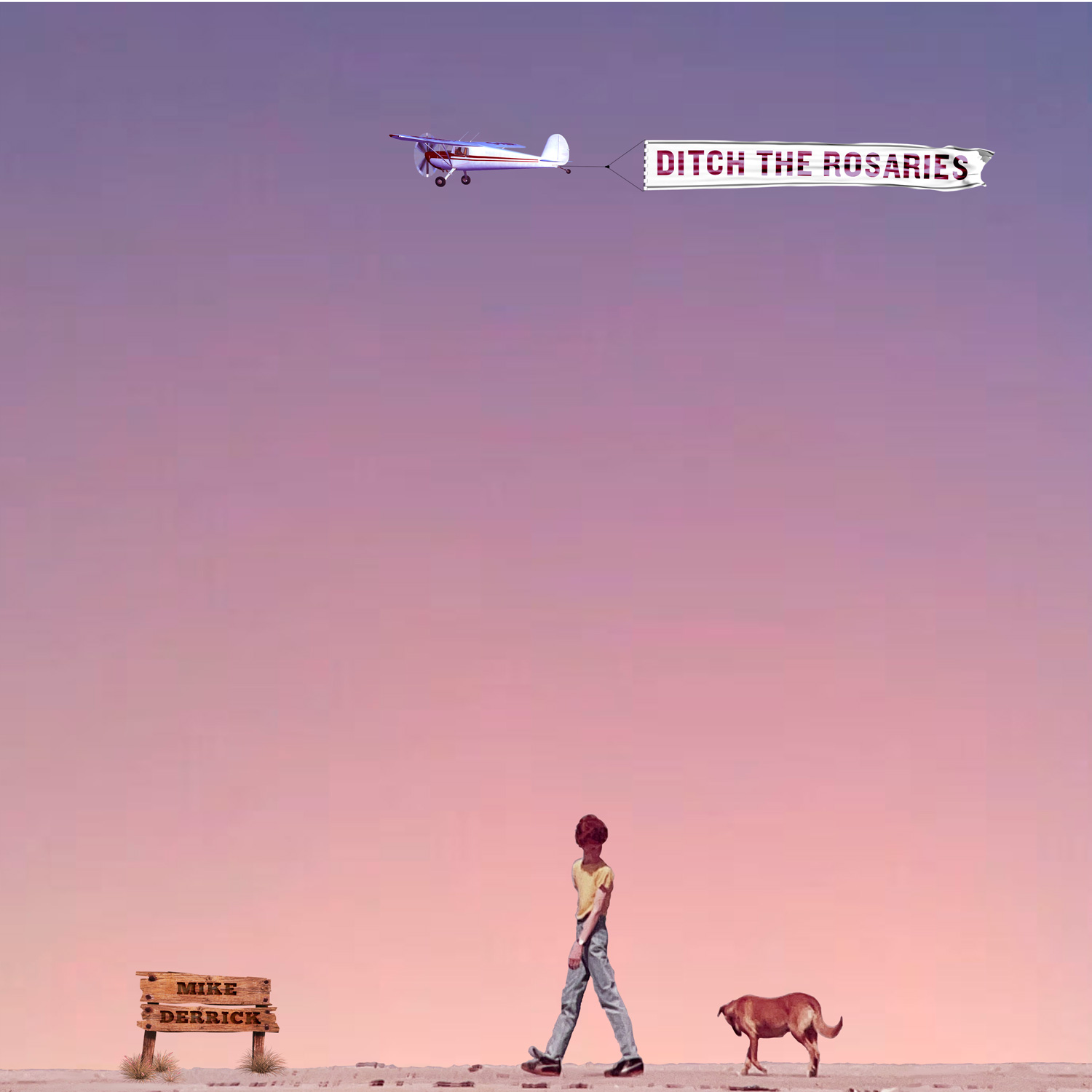 Mike's sensibility lives in that sweet spot between folk and classic rock, his sound harkens back to the harmony-lavished songs of Crosby, Stills, Nash, and Young, and the intimately elegant recordings of classic Nick Drake. Yet, Mike also exhibits a song-centric rock side that recalls the catchy but sophisticated pop-rock of Queen and Crowded House.
'Ditch The Rosaries' is a potent dose of haunting pop-rock with glistening harmony guitar melodies, minor-but-catchy chord sequences, and layered melodic motifs. The song details a story about Mike's father's funeral where a bunch of Mike's friends—who didn't know his dad—surprised him by making the trip to "Old" Jersey, Mike's old stomping ground and where the ceremonies were taking place. "It was lovely", Mike remembers. "It made me realize that the most important component of painful moments in life isn't the faith and the religious traditions, it's following your heart and showing up for loved ones".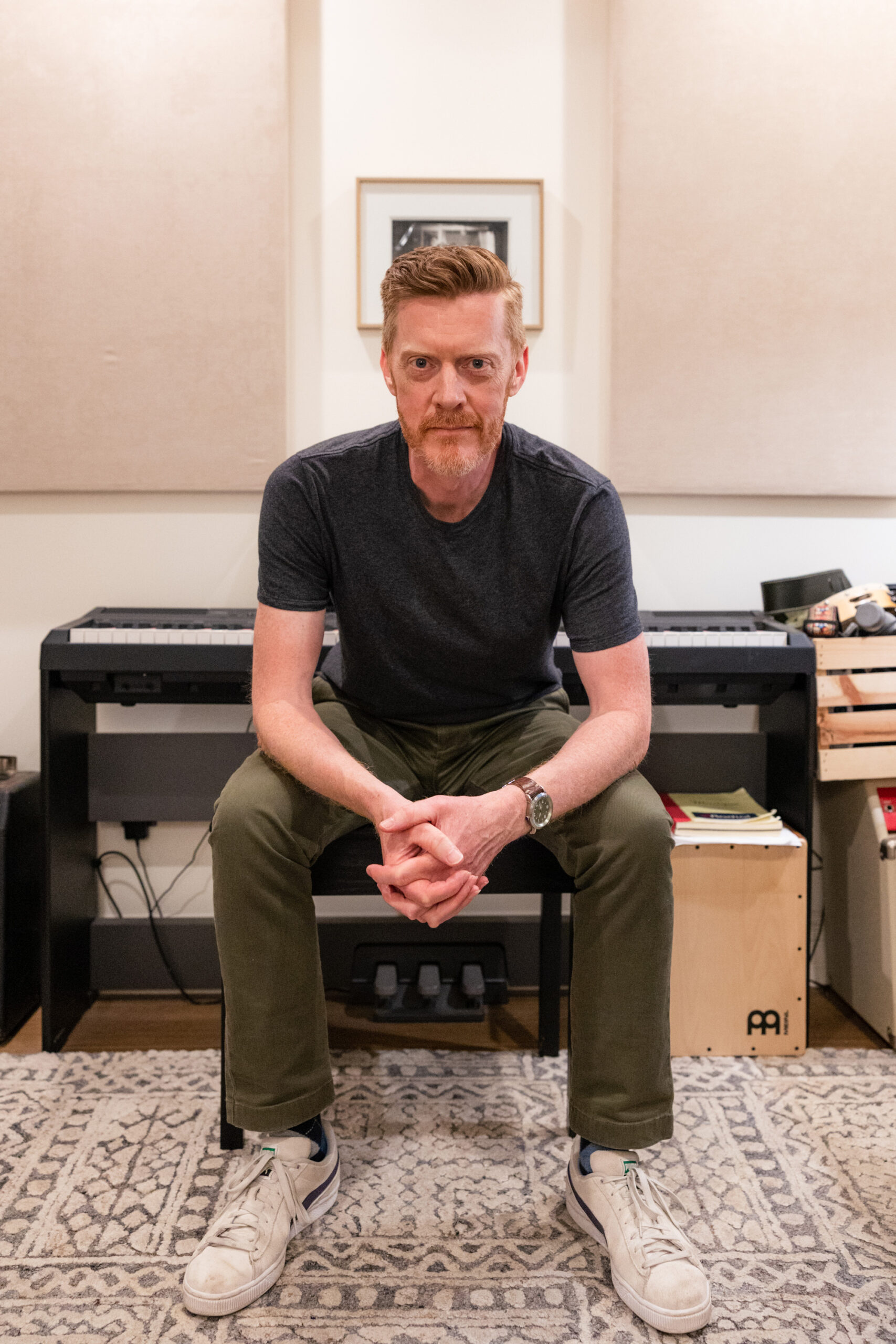 Mike's words here are viscerally thought-provoking. One memorable passage is: Always take the chance / You have to keep in touch, no excuse accepted / And throw away the crutch / Empty promises…. / What the hell do you think will happen to your sanity / It may take you to the brink.
"I spent most of my adult life not really paying too much attention to painful moments of loss experienced by my friends. For the most part, I didn't actually know their dads/mums etc. so didn't really try going beyond generic words of comfort. It wasn't until my own father died a few years ago did I realize my level of ignorance after a few of my mates turned up (at considerable cost and effort) to the funeral. They didn't know my dad. They turned up for me and it meant so much. 'Ditch the Rosaries' isn't an anti-religious song. It merely underscores the importance of showing up for loved ones, despite perceived obstacles, physical or mental. We will always be able to justify such non-action but is self-forgiveness that easy? Make a little bit of effort and avoid regret. Life's too short".
---
Headline photo: RobbieGomez
Mike Derrick Facebook