Conrad Praetzel | Interview | New Album, 'Adventures Into Somethingness'
Conrad Praetzel's 'Adventures Into Somethingness' is the first album of new music released under his name in twenty-four years. It's out June 24th, 2022 via Paleo Music.
---
Gone are the traditional roots music instrumentations he has frequently employed in the past. This is explorative ambient music that continuously evolves in form utilizing deft sound design techniques along with tension and release to mesmerize and engage the listener. Sampled sound sources, often of electric guitar processed through effect pedals, are further reshaped, reprocessed and mangled into something entirely new to produce pulsating drones filled with sonic artifacts and ethereal landscapes.
Conrad Praetzel is a multi-instrumentalist/ composer/ sound designer based in Northern California. He has self-published and promoted his recordings released on Paleo Music for over thirty years. His last five albums were released under the moniker Clothesline Revival.
The entire Paleo Music catalog of Conrad Praetzel and Clothesline Revival albums will be made available on Bandcamp concurrent with the release of 'Adventures Into Somethingness'.
"Exploring the use of sounds"
After releasing music for the past twenty years under the moniker Clothesline Revival, Adventures 'Into Somethingness' will be your first album of new music released under your own name since 1998. Would you like to discuss the making of the album?
Conrad Praetzel: For years most of my recordings have explored ways to combine traditional roots music with modern sound design techniques in order to create something new. With 'Adventures Into Somethingness' I wanted to avoid using instruments, in a traditional sense, and just focus on exploring the use of sounds. I was interested in creating compositions stripped of any roots music instrumentation and to just keep the ambient and electronic elements that I've always worked with. My first album released in 1988 was almost entirely ambient/electronica. So in a way this was going back full circle to a similar approach with the benefit of knowing what I've learned since then.
I took a very open approach to creating the tracks and worked at an emotional gut level. Important criteria for me was to find something that moved me and held my interest. I wanted the tracks to have simple organic structures that were continuously evolving and were in motion to somewhere else. If there is rhythm, it's not static. Everything should be in flux, including the size of the space the sounds occupy and the integrity of the sounds themselves. It was important that the album felt like a whole piece and not a collection of tracks. I wanted to create a musical adventure and keep the listener engaged in the experience. The album is full of details and I would highly recommend listening to it loud to fully appreciate them.
The album is set to release June 26th. How long did you work on it?
Most of the recordings happened while I was hunkered down, like most of the planet, during the peak of the pandemic in 2020 and 2021. I worked on dozens of tracks during that time period and selected eight of my favorites and I thought it worked as an album.
"Music is a living thing"
You're a former archaeologist, obsessed with music's past and its relationship to cultural identity. You are especially keen to reinvent ethnic and traditional music by casting it in bold new settings. Would you like to elaborate on the subject and concept behind your music making?
I've always been interested in finding out "who influenced who" and to try to follow the musical roots for a particular style to the earliest recorded source. As you go back closer to the source you may find that something was lost along the way or that something was added at some point that gave the music new life or direction. There's a field recording story that Neil Morris tells that I sampled for the Clothesline Revival track 'Music Has No End'. He says that "music grew like the grapevine that is never pruned, that each year that it put on a little bit more". I love that sentiment, that music is a living thing, and when I make music I'm trying to somehow add to the newest growth.
How come you decided to move another direction with this new album?
I was very happy with the last Clothesline Revival album, 'Holy Cow', but after twenty years it felt time for a change. I was coming up with new ideas that didn't fit into the Clothesline Revival world at all that I wanted to pursue.
Would you like to discuss some of the equipment and techniques you were using while working on the new album?
Most of the sounds come from sample based soft synths. The majority of the samples are from electric guitar but it is so heavily processed that even I can't remember which samples came from guitar. I moved my guitar pedals from the floor to my desktop so I could have easier control of them while recording. Some of the samples I used were minutes long and are actually the audio of new sketches I was working on. Normally I would finish the sketch in Pro Tools but instead I decided to use the sketch as a sample in the soft synth UVI Falcon, and then "re-perform" it from a midi keyboard. From the keyboard I had the flexibility to control the pitch and alter the playback speed of the sample. I used a synth plugin called "Metaphysical Fabrications" on most of the tracks either as a sound source or as an effect processor. It's an odd beast that's been around for years that is typically used in a random and experimental way for sound design but is very difficult to control in a predictable way. After months of exploring "Metaphysical Fabrications" I felt I had tamed it to where I could use it as an instrument. It's featured on the title track and 'Blue Poppies'.
How do you typically approach music making?
Just show up and without any expectations. You don't need any understanding of music to really connect with it, it just happens. I like to keep a very open mind, that anything goes, and I'm constantly looking for different recording techniques and ways for creating new sounds in the studio. When you do everything by yourself, like I do, there can be the problem of losing direction or getting tired of a track. I make a point of not working on a song for more than a day at a time and often won't revisit it for weeks. If a track feels like it's taking a lot of effort to complete I often drop it as it could be just as difficult for someone to listen to. Most of the good stuff often happens really fast so you need to be prepared to capture it when it does. It's always a journey and the challenge is to stay connected, along the way, with what inspired you at the beginning.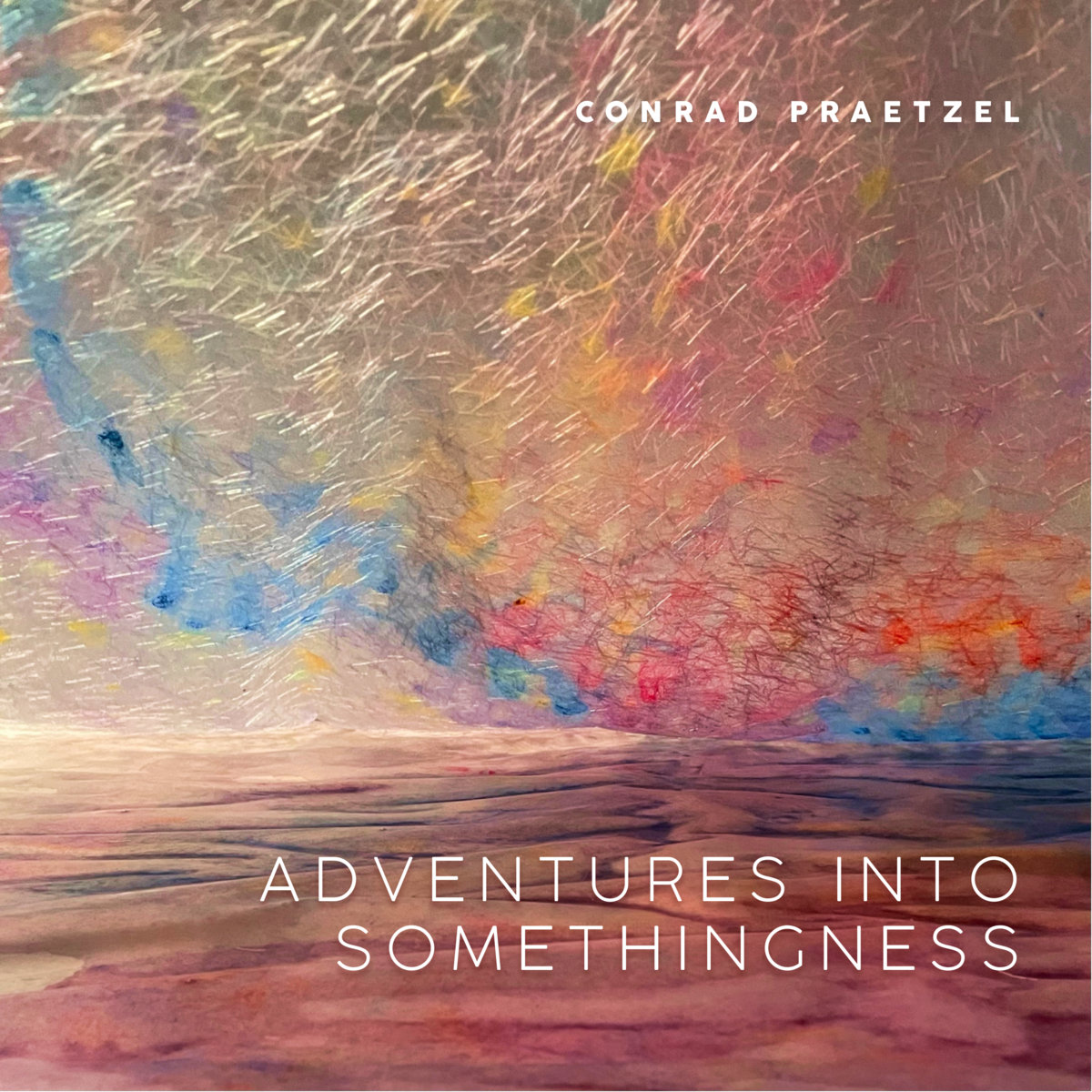 In the past 30 years you have self-published recordings released on Paleo Music. Your last five albums were released under the moniker Clothesline Revival. Would you like to speak about those albums? A few sentences about the creation of each would be much appreciated.
The first Clothesline Revival album, 'Of My Native Land', was released in 2002. This album was a shift from what I had been recording as Conrad Praetzel which I was calling "ambient world beat". It was a realization that I could move away from the world's roots music influences and work with Americana roots music elements instead. That is music that I'm more familiar with and had been playing for years. The initial seed for changing my identity to Clothesline Revival was when I experimented with adding some simple beat loops and atmospheres behind an acapella vocal field recording of Leadbelly singing "Cow, Cow Yicky, Yicky, Yea". Though it was just a rough idea for the track I felt very inspired with what I heard. It was a big "wow, this can work" moment for me. That led me to searching for other archival field recordings and local vocalists that were singing Americana roots songs I could work with.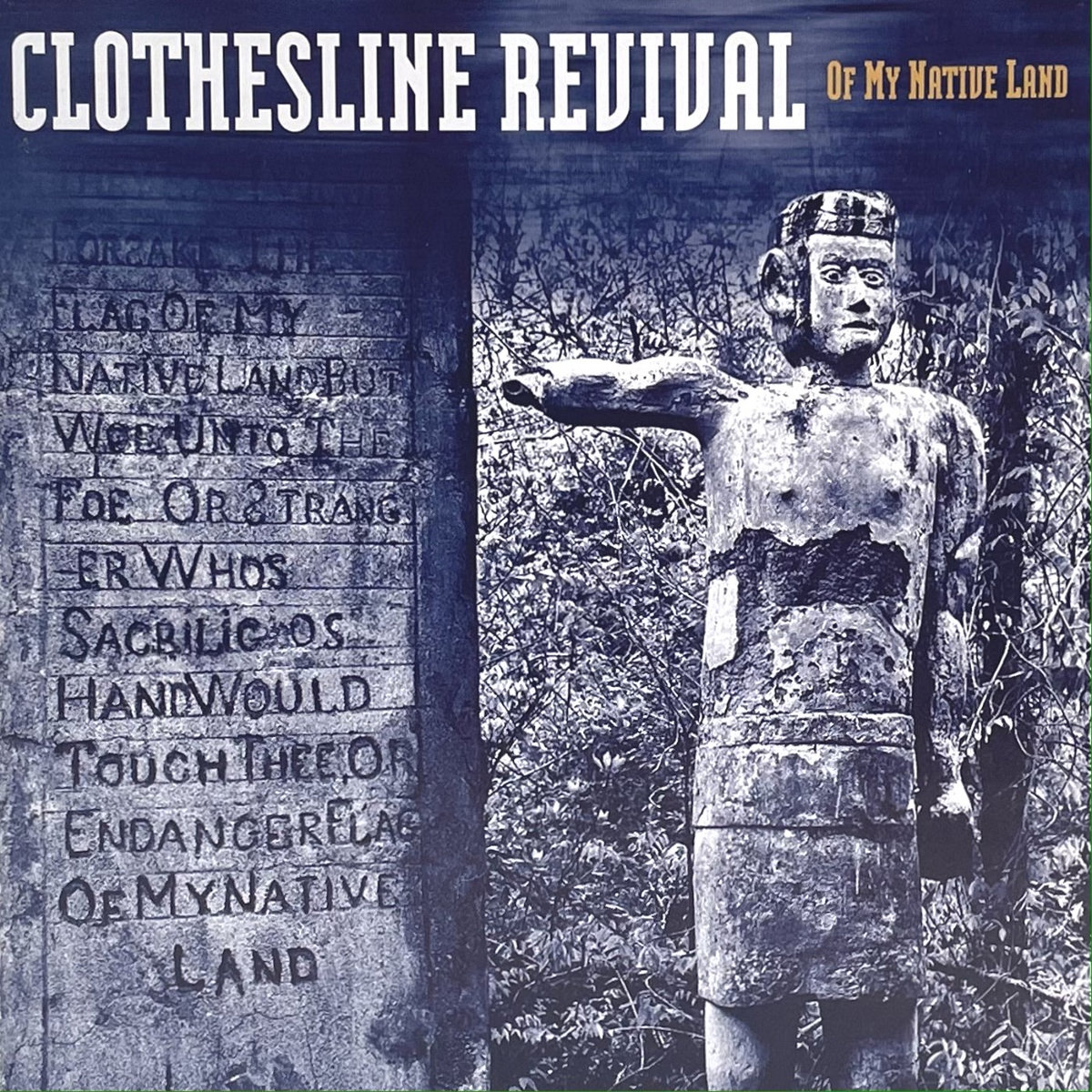 On the second Clothesline Revival album, 'Long Gone', I worked entirely with archival acapella vocal field recordings. Most of these were recorded by John Lomax and his son Alan Lomax during the 30s, 40s and 50s. These consist of blues tunes, spirituals, skipping rhymes and work songs. I spent days listening to hundreds of field recordings to find the material I eventually used. It was very important that, though I'm adding modern elements to these old recordings, I find some way to support the emotion in the voice and lyrics and have it somehow all feel "real".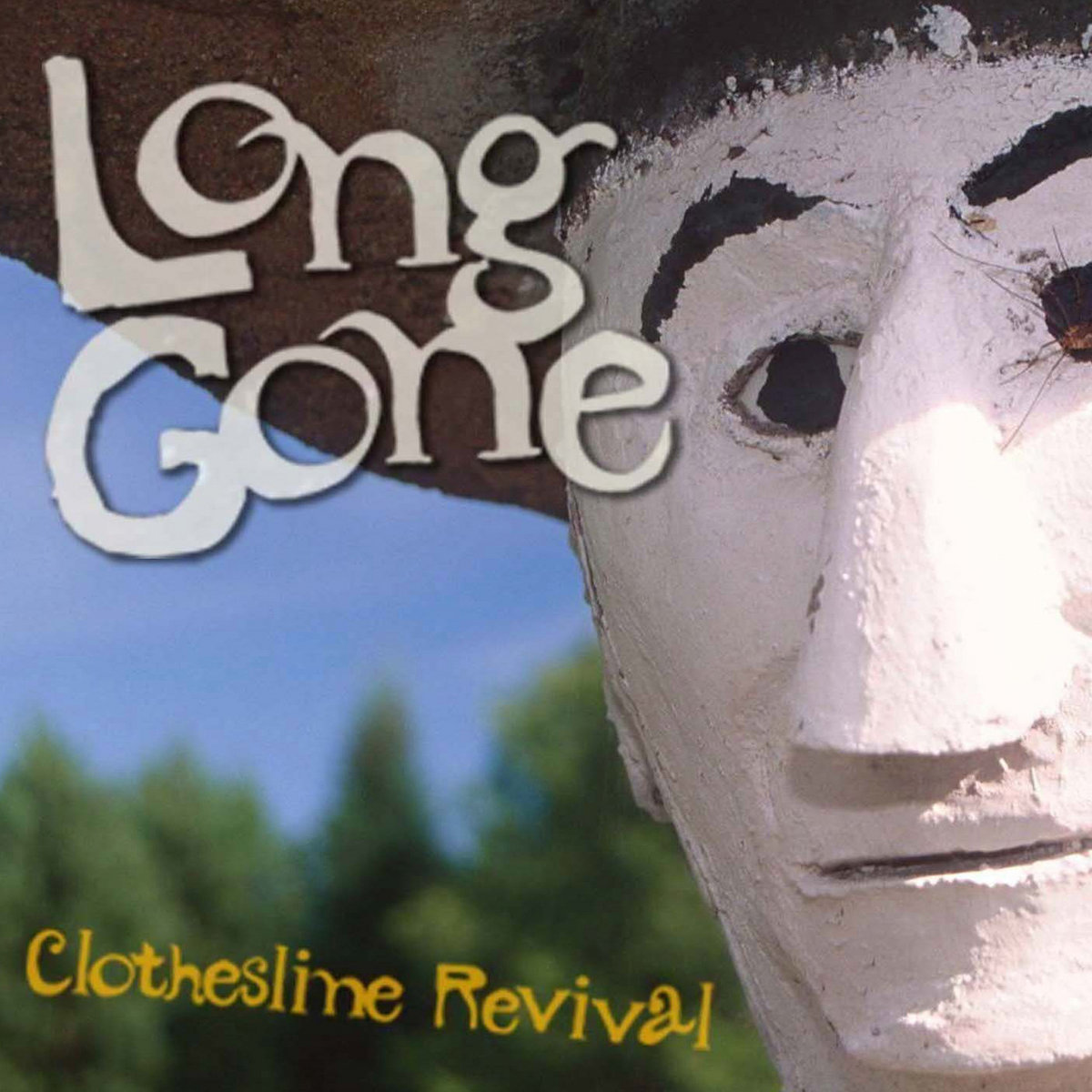 I should mention that my long time musical partner Robert Powell played a major role in the first three Clothesline Revival albums and contributed to most of the tracks. He plays acoustic and electric guitars, pedal steel and lap steel and is a master of all of them. He has unique style of creating ambient soundscapes, especially when using a slide or e-bow, that added a lot to the mood of these recordings
It felt good to be recording original compositions again on the third Clothesline Revival album, 'They Came From Somewhere'. Except for one track, all the songs are original instrumentals. The legendary harmonica player, Charlie Musselwhite, plays on two of the tracks, 'Orange Clown Train' and 'Washed Away Blues'. Most of the songs were written on guitar and I would find ways to add the ambient, electronica and beat loops elements.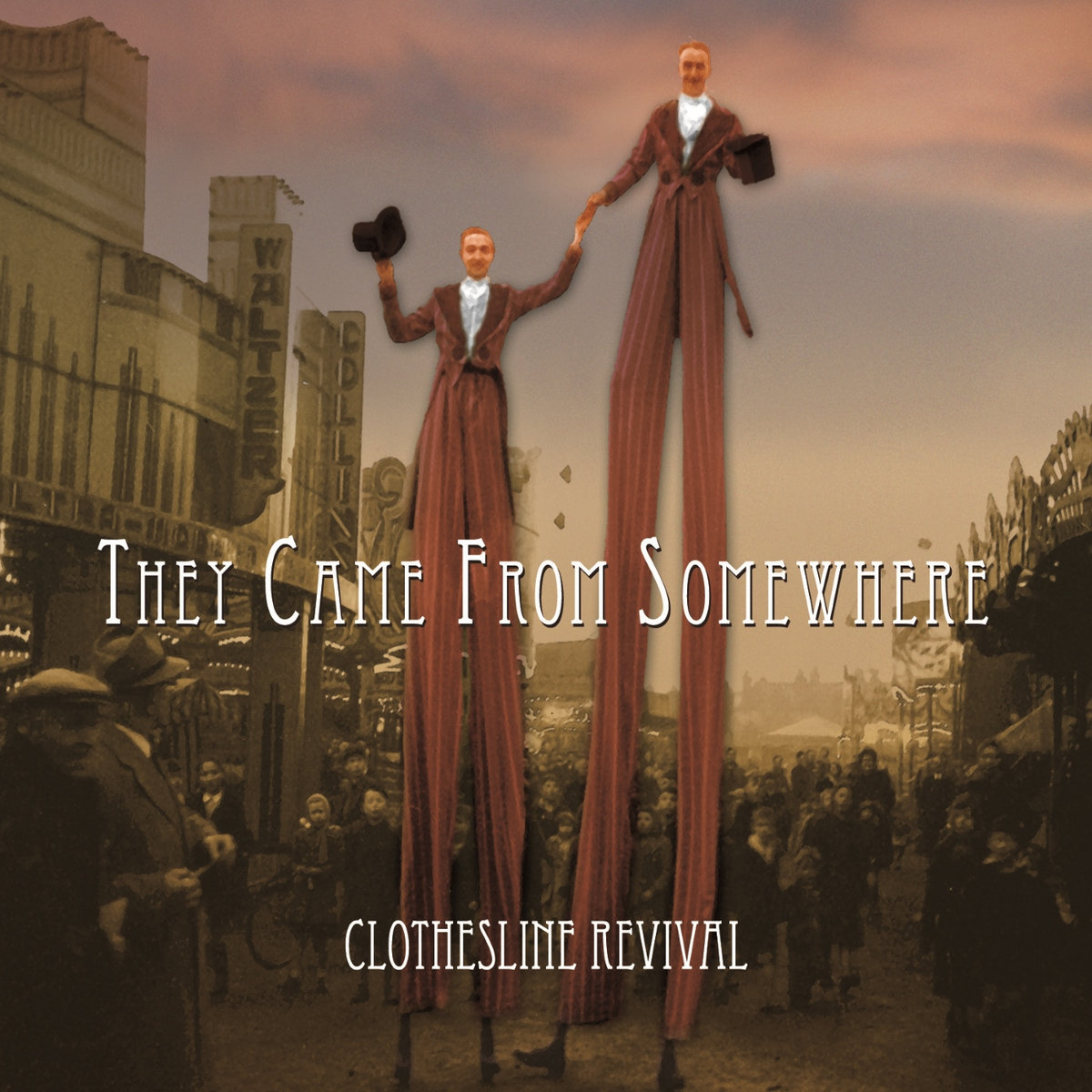 'The Greatest Show on Mars' was the fourth Clothesline Revival album and is half original instrumentals and half based around archival field recordings. I played all the instruments except for the harmonica on "Steal Away" which is part of the field recording.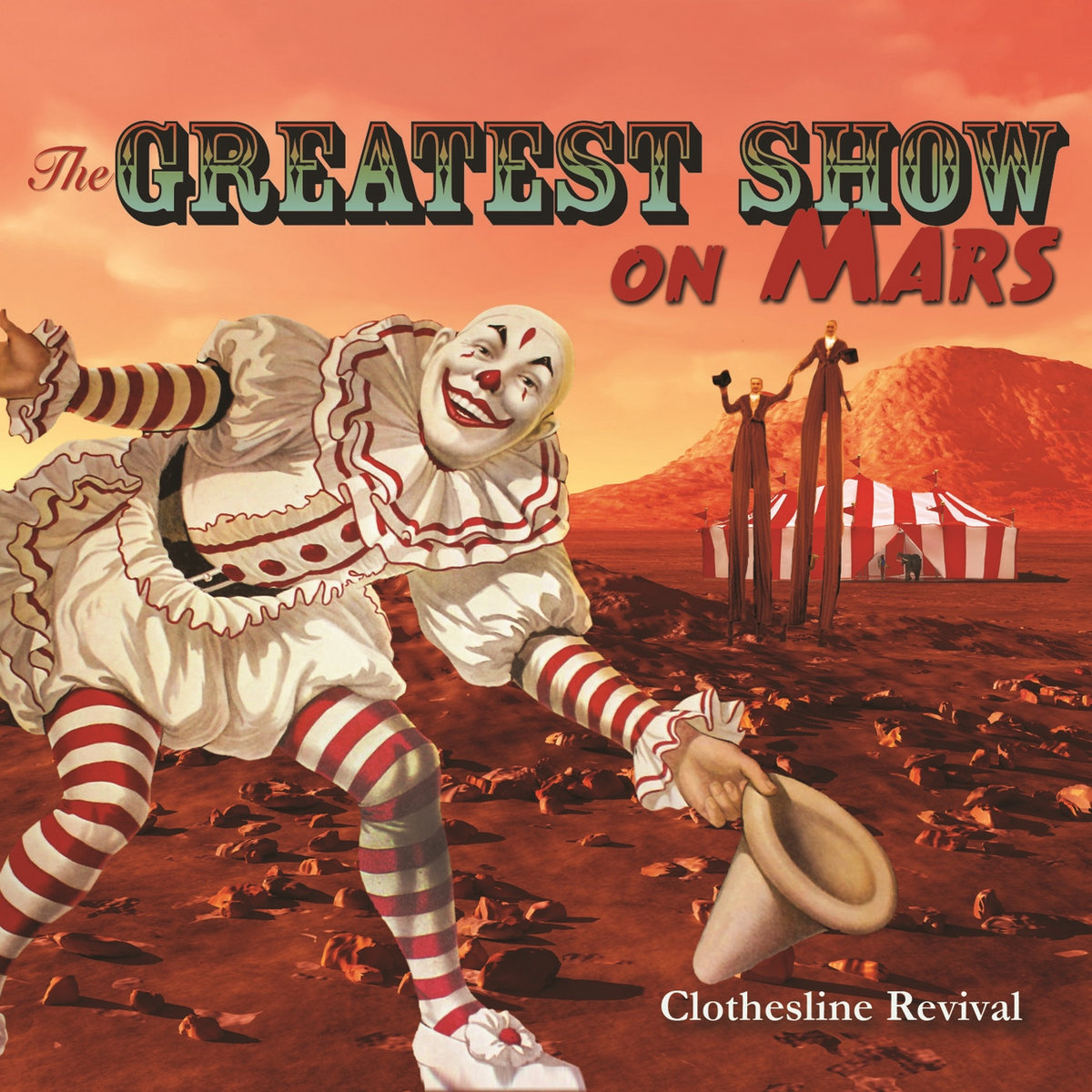 'Holy Cow' was released in 2018 and was the last Clothesline Revival album released. It's entirely original instrumentals and I played all the instruments. Around this time a friend of mine gave me his old iPad and encouraged me to try using it in the studio. I was surprised to find some very unique and creative apps for sound design and a number of sounds here come from the iPad. Particularly useful was an app called Sector, a sample slice sequencer, that is great for randomizing loops to keep them interesting. The roots instrumentation elements are still featured here but not on every track, some were stripped down to just the ambient electronica elements, a direction I continued to pursue to a greater degree with the new album.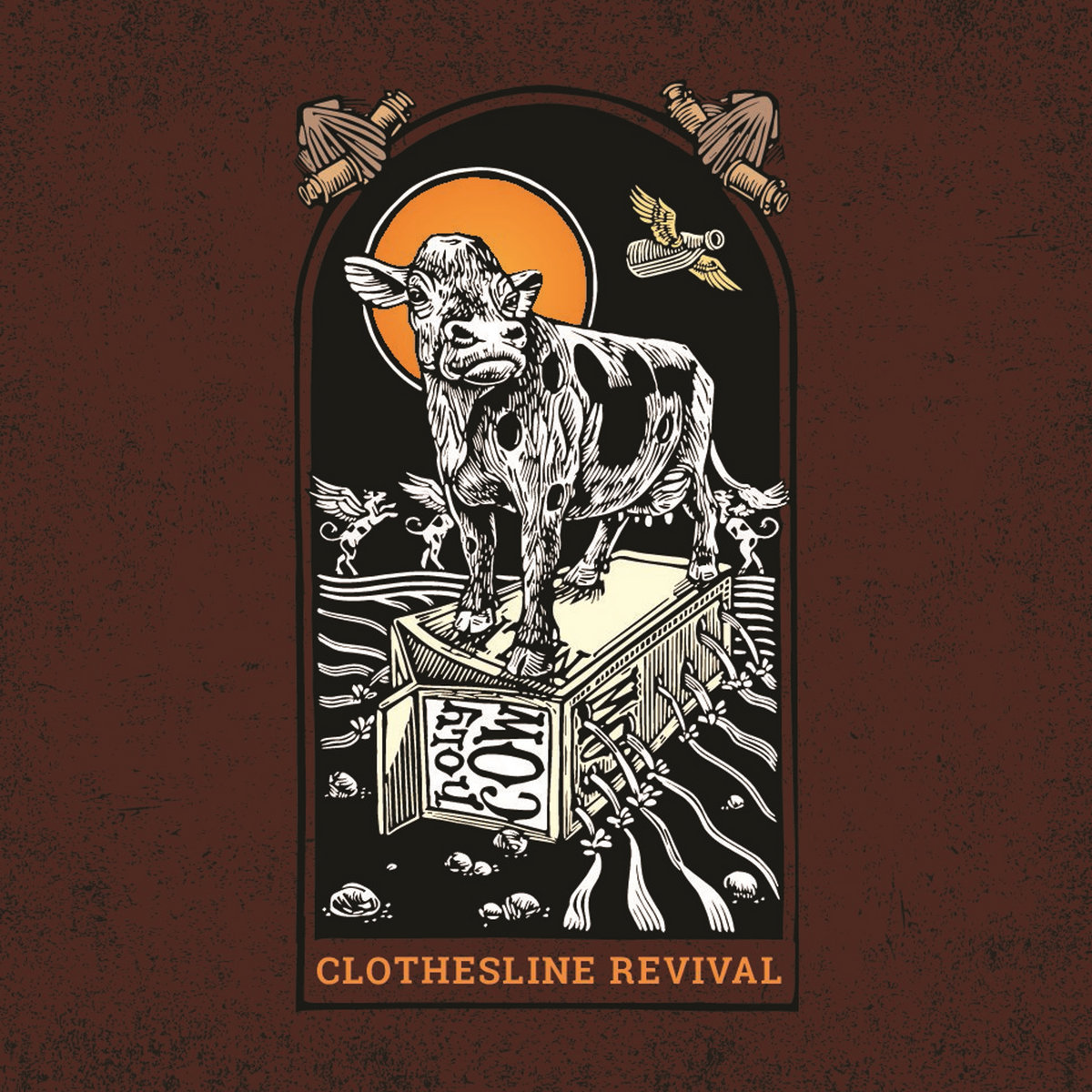 As a multi-instrumentalist, which instrument are you the most comfortable with?
If I'm just sitting around and playing for the pure pleasure of it, it would have to be guitar. I guess I should be comfortable as I've been playing guitar now for almost 60 years! But in the studio it would be synths which I've also played for a long time. With synths I have a greater flexibility in sound design and I'm more likely to find something inspiring and unique. I played very little guitar in the studio until the Clothesline Revival albums as my approach on guitar tends to be roots music based and it wasn't a good fit until then.
Would you like to comment on your playing technique? Give us some insights on developing your technique.
I'm entirely self taught. I have a basic understanding of music theory but tend not to dig into that too deeply. I like to keep the music making part a mystery and to play by feel. Neil Young's manager once told him something like "when you think you stink". That's definitely true for my playing. As far as playing techniques I've been playing finger picking style guitar since I discovered John Fahey back in the 60s. That's mostly on acoustic. With electric guitar I usually like to set up some pedals and iPad effects and let the effects help set a direction for what I'll play.
Let's end this interview with some of your favourite albums. Have you found something new lately you would like to recommend to our readers?
When I was close to being finished with 'Adventures Into Somethingness' I thought it would be interesting to find other artists that might be doing something similar. I haven't really followed much of what is going on in ambient/electronica for over twenty years and wanted to catch up. Also hopefully to get some ideas for how and where to promote what I'm doing now. Through that research I discovered Kranky Records in Chicago. They've been around since the 90s and I like a number of the releases they've put out. One I'd recommend is Tim Hecker's 'Harmony in Ultraviolet'. My favorite ambient/electronica album of all time is Terry Riley's 'Rainbow in Curved Air' which sounds as magical now as it did in 1969.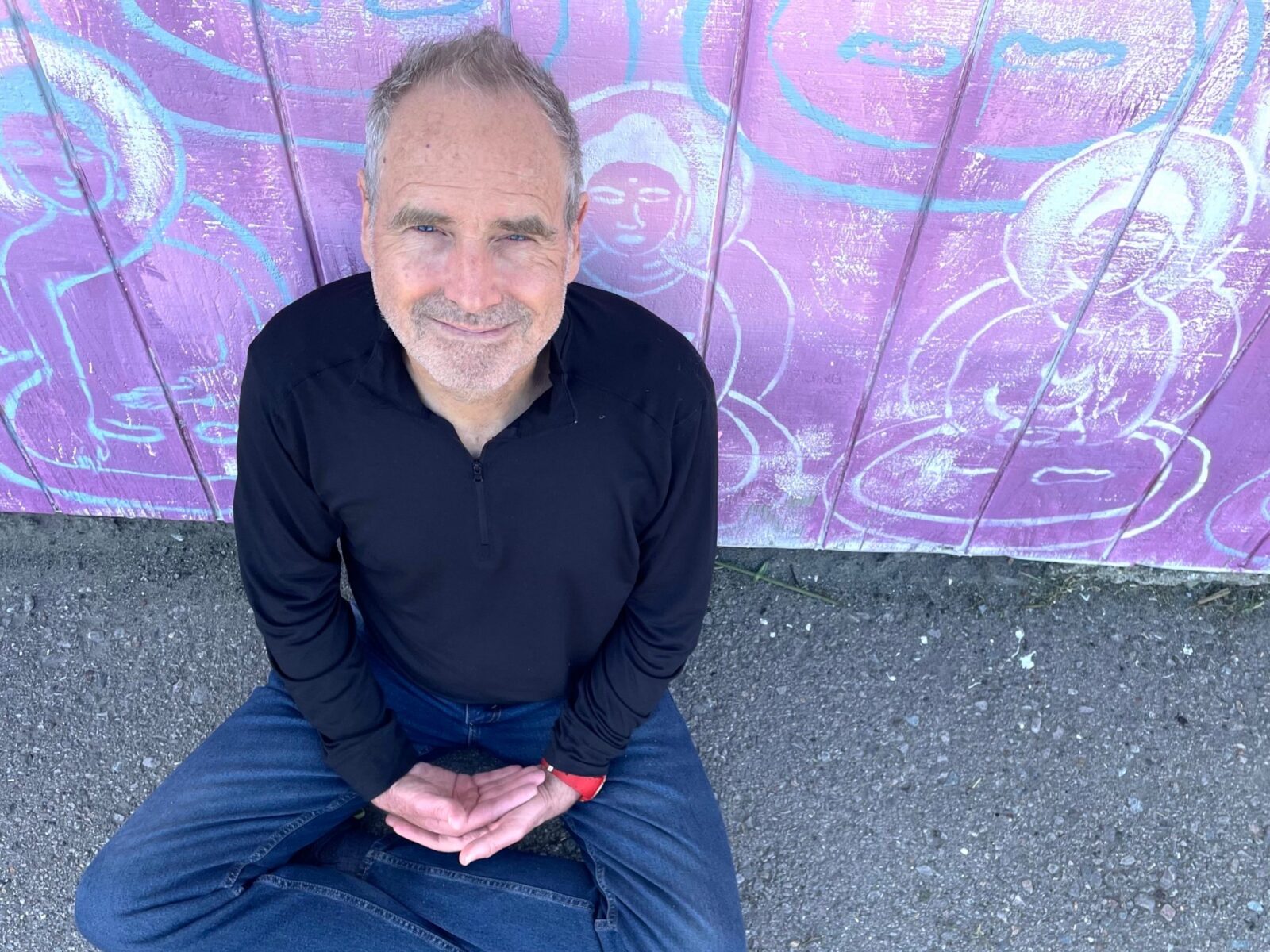 Thank you for taking your time. Last word is yours.
Thanks for the opportunity to share some words and music with It's Psychedelic Baby! Music Magazine.
Klemen Breznikar
---
Conrad Praetzel Official Website / Facebook / Instagram / Bandcamp / YouTube