'Long Time Ago' by Tafoya | New EP, 'Freedom'
Exclusive video premiere of 'Long Time Ago' by Tafoya, taken from their upcoming EP, 'Freedom', out June 17th.
---
Chicago based rock and roll band Tafoya announced their debut EP 'Freedom' (out June 17th) and shared their second single off the project 'Long Time Ago', out May 25th. Already a big name in Chicago and having performed all over the Midwest, the EP marks the group's first official release since forming in 2021.
'Long Time Ago', a song that Mike Tafoya calls a sort of "autobiography", starts off with a "snake-charmer" intro that quickly unfolds into the sort of vivacious and driving classic rock sound that Mike Tafoya has been delivering for decades. From the intelligently crafted guitar melodies and chord progressions to the deep and illustrative lyrics, TAFOYA are serving a powerful message behind a rich wall of rock and roll sound.
Tafoya is the explosive new power trio fronted by legendary Chicago guitarist Mike Tafoya (formerly of TheBoyzz, TheB'zz, Raw Dogs, Tafoya's Lost Boyzz). Mike is a true rock and roll veteran, and is considered one of the Midwest's most accomplished musicians, guitarists, songwriters, and performers. In the mid 70's Mike joined with some neighborhood buddies in St. Charles, Illinois based band "The Boyzz From Illinois" which landed a deal on Epic Records.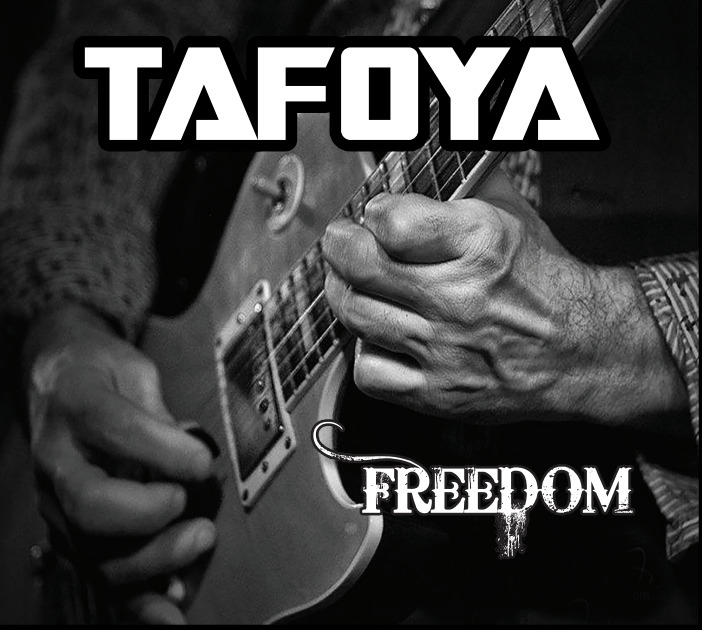 Now, in 2022 Mike is back with two new bandmates in the mix – Craig Cederholm (percussion-Vox) and Leslidiana F. Biocic (bass-Vox), to form Tafoya. The product of this epic collaboration is a combustible rock 'n' roll experience that will have you dancing and singing throughout every song. Mike himself will tell you this is the strongest lineup of any band he's ever put together, which is evident from every note that drips from his guitar and in the confidence in his vocals. More than forty years after getting into the business Mike somehow delivers more – more energy, more vibrance, more excitement, more life. As Mike says, this is music for "big ears". With every musical incarnation, Mike has grown grittier, more practiced, more soulful, wiser, and remarkably more energetic. With Tafoya, he invites you to come along for the next chapter of what has been an incredible ride.
---
Tafoya Official Website / Facebook / YouTube