'Holy Fountain' by Chew | New Album, 'Horses'
Exclusive video premiere of 'Holy Fountain' by Atlanta psych experimenters Chew, taken from their latest album, 'Horses', out via Stolen Body Records.
---
"'Holy Fountain' was the first track we wrote during a series of experimental shut-in sessions for what would later become tracks on our album 'Horses'. The low glow of the dying neon synth was the first thing that we started to expand on. Matching the synth with the dusty drum break was a beautiful cacophony and we knew we had something special about to bubble up. Taking many different shapes, 'Holy Fountain' was solidified through live shows. Once we were in the studio we ran the drum tracks, among others, through an old sampler, giving them further depth and crunch, helping to set a precedent for production on 'Horses'.
"Sometimes songs seemingly spill out of nowhere, influencing all of your writing. 'The Holy Fountain' is the overflowing spring of inspiration that we all draw from. Drink up. This video was created by our friend and longtime collaborator Richie Brown. Based on real events, Chew has been kidnapped and is forced to don Horse Hats and eat some sort of tainted psychedelic food by the hands of their tormentor. As the drugs kick in, their captor forces them to watch a VHS copy of Ghost Hecklers, a paranormal show where they bother ghosts and try to avoid their awful stench. What is to happen to our Chew? Only time will tell."
'Horses' is another leap into the unknown. Another trip through the weird. A wonderfully crafted instrumental album that takes elements of psych, break beat, prog, electronica and much much more.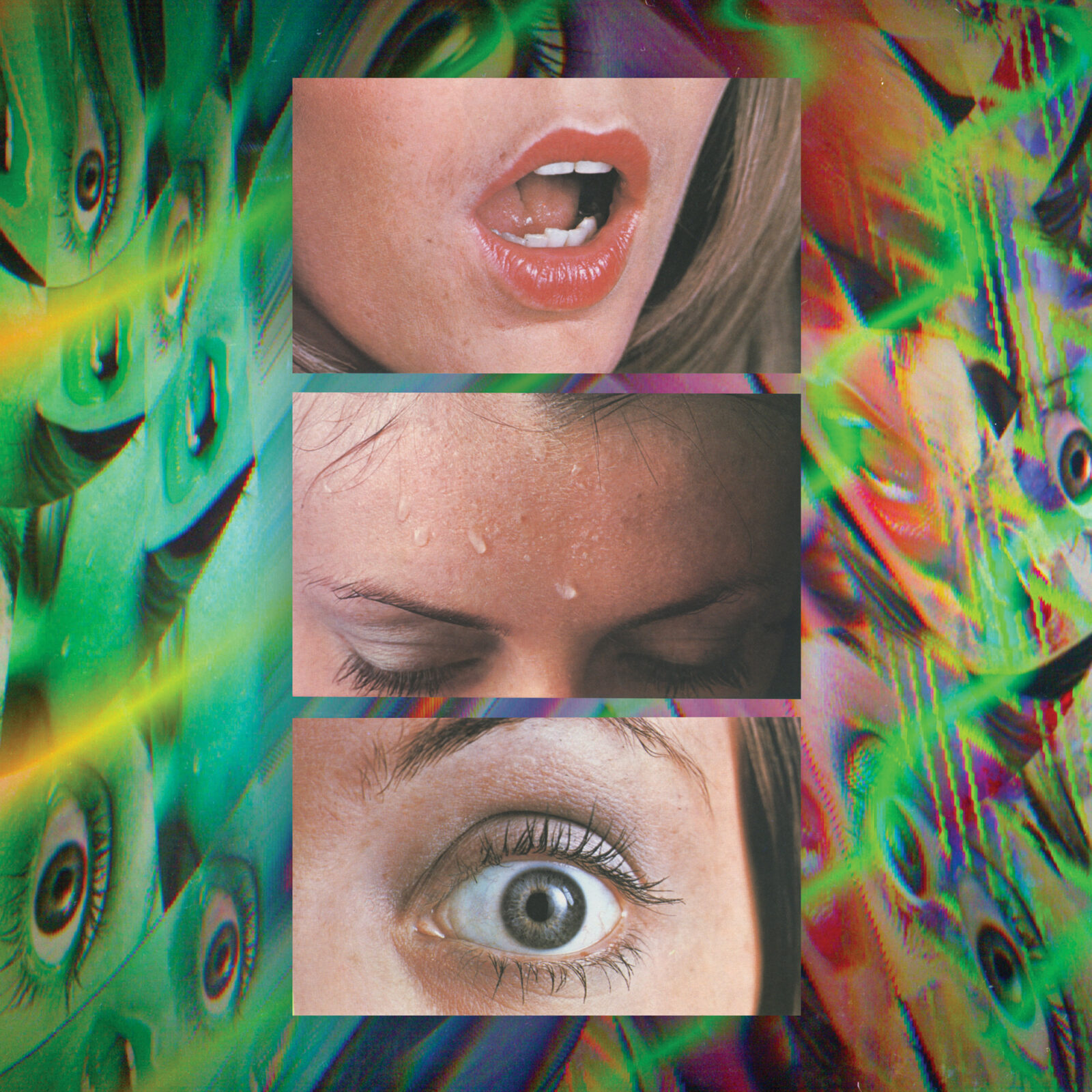 "Through multiple sessions, the skeleton of 'Horses' was crafted. Bone by bone by experimental noise freak-out shut-ins. For days at a time, we would lock ourselves in our rehearsal space with no pre-arranged music and try to incorporate more synthesisers and electronics to establish an atmosphere. Riffs and patterns formed until they resembled songs, eventually polished to purity in live sets until taking their final alchemical shape. In the summer of 2021, we started production and 'Horses' was the dream sequence pulled from our heads. Recording dreams is highly experimental and oftentimes resembles the warm, nostalgic warble of the unstable VHS format. We did all we could to salvage the integrity of the original dreams, but we did lose a lot in the process. In an attempt to refurbish the dream state, we imported more delicious synth, incorporated electronic drums and breaks, and added extreme new flavour with the addition of our friend and multi-instrumentalist Morgan Soltes. Having completed the triptych of 3D EP, A Fine Accoutrement, and Darque Tan, 'Horses' rides in a new direction for Chew defining an upcoming era of style and creativity".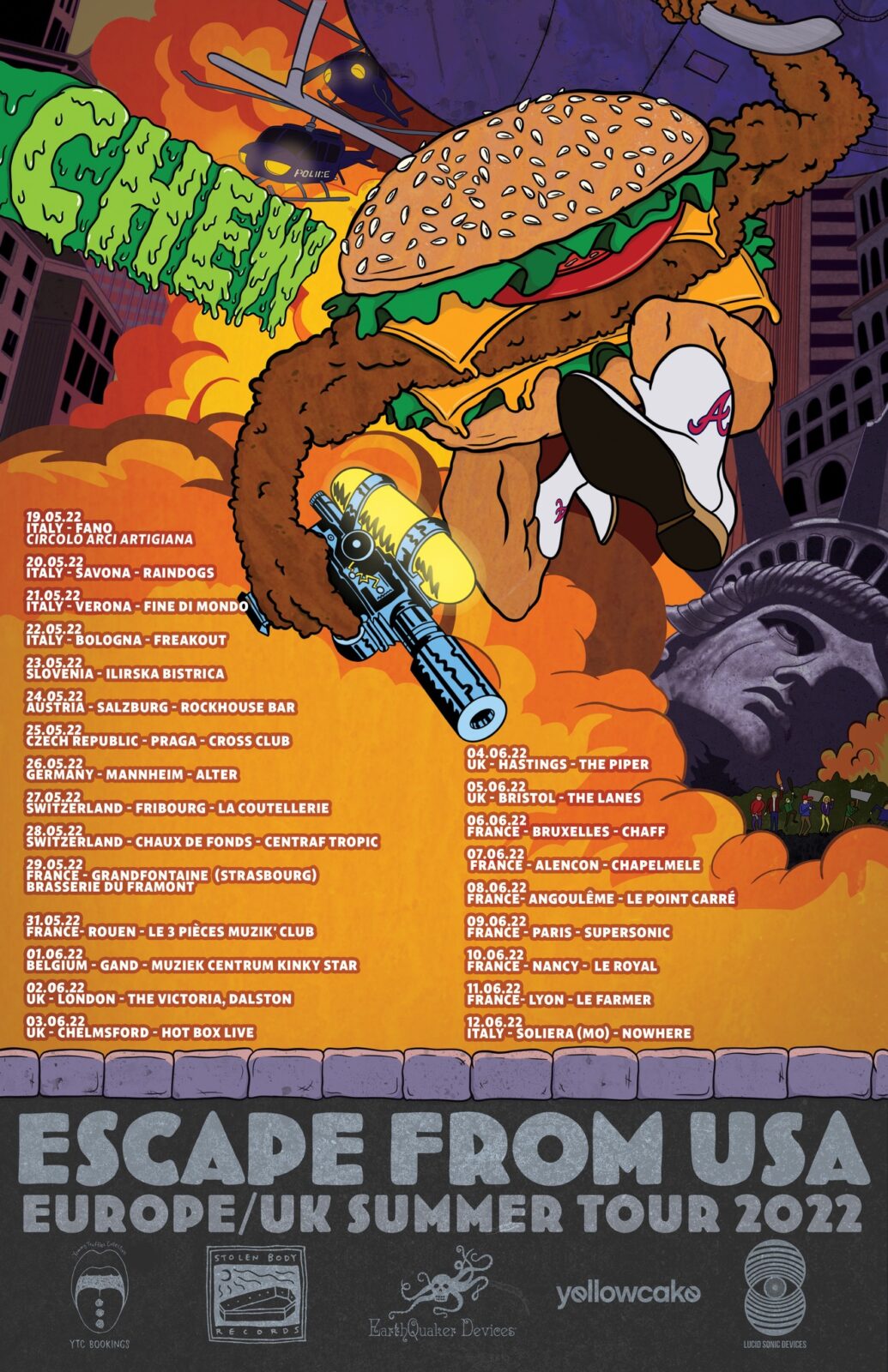 ---
Chew Official Website / Facebook / Instagram / Twitter / Bandcamp
Stolen Body Records Official Website / Facebook / Instagram / Twitter / Bandcamp / YouTube