Giorgos Tabakis | Interview | New Album, 'hEre nOw theN'
The new work of the guitarist and composer Giorgos Tabakis entitled 'hEre nOw theN' for solo 8 string guitar comes as a continuation of his collaboration with the German clarinetist Rebecca Trescher.
---
Together they released 'Dual Natur' in 2020 which was internationally distinguished. On the latest album Giorgos Tabakis captures his personal view of the modern guitar, presenting a set of compositions and improvisations that focus on the broader modern music approach, assimilating elements and trends of modern classical, modern jazz, avant garde, progressive music, with the Greek sound being often present both melodic and rhythmically giving a result that is fresh and distinctive.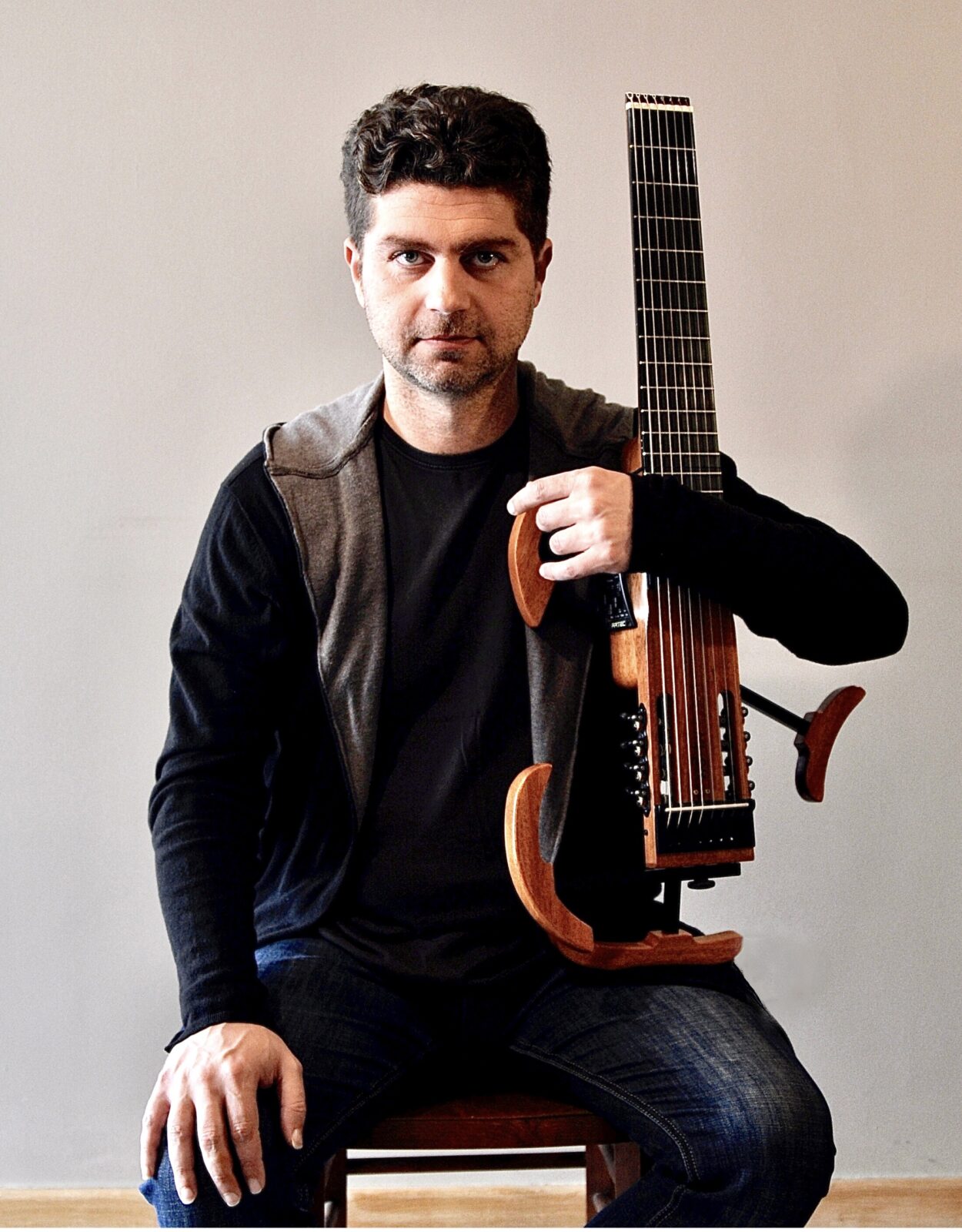 'hEre nOw theN' is a single work with different parts, highlighting the need for a source and unfettered expression of deeper ideas, experiences, concerns and questions of the composer in an unprecedented reality.
"'hEre nOw theN' is driven by the issue of the perception of time, the series of experiences, the inventions of life"
How did you first get in touch with music and was there a special moment when you knew you wanted to start playing guitar?
Giorgos Tabakis: I had my first contact with the guitar and music in general when I was 9 years old. My mother urged me to study the classical guitar in the – only at the time – small conservatory in my hometown Nafpaktos (Central Greece). There I met Costas Eliades, who was coming from Athens once a week for lessons, and became my teacher for many years. I instantly fell in love with the guitar. The sound, the shape, everything in it was beautiful. Although I studied many instruments and still do, I can't imagine myself playing a different instrument for life except the guitar. It was a perfect match. That first feeling is still there after so many years. Later on and at the same time with my classical studies, I dug into the electric guitar and rock/progressive music. This was in my teenage years and during that time we were forming bands with my friends and performed regularly in local bars and clubs. Wonderful times! When I was around 19 I listened by chance to some modern jazz CDs of Egberto Gismonti, Ralph Towner, John McLaughlin and more and I was blown away. I loved their sound, their attitude, their artistic personality and I wanted to search all the related to modern music genres. I met the internationally acclaimed guitarist/composer Andreas Georgiou and I studied with him for years on subjects like jazz guitar and harmony, advance theory, improvisation, modern compositional techniques and many many more, and he helped me greatly in the years ahead to build a personal relation with contemporary music and art.
You completed studies in classical guitar. To what degree do you think that influenced you as a musician?
I believe that my classical guitar studies are essential to my musical path. From the technical skills and ways to evolve it to all kinds of different pieces and guitar viewpoints through classical and modern compositions. I had the chance to get in touch with a huge amount of guitar aspects by playing and listening to music and learn "how to study". All these impressions are alive in me and continue to play a special role. Of course I didn't understand all that so clearly when I was younger. I also wanted to have a strong relation with the improvised and creative music of our times and my classical training helped me to "see" and understand things differently. I started to search for my personal way of playing and composing on the guitar (6, 7, 8, 12 string guitars) and the role of the instrument both in solo or in combo context, which lead to the release of 8 CDs since 2015 and countless music collaborations and gigs. My recent CD 'hEre nOw theN' for solo 8 string guitar (October 18, 2021 – Efkrassis Productions) is an example of all of the above, in terms of embracing different aspects of classical and modern jazz guitar ideas.
What was the main concept behind 'hEre nOw theN' ?
The title itself and the music of 'hEre nOw theN' is driven by the issue of the perception of time, the series of experiences, the inventions of life. It came to me while I was working on the compositions, as I had the strange feeling that I "remembered" the music which had not yet been written. It was an endless searching process to explore the guitar's potential, and that led me to create some new techniques, applying them as a basis of the music material. I wanted to maximize the "orchestral" sound the 8 string guitar offered and to externalise the music I was already listening to in my head, creating a highly personal music outcome – something that could sound like "more than a guitar". Difficult and magical process!
Would you like to elaborate on the polyphonic approach?
I couldn't say much except for my "more than a guitar" concept. This concept was the key that unlocked my mind and drove the whole procedure of creating 'hEre nOw theN'. This new way of thinking became a vital element on a daily basis and my interest was to perceive the 8 string guitar as a "larger" instrument (like a piano, string quartet, a whole band et cetera), something like an "orchestral guitar" or "extended guitar". That "view" gave me the freedom to experiment with several approaches in order to produce something that could sound like "more than a guitar" as far as the spectrum of frequencies, sound, parallel voices, music concept and ideas, and new techniques. I always wanted to express a personally united contemporary music universe, somewhere between contemporary classical, modern jazz, progressive and avantgarde music and 'hEre nOw theN' features these elements.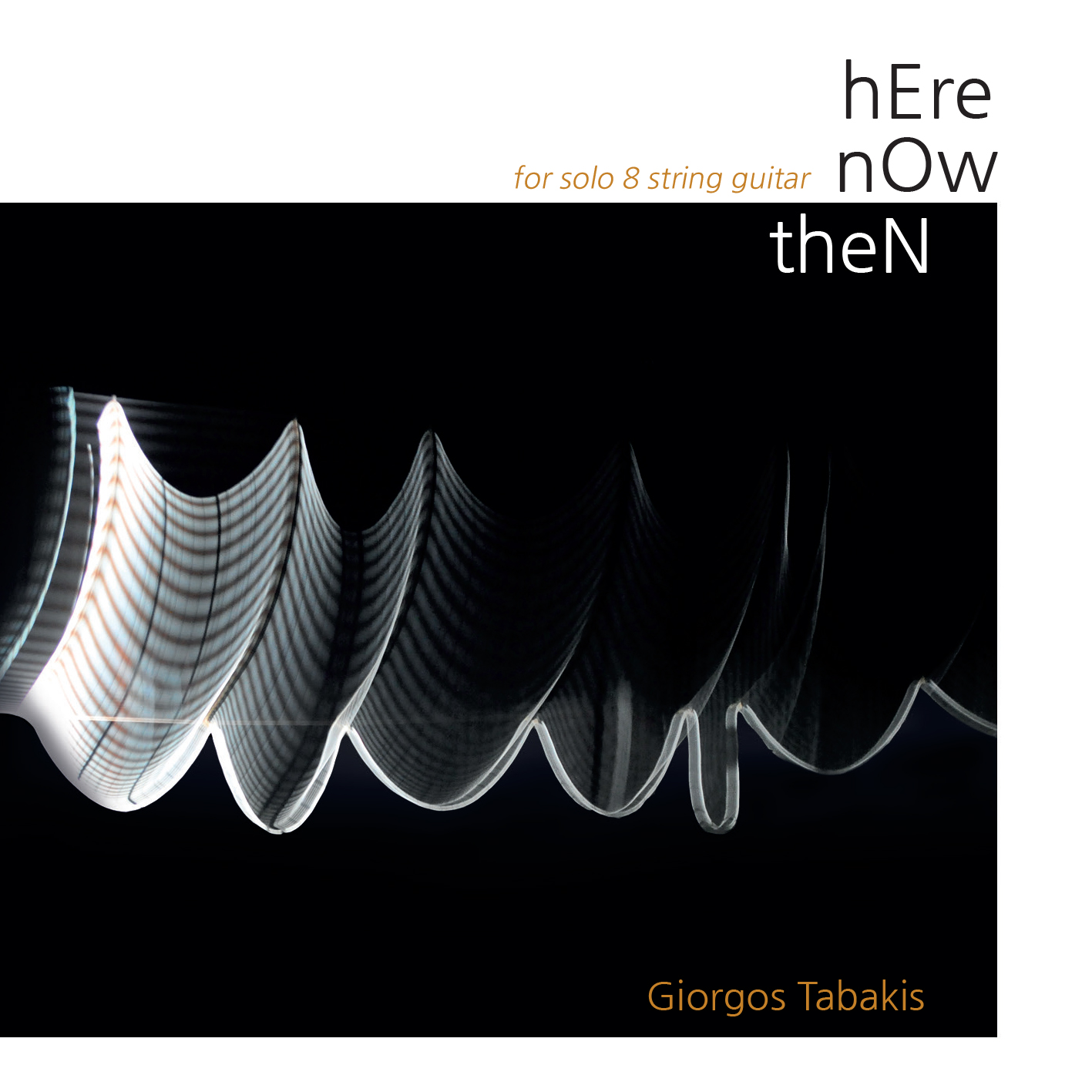 Can you share some further words about the recording process and the tracks on it?
It was recorded in January 2021 in Athens, during a long and hard quarantine we had in Greece. Due to the restrictions, I had a few hours per day to record and I went several times to the studio for the recordings and mix. The studio belongs to Giotis Paraskevaidis who is my personal guitar tech, sound engineer and a dear friend. We share a mutual respect and a great interest in music. Giotis is able to capture and evolve, through mixing and mastering, my personal sound. During these recordings I didn't use any effects (except the track 'Transition') and I didn't use any overdubs either. I wanted the record to have the vibe of a live concert with a "huge" guitar. Giotis used multiple input sources with different preamps and signal paths. He also experimented a lot with the mastering process in order to capture the project's initial sound in the best possible way. I love it! The tracks in 'hEre nOw theN' have many inspirational sources but one feature that is common to all is that I wanted to sound like myself.
Are you working on any other side projects?
I am always working on compositions, projects and ideas, trying to find out and feel my best next step. I'm currently preparing myself for summer concerts in Greece, Spain, Italy and trying to complete some new compositions for 8 string guitar. I have also completed new music for our duo with the German clarinetist Rebecca Trescher (I hope we can get together soon to record a new CD) and also prepare music for two projects for 2023. It's a lot of work but I enjoy it very much.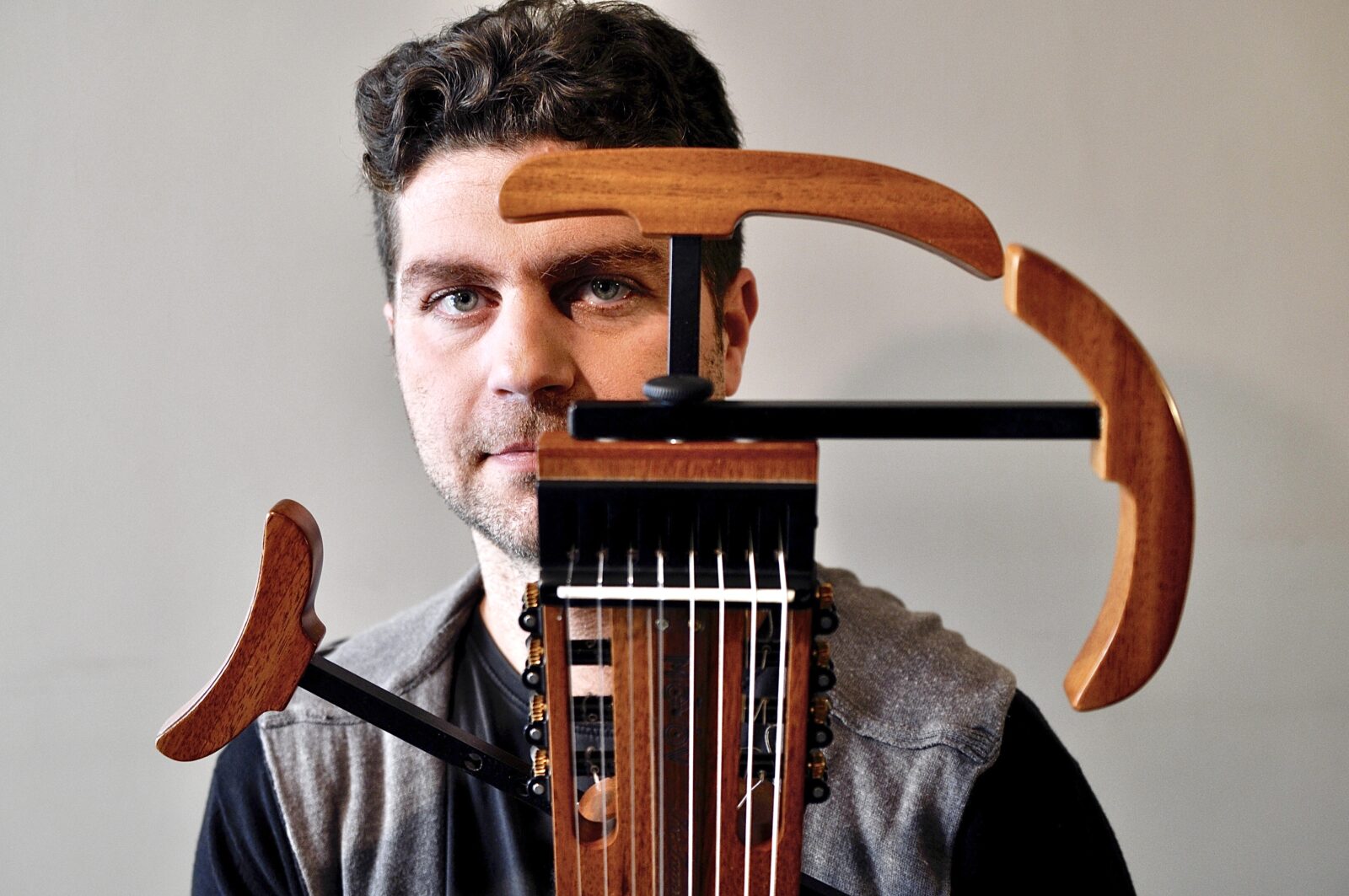 Thank you. Last words are yours.
It was a great opportunity to talk about subjects that are important to me and have this contact with you even from a distance. I hope that peace will prevail and better days will come. May everyone find happiness and love during these dark times. Be well dear Klemen, looking forward to talking to you again.
Klemen Breznikar
---
Giorgos Tabakis Official Website / Facebook / Instagram / Twitter / Bandcamp / YouTube
Ekfrassis Productions Official Website / Facebook / Instagram / Twitter