'Fancy' by The Holy Family | New EP, 'Kinked'
Exclusive video premiere of 'Fancy' by The Holy Family, taken from their upcoming Kinks tribute EP, 'Kinked', out April 18th via Rocket Recordings.
---
The Holy Family return with their first new music since the release of their self-titled debut album in 2021. 'Kinked' is a two track single that sees the band pay homage to the mighty Kinks, with versions of what the band consider as their two most psychedelic songs, 'Fancy' and 'Rainy Day In June', both taken from from their 1966 album 'Face To Face'.
"I'm a huge fan of the musical vision of Ray Davies and The Kinks." says David J. Smith the mastermind behind The Holy Family. "I chose these 2 tracks as they represent the most psychedelic the group ever were and best compliment The Holy Family aesthetic. It was the closest they came to some form of Dream Raga Mysticism in a sense. Veering away from the social realism/kitchen sink/English village green subject matter they are best known for. They were never a psychedelic group but they were among the first exponents to experiment with drone and Indian raga themes in Western popular music." David continues to say "I always wanted to do a version of Fancy since hearing Hugo Largo's wonderful version of it on their debut album Drum in 1988."
These two tracks were born out of spontaneous sessions David had in his home studio while isolating with Covid. "I also felt it would be an interesting challenge to document/push my voice while coping with the infection." David recounts. "I then presented these sessions to the rest of the group and we collectively added bass, piano, and some guitar. I then set to work on the mixing virtually with my long standing collaborator and engineer Antti Uusimaki who worked his usual magic bringing the whole thing to life."
The end result distinctly has the otherworldly The Holy Family sound, taking classic Kinks songs and marrying them with a relentless dream logic into one unifying kaleidoscopic vision. Mercurial and mystical yet charged with an addictive and primal energy – submit to their spell, and join The Holy Family.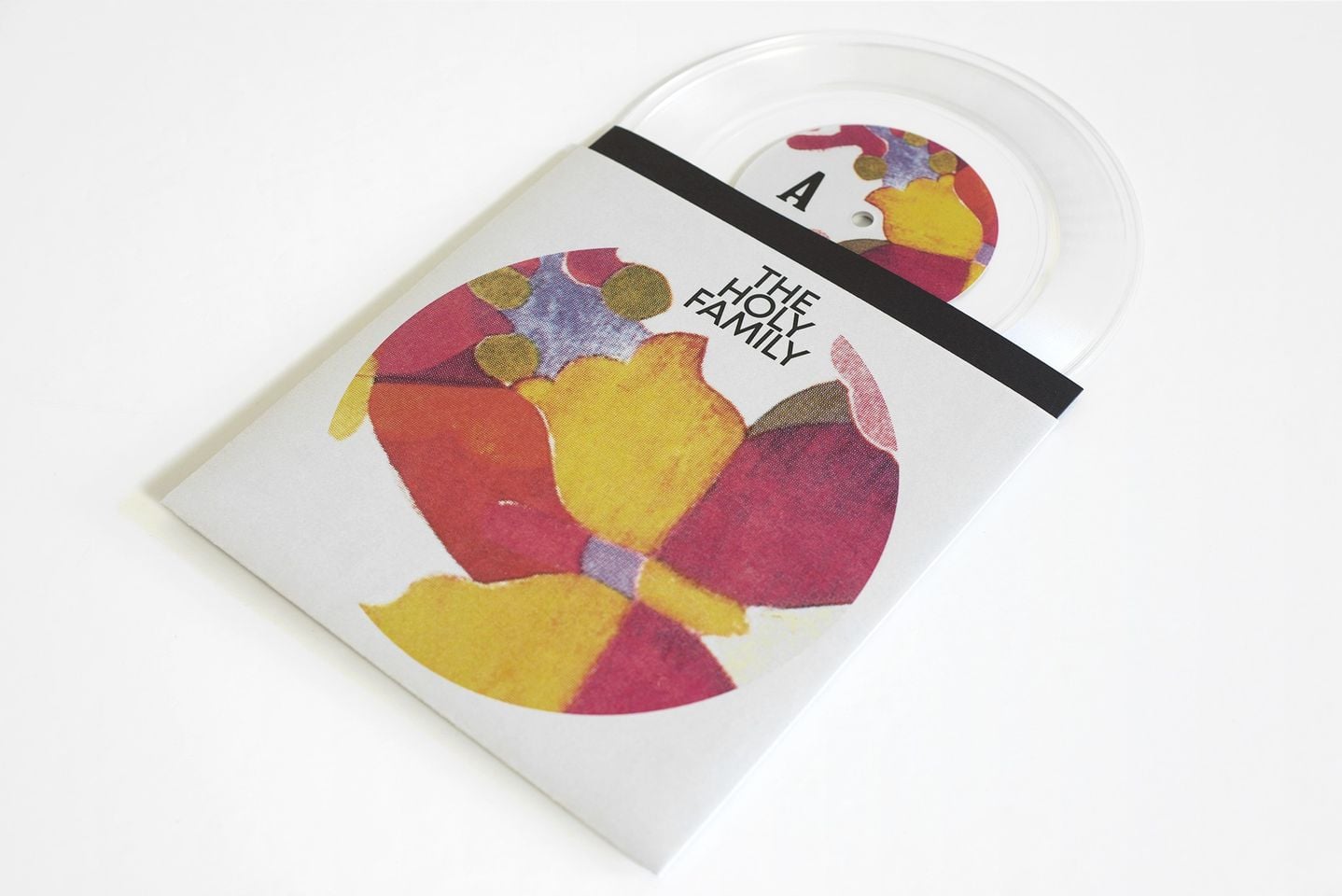 The two track single is available digitally on 18 April – there is also a tour only lathe cut 7" ltd to 50 copies for sale at their debut live performances in April:
April 18 / Bishops Stortford / The Half Moon
April 21 / London / The Lexington
April 22-24 / Tilburg / Roadburn Festival
---
The Holy Family Facebook / Instagram / Bandcamp
Rocket Recordings Official Website / Facebook / Instagram / Twitter / Bandcamp / SoundCloud