The Darkness | Interview | New Album, 'Motorheart'
The Darkness recently released their latest album, 'Motorheart' and announced dates for their 2022 North American Motorheart Tour.
---
The Darkness will showcase the live potency of Motorheart next Spring to U.S. and Canadian audiences across thirty-four shows kicking off on March 9th in San Diego and wrapping on April 24th in Boston.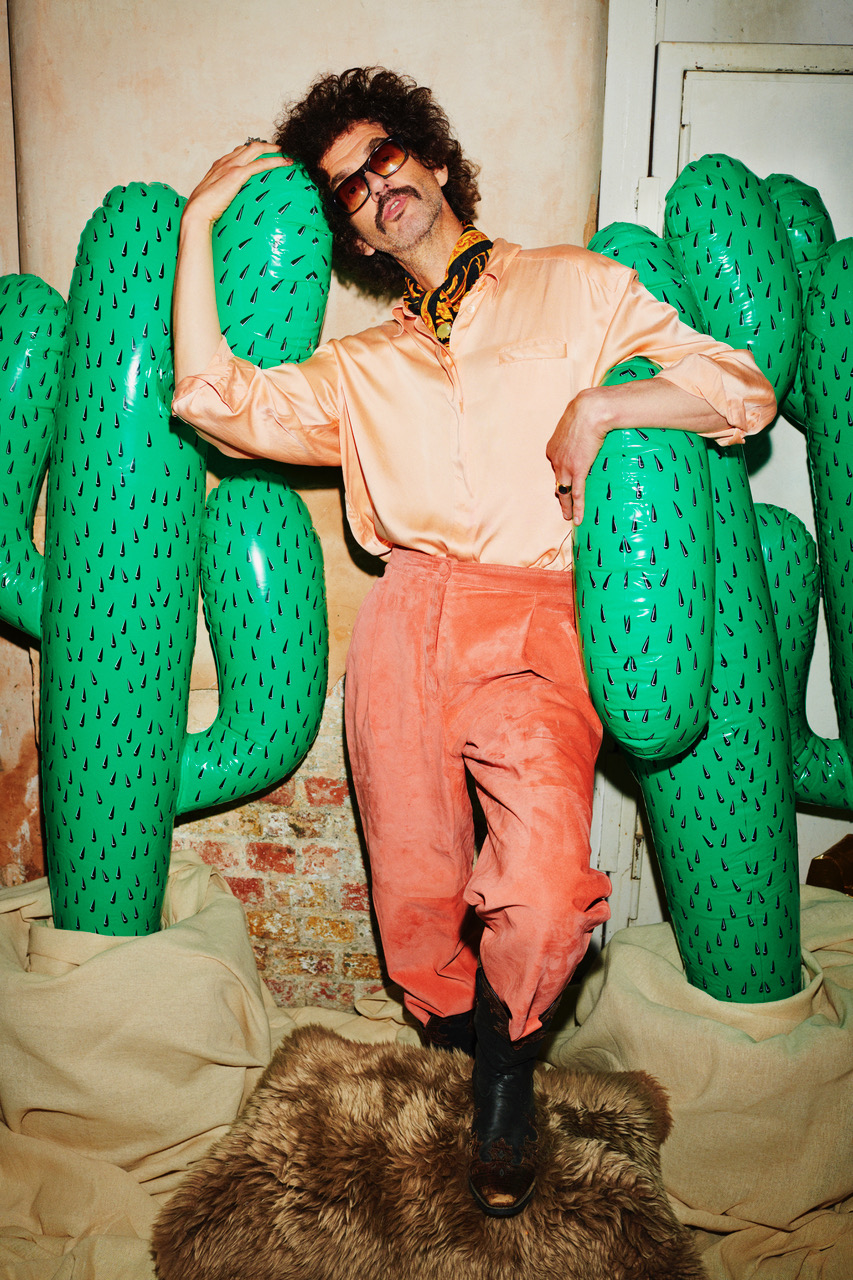 Brimming with their trademark blazing guitar riffs, solos and soaring falsetto, their latest releases are a true dynamite of glam rock. Paying homage to a devoted sex robot named Motorheart, the album growls, pounds and stomps with Rufus Taylor's drums, Frankie Poullain's bass and Justin & Dan Hawkins' guitars all turned up to 11, whilst Justin's trademark vocals soar to ever more earthquaking levels. The Darkness are the Orwellian boot stamping on the flaccid face of limp rock, forever!
Your new album, 'Motorheart' was recorded during lockdown. Was it difficult to get material together as I'm sure it's a problem when band members are not together in the rehearsal room?
Frankie Poullain: Material "schmaterial" – when you're psychically intertwined and got a quantum thing going on, then the four of us being in the same room isn't strictly necessary. Justin has always had a gift for sniffing things out.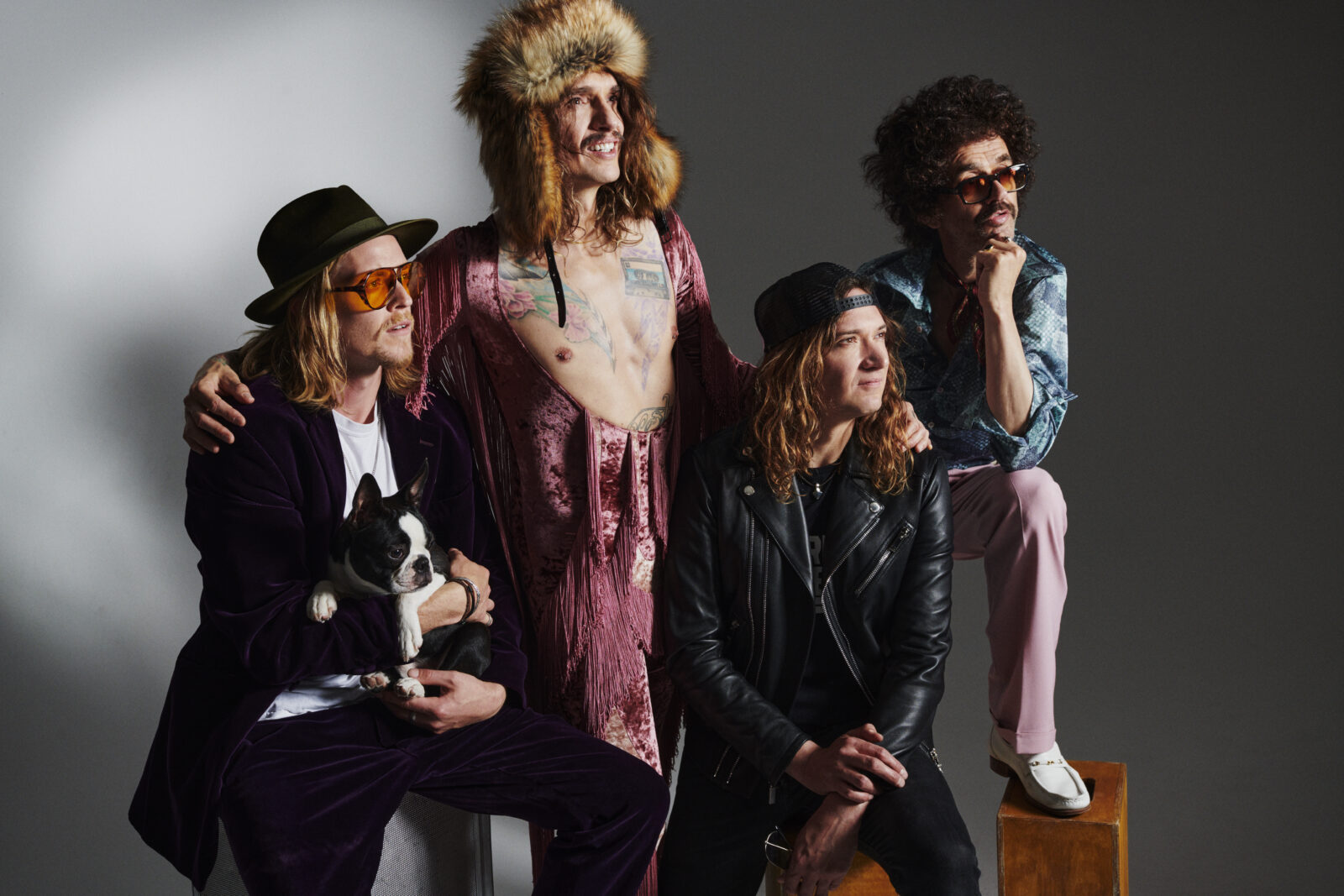 You're heading to the US supporting the album release. Are you excited to be back on stage?
Of course, like a dog with four dicks.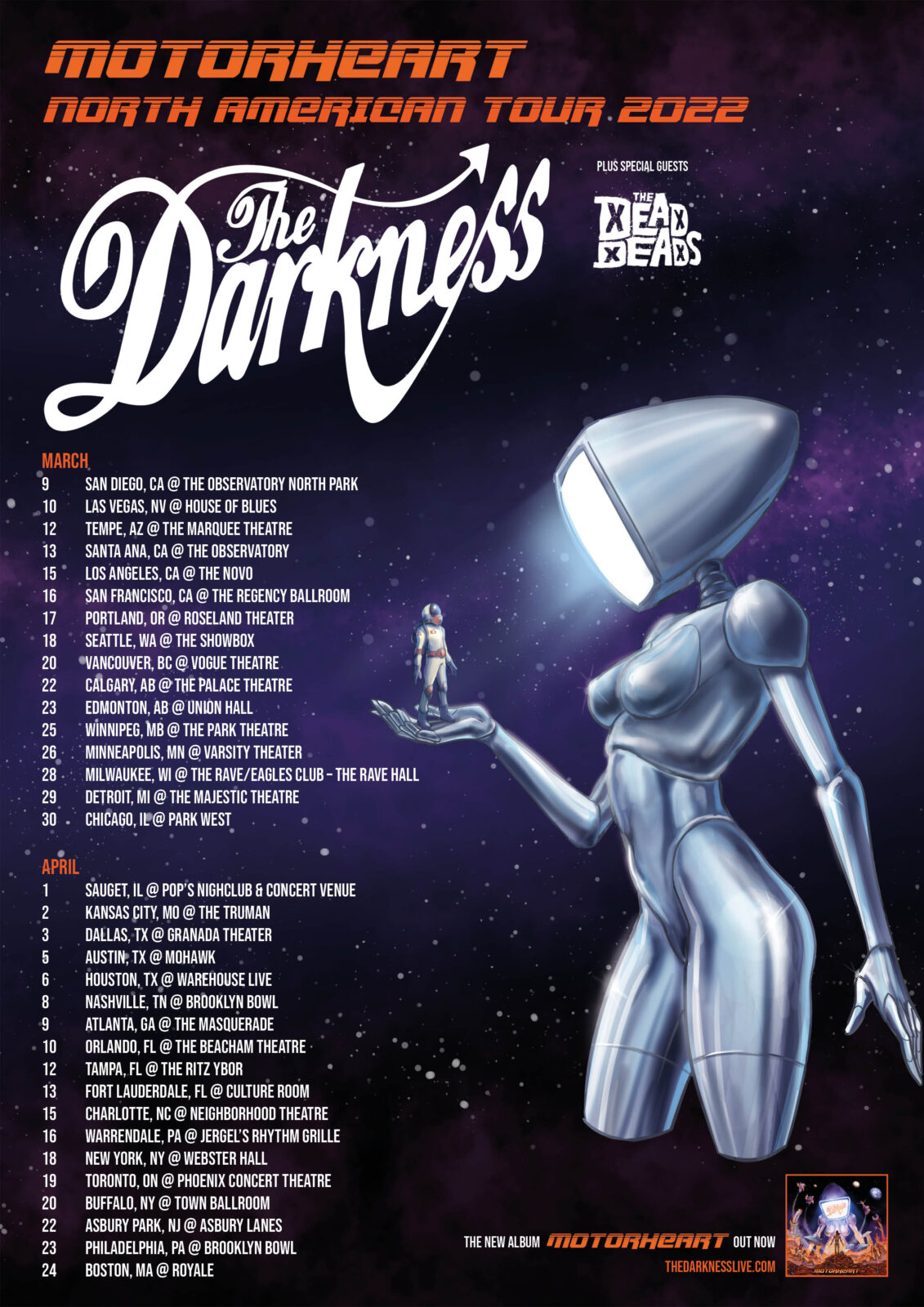 "We're still waiting for the promised roaring twenties"
Have you found the isolation creatively challenging or freeing?
Both. It was a rollercoaster for all of us, and I mean the 6 billion. I still can't believe it happened and is happening. Perhaps the aftermath will involve a freeing, but as it stands we're still waiting for the promised "roaring twenties".
How do you see the relationship between the instrument and the space where the instrument is recorded?
The room has to be big enough to twirl around a bit, pull some shapes and breathe in something other than stale air. Birdsong and a view are a bonus as they encourage the addition of lute and mandolin to a given piece. Dan's studio delivers on all these fronts.
Do you discover new aspects of your songs developing in front of an audience?
Yes, always, the truth of the sentiment either flourishes or founders.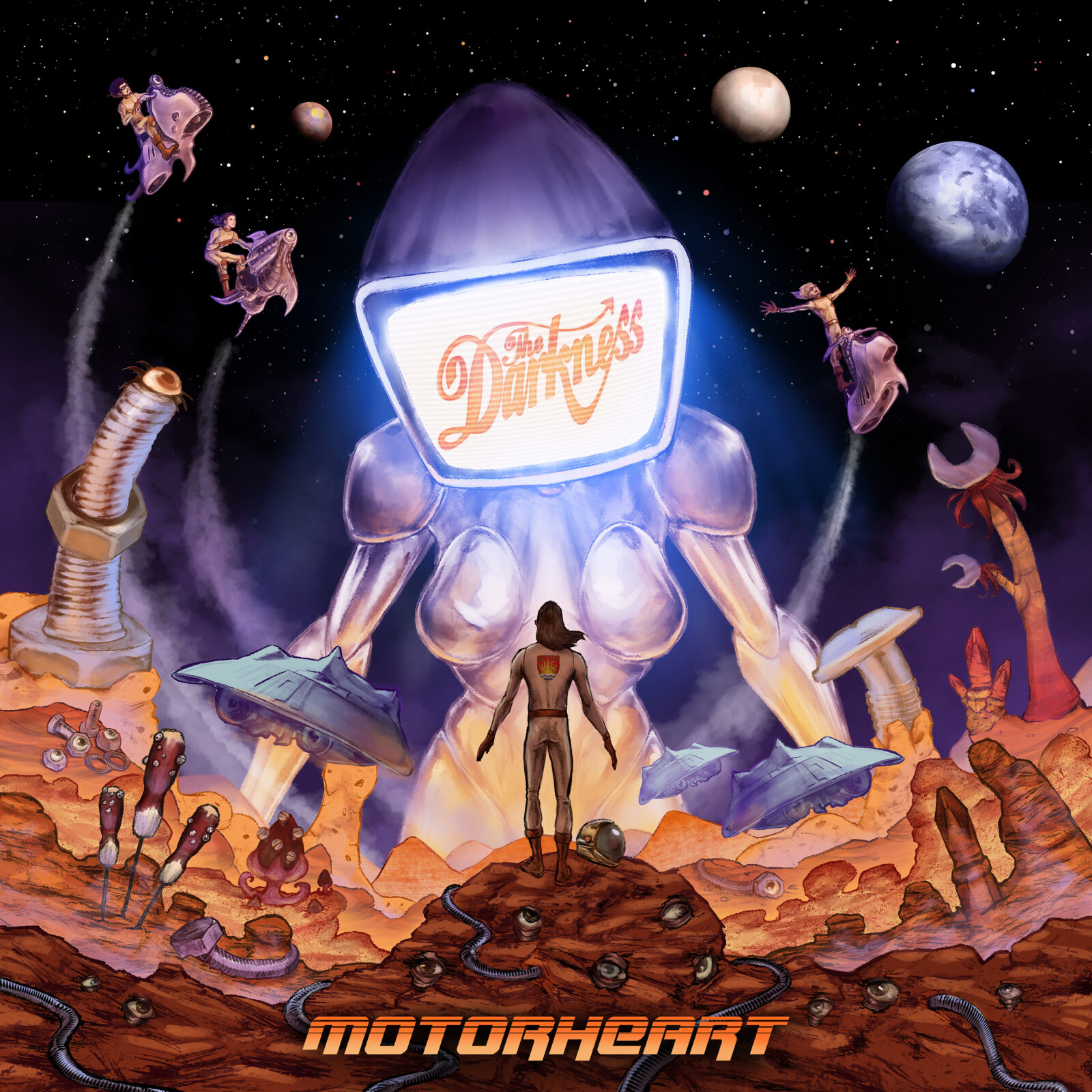 What's the usual creative process for the band and how did it differ on 'Motorheart'?
We don't have a usual creative process, we try to mix it up and keep it fresh and challenging, and also be true to the circumstances that fate has dealt us.
How pleased were you with the sound of the album?
In places it's the heaviest sonically, the biggest drum sound for sure, especially on 'Welcome Tae Glasgae'.
How would you compare it to your previous albums and what are some of the differences and parallels?
It has some parallels with 'Pinewood Smile' in that it is a vibey and instinctive album, whereas 'Easter Is Cancelled' was our most thought out album. It's silly and tender I would say.
Who influenced your playing the most and did influences change during the years?
No one really, just the guys, I get inspired by the music and try to be instinctive. But as a band I would say we were pushing into the 90s with a bit of 80s Guns 'N Roses.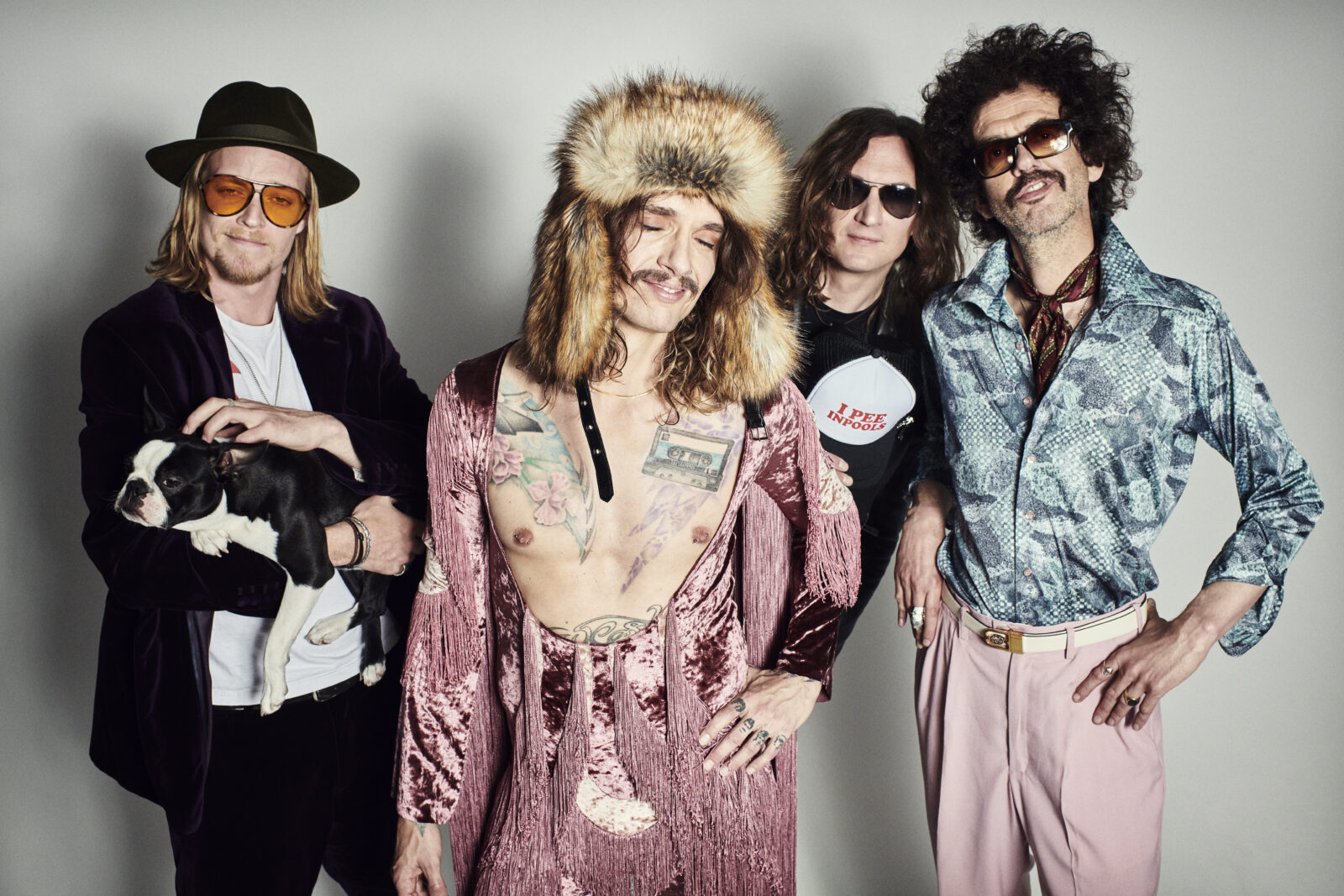 Are you involved in any other bands or do you have any active side-projects going on at this point?
No, but I am building up a lot of song ideas, hopefully for the next album.
Let's end this interview with some of your favourite albums. Have you found something new lately you would like to recommend to our readers?
I love Italian cinema music, Riz Ortolani especially Cannibal Holocaust and the music that Paolo Sorrentino uses in his films – I love the way it goes from mournful to ridiculously silly, childish and cheerful and almost nothing in between.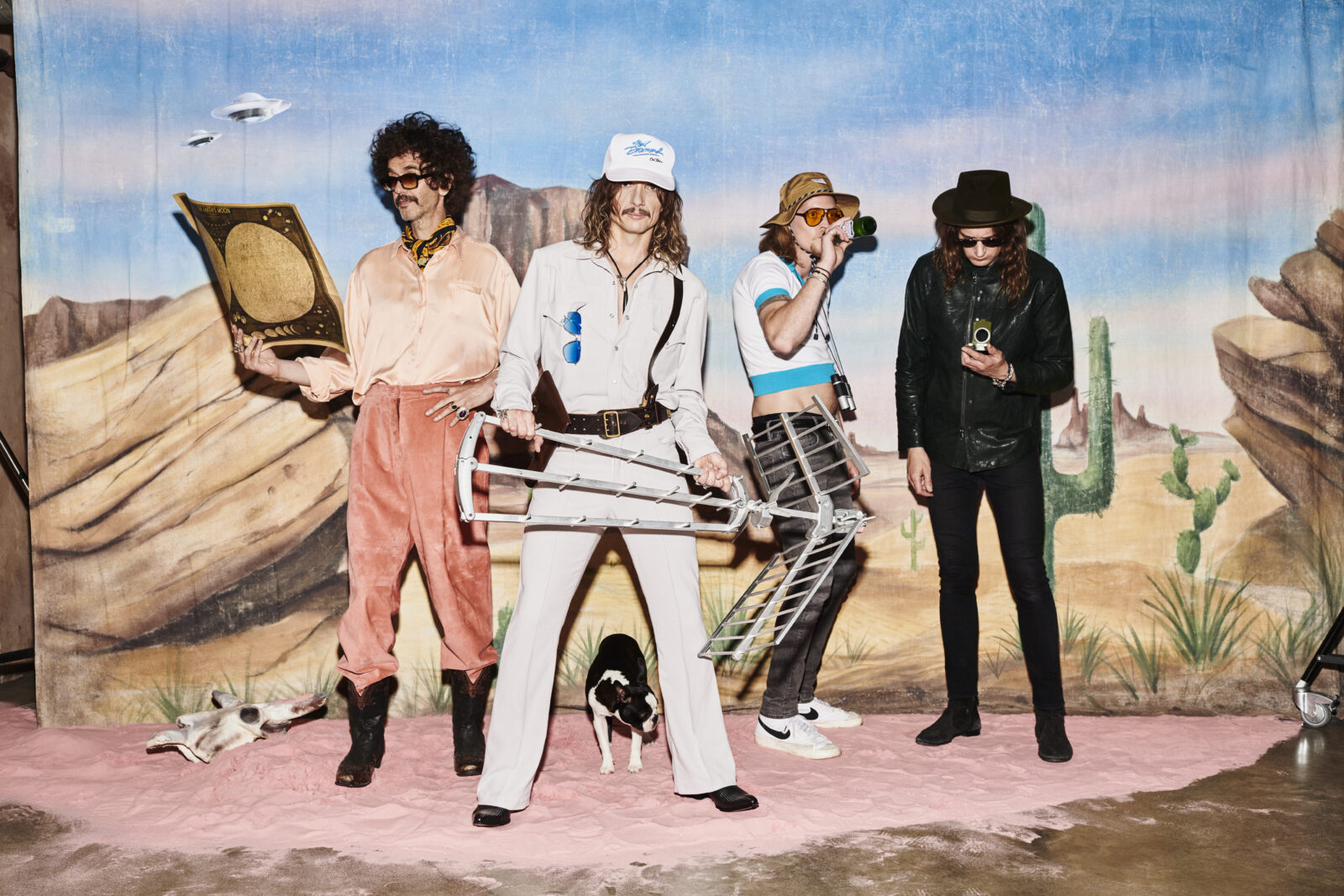 Thank you. Last word is yours.
Don't try.
Klemen Breznikar
---
Headline photo: Simon Emmett
The Darkness Official Website / Facebook / Instagram / Twitter / Bandcamp / YouTube
Cooking Vinyl Official Website / Facebook / Instagram / Twitter / YouTube