Provincial Parcs | Interview | New Album, 'Scenic Equilibrium'
'Scenic Equilibrium' is the debut electronic jazz album from Provincial Parcs, also known as Toronto multi-instrumentalist and visual artist Rob Nicholls.
---
The debut album 'Scenic Equilibrium' is a psychedelic audio/visual voyage through the natural botanical world. 'Scenic Equilibrium' is a four-part psychedelic jazz opera about nature, consisting of Rhodes piano compositions, world percussion and analog synthesizers. The album takes the audience on an interactive journey through the seasons with an equal emphasis on sound and visual.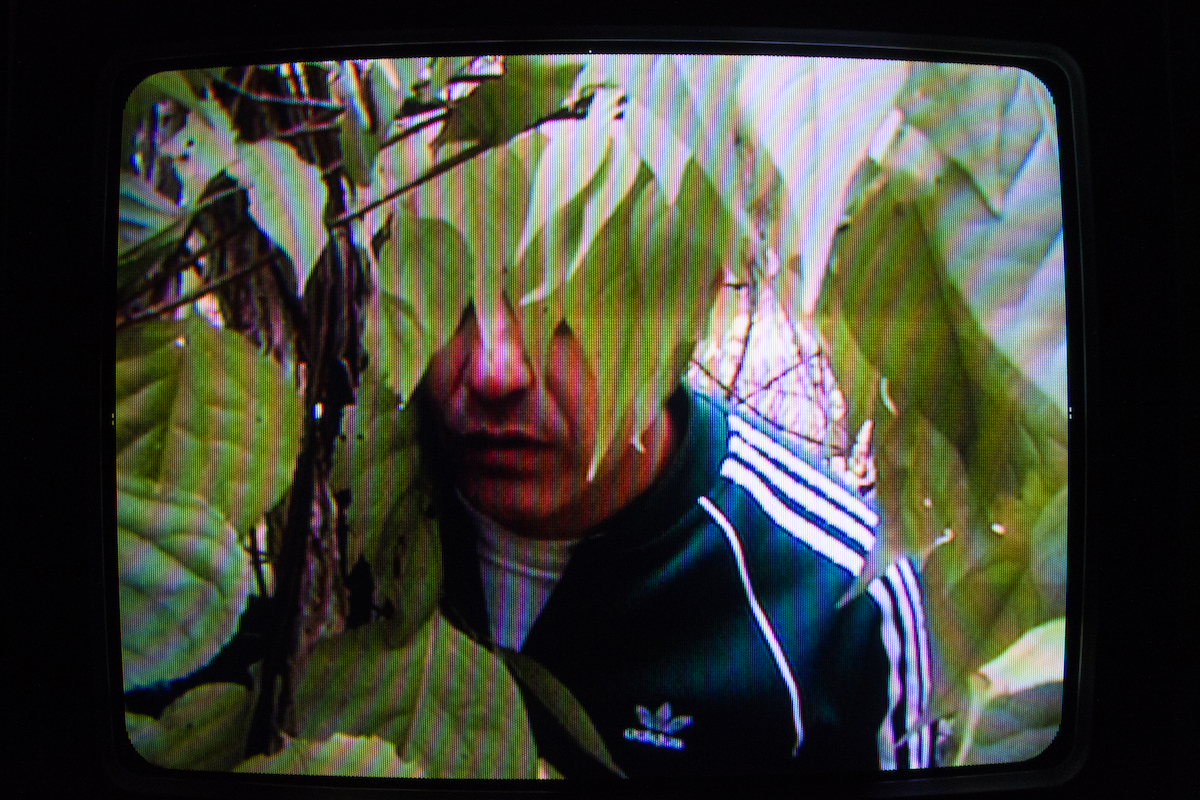 Rob, how did you first get interested in "different" music. What led to the formation of your jazz project?
Rob Nicholls: I've always been drawn to music that exists on the periphery and I found it at an early age growing up on Vancouver Island, British Columbia, Canada. Living near the city of Victoria I became infatuated with the Island's punk scene and its thriving counterculture. I collected as many band cassettes as I could and attended several basement shows which eventually led to co-hosting a punk rock and weirdo-music radio show at the campus radio station CFUV 101.9 FM. Pigment Vehicle, who were an integral part of the Victoria scene, made a progressive and math rock brand of punk music that was unlike anything I'd heard at the time. Their albums piqued my curiosity and demonstrated that a single song could have several passages and different moods within it. Since those early days listening to bands from the 90's punk scene in Victoria like Pigment Vehicle, NoMeansNo and Hoofrarump, I've been drawn to music that sits outside of convention.
I'm a working visual artist as well as a musician and I spend the majority of my time painting in my studio. Some days I just bounce back and forth between painting and composing, both practices can inform one another, like the colour palette of a painting and its overall mood can inspire a noisy, windy sounding synth pad. It's a pleasant exchange. While I'm painting I mainly listen to instrumental music that allows me to drift into another realm while I work. I started obsessively buying jazz records about five years ago and have built quite an extensive collection. Jazz is such a deep area of music and when you really get into it you discover that it has so many sub-genres like ambient-jazz, experimental-jazz, avant-garde jazz, free-jazz and fusion…I love Herbie Hancock and his complex discography that moves from more traditional forms of jazz in the early 60's and by the late 60's to the early 70's he ventures into a more experimental and cosmic period. I'm especially in love with his hypnotic albums: Mwandishi, Crossings and Sextant, they are three otherworldly records featuring an ensemble of phenomenal musicians including Eddie Henderson, Bennie Maurine and Julian Priester who are all songwriters and have devastating albums each of their own.
"'Scenic Equilibrium' is centred around my Rhodes MKII piano that I composed all four parts on"
I came to love synthesis after listening to mid 70's jazz records and hearing the weave between trumpets and mono-synth lines, or blips and bleeps bubbling alongside a drummer playing the cymbals, these aural combinations sounded so heavenly to me and led to my acquiring vintage synthesizers. Getting into electronic musical instruments, synthesis and sequencing allowed me to work on my own and create what sounded like an ensemble of musicians. I found this creatively freeing. I originally set out to make more of an electronic album, but realized that I was more deeply connecting with jazz. I decided to make more of a jazz record, or a jazz concept album if you will, that dives into ambience and a bit of classical. 'Scenic Equilibrium' is centred around my Rhodes MKII piano that I composed all four parts on. The floaty keys and soft bell tone make it such an inspiring instrument to improvise and write music on. The Rhodes has a bounce to the keys like no other instrument. Just as your fingertips release from the keys, they bounce right back up. It motivates a magical movement and rhythm. I recorded the majority of the album beginning with the Rhodes piano which set a natural rhythm and tempo. From there I layered electronic instrumentation, hand-held percussion and drum machines. The album has a real fluid feel to it. The outlier, so to speak, is Part IV where I recorded sequenced drum machines and a mono-synth bassline in advance of recording the entire piano part as a one-take improvisation.
I came to this recording inspired by the improvisational ethos of jazz, in addition to being influenced by a number of ambient, experimental and classical composers. I became aware of Harold Budd a few years ago and it was sort of life changing. His piano playing is so graceful and his use of sustain and space make his compositions slowly evolving arrangements that are serene and dark. Edgar Varese's imaginative and avant-garde classical works and Igor Stravinky's The Firebird are also orchestra arrangements that make me feel a range of emotions from calmness to fear. I really love the counterpoint between such polar opposite emotions and I became entranced with the idea of making an electronic jazz concept album with dramatic mood swings.
Multidisciplinary plays an important role when it comes to your work. Is it through symbiosis of art and music the only way to express your inner feelings?
It had been a dream of mine for a while to come up with a musical project that bridged together the audio and the visual. In my practice as a visual artist I paint abstract works that challenge the viewer's perception of the landscape by conflating topographic and horizontal points of view within a single picture plane. This non-linear image-making informs how I approach writing music. For example, I often begin the process of writing by playing an improvised repetitious piano part that is eventually sculpted into a song. There is never really a planned idea for a song until the improvisation occurs and this is very similar to the way that I paint and construct images.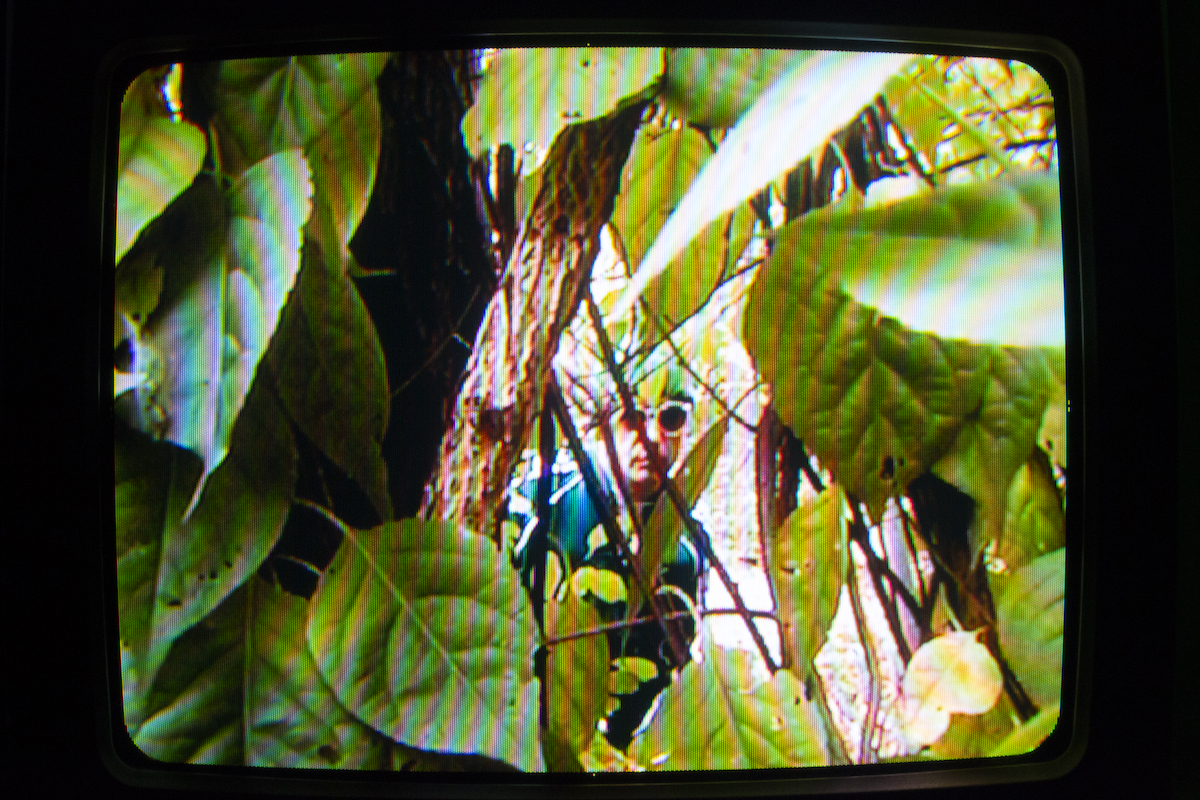 What's the concept behind 'Scenic Equilibrium'?
Scenic Equilibrium is a four part concept album that meditates on four different moments within nature. Over the course of many months armed with a Mini-DV Tape camera I captured footage in rural areas of Ontario, Canada. Each time that I set out to film I wandered without an exact plan to seek out footage for the album. I learnt the value of being patient while filming as it takes time to really see mother nature's rhythms and visual minutia. For the song 'Scenic Equilibrium Part III' most of the video footage comes from capturing a stream of water with a constant flow of clustered bubbles that group together and then disband over and over again. The meditative stream footage felt like the perfect hypnotizing accompaniment to the Rhodes piano line that cycles over and over in the song.
"I've always loved the look of VHS video and I enjoy the grainy and imperfect quality of the image"
I love that you actually combined sonic compositions with analogue VHS visuals. How come VHS?
I wanted to put the album out on a format like VHS to emphasize that the album is an audio/visual experience that appears as though it was made in a bygone era. The footage captured for 'Scenic Equilibrium' was all shot using a mini DV-Tape camera which is incredibly similar to VHS, however far easier to carry around and less trouble when it comes to battery life. I've always loved the look of VHS video and I enjoy the grainy and imperfect quality of the image. Back in the early 2000's when performing with a band in Vancouver British Columbia, a friend shot our set with my old VHS camera resting on his shoulder. The resulting footage really captured the essence of the performance and in my opinion felt close to the speed and feel of a real-life experience. Ever since that moment I knew that VHS cameras were a powerful and cost effective way to capture film-like footage that could tell a compelling visual story.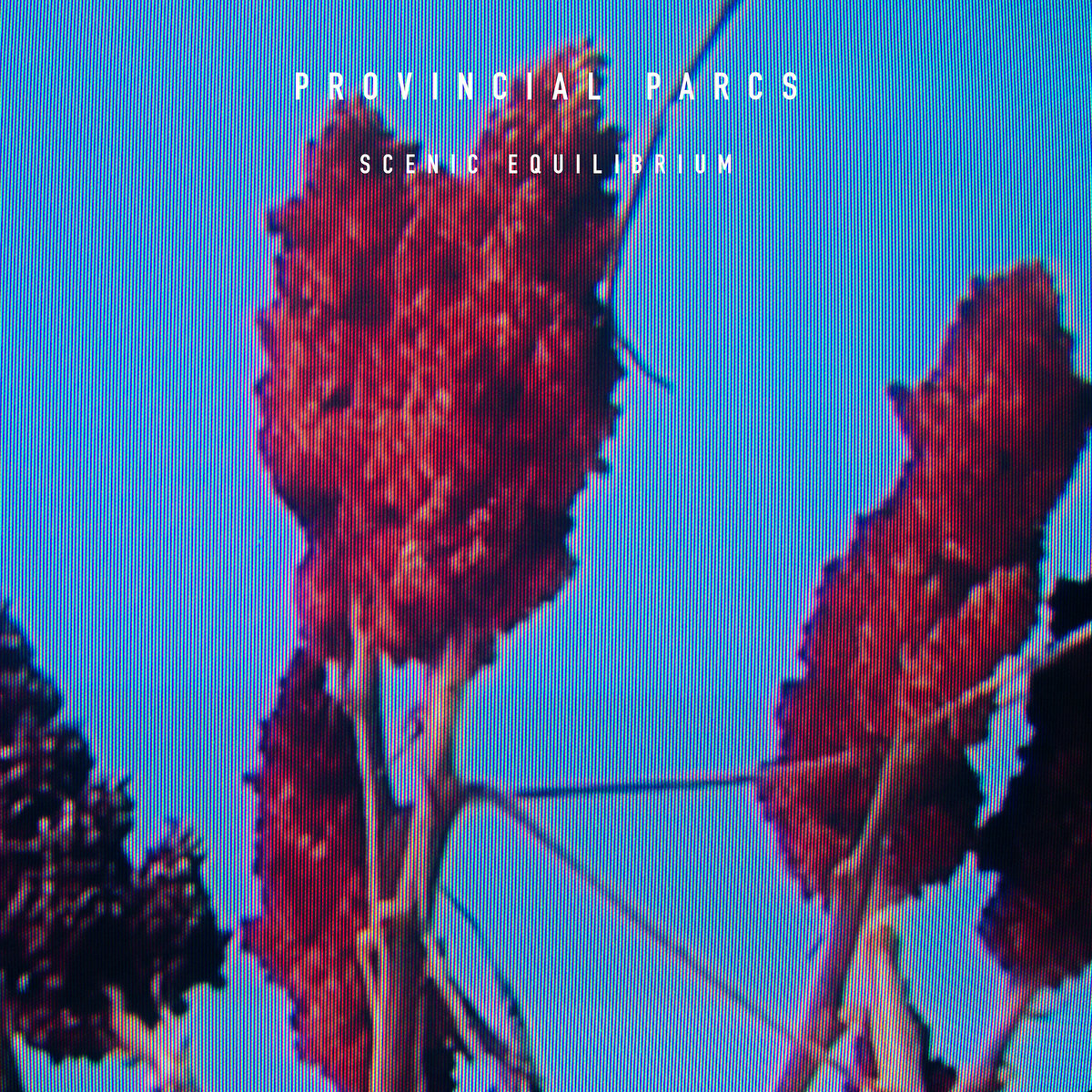 What in your opinion is the relationship between nature and technology?
Without cameras our collective knowledge of the natural world would be so mysterious and in many ways limited. I love nature documentaries in that they allow us to explore distant corners of the planet and help us to understand what it looks like in so many diverse rural settings. While filming for this project I became very aware of my body and how I traversed the landscape while looking through the lens of my camera. I essentially would keep my eye glued to the viewfinder and capture footage within a setting until I exhausted all of the visual possibilities such as close-up shots, panning and so on. On older video cameras like my Mini-DV cam, there is an amazing zooming capacity that allows one to capture visual information so closely that it feels almost surreal and slightly terrifying. In the song 'Scenic Equilibrium Part II' there is a dramatic close-up sequence with a black beetle climbing a strawberry cake astilbe plant. The experience of filming the beetle so closely was creepy and sublime and it was very rewarding watching the footage afterward to see such an affecting experience come to life again on video.
Tell us about the interactive website you have…
I wanted to create a website that was more about the experience of the audio/visual album than anything. With the support of my wonderful record label Safe Sounds and a brilliant web designer, Jonny Garrill, we came up with an idea to build a site that allows visitors to manipulate the album's audio with a flanger effect by dragging the cursor over a grid below the video player. By allowing people to participate in the audio/visual experience changes the way that the album is consumed and it becomes a more playful exchange between the artist and the viewer.
Let's end this interview with some of your favourite albums. Have you found something new lately you would like to recommend to our readers?
Harold Budd – 'Pavilion of Dreams'
Herbie Hancock – 'Mwandishi'
Larry Young – 'Lawrence of Newark'
Steve Reich – 'Variations for Winds, Strings and Keyboards'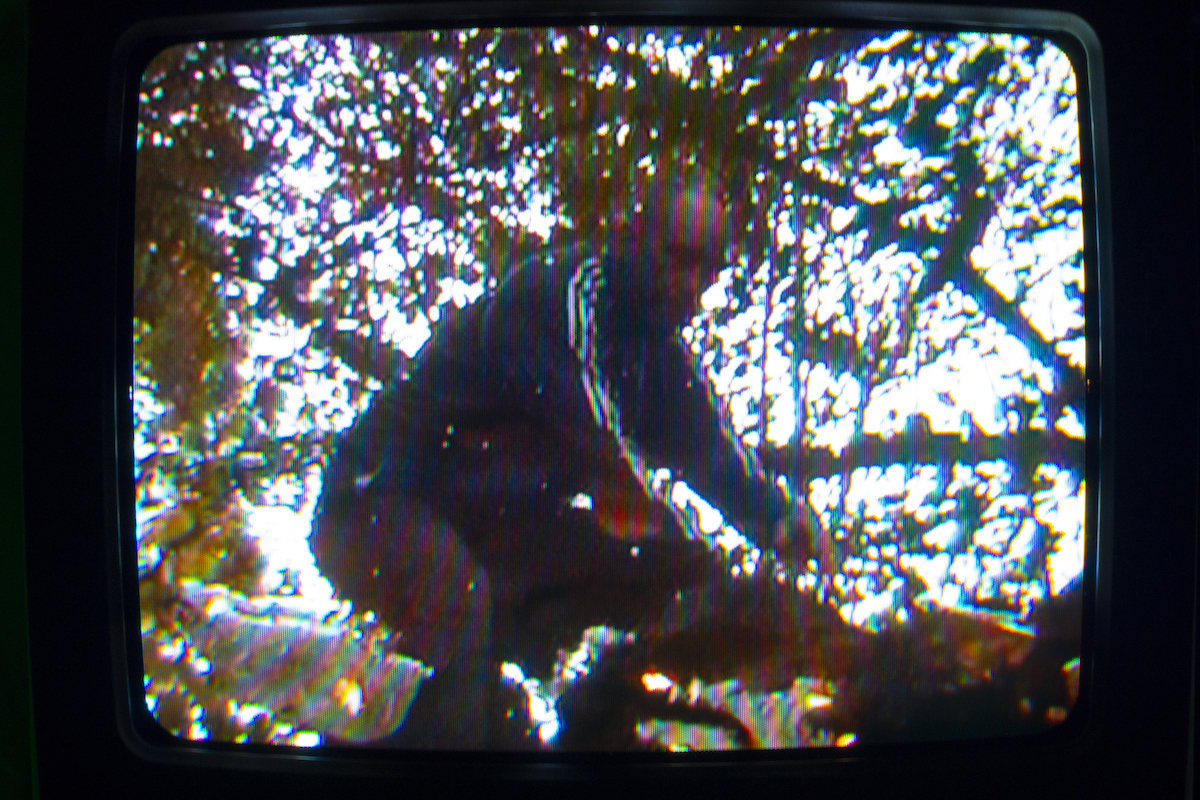 Thank you for taking your time. Last word is yours.
If readers want to keep up with my ongoing activity I have a YouTube channel called PRVNCL Network. I post weekly live hardware improvisations as well as some other experimental audio/video surprises.
Klemen Breznikar
---
Provincial Parcs Facebook / Instagram / SoundCloud / Bandcamp / YouTube
Rob Nicholls Official Website
Safe Sounds Official Website / Facebook / Instagram / YouTube