Stéphane Clor
On the 22nd of October 2021, 34 year old Strasburg based piccolo violoncello player Stéphane Clor recorded an album in an empty water tower near Mulhouse.
---
It's called 'Wesserling' and is out now on Christophe Albertijn's Huis label.
You play a piccolo violoncello on 'Wesserling'. What is a piccolo violoncello? Why did you decide to play a piccolo violoncello? Aren't you originally a double bass player? So why did you change from a double bass to a violoncello?
That's a long story which started when I began to play music at the age of 17. I started with the electric bass but I was already attracted by cello and the idea to play with a bow. But when I started to get interested in music studies at the conservatory, I understood very fast that it would be impossible to enter the cello class due to my already advanced age (19). That's how it works in France: either you start as a child or you won't be allowed to study the instrument you like to… I finally found my way by choosing the double bass which was in my perspective the closest instrument to cello. Then I have played the bass for a couple of years and I enjoyed it very much. But at some point, my first desires came back, I bought a cello and started to learn it for myself.
A few years later, I started studying fine arts in Austria (for a master degree) and while I was living there, I was playing more and more cello. It was definitely the voice I had chosen for my music and for myself.
Two years ago my research brought me to explore the higher register of a violoncello and I worked with a violin maker to the conception of a piccolo violoncello. It is a 1/2 violoncello with a fifth string higher than the normal violoncello. It is yet my main instrument.
Nowadays I'm still playing a bit of double bass in particular projects (especially in written contemporary music) but my instrument of research and expression is this piccolo violoncello.
How do you remember the day of the recording of 'Wesserling'?
The day of recording had a bit of sun and wasn't too cold for an October day! The day before we made the setting and some try outs during the evening. Then we were ready to record.
You didn't talk during the recording session.
I wanted to have the best concentration and energy I could in order to find the good mood to play my music. If I lose the intensity I lose the music. That is why I'm not talking too much during sessions. It is also a way to keep a form of unity going through all the music pieces.
In addition the water tower is so resonating that talking or moving was very noisy and exhausting. So we decided to play one by one the pieces I had composed for the disc, with almost no talking in between.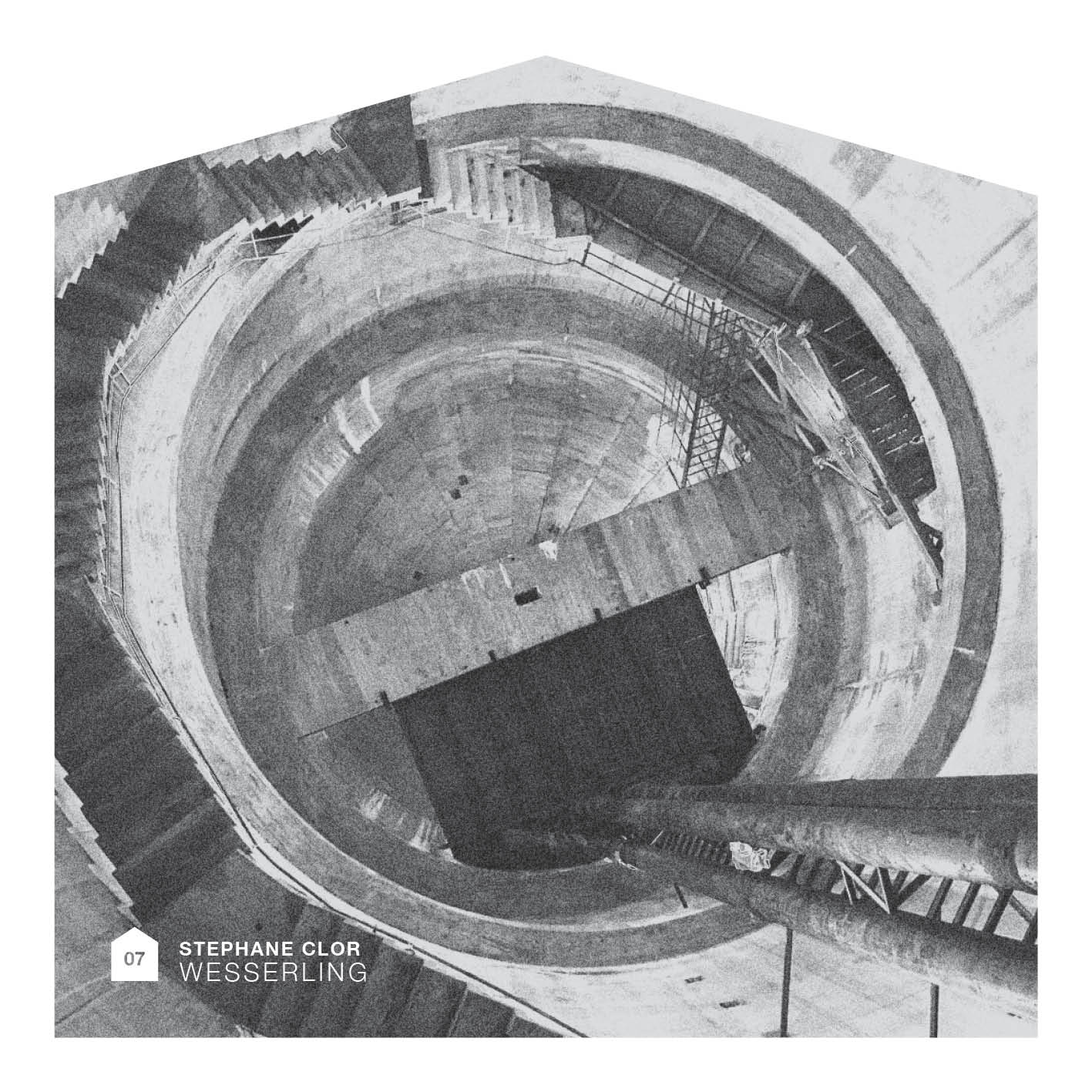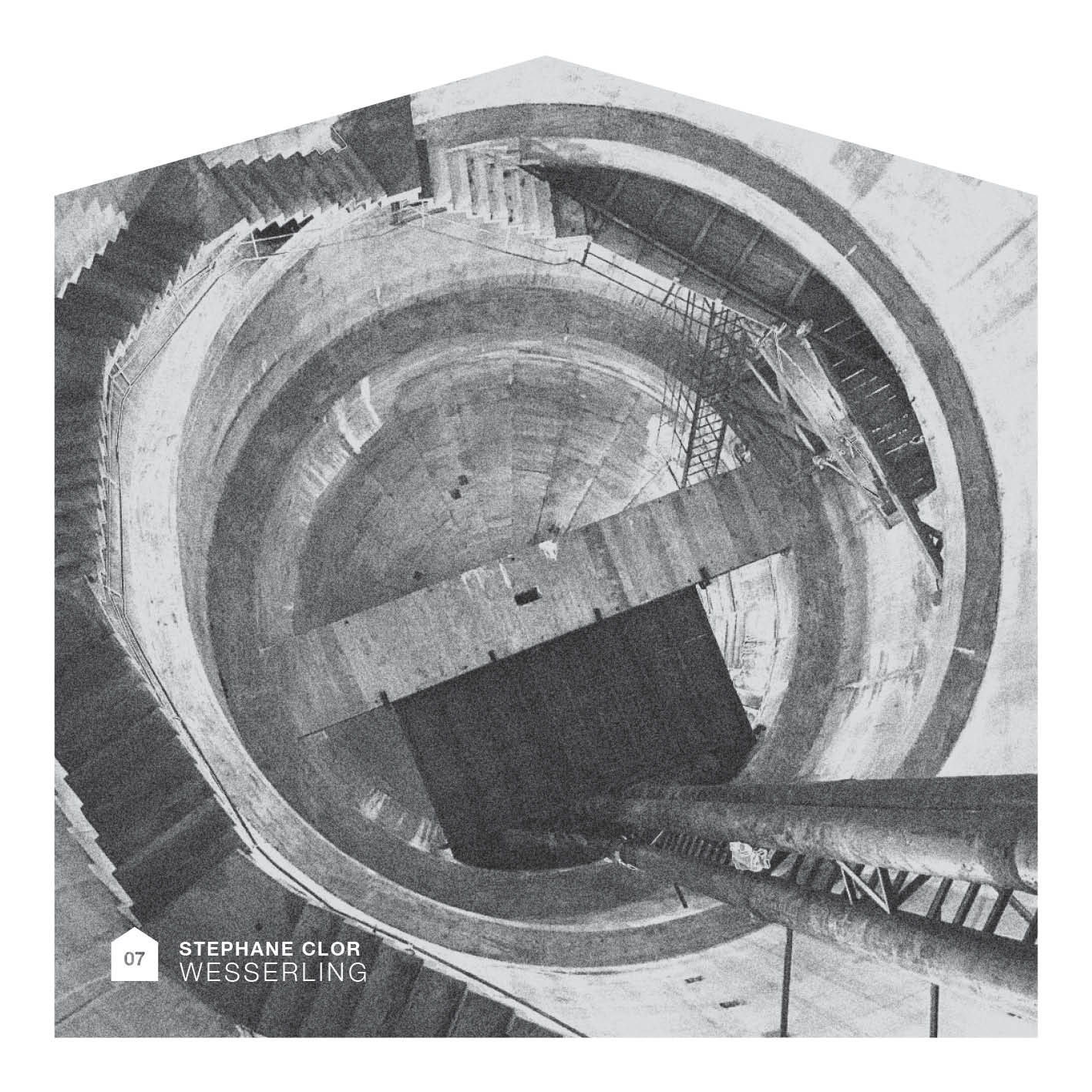 Is this recording made in one morning? Is this a one take live recording?
It is a very long take of 2 hours + 1 hour (after a little break to warm us up), so 3 hours in total.
We didn't keep all the music but only what sounded nice and coherent to us.
What's the main influence of the empty water tower where this album is recorded? The natural echo?
It is an entire world in this water tower. The echo is very special in the low frequencies. The low light, the cold, the humidity and the concrete of the wall are very strong parameters to consider.
I knew the space already and went there two times earlier to explore the sound. So I composed the pieces in consequence. It is a very emotional space for me for different reasons. So I guess the influences are all of that!
Joeri Bruyninckx
---
Stéphane Clor Official Website / Instagram / Bandcamp
Huis Bandcamp