Snake Eye / Red Dirt | Interview | "A cross between King Crimson, The Allman Brothers and Wishbone Ash"
Snake Eye started life as Red Dirt in 1970. The band already had an album released on the Fontana label.
---
After playing several dates in London the band Red Dirt was picked up by Peter F Amott and Ivan Mant who, at the time, worked with the John Sherry Agency and Miles Copeland. Miles Copeland chose the name "Snake Eye" for the new line up. ​Snake Eye played with many of the top artists at the time including the likes of Free, Marc Bolan, The Kinks, Status Quo, and The J. Geils Band and they were described by Manfred Mann as being "one of the best bands" he had seen. Snake Eye could be best described as a cross between King Crimson, The Allman Brothers and Wishbone Ash. Snake Eye have been reformed by Ron Hales and are now performing once again.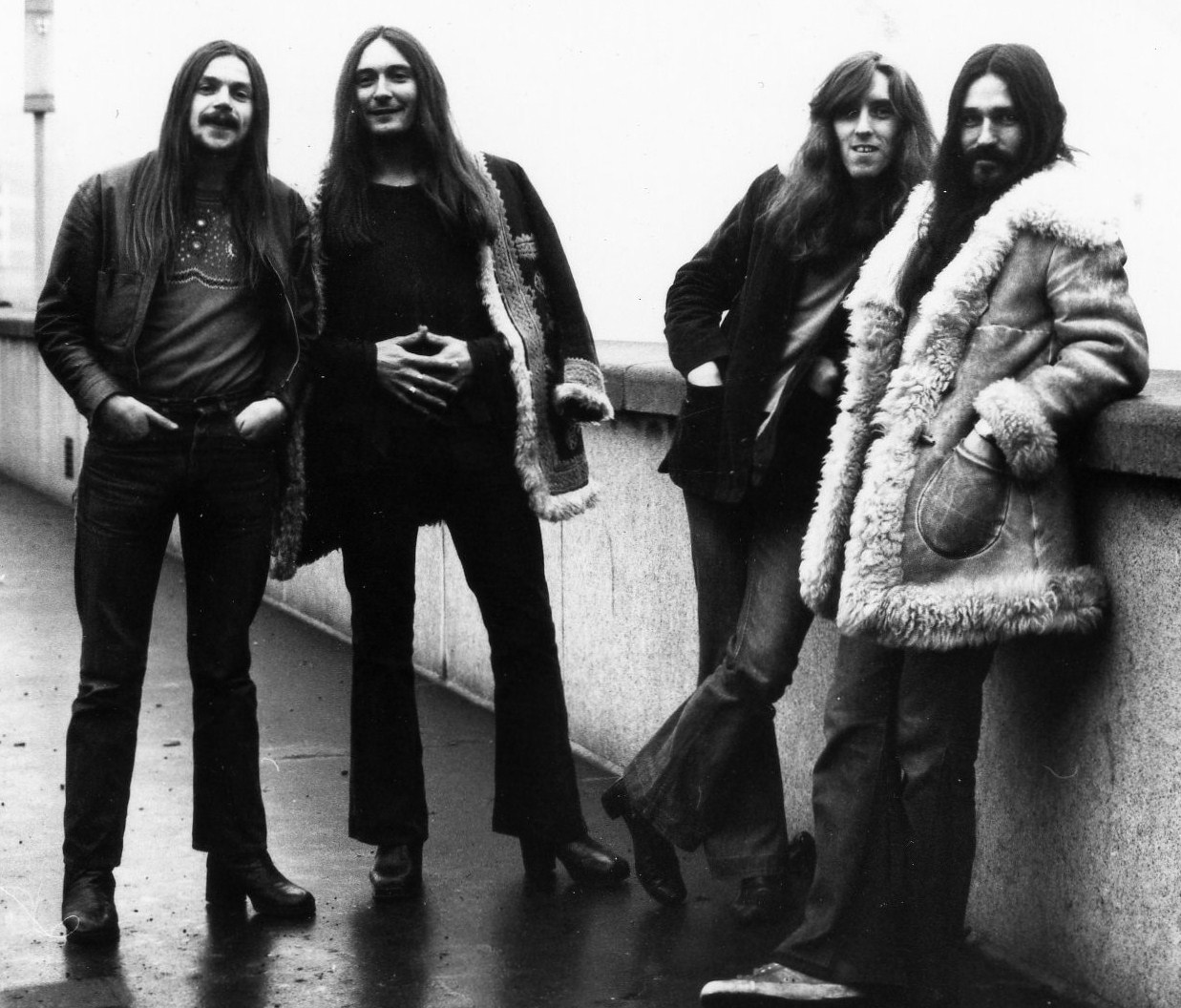 Who are the other members of the reformed version of your old band?
Ron Hales: Snake Eye / Red Dirt reformed in 2016 with me being the only original member. The other original members were invited to take part at the time but due to other commitments they all declined.
The current line-up is:
Nic Hales – lead vocals, lead guitar
Ron Hales – vocals, lead guitar
Callum Smith – vocals, lead guitar
Ben Lourie – bass guitar
Dave Taylor, drums
Dave Richardson wrote the set back in 1971 as an opera telling a story from start to finish with 'The Journey' leading through to 'The Journey's End'. At the time this was a very progressive complex piece of music. When I was informed that the original Snake Eye master tapes had been found and a deal was being sought for the album, I decided to reform Snake Eye / Red Dirt and it took me the best part of a year to work out and rearrange the material for three lead guitarists.
How does it feel to play that old material again on stage with a different line-up to young enthusiastic fans?
Being able to perform this material once again was like a dream come true because between 1970 and 1974 was the best musical period of my life and playing with Snake Eye / Red Dirt, which was such a talented band, was an honour. I didn't dream for one moment that I would get the opportunity of playing these songs again and the response from the younger fans has been pretty amazing with some fans likening the band to a 70's version of Dream Theatre.
"All three lead guitarists in the band play slightly different styles of lead"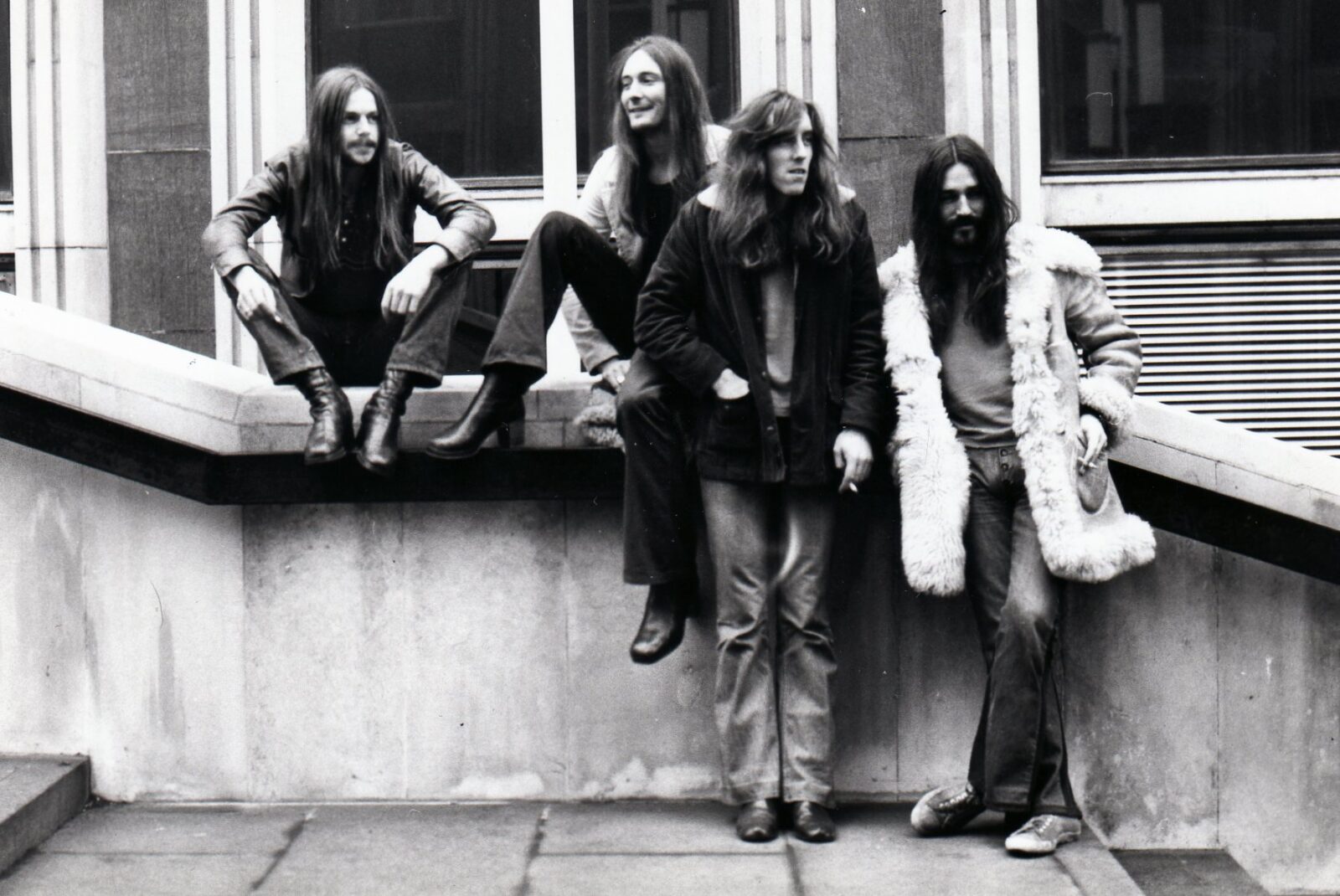 Three lead guitars is a bit unusual but it must sound amazing live.
It took quite some time to re-arrange the music for three lead guitars but the options for musical interaction was fantastic with twin harmony and in places three-part harmony. The sound became fuller because a rhythm guitar could then be employed behind the twin lead sequences. All three lead guitarists in the band play slightly different styles of lead but all use the same technical knowledge of the instrument so the sound gels together perfectly as we all know what each other is thinking.
Covid stopped everything. How has this last year under lockdown been for you? Have you found the isolation creatively challenging or freeing?
I have my own recording studio so over the last 18 months I have been working on my latest project which is mainly instrumental to be called 'The Viking Album' which I am hoping to complete some time in 2022. We are also continuing to record the new Snake Eye album and this should also be finished in 2022.
Would love it if you can share what's the story behind your solo album 'Declaration of Independence'?
The 'Declaration of Independence' album was recorded in Halestorm Studio (my studio). It was produced by me and my long time friend and fellow guitarist Marino De Silva, who had returned back to the UK from Las Vegas in 2015. I met with Marino in London and he suggested that I should record a blues based solo album for distribution in the USA. Marino was originally from Hull and I had worked with him previously in London during 1980-1983 with his band Devotion.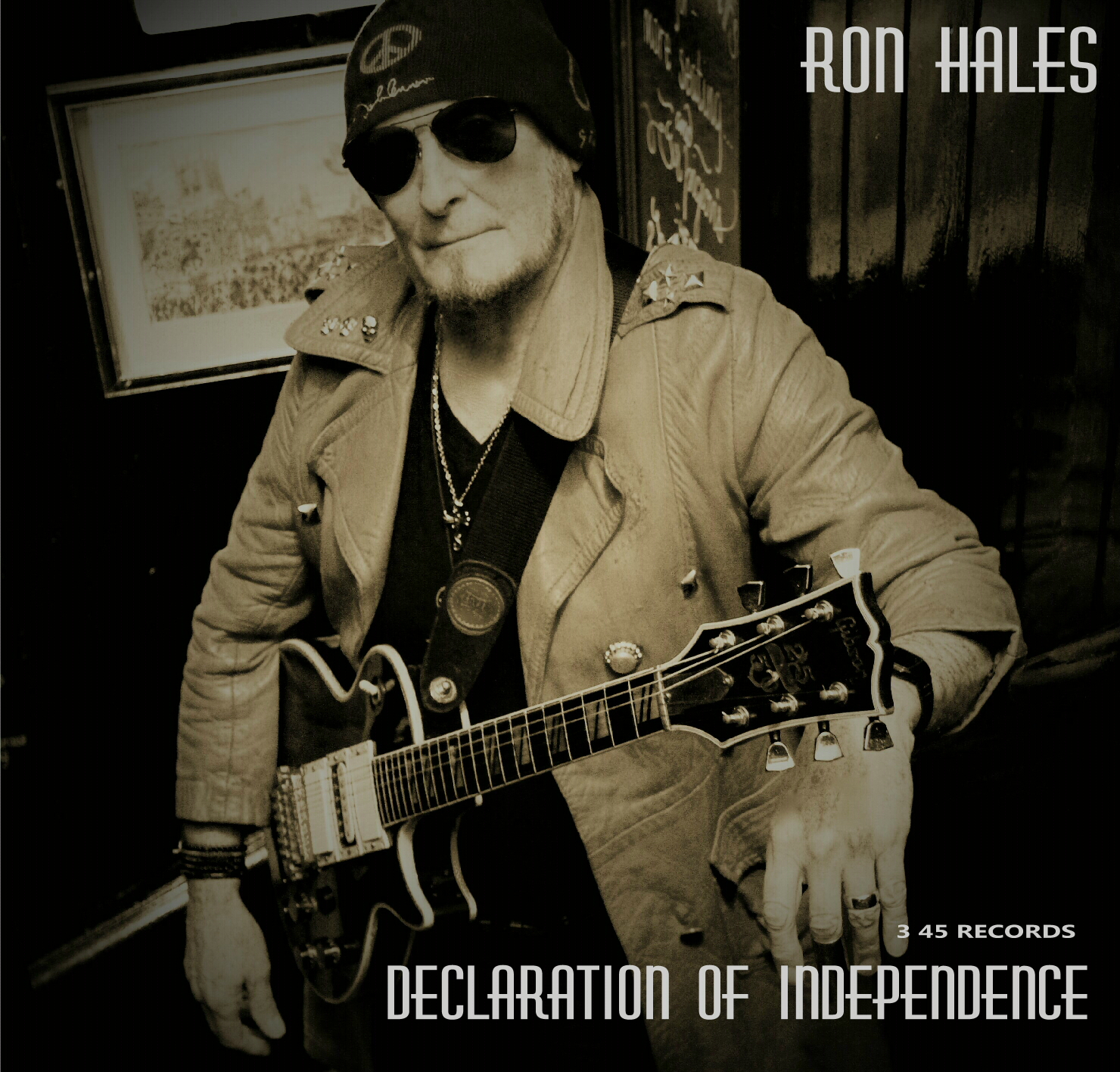 What are some of the early memories when you knew you wanted to be a guitarist?
This is a strange one because, as a very young child, I had a dream … I was in my school room sitting on a desk playing a guitar and I could play anything – that vision has stayed with me all my life.
Tell us some of the records you bought back then and that influenced you as a young kid?
Early influences. Johnny Winter, Mike Bloomfield (of the Paul Butterfield Blues Band), Savoy Brown Blues Band, The Outlaws, It's a Beautiful Day, Captain Beefheart and his Magic Band, East of Eden, Fairport Convention, The Allman Brothers Band, Steely Dan, Little Feat, Hall & Oates, Earth Wind and Fire, Santana, Free, Crosby, Stills, Nash & Young and Frank Zappa to name a few.
What were some of the early bands you played with and what kind of material did you play?
I worked with Marino's Devotion, whose music was influenced by Santana. General Wolf which was an AOR band during the 1980's and I also toured with Lisa Dominique who played a rock and roll set.
You replaced Steve Howden on guitar. How did the story of Red Dirt begin?
Steve Howden (guitar and vocals) together with Steve Jackson (drums) both from York formed Red Dirt after they were offered a production deal set up by Geoff Gill with Morgan Studios in Willesden. They brought in Ken Giles (bass) who was from Bridlington and Dave Richardson (vocals) who was from Hull. The album was released on the Fontana label in 1970.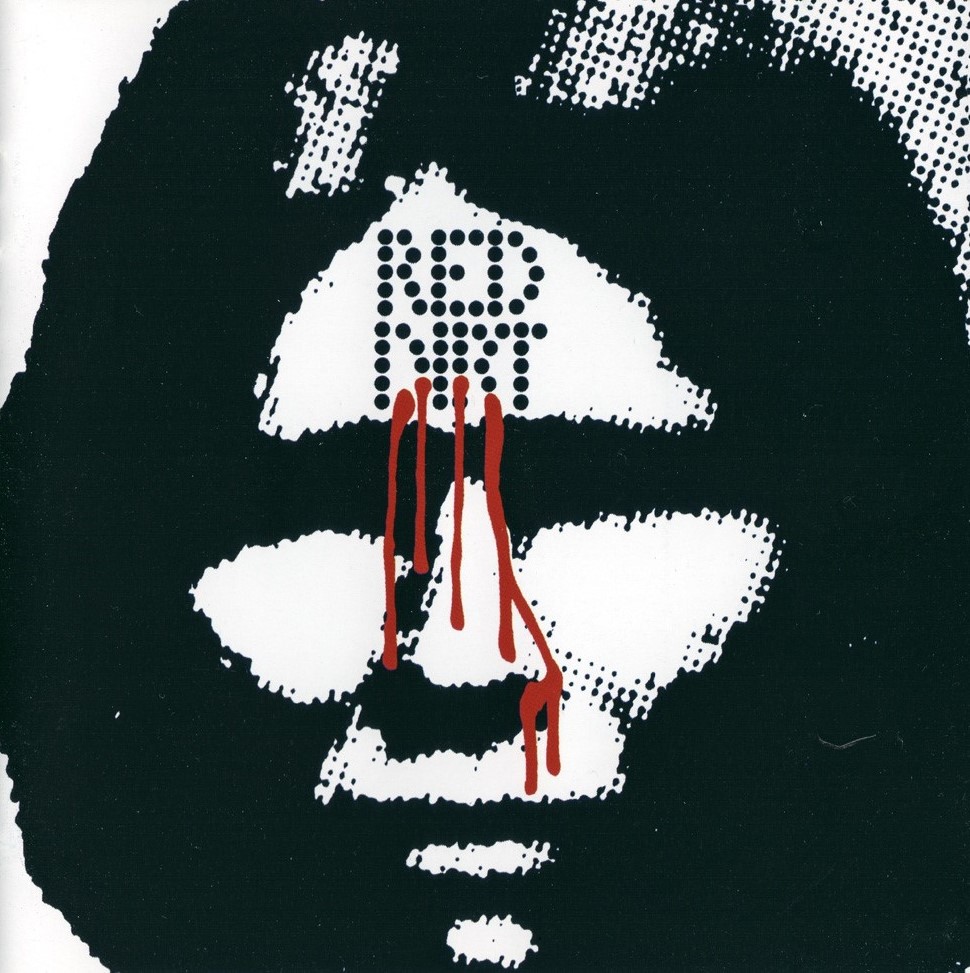 You joined at the time when the band started working on their second album. Would you like to share some insight on that?
I had just returned to Hull after working in London and Dave Richardson whom I knew from school came to see me to offer me the job as lead guitarist with Red Dirt. I don't know the circumstances in which Steve Howden left the band. I worked with Dave Richardson for a few weeks on the material and then we went to Morgan Studios and recorded the second album.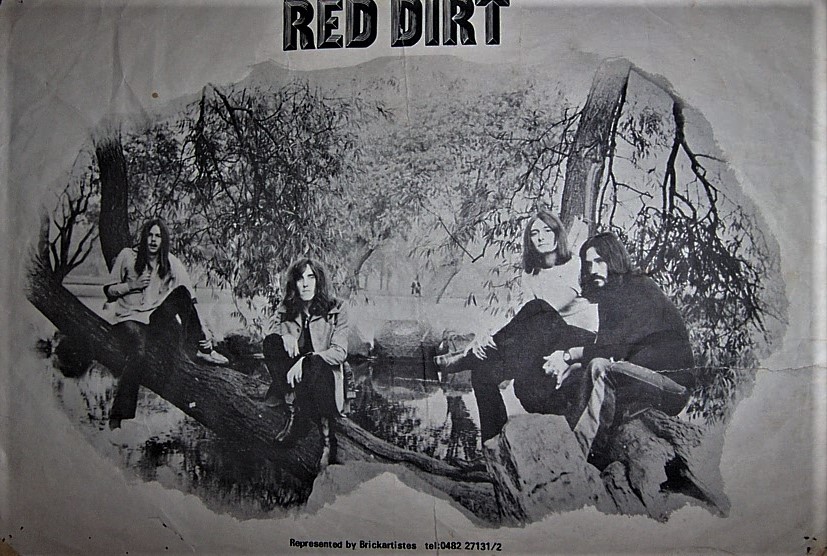 What were the circumstances about the album not being issued at the time?
Soon after the second album had been recorded, Red Dirt was offered a management deal with Peter Amott and Ivan Mant working with the John Sherry Organisation. The management took control of the master tapes at that time and my understanding was that the second album was to be released in due course.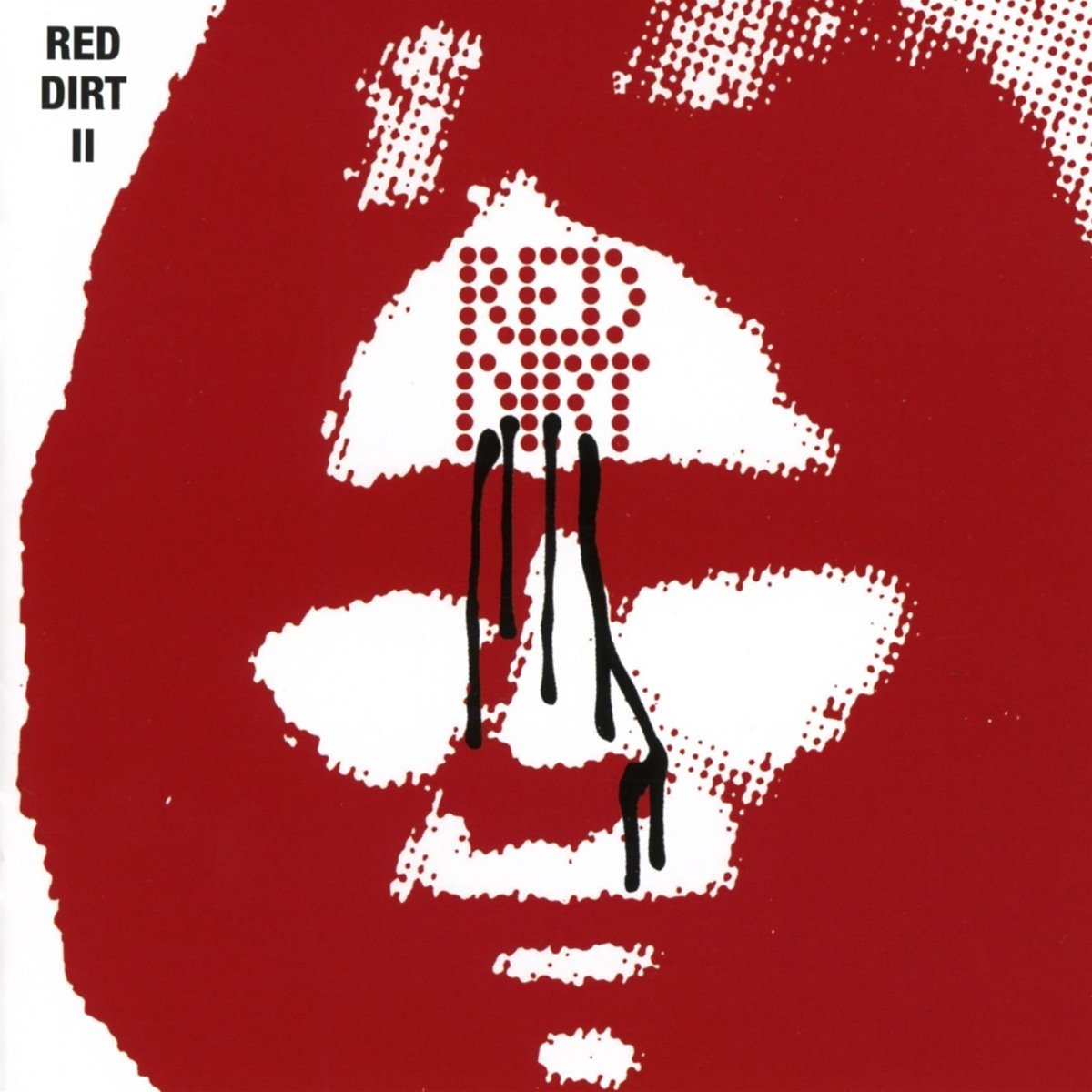 How did the band morph into Snake Eye?
When we first signed the management deal with Peter Amott and Ivan Mant the band was still called Red Dirt and we were gigging the songs from the second album – 'From End to End', 'Yesterday, Today and Tomorrow', 'Circle Song', 'I'd Rather Go Back 15 Years' and 'Tolly Cobbold'.
After a few months in 1971 it was decided that the band needed a name change. The name "Snake Eye" was chosen for us by Miles Copeland (JSO) Stewart Copeland's brother (The Police). At the same time a new set was written by Dave Richardson taking Snake Eye into a different direction more in the vein of Blossom Toes and The Allman Brothers Band with complex twin lead harmony guitars.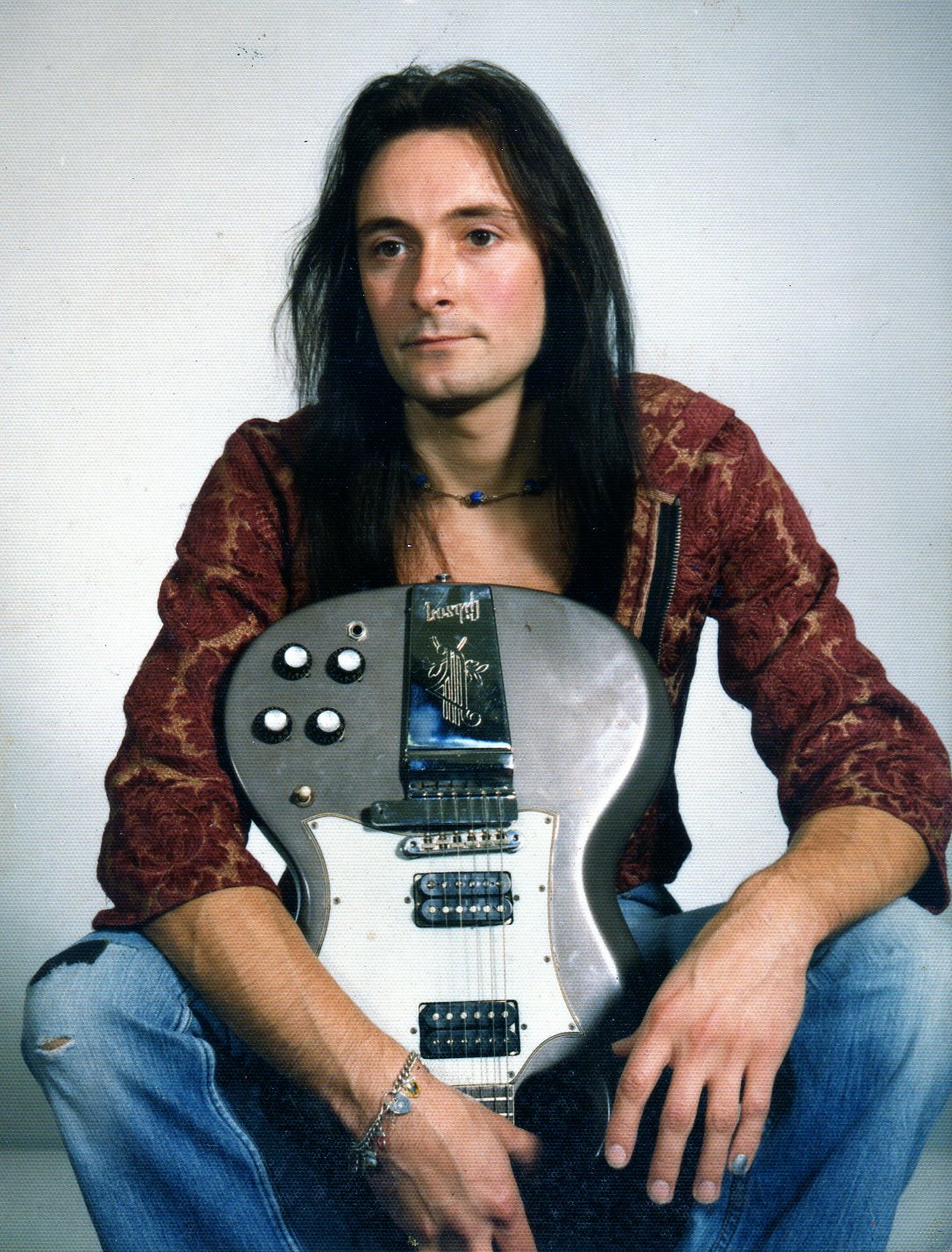 You toured with some really big names in the music biz when and where was your most memorable gig?
We played with The Kinks, Genesis, Family, Marc Bolan (T. Rex), Status Quo, Thin Lizzy and the J. Geils Band but the most memorable gig was when we supported Free at Bracknell Sports Centre in 1972. We were offered a two gallon bottle of brandy by the organisers, Asguard Entertainment Agency, if we got an encore, which we did!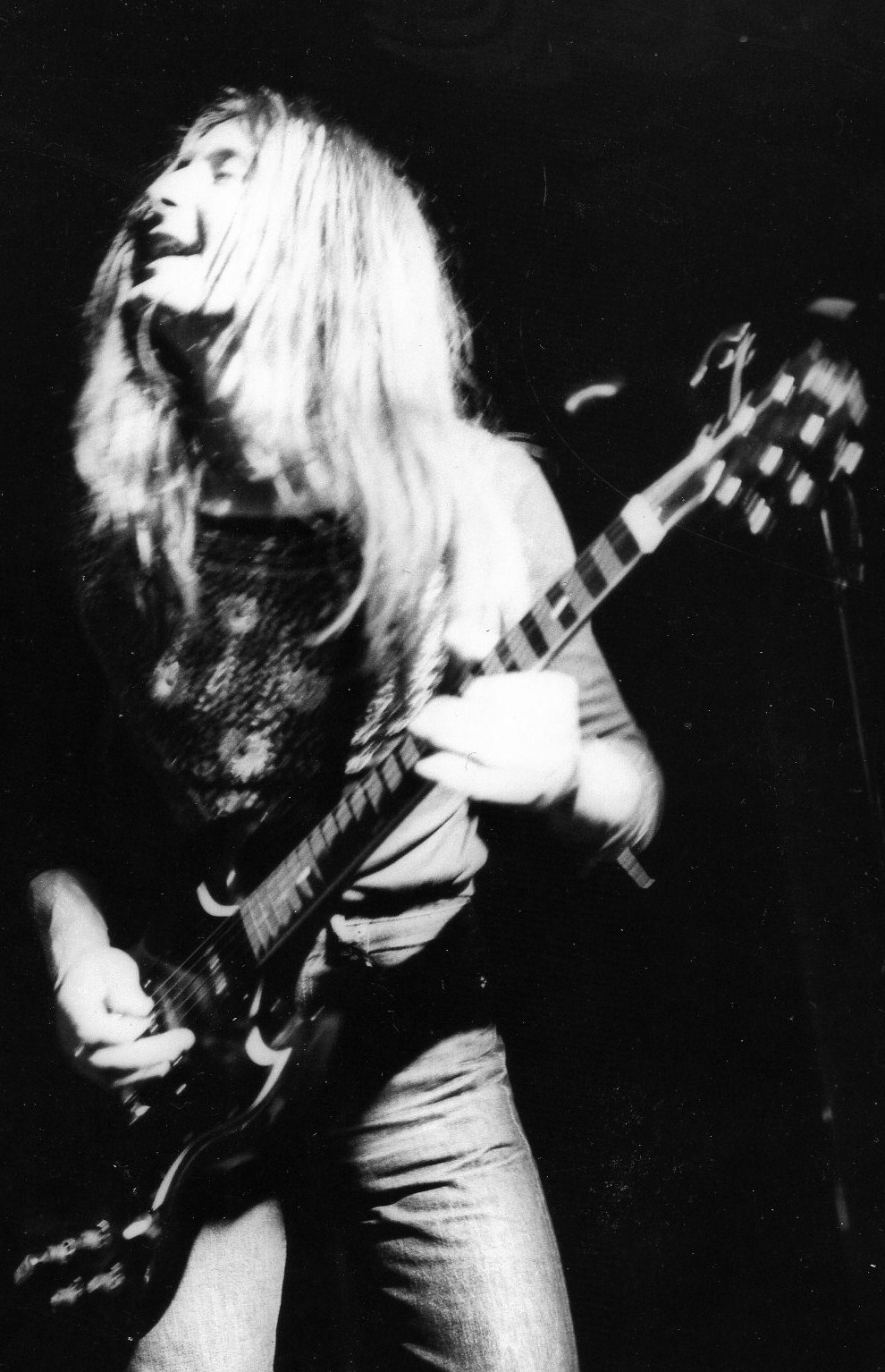 How did you locate the Snake Eye recordings?
My understanding is that the master tapes were given to Peter Amott and Ivan Mant after they had been found in a basement in Denmark Street. Snake Eye had spent some time recording in Denmark Street Studio during 1972.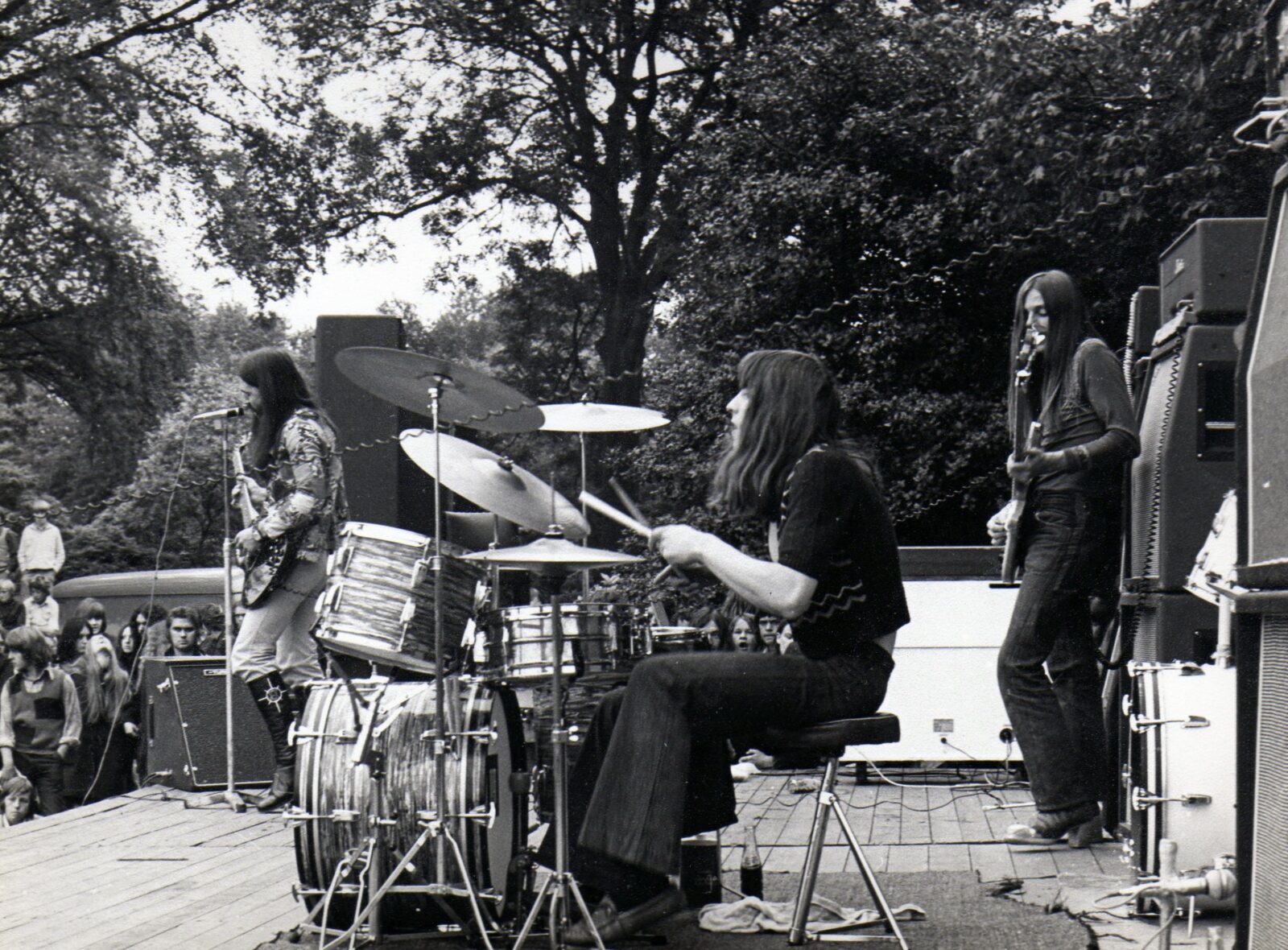 Manfred Mann praised Snake Eye as one of the best bands he had seen …
We supported Manfred Mann's Earth Band at London Polytechnic in 1973. Manfred Mann really liked the band, especially the harmony guitar work. This was a real compliment coming from a musician of his stature.
"The idea of the band, dynamically, was to be in places like a sledgehammer and in other places you could hear a pin drop"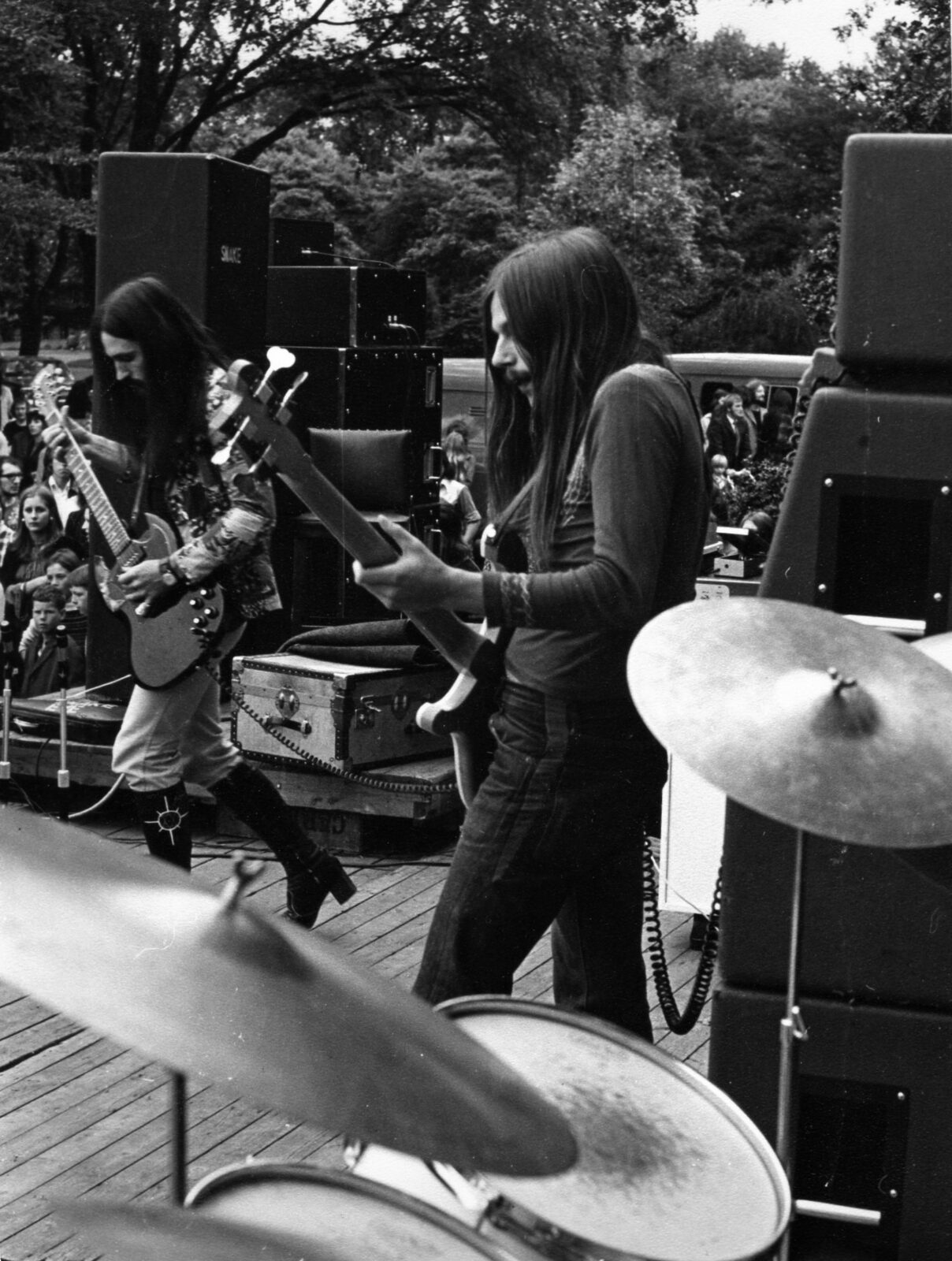 I love the twin lead melodic guitar solos on the album.
Dave and I spent weeks, day after day, in his bedroom in Hull playing these solos over and over until I personally could have played them backwards in my sleep. The idea of the band, dynamically, was to be in places like a sledgehammer and in other places you could hear a pin drop.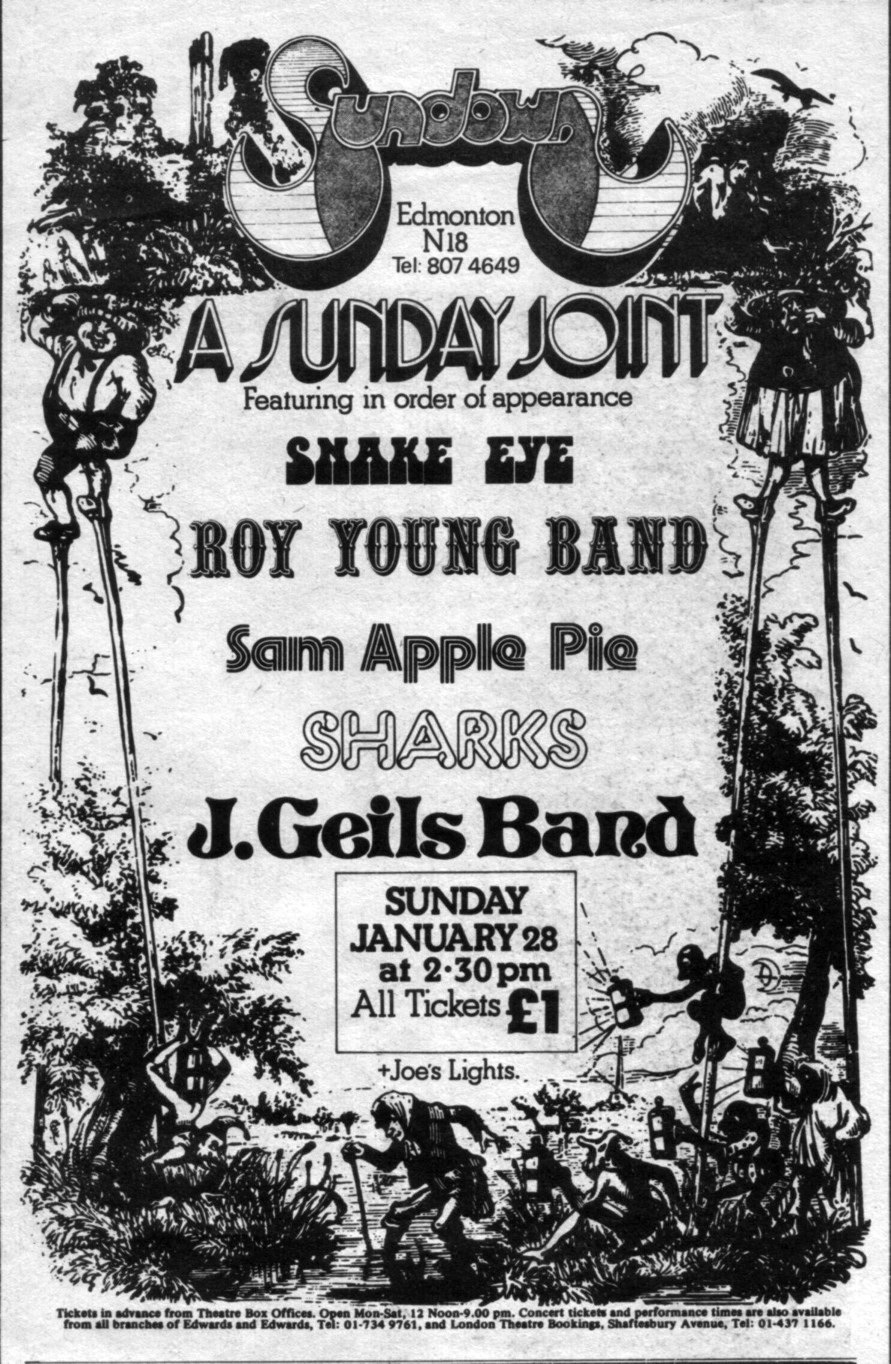 You split around 1974. It's a real shame that this wasn't released back then. How come?
A deal was done with Transatlantic Records but the album was put on hold. Unfortunately, before the album could be released both Steve Jackson and Ken Giles left the band. New band members joined and we continued gigging for a couple more years and the band finally split in 1974.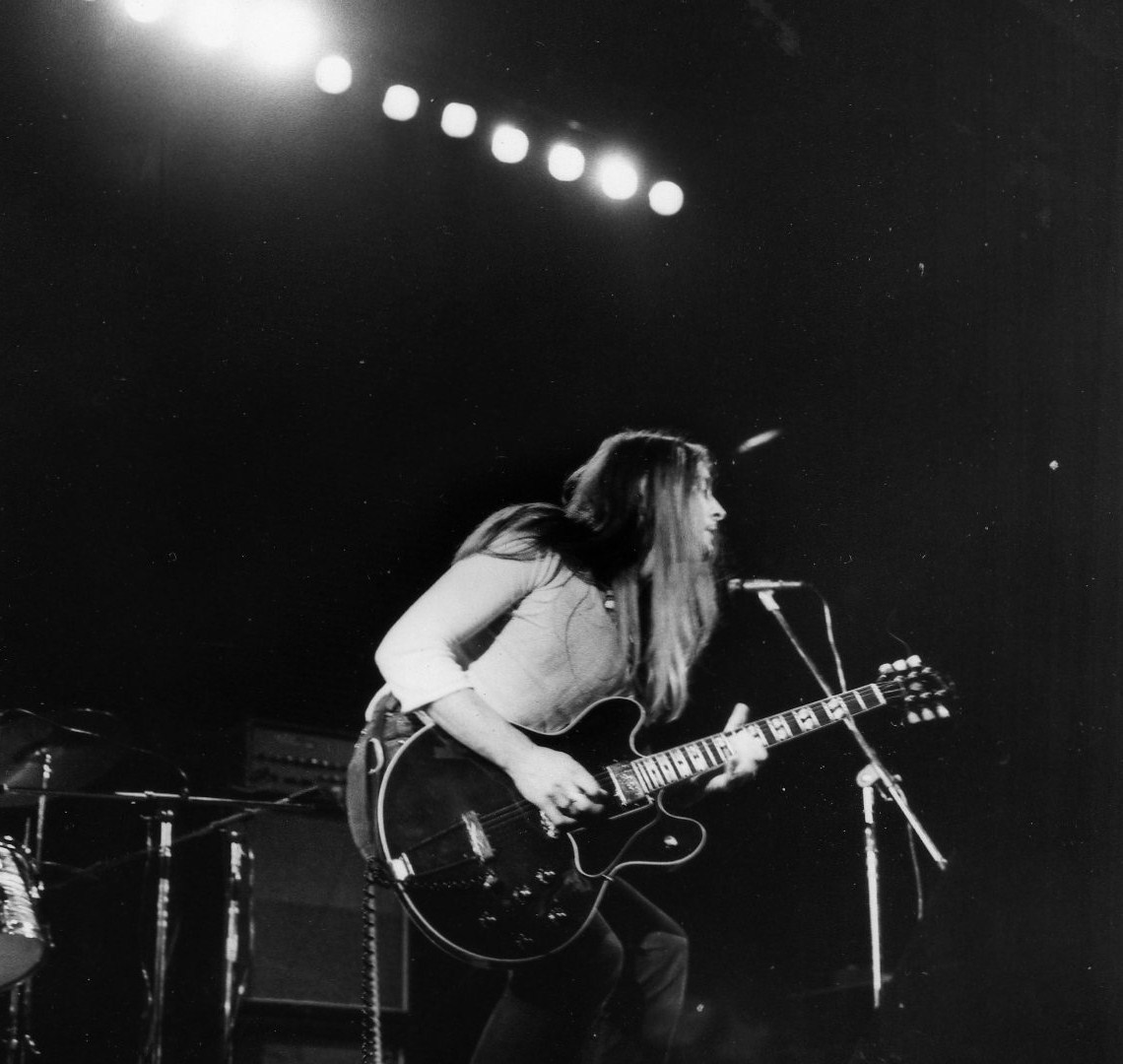 What occupied your life after that?
After Snake Eye the music industry changed into punk and new age bands which made it difficult to continue at that time. I moved to London in 1980 and played with several bands including Marino's Devotion which had some limited success. I then returned to Hull in 1983 to set up my own guitar school. At the same time I formed General Wolf with Les Maull (vocals) and wrote and recorded 8 tuition books of various styles of guitar playing called Blues Power books.
General Wolf lasted until 1988 when I was invited to join with Marino again and his sister Lisa Dominique who was signed to Paul Birch and Revolver Records. I toured with Lisa for two years playing the Marquee Club, Dominion Theatre, Astoria and other gigs all across the UK.
The 90's was a reasonably quiet period for me and I concentrated on my guitar school and tuition books.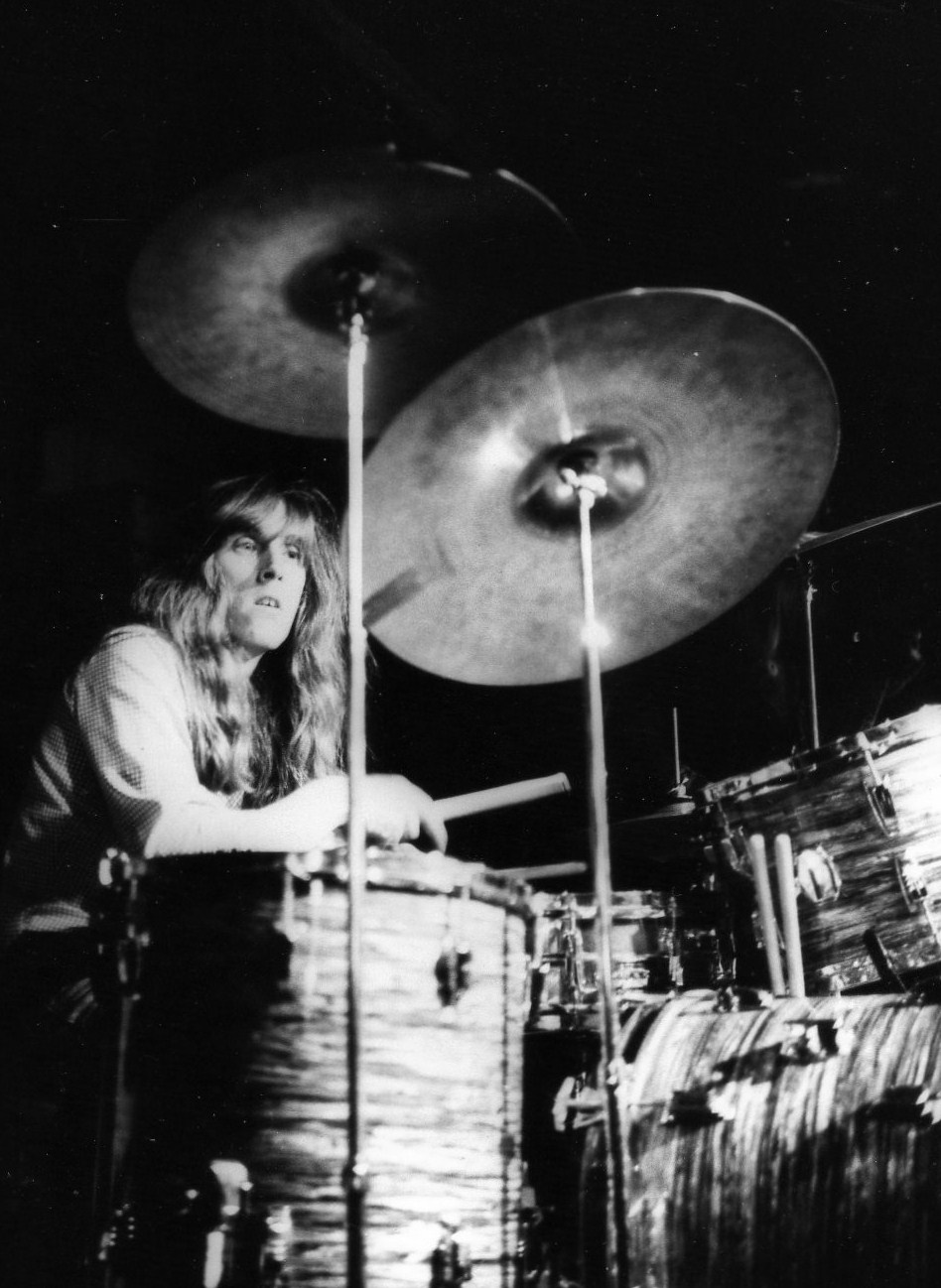 Do tell us more about General Wolf.
I was invited to join a band called Moselle in 1983 with John and Ian Morrelli.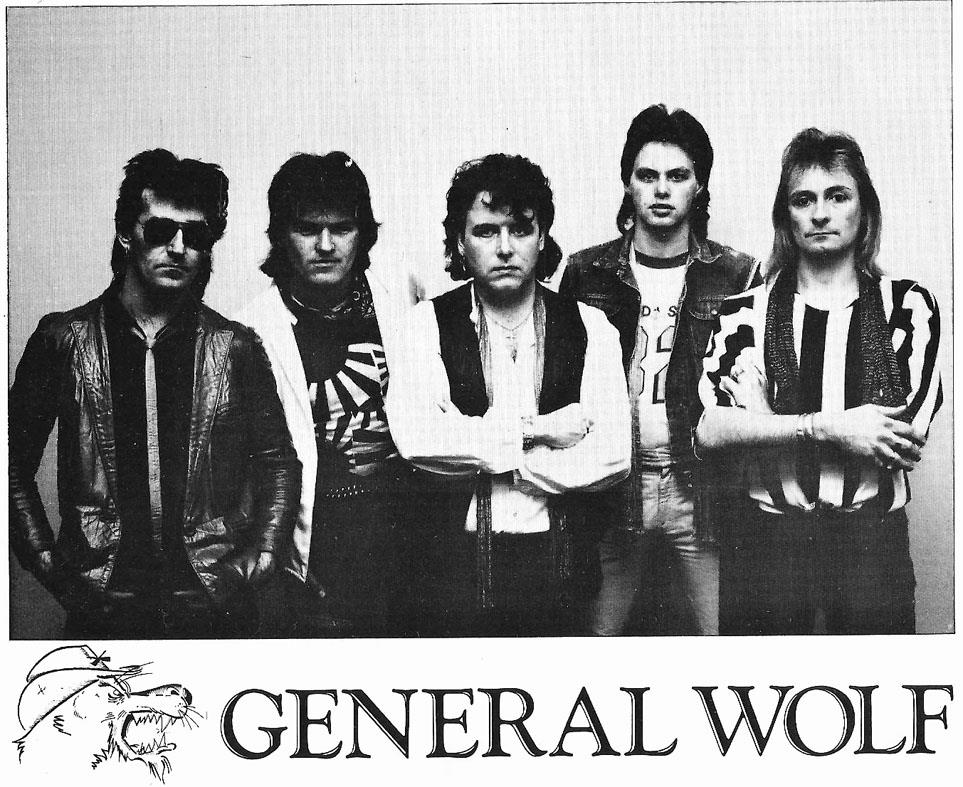 The band was very much in the style of Boston and some really excellent songs were written by John Morrelli, two of which were included on the Moselle/General Wolf album which was recently released by No Remorse Records, Greece.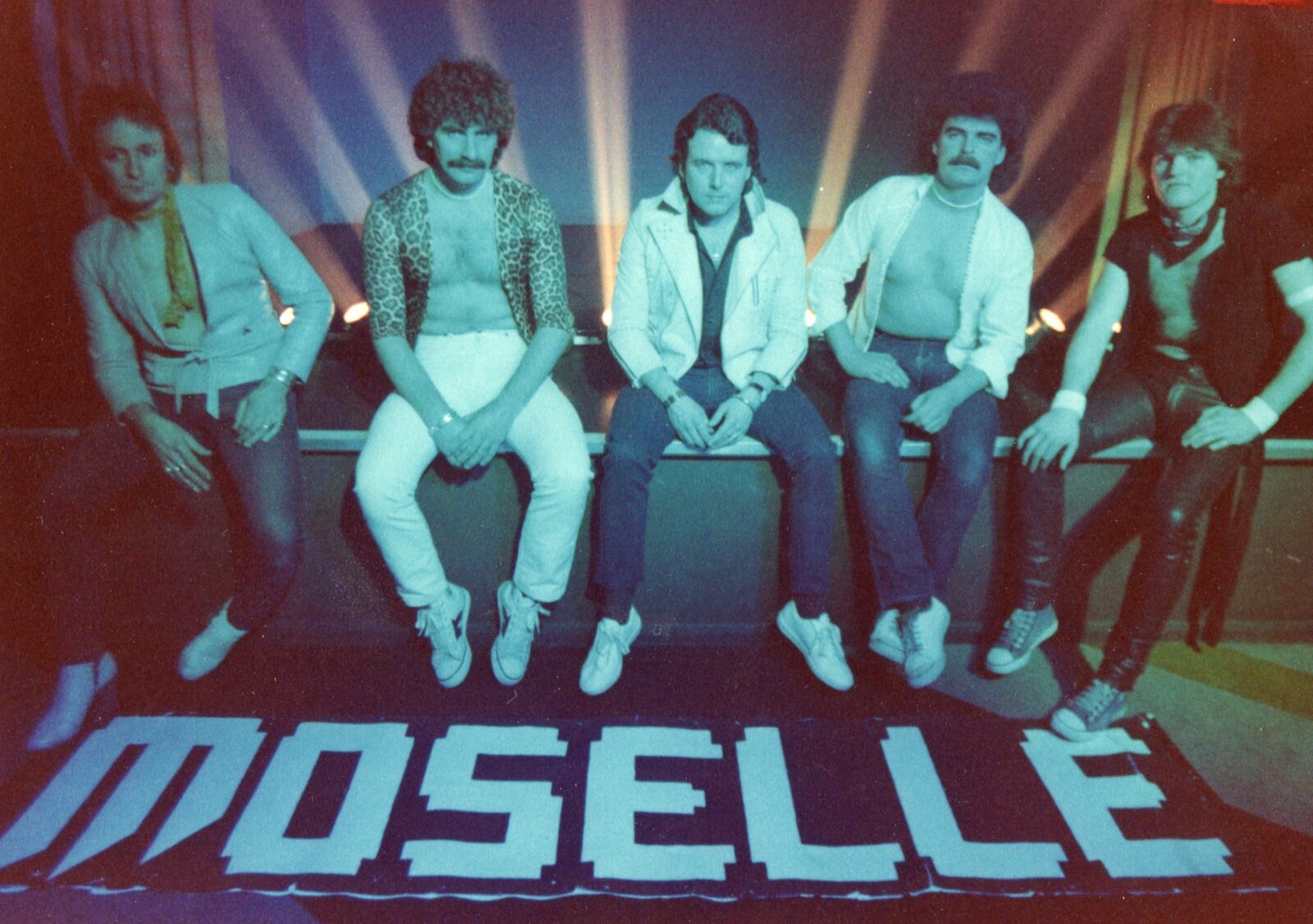 General Wolf was born out of this band when John and Ian Morrrelli were replaced by Chris Brown (lead guitar) and Dave Richardson (Red Dirt / Snake Eye)(bass guitar) with Dave Taylor (drums) from Moselle staying with us in General Wolf.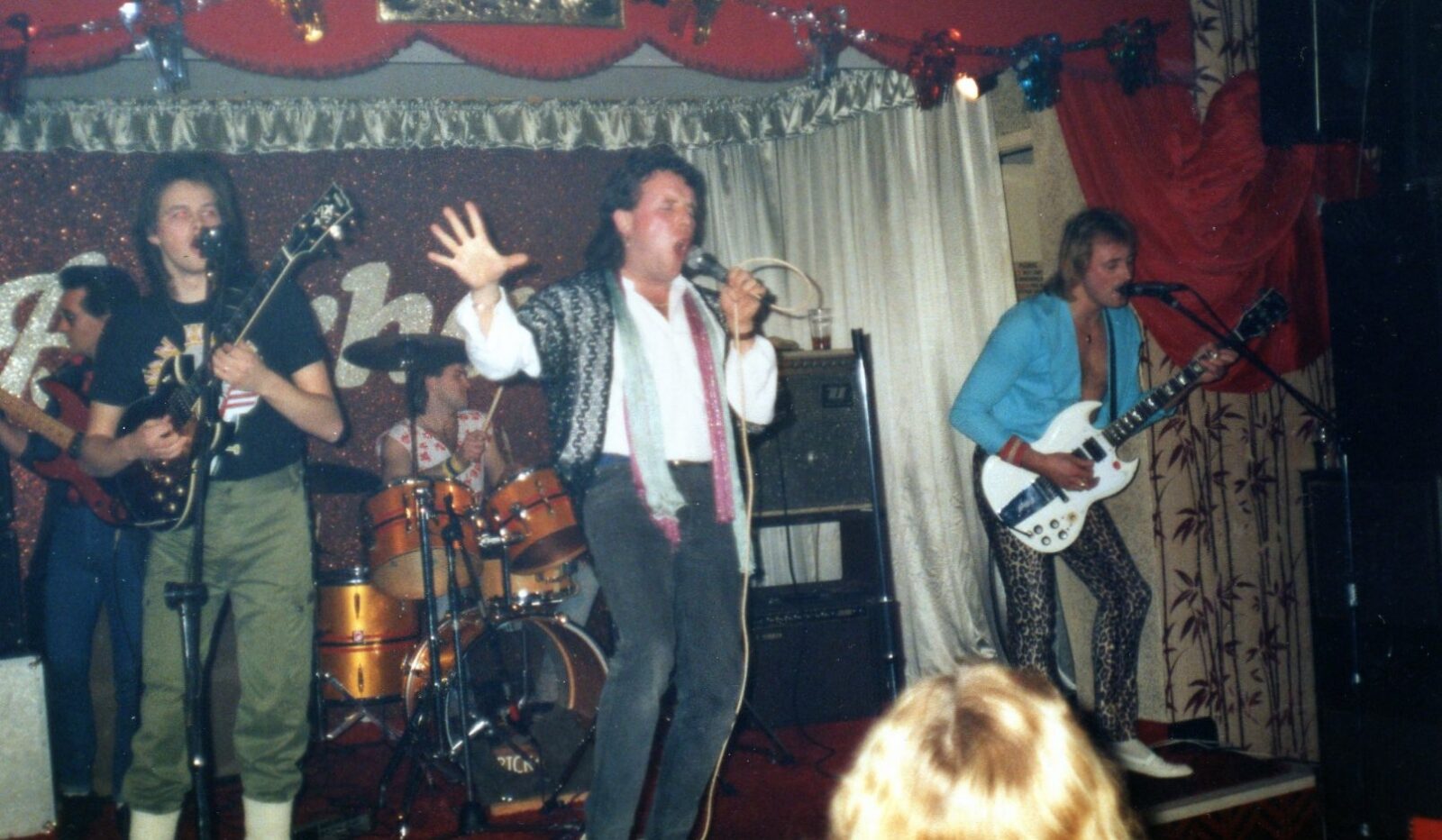 General Wolf was quite successful releasing a single 'I Believe in Love' and appearing on TV and winning an International song contest in London.
Is there any unreleased material left?
No. All original recordings have been released. Red Dirt and bonus tracks (second album) released on Secret Records. Snake Eye album released on Angel Air Records and General Wolf album released on No Remorse Records.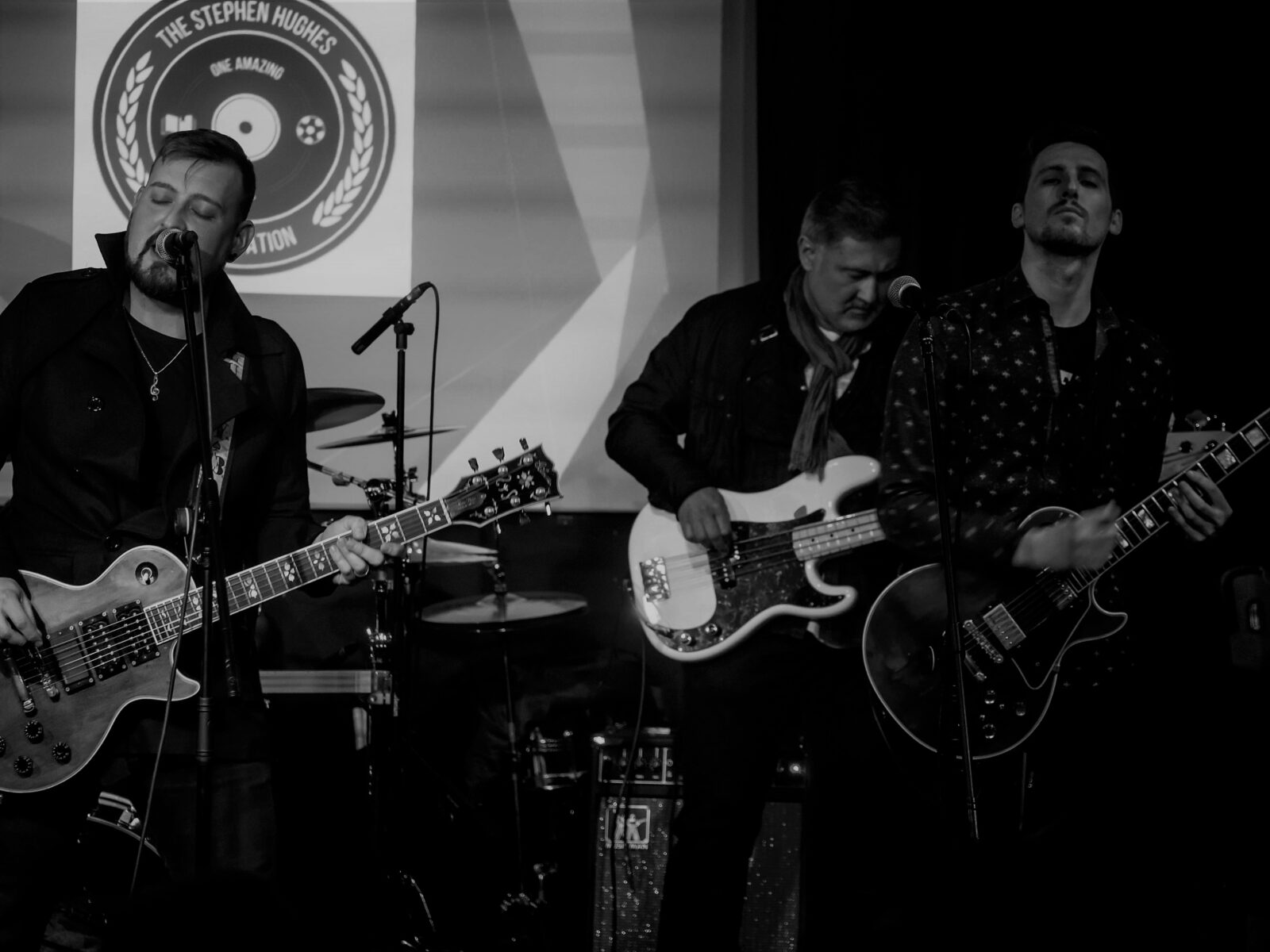 Thank you for taking your time. Last word is yours.
Thank you for the interview, much appreciated. I hope my answers satisfy your questions.
Snake Eye album (CD)
General Wolf album (CD)
Ron Hales 'Declaration of Independence album' (CD)
Also all of the Blues Power tuition books are available for digital download at www.ronhales.com.
Currently in the pipeline is the new Snake Eye album featuring the new line up with three lead guitars which should be completed during 2022. My new project 'The Viking Album' which is mainly instrumental should also be released during 2022.
Klemen Breznikar
---
Headline photo: Snake Eye at Wardour Street (1972)
Ron Hales Official Website / Facebook / Instagram