'Billy' by Mocaine | New Album, 'The Birth of Billy Munro'
Exclusive video premiere of 'Billy' by New Delhi-based Mocaine, taken from 'The Birth of Billy Munro' album.
---
Mocaine dropped their debut full length, 'The Birth of Billy Munro', on October 1st on CD and digital formats. The concept album is accompanied by a 13,000-word novella of the same name (released on the same day) and will soon be followed by a short film. Together, they will form the first part of the Billy Munro universe.
Mocaine brainchild Amrit Mohan comments:
"This video intends to engulf the viewer in multiple narratives: an aural character sketch of Billy Munro, the hero of our story, that unfolds simultaneously with a literary summation of the bloody event that sets him off on the journey that will become The Birth of Billy Munro."
Mocaine is a project led by Amrit Mohan and comprised of some of the finest session musicians in the Indian indie circuit. Their music is reminiscent of the Seattle sound of the '90s and the "white-boy blues" at the same time, making it nostalgic, heavy, and groovy at once. Going live in January 2018 in their first year, Mocaine played 25 shows across 5 Indian cities and released a five song EP, 'Portrait of Dali', along with a video album.
Mocaine's latest full-length, 'The Birth of Billy Munro', features eight tracks that mark pivotal moments in the eight parts of the story of Billy Munro, written by the Mocaine mastermind Amrit Mohan himself. The story progresses through a fervently paced novella that follows Billy Munro across the Southern landscape for thirteen days in thirteen thousand words. Soon after, a short film that explores the author's mental state and his questionable process, interspersed with the strange events that befall Billy Munro, makes for the final piece of 'The Birth Of Billy Munro', part 1 of the Billy Munro universe.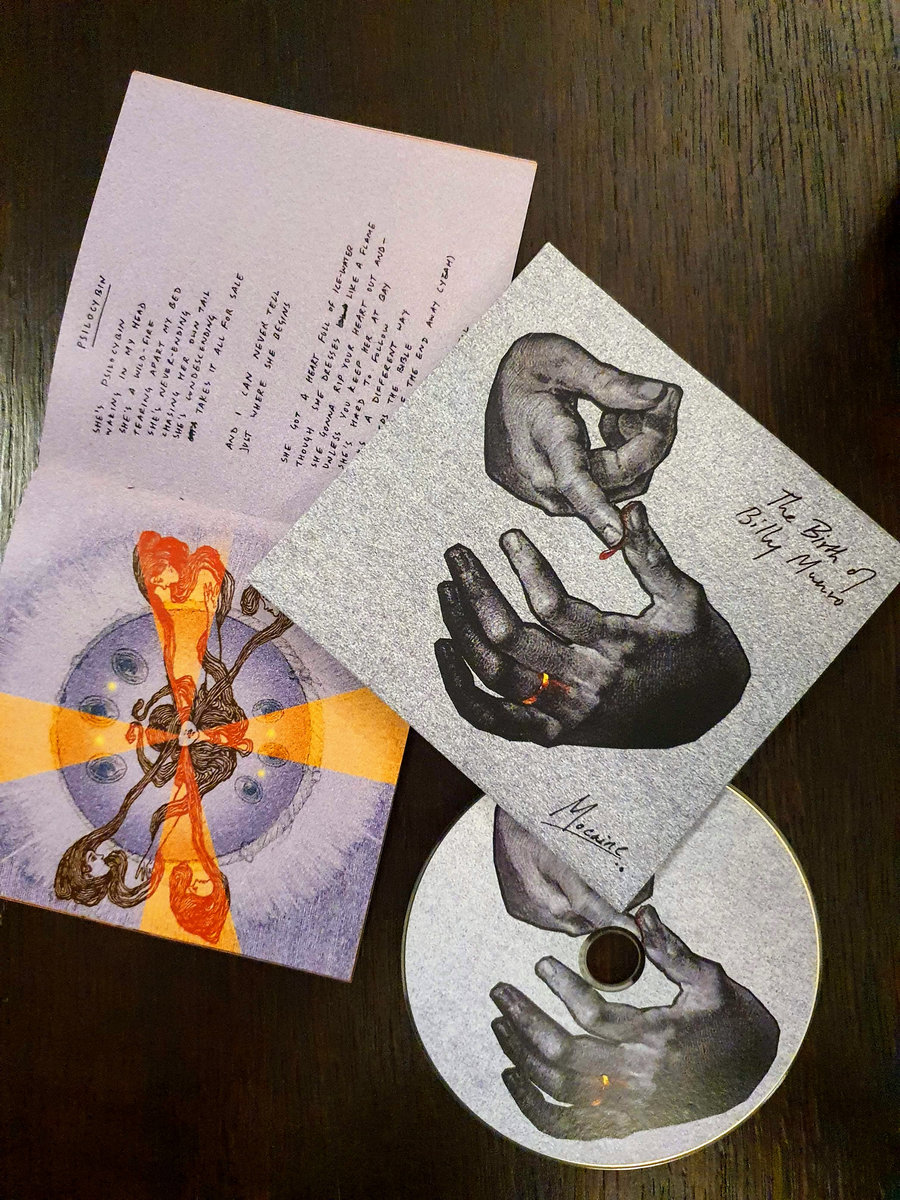 Mocaine has already finalized the second part of the Billy Munro, which will be unfolded most likely in mid-2022.
---
Mocaine Facebook / Instagram / YouTube / SoundCloud / Bandcamp