'A Slow Revelation' by Anna Westin | "A blending of time to create something beyond time"
Exclusive video premiere of 'A Slow Revelation' by singer, songwriter, and poet, Anna Westin.
---
Anna Westin is a singer, songwriter, and poet whose music fuses folk, electronic and experimental music, producing a raw and unique sound that features Anna's effortless vocals often intertwined with spoken word poetry. As songwriter and poet, she has also produced scores for several British short films and has toured North America and the Middle East, performing at many well known music venues throughout the UK. She has shared the stage with a number of performers, including Pete Doherty, Josh Flowers, Roo Panes, Griga Cucic and Robert Logan.
Currently based between the Canadian East Coast, and London, UK, Anna's latest album LEV was produced by Voka Gentle's Ellie and Imogen Mason (Mara Simpson), and mixed by Marcus Hamblett (Villagers, James Holden, The Staves, This is the Kit), mastered by Harris Newman, and features Rob Pemberton (The Staves, Rachel Dadd, Willie Mason) and Joanne Clara (Roo Panes) among others.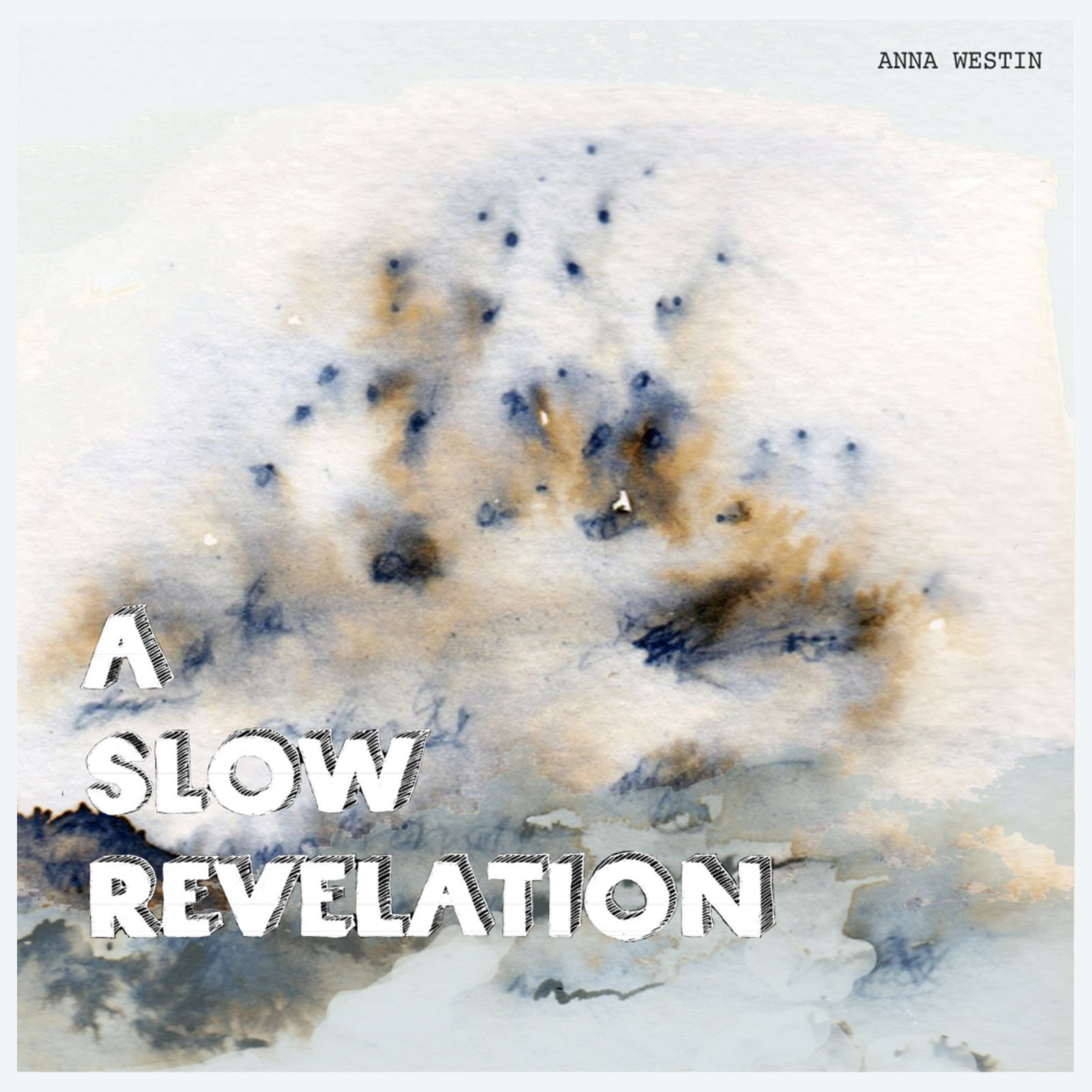 "The song was, for me, an exploration of how a relationship can go from a mysterious and hidden feeling to an actual "thing" – an expressed and reciprocal connection to another person. I realized that most of it had to be about trust – that you had to, at one point or another, trust the person enough to take their word for it, that this trust was what took a relationship from "nothing" to "something". And it feels so fragile, so tenuous. The idea that so much could come out of something so little. It reminded me of how trust is the delicate thread that weaves all human relationship, love, together in some way – which is why it is so painful when it is broken, or forgotten – even though this, too, is such a normal, human experience. And then we have to start again, to go back to a small act of trusting what another person has said, to build a new thing…"
"'A Slow Revelation' was written while I was living in Margate, an English seaside town. It was one of those songs that came pretty quickly – it was easy to write, and I don't remember much about the melody or how it came, other than that I was thinking through something, and then it was there, written in some kind of musical form… Recording the song created something new, because the original is a very stripped back, folklike acoustic piece. Imogen and Ellie Mason were my producers, and their creative vision brought a whole new sense of colour to the 'fuchsia fire' and dreamlike unfolding of the imagery. They added the electric guitar, synths and backing vocals, the piano and the Rhodes to convey movement as well as this underriding solid presence of trust – that is light, ethereal, fragile, and yet enduring, rich, bedrock stuff. We met Rob, an amazing drummer outside of Stroud, who just added moving rhythmic cohesion to the piece, and Tom Ward brought it all together with a wonderful warm bass. Marcus Hamblett, who mixed the whole album, had so much sensitivity when he responded to each song individually. That's what you get a real sense of in the album – that each stands as its own piece, but comes together as a whole." Anna Westin
In addition to her work as a poet and musician, Anna has a PhD in philosophy, lectures and speaks internationally, and is actively involved in anti-trafficking activism as the Director of The JAM Network UK. The music of LEV draws inspiration from the Irish, monastic chants, Jewish and Swedish folk melodies that Anna grew up with and brings them into the world of modern indie folk, "trying to combine something ancient and almost monastic with something totally contemporary. A blending of time to create something beyond time".
---
Anna Westin Official Website / Instagram / YouTube