Maestro Maya | Interview | 'Live From Planet Maya', New Vinyl Release via Nasoni Records
To celebrate the end of 2020, Maestro Maya gathered in the woods outside of Denton, TX and recorded an out of this world live set.
---
On December 3, Nasoni Records will release a very special Vinyl Edition of 300 pieces on 180 gram coloured high quality vinyl.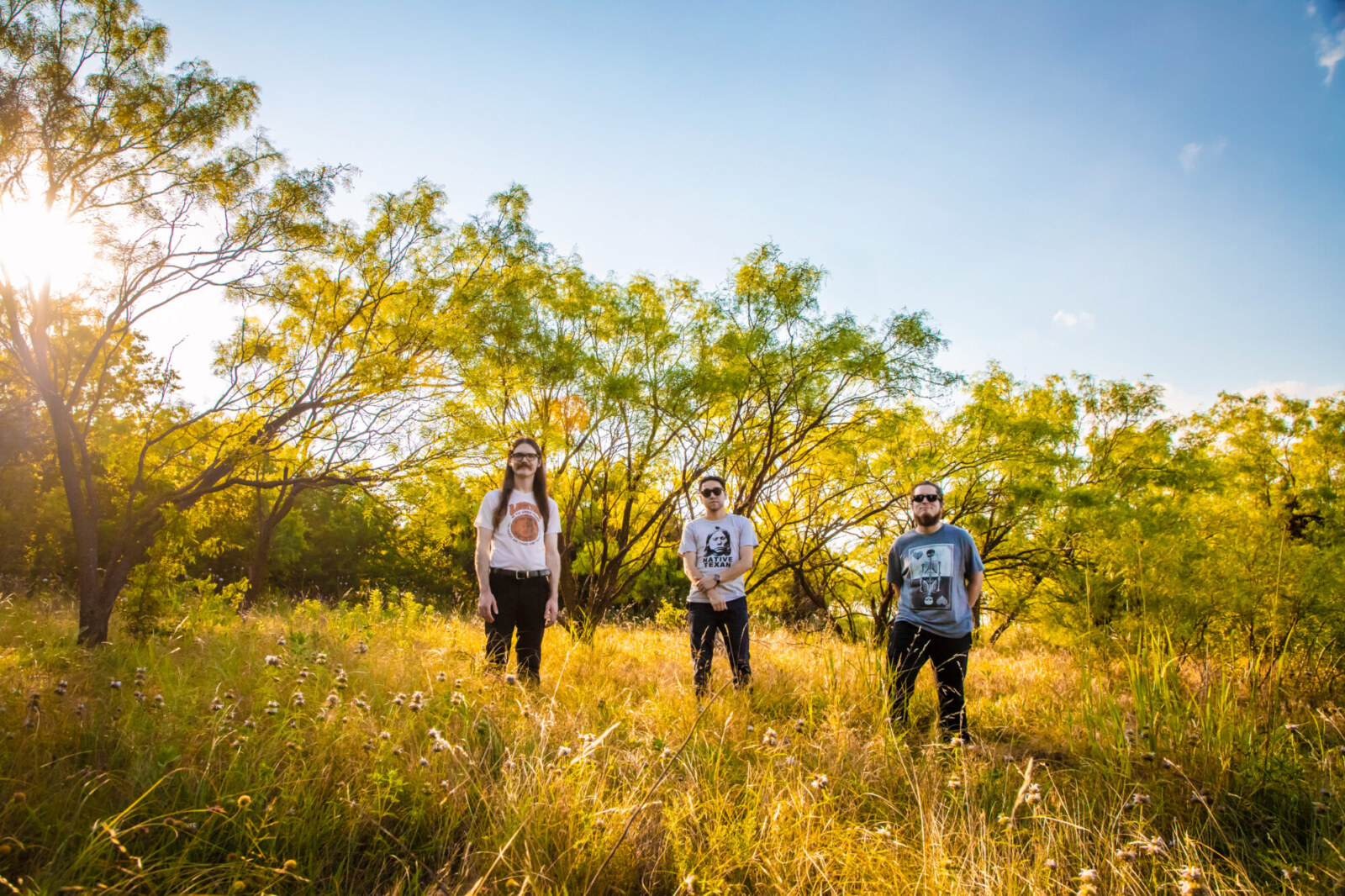 Josh Cinquemani (guitar/vocals)
Jonahs Downer (bass)
Andres Serrano (drums)
"A live performance is really where the magic happens"
'Live From Planet Maya' was released on December 31, 2020. Nasoni Records are preparing a vinyl release. Are you excited to hear it on vinyl?
Absolutely! We are all very excited to hear our assorted collection of live jams on vinyl as well as release the album with the legendary Nasoni Records. Kind of seems like a dream really…
The whole album is recorded live in the woods of Denton, Texas. Tell us about it.
Well, for the last couple years we've played at a local DIY music festival called No Fest (short for November Fest, since it's always at the end of November) put on by our good friend and local artist Andrew H. Kendall. But of course, because of the pandemic, there was no physical No Fest last year so we were asked to submit a 30 minute virtual set instead. We knew we wanted to record outdoors, so we hit up some friends of ours who run a local label (Triptych Records) and were able to record in the woods outside their headquarters.
Needless to say, there was plenty of tequila and cheeba to go around that day… We even had some goats to keep us company while we played, which created quite an atmosphere.
It sounds like a ritual…
(Laughs) It most certainly felt like one…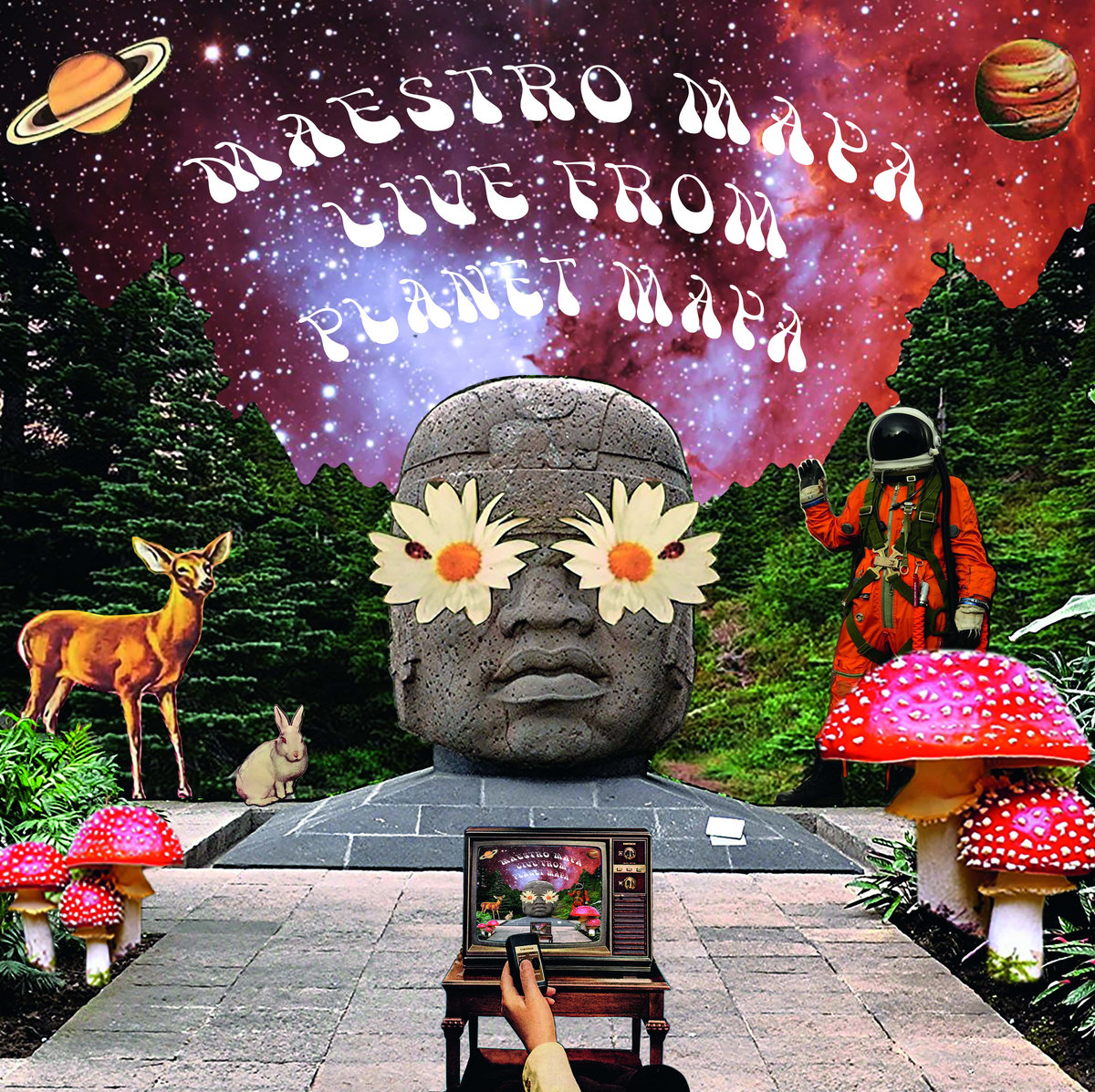 What kind of gear did you use for this live recording?
Josh Cinquemani: On the recording side it was all tracked, mixed & mastered by myself. I have a mobile recording rig that we brought out into the woods to track us live. I was able to mic up the guitar and bass amps, full drum kit and vocals — even added a nature mic for the goat sounds, haha. Everything was recorded straight into Reaper, and from there I brought it all back to my home studio for a proper mix and master. In fact, excluding the vinyl-only track 'Melted Mirage', there were no overdubs recorded for this album.
How about the cover artwork? Will the vinyl version have a different design?
Jonahs Downer: I've always been a big fan of surreal collage art so it was a natural style to gravitate towards. In regards to the vinyl version there will be an expanded collage landscape depicting an alien world… from the POV of a Space Traveler who has just crash landed on Planet Maya.
You've been together for a while now. When and how did you all originally meet?
Josh Cinquemani: All three of us have been involved in the Denton music scene since about 2012, but we started jamming as a trio around 2015. Andres and I were previously in a band called Goblins, but once we jammed with Jonahs on the bass the Maestro bond solidified pretty organically. We booked a handful of shows under a handful of names, but our first show as "Maestro Maya" was in February 2017 and we've been flying through space on the Maestro Mothership ever since.
There's another album that came out via Dreamy Soundz Records. What's that about?
That one was very much a studio album. After a short Texas tour we took in 2018, we went into the studio (Civil Audio in Denton, TX) and improvised the foundation of the album. Afterwards we spent a few months recording vocals, overdubs & extra textures at home and sent it all back to local legend Michael Briggs for the final mix/master.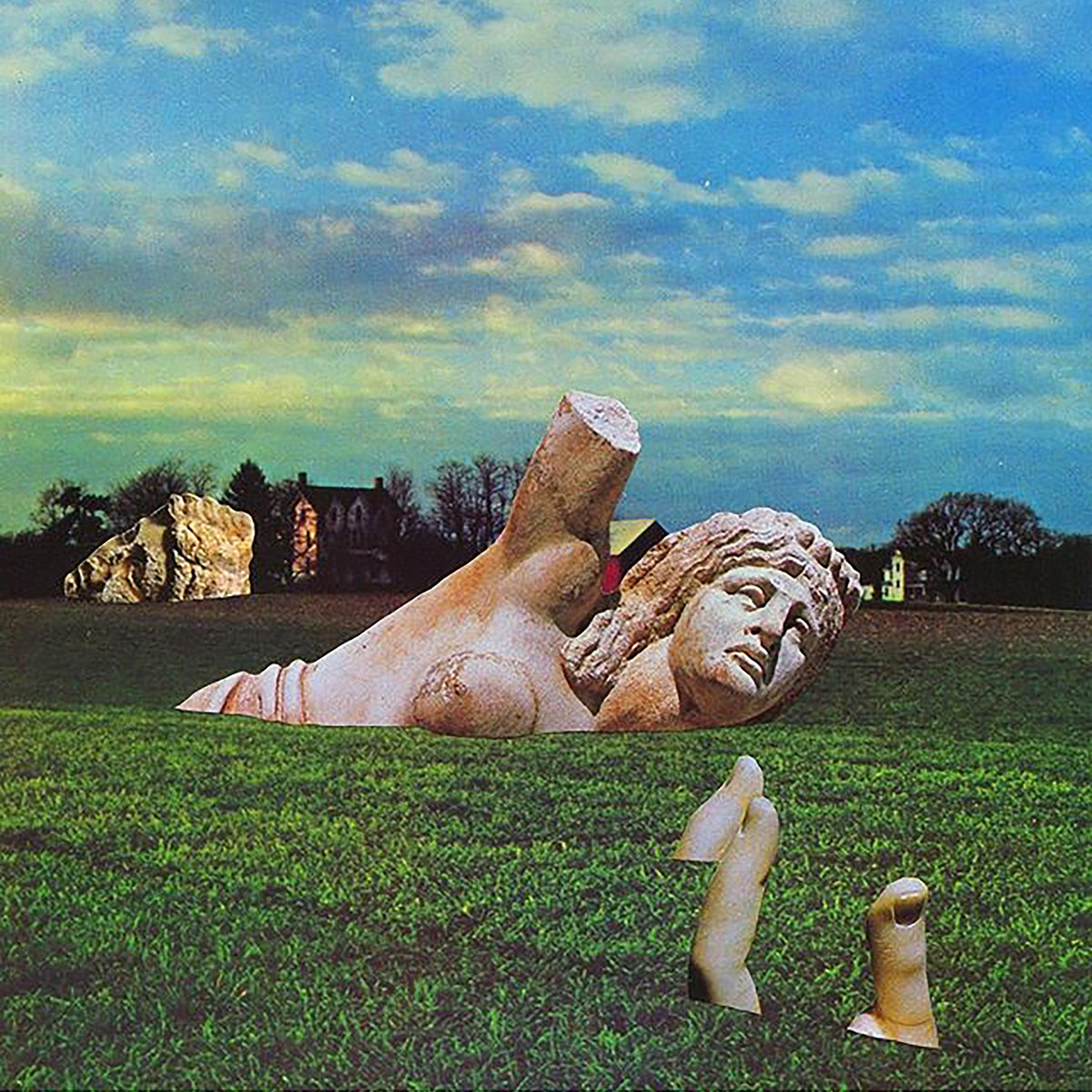 Once it was finished some friends of ours expressed interest in releasing it on their label. Dreamy Soundz Records, a sister label of Dreamy Life, based out of Fort Worth, TX. Shout out to Jen & Robby Rux – they're amazing to work with and have always been very supportive of the band.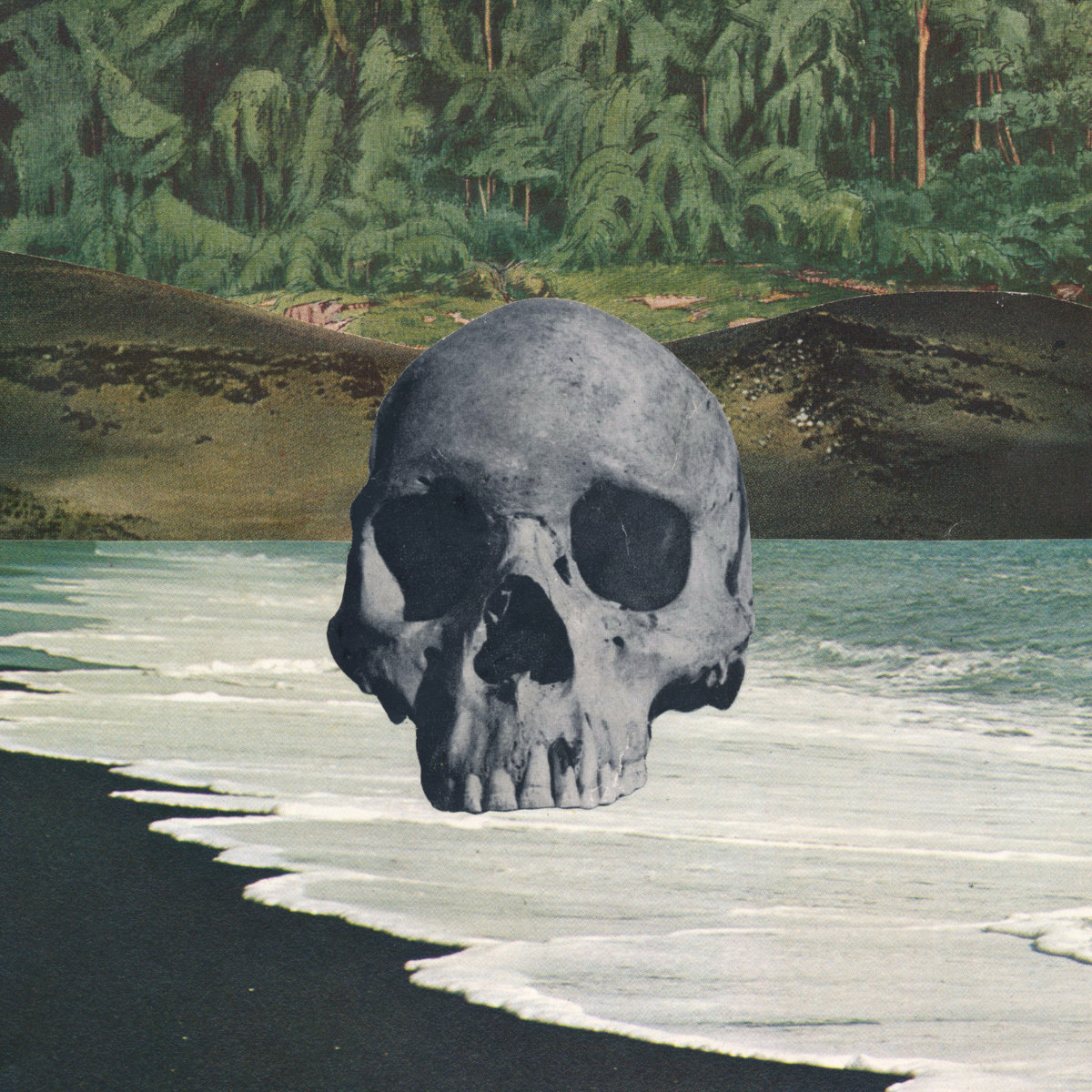 A peek into your creative process please, digital or analog?
Overall we utilize digital tools in hopes of achieving an analog sound. Unfortunately analog gear is a bit of a luxury these days, but the analog mindset is very present within the band's ethos. Because we rely so heavily on improvisation, the here-and-now of a live performance is really where the magic happens. That's why this album is so special to us. We honestly didn't set out to make an album that would be pressed on vinyl. It was three best friends making some noise in the woods after months of quarantine. We released a lot of pent up energy that day! Luckily we had digital tools to capture it, but it was an authentic analog expression.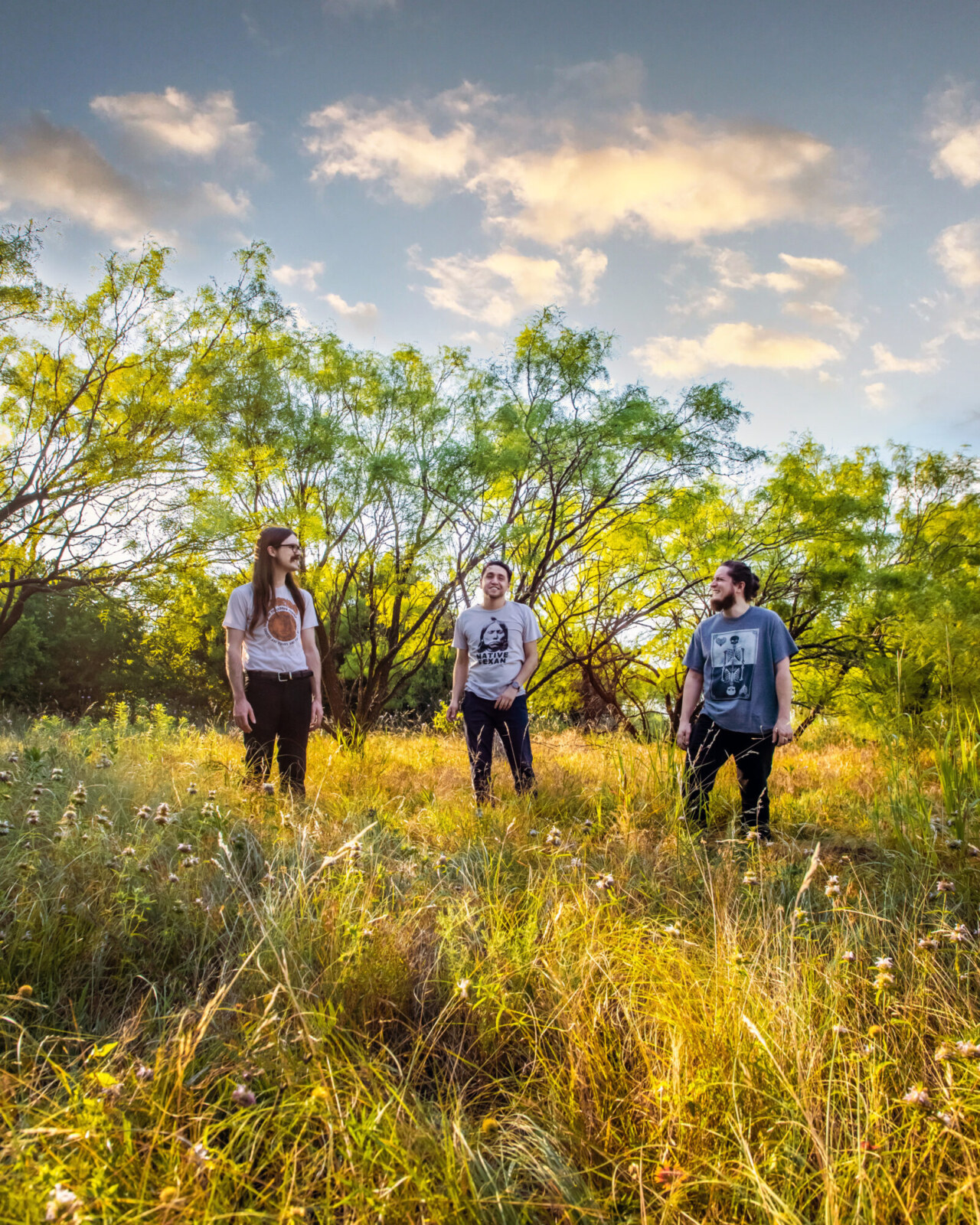 "To keep things loud and fuzzy"
Would you please speak to your guitars and the effects pedals you employ?
Josh Cinquemani: Pedals are a big part of my sound… particularly delay and reverb. My most used pedals are the RE-20 Space Echo, Ibanez ES2, Marine Layer Reverb & EHX 720 looper – I also use a good amount of fuzz/distortion, phaser and wah.
Jonahs Downer: Pretty straightforward and simple arrangement on my end: Fender Precision Bass + EHX Big Muff Bass Fuzz + Ampeg SVT 350 + Sunn 2×15. I like to keep things loud and fuzzy!!!
Who are your major musical influences?
Josh Cinquemani: Slowdive, The Who, Nick Drake and Animal Collective.
Andres Serrano: Rush, Santana, Gypsy Kings and James Brown.
Jonahs Downer:: Jimi Hendrix Experience, The Mars Volta and Radiohead.
"A blend of Space Rock and Shoegaze"
How would you describe your sound?
We draw a lot of inspiration from the psychedelic and experimental music from the 60's, 70's & 90's. Our sound is basically a blend of Space Rock and Shoegaze or as we like to refer to it, Space Gaze. A hypnotic and atmospheric wall of sound, incorporating a fusion of psychedelia, garage rock, prog and Latin influences.
Is improvisation a big part of the band? How do you usually create new material?
Yes improvisation is a very big part of the band. To date we have not technically written a "formal" song, but certain tracks like 'Moonbeams' are the closest we have come to creating a consistent song structure. We typically jam in specific keys and create a space that allows the music to come to us naturally.
Are any of you involved in any other bands or do you have any active side-projects going on at this point?
Josh: My current solo project is called DJONDO (pronounced John Doe) and it's science fiction infused electronic music. It's meant to be the sounds of the main character's thoughts as they travel the galaxy. It's mostly ambient, soundscape oriented. The first album 'Cryogenics' was the sounds of their thoughts while frozen in cryogenic sleep and the latest album 'Familiar Foreign' is them landing on and exploring an alien planet. Things start pleasant but get darker and more twisted as the album progresses. I've also been releasing chill psych folk music under the name Late Georgian since I graduated high school. All my solo material is available on Bandcamp if anyone's interested. As you can tell, I like to stay busy haha
Jonahs Downer: I am the creator of an environmental/political rock'n'roll protest group called Breathing Rainbow. We are a relatively new band and will begin recording our first two albums with Josh at (Dovetales Audio in Denton, TX) with plans to release them back to back in the near future. Both albums will be interconnected concepts building a bridge between a Dystopian World on the verge of collapse and a Utopian World on the verge of emerging in its place somewhat like a phoenix. So definitely be on the lookout for 'Transcendental Hesitation (Vol.1)' and 'Sunburst Bohemia (Vol.2)' by Breathing Rainbow coming to invade your air waves very soon!!!
I hope to catch you live someday, but for now Nasoni's live LP will do the trick.
Thank you so much! Yes we hope you enjoy our live record and hopefully someday in the near future we will be able to tour Europe and play for you in person so you can experience Maestro Maya live and in the flesh. Luckily we have extended family who live in Germany so it may be sooner than we think…
Let's end this interview with some of your favourite albums. Have you found something new lately you would like to recommend to our readers?
Josh: Slowdive – 'Souvlaki', The Amboy Dukes 'Journey to the Center of the Mind', 'Sigur Rós' '( )'.
Andres Serrano: Mdou Moctar 'Afrique Victime', J Dilla – 'Donuts', Country Joe and the Fish – 'Electric Music For the Mind and Body'.
Jonahs Downer:: Jimi Hendrix – 'Are You Experienced', The Mars Volta – 'Frances The Mute', Radiohead – 'In Rainbows'.
Maestro Maya recommends: Heavy Baby Sea Slugs, Sunbuzzed and Same Brain!!!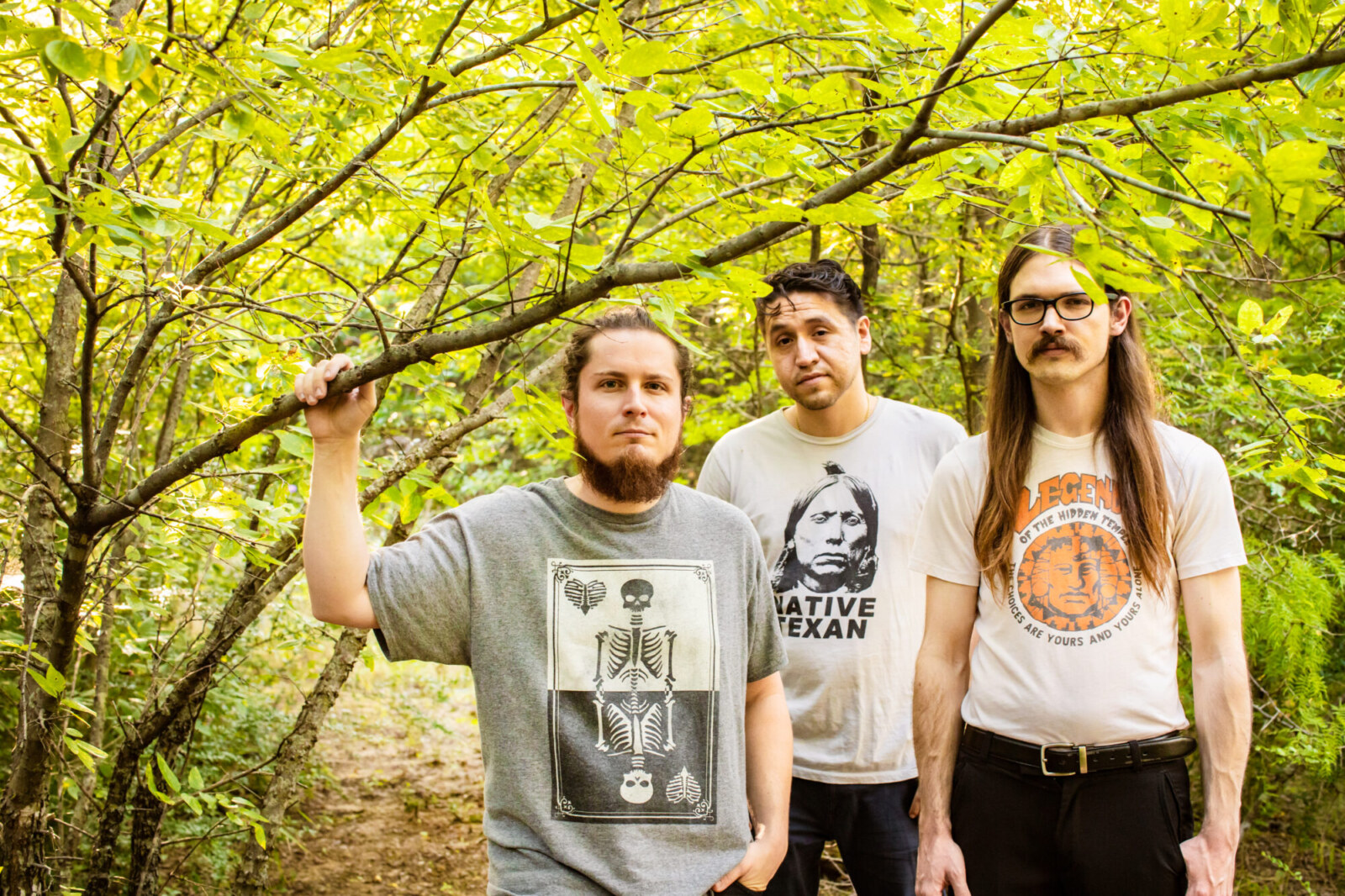 Thank you. Last word is yours.
Thank you for your thoughtful questions and interest in the album! We are truly grateful and appreciative to everyone who has supported us over the years. Keep your eyes and ears peeled for our new album 'Live From Planet Maya' available soon on limited edition color vinyl thanks to the stellar folks at Nasoni Records. Be excellent to one another. Station!!!
Klemen Breznikar
---
Headline photo: Ellie Alonzo
Maestro Maya Facebook / Instagram / Spotify / SoundCloud / Bandcamp
Nasoni Records Official Website / Facebook / Instagram / Twitter / Bandcamp