Kristyl – 'Kristyl' (1975) | Reissue of Xian Psych Classic
A Louisville, Kentucky band, Kristyl cut just one album during their relatively brief existence. Originally released in 1975, 'Kristyl' was a totally homegrown affair, with only five hundred copies of the disc being pressed.
---
As the years inched by, the album was recognized for its raw brilliance and became a coveted collector's item. Although 'Kristyl' has been reissued on a couple of occasions, the Gear Fab label's recent reprise ranks as the real deal. Apart from featuring remastered tapes and improved sound quality, members of the band were also involved in the project.
Going against the grain of what was happening at the time of its birth, 'Kristyl' suggests a strong preference for the styles and impressions of the psychedelic era of the late sixties. Mind-blowing chops, managed by twin guitars pinballing from hard rocking riffs to soothing shades, were the band's keys to the kingdom. A spiritual narrative, based in the Christian faith, subsequently forms the material.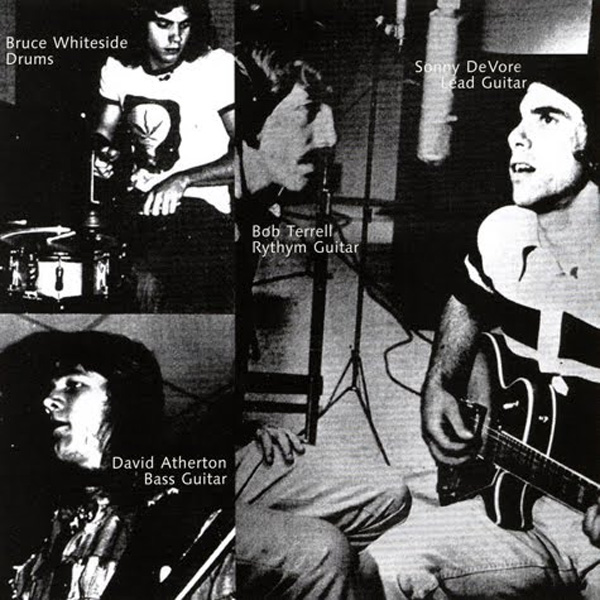 The album tees off with 'Together', which levitates to a spine-tingling exhibit of shivering wah-wah guitars, energetic drumming and towering harmonies. Warm and pure vocals, unified with shape-shifting rhythms and probing melodies light the way on the dazzling 'Morning Glory' as well as the intense 'The Valley Of Life', while 'Like A Bird So Free' curves towards a mellower angle. A hypnotic feel, underlined by a heavy beat, defines 'Deceptions Of The Mind', and then there's 'Woman' that rolls and grinds to a chugging blues groove.
Fashioned of tuneful and mood-altering jams, 'Kristyl' results in a thoroughly exciting audio experience. It's too bad the band didn't continue recording because they certainly possessed both the talent and imagination to make an impact on a wide scale.
Beverly Paterson
---
Kristyl – 'Kristyl' (1975 / 2021 Gear Fab Records reissue)