Bari Watts Unleashes His '70s Underground Heavy Psych Project, 'Mayroc' | Interview
Bari Watts may be best known for his playing with the Bevis Frond and his own band The Outskirts of Infinity, but little is known about his '70s project, Mayroc.
---
The brilliant guitarist is master of delivering mind crushing psychedelic riffs à la Hendrix. Ancient Grease Records recently surprised with the announcement of another 7″ split. One side will feature a 1974 'Lovin Fire' from the group Mayroc, which was a short-lived creative vehicle for Bari Watts many years before his stellar work in Outskirts Of Infinity and The Bevis Frond. They recorded just one song at a studio in the London suburb, Pinner.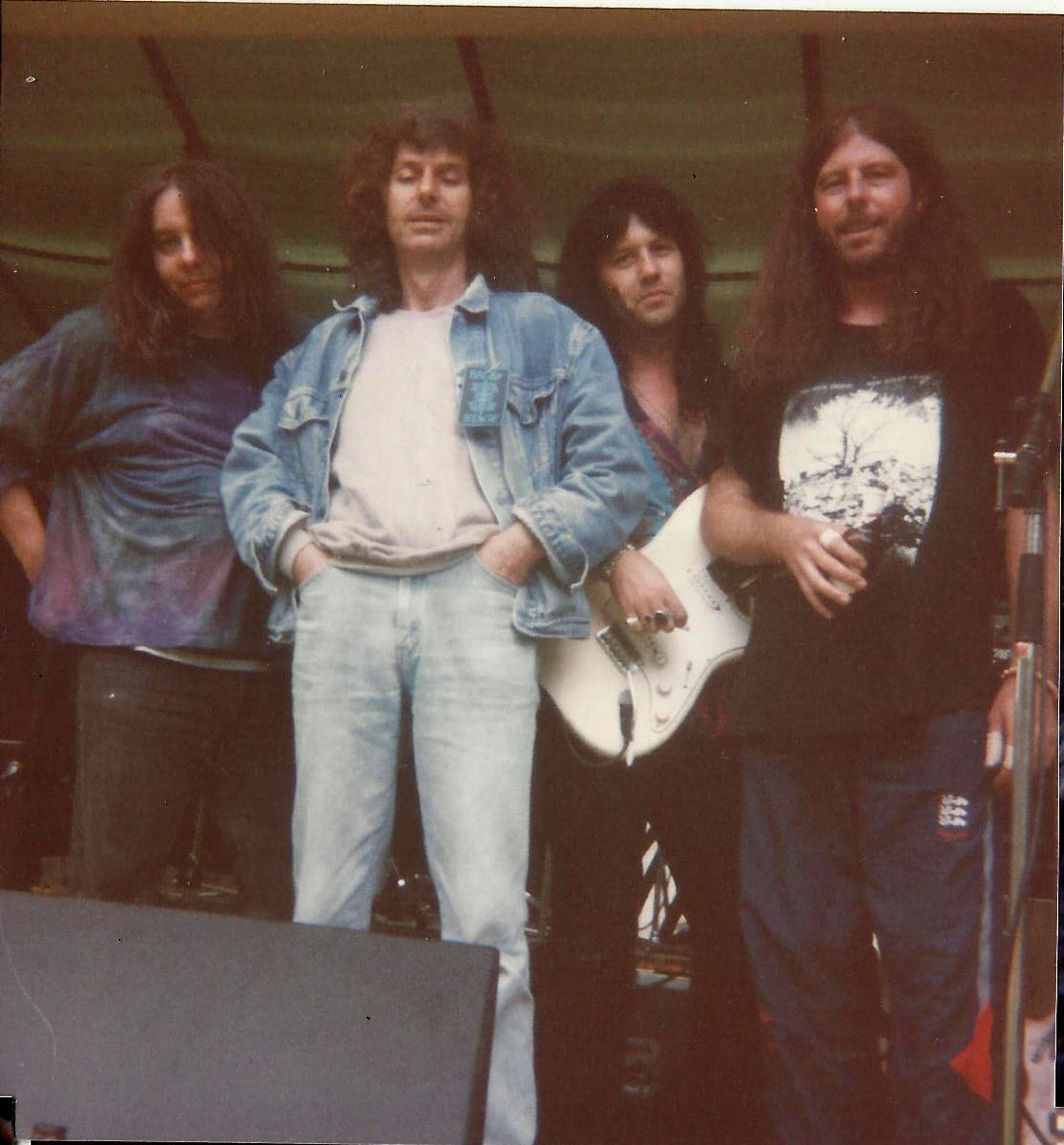 Would you like to talk a bit about your background? Where and when did you grow up? Was music a big part of your family life?
Bari Watts: I was born in 1953 in Harrow Middlesex UK. I was the last of 8 kids. Having older brothers and sisters, music was always there in the background one way or another. My dad had played the piano a little when he was younger and my eldest brother played guitar in a Country & Western band.
When did you get first interested in music and what inspired you to start with the guitar?
I think it was seeing the early Pop Music shows on TV: Thank Your Lucky Stars, Jukebox Jury , Ready Steady Go et cetera. I used to watch them and I had this feeling that "I wanted to be one of those guys". When I was about 9 years old, I saw the Kinks on a package tour they did with Gerry and the Pacemakers, Gene Pitney, Marianne Faithfull, Wayne Fontana & The Mindbenders and a few others… I loved The Kinks! A school friends' father was a jazz musician and we used to go to his house during the summer holidays. I was about 10 at the time and there was an upstairs room that had guitars, drums, some brass instruments and a double bass. We used to just bang away at them making a dreadful noise! I remember there was a Fender acoustic guitar there and when I had it hanging around my neck…even though I couldn't play a note…it felt good! [Laughs]
"The 60s into the early 70s was such an explosive period all round"
What was your first band and what kind of material did you play? What are some bands back then that influenced your style?
I remember the first time I ever did anything "musical" in public was not with a guitar, cos I couldn't play one then, but with Bongos. At the local youth club they had this "music night". I use that term very loosely! I ended up banging away at these bongos whilst a friend played a Greek bouzouki ! I'm not sure what sound we were going for and neither were the audience? I liked so many bands, too many to list really. Elvis Presley, Eddie Cochran, Chuck Berry, Jimi Hendrix, Led Zeppelin, The Beatles, The Stones, Tyrannosaurus Rex, Donovan et cetera. The list really is endless. The 60s into the early 70s was such an explosive period all round.
Way before your involvement with Outskirts of Infinity and Bevis Frond you recorded a one-song acetate called Mayroc. This was in 1974. What's the story behind it? Where did you record it? What can you say about the material?
I got into The Robin Trower band's music when the first album came out. I still love Trower's playing to this day and of course it was in the same area as Hendrix. Also, Nick Saloman and I saw Trower play at, I think, his second gig in London at The Marquee in Wardour Street. I enlisted the help of two friends, Rich Borrell on Bass and Ric Gunther on Drums. (Ric later went on to be the drummer with my band The Outskirts Of Infinity and also did a three-year stint as drummer with The Bevis Frond).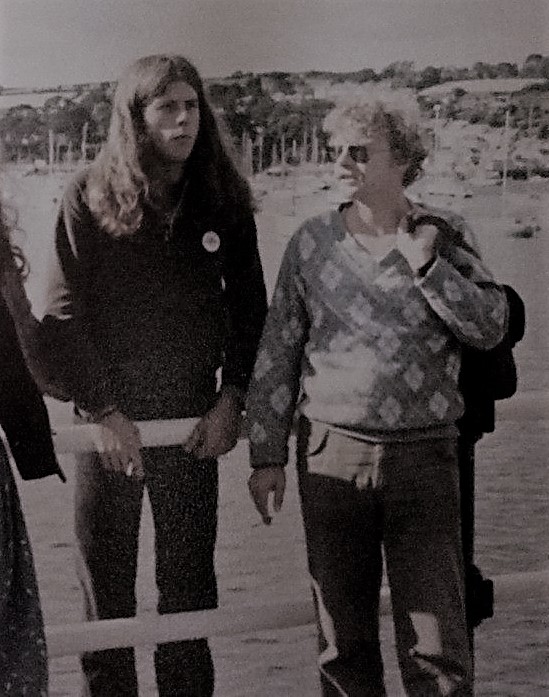 I had met a guy called John Bales through my brother-in-law, who owned a studio in Pinner Middlesex called Studio Republic. (A few years later I ended up working as a house engineer there). I had recorded some acoustic songs at the studio a year or so before. Anyway, I had the song and we went in to record it one evening. It was one take and I overdubbed the lead guitar and vocals afterwards. All done very quickly because I didn't have much money! It was recorded, mixed and three acetates made then and there. You might notice that when the solo begins, the bass player stops playing for a while, then comes back in later. It was very "rough & ready" but it was the very first three-piece thing I had ever recorded and, in a way, set things up in my head for doing a three-piece years later.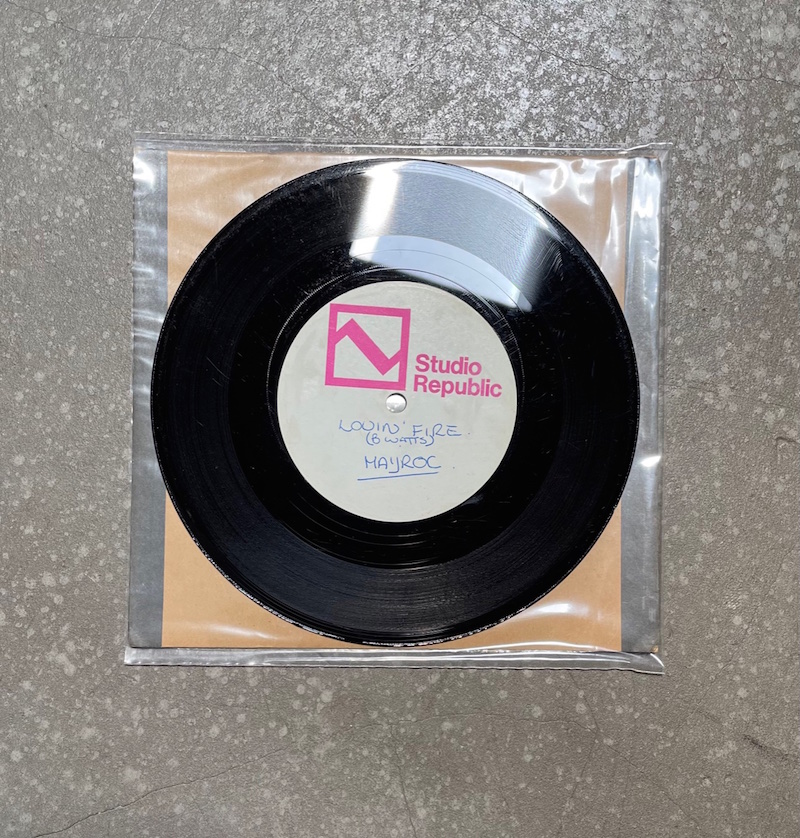 Did you send the acetate to labels?
No, I didn't send it to any labels at all. Although I liked it, I didn't think it was anywhere near good enough to get any interest back then. To be honest, I was just happy to have recorded it.
What happened with the project?
Nothing really. I just did it and that was that.
There's quite a time span between Mayroc and the first recordings by Outskirts Of Infinity and The Bevis Frond. What did you do in that period?
I was in and out of that studio quite a bit over those years writing and recording stuff with various friends including some stuff with Nick Saloman and of course I ended up working there for around four years as a sound engineer. I remember one time in 1972, Nick and I and a couple of friends went into a rehearsal studio in Kings Cross to have a play. When we arrived there all the Marshall stacks had the backs hanging off the heads, so thinking that was a bit dangerous, we screwed them back on. Half way through the session, I was getting small electric shocks off my vocal mic and at one point I grabbed the mic whilst my other hand was holding the neck of my guitar. Unfortunately, there were earthing problems somewhere and I completed the circuit. The electric charge made my hand grip both the guitar neck and the mic tighter and I was gradually blacking out.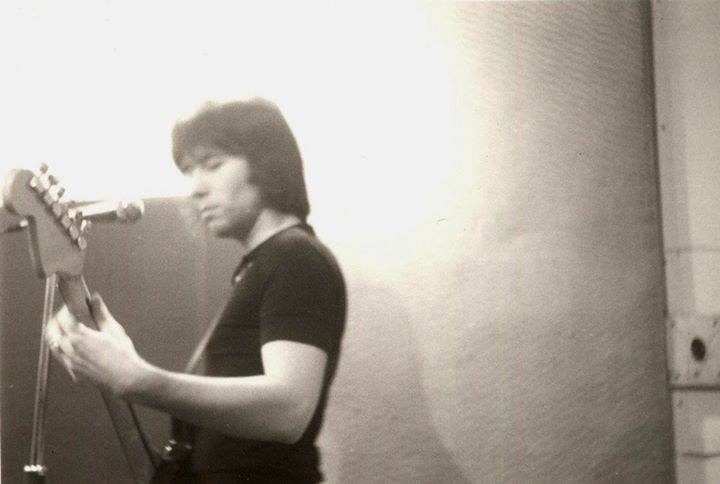 I remember I could hear what sounded like my own voice saying, "It's ok , don't panic, don't panic" as things were starting to go darker with my vision. Apparently according to Nick, I was slowly sliding down the mic stand but being held up by the electricity charge, they thought I was doing an Elvis impression [laughs]! A friend had tried to drag the guitar away from me without success and then Nick went to try and pull the amplifier plugs out of the wall, but got a belt of electricity and was thrown across the room. Thankfully he went back over and pushed all the amplifiers over and the plugs came out thus breaking the circuit. I had a full thickness burn on the hand that had been holding the Mic and burn lines across the other hand that had been holding the guitar neck. Nick and I both ended up shaking like leaves in Hospital that evening. They gave us both Valium as we were a little shaken up! The Doctor checked my heart and said: "You're ok, actually shocks like this are good for your heart..as long as you survive them!". Ironically it was around the time that Stone The Crows guitar player Les Harvey was killed onstage by bad earthing. So Nick saved my life that night.
Is there anything else unreleased from that early period?
In the 1990's after much persuading, I released two CDs called 'Lost & Found' Volumes 1 & 2. These contained pretty much all the other early recordings I had done plus some out-takes and demos. I did leave some things off, but that was because I couldn't stand listening to them myself.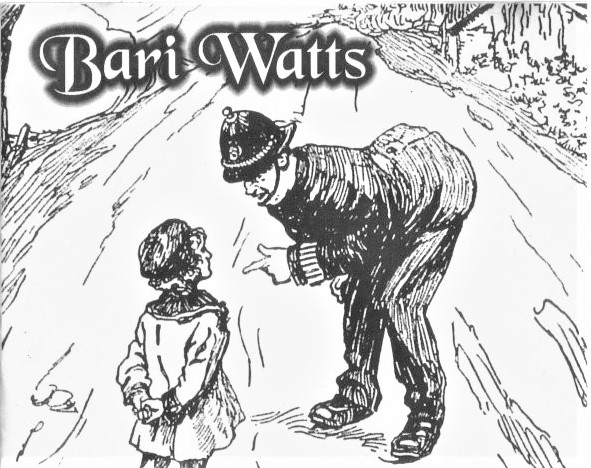 Are you excited by the upcoming release of Mayroc via Ancient Grease Records?
Yes, very much so, as apart from when it was used on a CD Nick Saloman compiled in 2007, 'Lovin' Fire: 20 Obscure Gems from the UK and Europe' (he used the track title for the album) it has never seen the light of day. Also, it will be good to have it out there in a decent vinyl format for the very first time.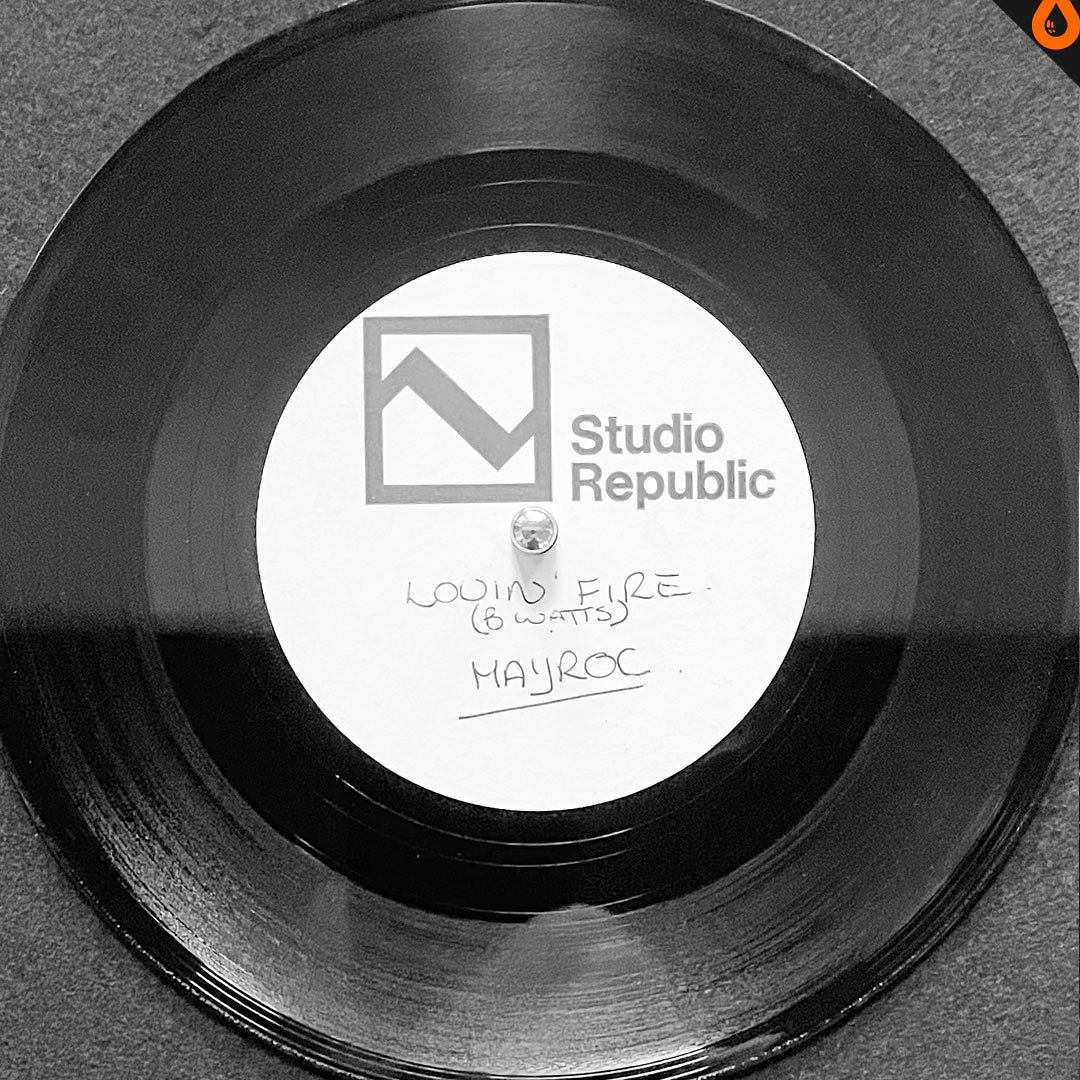 Would you mind discussing the formation of Outskirts Of Infinity and The Bevis Frond? How did that come about?
Nick and I have been friends since around 1971 and as I said we have over those early years been involved musically too. When Nick made the very first Bevis Frond album: 'Miasma', he came over to my home to give me a copy (I hadn't seen him for a few years).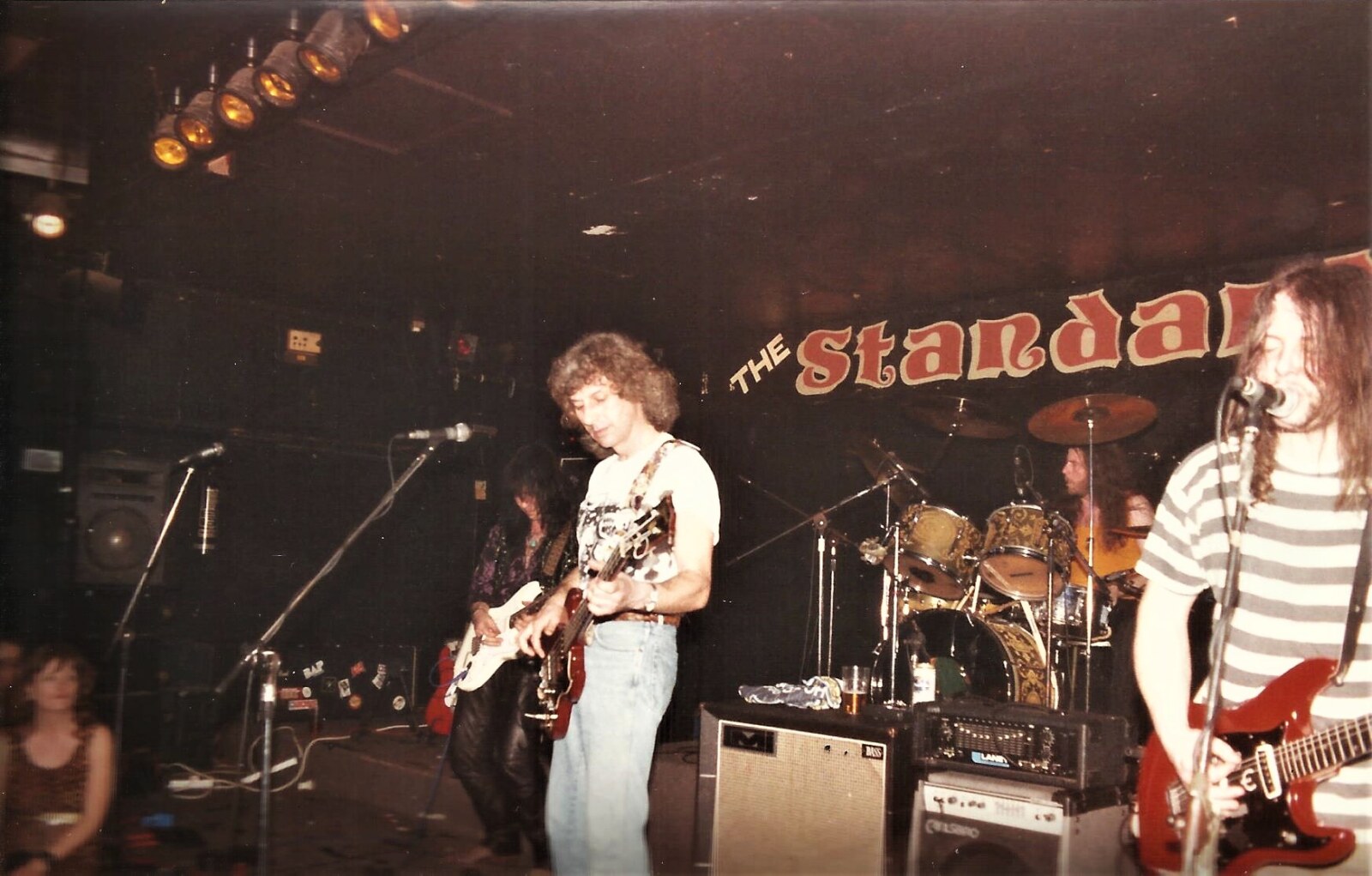 He was releasing his stuff then on his Woronzow label.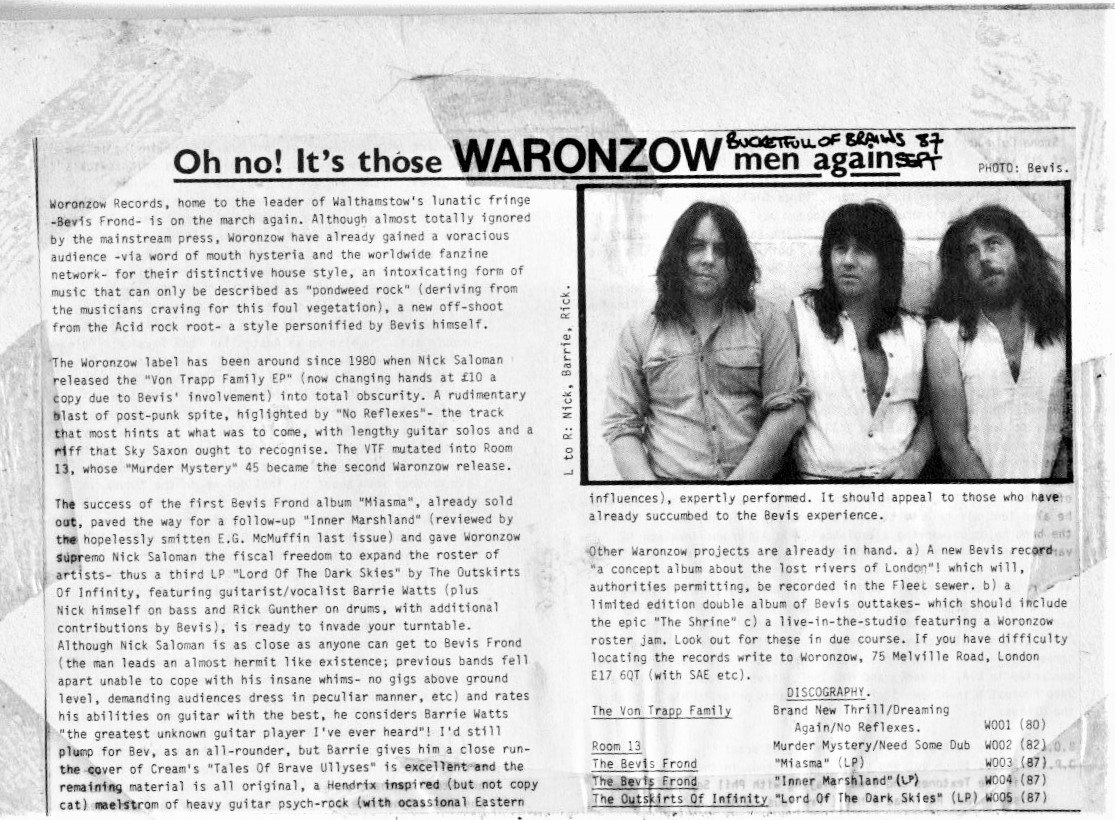 When he was recording the next album: 'Inner Marshland' he asked me if I would lay a solo down on one track called, 'Once More'. So, I went over to Nick's, he was recording on a 4 track Tascam Portastudio back then.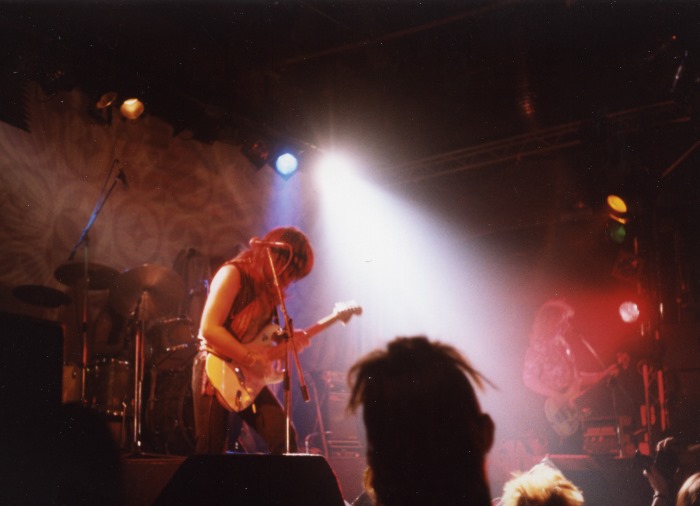 I listened to the track and did the solo in one take. After the album came out Nick asked me if I fancied making an album myself, I said "yeah of course!". At that time, I had moved from working at Studio Republic to Fairdeal Studios in Hayes Middlesex, so I arranged to use some of the overtime I had racked up there and that is where we recorded 'Lord Of The Dark Skies'.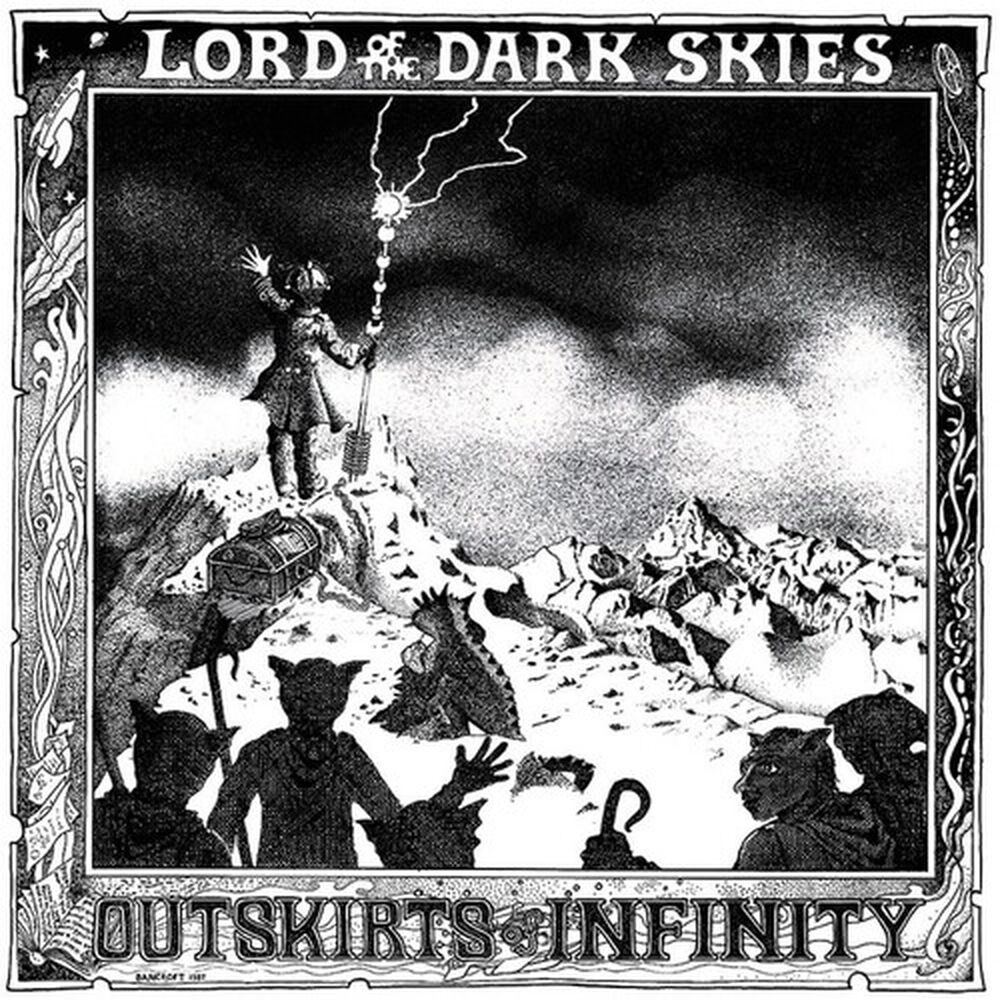 I wrote some songs and Nick donated some to the project. Nick suggested that he would play bass and drums on the album, but I wanted a proper drummer, so I asked Ric Gunther to do it. Nick ended up playing bass, keyboards and did some backing vocals. We went in and recorded the basic tracks in a day. The next day was spent doing the overdubs, then I think we left one day of space for our ears to recover before mixing it. The album came out and was well received and was later released on CD as well. The second Outskirts Of Infinity album, 'Scenes From The Dreams Of Angels' again featured Nick on bass and keyboards and backing vocals. It was released on a different label this time Circuit Records.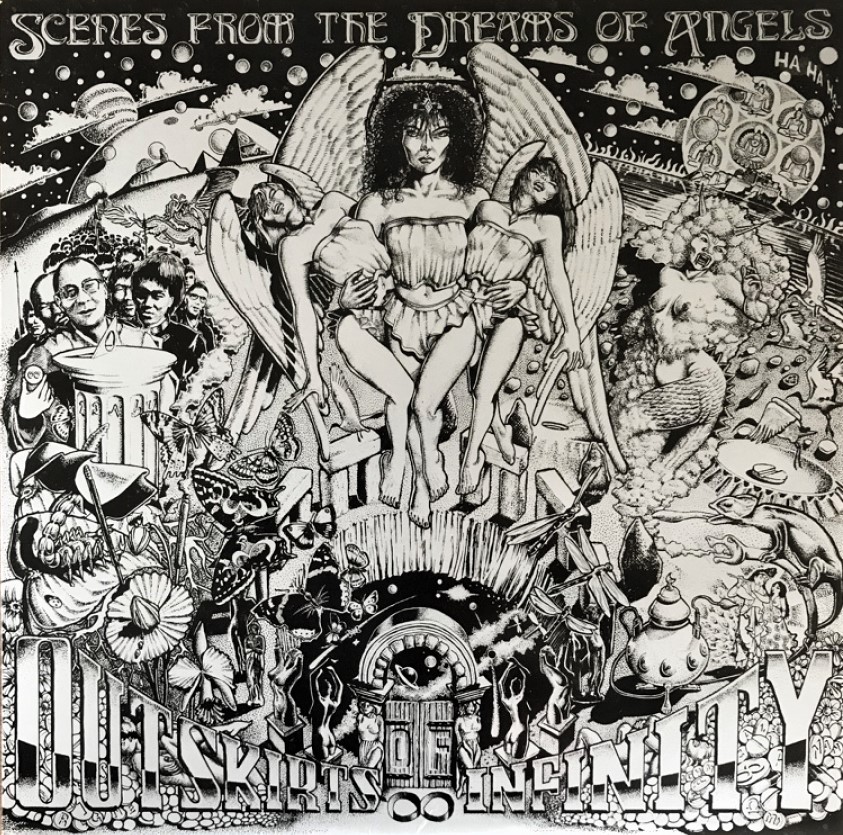 'Scenes From The Dreams Of Angels' was a far more psychedelic album. I was thinking about getting the band some live gigs and at that time Nick did not want to play live particularly. So, Ric was at a party in a recording studio one evening and there were a couple of bands playing. I think the party had something to do with ex Cream drummer Ginger Baker as his son Kofi was playing there. Ric got talking with Kofi's bass player Terry Horbury and asked him if he fancied coming to a rehearsal studio to jam for a few hours.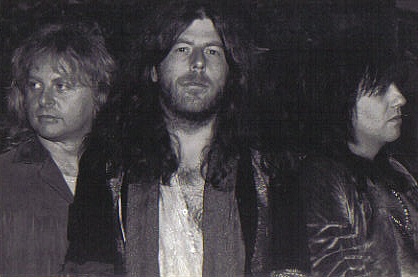 Terry agreed and after that jam session he became the Outskirts Of Infinity new bass player instantly. Terry made up the triad of power the band needed and his Jack Bruce style of playing pushed things into another direction, especially "live" when we opened some numbers up in the middle sections. I decided to make an album just to send around to promoters in the hope of getting gigs. I booked a large studio, which has originally been an art gallery, hired in a load of backline gear from Rose Morris and we went in for a couple of evenings and fueled with booze and Afghan black, put it all down "live" that album was called, 'Stoned Crazy'.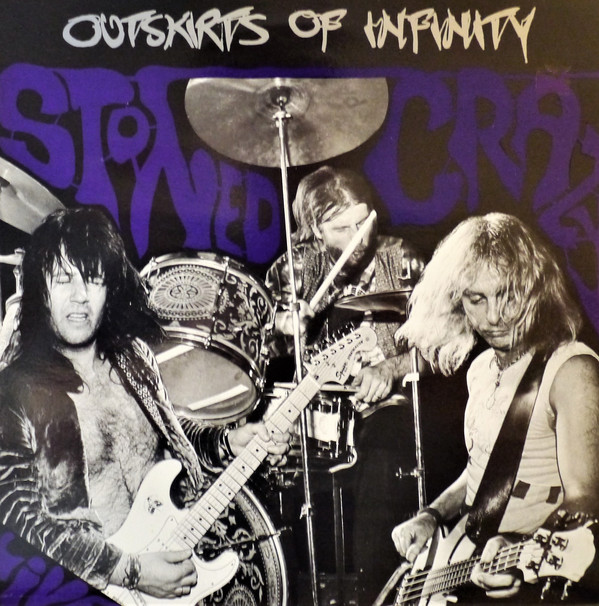 I hadn't planned to release it but the general consensus was that it should be released as a "live" album and it did very well. This was followed by the bands fourth album, 'The Altar Of The Elements'.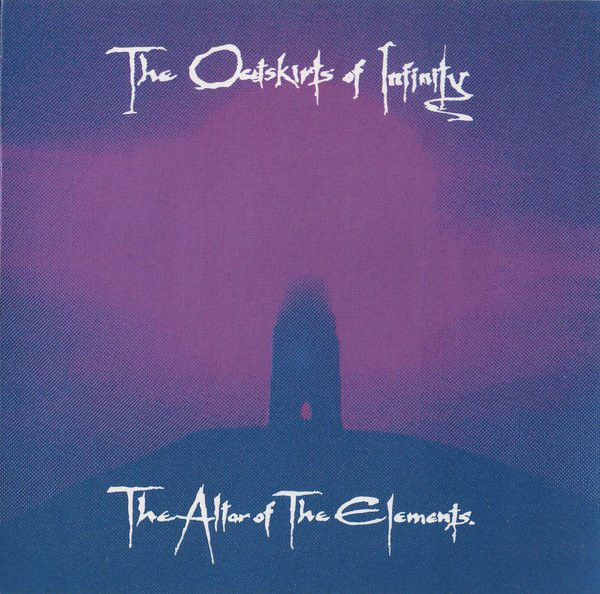 'The Altar Of The Elements' was a much more involved affair all together. It was recorded at a larger studio owned by a friend of mine and I had the time and space to do exactly what I wanted re-recording and production without time and financial restrictions.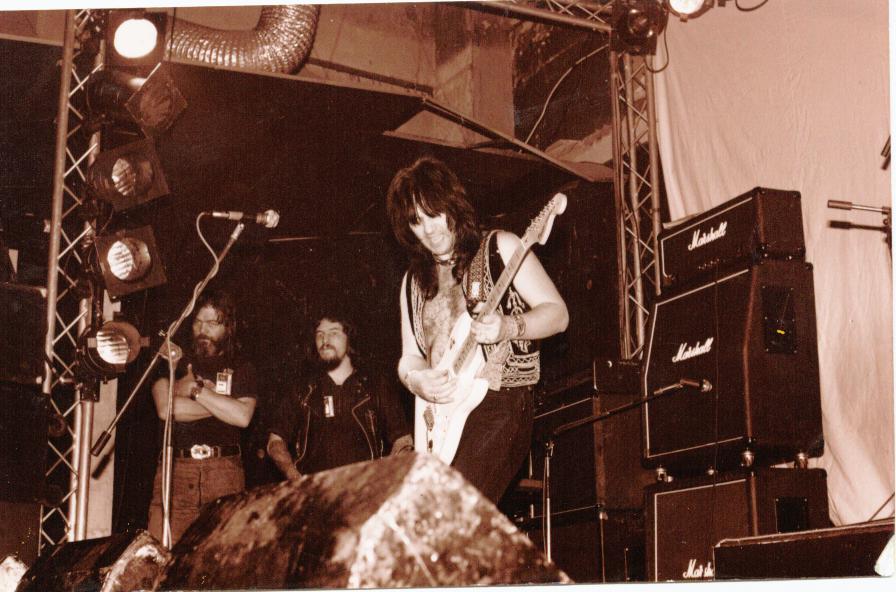 Between 1991 and 1994, Ric and I had also been playing in the UK and Europe as part of the Bevis Frond line up.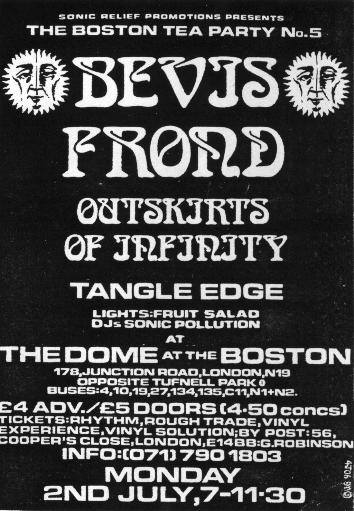 The Outskirts Of Infinity undertook a tour of Europe in 1993 and it was during that tour that we went into a studio in Switzerland and recorded some jams that were eventually released as part of the Outskirts Of Infinity double album, 'Incident At Pilatus'.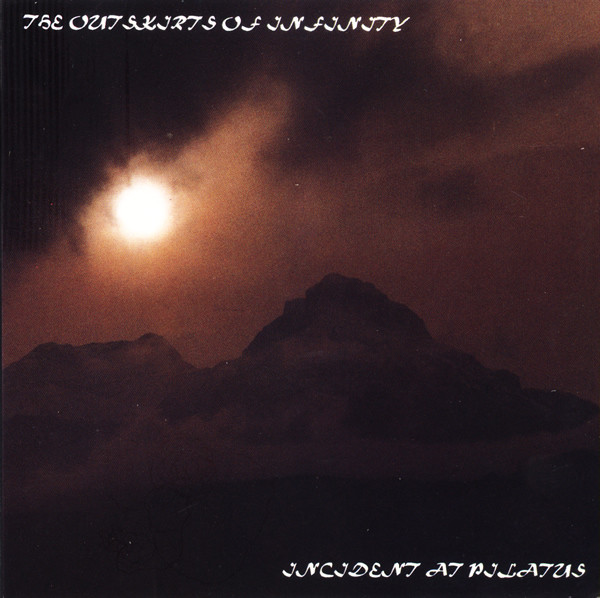 Sadly our bass player Terry Horbury passed away on December 15th 2015. There is one more as yet unreleased "live" Outskirts Of Infinity album in the can.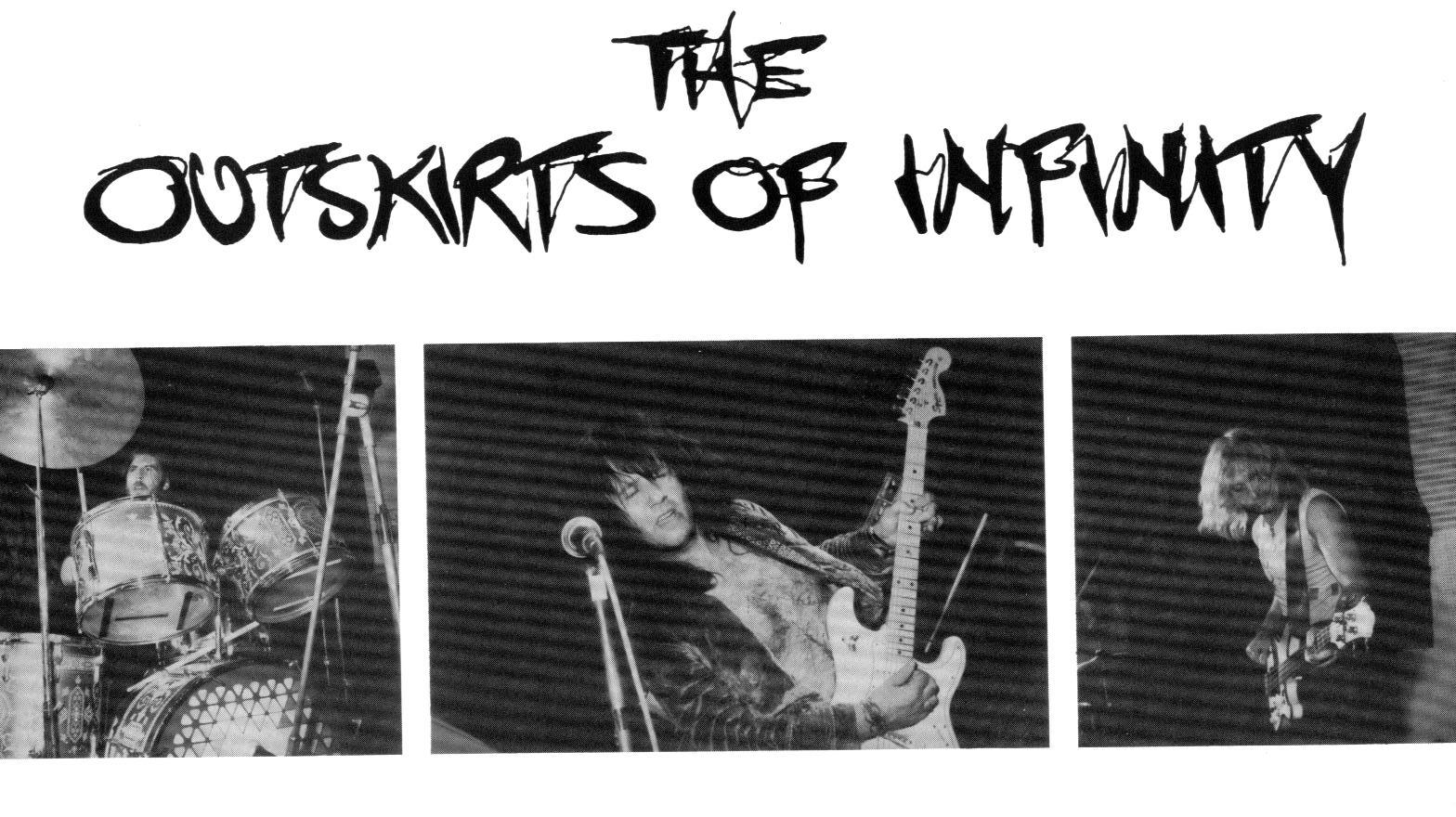 What album was the most fun to record and why?
They all were really. For pure "madness and fun", it would be 'Stoned Crazy'. The title says it all [laughs].

I've already written about the Outskirts Of Infinity stuff earlier… the Bevis Frond stuff I had little to do with other than being called in to play guitar when needed.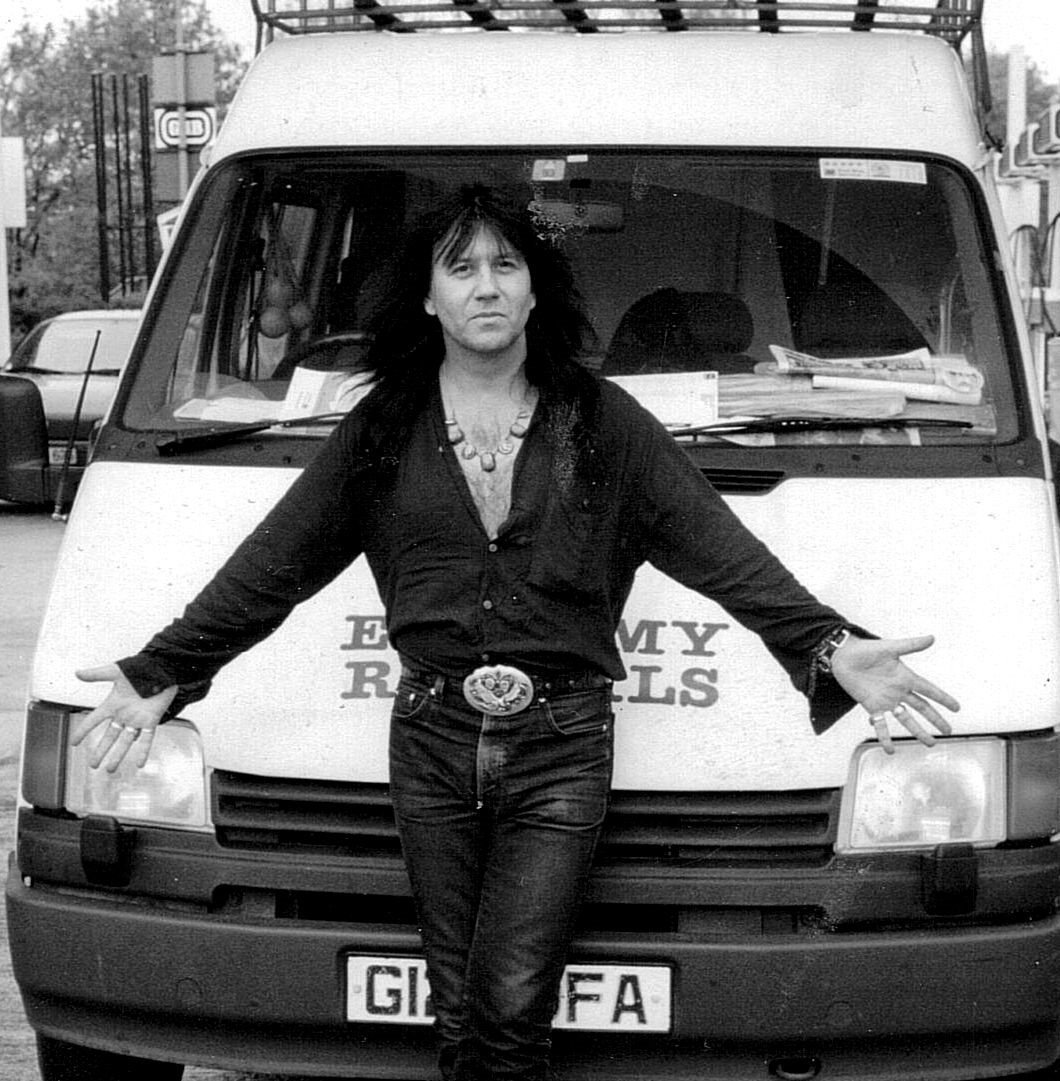 What's the typical song writing process like for you?
Normally a scattered affair to be honest. I don't find it easy to write songs. Sometimes I just get a guitar riff first and work on that and other times it will just be words that happen first. The Outskirts Of Infinity stuff was based primarily around my guitar playing, in fact it was a vehicle for it. Lyrically the songs were freaky lyrical imaginary. I left it up to the listener to make of them what they will.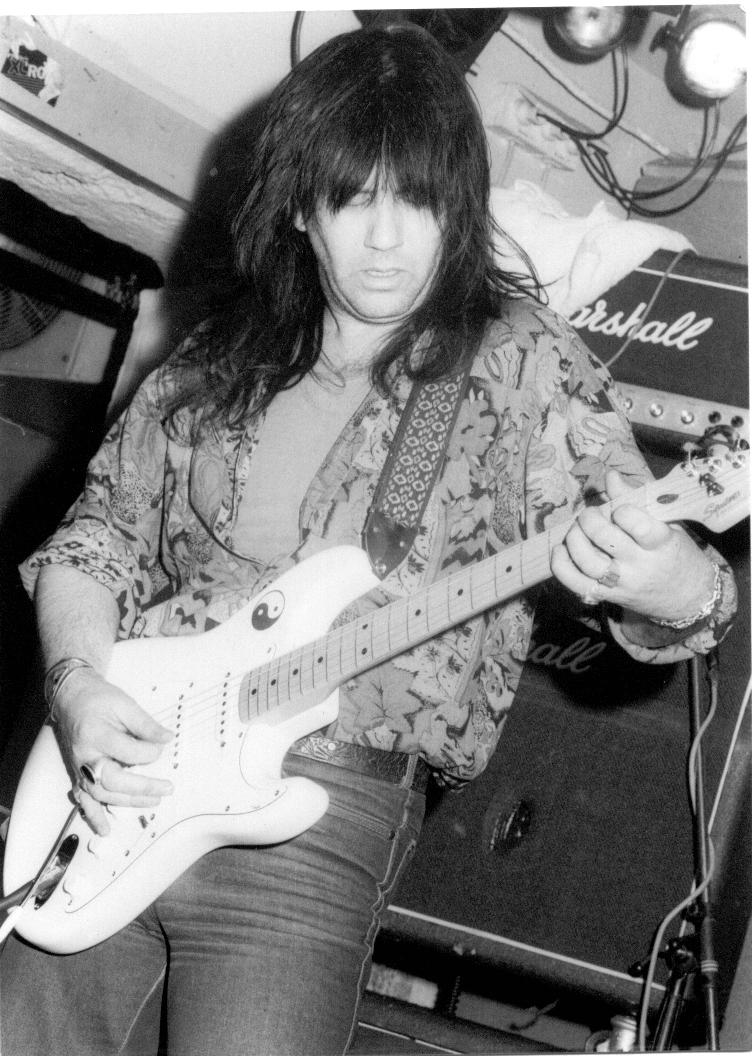 I released a solo album in 1997 called, 'Soulcatcher' which was lyrically an attempt to put together words that possibly meant something for a change… Instead of the more, "hey baby take me to the purple mountains of your mind", haha! I love all that stuff though.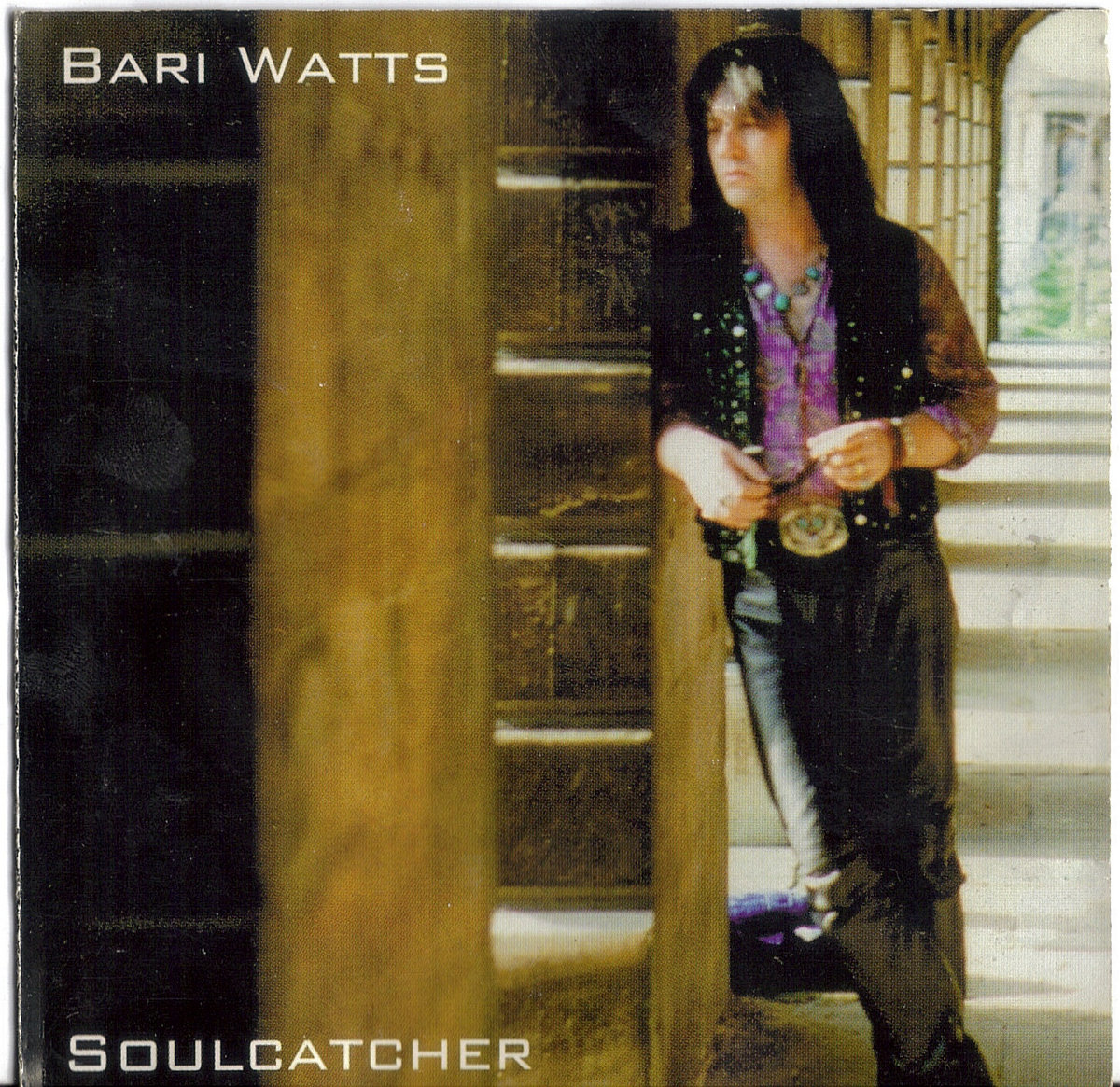 You also collaborated with Adrian Shaw…
Yes, Ade and I are old mates and he has often asked me to play guitar on his solo stuff, which I love doing and he in turn adds to things I'm doing. Like me, Ade has a studio at his home so I just go over there or he sends me the tracks and I do my bit on them here.
How about your album from 2015, 'There Was a Time'?
When Marc Bolan passed away in 1977, I wrote a couple of songs in his style and a year later recorded them and released a single. The A side was, 'Move On Down' and the B Side, 'Rock 'N' Roll Romance'. John Peel played it and the Bolan fans, after hearing it on his show, bought it. Strange that he played it really as he did not like Bolan's 'Get It On' song and actually refused to play it, but my song which was basically a 'Get It On' rip off… he played? I've always loved Bolan's stuff and in particular his Tyrannosaurus Rex period.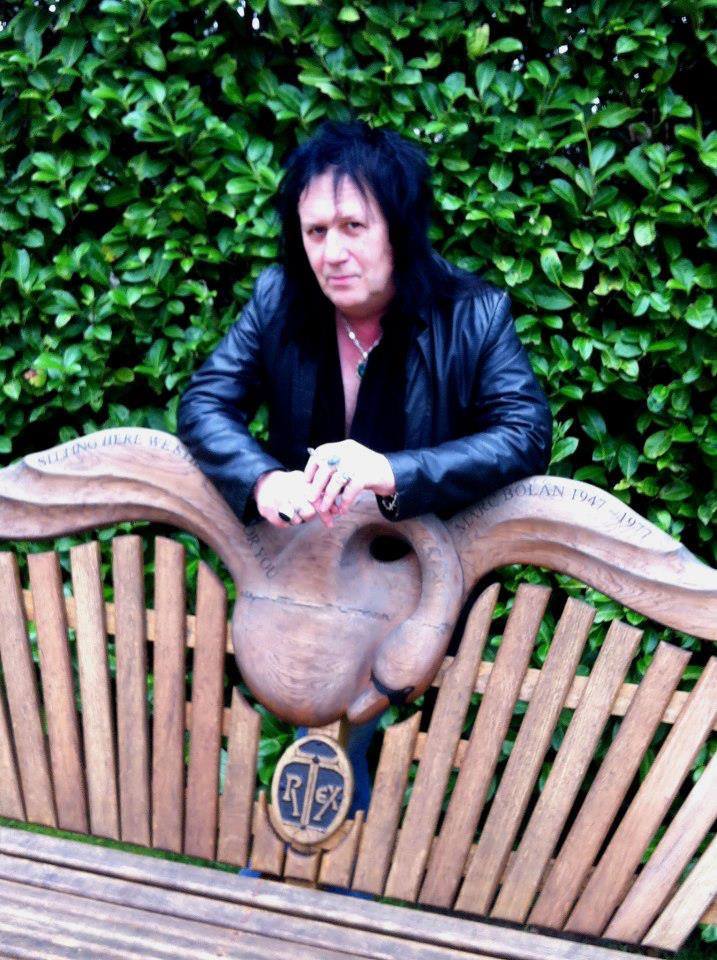 I wanted to try and make an album that reflected his style both musically and vocally. Not a tribute album but more a "homage" to his music and vocal style but with my own songs. I think it came out very well and the Bolan fans loved it. On a couple of songs ex Bevis Frond drummer Jules Fenton played full drum kit and Ade Shaw played bass guitar and clavinet. Nick Saloman played Sitar Guitar on one track. Everything else was me. I got Marc's old mate Jeff Dexter whom I've been friends with for years to do a spoken intro on it for me.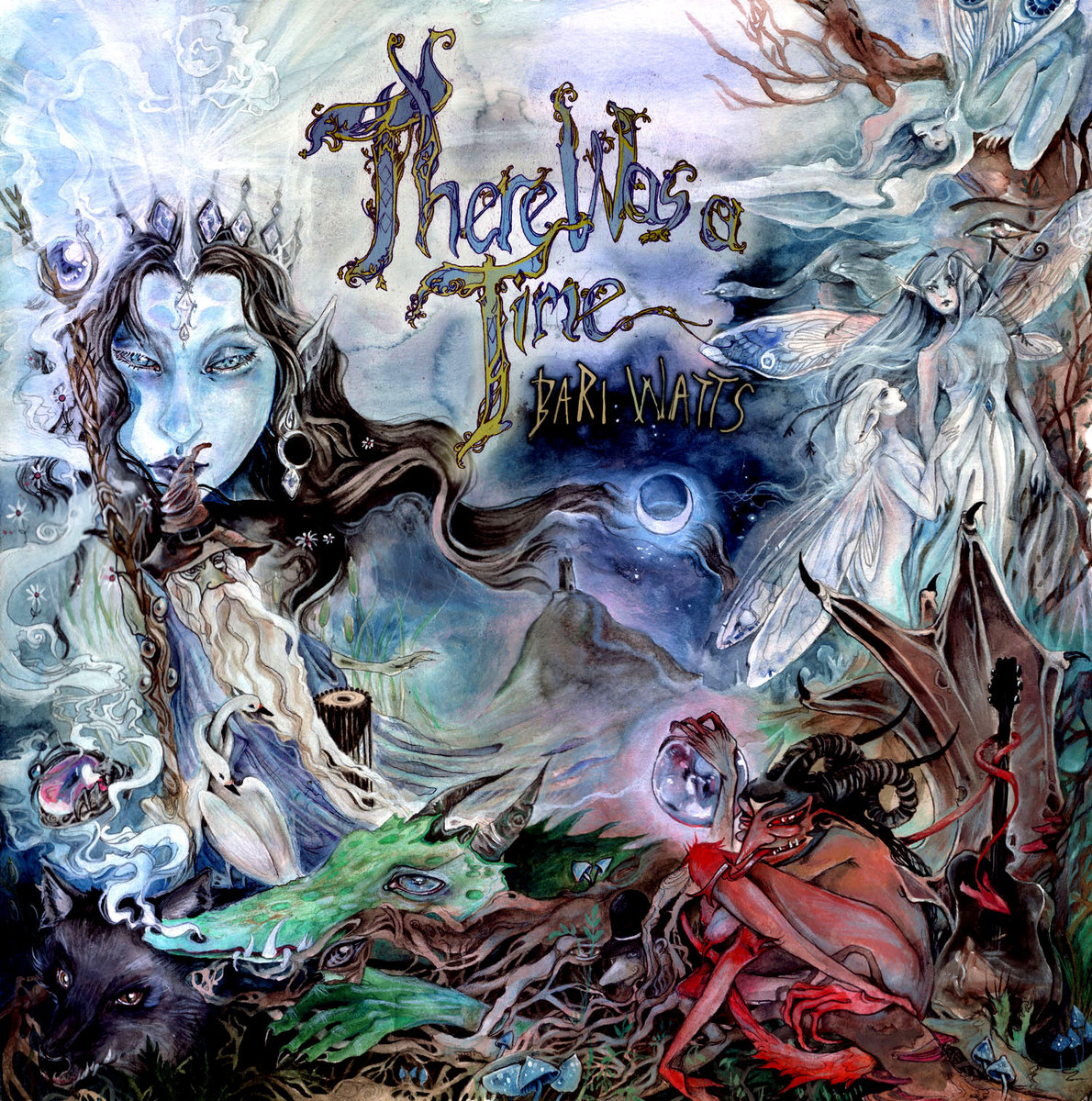 Were you inspired by psychoactive substances like LSD?
Let's just say I have been inspired by many things in many ways over the years [laughs]!
For the technical geeks, would you please speak to your guitars and the effects pedals you employ?
Ok, I have always played Fender Stratocasters. I have had a couple of Gibson SGs, a Gibson Les Paul and a Gibson 335 as well but they were just back up guitars really. I am naturally Left-handed but I play Right-handed. These days I play a white Left-handed Stratocaster strung for a Right-handed player… yes I know it's odd as I am actually Left-handed! I like the way they feel flipped over and I find it much more natural and faster control wise et cetera. It is also my kind of reversed nod to Hendrix. I use a JCM800 Marshall 100-watt head with 2 Marshall 4 x 12s, the bottom cab is an original 1970s one. I used to just use a Vox Wah Wah and a Dallas Arbiter Fuzz Face in the old days. Now I use a Vox or Cry Baby Wah Wah and a Boss GT6 multi-effects unit.
Looking back, what was the highlight of your time in the band? Which songs are you most proud of? Where and when was your most memorable gig?
If I'm honest with you, I've liked every gig I've done both with the Outskirts Of Infinity and the Bevis Frond, different things happen both on and off stage at all of them. I like being a musician, making music and being in a band with friends. The whole package really. I can't think of anything else I could have done that would have been so much fun, allowed me to travel and meet many people and hopefully give me some enjoyment.
Let's end this interview with some of your favourite albums. Have you found something new lately you would like to recommend to our readers?
Jimi Hendrix – 'Electric Ladyland', Tyrannosaurus Rex – 'Unicorn', Robin Trower – 'Bridge Of Sighs', Donovan – 'Gift From A Flower To A Garden', Cream – 'Wheels Of Fire', Eric Gales band first album, Bebop Deluxe – 'Sunburst Finish', The Rolling Stones – 'Beggars Banquet', Led Zeppelin first album. I love Motown stuff and some reggae music. I try to listen to everything and anything, the same applies to new music too… I have three kids and they have always turned me on to new things. There is always a gem hiding somewhere.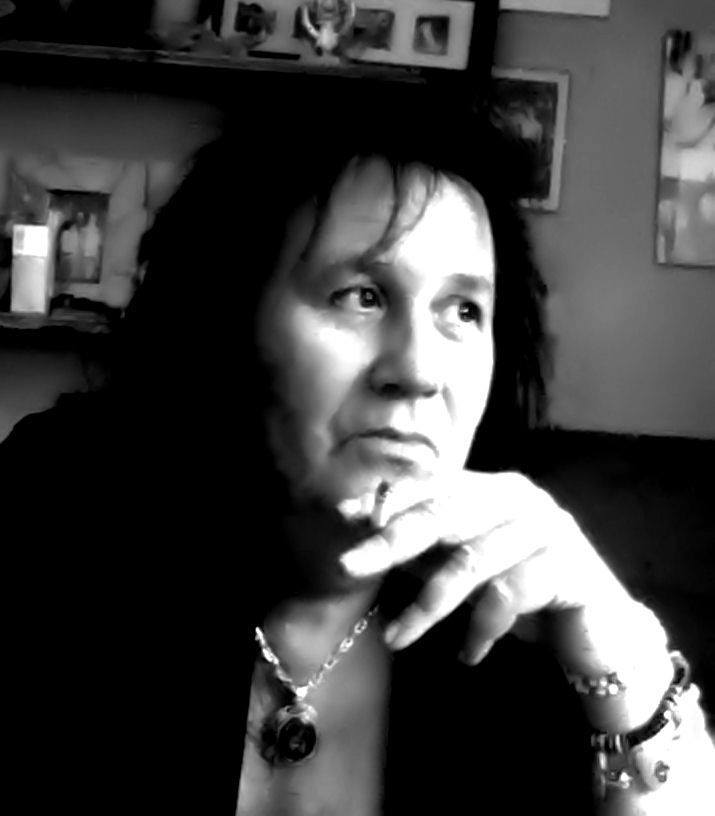 Thank you. Last word is yours.
Thanks to Adam and you and everyone concerned in releasing 'Lovin' Fire onto an unsuspecting audience! Stay Free…
Klemen Breznikar
---
Headline photo: Bari Watts with Bevis Frond, Scandinavia Tour 1991
Bari Watts Facebook / Bandcamp
Ancient Grease Records Official Website / Instagram