'Elfe' by Eric Wurzelbacher | New Album, 'Idle Minds'
Exclusive video premiere of 'Elfe' by Eric Wurzelbacher.
---
In the age of endless information, we are preserving an eclectic mix of music for our future selves. It's an exciting time to be around creative people. I feel extraordinarily lucky that an artist like Eric Wurzelbacher stumbled across my [metaphorical] desk. His newest single, 'Elfe' is a powerful meditation on isolation set to an irresistible groove.
The Cincinnati native has been blurring the lines between genres for years. Wurzelbacher has made it his mission to combine the conciseness of rock and the freedom of jazz. You can hear that interplay in his brilliant 2019 album 'Maya'. The Eric Wurzelbacher Quartet played at the Newport Jazz Festival that same year, taking the legendary stage to bring their rock meets jazz love affair to a wider audience. And now after a grueling pandemic, the band has signed with Golden Mean Studios' record label and are excited to release their newest album 'Idle Minds'.
'Elfe' is straightforward in its approach, but littered with subtle, incredible moments. In the video, you'll watch the quartet live in studio playing the track. The bass and drums create a bedrock on which the wandering piano and saxophone rest. However, the rhythm section also adds so much to the texture of the songs, with bass runs and tom fills around every corner. Wurzelbacher's unforgettable melodic explorations on the saxophone make the track; the ease with with he manages to craft unforgettable hooks around the band's mid-tempo groove.
The title 'Elfe' came by accident. Wurzelbacher had originally titled the track 'El Fé', Spanish for "faith." But a friend mentioned the correct article for the word was the feminine "la," and so Wurzelbacher decided to make the title one word. While Wurzelbacher is clearly a gifted musician and has surrounded himself with a talented bunch, there's a playfulness amidst the serious approach to creating art. It's nice to know that Wurzelbacher has a sense of humor about his own limitations. But, you'd be hard pressed to find musical limitations for the quartet on their newest single 'Elfe.'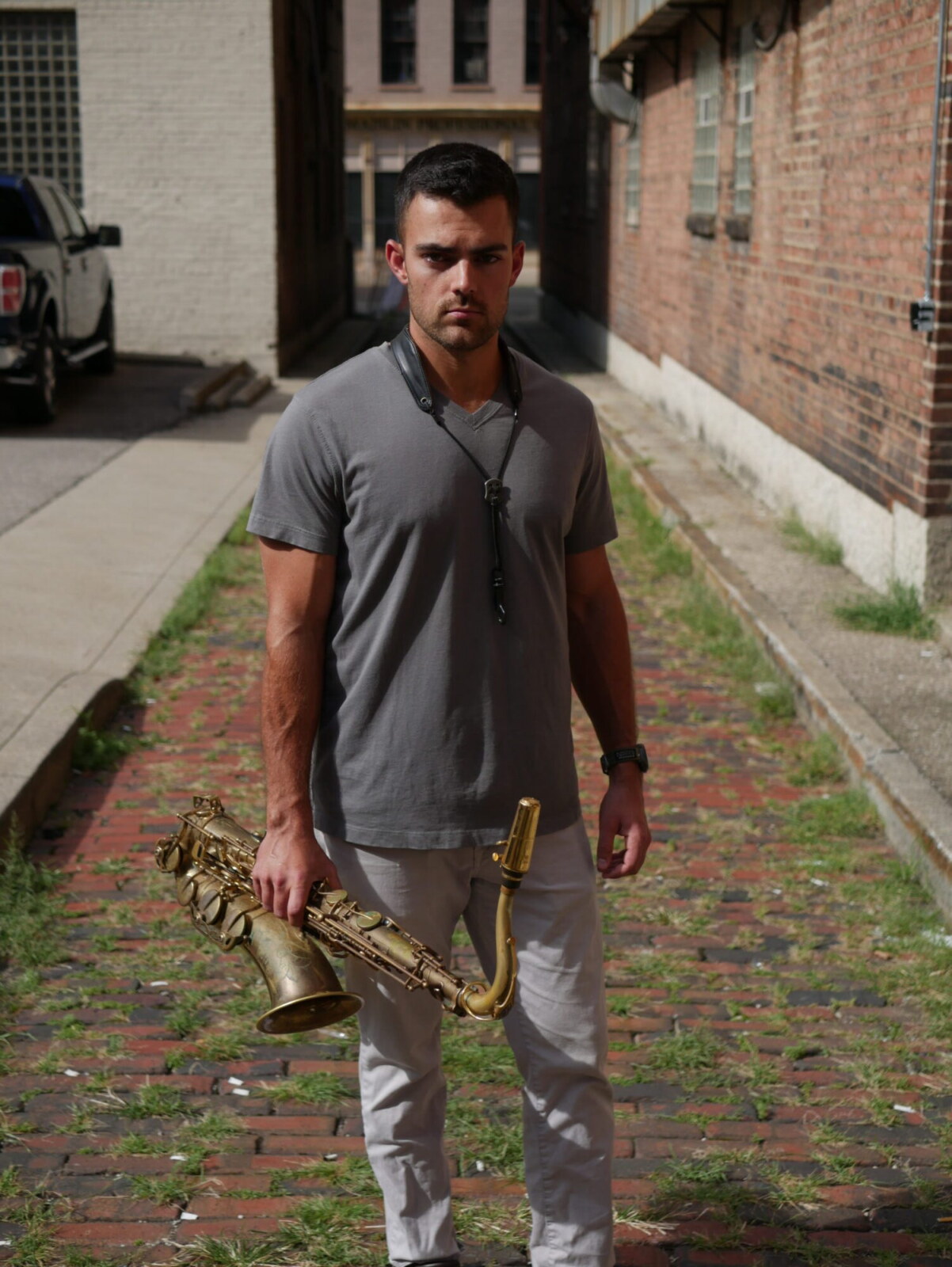 "We all strive to find purpose in life"
This song, and the new album 'Idle Minds', are about the loneliness of the pandemic. How do you see those themes in the melodies and arrangements on the new record?
When I listen back to each melody, I remember the specific mindset I was in when I wrote it. Some are very hopeful (e.g. 'Elfe'), some are not so hopeful and full of pain, loss, and existential dread (e.g. "The Nihilist"). Some listeners might question, "why would I want to listen to existential dread?". Well, throughout the range of different emotions that are portrayed in 'Idle Minds', there is always a sense of self preservation and having the will to push through to become a better person and elevate others in the process. Many melodies that start off grim morph into something more courageous and uplifting throughout the arrangement. Some of them end up returning to the original, grim melody (which happens while coping with something like the pandemic), but at least it's a step in the right direction. The overarching theme of 'Idle Minds' isn't just about loneliness and feeling stagnant and/or idle. This album is really about hitting a psychological rock bottom, deciding to dig deep and be proactive by figuring out who you are/ who you really want to be, and doing everything in your power to achieve it with the hope of pulling as many other people along with you who are willing to listen.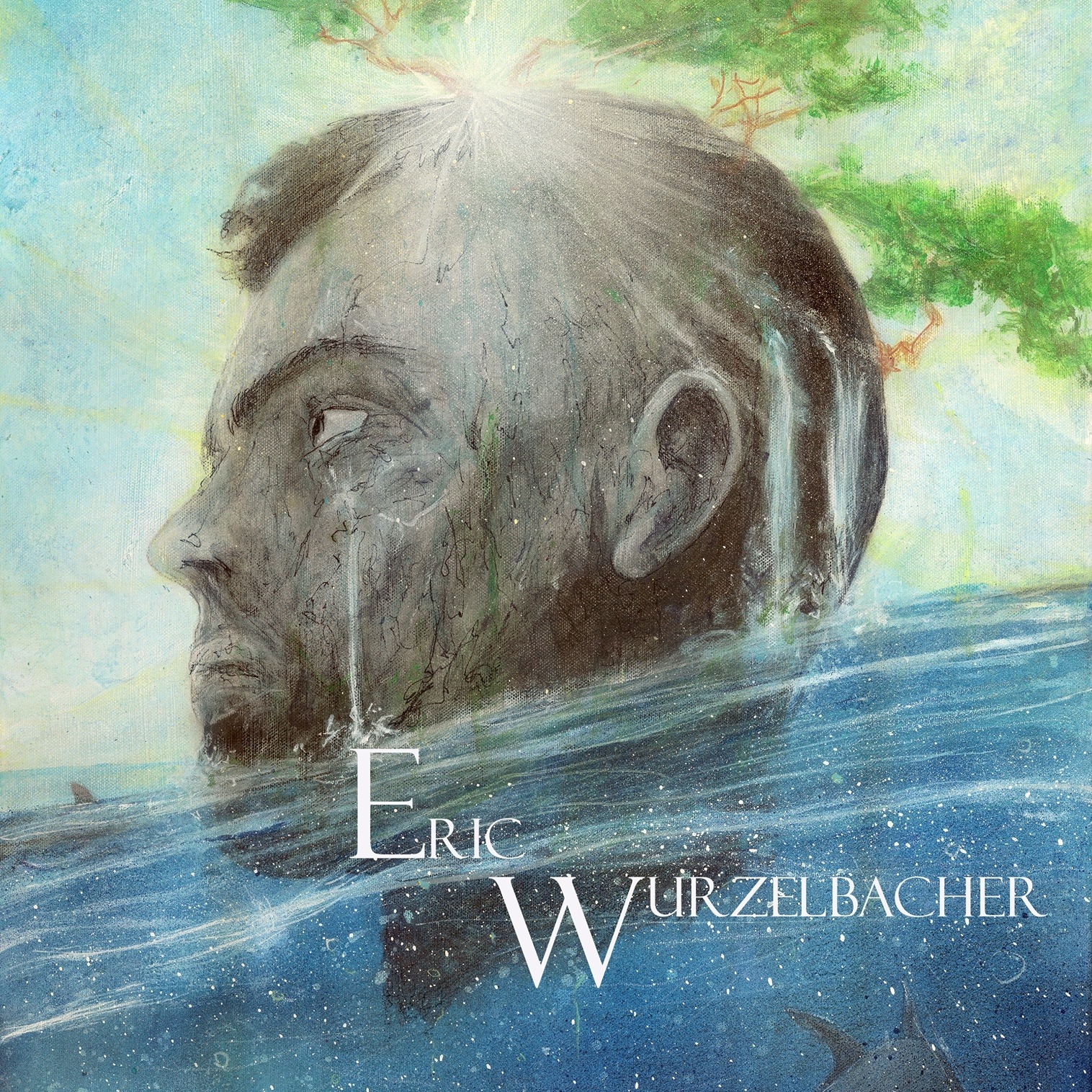 Has your quartet been stable over the years, or have new members come and gone? If so, how has that affected the sound on the new songs?
The original group that formed back in 2017 was actually a trio (i.e. Power [2018]). We played exclusively with each other (meaning no subs) for about a year until a pianist joined, which formed our quartet that played exclusively for 2 years and recorded Maya (2019) and played at the Newport Jazz Festival. This group was incredibly tight-knit and we reached some very high musical levels and made memories that I'll never forget. During the pandemic, there were opposing views on how much we should be playing shows and rehearsing. This was a punch in the gut for me for many reasons. I wanted to respect the views of my friends, but also music was about the only thing keeping me going at the time. We ended up getting a new pianist at the beginning of this year. At first it was an adjustment due to the different playing styles, but in about two months, he had learned all the new songs and was ready to record the album in April. Our current pianist is a very technical player who can read anything you throw in front of him and will go above and beyond to do each song justice. I suppose you could say having a pianist with the technical proficiency to the likes of Oscar Peterson has changed our sound from previously having a more melancholy, Brad Mehldau – esque energy to it to now being more active and intense in many ways. I have always been a fan of keeping as much consistency as possible with band members, due to the chemistry and emotional bonds that can't be replaced with even the best players, but sometimes you have to adapt and move forward for what's best for the music.
I know it's been a minute, but what was it like to play the Newport Jazz Festival in 2019? That's a big deal, I'm sure you were very proud!
Oh man… it was honestly the best day of my life. I have a history with this festival that I don't advertise a lot. My dad's business has been responsible for constructing the staging for the Newport Jazz and Folk Festivals for over 30 years. Ever since I can remember, I have been at the festival. I began actually working for the family company when I was about 12 years old. After building the stage(s), we are there for the entire festival. I have had the fortune of seeing (and meeting) many world class musicians throughout the course of my life growing up and learning to play music myself. When I began to take music really seriously I started bringing my horn up and playing at the festival sight in the fort (the festival is located basically in and all around Fort Adams and there are hundreds of tunnels to explore). Well, one particular morning the festival producer heard me practicing and asked me if I wanted to play for the crowd waiting for the gates to open (only about 10k people…). I nervously said yes and it kind of became a tradition year after year, until 2019 some of my recorded music had reached the ears of the production crew (I suppose, I still don't know the full story to be honest) and I received a formal invite to play at the festival with my group. I couldn't believe my eyes when I received the email. I had never practiced so much in the span of a few months preparing for this festival. When the day came, the 70 minute set felt like it went by in about 10 minutes. The crowd was completely engaged and it was everything I could ever want from a musical experience; I have never felt so on top of the world to that extent. The best way I can describe it (at the risk of sounding cheesy) is that my body and mind were basically bursting with love for everyone and everything. Above all, I really hope to play at many more music festivals; I think these events are some of the neatest and most fulfilling human experiences you can ever have.
'Elfe' is a song about faith. What does that mean for you?
We all strive to find purpose in life. The closest thing that I have found to purpose in my life is family and the experience of playing music void of ego while uplifting and healing others. Some days the hours of work I put into this craft feel futile, as it does for many musicians. Then you play one show and you have all kinds of people tell you that your music really connected with them and inspired them, and the purpose comes flooding back. When I wrote 'Elfe', I had just had a very similar musical experience as I described and I felt like I was on the right path.
All this talk of purpose is to say that feeling faithful for me is feeling like I have a purpose in what I believe in, which is creating music in the most authentic way possible. I want to uplift people that listen to my music and let them know they are not the only ones experiencing life in this particular way, as many of us are actually much more similar to each at the core than we like to admit. Faith for me is being as honest with myself as possible and feeling like I'm headed straight down that path of what I'm supposed to do in life.
What's next for you and the quartet?
To be honest, I feel like I'm in a transition point. My long-time drummer just moved to New York and the bassist isn't far behind. I've been so consumed with the logistics of this album that I only have fragments of any new song ideas. I'm currently testing the waters with a handful of different players and trying to find a best fit and then will start booking shows heavily again. I would love to travel more consistently and meet and experience new people and places, which came to an absolute halt in 2020 and never really returned back where it once was. Once I feel comfortable with a tight-knit group again, I plan to start doing some album release tours and hopefully hit some festivals. I also can't wait to get back on the writing grind. Historically my mind has not allowed me to fully dive into writing new material until all of the logistics are taken care of with the current and/ previous album. This album officially releases on December 17th of this year. I'm really excited to see how the music evolves after having another year of perspective and new musicians. Another album is definitely to be expected in the next couple of years; something totally different but one step closer to the truth.
---
Headline photo: Eric Wurzelbacher by Brandon Coleman
Eric Wurzelbacher Official Website / Facebook / Instagram / YouTube / Spotify
Golden Mean Studios Facebook / Instagram