Eden James | Interview | New Album, 'All the Good Blank are Taken'
Eden James' latest album features Bruce Springsteen's and Paul Simon's band members, and was produced by the iconic Tim Leitner, known for his work with Billy Joel and Tina Turner.
---
The new LP is Eden's fourth studio album and was released on July 9th, 2021. Eden James' debut album 'Never Setting Sun' launched a chart-topping hit single and received critical acclaim. With the release of his second album he appeared on the Rockwave festival bill with The Killers, Placebo and Moby. Eden was the second top billing on the Vibe stage for the largest music festival in Greece.
"The next step in a journey of personal growth"
Your new album was probably recorded during lockdown. How are you coping with the current pandemic and what are your predictions for the future? Do you think the music industry will adapt to it?
Eden James: Actually it was recorded before the lockdown. The album was scheduled to release in 2020 but because of the pandemic, it was moved to 2021. The lockdowns and the delay in release turned out to benefit the album, because it gave me extra time to make a few more music videos and get my publicity campaign in place. However, the pandemic has been a difficult time on so many levels. To get through it all, I decided to throw myself into my work – my music and the album campaign. It's keeping me busy.
The music industry has always been a creative industry, not just in terms of the art but in business too. It will survive and find new ways of delivering product to audiences.
'All the Good Blank Are Taken' featured Bruce Springsteen's and Paul Simon's band members. That must be amazing? What was the energy in the studio?
I was excited! Larry Saltzman is Paul Simon's guitarist and I spent many sessions in the studio with him to make this album. He has a very communicative approach and is extremely versatile, so whatever I needed for him to play, he could do it – and do it so well! When Bruce Springsteen's accordion and keys player, Charlie Giordano, came into the studio for his session with me, I was likewise elated. On my song 'Black Book', Charlie was playing along to it as a warm-up and then when the song ended he asked if that was the sort of thing we wanted. I asked Tim if he was recording because that was exactly the type of part we wanted.
The energy in the studio? Well there was a lot of excitement from me but I also tried to reign that in and focus on the job I had to do. Everyone was super professional and we all brought our "A Game" every day. I could not be happier with the outcome from working with these legends.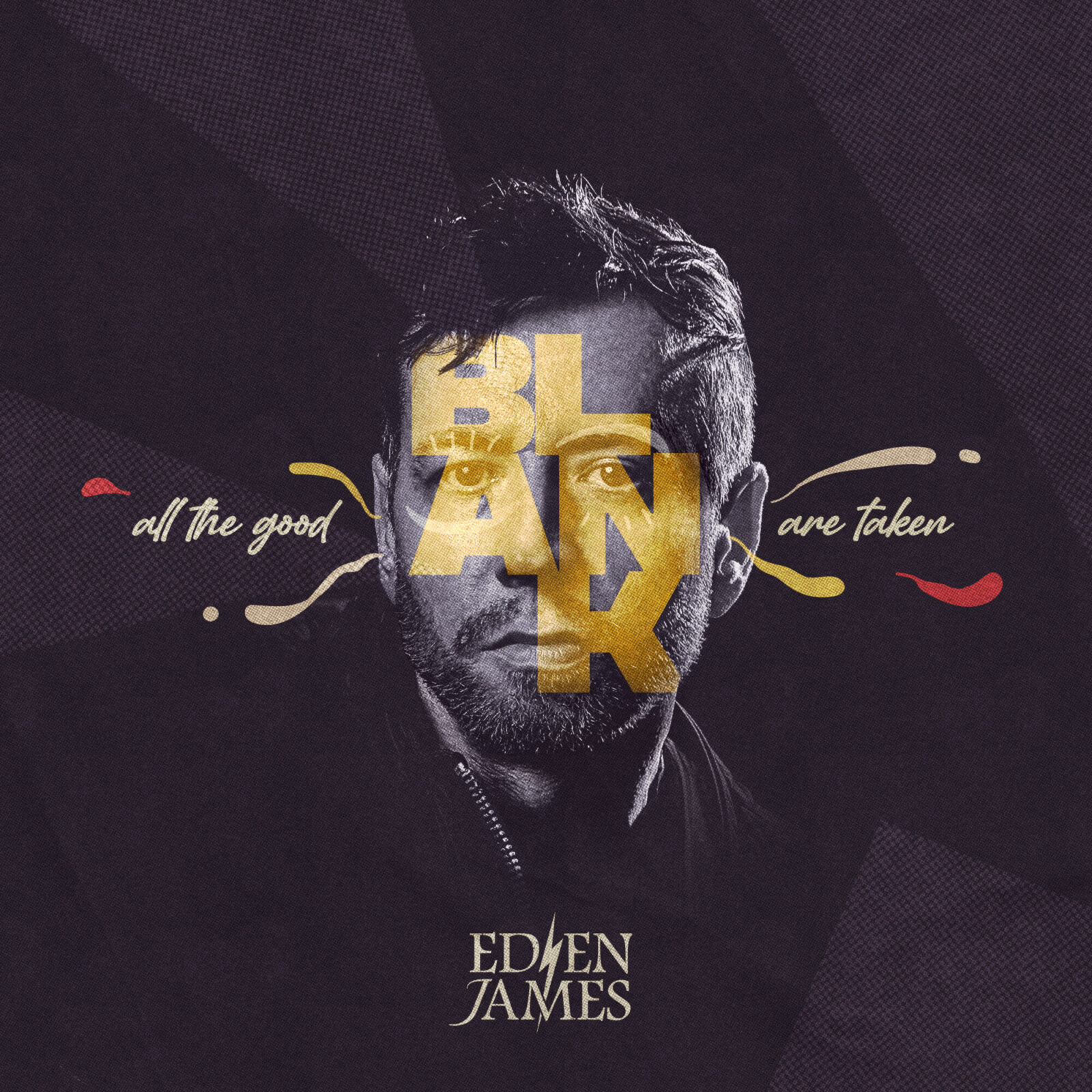 How was it to work with Tim Leitner in the studio?
Tim was great. We worked really well together and we always put the music first. We recorded at Sticky Audio Labs in Union Square, New York, where Tim was stationed at the time. It was a huge studio and extremely comfortable for artists and producers to make their best work. Tim and I shared the producer role and made a lot of the production decisions together. This was a deeply thought out album, artistically speaking. Tim had connections with a long list of top tier session musicians and he sent the demos to Larry and Charlie to see what they thought of the songs. I'm happy to say they loved the songs, otherwise I probably would not have had these high caliber players on the album.
How would you compare your latest album to 'These Streets'?
This album seems like a natural progression after 'These Streets'. It has a tougher exterior. While 'These Streets' showcased more of it's sensitivity and vulnerability, 'Good Blank' delivers more wisdom and hard truths. If there's a hidden message in the new album, it's probably one of "Acceptance". The next step in a journey of personal growth.
What do you want people to take away from the album?
I'd like it to remind people of the power and importance of rock music. There is a specific energy in guitar music and rock and roll that makes people feel alive. That's important, perhaps now more than ever. If the album helps turn more people on to rock and classic rock as a genre, I'd be happy to contribute to that. I'd like to see a return to rock music being the centerpiece of the popular music world, or at least have a place at the table.
How do you usually approach songwriting?
I write down notes as they come to me so I don't forget them. Lyrics, phrases, observations, clever wordplay et cetera. When I schedule a time to write, I open my books of notes and whatever jumps off the page to me at the time is what I start with. I then build on that singular idea and take it wherever it goes. I prefer to write without too many constraints. I feel the real honesty comes from allowing thoughts to present themselves, rather than forcing anything. That's how I usually go about it. But at other times, I will try different methods too. I remember once covering my screen with post-it notes of various lyric ideas, all unaffiliated with each other, and seeing if any of them could match together in some way.
Your finest moment in music?
If it's not this year's achievements and the 25 awards I've won for the new album or the iTunes and Amazon chart entries, then it would have to be the Rockwave festival where I was billed with The Killers, Placebo and Moby in Athens, Greece. That was a super fun time. Oh and the number one hit in the Greek top 40. I suppose that's got to be it.
Klemen Breznikar
---
Eden James Official Website / Facebook / Instagram / Twitter / Bandcamp / SoundCloud / Spotify / YouTube
Dandy Ram Records Facebook / Instagram