'Demetra' by Recall Madame X | New Album, 'Unconscious ID'
Exclusive video premiere of 'Demetra' by Recall Madame X, taken from their upcoming album, 'Unconscious ID', out October 31st, 2021 via Madre Sublime.
---
An unconscious journey through the memories of childhood and adolescence. A sound therapeutic path, a purifying catharsis. Recall Madame X describe their new album 'Unconscious ID' in this way, 10 songs between post-punk and retro wave, dark ballads and gothic-surf rush. From the thin veils between dream and wakefulness arises the disquieting Demetra, the blue lady, a symbol of ancestral fears who relentlessly pursues a lost innocence, in a paradoxical reality halfway between Escher and lucid visions. In a psychological labyrinth where all we see is mystifying and mirrored, Demetra embodies our unconscious, a dark and buried side that we would like to symbolically purify through fire and ashes.
The video, shot by Barbara Oizmud, is a half tribute, half desecration of the Italian surreal horror cinema of the Seventies, the genre that brought us movies like "The Red Queen Kills Seven Times" by Emilio P. Miraglia, starring the iconic Barbara Bouchet. An intense Justine Mattera is our Demetra, coldly and venomously conjuring the myth of the mysteric Goddess.
A true icon of style and sensuality, Justine Mattera is an American actress, singer, model and performer. Now a naturalised Italian, she has released a string of pop hits written with music producer Joe T. Vannelli. Justine has received different awards in theater, radio and film. She is also testimonial of many different sports' companies and is a competitive triathlete.
Barba Oizmud is an Italian photographer, movie director and illustrator. She is one of the five photographers chosen all over the world for the photo reportage of David Lynch's first Music Festival, "Festival of Disruption".
The single and video anticipate the release of the new album' Unconscious ID', scheduled for October 31st, 2021.
Born in 2007 as Madame X, the designer and musician Alessandro De Benedetti and the multi-instrumentalist and sound engineer Andrea Zuccotti return with their own musical project renamed Recall Madame X.
And for 'Unconscious ID' they involve a series of female voices, including Justine Mattera, guest star in the single track that opens the album: 'Demetra', a magical song with a voodoo flavor.
The dark and tribal sound of Siouxsie Sioux and the horror films by Dario Argento, radical novels such as Crash by JG Ballard and the smoky atmosphere of the Eighties underground clubs are some of the distinctive features that identify the creative path of Recall Madame X and the songs of 'Unconscious ID'.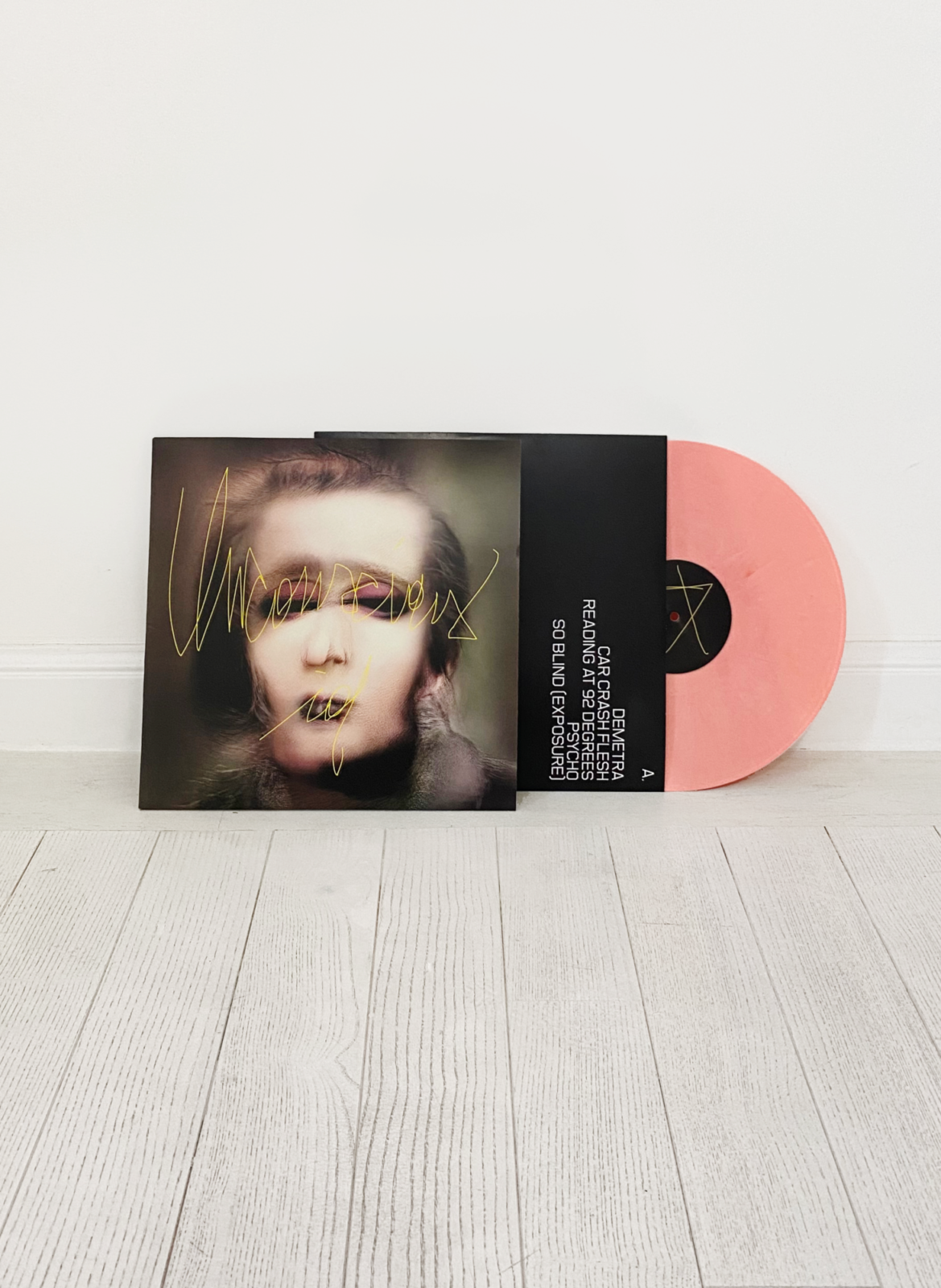 Cult records, cinema, comics and non-mainstream literature, with their dark and sexy icons have been a refuge and an escape for Recall Madame X in the past, building the stylistic code of a wholelife dedicated to creativity, a solid and kaleidoscopic unconscious identity celebrated now with 'Unconscious ID'.
The album will be released on October 31 in digital format as well as on vinyl with the artwork edited by art director Marco Cendron.
---
Recall Madame X Official Website / Facebook / Instagram / Spotify / YouTube