Traffic Sound | Interview | Legendary Peruvian Psych Rockers
Traffic Sound is a legendary psychedelic rock group from Peru. Their most well known album, 'Virgin' is an essential listen for any fans of South American music.
---
The band was founded in 1967 by Manuel Sanguineti (vocals), Freddy Rizo Patrón (rhythm guitar), Jean Pierre Magnet (sax), Willy Barclay (Willy "Wilito" Barclay) (lead guitar), Willy Thorne (bass) and Luis Nevares (Luis "Lucho" Nevares) (drums). Over a very short period of time the band managed to successfully develop their career. 'Virgin' showed the band swimming like a fish in the acid waters of psychedelia and experimentation.
"The Doors' first album made me decide to form what eventually became Traffic Sound"
Where and when did you grow up? Was music a big part of your family life?
Manuel Sanguineti: I was born in 1950. Grew up in Lima, Peru's capital city. Music was an important part in my life. I sang in the school choir at Inmaculate Heart catholic school. Rock & roll came into my life hearing the Teen Tops on the radio playing 'La Plaga'.
The Beatles changed everything and I started collecting albums by The Dave Clark Five, The Searchers, The Kinks, The Rolling Stones, The Who, Them, Procol Harum, Jimi Hendrix, Bob Dylan, Donovan, Iron Butterfly, Cream, Blind Faith, Led Zeppelin, Jethro Tull, et cetera.
When did you begin playing music? What was your first instrument? 
I played very little guitar, barely enough to write songs like 'Tibet Suzzette'. All the melodies in Traffic Sound's songs just came to me while working on the riffs with the band.
Can you elaborate the formation of Traffic Sound? Where did you originally meet?
I was 16 years old when I contacted Freddy Rizo Patron in school about my idea of starting a band in 1967. I suggested calling Willy Thorne and he said yes and brought along his mates Barclay and Nevares.
I completed the lineup asking Jean Pierre Magnet to join the band.
The band was formed in 1967 by members of bands from Lima such as Los Hang Ten's and Los Mad's. What can you tell us about those early pre-Traffic Sound bands?
Not much really. I remember recording with the Los Hang Ten's a version of the Kinks 'Till the End of the Day' for the EMI label in 1965. I played tambourine on that recording. I saw Willy Thorne playing guitar on The Beatles' 'Words Of Love' at a school show that really caught my attention, enough to consider him for our band. He looked very professional to us, so Freddy and I approached him with our idea about forming a band.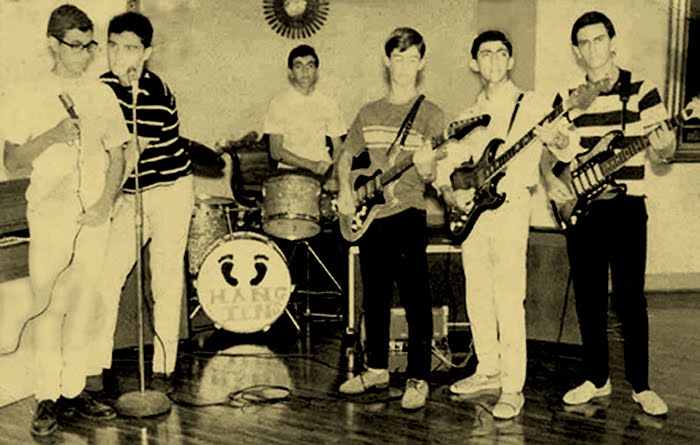 The Doors' first album made me decide to form what eventually became Traffic Sound.
What's the story behind playing at Peruvian psychedelic emporium The Tiffany?
It was first called The Galaxy. We were the resident band there. It changed its name to Tiffany and Traffic Sound, The Mads and the Flushing Choice were the psychedelic bands that played there all the time. Something like Liverpool's Cavern I suppose.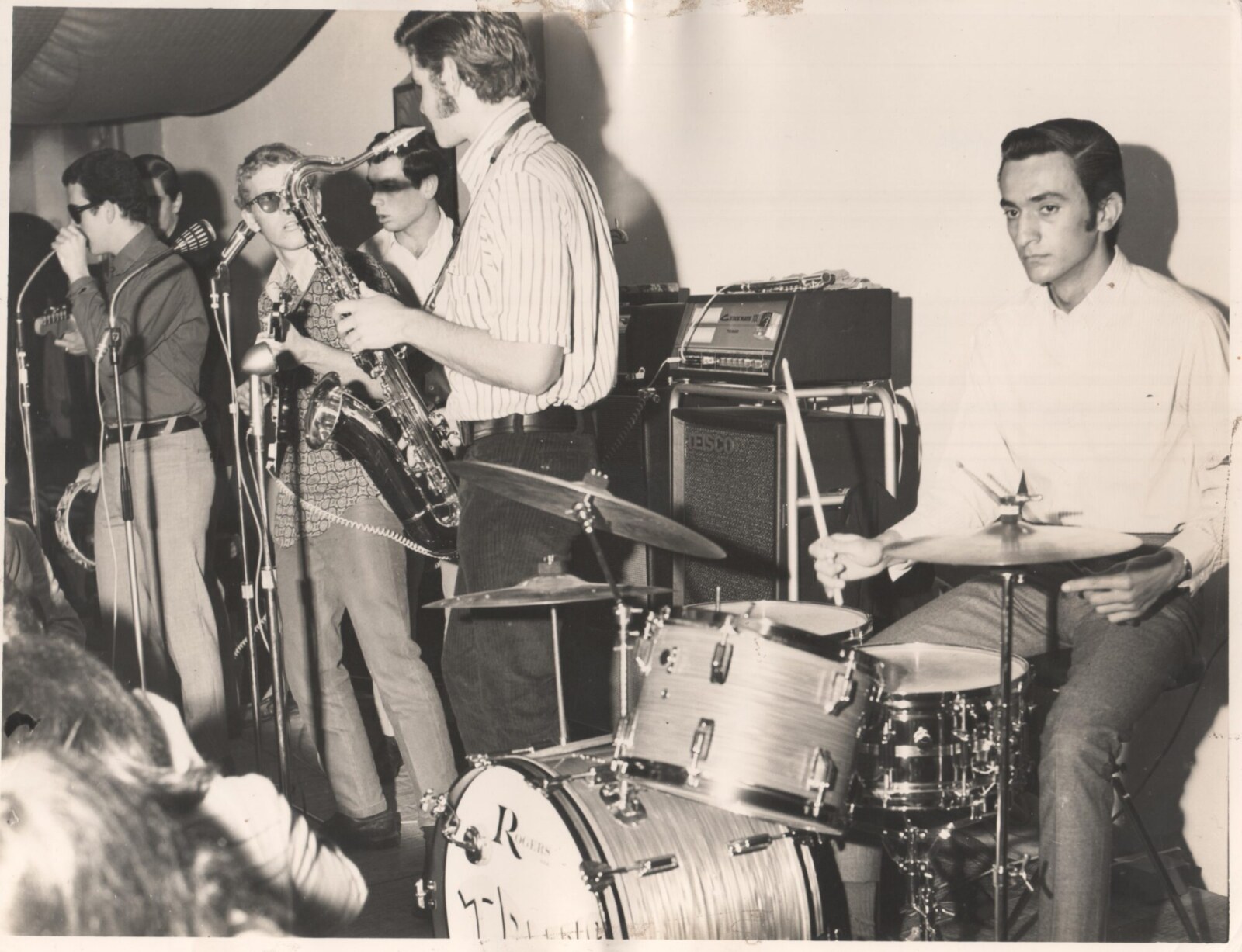 What were some other bands playing similar music in Peru? Were you friends with other bands from your city?
Just the ones mentioned above. You could also include The Drags, The New Juglar Sound and We All Together.
How did you get signed to Mag?
Mag's CEO Manuel Augusto Guerrero saw us playing at school presentation at Villa Maria girl Catholic school and offered to record us. He taught us how to record and eventually let us dispose of his studio as if it was ours, recording whenever we wished and having total control on production. We recorded three singles covers:
'Sky Pilot' / 'Fire', 'You Got Me Floating' / 'Sueño' and 'Im So Glad' / 'Destruction (You Can't Win)'. We then recorded two albums of original material: 'Virgin' and 'Traffic Sound' ("The Pink Album").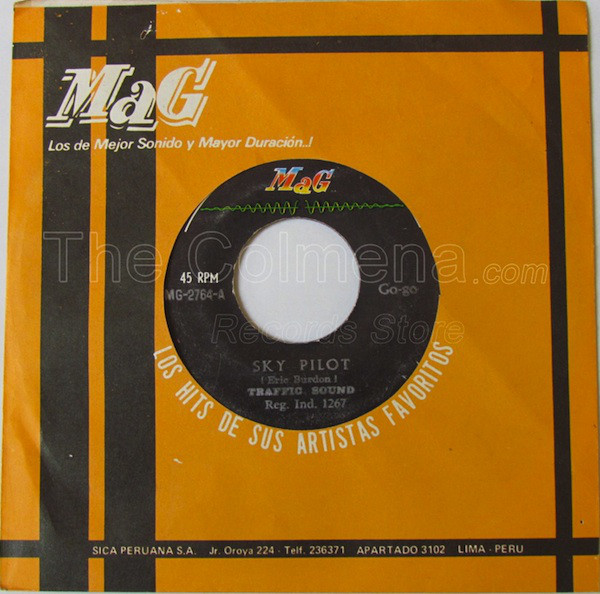 What's the story behind recording 'A Bailar Go-Go'?
When we left Mag for CBS label Sono Radio, Manuel Guerrero released our first three singles as an album, using a picture of his son on the beach on the cover and calling the album the outrageous title of A Bailar Go Go. He was piqued of us leaving MAG.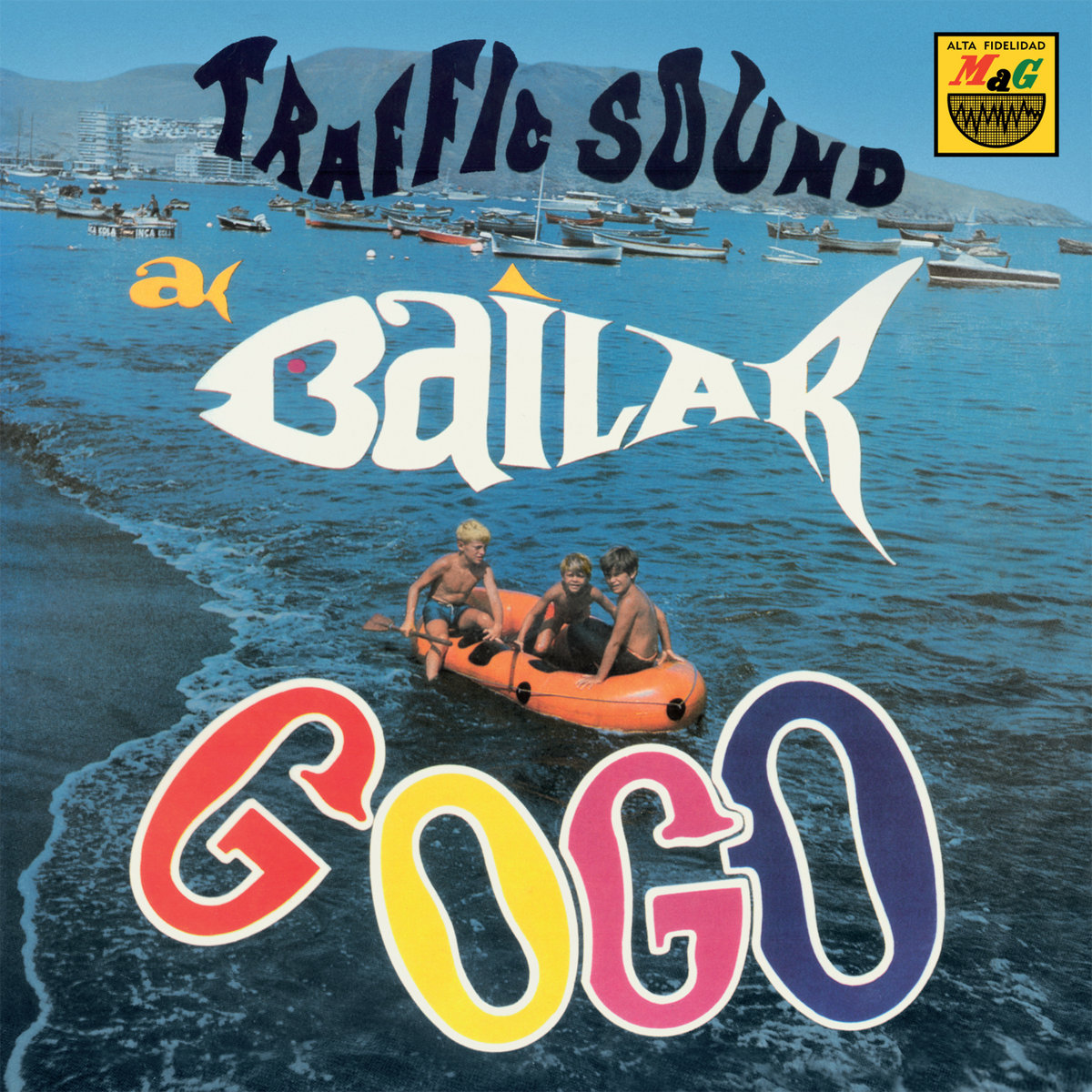 'Virgin' is a masterpiece and one of the most important records coming from South America. Please share your recollections of the sessions. What were the influences and inspirations for the songs recorded?
'Virgin' was the result of all of us working together. 'Virgin' was a song I wrote with Willy Thorne. Freddy wrote 'Pray'. 'Yellow Sea Days' was recorded live in the studio while fooling around with Freddy's song and Barclay's middle part.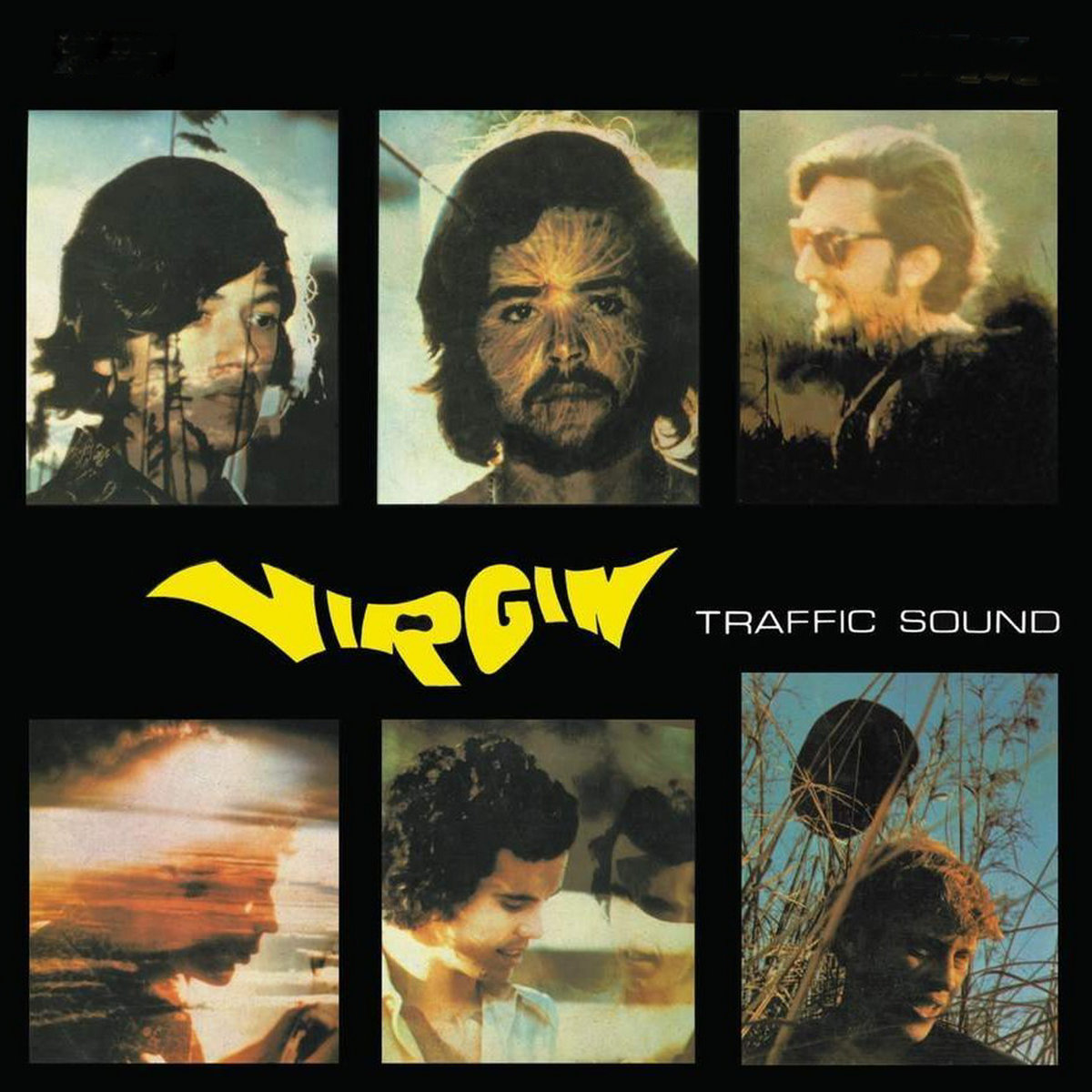 'Jew's Caboose' was a group collaboration where Barclay's guitar part was very important. 'Simple' was a Barclay song and vocals for which I wrote the lyrics and produced. 'Meshkalina' was a group collaboration that started with Freddy's wah wah riff. A really fantastic song for us. In the end we completed 32 channels on it. We worked the whole album on a 8 track Scully recorder.
Barclay's 'Last Song' on the album is Willy on his own, finishing the Virgin story.
Was there a certain concept behind the album?
Yes. It was an album where each song sounded different, using different instruments, and giving the album a natural flow like a story. An album you can hear entirely without feeling bored.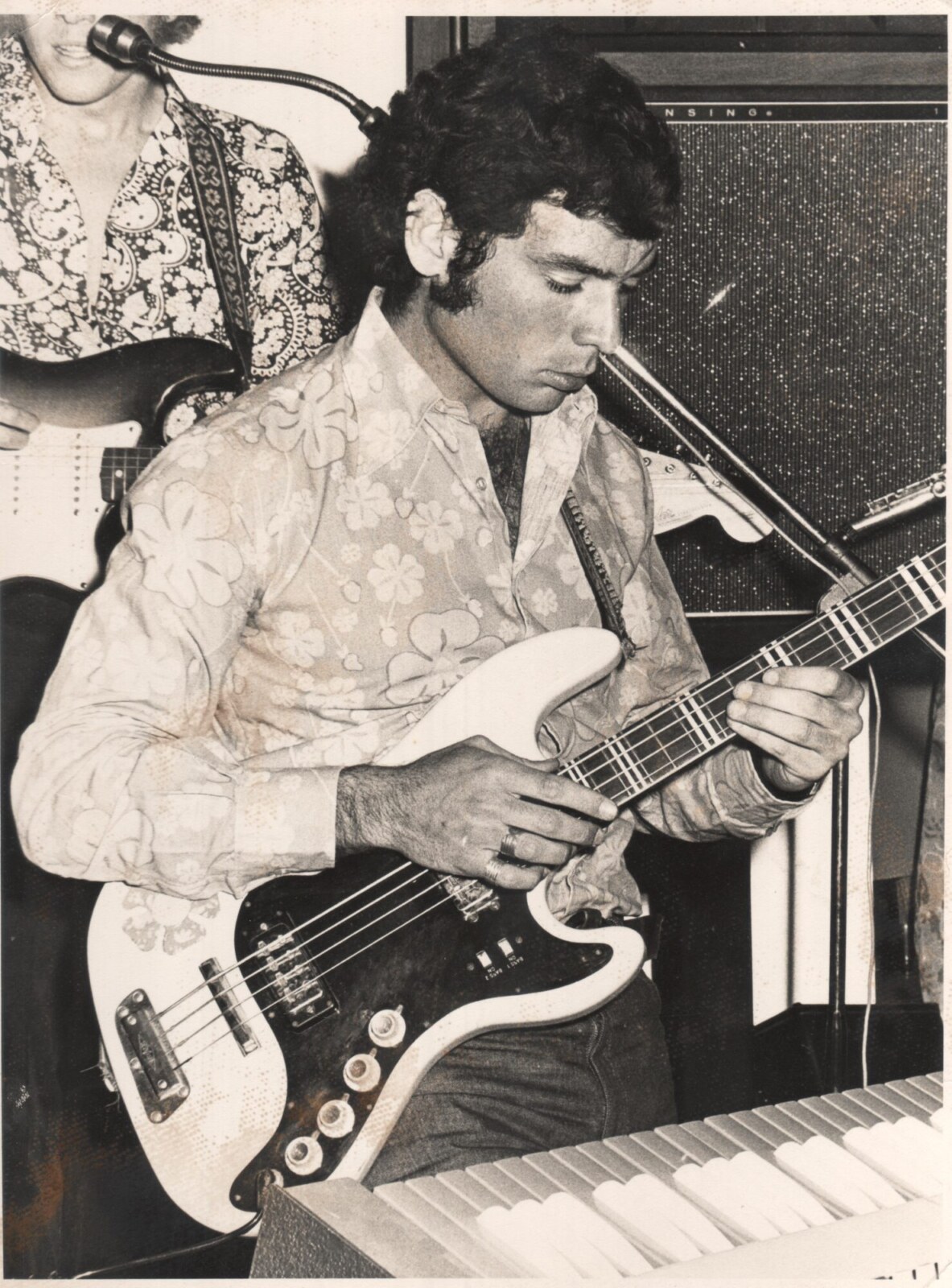 How did you decide to use the name 'Traffic Sound'?
We used to rehearse on an abandoned Tudor mansion, where we found, in the attic, an old stand up lamp shaped as a traffic light. We took it on stage with us and thus I came with the idea of naming the band Traffic Sound.
Tell us about the gigs? What did the club scene look like in Peru?
We played in parties mainly, making people dance. No concerts in those days. We played in a lot of private parties in houses and sport clubs, and we also organized our own public and private parties. The only important concerts were the ones we did with Jaime Deldgado Aparicio's Contemporary Orchestra at the Segura and Municipal theaters in Lima, with memorable arrangements of Elton John's 'Your Song' and Spirit's 'Mr. Skin'.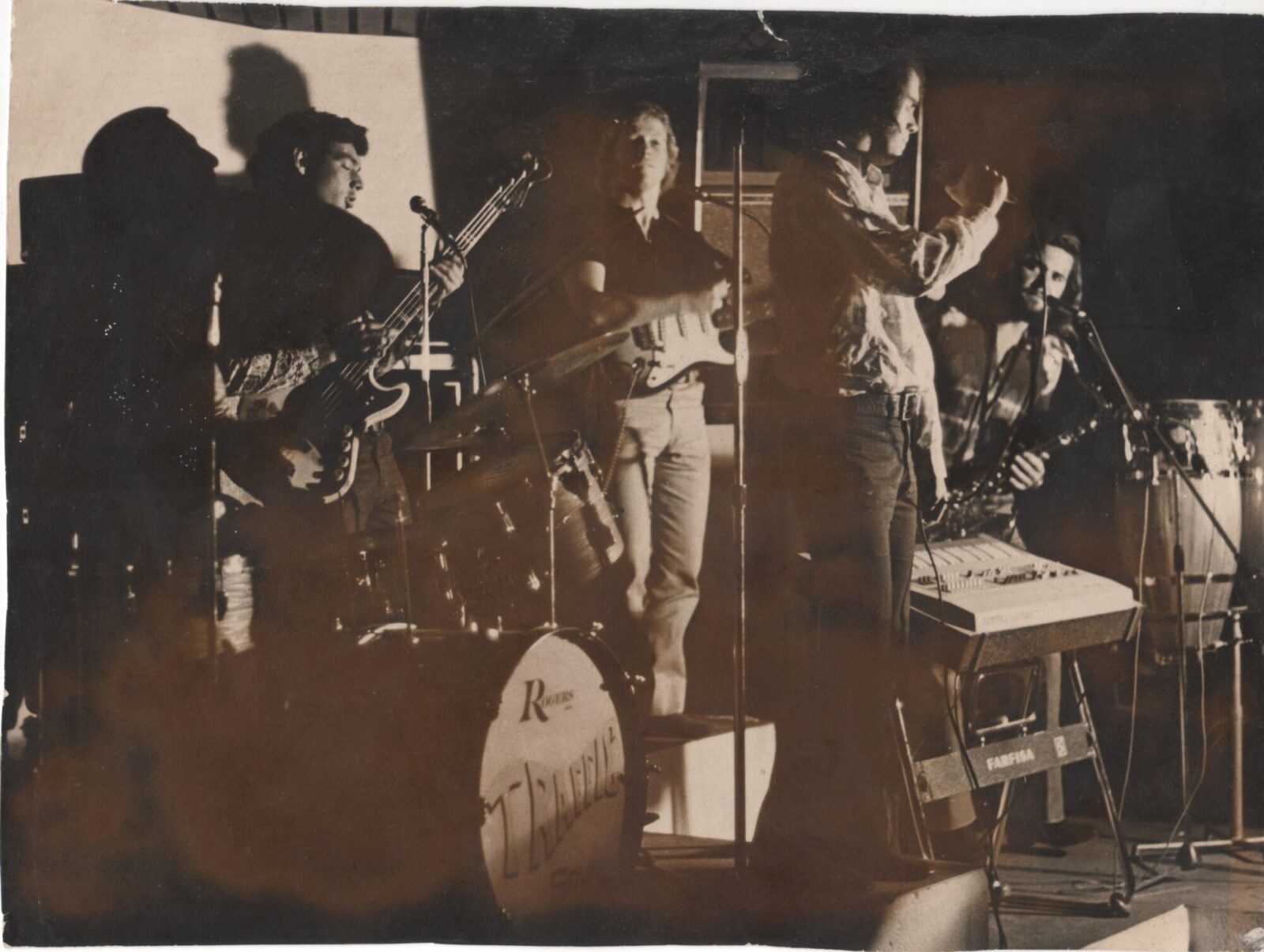 What influenced your sound?
I guess The Doors, Jimi Hendrix, Cream, Santana, Spirit and Jethro Tull amongst others.
Were you inspired by psychoactive substances like LSD at the time of writing the album?
I guess the music answers that question. Some of us were experienced at the time. Yes.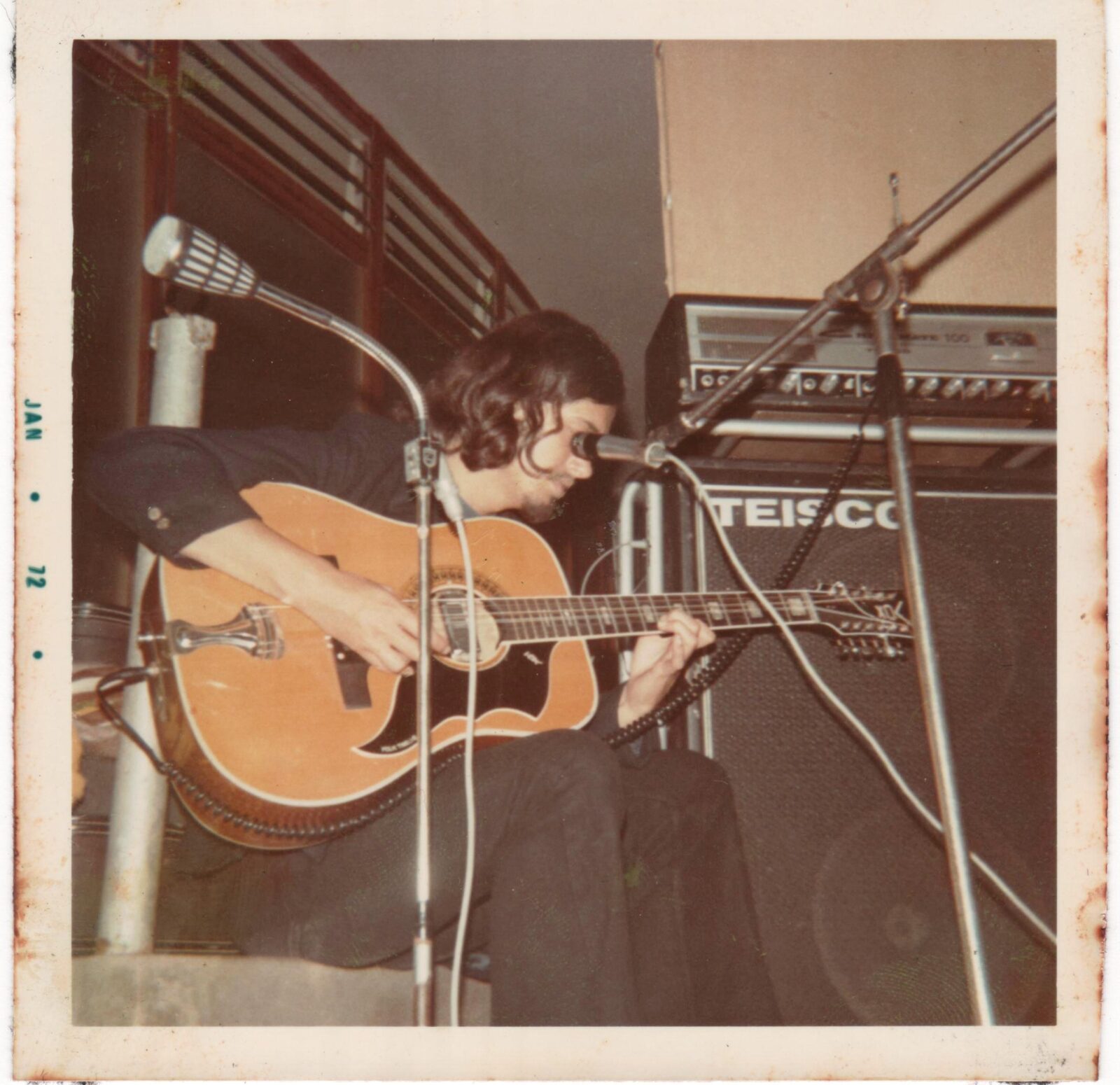 Your album, 'Traffic Sound' is as strong as 'Virgin'. What do you recall from working on it?
That's our second album you are talking about. Powerful songs and outstanding flute playing by Jean Pierre. Again all different songs and arrangements, where each song stands on its own.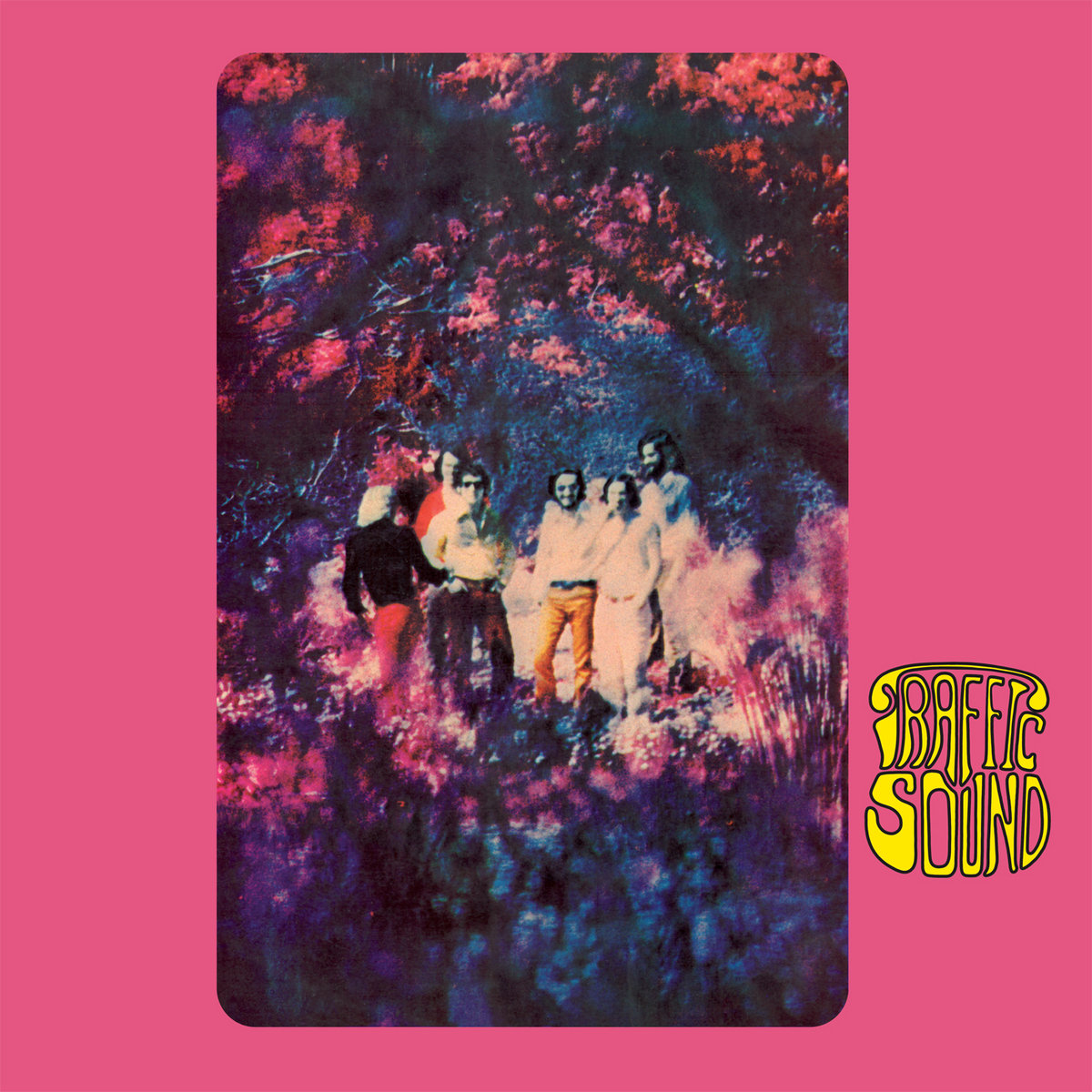 Your final album, 'Lux' was released on Sono Radio. The sound changed quite a bit.
I did not participate in the recording of 'Lux'. My songs were on it but the band did not know how to sing them. They used a 4 track recorder to comply with a recording contract and unfortunately not the 16 track recorder promised by the label.
'Lux' is by no means a Traffic Sound record. The album was going to be fantastic but it never happened. Who knows, maybe we will record it as it was supposed to be sometime in the future. It is one of my unfulfilled dreams.
"Making a living playing music was impossible in those days"
What would be the craziest gig that happened?
A private "party" with Los Franceses gang. We played around with the lights and the sound (noise), to unlimited levels of euphoria!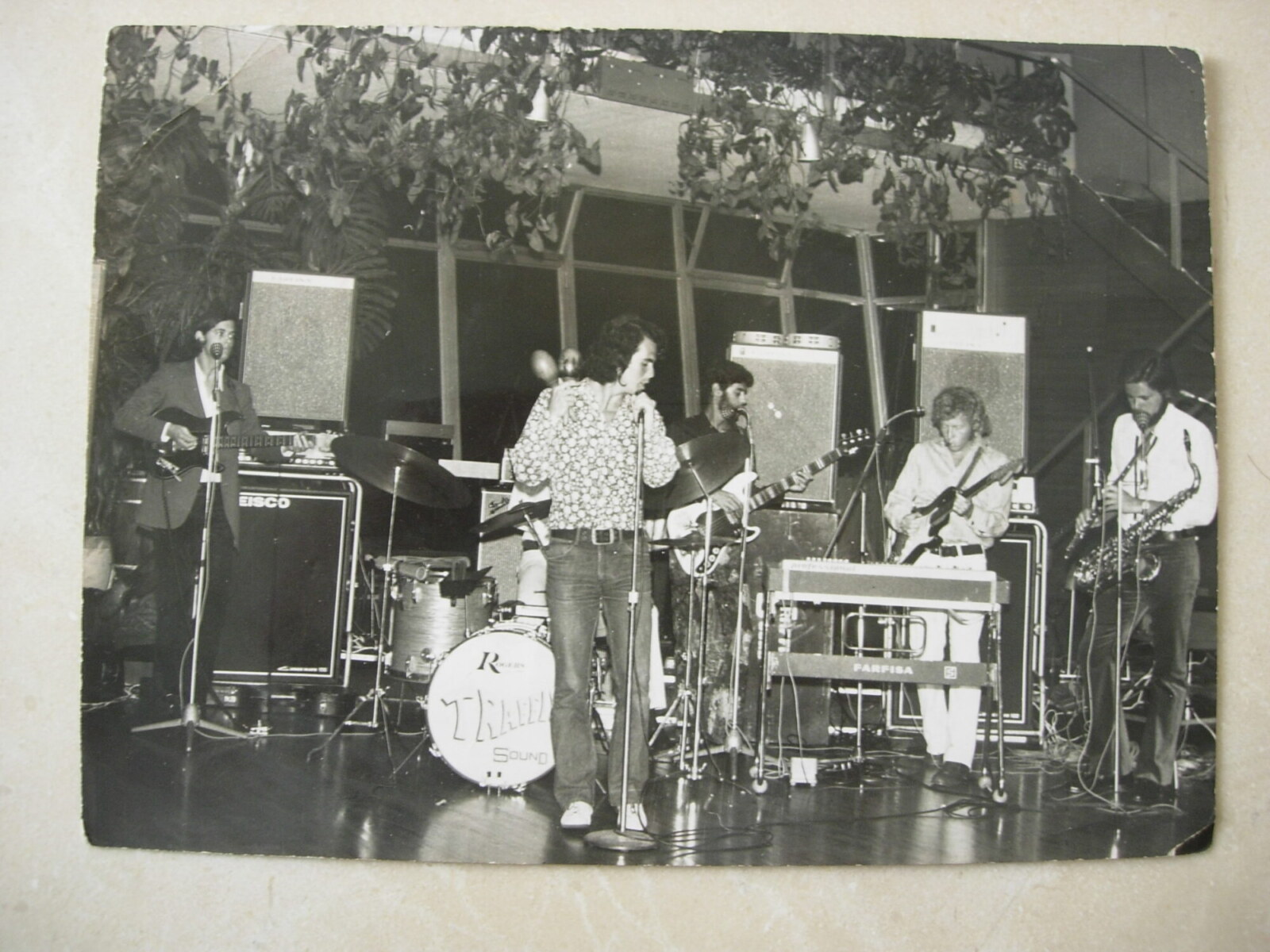 Members continue to record solo or in different groups. I would love it if you can elaborate on it?
Jean Pierre Magnet has developed fantastic projects during his musical career such as Perujazz; Huayruro; Magnet and Eva Ayllon, Magnet & Armando Manzanero, La Gran Banda; and ultimately Serenata De los Andes.
Debut by We All Together is another interesting release.
It's just Carlos Guerrero pretending to be Paul McCartney. We used to bother him with that! He is the son of MAG's CEO Manuel Guerrero. Good friend Carlos. By the way, Carlos sings 2nd harmony with me in 'Virgin'. The album opening song.
Is there any unreleased material?
We released a live album in 2016 'Clap at the Jap'. I have unreleased material with Willy Barclay, mainly demos.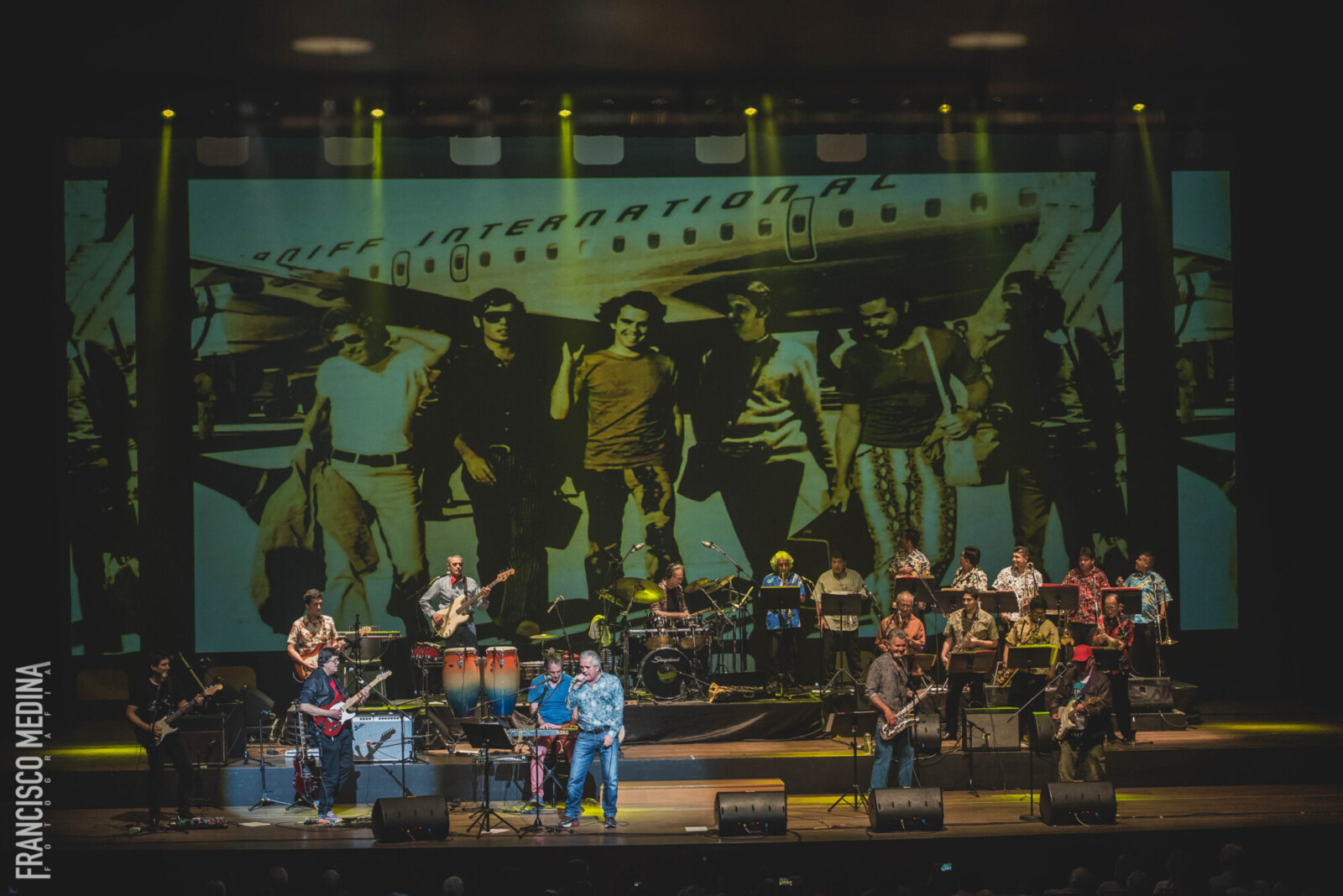 What currently occupies your life?
I own the world's best rock station since 1979: Radio Doble Nueve, 99.1FM in Lima, Peru.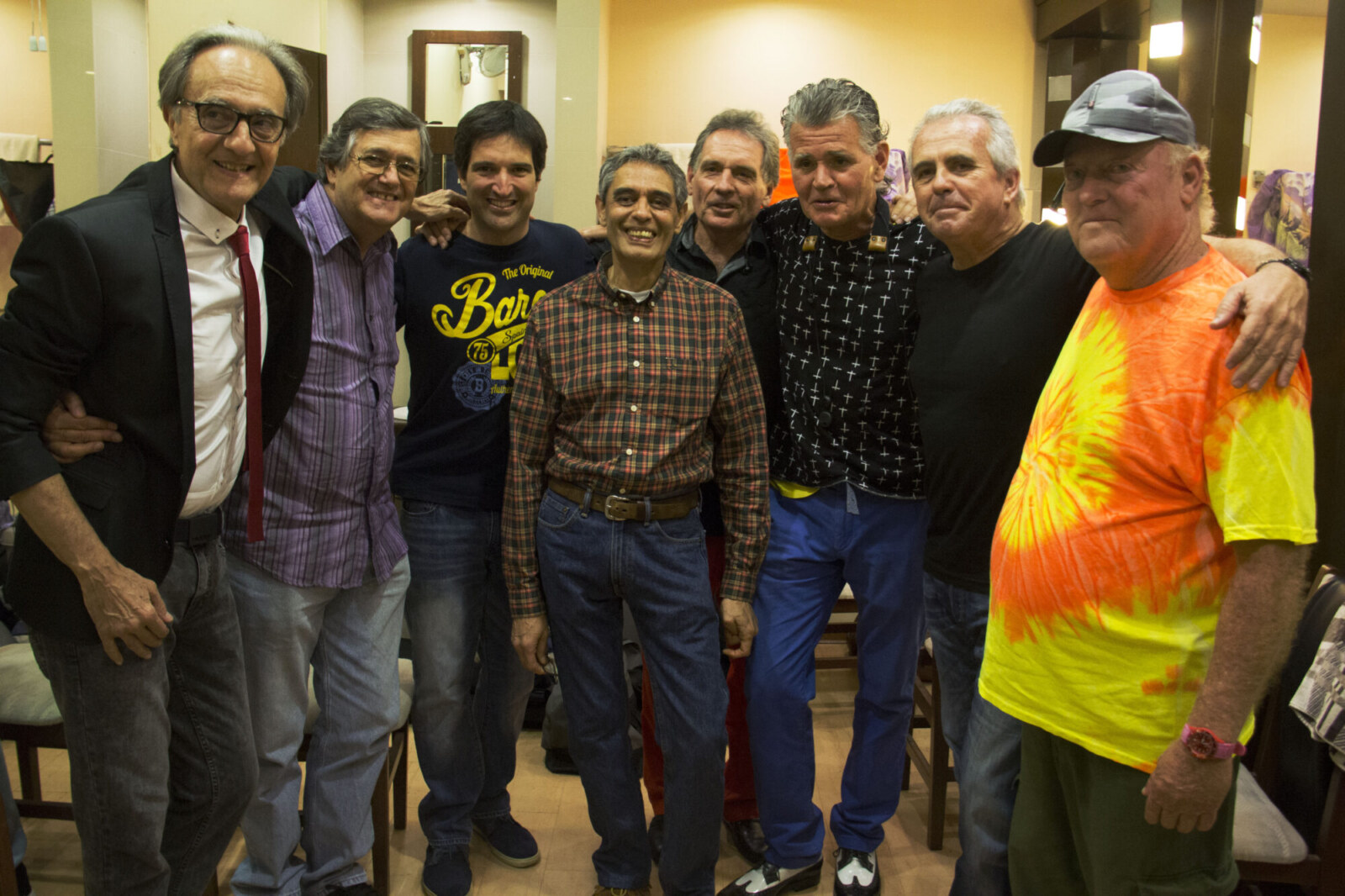 Thank you for taking your time. Last word is yours.
Thank God we never stopped being best friends. We stopped playing because we were too young and we had to move on with our studies and future careers. Making a living playing music was impossible in those days and the political situation didn't make things easier either. But we kept sharing good times together keeping as best friends until today.
Willy Barclay and I, along with Nevares and Magnet, are still rehearsing and playing together. We have completed 25 songs between covers and originals and hopefully we will do something live sometime in the future, if the opportunity arises.
All I have to say is Thank you Lord for giving me my musical friends, a beautiful family, a great rock station and a wonderful life.
Klemen Breznikar
---
Radio Doble Nueve Official Website
Munster Records Official Website / Facebook / Instagram / Twitter / Bandcamp / YouTube
Headline photo: Here is a 1967 photograph when they started the band. You can see onstage the traffic lamp that originated the Traffic Sound name.