The Polvos | Interview | Chilean psych
The Polvos is a psychedelic fuzz rock band from Chile.
---
Their recent album, 'Darkness Emotion' is currently waiting for an exciting vinyl edition via Nasoni Records. The band is made up of José Ignacio Mora on guitar and vocals, Francisco Pavez on guitar and synthesizer, Bruno Flores on guitar, Wladimir Rodríguez on bass and Roberto Mora on drums.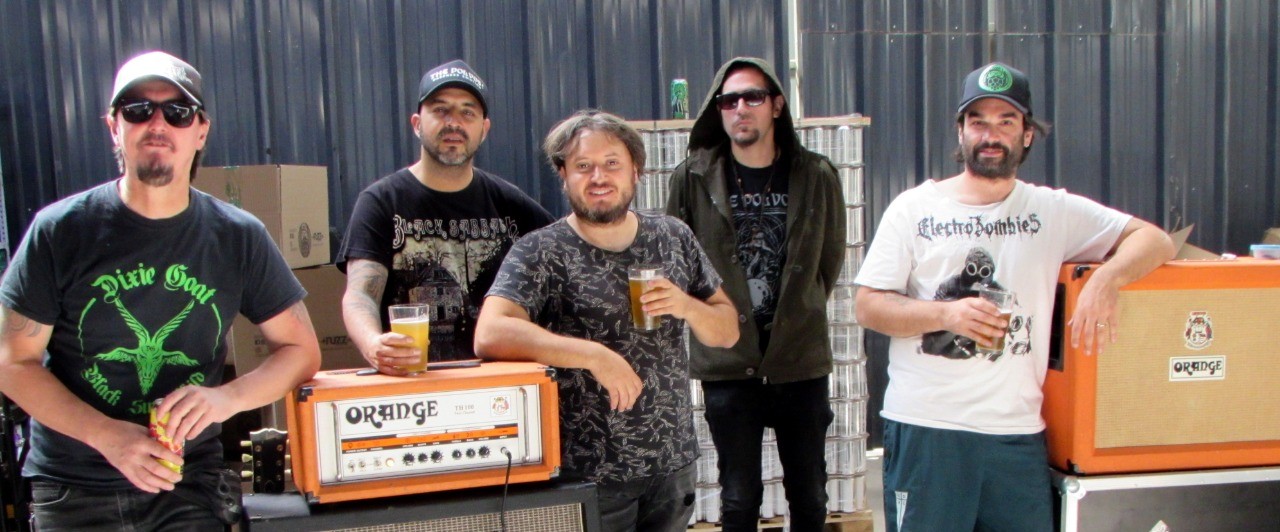 Are you excited to hear the vinyl version of the album?
Roberto Mora: Yes, we are very happy about it.  We are lovers of the format, and we believe in its fidelity. It is closer to a piece of art and cult. You know for a band from South America, it's much more difficult to release it, since most of the pressing factories closed here in the 80s.
What's the story behind recording it? Is there a certain concept behind it?
Actually nothing special, almost all of the members have been recording albums with other projects for more than 20 years, so we knew very well how to face the process of recording a disc. We recorded very quickly. In less than two days, in the old fashioned way. It's not a concept album, each song has its own world and they are not linked to each other.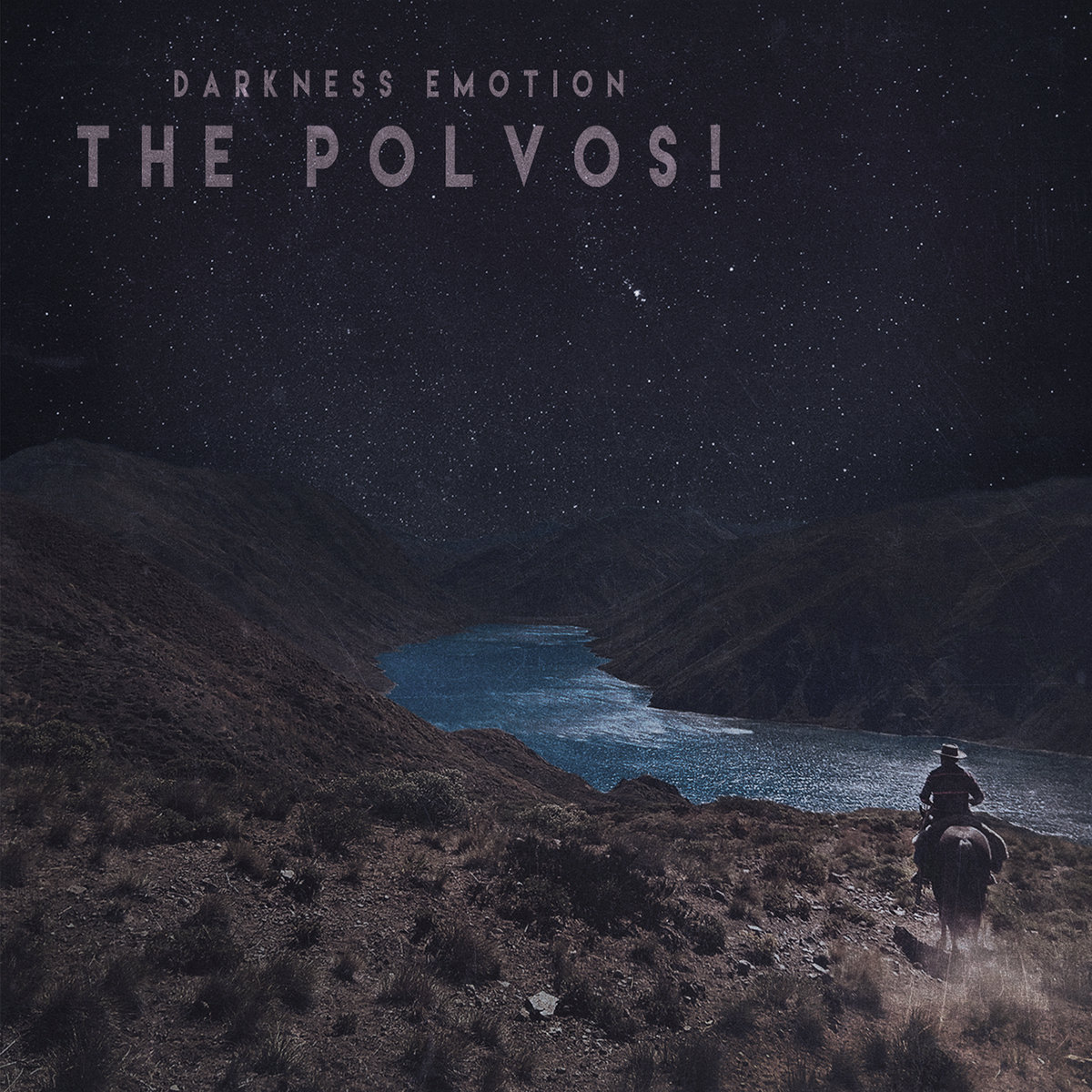 How are you coping with the current pandemic as the band? I hope you'll be able to start playing again soon.
It has been very difficult since it has not been possible to play live at all. The quarantine greatly restrict the rehearsals and the pre-production work for our second album. Thankfully with vaccination, which in Chile has been quite high, little by little we are resuming the rehearsals and finalizing the songs for our second album. We hope to be able to play live soon since 'Darkness Emotion' was hardly presented at live shows.
"We let the song flow"
What's the typical process for you when it comes to music making?
We basically function as a collective when it comes to composition and we rely on improvisation in the rehearsal room or on some idea or initial riff that someone takes and then we develop it without setting ourselves limits. We let the song flow to where we think we reach something concrete, then we put the vocals at the end after the music is finished.
Are you planning to release something new as well?
Yes, we have the new album almost composed, in fact, before the pandemic we were already working on it, the new songs motivated us and we hope to record our second album this year. We will also try to edit two more videos from 'Darkness Emotion and support the release on the vinyl version by Nasoni Records. The songs are 'The Fall' and 'The Addiction'.
Are any of you involved in any other bands or do you have any active side-projects going on at this point?
Ignacio and Francisco play in Kayros, a band that is still active and apparently working on new music, Roberto played in Supercabron for many years, but they are not currently active, Bruno comes from La Mary Jam and they meet when they feel like playing.
Let's end this interview with some of your favourite albums. Have you found something new lately you would like to recommend to our readers?
We are listening to a compilation of Nigerian rock from the 70s called 'Rock in the Wakes of War'. African bands from the 70s really knew how to mix James Brown with Jimi Hendrix. Then I would like to mention a wonderful album by Zambian musician named Chrissy Zebby Tembo. His album 'My Ancestors' from 1974 is truly incredible. I also want to recommend some classic South American rock, Los Jaivas and their 'Alturas de Machu Pichu' album. They actually musicalize Pablo Neruda's work of the same name. Then there are other Chilean bands like Condenados, Vago Sagrado, Icarus Gasoline, The Slow Voyage, Los Tabanos Experience, The Ganjas, Yajaira, Psychotropics, Los Muertos, to name a few.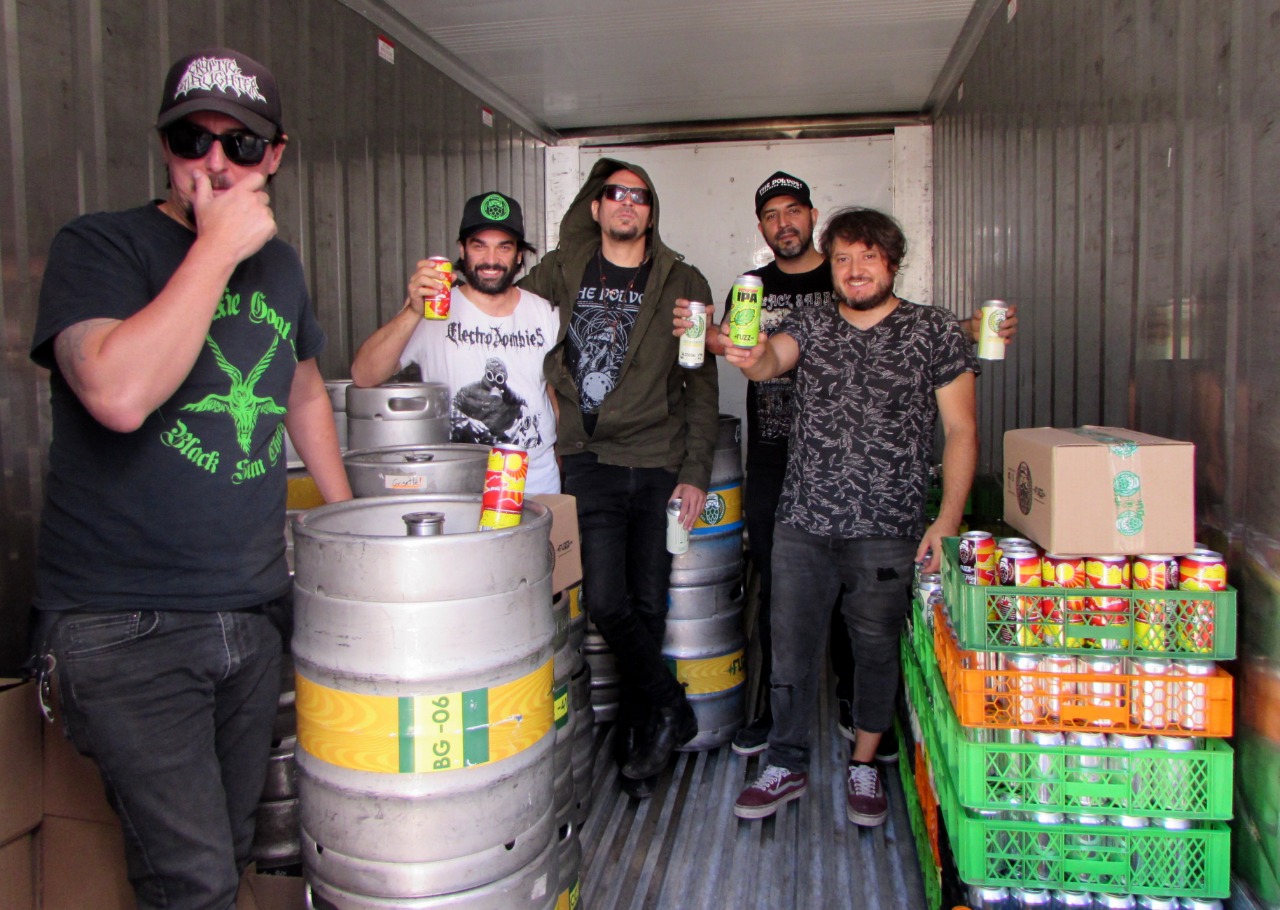 Thank you. Last word is yours.
Greetings to all the readers of It's Psychedelic Baby! Magazine. We wish you a lot of stamina in these weird times and hopefully the live shows will come back as soon as possible. Find us there, a big hug to everyone. Cheers!
Klemen Breznikar
---
The Polvos Facebook / Instagram / Spotify / YouTube / Bandcamp
Nasoni Records Official Website / Facebook / Instagram / Twitter / Bandcamp
Headline photo: Óscar Vilugron