Keepers Brew | Interview | "A psychedelic cocktail of mutating, hypnotic grooves, crushing guitars and intergalactic sonic soundscapes"
Keepers Brew is the twisted musical brainchild of Greyum May, together with guitar wizard Stu Brewer and production/visuals ninja Adam Goodlet. Keepers Brew deliver a psychedelic cocktail of mutating, hypnotic grooves, crushing guitars and intergalactic sonic soundscapes.
---
Keepers Brew has grown and morphed into a truly unique, psychedelic dance/rock live act. A Keepers Brew journey is a heady eclectic mix of psychedelic space rock, metal, psy breaks, trance, prog, dub, industrial, techno and much more in-between.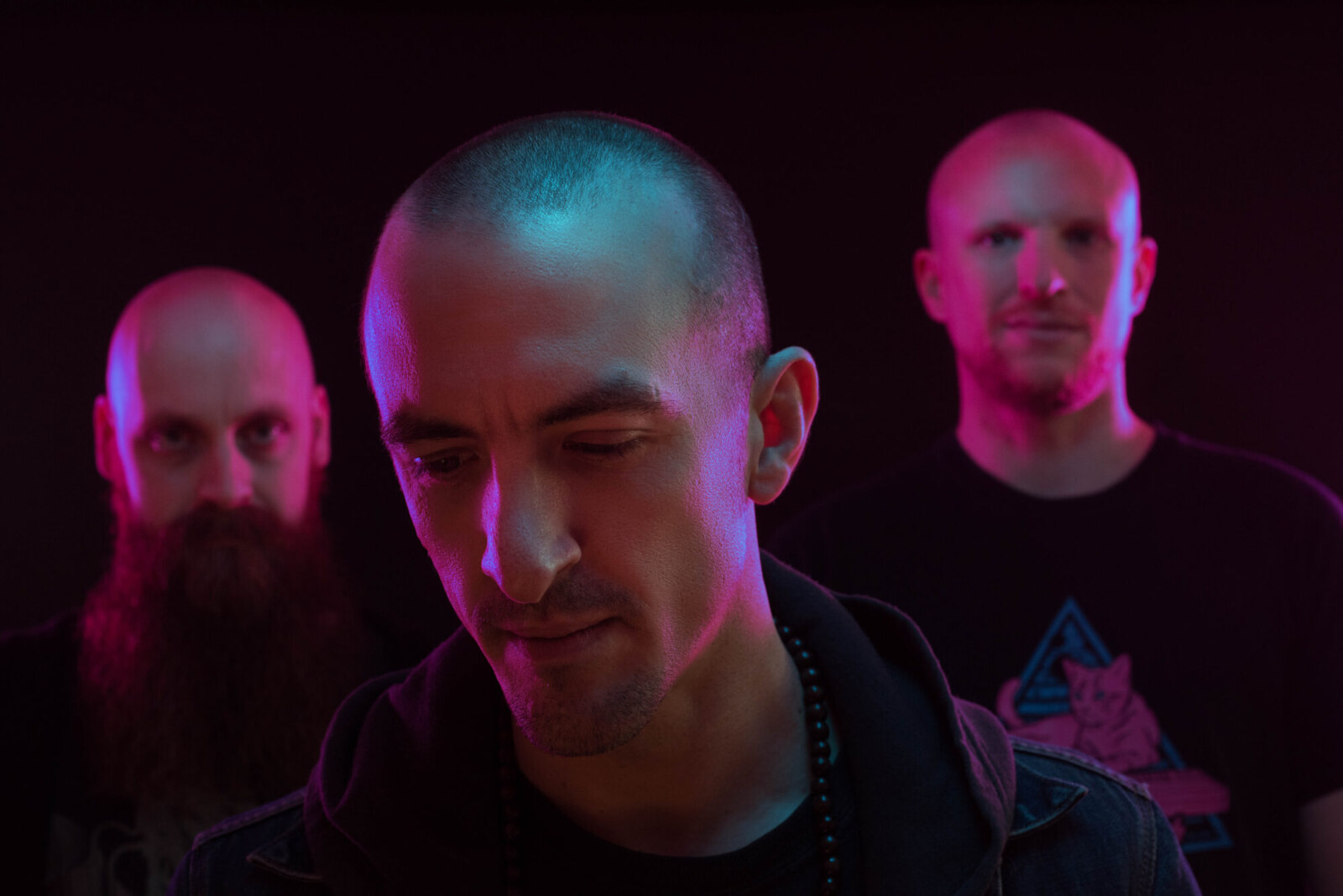 "To write an album of music without really thinking in terms of genre"
Would you like to talk a bit about your background?
Greyum May: I live in Southampton (UK) with my wife and four children. I've been in a handful of bands here and there including Firebird (with Carcass's Bill Steer) and Ozric Tentacles. The rest of my time has been spent working within the music industry in one form or another, mostly touring as a back-line technician for rock and metal bands. (Carcass, Ghost, Megadeth, et cetera).
When did you decide that you wanted to start writing and performing your own music? What brought that about for you?
Despite always feeling pretty creative I had always played a supporting role, either as someone's bass player or tech. I guess eventually I decided that I wanted and needed to see what music I would actually make if left to my own devises.
Having played and worked with bands from so many different walks of life, I found myself at times completely absorbing some of these bands scene/identity etc. Reinventing myself both musically and appearance wise countless times. In turn each time I'd also be rejecting musical genres and styles that I previously loved, simply to try and fit into someone else's idea of what music I should be into or how I should present myself. Leading to a lot of guilty pleasures music wise.
In my experience in both the metal and dance communities there are artists and fans alike, who see themselves as gate keepers for their genre of choice. If you happened to put on the wrong T-Shirt that day, have an uncool patch on your jacket or even write music at the wrong tempo, suddenly, somehow you are less credible and your taste is questionable. I've definitely been guilty of this myself in the past many times, but it's so dumb!
So I guess that the catalyst in the beginning was the inspiration to write an album of music without really thinking in terms of genre or categorisation.
Tell us about Ozric Tentacles/Firebird years.
Considering how little time in the grand scheme of things I spent with Ozric Tentacles, that period off my life has and will continue to have a huge impact on me as a musician.
I had discovered Ozric's in my early 20's when I was at a particularly experimental phase musically and was also generally looking to expand my mind and universe in every way possible. Ozric's certainly ticked all the boxes when it came to finding the perfect soundtrack to these moments.
I ended up eventually joining the band. They were going through some line up changes and the timing all just seemed to work out. It was an amazing moment for me, meeting these incredible musicians, whose music I had been obsessing over and getting to actually play it with them.
My time with the band was between albums and also at a very difficult time for them generally. They were going through some pretty big line up changes and there was some unease within the Ozric's camp. I actually ended up leaving which I never thought I would do. It's not often you get to join your favourite band, let alone leave it. But I was young and pretty naive and since then I have reconnected with band members and fans, which has been lovely. In fact Stu drummed on the first Keepers Brew album and Ed, Merv, Jon all contributed to the last album.
After Ozric's I played in a handful of bands and projects, before receiving a message that the hard rock trio Firebird were looking for a bass player. Firebird, was made up of Bill Steer (Carcass) and Ludwig Witt (Grand Magus/Spiritual Beggars) at the time Ludwig was probably my favourite drummer, I had been listening to the Spiritual Beggars albums pretty much on repeat back then.
So again this was a huge thing for me, not only was I well aware quite what a legend Bill Steer was as a guitar player, I was going to get to jam with Ludwig!
I joined as the 'Double Diamond' album was being released, we went on and recorded a limited run of 7" singles for the 'Bird On a Wire' release which also had a cover of Tank's 'Set Your Back On Fire'.
We ended up taking a rather extended break as Carcass was reforming and I was away a lot touring as a back-line tech/ stage manager. I have so many fond memories of playing with Firebird and thankfully still get to hang out with Bill working as his guitar tech with Carcass.
How do you usually approach music making?
It tends to start with me trying to see what interesting ways I can have kick drums and bass notes interplay with each other.. Honestly, that's really how a large chunk of my stuff starts. "Can I squeeze another couple of kick drums in between that syncopated slap bass line and still hear the subs and wubs?" Haha.
So I tend to get a chunky groove together first before expanding on that.
Bass playing wise, these days with Keepers Brew, there is such an emphasis on the dance music elements that I have to be pretty careful to keep my bass guitar out of the way of some of those integral electronic bass lines, psy synth plucks, 303's et cetera, which suits me as I get to do my version of a budget Les Claypool of Primus, playing mostly rhythmical thumping and plucking, while also avoiding too many sustained "bass" notes that might trip up the electronic grooves underneath.
Next I'll usually I'll have a synth riff programmed up, then Keepers Brew guitarist Stu Brewer doubles on that and expands it. This is also when the melodic content starts to take shape, with a lot of the cheekiest melodies coming from quirky guitar lines that could only come from Stu, he has a real knack for nailing those infectious little lines that get stuck in your head.
What's the story behind Keepers Brew formation?
Initially I wrote and recorded the majority of the music on my own, enlisting the help of a few friends in the studio. I played a couple of very early shows as a solo act before putting together a live line up including my good friend Jan Urbanski on guitar and Stu Fisher on drums. Stu and I had actually both played in Ozric Tentacles, but not at the same time and I only met him after I had left the band. Stu is a ridiculously good drummer. I recorded the first album at Stu Fisher and Dave Waight's studio 'Skinny Mammoth' on the Isle Of Wight.
This trio line up played a handful of shows then took a break as I went back on the road touring as a tech again, leading to some health issues from not really taking great care of myself and ignoring some mental health red flags for far too long. This eventually resulted in some significant hearing loss issues among other things.
I decided to put together a more local line-up, so I could have people nearby to work with, bounce ideas off and ultimately tell me if I was hearing things correctly. I also enlisted some old and new friends to contribute to the album, I think there must be twelve different musicians on 'Constellation Automation', including current guitarist Stu Brewer. We played just one show with musicians from this album line-up, before my mental health took another bit of a wobble and I took another break.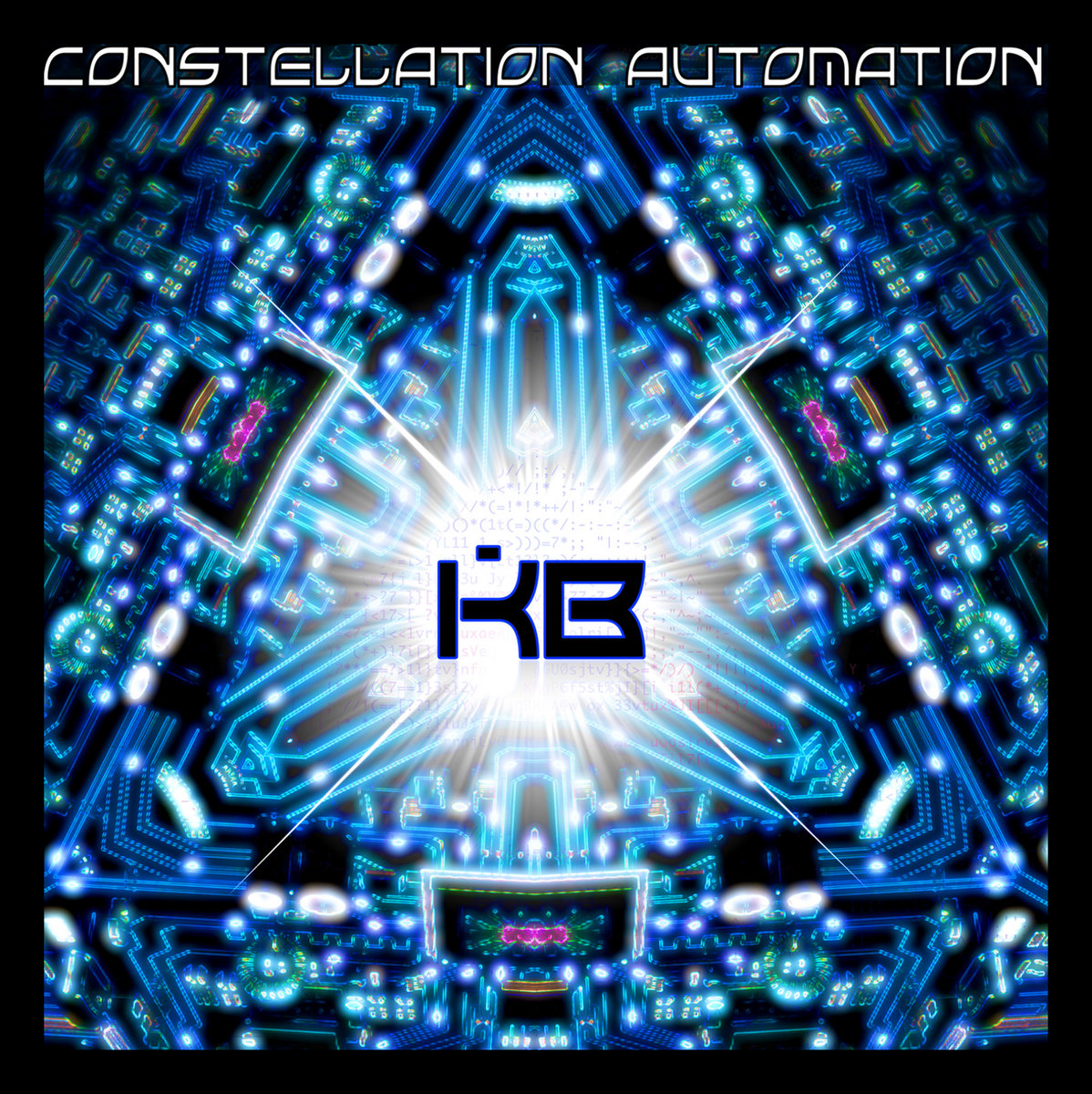 Around this time I was introduced to Adam Goodlet by a mutual producer friend at a very psychedelic EP launch party he was hosting. I instantly clicked with Adam and it was really no time at all before we were working together in the studio. Adam has helped mix and has master the majority of recent KB releases. As well as appearing on stage with us at various times in the past, we will definitely see more of him live in the future.
The current and longest standing line up includes myself with Stu Brewer on guitars and Adam Goodlet in the studio, although there's always the very good possibility that Keepers Brew hasn't evolved into its final form just yet.
Can you share some further details how your latest album 'Battlestar Sciatica' was recorded?
Actually 'Battlestar Sciatica' was a couple of releases ago, but its' a super fun track to talk about, as its a bit mental! I remember starting by programming up a fairly generic psytrance style drum and bassline pattern. The main craziness came from the initial psychedelic lead synth line. I had recently introduced an Arturia Matrixbrute synth to the studio and this was the result of much wide eyed tweaking.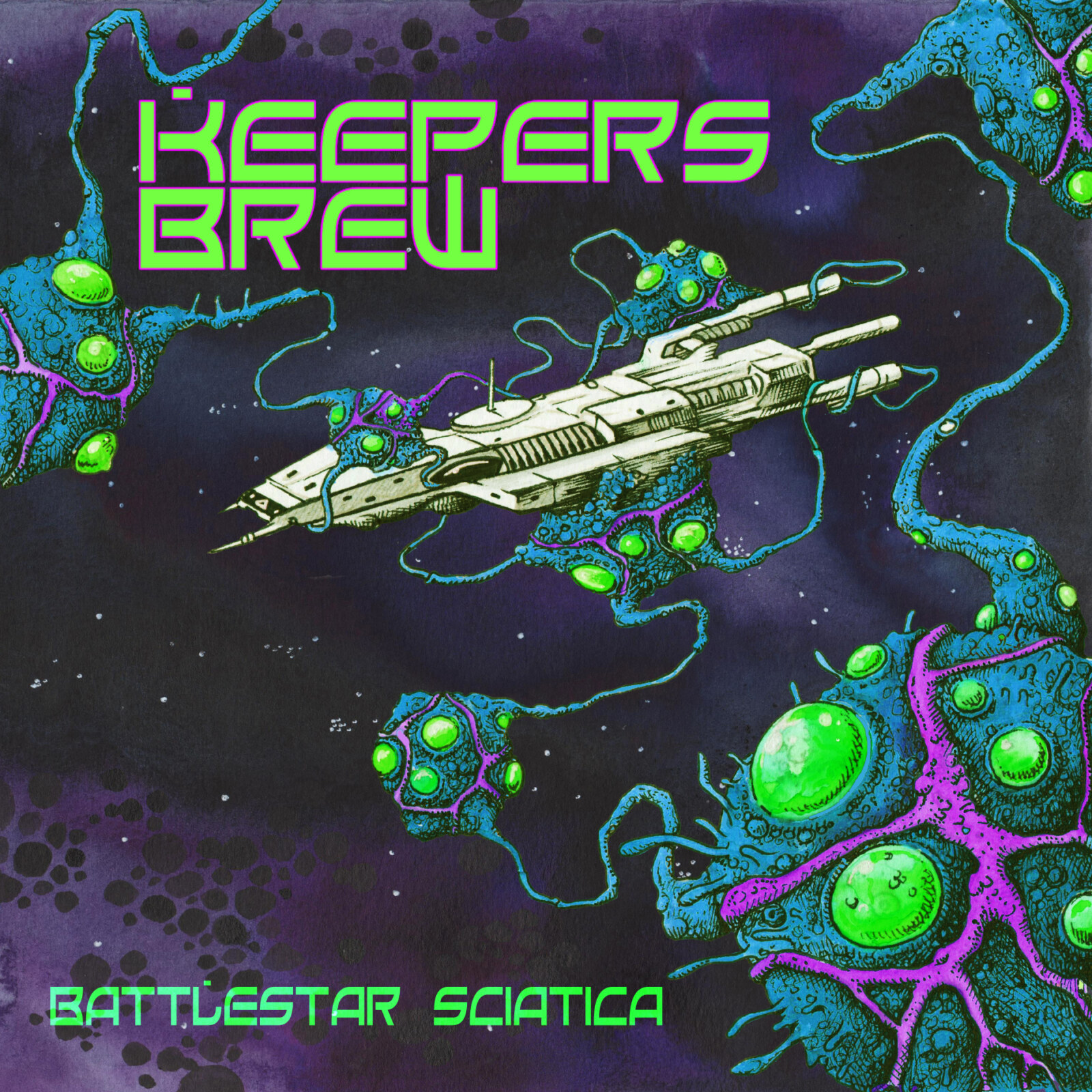 Once Stu came into the studio and heard that, he managed to double up on the craziness! Using his predictably unpredictable pallet of glitchy guitar tones, he added a response to the synth lead and the whole thing came together like a gloriously trippy, glitchy journey through space. This track may possibly be the first where I really started to both get a handle on producing some kind of Psytrance while simultaneously ignoring most of the rules usually adhered to and ending back up in Keepers Brew territory.
You have a new single out with Benji Webbe.
'Olympus Has Fallen' is out on August 24th, this was something we wrote over lockdown. We had pretty much finished recording everything for this, knowing that we wanted a vocal to be added. It's such a heavy slamming intense track that we really wanted someone quite special and powerful to sing on it.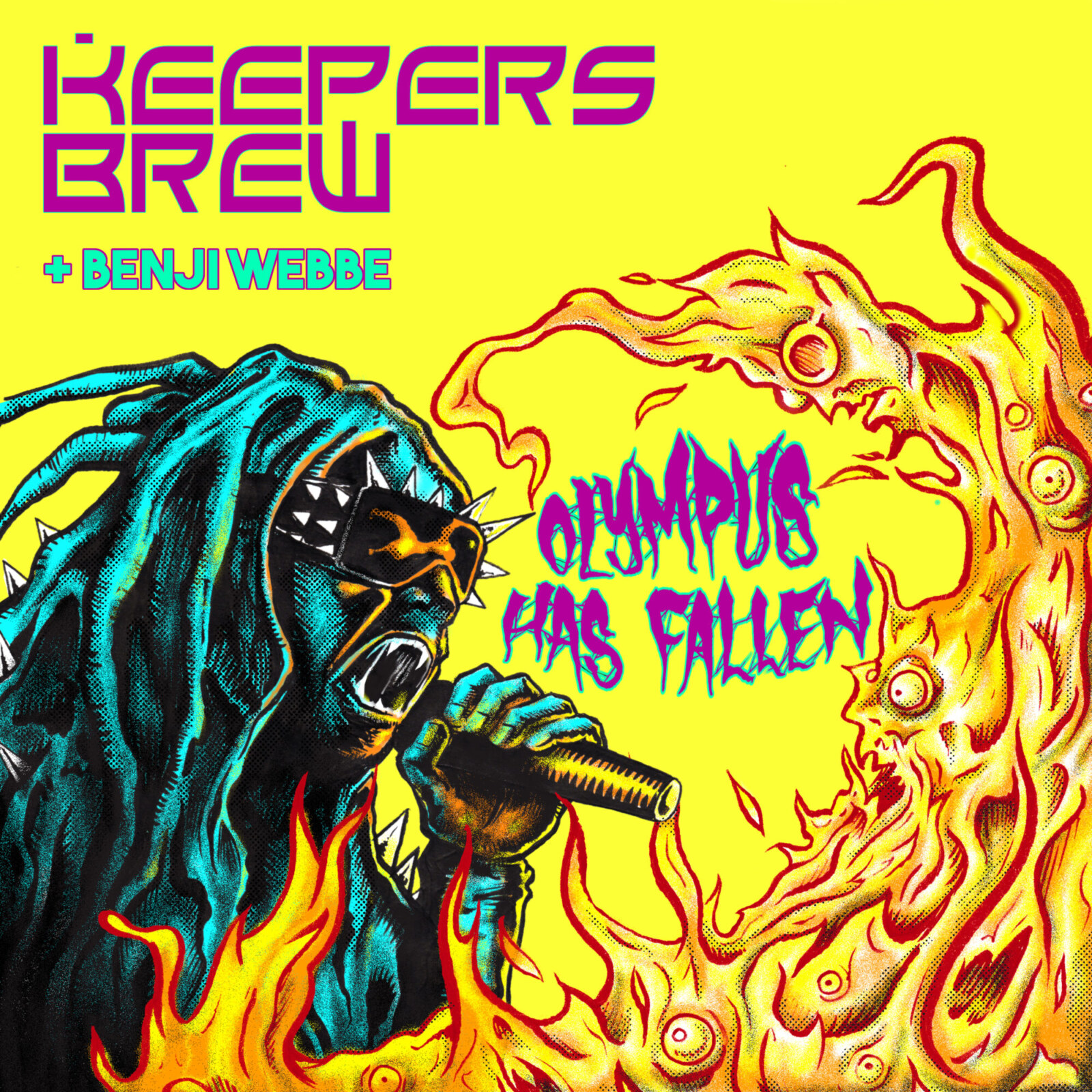 Stu and I had kind of a short list between us of singers we would love to work with and Benji was very much top of that list. We were really lucky and thankful to be able to reach out to him and also that he loved he track. Benji's lyrics and vocal delivery completely raised the bar, combined with a crushing mix and master from Russ Russell at Parlour Studios, 'Olympus Has Fallen' is an intense three and a half minutes of music, lyrically commentating on the general feeling of unrest felt in the United Kingdom currently.
Can we expect an album?
Absolutely, we have almost finished, music and instrumentation wise. There are just a couple more surprise guest vocalist parts that we will be working with next. Then I think we are aiming to have the album out by the end of the year.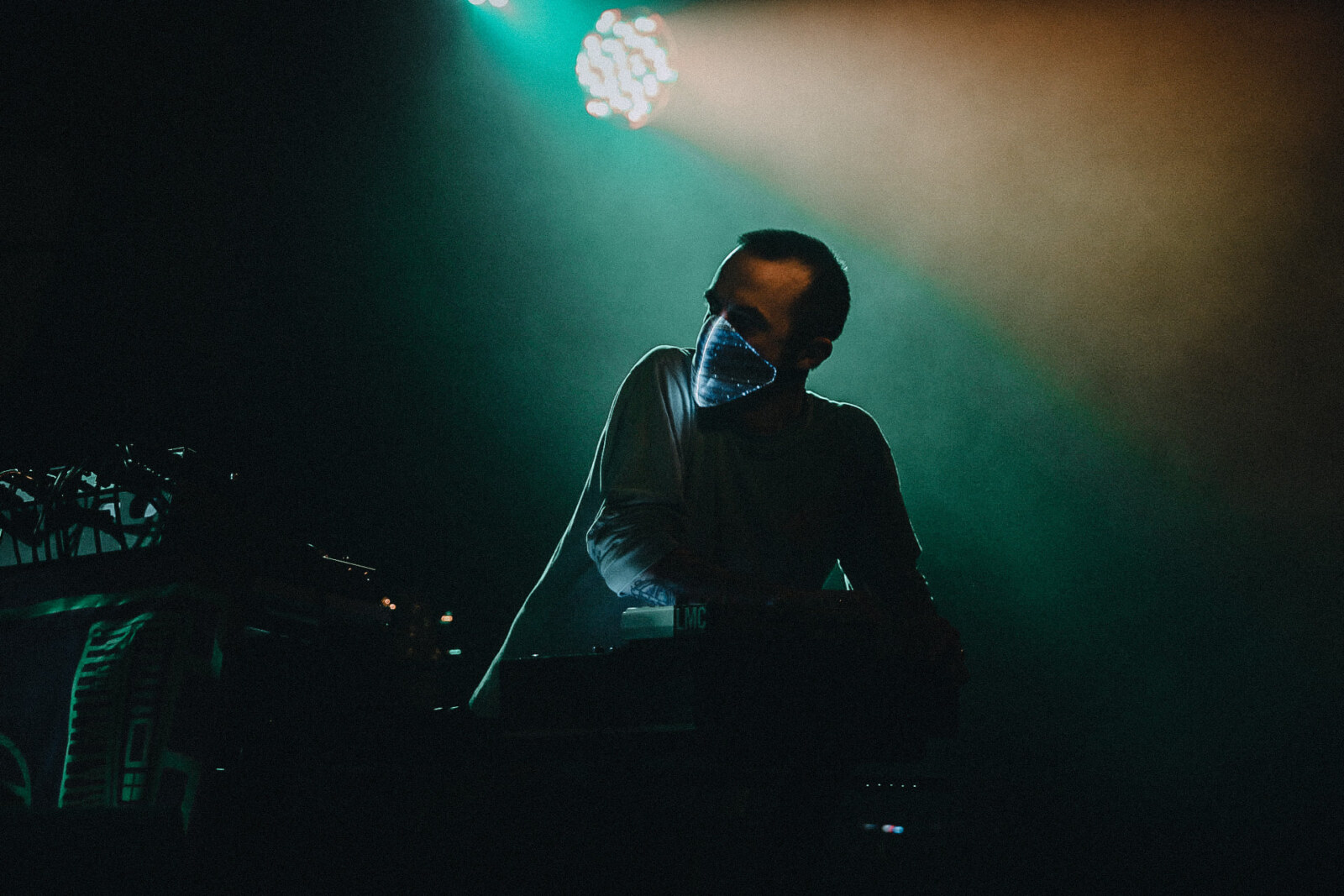 What are some future plans?
Once the album is wrapped up and released then it's really a matter of a lot of gigging! We are really looking forward to taking the new material on the road, the new live set is pretty slamming and it's going to feel great to see people dancing again.
Let's end this interview with some of your favourite albums. Have you found something new lately you would like to recommend to our readers?
My tastes change pretty rapidly, I'm sure I'd give a different list of records on any given day, but these three would always be somewhere in such a list…
Primus – 'Sailing The Seas Of Cheese'
A bass playing friend of mine let me borrow this album and 'Suck On This' when I was 18, it changed everything.
Colonel Claypools Bucket Of Bernie Brains – 'The Big Eyeball In The Sky'
The opening track features killer keys playing from Parliament-Funkadelic's Bernie Worrell followed by one of my favourite guitar solos of all time, by Buckethead!
Ozric Tentacles – 'Waterfall Cities'
Out of all of the Ozric Tentacles huge back catalogue, this was the album that had the most impact on me, it was the perfect soundtrack to a time when I was enjoying mind expansion of any kind. This is also the record that made me really want to buy a synth!
I've actually been listing to whole lot of new stuff recently, there is so much killer stuff out there right now, but these two albums have been on heavy rotation.
Igorrr – 'Spirituality and Distortion'
I really can't believe it took me so long to hear about this band. I'm obsessed with this album currently! Blast beats and Break-core.
Ruby My Dear – 'Brane'
Totally bonkers! I love this album so much, it's all over the place yet holds together brilliantly, balancing on a knife edge of absolute chaos and genius composition.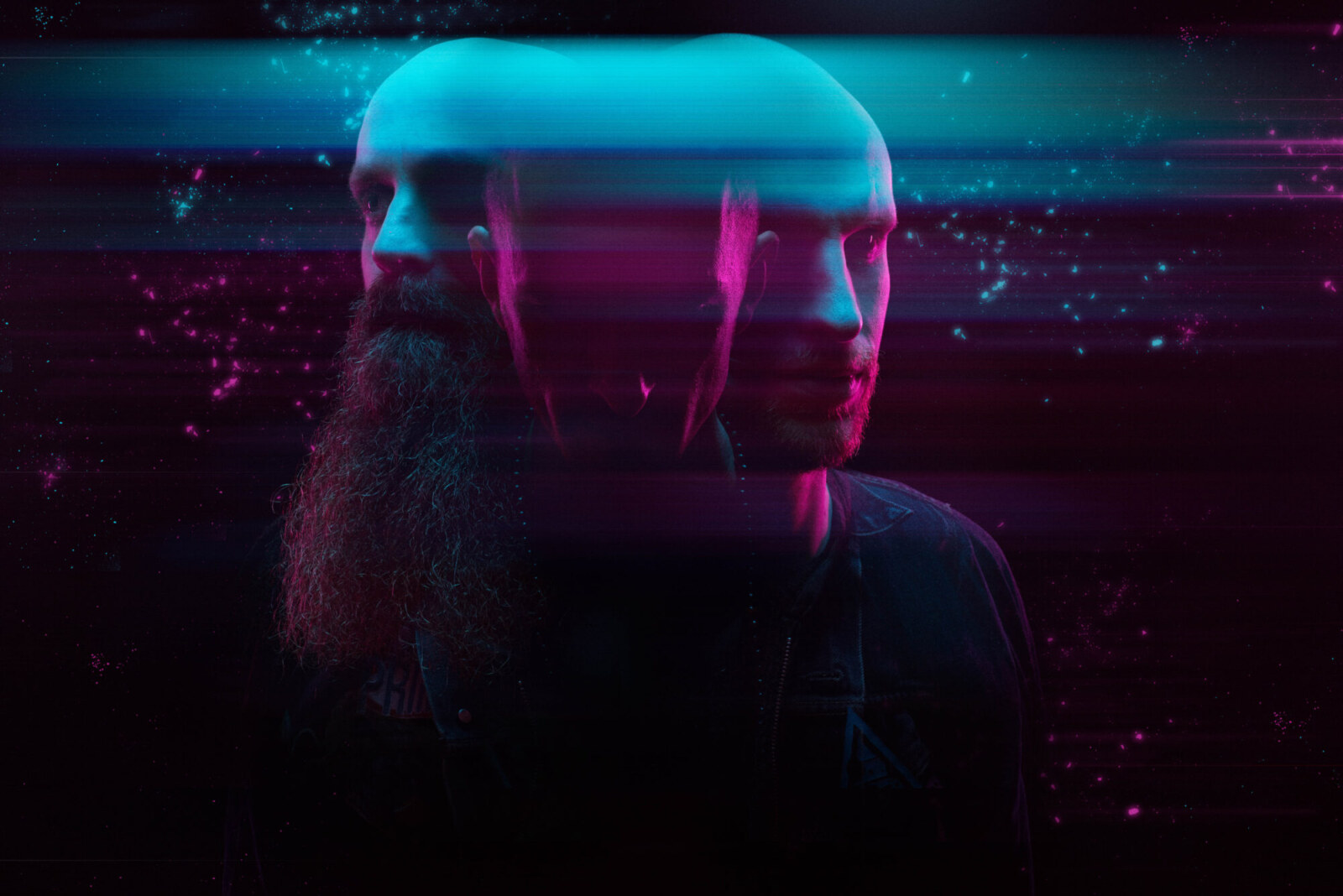 Thank you. Last word is yours.
Thanks so much for checking out Keepers Brew, we will see you in a club or field somewhere soon!
Klemen Breznikar
---
Keepers Brew Official Website / Facebook / Instagram / Twitter / Bandcamp / YouTube / Spotify
Headline photo: Keepers Brew by Georgia Penny