DLRM | Interview | "Sound captured in the heart of the forest"
DLRM are a three piece band releasing their third, self-titled studio album. Album opens a window to an ancient world of timeless meditation.
---
All the sounds on their latest record were captured in the heart of the forest, through a wide range of emotions, living a thousand years each day. Nasoni Records will issue a special limited edition vinyl at the end of this year.
Szabó Márton (guitar, bass, vocals)
Nagyfi Marcell (drums, percussion, keys)
Petróczi-Farkas Ádám (guitar, bass)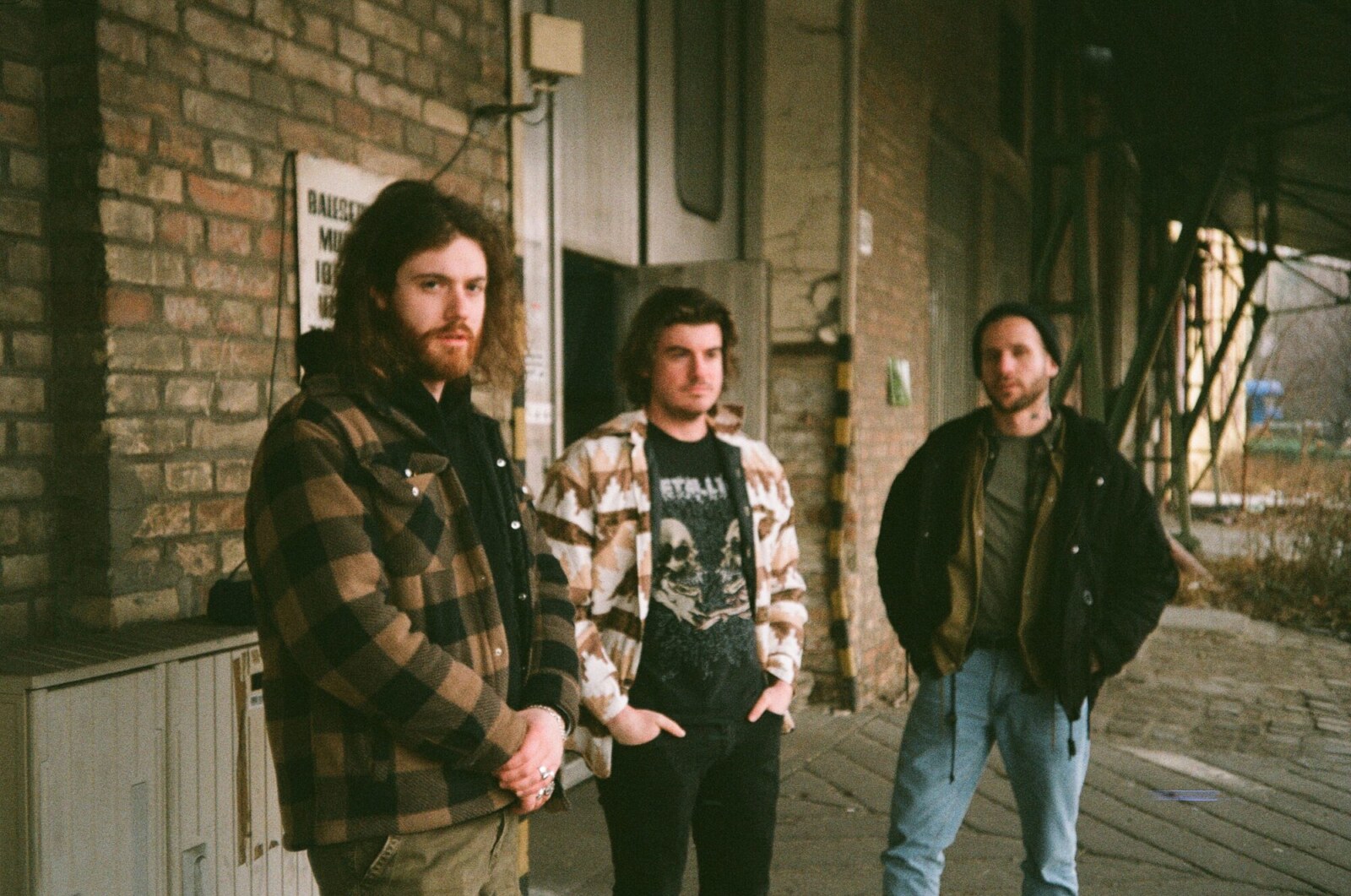 "We recorded the whole thing in an apartment, deep in the forest,"
Would you like to talk a bit about your background?
We all grew up in Budapest in very different neighborhoods, listening to really different styles of music in different times. That's it basically. There is nothing else I could add. The only connection in our background and the passion for rock music since the day we were born.
The band has been active for more than five years now. Have you all made any changes to the lineup since you started or is this the original lineup?
There were a lot of different people involved. Me [Márton Szabó] and Edi have founded the group in 2015. I was the drummer and there was a lineup of five. After about a year almost the whole band stopped and only the two of us remained. That's when we decided to record our first EP which was very different from what we are doing now. From then on the lineup was consisting of four people. Us two with the guitars and two others in the rhythm section. That was always changing through the years. About a year and half ago our ways have separated with the last bass player… and then Covid came so we had no chance to get new members. The whole world was screaming "stay at home". So we were just jamming as a trio without bass and realized that the vibe among us is just fucking perfect. We'd rather split the bass parts between us than get another member who might not understand the way we approach music and life. It was partly a safety choice, partly something that we were just really confident about.
When and how did you all originally meet?
Edi was the classmate of my brother in high school. My brother is 4 years older than me so I obviously wanted to hang out with them when I could in my childhood. When I formed the band in 2015, I was looking for a guitarist and my brother told me to call Edi so I did! He fortunately accepted and come on our rehearsal. Marci, our drummer was an old friend of my friend from university and when we asked him in the beginning he refused to join us because he had other musical projects at that time. We knew that he's a a great musician because he had grown up in a rock and roll family. His dad was a rock star in the 80s-90s in Hungary as the member of the first popular Hungarian metal band Pokolgép. When we were without a drummer again in 2018 between two European tours we called him telling that we'd love him in the band. He had a week to learn the songs cause we're about to hit the road again. That's how he entered the group.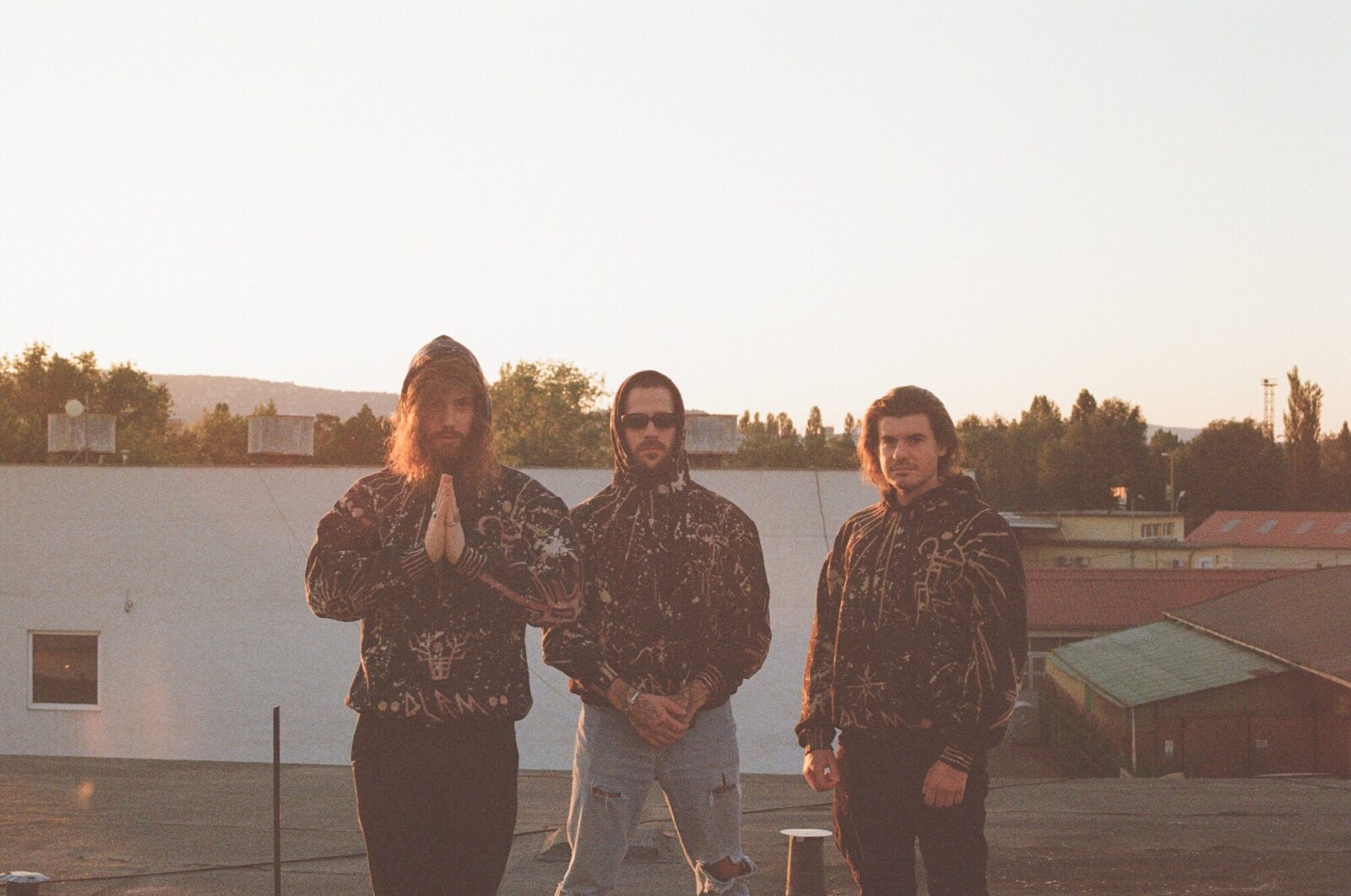 What does the name "DLRM" refer to?
First it was Delirium, because we got really fucked up from cheap wine on every rehearsal. Then we've left out the vowels to make it less obvious. From then it has got many other nicknames such as "dílerem" (my dealer), "dollárom" (my dollar), "déli öröm" (southern happiness) just to mention a few. We actually love that people are always asking this so we could say something different every single time.
"We rediscovered ourselves both musically and personally"
Are you excited about the upcoming double vinyl LP coming out via Nasoni Records?
We really are. I'm a huge vinyl collector and I'm mad about them and this will be the first time that we are releasing one, so I'm excited as hell. Not to mention that I've designed the whole artwork which was a lot of fun so I can't wait to hold it in my hands. Listening to the test pressing, I was convinced again that the vinyl format fits us perfectly!
Can you share some further details on how your latest album was recorded and released?
We recorded the whole thing in an apartment, deep in the forest, in an amazing part of the Hungarian countryside. It was quite a spontaneous idea not to go to a normal studio, and we soon realised it was the best possible thing to do. With the latest studio technology, this avantgarde set up meant no compromise in the quality of the recordings. The vibe was great during the whole time, and it was a beautiful experience for us to work in this perfectly calm, yet trippy environment. The album was mixed in London, and we were planning to be there personally, but Covid raised the middle finger. So we took part in the mixing via Facetime and stuff like that, which was a challenge by itself, still we enjoyed it a lot. We were heavily involved in the mixing process, and we learned a lot from it. The mastering was made by the multiple Grammy award winner John Davis, in Metropolis Studios London, which was a huge pleasure and we still hardly believe it.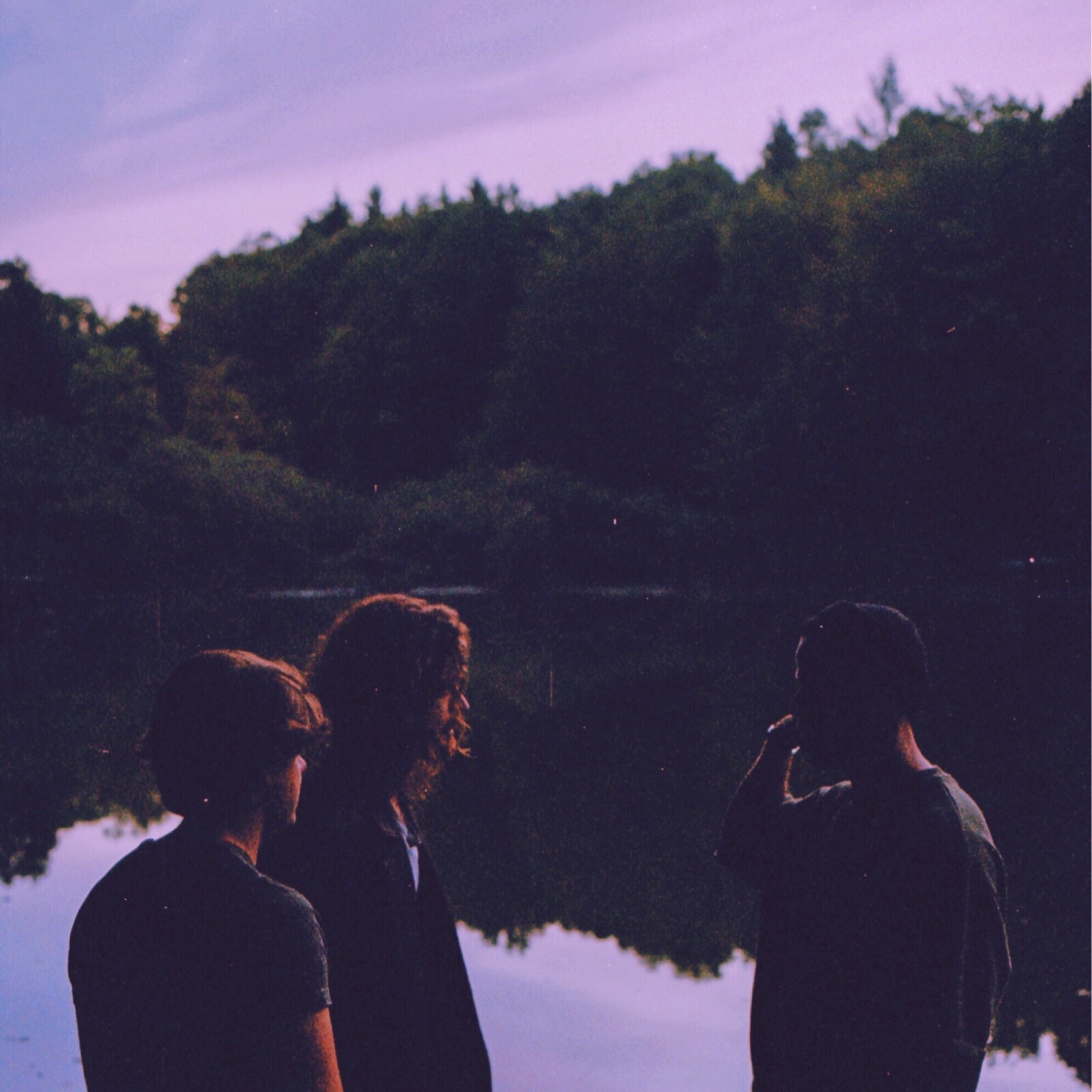 "We wrote album during a period when everything suddenly slowed down"
How would you compare it to the previous albums?
We, as the band, and also as human beings have changed so much in the last few years. When the previous albums were written, we were constantly on the road. We were going so fast the world around us was getting a bit blurry. We wrote album during a period when everything suddenly slowed down, and we got a chance to look inside, and rediscover ourselves both musically and personally. The album is rawer and darker than the previous stuffs, and instead of telling stories, it just shows our world to the listener.
What's the songwriting process like?
This time, it was almost always jamming and improvising in the rehearsal studio, with some really good vibes going between the three of us. Some songs were written using the ideas that Marci brought to the rehearsals, and some just "happened" completely on the spot. Then the lyrics were written all by Marci, as always.
Who are your major musical influences?
For me [Edi] a huge variety of stoner and psychedelic bands were a big influence, especially from the latest Greek rock scene. Bands like 1000mods, Naxatras and stuff like that. Apart from that, one of the main influences is the amazing All Them Witches of course, which not just musically, but visually as well was a big impact. In this era, the meditative-medieval atmosphere of OM was another huge inspiration. The older stoner metal classics like Sleep and Electric Wizard also left a huge mark on the songs…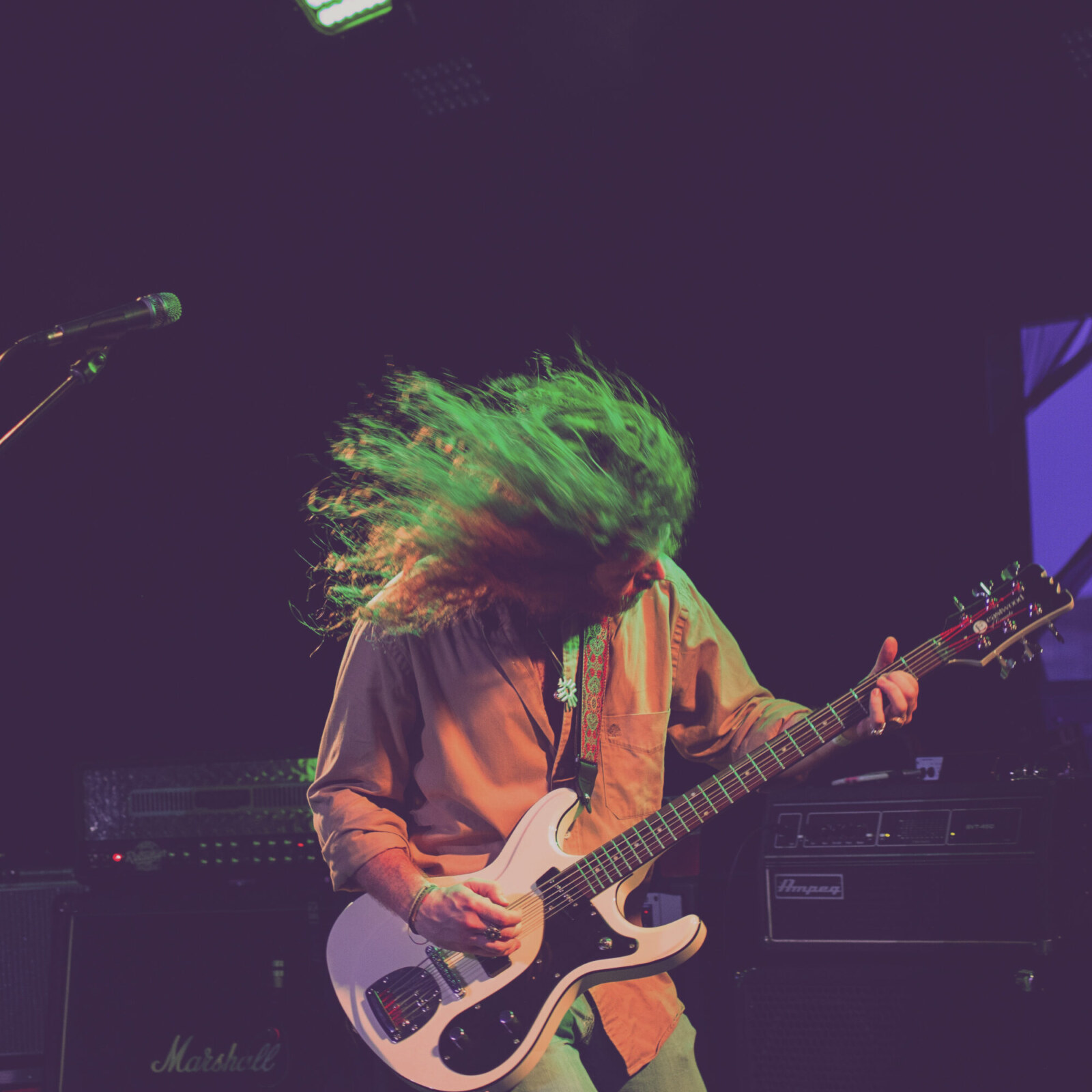 How would you describe your sound?
It's a tuned down, bass heavy, a bit messy, very much distorted sound, not shy of using lots of effects, but still trying to keep that live feel to it. The sound is quite unique in a way, that we didn't really use conventional bass guitars for the recordings. It's all digitally pitch-shifted guitars, or an Eastwood (kind of) baritone guitar, called the Bass VI. Each guitar has a bass and a guitar amp as well. The bass gives a clean, wide bottom, and the guitar amp delivers the distorted, cracked, more treble based sound. The two together gives a massive, wide-range, heavy but still dynamic sound that we fucking love.
Are any of you involved in any other bands or do you have any active side-projects going on at this point?
Marci has his solo project, which he kicked off last year, and Nagyfi is also involved in some feats and jazz acts. But you know in DLRM we can really do whatever we like musically, from heavy riffs to acoustic jams with an Irish bouzouki, you name it, so we kind of have our own "side projects" within DLRM.
Let's end this interview with some of your favourite albums. Have you found something new lately you would like to recommend to our readers?
Speaking of stoner metal, I highly recommend the Hungarian band Lazarvs, who recently came out with an outstanding album. There were some real gems released this year, one of my favourites was the new stuff from The Melvins. Another favourite is the 'Advaitic Songs' from OM which we could listen to all day long. Every day.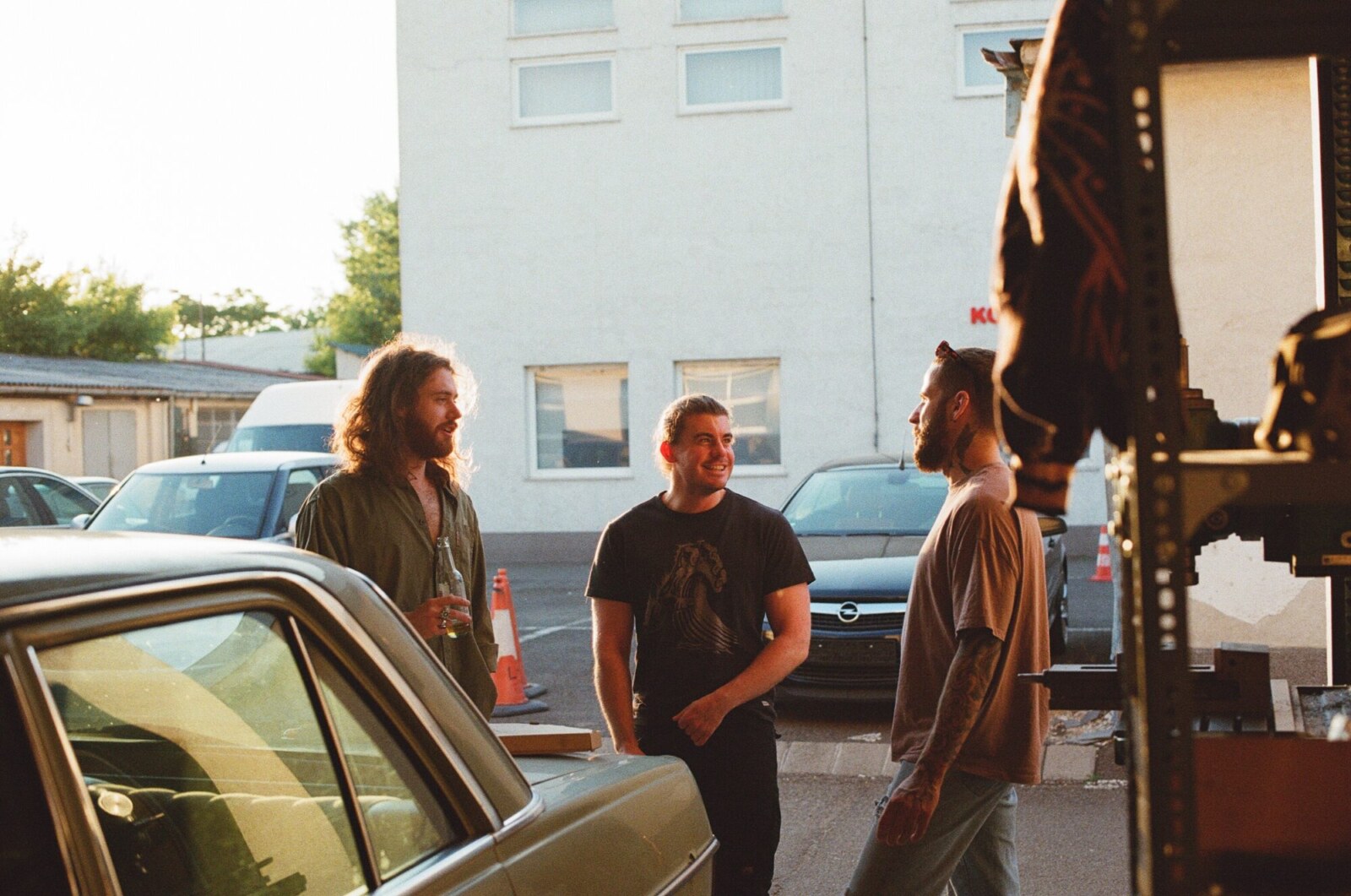 Thank you. Last word is yours.
Blaze it!
Klemen Breznikar
---
DLRM Official Website / Facebook / Instagram / Spotify / YouTube
Nasoni Records Official Website / Facebook / Instagram / Twitter / Bandcamp