Anton Barbeau – 'Oh The Joys We Live For' (2021)
Anton Barbeau's passion for fringe-driven pop rock has culminated into an interesting and inspiring body of work that now spans nearly thirty years.
---
The prolific singer, songwriter and multi-dimensional instrumentalist – along with his wife and musical partner Julia Boorinakis Harper – recently moved from Berlin, Germany to a farm located outside his hometown of Sacramento, California. Much of the material contained on Anton's latest album, 'Oh The Joys We Live For' relates to the couple's life in their new surroundings.
The title track of the album conveys a gentle acoustic folk feel, and the absolutely irresistible 'I Been Thinking 'Bout You' rates as a jubilant burst of power pop perfection; swarming with chiming twelve-string guitars, mouth-watering melodies and a kooky chorus of "gobbly goo gobbly goo gobbly goo " tossed in for good measure.
Brandishing an appealing brogue that lends a tip of the tongue to both John Lennon and Donovan, Anton sings his imaginatively-structured songs to an air of kaleidoscopic wonder. As an example, there's the dreamy 'Crystals', which is beaded with jingling bells and feathery synthesizer trills, while the hypnotic 'I Love It When She Does The Dishes' touches on Calypso and reggae influences.
Another top pick presented on 'Oh The Joys We Live For' is 'Cowbell Camembert' that gallops to an enterprising arrangement of plucky hooks and bumpy and bouncy rhythms, not to mention the clanging sound of a cowbell. A big and dramatic orchestral production, backed by chanting harmonies, 'Filmik' also floats in as a showstopper, as well as 'Salt Lick', which rolls to a locomotive beat and features some really gnarly guitar moves.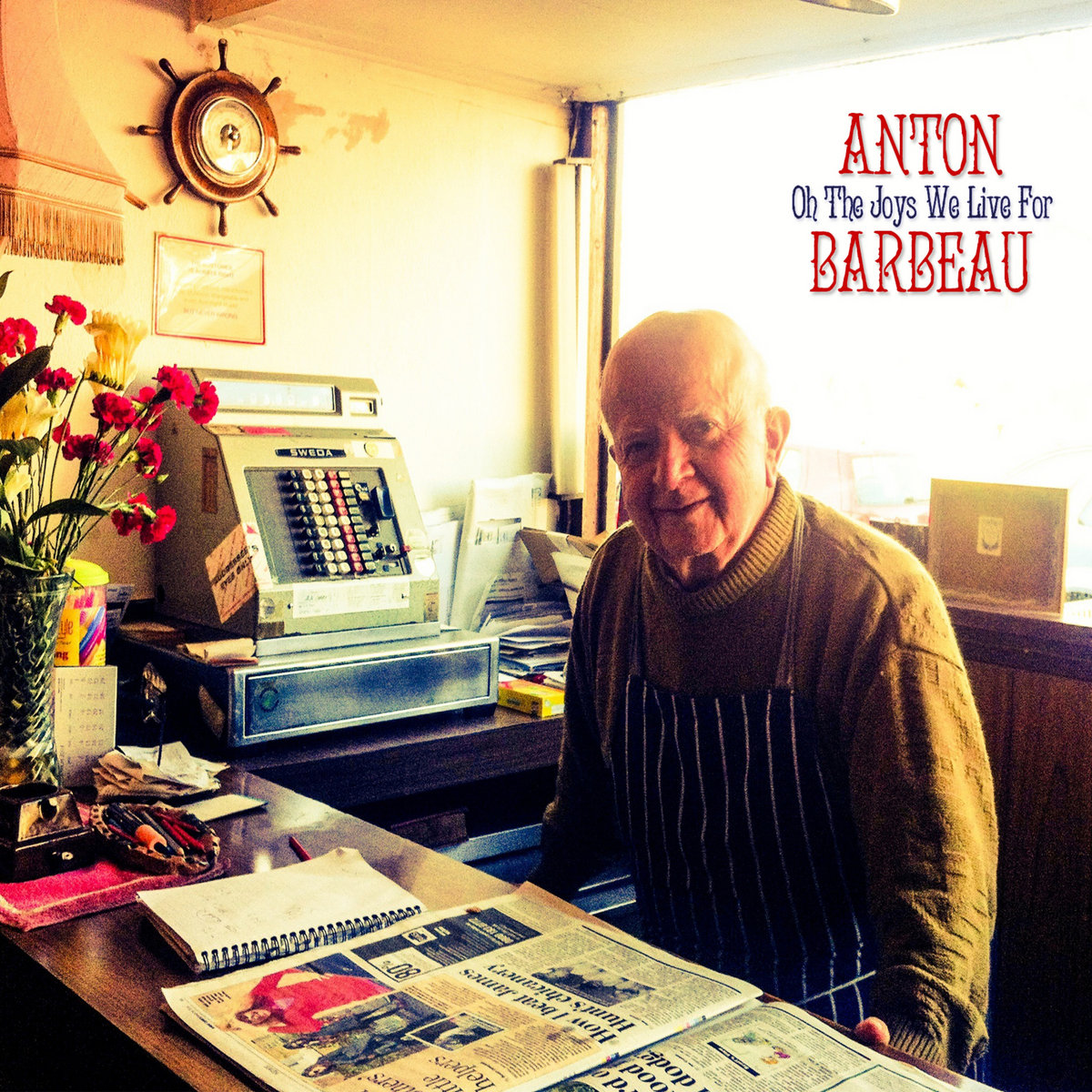 But as a whole, 'Oh The Joys We Live For' is an excellent and entertaining album. Anton has always thrived on embracing novel ideas and techniques, and these songs adhere to such a policy. Quirky and playful, 'Oh The Joys We Live For' accents the creative spirit of our favorite cult figure on each and every cut. Anton Barbeau truly exists in a class of his own, and this album certainly extends his credible reputation.
---
Anton Barbeau 'Oh The Joys We Live For' (Big Stir Records 2021)