Outronaut | Steve Gerlach | Interview
Led by guitarist/composer Steve Gerlach (Tommy Keene, John Cale, Plush) and featuring members of The Tossers and Sons Of The Silent Age, Outronaut is largely an instrumental affair that leaves room for the imagination.
---
The third video from the Chicago quartet's latest album, 'Kill The Light', is an animated battle between good and evil set to an instrumental prog-surf epic. Emerging animator P-Chan, aka Phil Fujiwara, brings the villain – COVID 19 personified – and the healthcare hero together on top of the Statue of Liberty for a life-or-death showdown against a backdrop of blown-out band footage shot at Liars Club in Chicago. Think King Crimson doing a surf-noir soundtrack for survival.
"All music is language"
It's really nice to have you, Steve. How are you doing? How are you coping with the current situation?
Steve Gerlach: Thanks for having me. The current situation hasn't affected me much, at least not negatively. I live alone, and the imposed isolation enabled me to deepen my sense of inner strength, inner peace, self-reliance…whatever you want to call it. I'm always able to find the silver lining. This is not to belittle the personal loss we've experienced as individuals, or the woeful mishandling of the pandemic at the outset 13 months ago in this country… but on a more cosmic scale, I think the human race deserves what it gets.
What are your predictions for the music industry and for the independent artists/labels/stores?
I may be overly optimistic, but I think there's an increasing awareness of the difference that individuals can make in terms of supporting small businesses in general and, in this case, independent artists. At the same time, I'm well aware that "streaming culture" isn't going away. Here's hoping the existing monopolistic structure will be re-balanced away from corporate rule, as represented by artists like U2, and toward a modestly prosperous "middle class" of artists, as represented by yours truly. Our first three albums are on the streaming platforms, but the latest one is not, unless of course they took the liberty of uploading it without my permission…I haven't checked lately. There seems to be an unconscious belief among young artists that platforms like Spotify "legitimize" them if they aren't on a label. Bollocks.
"It started purely as a studio thing"
Tell us about your latest project, Outronaut. How did it all come together and what was the original idea behind it?
It started purely as a studio thing. I would just go into the studio with a drummer, and build up all the instruments from there. Larry Beers (Mucca Pazza, Nicholas Tremulis) drummed on the first one, partly because he happened to be available that day, but also because we're buddies. From the second one forward, it was (drummer) John Carpender and I who would go into the studio and bang it down, and he eventually said, "You KNOW we have to play this stuff live!" and once something like that is said, it's out there. I saw Peter Muschong (The Tossers, Scott Lucas & The Married Men) play with San Andreas Fault at Gallery Cabaret here in Chicago, and I thought, "There's the other Outronaut guitarist…" and when I asked Peter about playing, he immediately said yes, so the genie was out of the bottle – once it's out, you can't get it back in. Since Carpender and I had already played with (bass guitarist) Ryan Nelson (in Tomorrow The Moon), he was a shoe-in, and so another band was born! I laughed so many times when we first got together to play that I knew it was going to work. For someone like myself, life is too short to play with people who aren't fun to hang out with. You might only play for 45 minutes, but what about the rest of the time?
'Kill The Light' was released at the beginning of this nightmare. Are you happy how it turned out? Can you share some further details about how it was recorded?
We were lucky enough to have most of the basics tracked before the pandemic broke out, so our timing was quite fortunate. I'm never 100% happy with the way recordings turn out, but you have to stop at some point. The difficult part was getting it mixed, because that had to be done remotely. We would listen to mixes, and try to articulate the tweaks that needed to be made, then await the next edition of the mix, rinse, repeat. But again, you have to stop obsessing at some point and get it out there. Bandcamp Fridays were just starting to gather momentum back then, so that was another stroke of good timing.
Being an instrumental album, do you think there's a certain concept behind it?
The short answer is no, but we did get Louie Herscoe (Depravos De La Mour) to do vocals on 'A Silent River Of Dogs', and Max Crawford (Poi Dog Pondering) did trumpet on that song as well. I like to think the lyrics in that song fit the overall menacing vibe of the rest of the album. It's a dangerous place, man (laughter). The EP we're working on now is more conceptual; it was influenced by the events of the last 5 years, particularly the past year. The cover art will spell it out pretty clearly.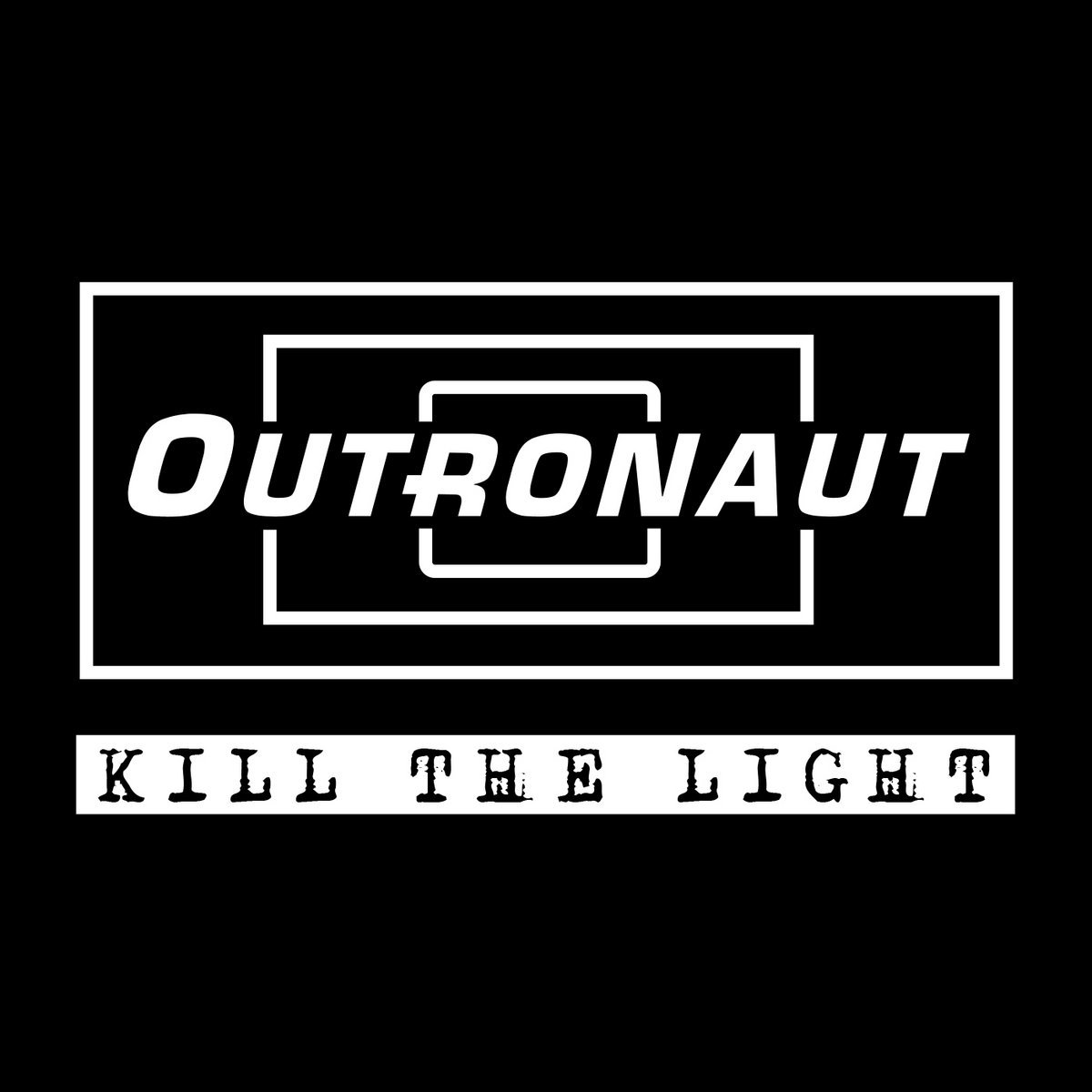 Are you a classically trained musician?
It depends on your definition of "classical". What we generally call classical music these days was simply referred to as German music back in its day. Rock music is the classical music of the 21st century. I had lessons that were extremely helpful; Michael Angelo Batio showed me the blues scale, modes, patterns, et cetera, but I had relied on my ear for years before that, and Mike flipped out when he realized that I have what some people call "perfect pitch". I just figured all musicians could hear a note and know whether it was an "A", or whatever. When I was 10, he would show me half of a Led Zeppelin song, and I would come back the following week having learned the second half. All music is language, but I think blues-based music is probably the most fluid of all music languages. Once someone shows you a few patterns, you're afforded both the freedom and the responsibility of shaping your own destiny, so to speak. I don't think Jimi Hendrix knew more than a handful of scales or patterns, but he changed rock music so profoundly that we're still feeling aftershocks and paddling in his wake.
Do you discover new aspects of your songs developing in front of an audience?
Well, Peter Muschong is a fearless improviser, and he's always throwing in new things every time we play something, which affects the way the rest of us get from one end of the song to the other, so in that sense, yes. Once a song bounces around a room full of people, it can definitely reveal a whole other side of itself.
Would you please speak to your guitars and the effects pedals you employ? Would you like to comment on your guitar technique? Give us some insights on developing your guitar technique.
It could be misleading to get specific about the equipment I use, but I lean towards Fender-type guitars in Outronaut, specifically a Charvel Surfcaster, which is a Japanese relic that generally takes its cues from the wiry-sounding Fender Jazzmaster, but retains certain warmer sonic qualities of a Gibson Les Paul (mahogany body/maple top). I've got a locally-made Balthazar Film Noir 50 amp that I use regardless of the band I'm playing with, and it can handle any effect I need, whether it's ethereal reverb or nasty fuzz. The whole "stomp-box revolution" has agreed with me, because I always liked pedals, even in grade school, and now they're available in any flavor imaginable…and I've got them all.
Would it be possible for you to choose a few collaborations that still warm your heart?
I think Miles Davis and David Bowie were two of the ultimate collaborators. They were able to get the absolute best out of everyone who passed through the ranks of their bands–in fact, if you had to name the most recognizable Robert Fripp guitar moment, you would have to agree that it's 'Heroes', despite Fripp's long career with his own band. The same goes for someone like Mike Stern, for whom the Miles Davis song 'Fat Time' was named. Yeah, Bowie and Miles were able to get career-peak performances out of their sidemen. Lord knows how they did it, but they seemed to ignore the word "can't".
How did the collaboration with John Cale come about?
Brian Deck (Modest Mouse, Counting Crows) produced the sessions at Engine studios in [Chicago neighborhood] Wicker Park and John was very nice, but he didn't really have any songs written. As far as I know, none of it actually saw a release.
How did the collaborations with Tommy Keene, Chris Connelly and Plush come about?
These things happen in a very synaptic manner: a front-man needs a new sideman, and a mutual acquaintance suggests the pairing. The details are tedious, but sometimes there's a powerful chemistry.
Chris and I were initially put together by (drummer/producer/composer) Matt Walker to form Sons Of The Silent Age, and I subsequently played on some of Chris' album tracks. With Plush, I think I just walked up to Liam Hayes after he did a bare-bones in-store performance and told him he needed me for an upcoming residency he was doing at Hideout. He ended up agreeing, and a mutual friend, (local DJ) Lara Mondae, had vouched for me, too. And in the case of Tommy Keene, I was suggested to his drummer (who had also played in the Bad Examples) by Ralph Covert when Tommy was in need of a new guitar foil. Needless to say, there are no job applications. Not much money changes hands anyway.
Let's end this interview with some of your favourite albums. Have you found something new lately you would like to recommend to our readers?
Favorite albums? I would reference an entirely different set every day of the week, so for today I'll say: 'Born Again' (Black Sabbath), 'The Man Who Sold The World' (David Bowie), 'Fighting' (Thin Lizzy), 'Martinis And Bikinis' (Sam Phillips), 'Zen Arcade' (Hüsker Dü), 'Superfly' (Curtis Mayfield), 'Magical Mystery Tour' (The Beatles), and 'Sheer Heart Attack' (Queen).
Newer stuff? Off the top of my head, I like King Gizzard And The Lizard Wizard, LITE (Japan), Sweet Figurines, Orville Peck, OHMME, and Khruangbin.
Thank you. Last word is yours.
Just grateful that music can leave an impression long after we're gone. It's the ideas behind the people that matter anyway. Thanks for listening.
Klemen Breznikar
---
Outronaut Facebook / Instagram / YouTube/ Bandcamp
Headline photo by Steven Mendel