'Innamorata' by Sleepersound | New Album 'Idle Voices'
Exclusive track premiere of Sleepersound's new single 'Innamorata' from 'Idle Voices' (out June 8).
---
Sleepersound's new album 'Idle Voices' is a swirling night sky delight, starting off slowly and swelling through waves of violent beauty and sudden dramatic transitions of musical power, occasional landing on a crisp, brisk polyrhythmic anthem. It's widescreen and windswept, its six meditative tracks based around sweet-vibes vocals and lushly played art-soul instrumentals.
'Idle Voices' is a supremely elegant follow-up to their previous 'In Medias Res'. Self-produced and mixed by engineer and mixed by drummer Dan Niedziejko at his home studio Indian Not the Arrow between 2019 and 2021 and mastered by distinctive sound craftsman KRAMER (and Noise Miami) the band's second full-length is a mindful exercise of finding truthful calm in the massive din of plague, political subterfuge, and natural disaster.
Describing the second-full length's theme from this Chicago to Milwaukee by way of St. Louis, MO band, Dave D'Antonio (vocals, guitars, keyboards), "For me this is deeply related to my own journey of breaking out of the noise, movements, and congestion of day-to-day life (noises uttered in the form of idle voices), rising above the status quo and trying to see something beneath the service. You can't look from the outside if you yourself are a part of the infrastructure."
Niedziejko adds, "I always looked at this material as our own little struggle to keep making progress on an album and body of work amidst some of the craziest times we've ever damn well lived through. We didn't stay idle, and I think a lot of people were pushing to keep moving and be heard in their own ways …"
Adding the vocals, guitars, and keyboards of Kenny Buesing, "this album represents a lot of reflection and growth that only comes out of friction," bassist and keyboardist Mike Campise says. "Usually it starts with a nugget of tune or some interesting rhythm and we go from there. Our songs are rarely written and delivered as a finished tune by one member. It's the most collaborative band I ever worked in."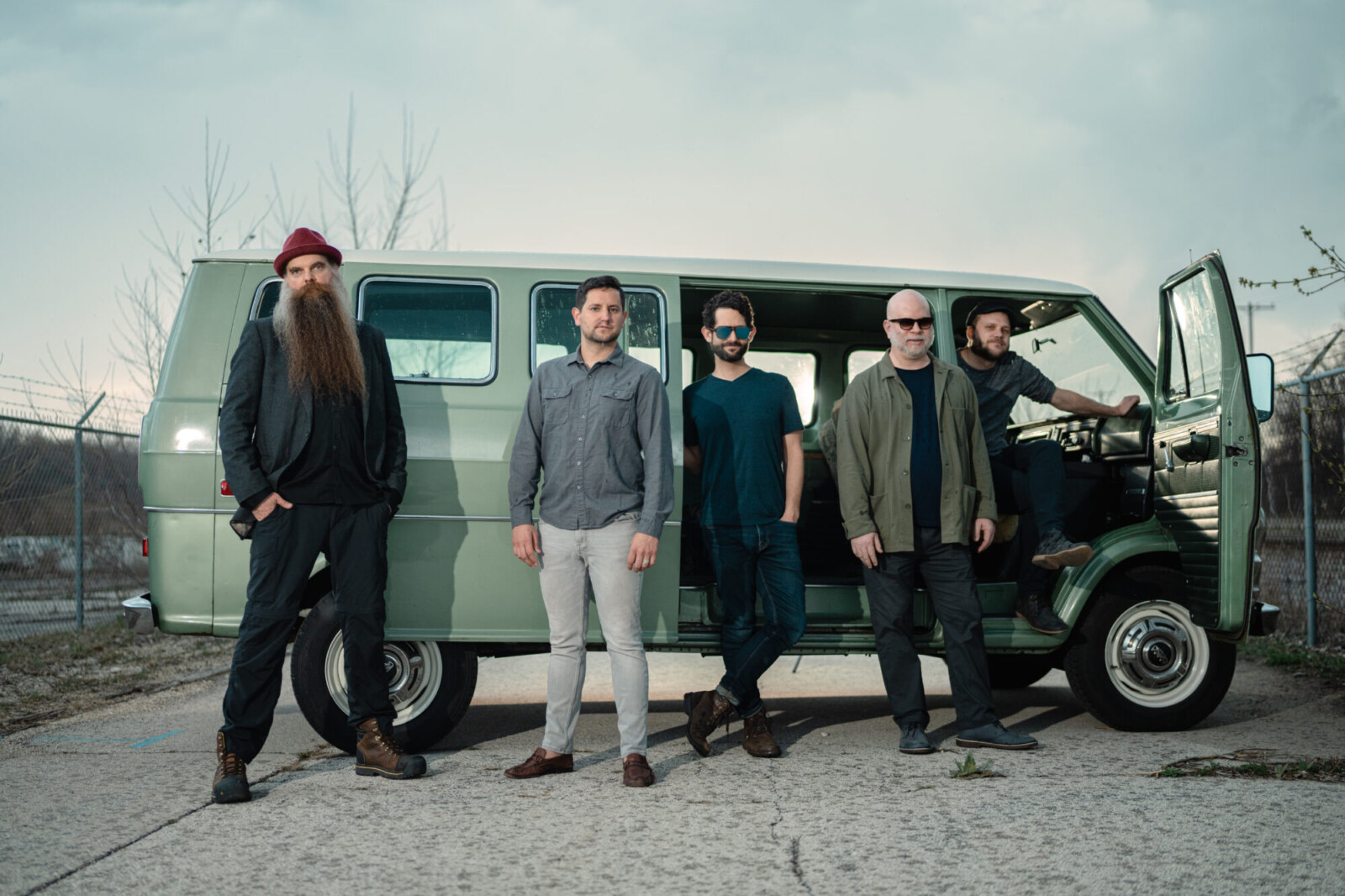 The gently swinging and pendant penultimate track 'Blossom', and the gently hovering and shimmering, crepuscular 'Innamorata' are long but not languid key tracks for 'Idle Voices', showing the best of the record at both ends.
"This one is very different in some ways," Niedziejko says. "There is more diversity in one track to the next. I think it's very much a product of the turbulent times we're living in." The band is anxious to find more fans who appreciate the incredible amount of creativity they put into all levels of their writing, recording, and presentation. Flexing their sound as expansively for 'Idle Voices' should certainly help them connect with lovers of post-punk, prog, rock, and other genres from many corners.
The band also has another member in the visual design of Stephen Vincent Anderson. Getting prepared for playing out again, "visuals are a part of our live shows – Stephen mixes video loops like a sound engineer mixes guitars and synths, with fade ins and panning. Examples of this are on our YouTube page. The pandemic has been tough because it's difficult to reproduce a band being projected onto with Zoom sessions. We are looking forward to playing live again so that we can actually stage the projections and visuals in a room that is darkened and the way it's really intended."
"We are itching to play shows as soon as we all get a jab and can do it safely," Niedziejko enthuses.
---
Sleepersound Official Website / Facebook / Instagram / Twitter / Bandcamp / YouTube