Golden Boots with their version of 'Eye in the Sky' featuring Lonna Kelley & Alex McMahon | "Summer Singles"
Golden Boots have a new album in the works that's coming out in early 2022, and in the meantime they're doing a "summer singles" series of non-album tracks recorded with a few friends, just for fun. The first one is a cover of Alan Parson's Projects' 'Eye in the Sky' featuring Phoenician singer/songwriter Lonna Kelley on vocals and Alex McMahon (Gral Brothers/Desert Records) on pedal and lap steel guitars.
---
For the past 20-years, Dimitri Manos and Ryen Eggleston have been writing, recording, and touring as Golden Boots. While collaborative members have joined in and moved on during that span of time, it's always been Dimitri and Ryen as the central beating heart of the endeavor.
Their unique blend of deconstructed American roots music, indie, and punk country is threaded with soulful harmonies which originated in Tucson, AZ as a 4-track home-recorded art project, and has evolved into a band that is both undeniably listenable, while also keeping with the unpredictability of their earlier shadow selves.
Both hailing from Philadelphia, Dimitri and Ryen owe 20-years of thanks to the random neighborhood pancake breakfast that brought them together while both recent Arizona transplants. Turns out some things are just meant to be and if maple syrup is involved in the kismet, well all the better. Their friendship sparked their shared creative interests and before long they were grouping together whatever instruments they had on hand to see what would come of it. Seeing as though that was 20-years ago, a whole hell of a lot came from it.
With a sound that would fit well on a mixtape containing Alex Chilton, The Clean, Beck, Flying Burrito Brothers, The Meat Puppets, early Flaming Lips and the Monkees, Golden Boots have released a respected body of work, and they've got even more on the way. In the summer of 2021 Dimitri (who spent many years as a member of Dr. Dog) and Ryen will be collaborating with different artists on a series of summer singles, ramping up to the release of a new full-length in 2022.
Ryen and Dimitri:
"Alan Parsons Projects' 'Eye in the Sky' is a song that I loved as a child, it has a haunting quality to it that I very much responded to as well as being just a kick-ass tune that sticks in your ear holes; that chorus! Recently the tune popped back into my life, & my love rekindled, it was top of my list to cover when we started discussing doing this series. Dimitri agreed that it was a worthy tune so we were off! I myself actually did a vocal take that was…OK, but ultimately unsatisfying. The moment long time friend & singer/songwriter Lonna Kelley came to mind I knew that she would lend the perfect sultry quality to this version that put it over the top. Fortunately Lonna feels the same way I do about this song! With the addition of Alex McMahon (Gral Brothers) tasteful & swoony pedal & lap steels, we created something greater than the sum of its parts, a delight to my ears, and hopefully yours." – Ryen
"Since I was a kid, "Eye in the Sky" has been a confusingly beautiful song. To me, the lyrics and sophistication felt beyond human, like it was about a non-human entity and created by an all-seeing artificial intelligence. When Ryen brought up the idea of doing a cover of it, I suggested keeping our instrumentation synthetic to convey the idea that the song was created by AI. Next was finding a beautiful instrument and voice that could juxtapose that steely mechanical track. Alex and Lonna were the absolute perfect artists for the task. Once Lonna's vocals and Alex's sweeping pedal steel were in place, the song took on this smoky, lo-fi synthetic torch song quality. I like to think it sounds like cyborg music. It was so fun to make that it kicked off the whole collaborative cover series we are doing this summer." – Dimitri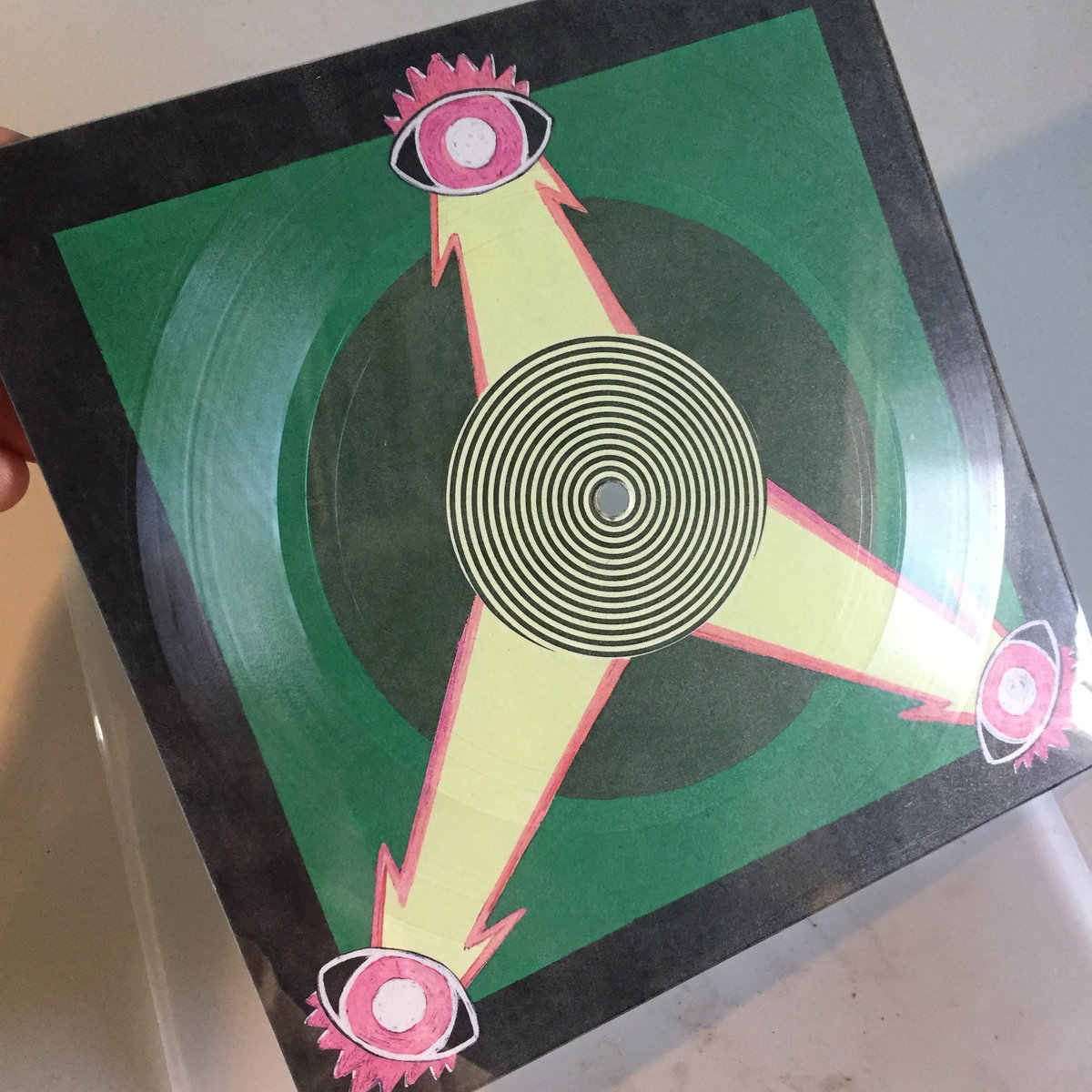 This digital release will be available on Bandcamp where you can also pre-order a limited edition lathe-cut picture disc made by PIAPTK Records.
---
Golden Boots Facebook / Instagram / Bandcamp
PIAPTK Records Official Website / Instagram / YouTube
Headline photo by CáitNí Síomón