'Evolution' by Expo Seventy
After the highly praised 'America Here & Now Sessions', Expo Seventy is ready for a definitive stellar comeback five years later! Enjoy the exclusive album stream of 'Evolution' by Expo Seventy.
---
Aptly titled 'Evolution', the album showcases the trio-mode line-up led by Justin Wright at the peak of their glowing, spontaneously unique brand of slow-burning lysergic sounds and anthemic riffages.
Sacred drone tones and spectral analog synth meditations evoking deep ritualized aural metaphysic experiments — elements widely known from Expo '70, Wright's solo moniker (Seventy is not equal to 70 in his universe) — gravitate around long-form, trance-like magnetic waves of heady guitar jams that stretch to the other side of the cosmos to effortlessly coexist with amazing doom-inspired heavier incursions packed with mystical blown-out riffs and megatons of amp toned torque. The outcome is an one-of-a-kind document of dark and cosmic psychedelia.
Recorded over two distinct periods of time — partially analog to 24-track reel-to-reel and partially digital due to complications in demagnetizing the tape —, different masterings are offered on each format (Vinyl, CD and Digital), providing distinctive listening experiences on all mediums.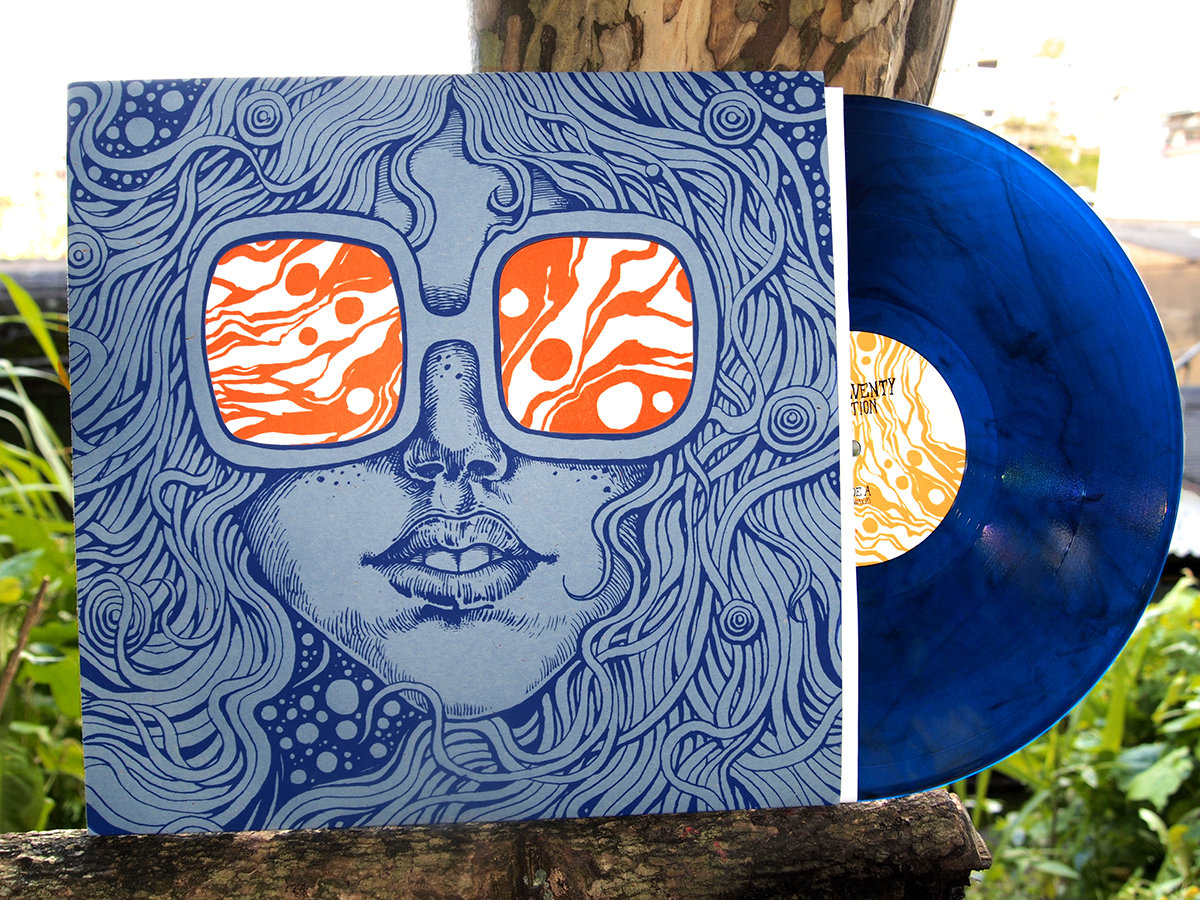 Artwork by the wonderfully gifted Maarten Donders (Roadburn Festival) for the LP and Justin Wright himself for the CD edition. The release is available in three editions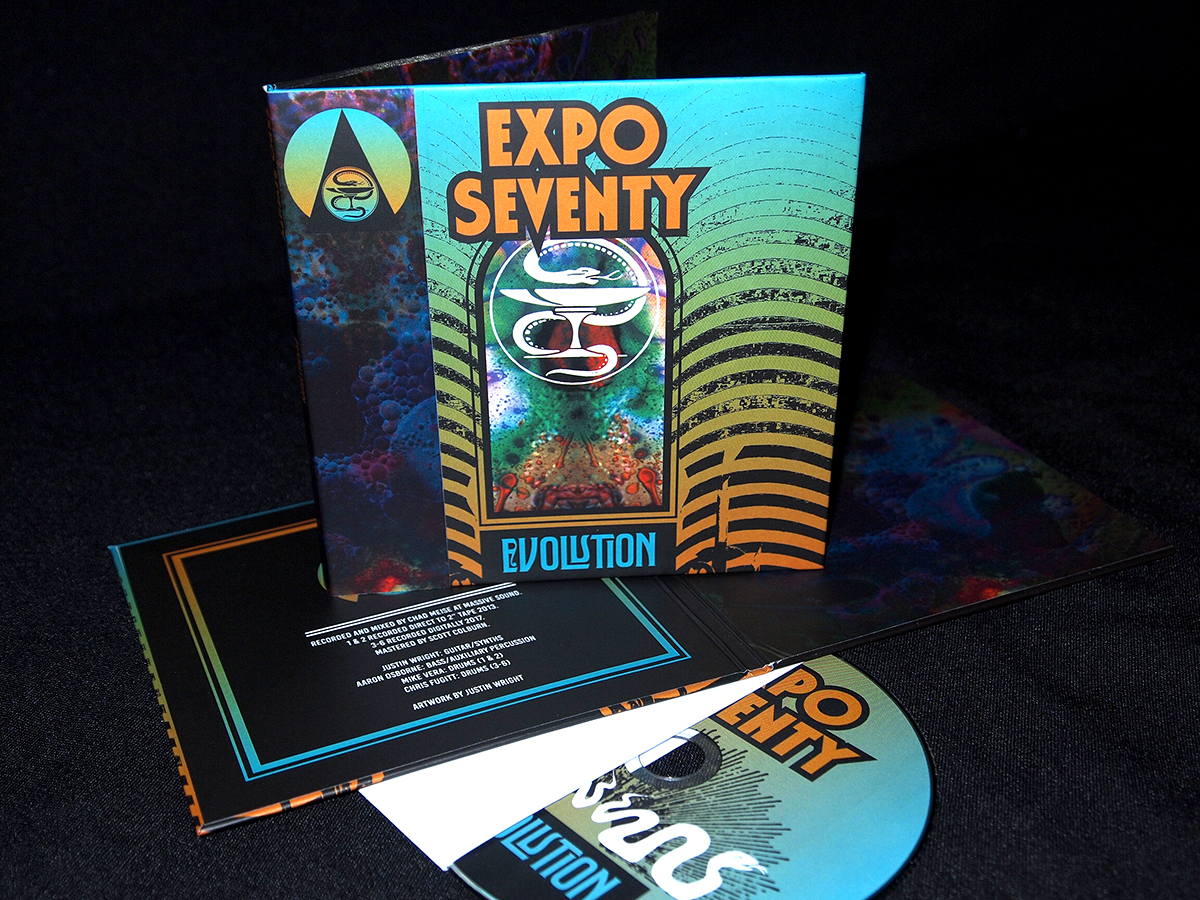 LP: 100x on 'Nebula Ether' vinyl and 100x on Ultra Black. Screenprinted die-cut packaging with fold-out poster insert. Artwork by Maarten Donders.
SPECIAL ART EDITION: exclusive vinyl and cover color variant – 'Veiled Fog' (on Juniper Blue paper stock) -, a collage-based fold-out poster, the CD edition, a live bonus disc and a pair of psychedelic eyeglasses. Housed in a hand-stiched & silkscreened woven fabric bag. Strictly limited to 99 copies.
CD: tip-on mini-LP gatefold packaging. Utterly different artwork by Justin Wright.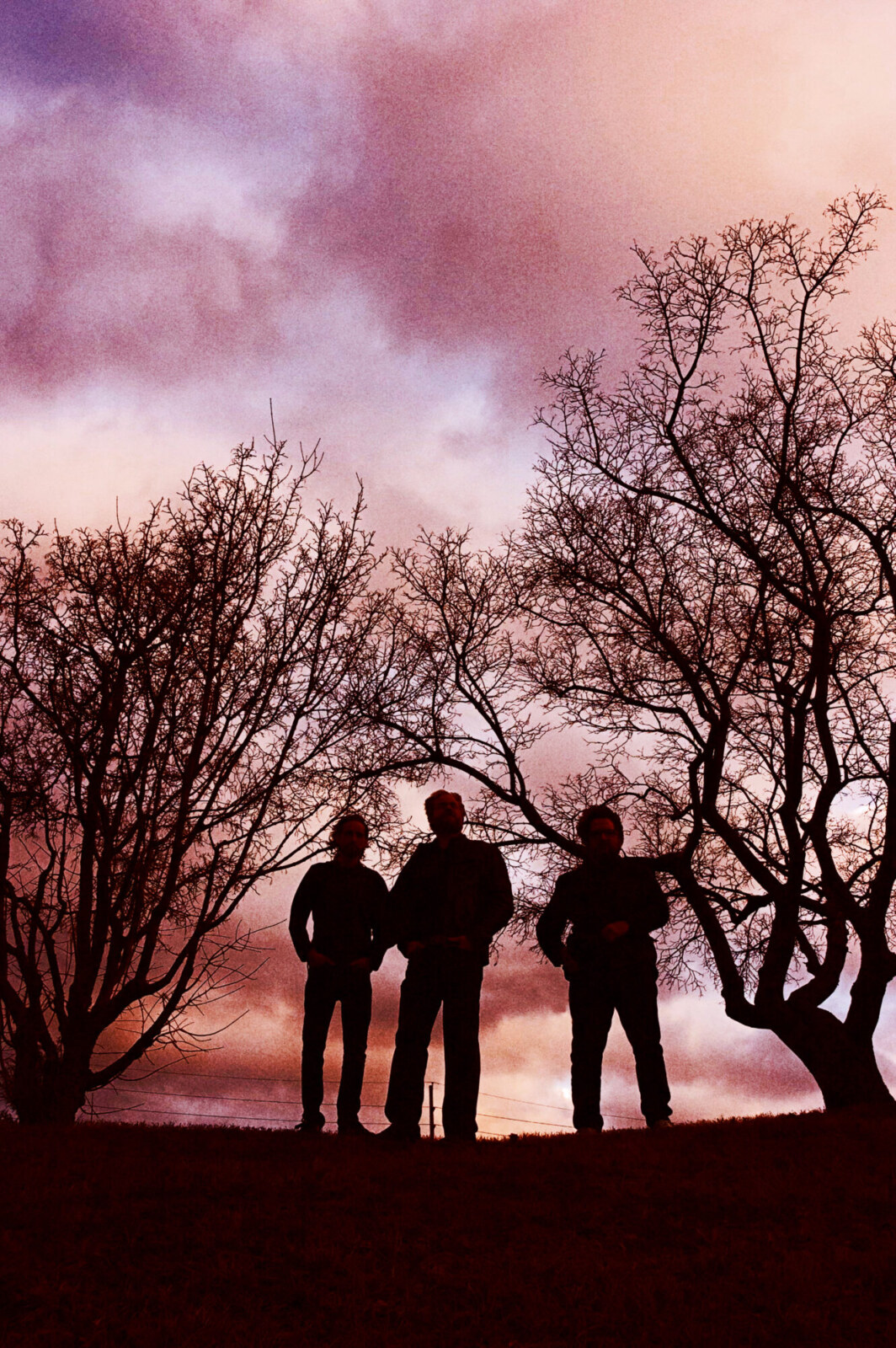 ---
Expo Seventy Official Website / Facebook / Instagram / Bandcamp
Essence Music Official Website / Facebook / Instagram / Twitter / Bandcamp / YouTube