Yila | Interview | Exclusive premiere of 'Hipslop' From 'Dysfunctional Combinations & Collaborations Vol.2'
Slovenian based British producer Yila is releasing today his new 2-tracks EP 'Dysfunctional Combinations & Collaborations Vol.2' via Nature Scene Records.
---
To celebrate, he shares a stunning new music video for single 'Hipslop'. He has directed the music video himself collaborating with artists Dennis Katzman, Steven Camden and Emily Evans.
The initial idea was to make something that befitted the retro nature but future forward cycle of the track. Something that was analogue but captured digitally and that could speak about a meta-verse.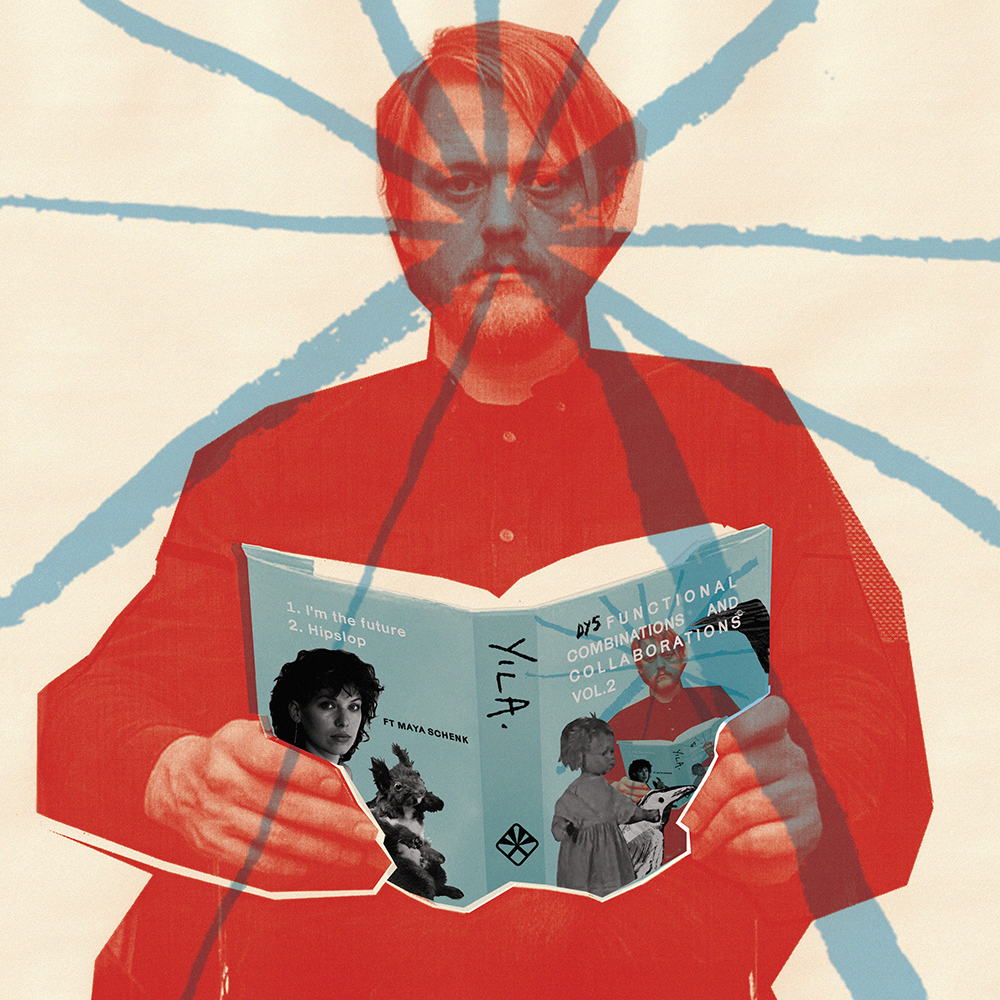 'Dysfunctional Combinations & Collaborations Vol.2' sees Slovenian based British producer Yila continue his return to dance-floor territory after a fruitful 'Vol.1', this time diving into the process of the 90s. On 'I'm the Future' he teams up with Berlin based vocalist/producer/DJ Maya Schenck and Montreal based drummer/percussionist Max Sansalone.
The pulsating bassline, throbbing hi hat and Sansalone's effects laden tribal polyrhythmic percussion apparitions combine with Schenck's broken down poetry to result in a haunting earworm and an instant alt-club weapon. 'Hipslop' pays homage to the 90s jungle/drum and bass process of sampling old jazz records. Yila distances himself from the past as he dips into his own purpose made composition played by a 5 piece jazz outfit, cutting and splicing their highly syncopated basslines, atmospheric piano chords and deconstructed intricate drum solos. The accompanying pitch bent recordings of a Tawny Owls mating call adds to the 90s rave/post hardcore references and the homage is complete.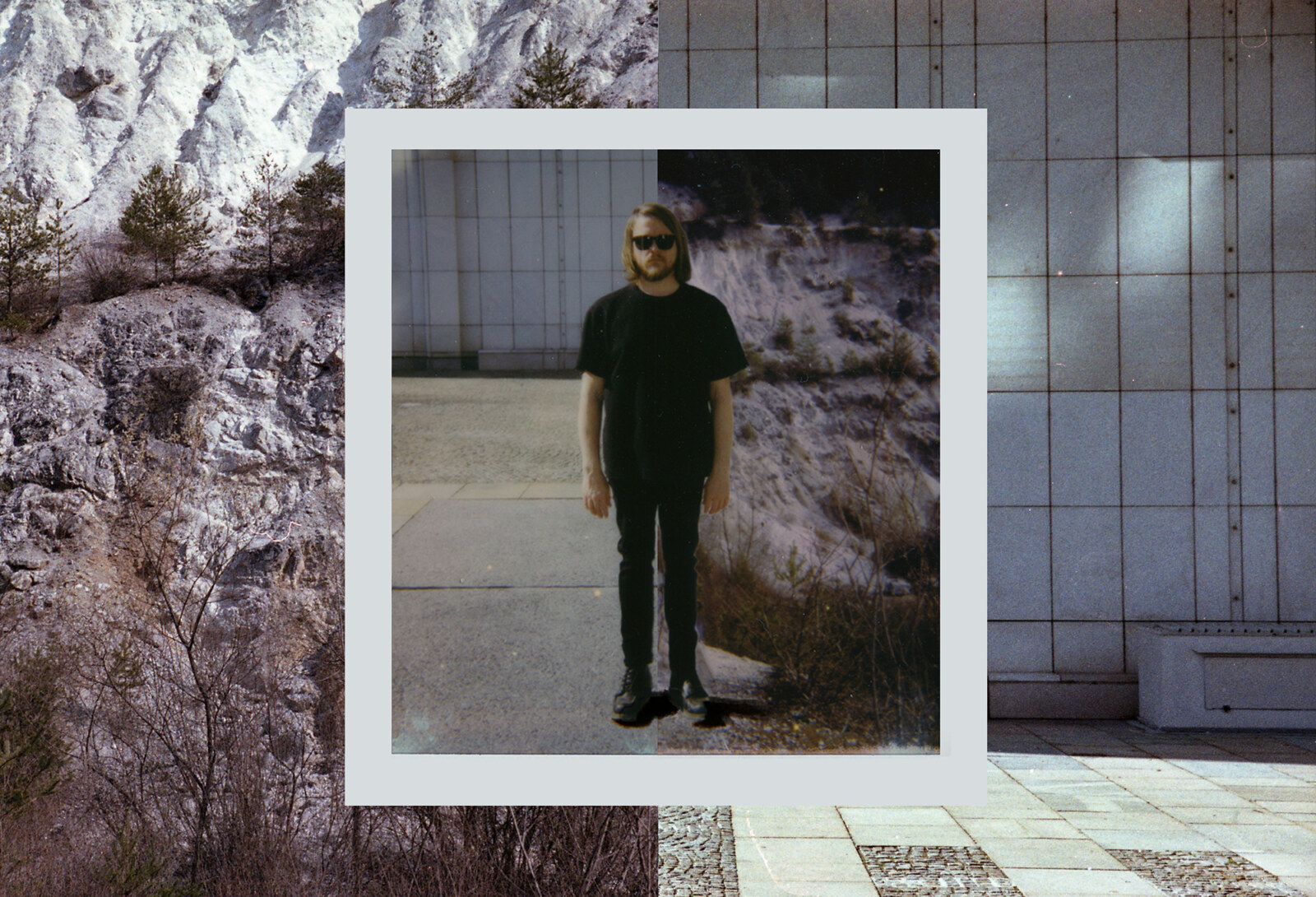 Interview
In your own words; who is 'Yila'?
This name came from recording my nickname on a Portastudio cassette at 11 years old and reversing it to entertain my friends. It's a version of me but it still forms many permutations and can and has contained any and many collaborators.
"Each track from the series is like a genre to itself"
Tell us about your latest project 'Dysfunctional Combinations & Collaborations. Vol. 2'.
It's a series, 'Vol. 1' was for the clubs, but this new release didn't have to function, there were no clubs open so I could explore the notion of dysfunction in terms of it not having to work for a purpose, the 'Dys' represents the outsider. Each track from the series is like a genre to itself and has its own identity, and each tune has artwork and videos that create tiny worlds within each.
It's all about creating a future, intention and purpose 'Vol. 1' makes sure there will be 'Vol. 2' and so on and having our label Nature Scene gives it all a frame and now a dysfunctional freedom.
How did the collaboration with Berlin based vocalist/producer/DJ Maya Schenck and Montreal based drummer/percussionist Max Sansalone come about and what was the initial idea behind this collaboration?
Maya and I have attempted to make a track for over 5 years, we met as friends in London when I was playing synths for HK119, we've not much in common as artists but a continual desire to work together, I took a tiny hint of her house music vibe and switched to a new and destructive/disrespectful process. With no preciousness the flowers started to grow in our collaboration. It was fast, I took her poem out of context and re-sculpted it in a Burroughs cut up style.
With Max It came from my recent obsessions with groove, how some drummers just have it, that deep pocket, he popped up on YouTube and I was like wow, I gotta have some of this feel and hired him remotely from Montreal. He played against the break pulling against the chaos out and adding that human jazz feel, the process is a circle, what was once real drummers sampled is now a person mimicking samples and the line is blurred. On I'm the future, he plays this amazing percussion that polyrhythms against the bassline but always references the melody, genius.
"I just want to push all the musicians to both extremes of the spectrum"
And there are other musicians you worked with?
Yes a lot!
On I'm the future, Christian Kroupa (Alleged Witches) helped me out with the arrangement, I needed a DJ's touch to make a tune that works for a mix, something I've been away from for too long, the club only exists in my imagination.
For 'Hipslop' I wanted to get the musicians out of their comfort zone with Rob Mullarkey (Jacob Collier) on Bass and Eddie Stevens on Rhodes (Moloko) it was hard as they are such experienced experimenters, I just had to abuse their material, either using micro snippets or putting two basslines on top of each other as a kind of wave-folding.
Rok Zalokar – Piano, he's such a talent on the piano and I was a fan of his trio. I wanted to push and pull his Jazz sensibilities into simple classic Rave like lines, and then let him burst into familiar freedom.
Bostjan Simons – Saxaphone of Ecetceteral. I've had him in the studio for a live stream session and I wanted to see how far I could push his speed shredding as well as trying to create beautiful slow swells. Each player's parts only being cut in the situe of time and creating rules where I couldn't copy and paste performances, to get away from the modern production techniques, they had to nail their parts otherwise they were cut out.
Max, I wanted to play against the programmed break, so take the program break to extreme chaos and random patterns and see how much he can 'talk' and react to that, adding choice into the equation and when he played, the free form random break cut, so he could destroy randomness.
I guess I just want to push all the musicians to both extremes of the spectrum.
Today we're premiering 'Hipslop', which kind of pays homage to the 90s jungle/drum and bass process of sampling old jazz records. What's the story behind working on this track?
Lockdown excessive YouTube watching, obsessing about production processes and watching endless tutorials on 'how to make a such and such track' or "How David Bowie's record was made". Then I came across old DNB videos from the 90's where Photek pulled up to a socialist housing block in a black Ferrari and made the baddest shit on an old sampler in a bedroom by sampling jazz records. I wanted to pay homage to the original process, create a new one that broke rules, while also paying respect to Jazz, and those great musicians who continue to be groundbreaking, but buck the trend of abusing the past to move forward.
The video took shape before the track had finished, and that was the plan, to create the visual world and fit the tune into that.
For the video wanted to make something that befitted the retro nature but future forward cycle of the track. Something that was analogue but captured digitally and that could speak about a meta-verse. I'm far from a nostalgic person, and in general I try to avoid anything that is overly romantic of the past, but using what we had to hand and who , who I knew to fit each role seemed like a good process to define the work, meeting Dennis Katzman, puppeteer being a key part. Once we chose which objects and puppets we had, without having to build or buy new I contacted my good friend, writer, poet and novelist Steven Camden aka Polar Bear as the master of nostalgic taste in my mind, to write the script from the creatures we found in the puppeteers studio:
From Steven – "I was interested in the nature of found things and the stories we attach to them. The puppets and old tech made me think about stories I'd head growing up that felt like they'd been around forever. This notion of things repeating and wear and tear. The missing piece or the key always featured and crows to me are equal parts wisdom and terror".
To facilitate the meta-verse I employed Graphic designer and animator Emily Evans as someone I'd known for using old photocopiers in her work to present part of the story within the oscilloscope to reflect Steven's vision of "around forever" from the story and to give her freedom away from the script to create a mythical feel.
Working from artist Thierry Garat's storyboard we set to work filming within an infinite black space inspired by set-pieces such as 'Dogville', letting the puppeteers work and perform the emotions from the characters while trying to remain as faithful to the story as possible, passing the final footage through an analogue CRT screen instead of costly grading time-stamps the 00's influence of the track and completes the process and conceptual loop. I hope the infinite loop-within-loop holds true in this work that can be enjoyed by all and create a visual bridge to the music.
Speaking of 90s jungle, what are some of the most influential records in your life?
Well definitely not Jungle records, but I did have a long period of laying in bed as a young teen browsing through pirate radio in Essex, Jungle and rave was constantly playing in the late hours and I found it dark and mysterious, being a trained musician, the wrongness of the harmonic rules excited me. The flux of time has changed my taste so much, there's something about certain timeless feels that remains a search in my work. I generally try to listen to new things and keep going like that daily, or I listen to no music at all while working to avoid influence, at this point in time I can't really tell you what records mean to me. I'm always chasing a feeling over aesthetic, like how a Cronenburgh movie just has this almost smell of unease, or how when Lynch takes a photo it still captures his essence so i guess I'm more influenced by ideas, movements and there's just too many records to list!
Your music is hard to describe. How would you describe it and would you mind sharing a few words about the concept behind the 'Dysfunctional Combinations & Collaborations'?
Is it? I thought it was easy? 'Vol. 1' was functional, in that the aim was for it to be club bangers, for DJ's for people to dance, simple. Then the clubs shut (see Covid-19), so'Dysfunctional Combinations & Collaborations' took shape. I'm either immune or stupid when It comes to genre's, I just see no boundry and I think I'm sticking hard and fast to a rule, or genre then the opinion is what you said 'hard to describe' – I'm trying to squeeze quite contemporary art ideas into popular cultural frames I suppose, sneaking odd bar lengths or art theory into a dancefloor banger, but without overthinking it, I just make the music i make and that's it. (sorry more than a few words)
You're currently based in Ljubljana, Slovenia. How do you like the city? Do you get influenced by it?
I'm influenced by the parallels, forest and town, ancient buildings and socialist concrete. There's a lot of creative people making brave work, the creative energy outside of perhaps a more success, or capitalistic drive of London has freed me but at the same time has made being a working musician harder. I like and I don't but all is food for the fire.
Let's end this interview with some of your favourite albums. Have you found something new lately you would like to recommend to our readers?
This isn't so new, but as an album I love to listen to it start to finish:
Sirom – 'A Universe that Roasts Blossoms for a Horse'
Kali Malone is another…
I've been taking the microtonal dive and found this amazing young artist Zhea Erose.
And I'm really into this too from Fran Lobo.
I'll leave it at that for now.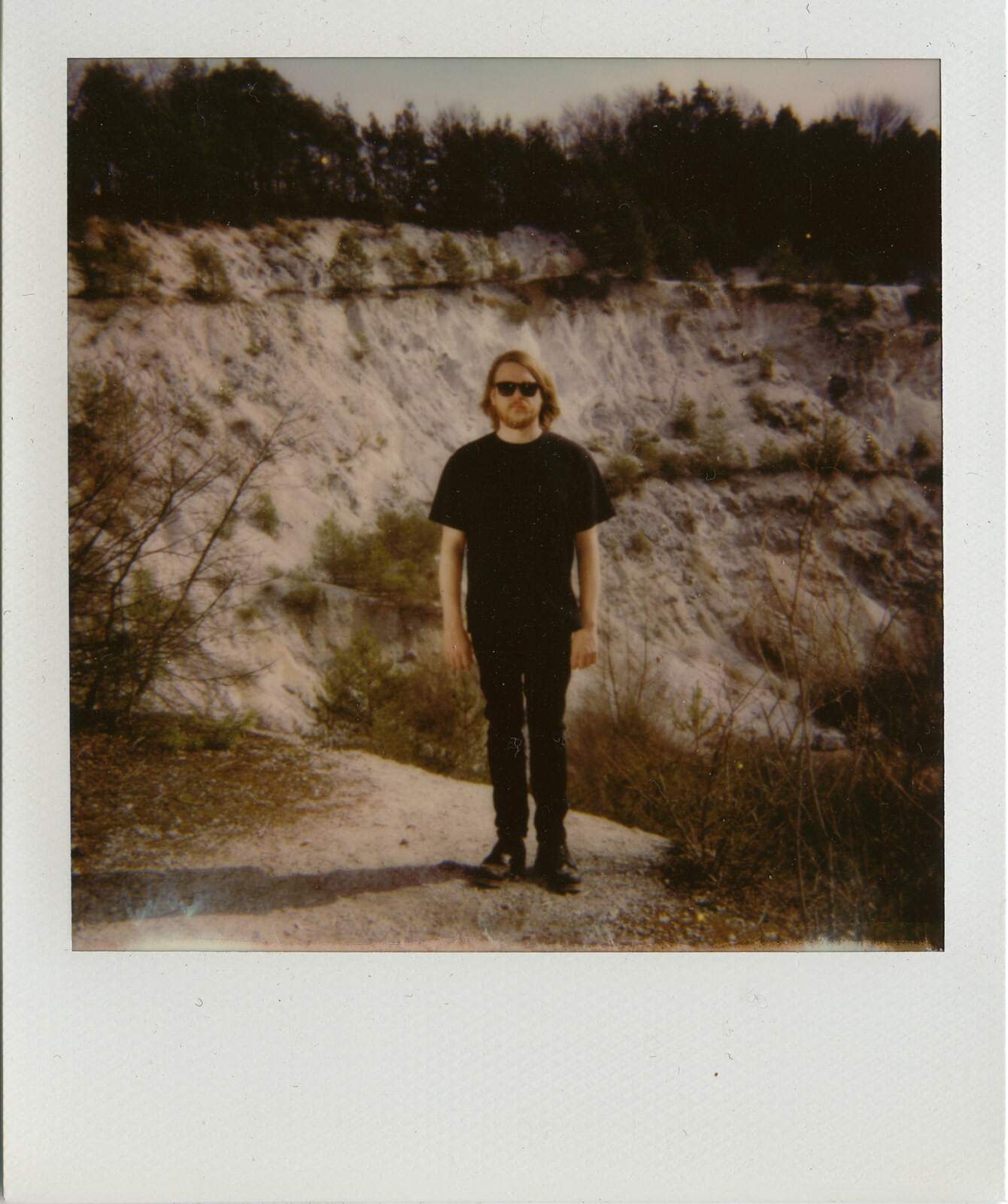 Thank you. Last word is yours.
Psychedelic babies unite!
Klemen Breznikar
---
Yila Twitter / Bandcamp / YouTube / Audius
Nature Scene Records Facebook / Instagram / Bandcamp