Rolling Stones Reissues
Like many musical artists from the 1960's with a valued music catalog, the Rolling Stones continue to reissue their music in various formats and to issue previously unreleased music.
---
The Rolling Stones may have come a bit late to the reissue party in the CD era and in even in the vinyl revival era. That hasn't stopped them from doing excellent reissues from the music of their past, especially from the 1960's and also with their multiformat official bootleg series, which focuses primarily, but not exclusively on live concert visual content.
Recent reissues through ABCKO of deluxe releases of the group's later London years albums have been truly exceptional. Much like the Beatles' mono vinyl box, the group's London years mono box is out of print and commands a hefty price through places like eBay, Discogs and other used-music dealers. As good as it is however, that box, illustrates the inconsistencies of the group's reissues and the dichotomy of bespoke, audiophile releases from the Rolling Stones. Some of the group's earliest recording master tapes have not been the best preserved and others no longer exist, due to the fact that the group recorded in so many different studios early on. This has occurred through no fault of their own. In the 60's, Decca's poor handling of preserving not only some of the group's earliest master tapes, but also the original graphic elements of many of their albums, has been unfortunate. Some would heavily bemoan these inadequacies, because other than the Beatles, the Stones are arguably the most important rock group in terms of the recordings of their 1960's works. Also, their latter 60's output and much of their 70's output are some of the best rock albums ever made by anyone.
In terms of the sound quality of many of these reissues, it becomes a bone of contention among fans and collectors, but for some it is beside the point. The group's music, especially their early work, was not about pristine sound and studio trickery; it was about capturing the sheer raw rock and blues power of what is arguably the greatest live band in rock history. The group's 60's pop hits produced by Andrew Loog Oldham do capture the grit of the group, while also allowing their more expansive pop elements to shine. Perhaps their best recordings are the albums produced by Jimmy Miller, who found the perfect balance between their live essence and making classic, timeless recordings. Miller produced 'Beggar's Banquet', 'Let It Bleed', 'Sticky Fingers', 'Exile on Main Street' and 'Goat's Head Soup'.
2020 was a big year for Rolling Stones reissues, but like many of their other reissued albums, it was a mixed bag. Ten of their albums were reissued individually as part of the Abbey Road half-speed remaster series on 180-gram vinyl, in 2020, previously available collectively as the 'Studio Albums Vinyl Collection 1971 – 2016'. That box features every album from 'Sticky Fingers' through the group's latest album 'Blue and Lonesome'. The new series begins with 'Sticky Fingers', the group's debut Atlantic Records-distributed album on its own Rolling Stones Records label imprint. The rest, in chronological order, include 'Exile on Main Street', 'It's Only Rock n Roll', 'Black and Blue', 'Some Girls', 'Emotional Rescue', 'Tattoo You', 'Undercover', 'Dirty Work', 'Steel Wheels', 'Voodoo Lounge', 'Bridges to Babylon' and 'A Bigger Bang', covering 1971 through 2005. The album from that time period not part of this new series of individual albums is 'Goat's Head Soup'. For our purposes here, we will only cover 'Sticky Fingers' through 'Some Girls'. I would have liked to have also included 'Emotional Recue' and 'Tattoo You', because they very much conclude the period that began with 'Some Girls', but I decided to focus on these releases because they constitute a solid run of albums that started with the group's Atlantic debut, after the exceptional 'Beggar's Banquet' and 'Let It Bleed'.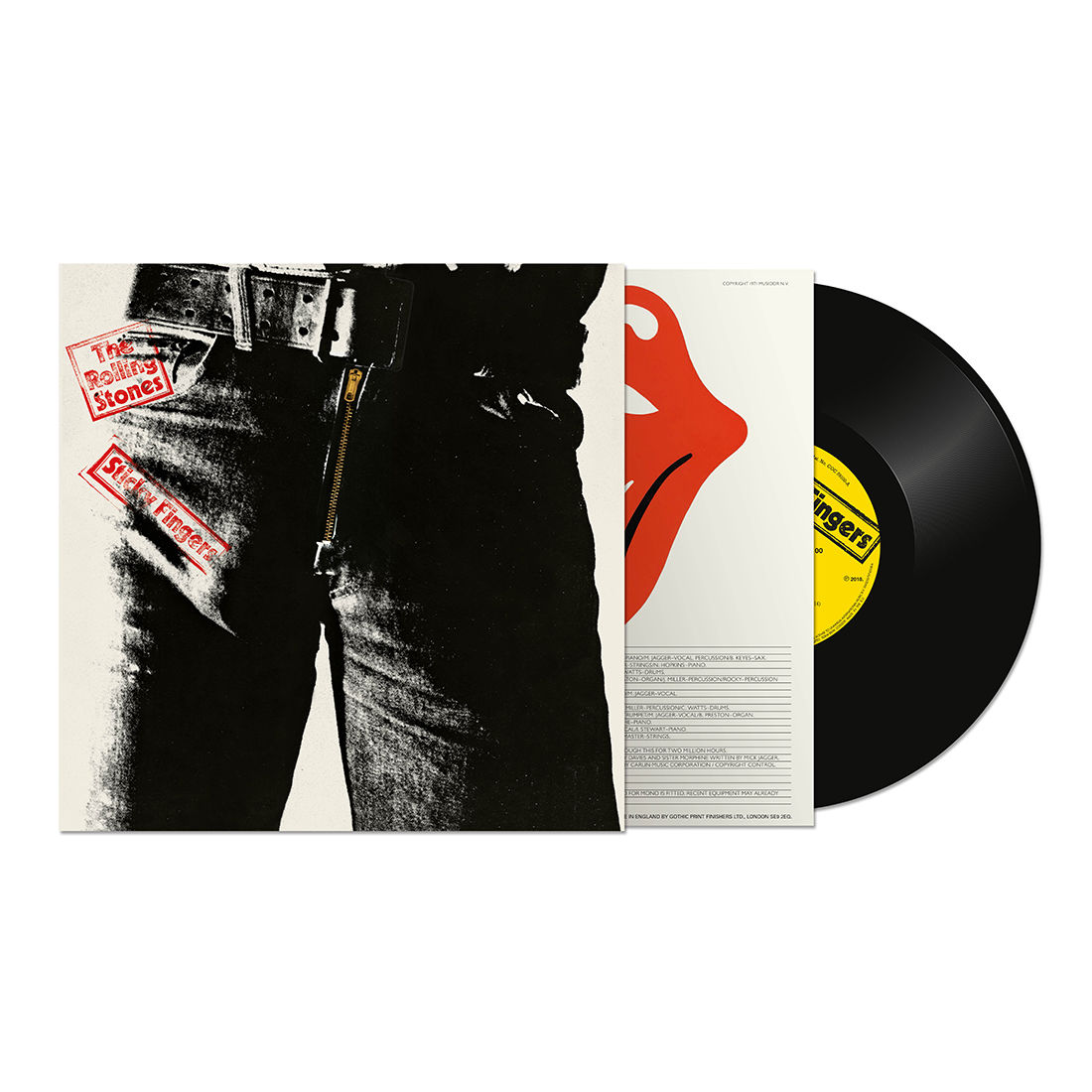 Throughout the Rolling Stones' early 60's albums, the group had not really been focusing on creating cohesive albums. They were good albums, but the emphasis was on playing live, making great singles and growing as musicians. 'Aftermath' in 1966 marked the first time the group seemed to be really coming into its own as album makers, but with its next two albums, 'Between the Buttons' and 'Their Satanic Majesties Request', attempts at experimentation and creating conceptual albums yielded mixed results. With the passing of time, however those two albums have been revaluated and are viewed more affectionately and are even considered cult favorites by some.
With 'Beggar's Banquet' the group entered its watershed album period. This continued with 'Let It Bleed', which ended its London Records studio years and Brian Jones's, 60's period. With 'Sticky Fingers' the group truly hit its stride and began the full acclimation of Mick Taylor as second guitarist. This new reissue of that album is not really an improvement over previous reissues of the album as far as sound quality and, unlike the version in the box set, doesn't even replicate the iconic zipper cover. 'Exile on Main Street' has always been viewed as a poorly recorded album with a muddy mix. However, the album's charms have been reconsidered over the years and some would even say it's the group's best. Surprisingly, the new reissue is actually quite good in terms of sound quality and may be the best of this new lot. This reissue however, does not include all the original packaging extras. 'It's Only Rock n Roll' is very much a transitional album as it is the final work with total participation by Mick Taylor. Again, sound-wise, it's not as good as one would expect. 'Black and Blue' is also part of the transition of that period with new guitarist Ron Wood. This is a very underrated album that marked in some respects the beginning of what would loosely be considered the group's New York period (including the Montauk, New York-inspired ballad 'Memory Motel') and was the album that set the stage for 'Some Girls', perhaps the last great album of the group's career. 'Some Girls' was a major album at the time as the Stones were competing successfully with the punk scene. Sound-wise, both the original and this reissue are a mixed bag and the controversial and imaginative die-cut packaging of the original is not fully replicated, unlike in the box set, making this album a real missed opportunity, in terms of presentation.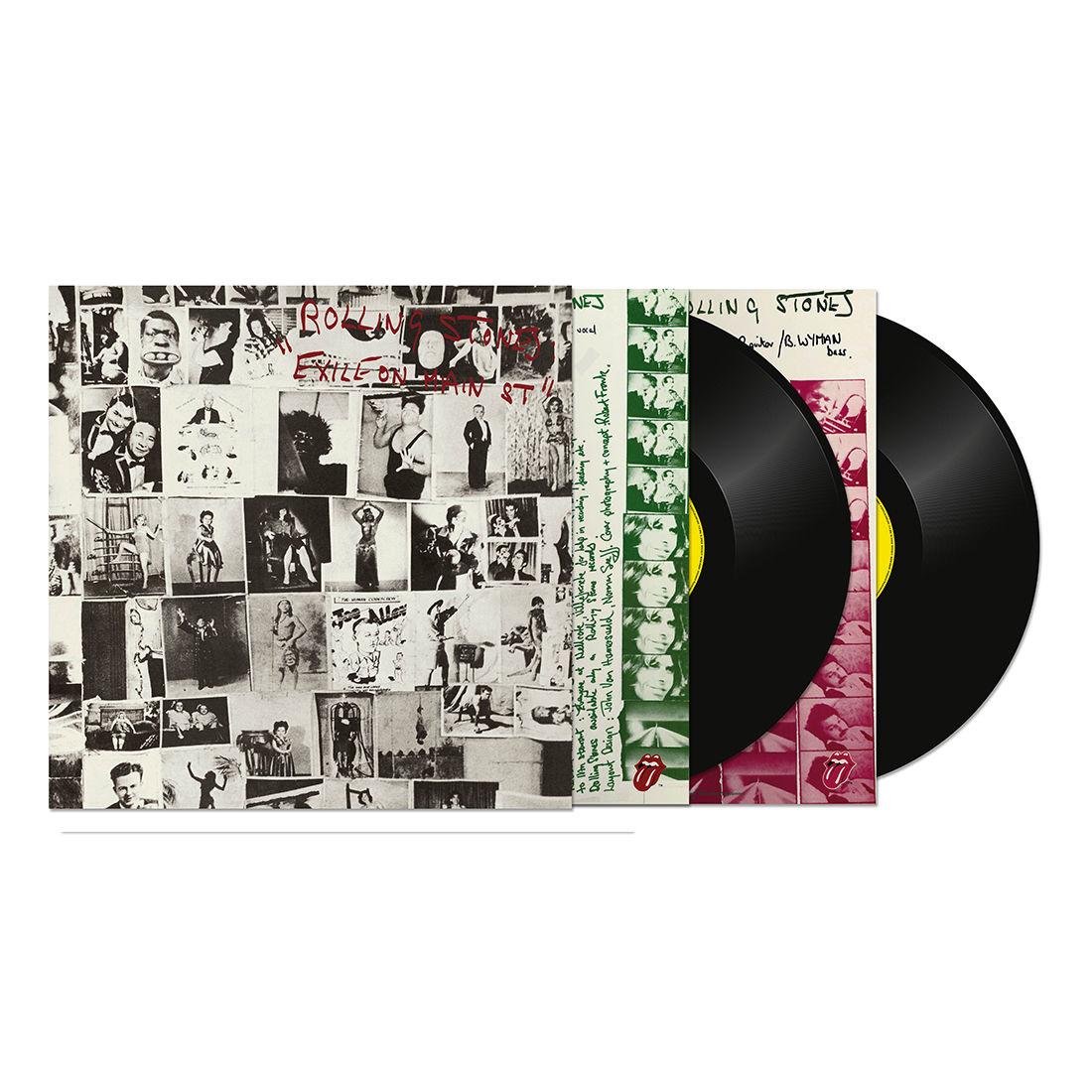 I also went back and compared some of these reissues to previous releases, all from the pre-digital era, although none is an are original pressing except for 'Some Girls'. The original 'Sticky Fingers' did sound better, as it has a more natural sound. It's 'Only Rock 'n' Roll' didn't have great sound to begin with, but the new reissue just sounds a bit off, with the instrumentation a little crammed together and Bill Wyman's bass too loud. 'Black and Blue', a well-recorded album that saw the Stones looking for a way to make some dance music without sacrificing their rock and blues roots did sound better, but the new reissue is not quite there, but isn't bad. The original 'Some Girls' is considerably better than the reissue. Additionally, I compared two albums, 'Sticky Fingers' and 'Some Girls', from limited-edition, 180-gram vinyl, RTI-pressed 1994 reissues. I did not compare the 1994 release of 'Exile on Main Street', as that one was remastered digitally. My research, although inconclusive, is that 'Sticky Fingers' and 'Some Girls' are remastered from the analog tapes. Both 1994 albums sounded pretty good and the packaging on 'Sticky Fingers' is quite elaborate and faithful to the original and the release can fetch hefty sums in perfect condition on the used market.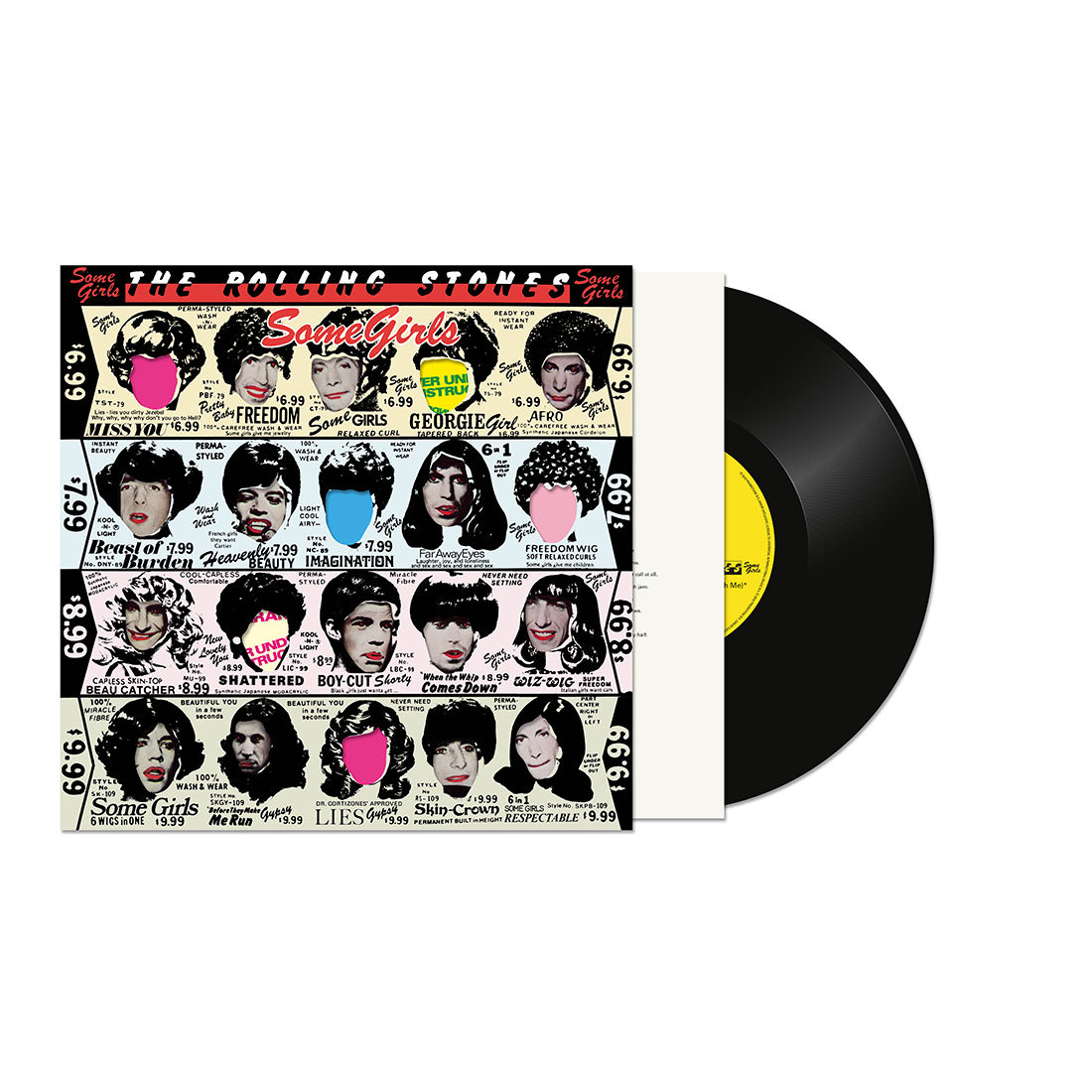 Separate from these reissues, but also from Universal and also cut at Abbey Road at half-speed on the 180-gram vinyl versions, is 'Goat's Head Soup', with the new mix done by Giles Martin. Available in various formats, in beautiful packaging and with lots of rarities, this reissue project has received a more overall positive response than the others covered here. However, it's puzzling why much better and more important albums such as 'Sticky Fingers' or 'Exile on Main Street' didn't receive this kind of lavish deluxe-reissue treatment at this time, although future such reissues are obviously possible. The album is reissued as a 3-CD/Blu-ray box, 2-CD set, two-vinyl album set, single CD and single album package, along with a 4-LP vinyl box, which is the one covered here. The 4-LP set contains a single album with the new 2020 mix, a single album of rarities/alternative mixes, including the track 'Scarlet,' featuring Jimmy Page on guitar, and two albums of a concert recorded in Brussels in 1973. Coming after what is arguably the best four-album run in the group's history, the album might have seemed, somewhat of a letdown at the time, but it had the massive hit 'Angie,' one of the group's best ballads; the moody 'Winter,' a very underrated Stones track; and such rockers as 'Dancing With Mr. D.', 'Doo Doo Doo Doo Doo (Heartbreaker)' and the notorious 'Star Star.' The album would be the last with Jimmie Miller as easily their most successful producer, with Mick and Keith (The Glimmer Twins) going on to produce the group's next four albums before bringing in Chris Kimsey to co-produce with them on 'Undercover', their last album distributed through Atlantic.
The Rolling Stones continue to reissue lots of music and concert videos. While they did release an official group documentary, 'Crossfire Hurricane', in 2012, directed by Brett Morgen, it would be great to see the 1991 release '25×5: The Continuing Adventures of the Rolling Stones', reissued on DVD and Blu-ray, as it was only released on VHS and Laserdisc. That documentary is filled with on-camera interviews with members of the group (as opposed to the off-camera interviews on 'Crossfire Hurricane') and historical television, video and live performances that outshine much of what was included on 'Crossfire Hurricane'. That is the tip of the iceberg of what might still get reissued, and of course the group's audio vaults will perhaps yield further treasures.
Steve Matteo