'Mistress Of The Perpetual Harvest' by Acid Reich | Heavy Psych Insanity From 1989, Featuring Monster Magnet Founding Members
Heavy psych insanity from 1989, featuring Monster Magnet founding members John McBain, Dave Wyndorf and Tim Cronin plus Shaune Kelley (Ripping Corpse) and Joe Paone (hellSausage).
---
Long tracks with raw and in your face lo-fi sound, wall of fuzz-wah guitars, caveman drums, echo-laden treated vocals…As John McBain said: "We sounded like Amon Düül with Uli Jon Roth sitting in". Originally released as a private cassette on Tim Cronin's Cool Beans "label", here's the first ever "real" release. It will be available on Black Vinyl (300 copies), Green Vinyl (100 copies, hand-numbered) and Digital (Bandcamp) via Mental Experience / Galactic Archive on May 14.
"Very heavy, weird and raw"
Insert with liner notes by Plastic Crimewave. Included download card. Unearthed by Steve Krakow aka Plastic Crimewave, the Acid Reich cassette is a cool testimony of the origins of Monster Magnet and the Cool Beans label, a vehicle for McBain, Cronin and Wyndorf to experiment with homemade four-track cassette recordings, influenced by their love for 60s garage / freakbeat sounds and 70s space / hard-rock.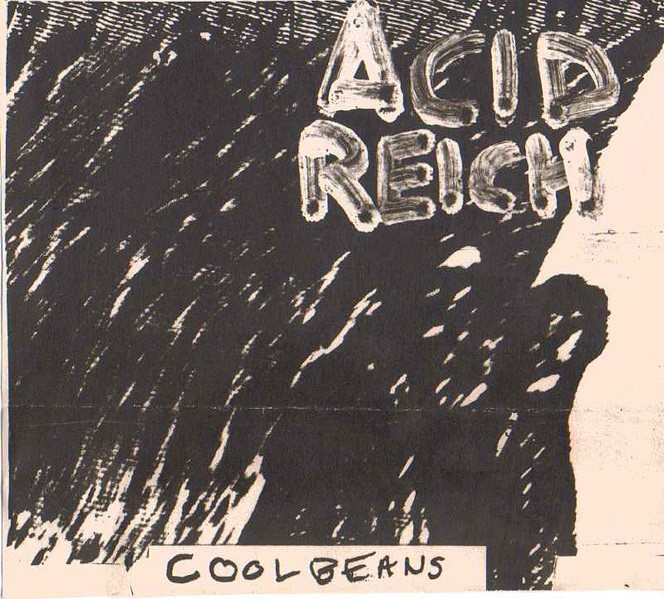 Using a couple of four-track cassette recorders plus an array of vintage Orange and Ampeg amps, fuzz and echoplex pedals, Danelectro guitars, et cetera, many fake bands and side projects were created, some of them recorded between rehearsals of their "main band", Dog of Mystery (pre-Monster Magnet). Acid Reich was born when they decided to record something "very heavy, weird and raw". They recruited a couple of friends, Shaune Kelley (a top guitar player who was also a member of death/trash metal band Ripping Corpse) and drummer Joe Paone (of experimental / noise solo project hellSausage). The result was 'Mistress Of Perpetual Harvest', a cassette comprised of four long tracks (including a freaked out cover of Pink Floyd's 'Set The Controls From The Heart Of The Sun'). Limited to 300 copies on black vinyl.

"A couple of mics thrown up in the rehearsal room + some free time= Acid Reich, the Cool Beans Super Group. What a fucking lo-fi mess." – Tim Cronin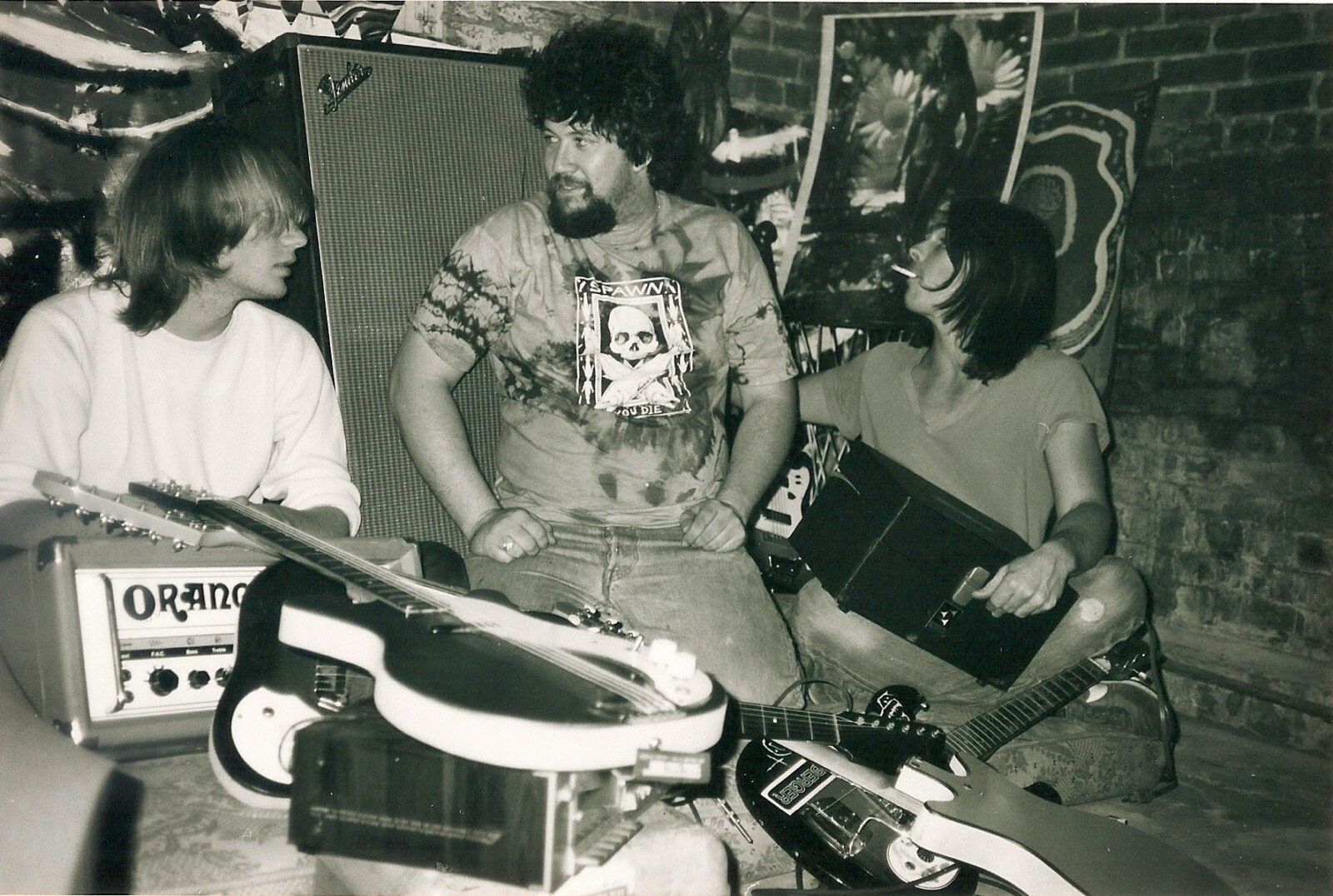 "We will sacrifice Puff The Magic Dragon to the great God, Sandoz, while speeches by the founding fathers, Leary, Owsley, and Hoffman fill every home with the power of the Revolution. Heil Sandoz. Long live the Reich." -Greg Chapman (Ugly American fanzine).
---
Guerssen Official Website / Facebook / Instagram / Twitter / Bandcamp / YouTube