Keith West | 'Thinking About Tomorrow' | Interview
Having spent his entire career as a professional singer, songwriter, and musician, 'Thinking About Tomorrow' is the amazing tale of rock and roll survivor Keith West. From being inspired by Elvis in the 1950s to pop stardom and working alongside the greats of the music world in the 1960s, Keith was at the eye of the storm alongside peers including The Who, The Beatles, The Kinks, The Small Faces, Pink Floyd, Jimi Hendrix and many, many more.
---
"All my songs were personal experiences"
'Thinking About Tomorrow – Excerpts from the Life of Keith West' is a brand new book published by Hawksmoor Publishing. How involved were you in the project?
Keith West: I was involved right from the start. Ian Clay and I agreed to set up interviews every month where he would record all my thoughts, memories et cetera of that amazing period of English music and fashion. Luckily, this was 99% finished before COVID hit our shores, which would have delayed the book substantially. One of my former bandmates, drummer Ken Lawrence, had kept a good supply of rare photos which helped me to recollect those heady days.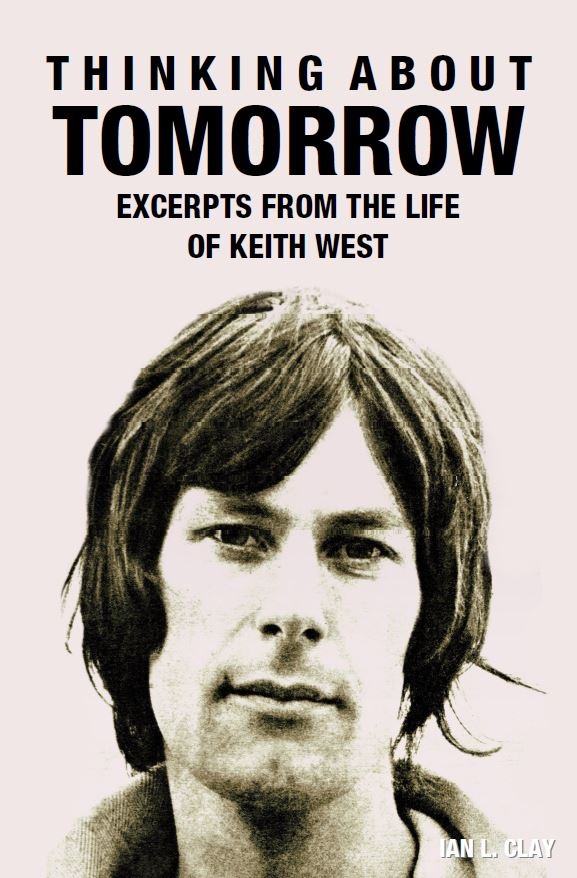 Was it difficult to remember all the details? After all, your career has a few decades span.
It was difficult, but Ian kept me very focused and steered me along in a very methodical way, through a long career, which worked really well. It amazes me sometimes how any of us who are still alive can recall anything definite from that era, considering all the fun we were having and the influence of hashish and LSD on our culture at that time.
When did you first express an interest in music? Who were your major influences?
My first experience, pure joy, was listening to my Dad's Les Paul and Mary Ford records; that beautiful electric guitar and Mary's tight harmonies had an effect on me I can't describe. To get me out of bed early on the weekend, my Dad would play 'Bye Bye Blues' on our record player and I would be straight up and down for breakfast!
Elvis also had a huge influence on me. 'Heartbreak Hotel' was the first record I owned and Ricky Nelson, Buddy Holly, Eddie Cochran (I could go on) were all great musicians and artists. Checking out Elvis's covers of 'Hound Dog', 'That's All Right', et cetera, I found the original Black artists' recordings and that led to an interest in Blues and Soul music which led to me to my first band… 4+1.
The book covers London's music scene from the R&B and mod-beat boom, up to the psychedelic explosion, and beyond. Would it be possible for you to choose a few moments that still warm your heart?
I remember very well auditioning for the Club Noreik in Tottenham, and the owner of the club was so impressed – he sacked the resident band and hired us with immediate effect. He also gave us a monthly retainer along with a road manager, and decent transport. We were so happy at that venue; we rammed it every time we played there.
Another high was that we supported some incredible Black artists – all heroes of ours. They flew in from the USA, including Chuck Berry, Little Walter, Howlin' Wolf, plus Jerry Lee Lewis, and these guys were so polite and humble that they were happy to hang out with us and "shoot the breeze".
Another pivotal moment was when we changed our name from The In Crowd (a name that was chosen for us, by the way) to Tomorrow. We were booked to play at the UFO Club which was known as a difficult venue for some bands (for example, amongst others, they didn't take to The Move at all) but they loved us from the first song, and we always enjoyed playing for "Hoppy" Hopkins and Joe Boyd. Also, when I first saw the My White Bicycle poster that Hapshash had conjured up in the Kings Road, I was convinced we were on our way. I still love that artwork!
I guess it all started for you with the formation of 4+1 and The In Crowd?
It all started with those two bands (The In Crowd and 4+1). I had just started writing a few lyrics, but as I was a Bass Player in my former group, the Teenbeats, I had to learn how to play a six-string guitar to enable me to write a melody also. When it came to recording, I would slip in one of my songs on the B-Side, which wasn't always credited! Both those bands worked incredibly hard as far as gigs went, and there were hundreds of venues to play. Literally.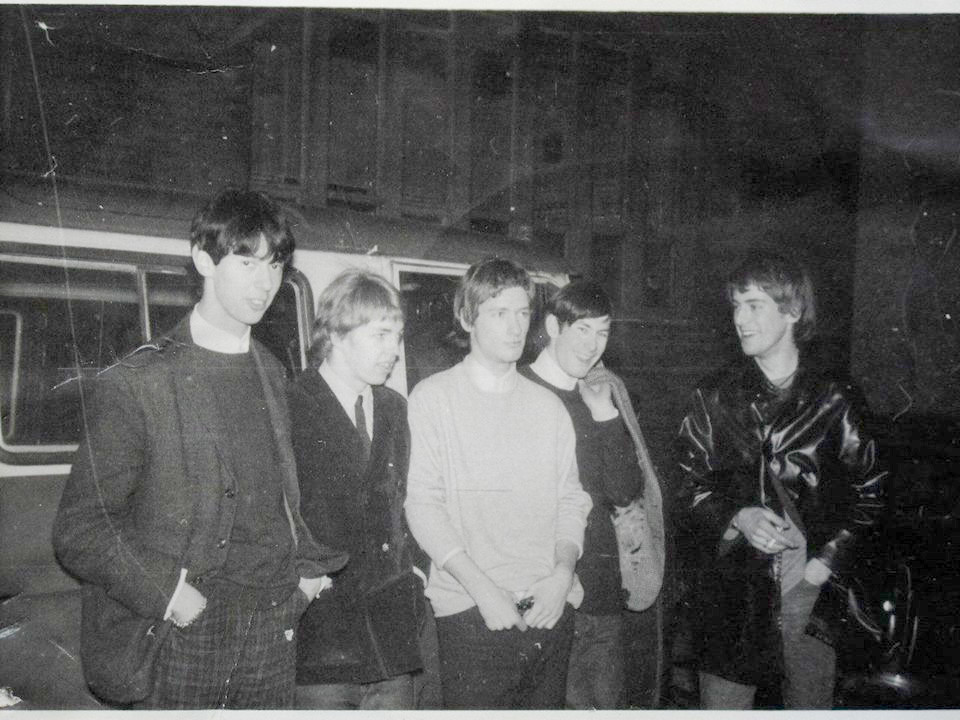 Tomorrow's self-titled album that was released in 1968 on Parlophone is now considered as a true classic of British psychedelia. Please share your recollections of the sessions. What were the influences and inspirations for the songs recorded?
All the sessions went very well at Abbey Road. The band were very tight, musically, and Steve [Howe] was on top form with all his guitar parts weaving in and out around my vocals. You never needed to worry what Steve was playing, it was always just right, perfect for that particular song. John [Junior] also was adding some joyous bass lines, and Twink was filling out the overall sound with intricate fills and cymbal work. 'My White Bicycle' and 'Claramount Lake' were my two favourites, but it would have been preferable for us to have spent more time, and care, on some of the other included songs. We always seemed to be in a rush to overdub parts or track any harmonies needed. We were also not consulted over the album sleeve, which we all – to a man – hated at the time.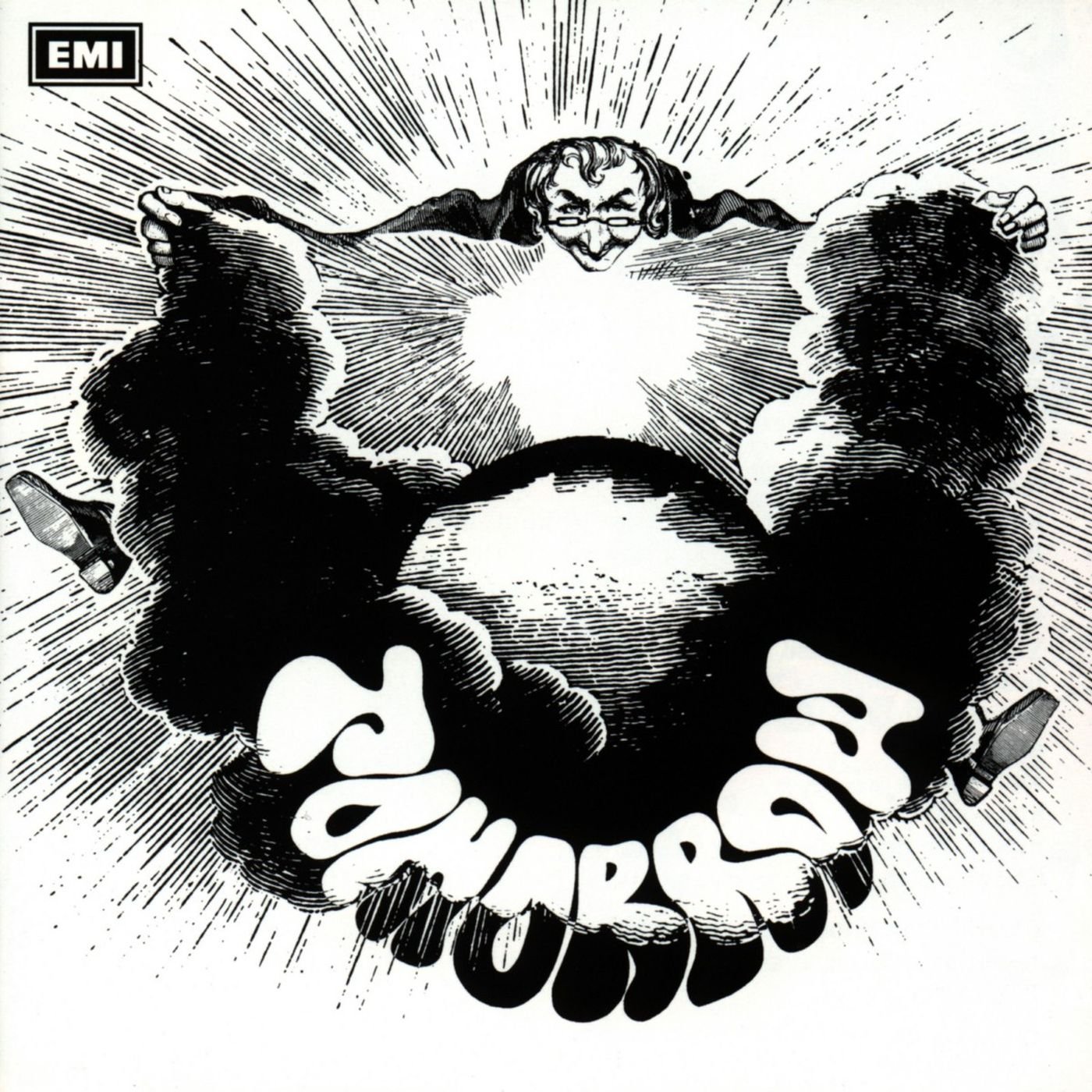 One of the most exciting parts of the book is your involvement with the legendary UFO club. Was there a particular band that you enjoyed back then but they never managed to release an album?
I don't recall a band we listened to that never realised a record deal!
"All the band were experimenting with drugs"
'My White Bicycle' is such a classic! Were you inspired by psychoactive substances like LSD at the time of writing the album?
All the band were experimenting with drugs, although I was never sure about John [Junior]. Mostly, Steve and I would be using hashish and, earlier, speed to keep us focused and awake for our all-nighters and many dates all over the UK. All my songs were personal experiences, and I would have been writing them under the influence of hashish or LSD, although Ken Burgess – my sometime co-writer – never used drugs.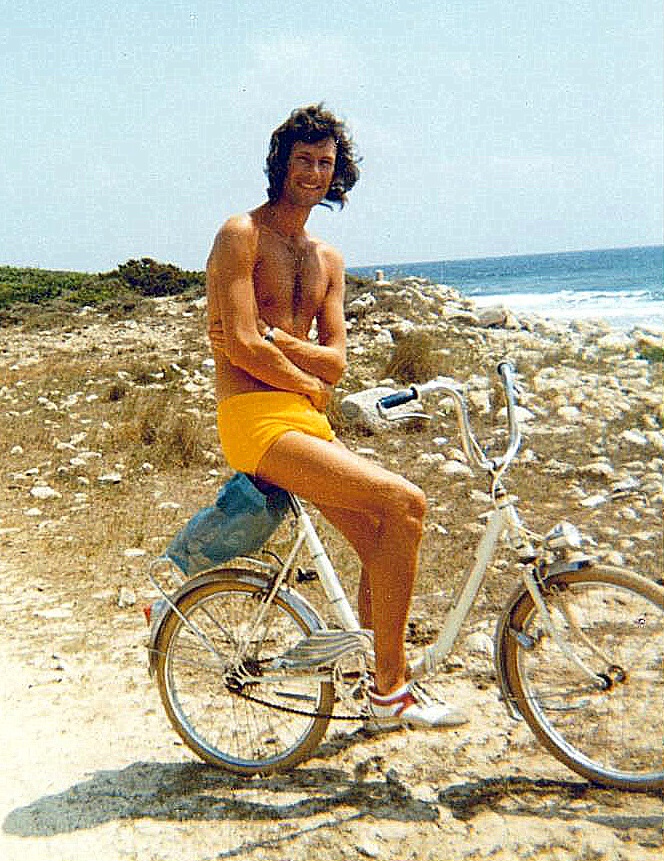 You were the first band ever to record a John Peel Radio 1 session.
John Peel was a very important player in our career, and he was one of the first DJs to promote and play 'Teenage Opera' on pirate radio. The Perfumed Garden show was one of the coolest shows to be featured on at the time.
How did your collaboration with Mark Wirtz come about?
Mark Wirtz came to hear Tomorrow play at our resident club – Blaises – and loved the band and the songs. He recommended us to E.M.I. and we were signed up to record 'My White Bicycle' as a first single, followed by an album on the Parlophone label. He liked my lyrics and approached me to write something for a backing track he had started with Geoff Emerick, the Beatles engineer (among many other famous names). I liked Geoff a lot. He was a magnificent engineer, full of ideas, and he could solve any problem you threw at him; that convinced me that this project would sound epic! Steve Howe had played the lead guitar on an instrumental which ended up on the B-side of 'A Teenage Opera' already, before I became involved, and he may have recommended me for the task.
What's the story behind 'Excerpt from A Teenage Opera'?
It's a classic "you don't know what you've got until you lose it" and I tried to inject a lot of drama into the lyrics; the mix I was writing the words to sounded a little old fashioned for the 60s. After visiting my publisher a few weeks earlier, I heard a children's choir singing in his office – it was a tape he was considering for a musical. It suddenly hit me… why not add this to the end chorus? I certainly couldn't have sung it, obviously, so it solved a big problem for me in a flash and, in my opinion, ended up being one of the elements that made it such a big hit.
In 1974 you recorded your solo album, 'Wherever My Love Goes'. 
Wherever my Love Goes was an experimental album which Ken Burgess and I had recorded for general release as a duo. Sadly, that didn't happen, so it was decided to put it out under my name to perhaps secure more sales. Andrew Oldham had been involved in the making of this record and produced a couple of tracks. It never really took off and has become a bit of a cult item over the years. The standout tracks for me are The West Country, Sad Song, and the Andrew Oldham production of the Power and the Glory which I had written for Elvis, at the behest of Freddy Bienstock who owned Carlin Music.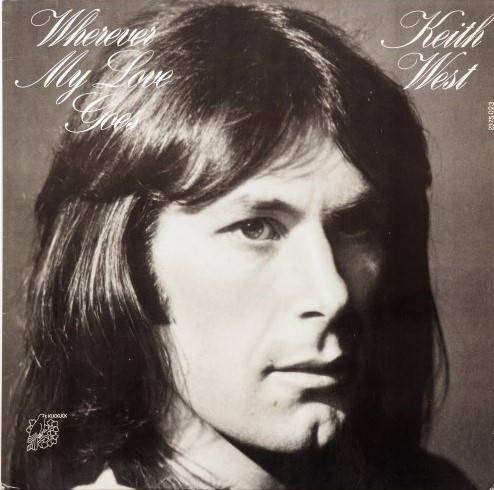 It would be great to hear a few words about Moonrider. A band that recorded an album in 1975 for Anchor.
Moonrider was put together by myself and John Weider from Eric Burdon and the Animals. He was a session musician that featured on the 'Wherever My Love Goes' album and various singles I put out through Decca. We were on the same wavelength, musically, at that time and John could play anything with strings on, including the violin. He convinced me that our songs were perfect for the American market, where he was based, so he moved back to England and we formed a band.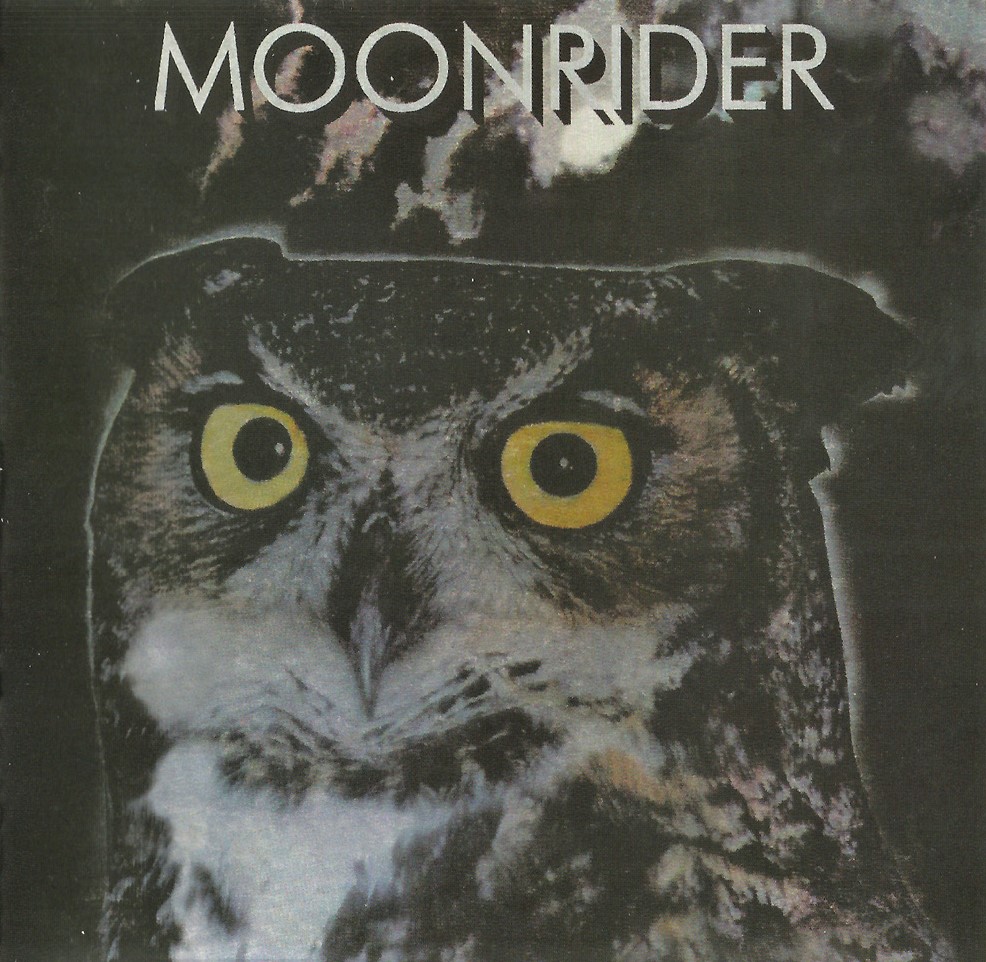 We hired Bruce Thomas on Bass, and Chico Greenwood on drums, and made one album on Anchor records. The album was receiving good press and radio play, and also we appeared live on The Old Grey Whistle Test and toured with John Mayall ending up at the Albert Hall. It was amazing. Sadly, the label went bankrupt shortly after the release, and we were left high and dry with all the other acts that were signed, including Ace who had had Anchor's only hit single, 'How Long'.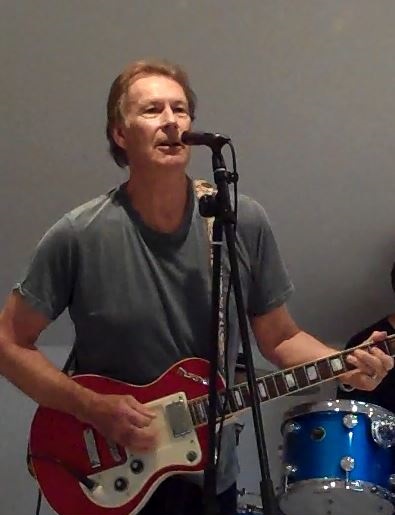 The book also covers your life after the 70s. What currently occupies your life?
My wife and I have been together for over 50 years, and we have three lovely, talented daughters, plus three grandchildren now. My life has been enriched by strokes of unbelievable luck and good fortune, so although I still love to write songs in my little home studio, and play live gigs with my band of mates, my family and close friends remain the one meaningful force in my life. Keith West
Klemen Breznikar
---
Hawksmoor Publishing Official Website