Jim Capaldi's Defining 1975 Album 'Short Cut Draw Blood' Gets Long-Awaited Digital Release | Interview with Anna and Tabitha Capaldi
Jim Capaldi was a major figure on the British rock scene from the 1960s into the new millennium; achieving stardom both as a founding member of Traffic and successful solo artist who collaborated with some of the most prestigious artists of his day.
---
Whilst Capaldi was most recognized as Traffic's drummer, he was also one of the group's principal songwriters alongside Steve Winwood, co-writing hits including 'Paper Sun' and 'Dear Mr. Fantasy'. In December 1975, Jim Capaldi released his third and celebrated solo album 'Short Cut Draw Blood' for Island Records. Now, for the first time, this re-mastered masterpiece gets its official digital release and is available, on all streaming and download platforms worldwide via Island Records.
"The Sixties' to me, were the most important years in humankind!"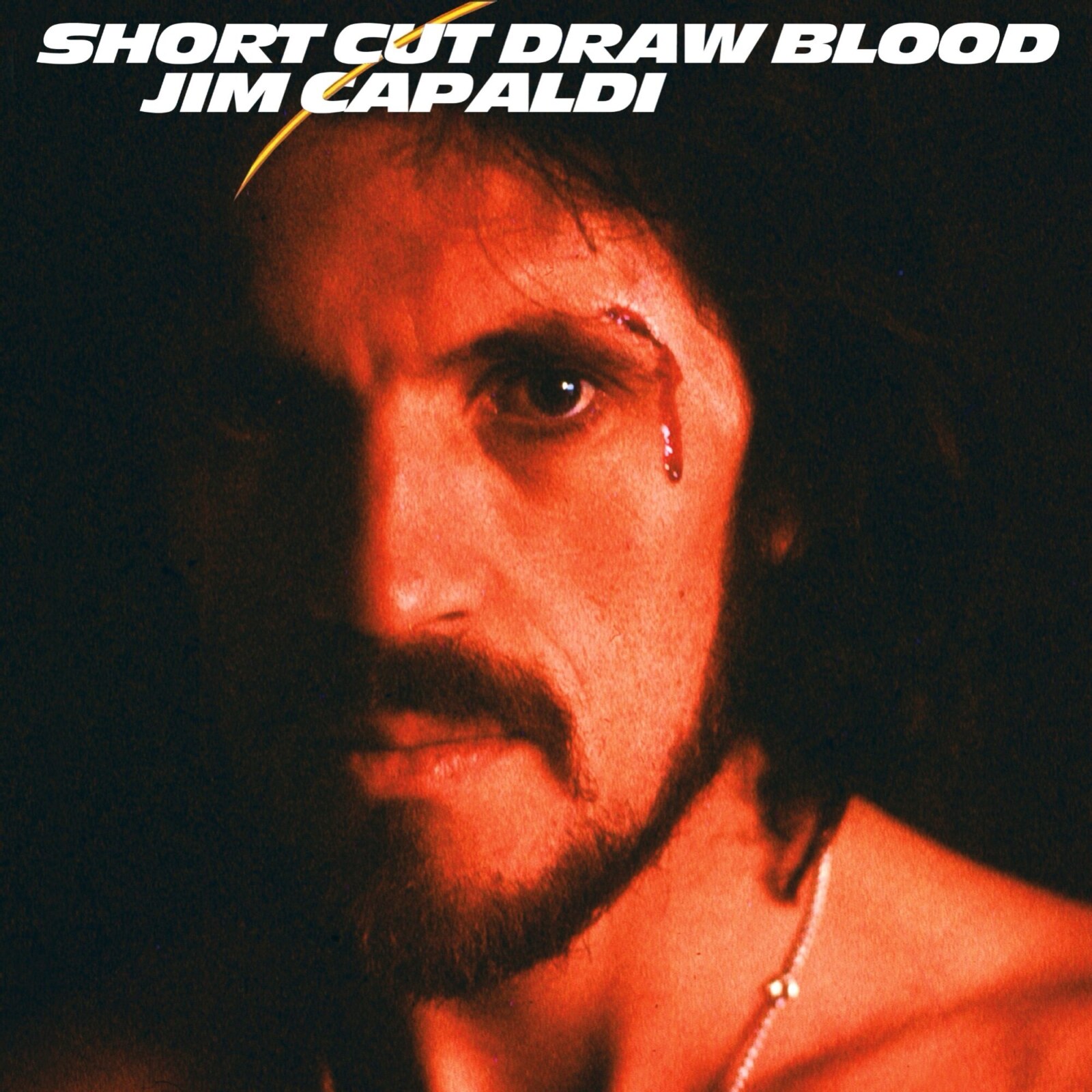 'Short Cut Draw Blood' is considered by many as Capaldi's masterpiece album. Do you know what his opinion was about it and how the recording session looked like?
Anna: I met Jim in the summer of 1975, and he had already recorded this album. But Jim told me that he had a real good time recording this album, and he loved to work and record with The Muscle Shoals guys in their studios in Alabama. He had a great group of musician friends on the recording sessions, not only his Traffic mates Steve Winwood/Rosko Gee/Chris Wood and Rebop Kwaku Baah; but also British musicians whose work he really loved, such as Paul Kossoff, Jess Roden and John 'Rabbit' Bundrick.
Tabitha: This album was released before I entered the world. But I can recall memories of my father playing the record to us over the years, he was very proud of this album, it meant allot to him. Later on, I was also lucky enough to meet and be around the musicians like Ray Allen who became a close friend as well as Remi Kabaka and obviously Steve Winwood, and my uncle Phil Capaldi who worked on nearly all of Jim's solo albums during the years. My father always had musicians around the house when I was young or he'd take me and my sister to the studios so I have vivid memories of a lot of those players.
Island Records finally released a long-awaited digital release of the album to make it available to a broader range of people. Isn't it amazing that his music is as present as ever?
Anna: Yes, it is really great to be able to introduce one of Jim's best solo albums to a new audience; and reaching so many via a digital release. His music is so relevant still to the times now, with all the environmental issues that we are all experiencing…and as they say…The music never dies…in a way gets stronger in time…
Tabitha: Well I had approached Island last year 2020 about this record which had never been digitally released, it was obviously a huge oversight on their part and I had contacted the new president of Island Louie Bloom who I knew very well over of the years and respect immensely, he was fantastic and pushed this through. The whole team of Island have been very supportive and great to work with. But ultimately, we did it ourselves independently, created a campaign on our platforms and hired a press person and the great reaction so far from the fans and even new ones has been fantastic! I think it's so important to campaign and market music for any artists or heritage acts like Jim's and sometimes you just have to do it yourselves take control and not wait on the labels.
"Jim had a gift for words and for storytelling"
His ability to write intelligent and beautiful songs can be heard through so many albums. What do you think was his favourite work?
Anna: Jim was first a poet, a lyricist; his writings and inspirations never ceased to move me. In my view, Jim had a gift for words and for storytelling. Always socially and environmentally aware, he would bring many of these themes into his work. He had a way of painting a picture of a situation, or conveying a message with his imaginative lyrics. He was proud of his work with Traffic!
Tabitha: My father was a music fanatic and had a broad understanding and passion for all styles and genres of music, as well as a huge love of literature. He was a curious person and I think that's what made him so interesting as a songwriter and musician. He was truly gifted as a songwriter and lyricist – a poet as some may say, and you can see that through the songs in Traffic and his solo works especially 'Short Cut Draw Blood'. He had this great ability to write about such a broad spectrum of things and you can see that in this album – how varied it is. Traffic was definitely a defining moment in his life and I know one he was immensely proud of. I think his favourite was probably 'The Low Spark Of High Heeled Boys' or 'Dear Mr Fantasy'.
How about the Traffic years?
Anna: Traffic was his favourite…he came with the idea of the band's name 'Traffic'. He was always very involved with all aspects of the band, not only the songwriting side, but also the Artwork & Logo ideas for the albums too. He got a real buzz and loved to be on world tours, playing live and connecting with his fans. His favourite Traffic song was 'Dear Mr Fantasy'. And he loved the way the idea of writing the lyrics, as it came to him very late at night at the Traffic country cottage in the Berkshire Downs. As he was alone by the fire, he did a doodle of the image of a man hanging on puppet strings…and he wrote a letter by the side "Dear Mr Fantasy, play us a tune. Something to make us all happy…"
Tabitha: Growing up surrounded by his music it took me a long time to really understand and appreciate what Traffic was, musically it was so beyond my years and anything I had known or come across or able to understand. Traffic really was so intense musically, with influences from Jazz to R&B, rock and folk – it was on so many levels. It's a state of mind which you learn to understand overtime. It's like listening to Miles Davis or Mozart you don't just play it once you have to play it six, thousand times before you begin to really understand it. I remember him telling me many stories of those days on the road gigging with every musician you could imagine. I would sit and dream through his words but then finally I got to see it for myself in 1994 as a teenager. I went out to the US during the Traffic 94 tour "Far From Home" – it was mind-blowing for me and I think that was the moment it hit me what Traffic meant, what they represented. That was a magical experience for me that I will never forget.
He co-wrote classic Traffic songs like 'Paper Sun' and 'Dear Mr Fantasy'. The latter is one of the anthems of the "psychedelic 60s". How did he remember the "Summer of Love years"?
Anna: Jim's own words: 'The Sixties' to me (and to some people its younger generation sound completely and utterly over the top), were the most important years in humankind! I am a history fan – basically it's all I read – but I don't profess to be a scholar expert, far from it. But the Sixties gets the accolade from me for one simple reason: love. For the first time in the history of the planet a huge section of young people around the world connected, helped by satellite TV and the power of music on a scale never known before, saw through the bullshit of politics, racism, patriotism and intolerance."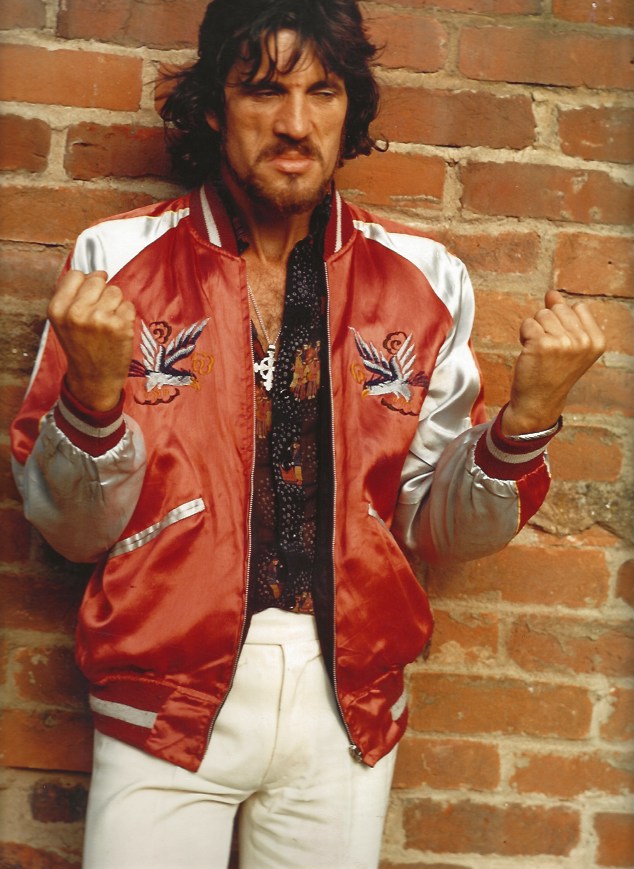 'Short Cut Draw Blood' was Jim's first album recorded after the breakup of Traffic. It must have been quite a stressful transition?
Jim tells a little story on the Traffic breakup: "Traffic split in Chicago on the 29th October 1974, late that afternoon. Steve has elected to go home without telling us. We got to Knoxville and he's not there. It was the night of the Ali-Foreman Zaire fight 'The Rumble in the Jungle', and the place we were supposed to play were meant to show the fight before we played. But there was no Traffic concert and was no fight, and the atmosphere was really ugly. I said to Rosko Gee, our bass player, 'It's over, but I'm certainly not going to miss the fight'. The two of us jumped on a little plane for Chattanooga, just in time to make it to an auditorium where they were showing the fight. We all ended up jumping up and down, hugging each other when Ali won, 'cause Ali is the greatest! Then Chris Wood and me went off to Rio on record company money. 1974 will always stand out in my mind, not only because it was sadly the end of Traffic, but also because it was the night of 'The Ali-Foreman fight'. That was it. It was all over. But it was a marvelous night." So I think that is the answer…
Tabitha: That's actually incorrect, it was Jim's third studio album but it was the first album released after the breakup of Traffic. 'Short Cut Draw Blood' was recorded during Traffic between 73-74 all of Jim's first 3 solo albums through Island where recorded while he was in Traffic.
Do you recall what was Jim listening to at the time? What were some of the major influences?
Anna: During the early 70's, Jim was travelling quite a lot. He went to Trinidad and Jamaica with Bob Marley and The Wailers, hanging out with reggae musicians. He spent months in Rio de Janeiro, discovering the Brazil beat and rhythms and hanging out with Brazilian musicians. So it's very obvious that all this exotic music had some influence on some of Jim's songs in this album; the album title, 'Short Cut Draw Blood', was to have a Jamaican origin, essentially a description and observation that when one takes the shorter or easier path in life, something negative is bound to happen as a consequence. And the song 'Keep on Trying' is a long studio jam, with an infectious Latin flavour groove. Like Brazilian Carnival!
Tabitha: My dad had been to Brazil in 73, I believe, with Chris Wood and Chris Blackwell. Traffic was supposed to play a show there but it got canceled due to Steve getting ill, so he spent time there and was exposed to alot of that music which you can hear on this record like 'Keep on Trying'. He definitely liked Soul, Funk, R&B, Reggae, Latin and Brazilian music. I know Bob Marley and Jimmy Cliff and especially artists like Marvin Gaye, Ray Charles, Otis Redding, Sam Cooke – all the Motown records artists and then you had artists like Bob Dylan which was Bible to him. He was fascinated with so much and we have jukebox at home that I would wake up with him playing tracks from in the morning before school and after. There was always music in the house.
What's astonishing is that the album's content is as poignant now as it was over 40 years ago.
Anna: Yes, it is amazing how the songs and lyrics with its social comments and messages still so meaningful today. Jim would be really excited in sharing his work with this new audience. And had he lived… he sure would continue to be inspired, have curiosities and be intrigued by the usage of music in the new technologies available now, such as TikTok!
Tabitha: I think this album is more poignant today. Especially the title track 'Short Cut Draw Blood' which is a huge reflection on today's world, although written 40 years ago you can see how timeless it is. I don't think records or music lose its importance over the years, music is like art it's an expression of life and times and this record certainly shows that it has evolved over time and always will. We just hope more people will discover Jim's music and that's the beauty of digital now. Maybe artists like Jim are now getting rediscovered again and that's a great thing.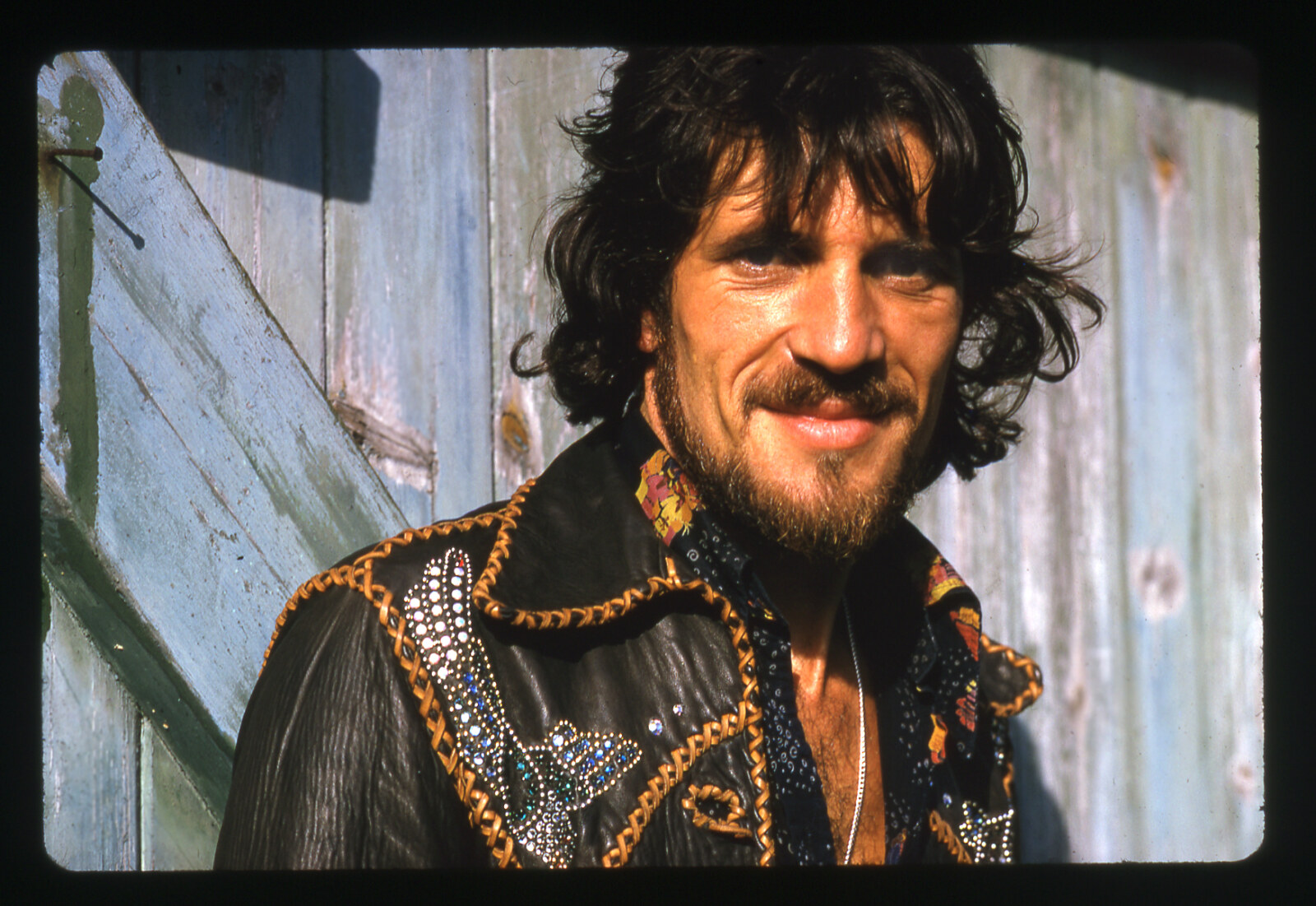 What can we expect next from this project?
Tabitha & Anna: What the Jim Capaldi Estate is working towards is to make sure that all of Jim Capaldi's released and unreleased solo work will be made available digitally, so there are more digital releases to come and also physical. We've got a lot of exciting ideas and projects we would like to do independently with other artists too. I think it's important to reinvent the catalogue and create new content to go with the music and that's something I'm really interested in. Merging the audio visual with back catalogs ultimately creating something new.
Klemen Breznikar
---
Jim Capaldi Official Website / Facebook / Instagram / Linkfire
Jim Capaldi – 'Open Your Heart: The Island Recordings 1972-1976' (2020)