Mungo Jerry – 'A & B Sides and E.P. Tracks 1970–75' (2019)
When is a one-hit wonder not a one-hit wonder? When successive singles rack up 29 weeks in the top 10 and 72 in the top 40, except in the US where their most famous song alone scored (#3 in USA and Canada). Similar to The Love Affair, as just one example, whose #1 Everlasting Love was followed by four almost forgotten top 20 singles. But the English quartet Mungo Jerry in the early 70s experienced Mungomania for years paralleling T. Rex, The Sweet and Slade.
---
A basic difference (apart from no pin-up fake image) was that they didn't see themselves initially as a single but an album band from a shared background of country-blues, folk-rock and raunchier 50s genres such as skiffle (jug in America) and rock 'n' roll to ragtime and rockabilly. Listeners and media sometimes made another wrong call: vocalist Ray Dorset wasn't Mungo Jerry—it wasn't even his band as we'll see, though in 1972 he took the name as his identity like Alice Cooper. Back then he was a suburban 24-year old part-time musician whose early interest in mechanics resulted in jobs at radio and electronic companies.
Dorset grew up in Middlesex in a musical working-class family, making a broom -handled tea-chest bass before getting his first adult guitar for Xmas aged 10. After working for his father's building firm from 13, Raymond left school without qualifications—turning up for his O-levels in a gaudy gold coat led to expulsion rather than sympathy. While hairdressing in nearby Egham in 1960 he played in The Blue Moon Skiffle Group (the Punk of their era, he recalls) at the Station Hotel in Richmond and Red Lion in Sutton on Saturday nights. It included a support for The Yardbirds, while the acne-faced Rolling Stones played Thursdays.
He'd heard rock 'n' roll and skiffle from next door's radio, loved because such "home-made music" could be done by everybody, Dorset confided to the BBC Nostalgia site. He saw Jessie 'Lone Cat' Fuller on television using a neck-strapped harmonica and kazoo for example and copied that. A jug was a poor man's bass, kazoos were the brass instruments, washboard and percussion handily home-made. Raw energy and emotion were key, prompting other contemporary bands like Medicine Head and McGuinness Flint. One interviewer said the Mungo sound was like Dr. Hook but Dorset thought more like Creedence Clearwater Revival; it's now a bit surprising that jug/skiffle first-formed several groups back then like The Lovin' Spoonful, Nitty Gritty Dirt Band, Country Joe & The Fish, even the 13th Floor Elevators and Grateful Dead. Blues legends Bukka White, Bill Broonzy and Memphis Minnie also released jug-based recordings.
Performing as The Buccaneers soon became The Conchords, who recorded their first demo in Putney thanks to a ten-pound contribution from his father. As The Tramps at a London club they won the Loughton Beat Contest of 1964. While performing mainly in London, they hung out at hippy clubs such as Middle Earth, Electric Garden and the Roundhouse, "a most exciting time I wish I could revisit". He hitched up with Roger Earl in The Sweet & Sour Band, who backed Millie 'My Boy Lollipop' Small and Jackie Edward, opening for Captain Beefheart's London debut at Covent Garden's Middle Earth in 1967 and a residence at the Speakeasy.
Roger Earl left to join Savoy Brown; his brother Colin Earl (piano) and Joe Rush (percussion, washboard) were in Memphis Leather, who were asked to change their name when signing to the obscure Saga Records for £250. Ray Dorset (vocals, guitar, harmonica), who worked with Rush at Radio Control Specialists (Hounslow) and Timex where they practiced music at lunchtime, joined with Paul King (banjo, guitar, jug, harmonica) and Mike Cole (double bass). Now called The Good Earth, from a Pearl Buck novel, they released 'It's Hard Rock And All That' in 1968 which sunk, so Saga issued the rest of their psych-pop sessions on 'Swingin' London' alongside tracks by First Impression. As The Good Earth Rock 'n' Roll Band they supported Keef Hartley at Oxford University during Xmas which turned into an impromptu all-nighter, as they could play different styles at different venues due to a wide repertoire. They were never one trick ponies.
Music was evolving in that fruitful era. "I've never been a big fan of pop music", Ray said recently, "I prefer something more organic, spontaneous. The pop industry has become more about business and it's not good for the art form". In 1969 the staid English label Pye—long-established suppliers of radios and televisions, home of skiffle legend Lonnie Donegan, one of the first to sell singles in 1955 yet still signing Max Bygraves in preference to The Yardbirds—wanted a slice of the rising, er, pie, as would EMI(Harvest), RCA (Neon) and Philips (Vertigo) with new subsidiaries; a cash injection came when ATV bought a 50% share. They started the Dawn label with Barry Murray, who knew Dorset while co-manager of Chicken Shack and Savoy Brown, according to Austrian site 'Soulshine'.
In 1970, Dawn grabbed notice when a tour of their progressive acts Demon Fuzz, Titus Groan, Heron and Comus had entrance for only a penny, but still harked back to their origins with a Eurovision winner (Brotherhood of Man) and top 30 charter Prelude (with a Neil Young song) plus stand-alone albums by a less-heavy Stray, Kilburn & The High Roads, John McLaughlin, and career-highlights of Mike Cooper. Also signed were the most successful act of their six years: Mungo Jerry, a name adapted by Paul King from a poem by T.S. Eliot about possums and cats. They thought it snappier than Ray Dorset & The Concordes, White Lightning or (label-suggested) Incredible Sharks. If you still think this just pop manufacturing, get ready to be X-filed: another touted name was Duran Duran!! A press release described them as rock, blues, jug, country and jazz, what the well-known hippy DJ Jerry Floyd called "happy groovy music, not pretentious, just well-played for your collective head". He probably meant body, because it was fun to move to but not exactly lyrically profound. Some compare it to early T. Rex or Fugs, it was certainly period-coloured hedonism.
Ray Dorset was managed by Barry Murray whose Red Bus Agency booked a place at the Hollywood Festival near Newcastle-Under-Lyme featuring the UK debut of The Grateful Dead, Black Sabbath, Free, Family, Traffic etc. in May 1970. The slot had been booked for the agency's Judy Dyble (ex-Fairport Convention) but she left her latest band Trader Horne just before. By dusk the crowd were exhausted by the day's fun, until Mungo Jerry sparked the 35,000 to jump and bang cans to "the vibes and groove", as Dorset put it. The BBC cameramen were staggering about on-stage high on LSD from spiked drinks courtesy of previous performers Grateful Dead. Next day the Mungos followed Free, a popular request as they had a large repertoire.
The rocket of racket had lift-off. John Peel was there and plugged the good-timers on the radio, while album-orientated Dawn released the day before what was allegedly the first maxi-single: In The Summertime/Mighty Man/Dust Pneumonia Blues (a frenetic juke-joint stomp, with harp and Fender solos in plural no less). Of course, there'd been EPs before but what was unusual was that Dawn priced it as a single. The band agreed with this value-for-money ethic in those days of free gigs and Woolies, hence the hit was also left off the debut LP. Their A-side single choice was Mighty Man (first delivered ad lib by Dorset at a nurses' college gig in Swindon!), a honkytonk hoe-down with blistering harp solo that was said to be about Harold Wilson! But producer Murray preferred In The Summertime—unplayed at the festival—and it entered the charts at #13, due to airplay by so-called pirate stations like Radio North Sea International and festival-goers asking record shops for anything by Mungo Jerry.
In a year famous for singalong melodic hits, the next week it ousted Christie's Yellow River at #1 for seven weeks holding off Free's Alright Now (both were written in 20 minutes, as were other period-icons like Black Sabbath's Paranoid and Medicine Head's Pictures In The Sky). The NME had it for four weeks in June followed by Free at the top for three weeks but as everyone at that time knows, unlike 'Wikipedia' of course, it was the BBC and 'Melody Maker' that the public first looked for. Jerry did Disco 2 aired on Sunday, BBC 2's forerunner of 'The Old Grey Whistle Test', and the charts listed the new number one on Tuesday. Dorset read about it in a music mag on a German TV set. The next day Mungo Jerry did 'Top Of The Pops' as the piano/vocal melody sold 70,000 in a morning. Ray had to ask time-off from his Timex laboratory job.
The "no bullshit celebration of life" lyrics, Dorset told a German magazine, had first come to him a couple of years earlier while in bed, referring to a big family summer holiday on Hayley Island when he was a schoolboy. The "have a drink" refers, therefore, to non-alcohol on a hot day! Oddly for such a popular song, there's no uniformity about the lyrics. Many people hear "Drive a ton or a ton and 25", others (Americans without the idiomatic ton?) hear and print "You can dine or return the 25" meaning a dollar amount given by rich daddy to entertain his daughter. Some websites print it as "You can dine on a dollar 25", or "speed along the lake/lane, you can drown on a dollar 25"! The song was basically a teenager's dream of a day's freedom cruising in a car. Dorset's colourful, earthy lyrics and risqué banter were as of their time as the no-messing music.
Recorded in Pye Studio One, the mix of skiffle, Caribbean and Latin that was almost reggae, a Brazilian rhythm like Leiber & Stoller's Stand By Me recalls Paul King, wasn't typical of their sound at all. The staccato, chugging rhythm with singalong melody and throaty double-tracked vocal like Elvis caught public attention, in fact anyone around then knows where he or she probably was at the time. The drummer-less band all sat, Dorset stomping on a piece of wood like John Lee Hooker's shoe-fitted bottle-tops. The revving was engineer Howard Burrow's Triumph TR4 in the street with a mic held under the exhaust: the too-short song is in fact the first part twice, the post-revving half in a different mix.
And this is where the excellent new release by BGO comes in: a remastered double CD featuring every Dawn UK single during the band's fame, augmented with some lesser-known non-UK chronological singles. The first six 7" releases, up to Alright…, were picture-sleeved maxi-singles at 33⅓ rpm like albums, fore-runners of the 12" six years later. Standard 45rpm two-trackers were issued at the same time for jukeboxes. In The Summertime by a guitar/banjo/piano/ double-bass quartet with blown jug and cabasa (percussion was spontaneously ad hoc), sold 6 million in the first six months, its 30 million worldwide only out-sold in history not by The Beatles but Bing Crosby's Xmas weather report and a puerile dirge by Elton John. Also #1 in Australia, it stuck at #3 in USA probably because out at the summer's fag-end (September): not bad for a group who failed a T.V. audition for talent show 'Opportunity Knocks' six months earlier. By year-end 'Melody Maker' fans voted them the Best New Band.
They were lined up for the third Isle of Wight Festival the following Bank Holiday, which saw the final UK gig by Jimi Hendrix, Jim Morrison and Canned Heat's Al Wilson, but like Redbone, Spirit and The Everly Bros, there wasn't time for them to play in spite of a five day schedule (they're seen fleetingly back-stage). The rabble-rousers did kick up a storm, however, at a Festival in Holland to as many people, and the Weeley Festival the next year when polled as one of the best live bands in the world by 'Melody Maker'. In the autumn of 1970, they toured America for the single with Rod Stewart & The Faces; returning home, Mike Cole (jazz-influenced but an Incredible String Band fan!) was asked to leave and replaced by John Godfrey on bass. As well as Asia including Japan, a return U.S tour in '71 saw them at both Fillmores with Steve Miller and Elton John plus television (the Steve Allen Show) but Pye had no American office; Janus was co-owned with GRT for releases. Paul King thought the band better suited to be on Island or Chrysalis, especially as the hit wasn't typical of their live sound influenced by Woody Guthrie (Dust Pneumonia Blues is his) and Lead Belly mixed with what early fans saw as 50s revivalism. Post-Pye Status Quo is a case in point. And why were the Kinks, Fire or Velvett Fogg on Pye instead of Dawn?
As front pages screamed Mungomania and Mungo Fever the hits continued, all present on this release. At the start of 1971 the different Baby Jump/The Man Behind The Piano (by Paul King, with Jews harp) plus 10 minutes live from Hollywood to resurrect the summer euphoria (Maggie/Midnight Special/ Mighty Man) hit #1 after slipping to 32 due to a postal strike. Not sharing the timeless appeal of its predecessor, this rockabilly ditty turned electrically menacing in open tuning (despite the literary refs of the second verse!) showed their roots as it reworked with new words English rock 'n' roller Vince Taylor's Brand New Cadillac. Some call it the first Punk number one. Between those UK singles are the Beefheart-influenced See Me (an Australian EP called Mungo-Mania on Astor, 1970), a honkytonk instrumental Mother "!"!"! Boogie issued the same year in France as the B-side to Maggie (only issued live in the UK), and Johnny B. Badde/My Friend, a U.S. flop in October despite a pounding country beat and Family-like vocal plus a kazoo kerfuffle about a 'new friend' from the debut LP.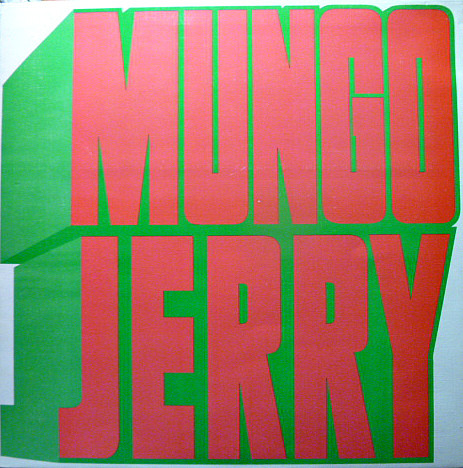 Their eponymous debut album in 1970 sold well enough without the hit (with 3D specs to see the open-out inside cover!) to reach #13 ("perversely" says the CD's notes), using 37 hours for 17 tracks in two sessions around Christmas '69. One place lower, the follow-up 'Electronically Tested' (1971) had its title changed abroad because from Durex contraceptive packets. The first featured violin and harpsichord, the second (called 'Memoirs Of A Stockbroker' stateside) featured recorder (by roadie Ray Bissiker), drums (by Earl), and an extended nine-minute Willie Dixon blues staple I Just Wanna Make Love To You. Their albums showed wide interests, only briefly glimpsed on the singles, as in absentees such as one-man band Jessie Fuller's San Francisco Bay Blues, Hey Rosalyn, Morning Dew, and You Better Leave That Whisky Alone. History often calls them acoustic but Afro-hair-with-side-burns Dorset touted a Fender Strat with reviews citing rockabilly, zydeco, Dixie etc. in a barn-stomping "racket". The hits too might be good-time medleys hailed as a "return to entertainment" ('NME'), but also shows that they mined and explored their roots to fuse a new personal blend.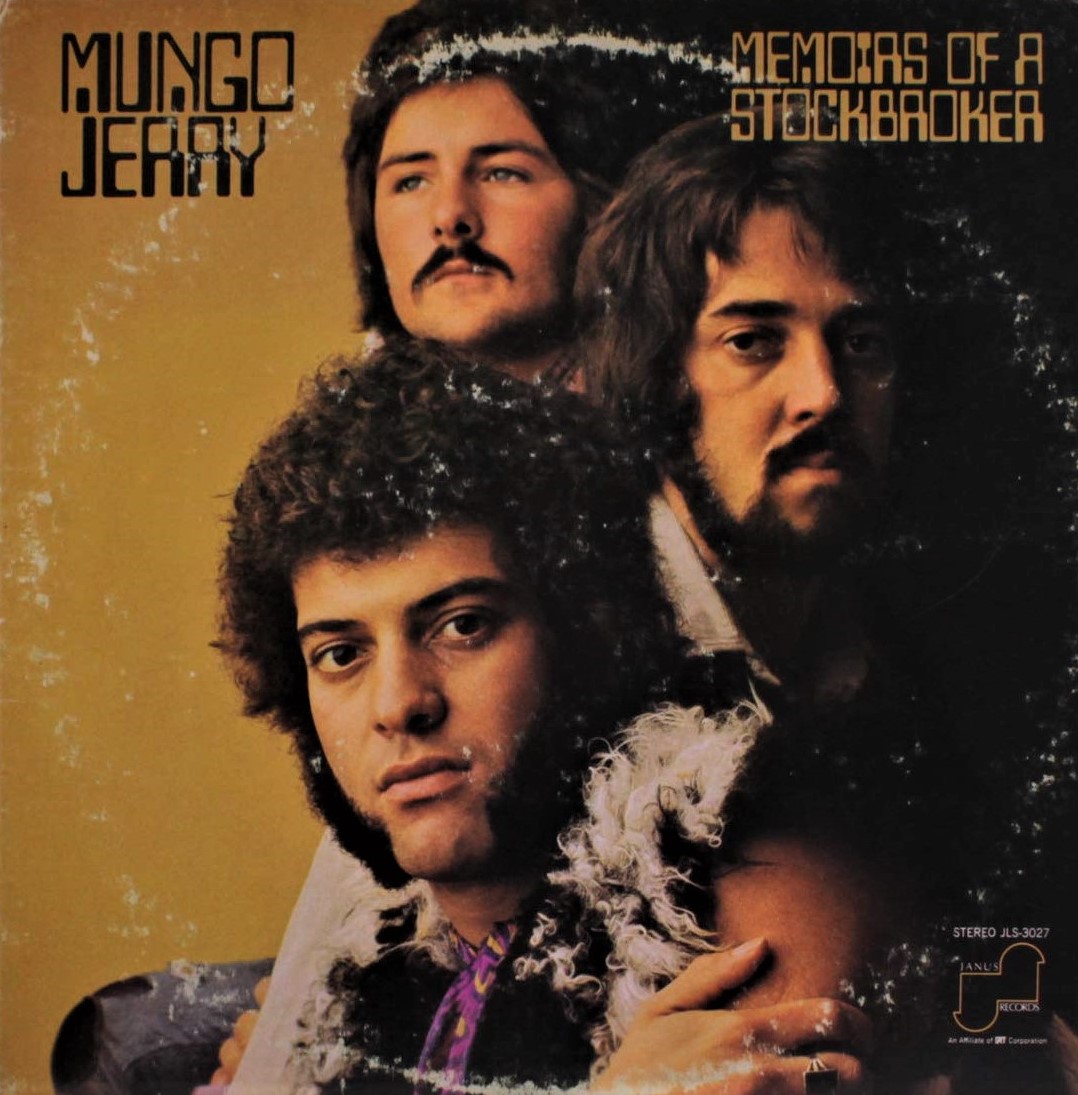 Disc 1 finishes with an adapted Italian jazz song, Santo Antonio, Santo Francisco coupled with Dorset's anti-war, Creedence-sounding Peace In The Country for Pye Italy in February 1971, the boozy boogie Somebody Stole My Wife coupled with the melodic back to the country ("We'll leave all the plastic and phony") of Follow Me Down (issued in France around the same time), before the beautiful Lady Rose / Have A Whiff On Me / Milk Cow Blues / Little Louis in May that year. The anti-free speech BBC took exception to the second track (as a drug song, ironically the band was booze not drug, and was traditional done by such as Lead Belly; it replaced Black Bubonic Plague on the American album), so a new single had the keening, mandolin-plucked ballad She Rowed the following month. It stymied at #5 but outsold Baby Jump after staying three months on the chart. Milk Cow was by bluesman Kokomo Arnold in 1934 and covered by Sleepy John Estes, Robert Johnson, Elvis Presley etc., here with bass drumbeat, piano thump, and scatter guitar in late 50s style. Little Louis's without Dorset, harp and 12 string by King (alongside Stuart Cowell guesting on guitar) about a street urchin in more of a story than Dorset's style. An internet poll of fans for the 50th anniversary actually didn't vote the inaugural hit as their favourite all-time song, but Lady Rose (a #1 in Japan) followed by In The Summertime then Baby Jump.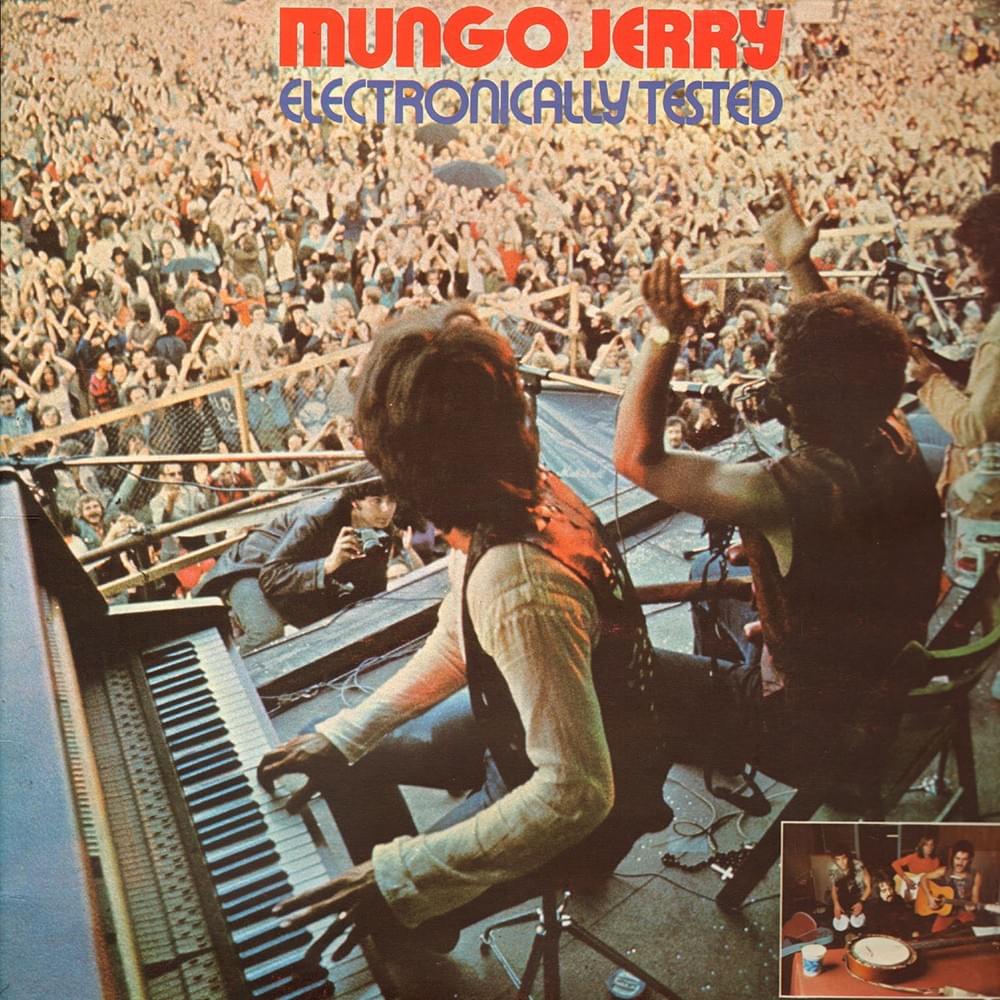 Eighteen tracks and a year later, disc 2 starts with the title track of their third LP, with the sexist cover: 'You Don't Have To Be In The Army To Fight The War' (1971). Joe Rush returning on washboard, the September 14-minute single sketches the unemployed life of hippies (and soon Punks) with neither money nor girl, and yet banned as 'subversive' in Australia! Released with The Sun Is Shining (a real hoot of rocking delta blues) / O'Reilly (skiffle about a convict escapee)/ We Shall Be Free (re-working a Lead Belly, Woody Guthrie anthem), it reached #13 the next month. Months later Pye (France) issued Summertime-like On A Sunday / There's A Man Going Round Taking Names, also here.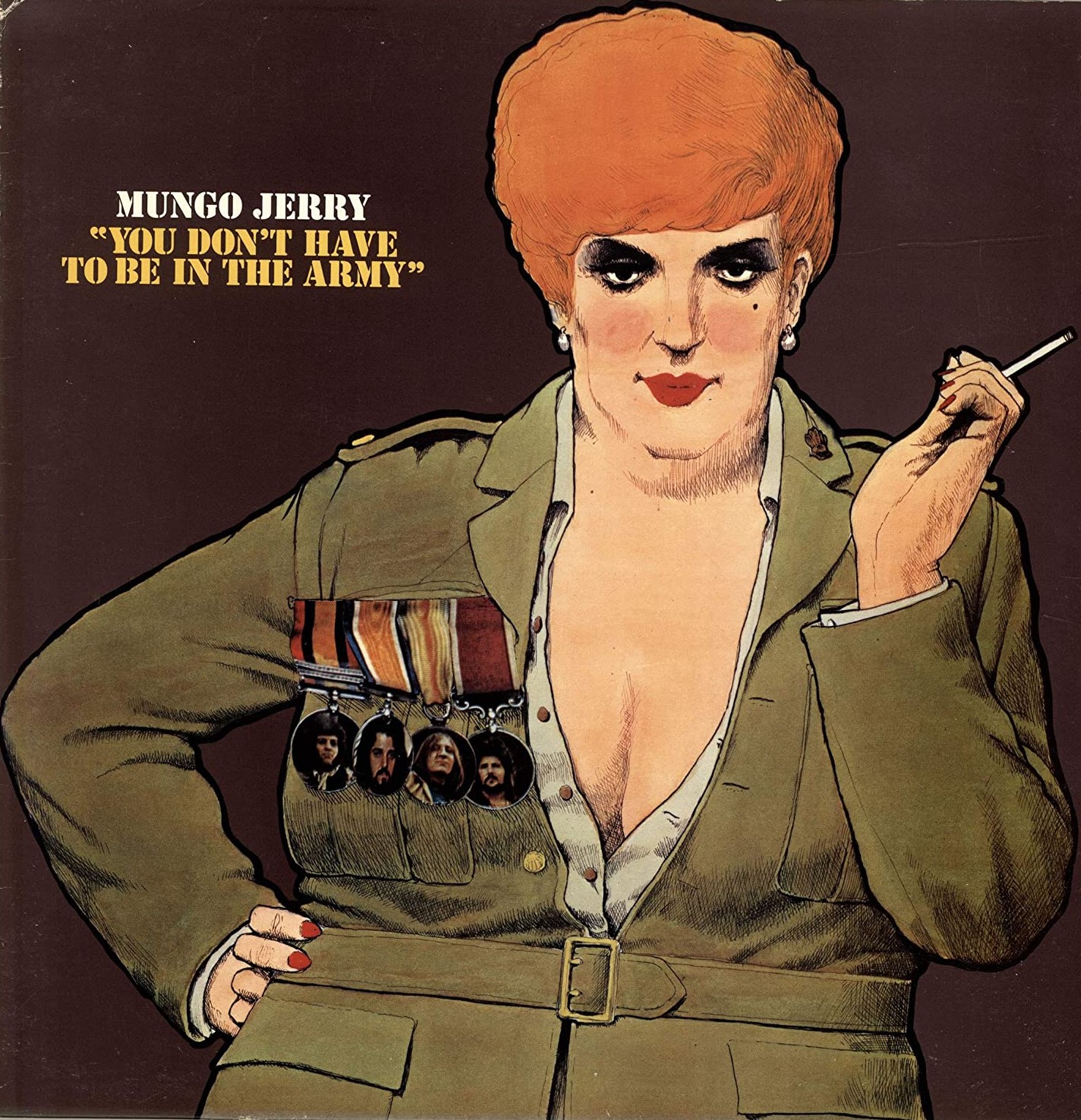 Ray Dorset suggested expanding with a drummer, which wasn't resisted. So, after an Asia tour in '72, Colin Earl's younger brother Roger lent his drums for auditions; he'd formed Foghat after being with Dorset in 60s band The Tramps. (Colin, who started playing only when 21, later added piano on Foghat's albums). Ray Dorset however didn't appear for the auditions, they say he didn't always bother to tune his guitar either while claiming that reworked traditional songs were his rather than a group activity. (Dorset lost a court case in 2017 when the single Alright… excluded to mention its French inspiration.) Paul King was unhappy that his folkier songs were ignored or on European non-UK issues. They didn't want to replace Dorset but he was difficult to work with, his rather cavalier attitude led to a schism. It backfired as the label wanted to retain the frontman and pretended the split was about drummers.
Earl, King and Rush left to form fellow-Dawn act the short-lived King-Earl Boogie Band. When Pye gave them three grand they went to Richard Branson's Manor Studio near Oxford with Dave Cousins of the Strawbs as producer, resulting in 'Trouble At Mill'. Their single Plastic Jesus was banned by the BBC though it was in fact traditional (and rerecorded by The Levellers in 1995). Their guitarist Dave Lambert left to join the Strawbs just before the album's tour, which effectively scuppered the band. They reformed for a follow-up in 1995 with talented multi-instrumentalist Jeff Ward (ex-Mournblade) on 'The Mill Is Gone' (A New Day Records), signing-off at Cropredy the next year.
King wrote a solo LP with singles 'Been In The Pen Too Long' ('Beat Instrumental' voted it album of the month) the same year as Ray Dorset's 'Cold Blue Excursion' (1972) playing all instruments apart from full strings and brass for the twelve tracks. Paul King had busked around Europe (while working at Shepperton Studios he'd attended many Good Earth gigs) and toured English clubs with his own self-built 18-string guitar, later using aliases like P. Rufus King and D'Jurann D'Jurann (actually from the Jane Fonda film 'Barbarella') and in bands called Russian Roulette, Rhode Island Red (with Denny Laine) and Skeleton Crew with Colin Earl and ex-Manfred Mann Earth Band issuing the live LP 'The Complete Works'. Rush toured in a duo and won accolades as Pub Entertainer Of The Year.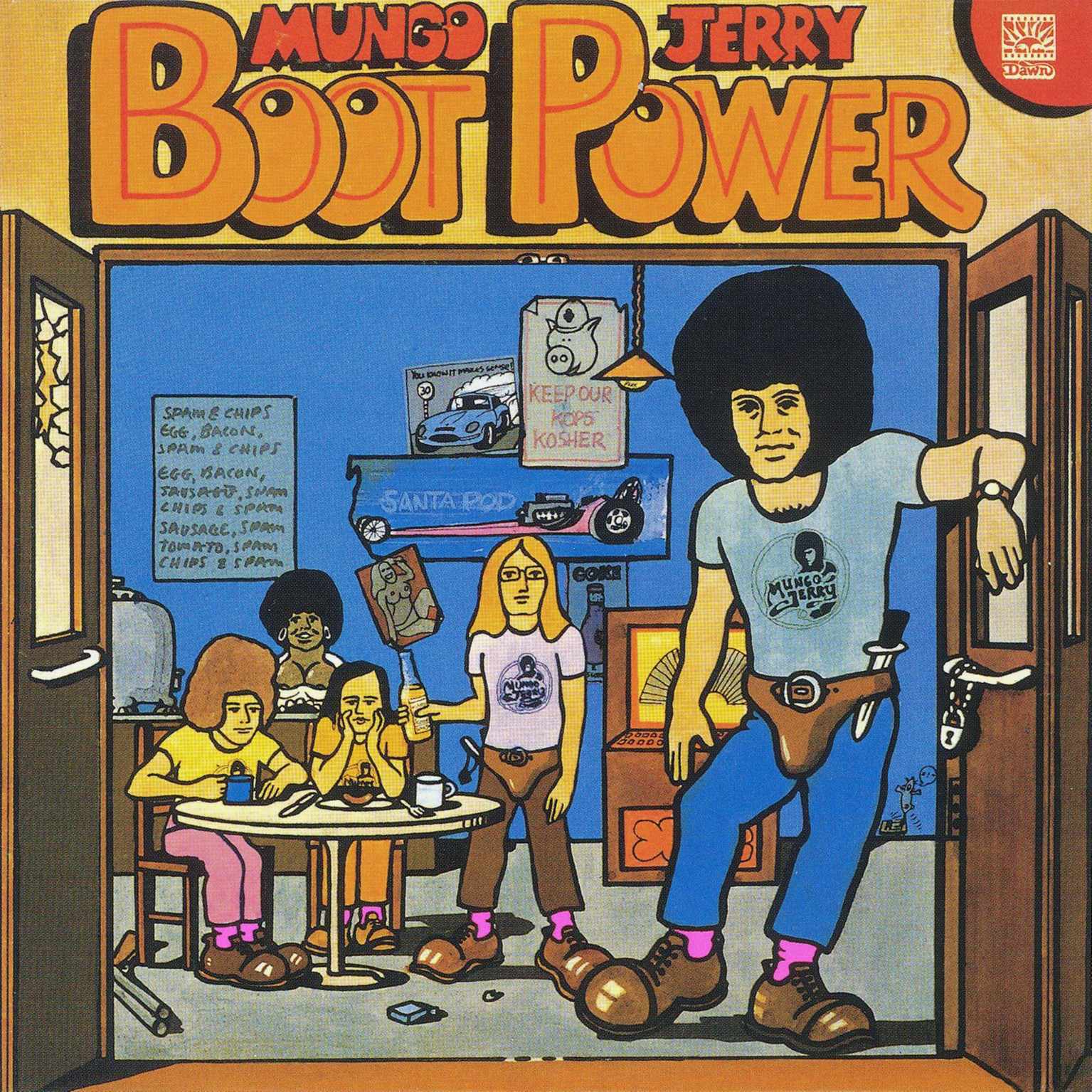 A month after the split in March '72 saw the goodtime anthem Open Up / Going Back Home, joined by the jazzed-up horns of I Don't Wanna Go Back To School and Stooges-like garage of No Girl Reaction. The fourteen minutes got to #21 (#1 in Brazil) due to the period glam-rock and electric feel of Baby Jump. Dorset and Godfrey were joined by session-men on piano, tenor sax, and drums. The lead track was beefed up for the 4th LP 'Boot Power' in late '72 with new drummer Tim Reeves and Jon Pope on keys, who appeared on its cartoon cover. The heavily-phased My Girl And Me / Summer's Gone / 46 And On / It's A Goodie Boogie Woogie in November was the first single not to chart (two tracks were shortened from 'Boot Power'), with little airplay and one review comparing it to the laidback Brinsley Schwarz. Dorset said he didn't promote it because the leavers got royalties from the next two singles, replaced by two from blues band Chicken Shack: Paul Hancox and Bob Daisley (later of Widowmaker, Rainbow, and many Gary Moore LPs). Apart from the overt Summertime pastiche of Summer's Gone and Little Richard boogie copy, there's the gliding-organ, souped-up surf tribute to good loving (My Girl) and one of Dorset's faves in the Kinks-like 46 And On.
Alright, Alright, Alright / Little Miss Hipshake (June '73) took them back to #3, featuring ex-Savoy Brown drummer Dave Bidwell (who tragically passed early, in 1977) and Johnny Cook (ex-Love Affair) on keys, both appearing on two singles. The A-side reworked a French #2 by pin-up Jacques Dutronc from 1966, the similarly lyric-challenged Et Moi, Et Moi, Et Moi, and the Bo Diddley-like rumbling B-side by long-term producer Barry Murray was also on the LP. Wild Love / Glad I'm A Rocker in October stuck at #32, possibly due to the fan-splitting Bolanish sound or fee-haggling with 'Top Of The Pops' (the BBC is always prone to sulks and tantrums), because Long-Legged Woman Dressed In Black / Gonna Bop 'Til I Drop six months later equalled earlier hits at # 13 despite lyric deficiency. This title-song from the fifth LP ('74) was their final UK (but not world) hit, used by football crowds to taunt black-clad referees before business and fashion took over!
Its follow-up returned to rock 'n' roll with All Dressed Up And No Place To Go / Shake 'Til I Break / Too Fast To Live And Too Young To Die / Burnin' Up, when titles might be longer than the songs, their final Dawn release in late 1974. John Godfrey left that year, leaving Dorset (here with his best Presley voice) as the sole original member though Earl and Rush returned during the Polydor years. The label re-issued the first hit with one of their best ballads She Rowed six months later, ending the 25-track second CD here and six zenith years. Pye's plant in Mitcham had a blaze in June 1977 and so rebranded three years later. Mungo Jerry put out half a dozen singles on Polydor until the close of the 70s (Hello Nadine from their 1976 LP was a hit in Europe and Canada), longer than many from earlier in the decade either side of Punk.
Ray Dorset wrote a hit for Scottish singer Kelly Marie in 1980 (Feel Like I'm In Love), a #1 in South Africa also and first written for Elvis Presley who died before releasing it. Ray started Katmandu in 1983 after a jam session in his Surrey studio, with Peter Green (ex-Fleetwood Mac), Vincent Crane (Atomic Rooster) and Len Surtees (Nashville Teens) releasing 'A Case For The Blues' (1985). He also charted with Channel 4 television's 'Prospects' (1986) theme song alongside songwriting for children's T.V. A double album in Germany in 2001 pooled just 6 hits out of 26 tracks, rarities including The Tramps and Good Earth came out on Sanctuary in 2006, a definitive edition in 2008, and recent Cherry Red corralling of his post Dawn material from 'Impala Saga' (1976) to 1981. Later albums in the 80s and 90s are worth checking and can surprise though I haven't heard 'Adults Only' (2003), made with German musicians before fronting three different Mungo Jerrys, or the latest 'Xstreme'. The (surprising) Freemason lives with his German third wife in…Dorset (yep), a place he's loved since childhood holidays. Paul King's latest LP is 'A Baker's Dozen' (Angel Air).
That first hit remains enduring: Shaggy scored with his version, also covered by Elton John, Billy Idol et al just as Dorset did a reggae version of Knockin' On Heaven's Door. The one period absentee from BGO's collection seems to be the Germany-only release Mungo's Blues (1971), reaching number 45 there where the band remains popular still. So, 9 UK chart singles, five top 20 in South Africa, number 1 in 26 countries, the list is endless. Dorset denies that they were a hype: world success was a "completely organic happening", In The Summertime underlying "a Love, Peace, Happiness … celebration of life". That seems fair: the first non-maxi single Alright…still hit no.3 and their albums charted too. But sometimes there is hype: the website says they were the first to play in all Iron Curtain countries when it was simply a syndicated festival in Bulgaria.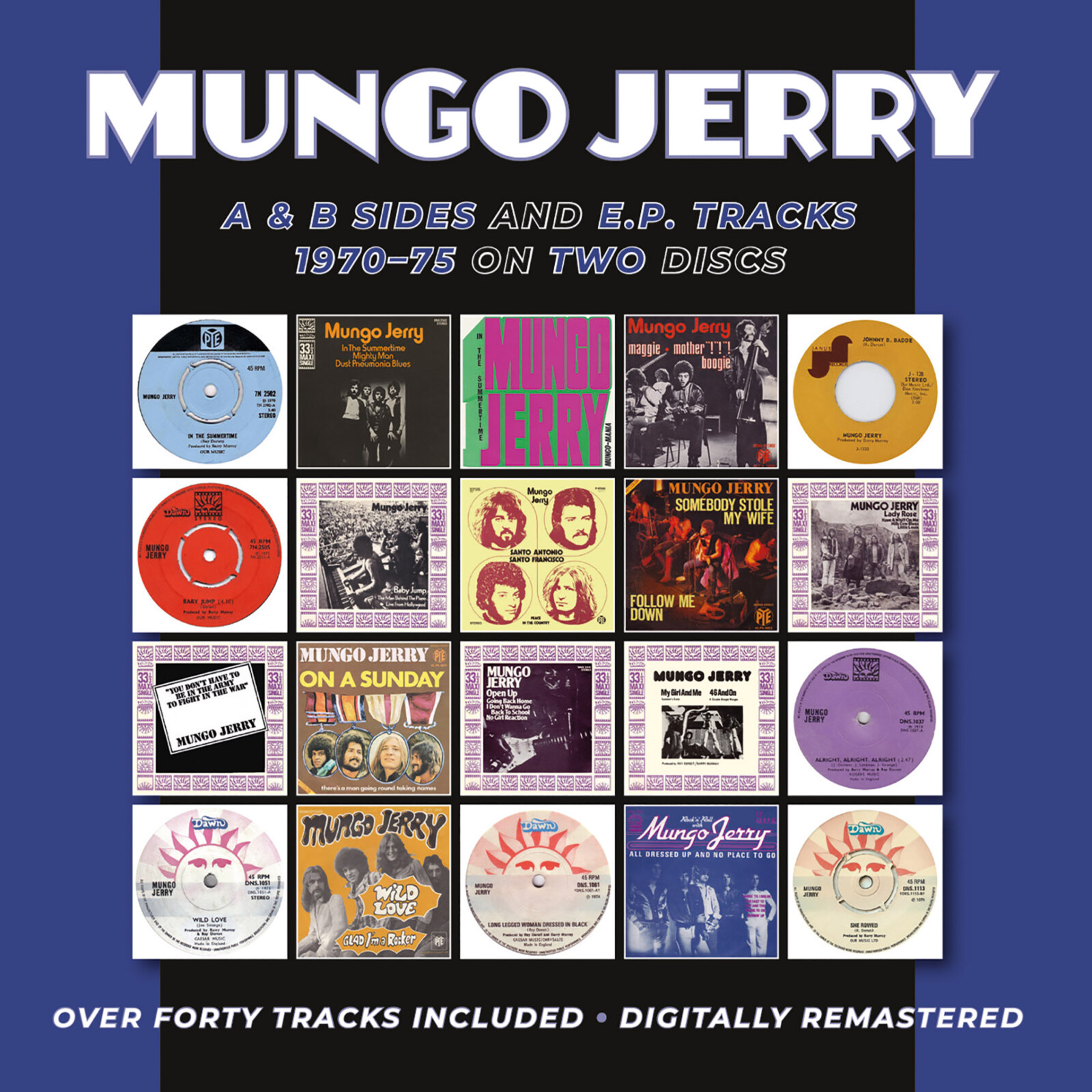 He told a blues magazine that "emotion of communication" with the right instruments was the ethos (John Fiddler of Medicine Head said the same). "The proliferation by the media of celebrity lifestyle", Dorset continued, "the vagaries and shallowness of manufactured 'pop stars' and dominance of media and propaganda encourages people to be materialistic, misused technology creates fake music. This has made it more difficult for old and new musicians to make real music as a career". Dorset doesn't see himself as pop but blues-based, hence still on at blues festivals. Sixteen albums, three dozen musicians later (from Hard Meat, Fat Mattress and Spooky Tooth to Rainbow, Bronx Cheer, the Sadista Sisters and the Cure), Mungo Jerry boogie in more than name. The legacy took-off here, woven in the fabric of the time and a potent musical balm today. His lyric "Life's for living, yeah, that's our philosophy" is long overdue here and now.
Brian R. Banks
---
Mungo Jerry – 'A & B Sides and E.P. Tracks 1970–75' (BGO Records 2019)