Aidan Baker | Nadja | Interview | Exclusive Premiere of 'Stimmt'
Exclusive album stream of 'Stimmt' by multi-instrumentalist Aidan Baker, out today via Cruel Nature Records.
---
Using prepared and alternate methods of playing the guitar, along with various electronic effects, Baker creates music which generally falls within the ambient/experimental genre but draws on influences from rock, electronic, classical, and jazz. A highly prolific artist, Baker has released numerous recorded works, both solo and with various group projects, including Nadja, ARC, Caudal, Hypnodrone Ensemble and Mnemosyne.
First released digitally on Broken Spine Productions (BSPD02) in 2015, 'Stimmt' was re-mixed and re-mastered in 2020 for its first physical format outing via Cruel Nature Records. It will be available as limited-edition cassette (60 copies) and digital download.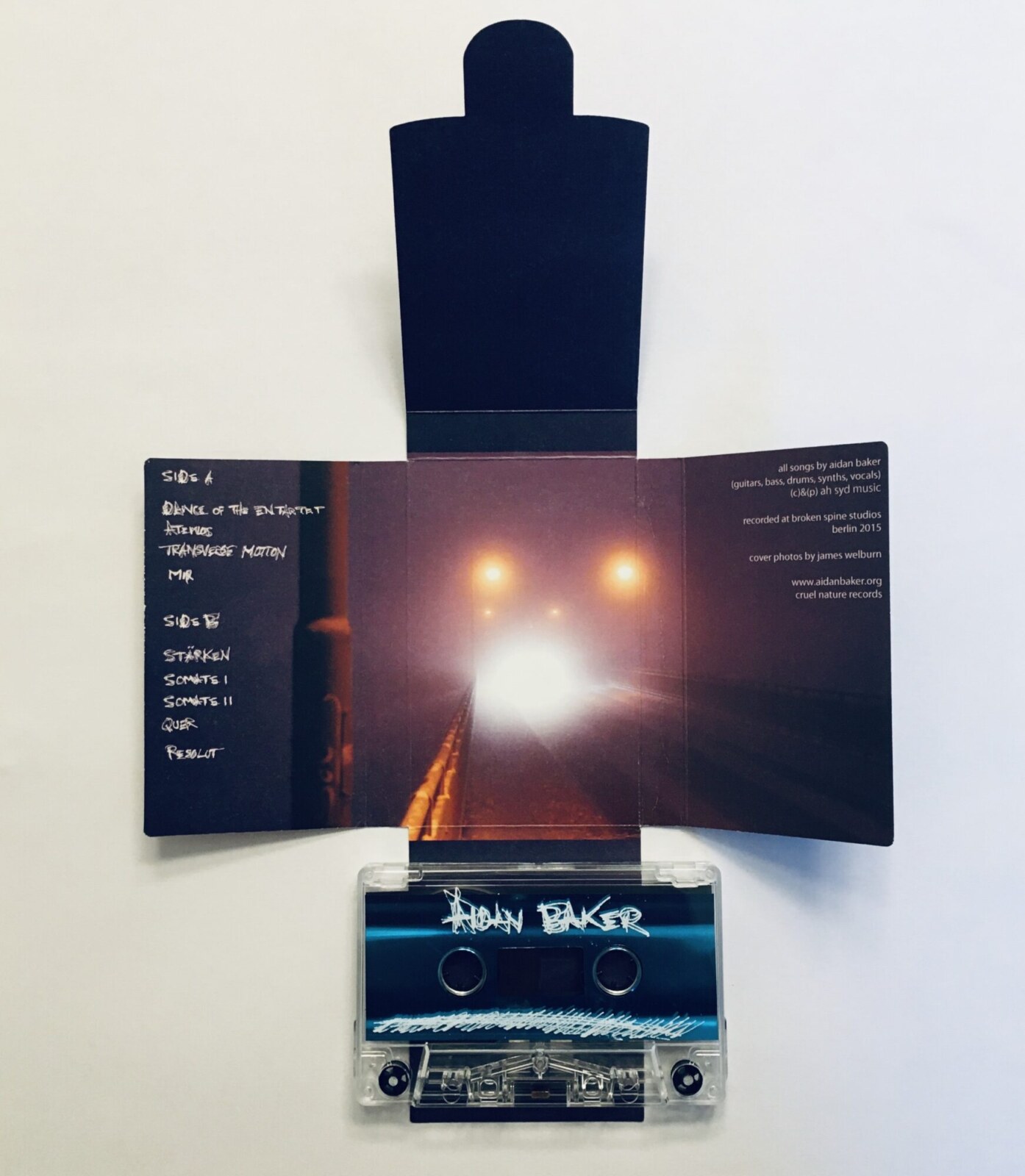 "Nadja was an extension of the music I started making as a solo guitarist"
As a classically trained multi-instrumentalist, how did you get an idea to start Nadja and what would be the main concept behind it?
Aidan Baker: Nadja was an extension of the music I started making as a solo guitarist in the late 90s and early 2000s. This was ambient/experimental music created via a combination of various effects pedals (a live looping pedal in particular) and alternate performance techniques on the guitar. Generally speaking, this was fairly minimal, quiet, and atmospheric music but I also listened to a lot of heavier, noisier, nominally (but not exactly) metal music like Godflesh, Swans, or Neurosis. Wanting to explore sounds more in that direction, I applied the techniques I had already established for my solo music to the basic structures of industrial and metal to create the Nadja sound. Something that attempted to emulate the feel and power of metal but mixed with and tempered by the melodicism and experimentalism of electronic or ambient/noise music.
I don't know that my classical training really has much to do with this progression, since my actual field of study was relatively narrow, and it was more my own listening habits and playing in punk/noise rock bands as a teenager that led me to industrial and experimental music. Although, one of my frustrations with classical performance was the difficulty in playing by yourself—more often than not, you had to be part of an ensemble or have an accompanist—which spurred me to learn to play guitar as a means of creating a sort of self-contained or self-reliant music, something which could be performed by myself. Live-looping performances, in which I am my own accompanist, is certainly an extension of that.
To begin with, Nadja was just a solo project, confined to the studio. But once the project started getting some attention there was demand for live performances, my partner Leah joined on bass. Bass is an integral element to the Nadja sound and I didn't want to try and play both bass and guitar on stage. Leah's presence changed the project significantly, I think, both in terms of offering a give-and-take in the song-writing and recorded process, and allowing the project to evolve and become something else or more, simply through the act of performing live.
"Dreamsludge"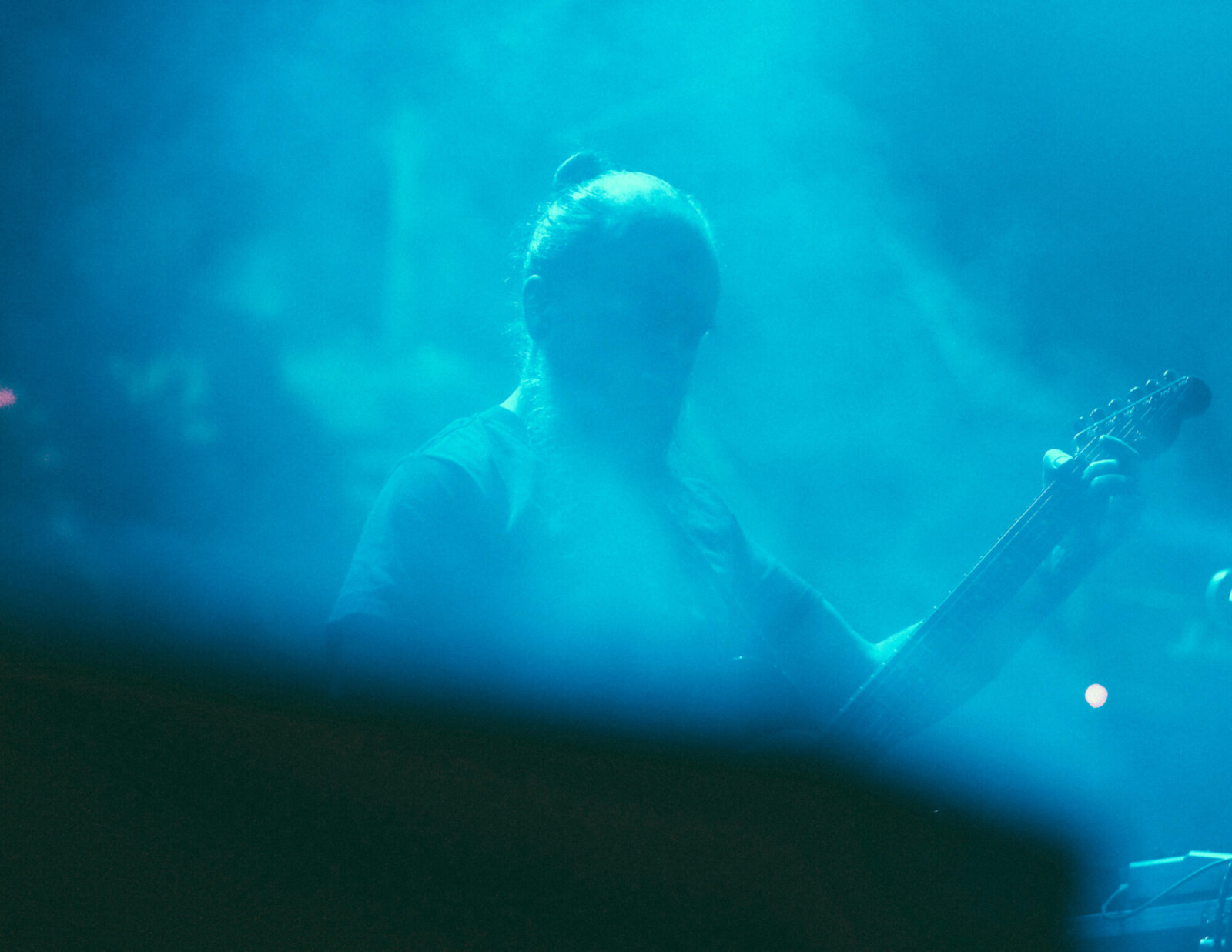 It's hard to categorize your music. How would you describe your project Nadja?
Some of the most interesting music is that which is unconstrained by genre, so I don't think that's a bad thing that it's difficult to categorize my music. We variously describe Nadja as "ambient doom" or "experimental metal," sometimes "dreamsludge," the latter a descriptive one of the labels we've worked with, Crucial Blast, originally came up with. All of those are pretty vague, but I don't think that vagueness is a bad thing either.
How long did you work on the material for the upcoming release?
Honestly, I don't remember…not so long, I think. I try to work quickly and intuitively, since I feel that results in more "natural" or "authentic" sounding songs, rather than labour over something. Of course, it does happen sometimes that I can't quite get the music to express what I want, which results in more effort and a longer work period, trying to achieve that expression (whether successfully or not), but I don't remember that happening with 'Stimmt.'
"Mixing noise rock with space- and psych-rock"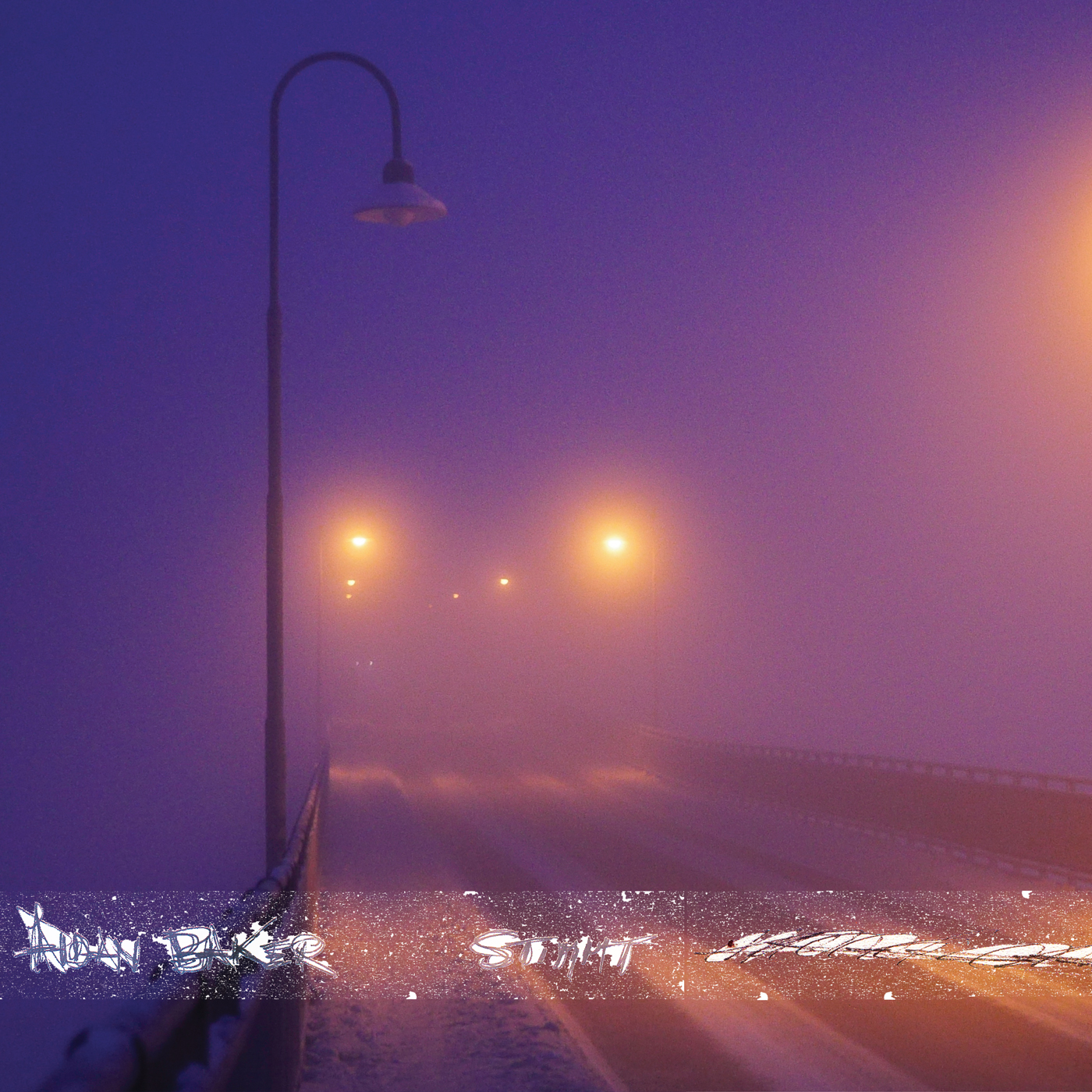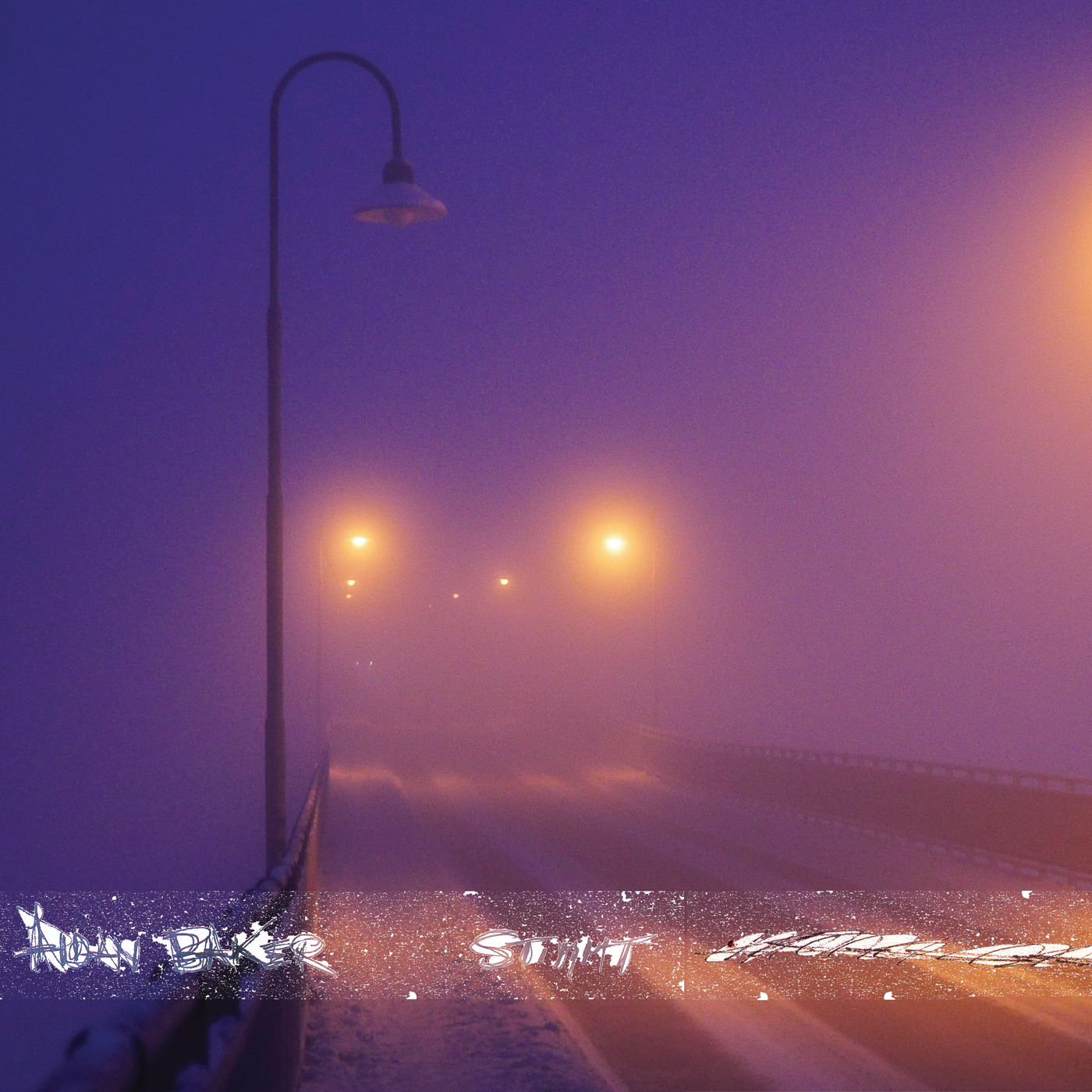 It was originally released digitally on Broken Spine Productions (BSPD02) in 2015, 'Stimmt' was now re-mixed and re-mastered. Would you like to share what's the story behind 'Stimmt'?
The songs on 'Stimmt' began with the idea of mixing noise rock with space- and psych-rock, something that might still be aggressive and heavy, but not like Nadja—more in a punkier way, inspired by bands like Steel Pole Bathtub, Th' Faith Healers, and early Flaming Lips, maybe a bit of Syd Barrett-era Pink Floyd. I also wanted the songs to be spacey or atmospheric in a different way than Nadja, with more hints of shoegaze and post-rock—taking inspiration from bands like Flying Saucer Attack, Slowdive, and Bark Psychosis—than ambient or electronic music. Most of the songs started with a simple guitar riff around which I built up a drum track, using both an analog kit and/or household objects as percussion instruments (often with a lot of effects on them) along with a drum machine. Then added bass guitar and synth parts and the occasional vocal or sampled voice.
How are you coping with the pandemic as a musician and label owner? What are your predictions for the music business?
The pandemic has not been easy for us, as we rely on touring and performing live for the majority of our income. Fortunately, I have had some soundtracking and mastering/mixing work over the last year on which I can work in my home studio. I have found that our fans have been quite supportive over recent months, and while we haven't necessarily sold as much physical product (a lot of which we would have sold at concerts), our digital sales have been good—especially on Bandcamp Fridays! So, we have been relatively lucky.
As for the music business itself, I think most bands and artists will get through the pandemic okay—the more pressing issue, I think, is the survival of smaller, underground or DIY venues and independent concert promoters who program more adventurous music. If they have to shut down, it will make it that much harder for the smaller and less mainstream bands to play, which will certainly be a blow to cultural diversity. We may well feel the effects of that as well, when and if we are able to tour again, considering we normally operate in the more underground, DIY scene.
How this might affect labels is also hard to say…but the new Nadja album, 'Luminous Rot', will be coming out in May on Southern Lord Records. Which is the first bigger (if still non-mainstream) label we have released an album with in almost a decade. And part of our reason for choosing to work with them—having their support, and becoming part of their network—is the fragility of the DIY scene right now. While we have managed quite fine managing ourselves in the last 10 years, since we re-located from Toronto to Berlin—and we are part of close-knit DIY scene here in Europe—the pandemic certainly demands that we work harder and expand our circle… Aidan Baker
Klemen Breznikar
---
Aidan Baker Official Website / Facebook / Instagram / Twitter / Bandcamp
Cruel Nature Records Facebook / Instagram / Twitter / Bandcamp / SoundCloud / Tumblr / Bigcartel