The Strawberry Bricks Guide to Progressive Rock | Charles Snider | Interview
The Strawberry Bricks Guide to Progressive Rock is a great record guide to the classic progressive era of rock music. Beginning in 1967 and continuing until 1982, the book presents the progressive rock canon, set in the presentation of a timeline.
---
With 212 more reviews, 210 more pages, completely fact-checked and professionally edited, and with a full index, the third edition is a substantial upgrade to owners of the first edition of the book.
"Music of an era and a generation"
'The Strawberry Bricks Guide to Progressive Rock' is the definitive record guide to the progressive era of rock music. How do you define 'progressive rock'?
Charles Snider: What I propose as a definition of "progressive rock" is that it is music of an era and a generation. When you look at the body of work that we all know as "progressive rock", it started in England post-psychedelia, peaked in the early 70s, and by the end of the decade it had mostly been diluted down to pop music. Inside that body of work – the timeline of the book – there is a very discrete generation of men that created the music and with few exceptions, they were born from 1944 to 1950. So there's something about that generation of men that gave birth to progressive rock. They all shared the same place in history, growing up with rock-n-roll, becoming teenagers during the heyday of psychedelia, and later becoming adults with the responsibilities of life – families, mortgages, etc. Yes, there were other styles of music that came from that generation, but when you look specifically at "progressive rock", you have to go back to look at the men that made it. Why are people calling music created today progressive rock? Because it tries to capture the same ethos and character that was originally created in the 70s. It's very hard to look at other definitions – you know the "it has keyboards, mellotron" – or "unique time signatures" type of definitions. Lots of music does. Certainly, there was an air of musicianship to most of progressive rock, the influence of classical and jazz music, and the instruments and technology available during that era shaped it. But not uniquely. What made it unique was the men that created it.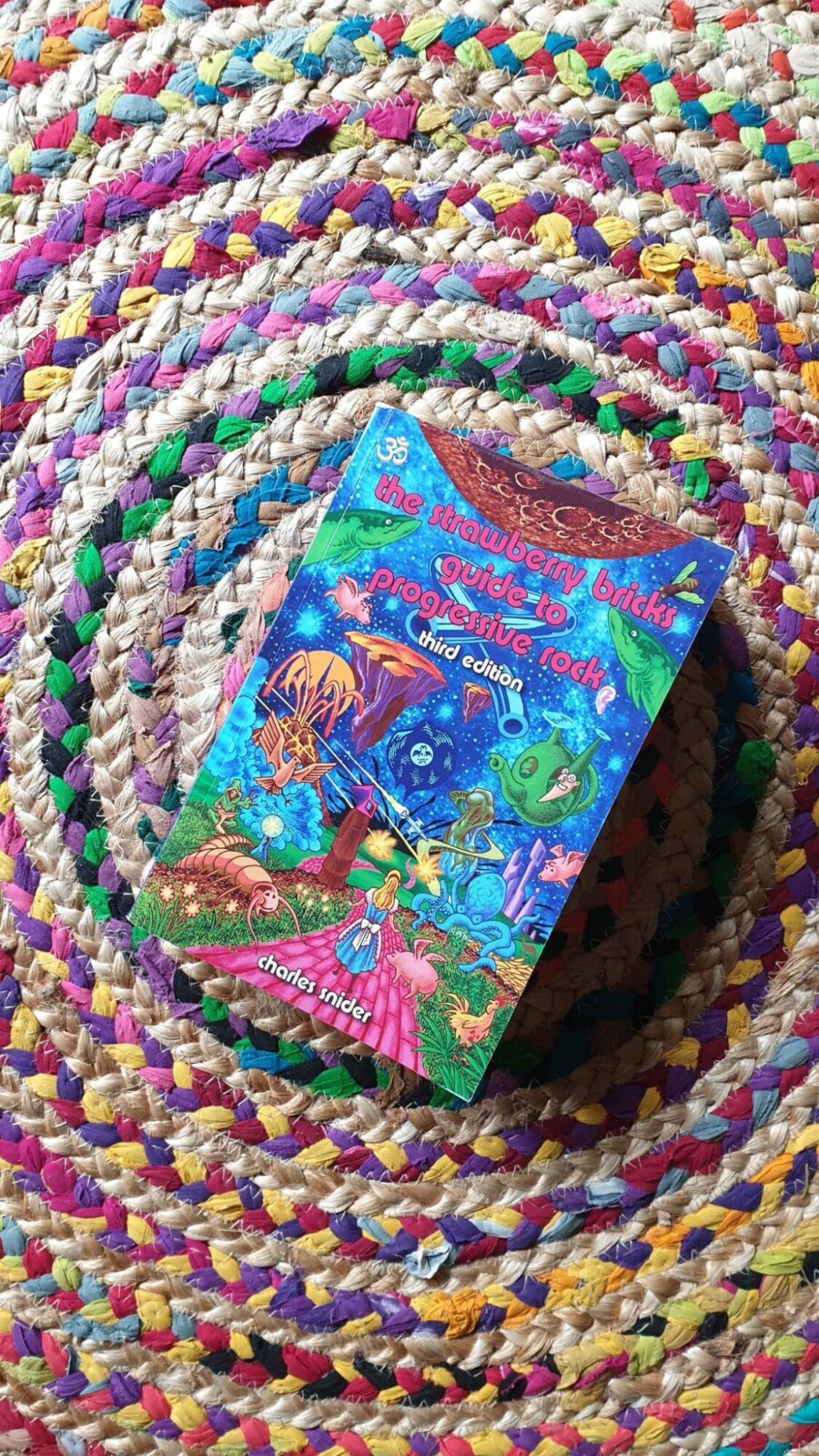 Would you like to talk a bit about your background?
I've been collecting records since I first purchased Yes' 'Fragile' album. I then worked in a record shop as a teenager. I spent a couple years in Germany in the early 80s, which was huge for the development of my musical tastes, because it opened me up to the "European" experience. I can't tell you how many Germans I met that always said, "You've got such English taste in music, come try some German music like Neu!" In the nineties I did CD reissues for a well-known art punk band, and lived in Los Angeles. It was a GREAT time to be collecting vinyl because CDs were the rage and people were dumping records like crazy. But for nearly fifty years I've been listening and collecting music, much of which is progressive rock. It's my passion and my love.
What are essential milestones when it comes to progressive rock?
Two proto-prog albums I would start with are The Nice's 'The Thoughts of Emerlist Davjack', which really introduced the the entire keyboard thing as "the prog thing" – the keyboard really is the instrument of progressive rock – and Procol Harum's 'Shine On Brightly', which gave us the "album-side-long" track, another of the most prog of inventions. But King Crimson's debut, 'In The Court Of The Crimson King', is prog album No. 1. The sheer audacity and brilliance of the entire package – artwork, music, etc. – marks the start of the prog era. Certainly there are albums like Yes' 'Fragile' and Genesis' 'Selling England By The Pound' that are "elements of style", albums that perfectly sum up what those bands were really all about. Kraftwerk's 'Autobahn' is a milestone, as much for its success as the music on it, while Asia's debut marked the end of the prog era. Purpose built for success, it certainly didn't share the ethos that prog initially was all about. Magma's 'MDK' [Mëkanïk Dëstruktïẁ Kömmandöh] and Gong's 'Flying Teapot' are about as original albums as prog would get – and both very psychedelic, while Soft Machine and Caravan's debuts mark the start of the entire "Canterbury" scene. Of some of the later albums, I would point out Peter Gabriel '3' and Robert Fripp's 'Exposure' – for really leaving the 70s prog aesthetic behind and being truly groundbreaking. One thing about the timeline format of the book however is that most every album is given the same amount of words, so in some ways I treat them all equally. I think it's more important for people to come up with their own milestones. I just want to guide them along the way. But the book also contains an Essential 67 list, which is an overview of the greats of progressive rock.
"Psychedelia is so important as it opened the floodgates for what could be done with rock music."
Sometimes it's really hard to define it. What do you think is the main difference, the main notion that separates progressive rock from psychedelic rock or other genres?
We wouldn't have progressive rock without psychedelic rock. Psychedelia is so important as it opened the floodgates for what could be done with rock music. When you look at the mid 60s in England or the United States, or the early 70s in Germany, there was so much musical invention with psychedelic rock, acid rock and krautrock. Whether it was subject matter, instrumentation, or songform, the generation that wrote this music had only their imaginations holding them back. Where the lines between psychedelic rock end and progressive rock begin, are really fine. But a good example would be the difference between the first Nice album, 'The Thoughts of Emerlist Davjack' and the second, 'Ars Longa Vita Brevis'; things got "serious" when Davy O'List left, and Keith Emerson went full-on into appropriation of classical music. Also, I think you can kind of see the difference between psych and prog with some of the krautrock bands like Guru Guru and the later German proggers like Hölderlin or Novalis. Again, it's a fine line, but what's important is that it all started with psych!
This edition also includes exclusive interviews with a host of musicians of the era.
Those "Portraits" were in the Second Edition which came out in 2017, which went out of print when the publishing site I used was bought out. I then put them up on the website, so there really wasn't a point in having them back in the book. The Third edition – published in March 2020 – also saw the return of the original cover from Matt Howarth (with a few new elements added). If you had the First edition of the book, this new edition is a huge upgrade – almost twice as many reviews. Plus, it's fact-checked by peers, professionally edited and fully indexed. It's really a complete story now, one I'm immensely proud of. In fact, one of the most assuring things about the Third edition is the reaction from the "prog cognoscenti". When people like Jerry Ewing, Mike Barnes, Ken Golden or Phil Howitt say nice things about the book, that's a real compliment and very rewarding for me.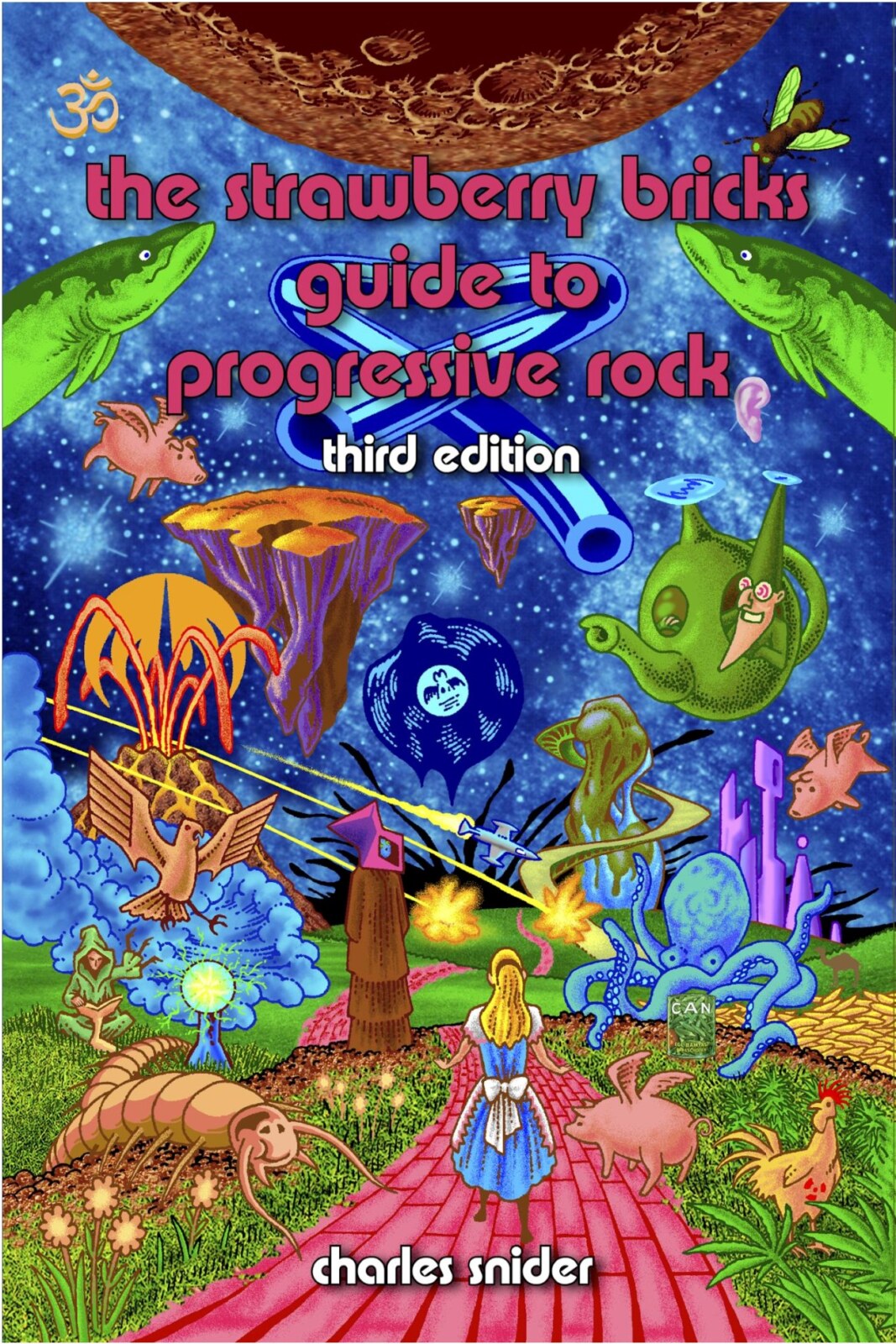 What inspired you to write 'The Strawberry Bricks Guide to Progressive Rock'?
We take it for granted now because everything – and I mean everything – is just a google search away. But finding music in the 70s and 80s – before everything was released on CD – wasn't always easy. If you worked in a record shop, you could surround yourself with people that were not only passionate about music, but had diverse tastes. I remember having a Jem Import catalog that I used as a reference guide to find new stuff, bands like Richard Pinhas's Heldon, or Schicke Fuhrs & Froehling. Anyway, I was also a fan of record guides – like Ira Robbin's Trouser Press – so I knew that there had to be one for progressive rock. There's nothing more satisfying when someone thanks me for introducing them to a new group because they read about it in Strawberry Bricks!
How long did it take to complete this massive project, from conception to publication?
Forever! In the 90s, I started putting the website together and developing the timeline. In fact, the very first Strawberry Bricks was a timeline poster that had bands on the y axis and years on the x axis. It was really neat to plot them out and see who did what and when. The website really took shape in 2000 – I actually built the backend as a project (ASP) for a graduate class! But when my wife and I had our kids, I had a lot of time at home and banged the first edition together, that was 2004-2007. The second edition appeared ten years later in 2017. The research – the search for new music – however was always on-going.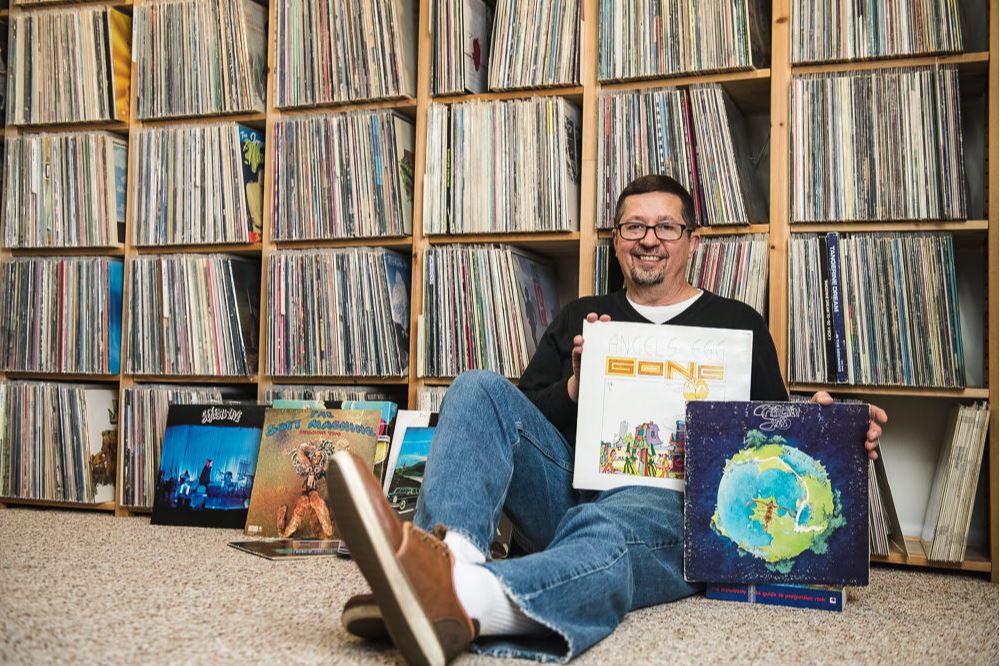 Is there anything we have not addressed that readers should be made aware of?
The 3rd edition of 'The Strawberry Bricks Guide to Progressive Rock' is available from Amazon websites around the globe, or from your local bookseller, ISBN: 978-0-578-48980-3. The website is https://strawberrybricks.com/
Thank you for taking your time. Last word is yours.
Thank you, Klemen for the review and interview! Charles Snider
Klemen Breznikar
---
The Strawberry Bricks Guide To Progressive Rock Official Website