Stonus | Interview | Exclusive Premiere of 'Evil Woman'
Stonus will release an EP, titled 'Séance', on March 26th via Electric Valley Records. Today they are exclusive premiering the single 'Evil Woman'.
---
Stonus is a five-piece heavy/stoner rock band. Their energetic performances, old school attitude, and high voltage sound side by side bring forth a psycho/stoner party out of this planet.
"Heavy-tuned riffs and sweet melodies coming out from the desert"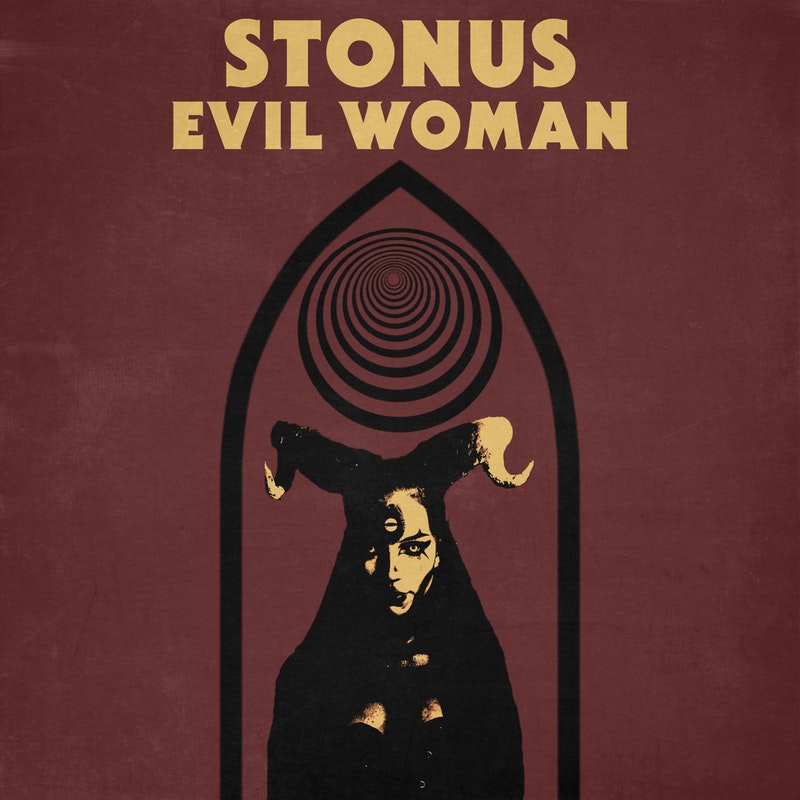 Interview with Stonus
It's nice to have you. Would you like to talk a bit about your background?
Hello guys and thanks for the interview!
We are Stonus a heavy rock band from the Mediterranean island of Cyprus; Kyriacos is the lead singer, Nicky the rhythm guitarist, Pavlos the lead guitarist and Kotsios the drummer. We were formed in 2015 and since then we have released 2 EPs ('Supertrip' in 2017, 'Lunar Eclipse' in 2018) and our debut album 'Aphasia' in March 2020. We are an active band and we had the honour to participate in festivals and gigs all around Cyprus and London as well as participating in Soundart Festival in Romania and we played alongside with some of the best bands of the scene such as Nightstalker, Planet of Zeus, Riverside and Sunnata. Following the release of 'Aphasia' we were planning our first European tour which unfortunately had to be postponed due to COVID-19.
When did you decide that you wanted to start writing and performing your own music? What brought that about for you?
Me (Kyriacos – singer) and my brother (Nicky Ray – rhythm guitarist) had the urge to create and perform our own music since we were kids. We felt the need to transmit a message through it while communicating between us in a super physical state. It was a way out and a way in…
So we started experimenting in several teenage bands until we met Pavlos (lead guitarist) and Kotsios (drummer), and formed Stonus.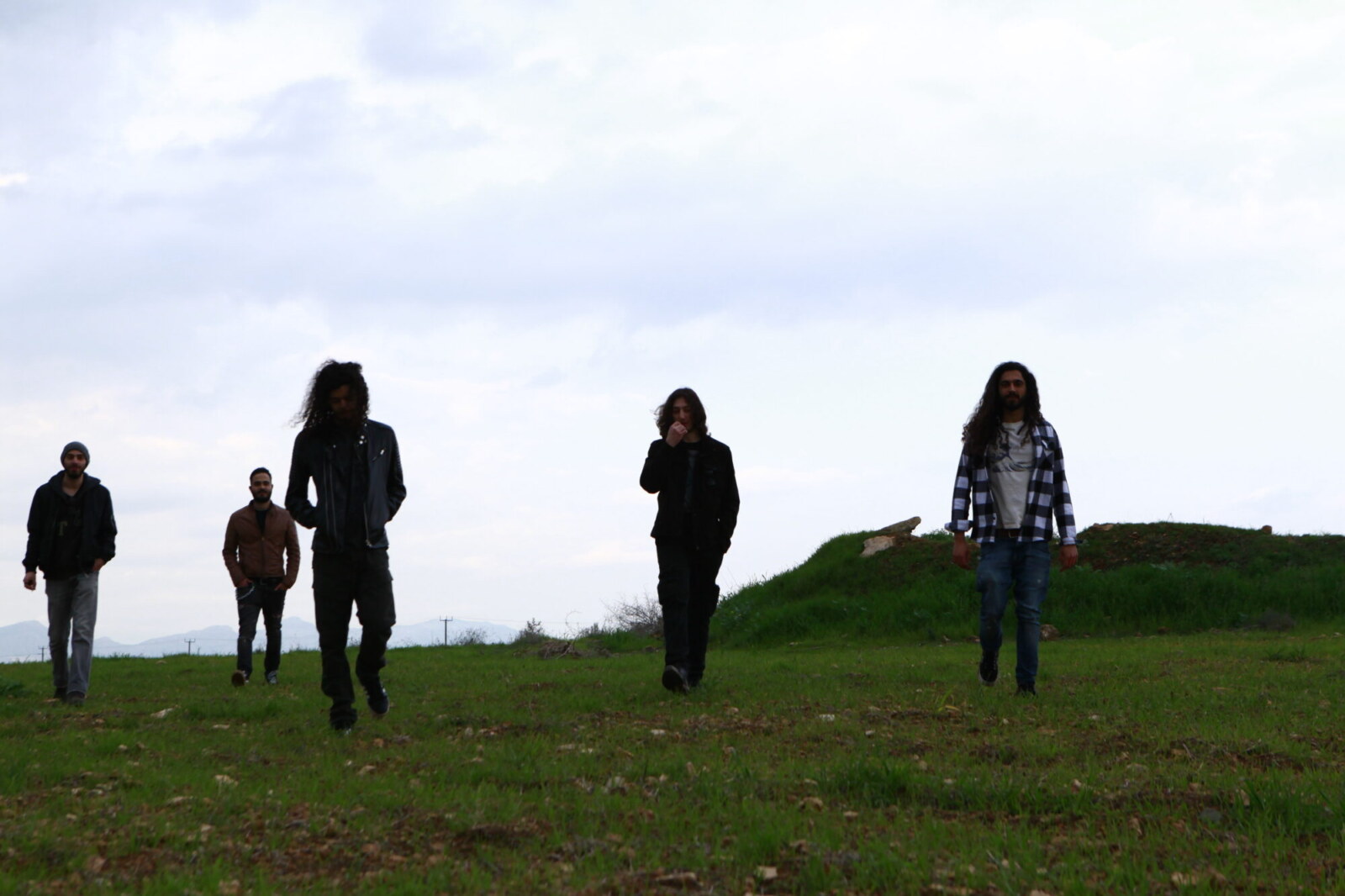 What's the story behind the formation of Stonus?
Stonus were formed in 2015, when we were at a bar discussing a band-project with some friends and the trigger was the music that was playing that night. Heavy-tuned riffs and sweet melodies coming out from the desert just sounded perfect. So we started brainstorming ideas and names until… Stonus came across. Therefore, we decided to make a new journey and write our own history in this genre!
For us the important thing is that we are a group of friends, a group of brothers, a big family, sharing the same ideals and objectives, while having fun. All we really want is to transmit love and happiness along with throwing out a hell of a party.
Electric Valley Records released 'Aphasia' last year. The album was sold-out and you have a repress in different colour available. Are you happy how the album was received?
Yes indeed we sold everything within just 2 months from the pre-order day, so I'd like to personally thank everyone for their extraordinary love and support! Furthermore, the album made it to top Spotify playlists and magazines (Louder, Metal Hammer) while managing to be included in the TOP albums of 2020! (Obelisk, La planette du stoner rock, Stoner rock freaks, Vinyl Brunch etc.). Since the support was outstanding and people were personally requesting a repress, we decided to make another press on two colour variants, marbled blue and purple.
"Everything was recorded live and analogue to provide a more natural and raw sound."
Can you share some further details how your album was recorded?
'Aphasia' was recorded during August 2019 in Corinth, Greece at Wreck it Sound Studios under the supervision of John Modes (1000Mods) and was recorded/mixed and mastered by the genius George Leodis. Recordings took 5 days and everything was recorded live and analogue to provide a more natural and raw sound.
The pre-production though began more or less a year before entering the studio where we were experimenting with different ideas and we had a heavy gig schedule which allowed us to test some of our songs live and get a direct response which we believe helped a lot to shape and determine our sound.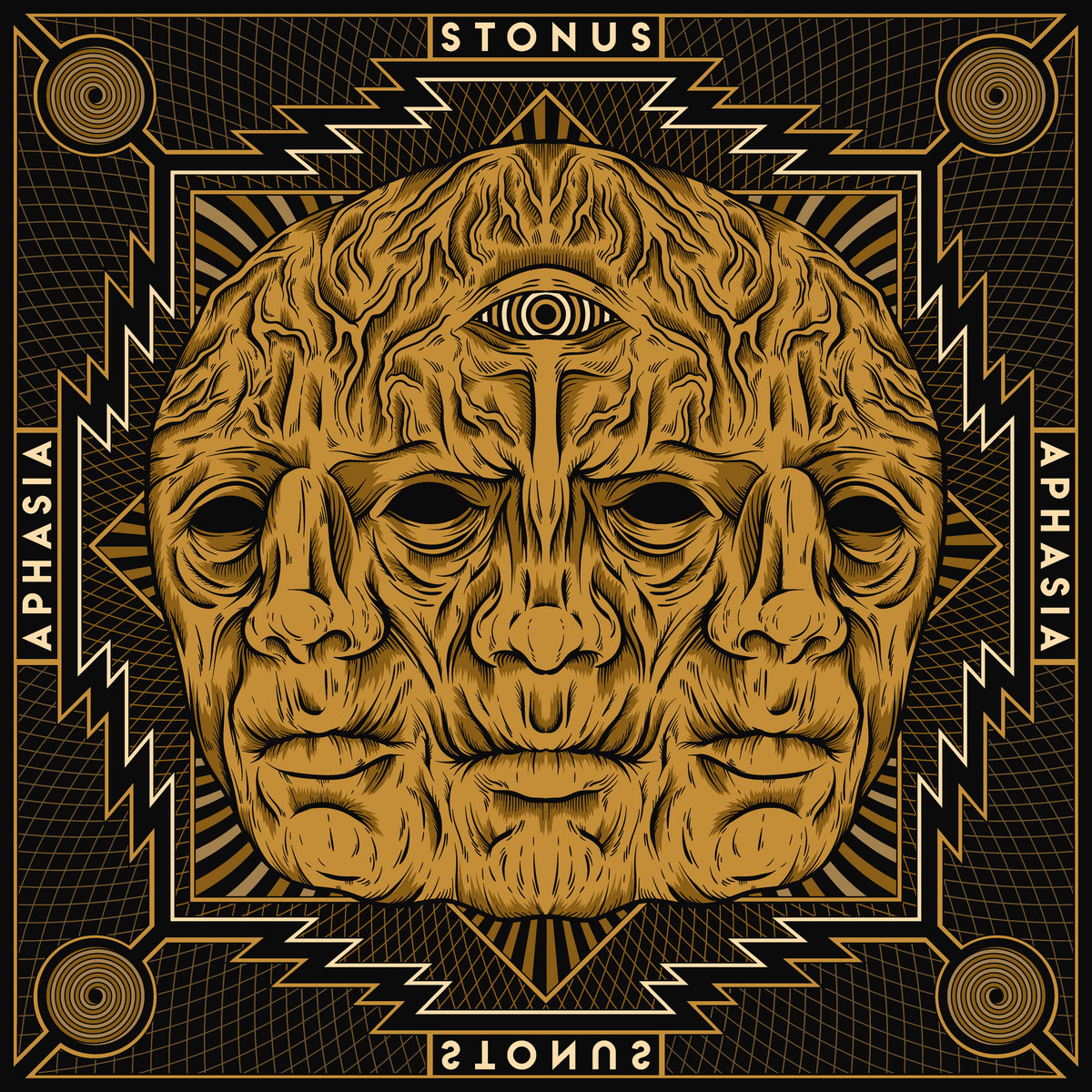 How do you usually approach music making?
We usually write music in two approaches, I Nicky, usually write down some riffs and melodies with some kind of loose structured songs, which either come from personal everyday experiences, stimulations from the surrounding environment, things that trouble my head or simply tunes that just repeatedly loop in my mind which I feel the urge to write down as I perceive them as "messages" from the universe. I then take some of these ideas to the studio, where the magic happens. For me the secret ingredient is to allow freedom of expression to each member, allow them to manifest their strengths and abilities and push each other outside our boundaries and the loose structured song ideas do just that for us. It's a starting point where we feel comfortable to share our emotions, our ideas and give birth to our own songs and messages. Furthermore, we also write through jamming where we follow a more ritualistic process where we set our-selves into our own musical trance and allow the flow of energy guide our music. And often we combine these two approaches.
Are any of you involved in any other bands or do you have any active side-projects going on at this point?
We are all still studying, others doing PhD's, Master's, or bachelors so our schedule is heavy from university work. Therefore, is difficult for us to be engaging in other side projects at this time of our lives. But we are indeed interested and looking forward to creative ideas and projects, after all its what keeps us sane in this harsh reality.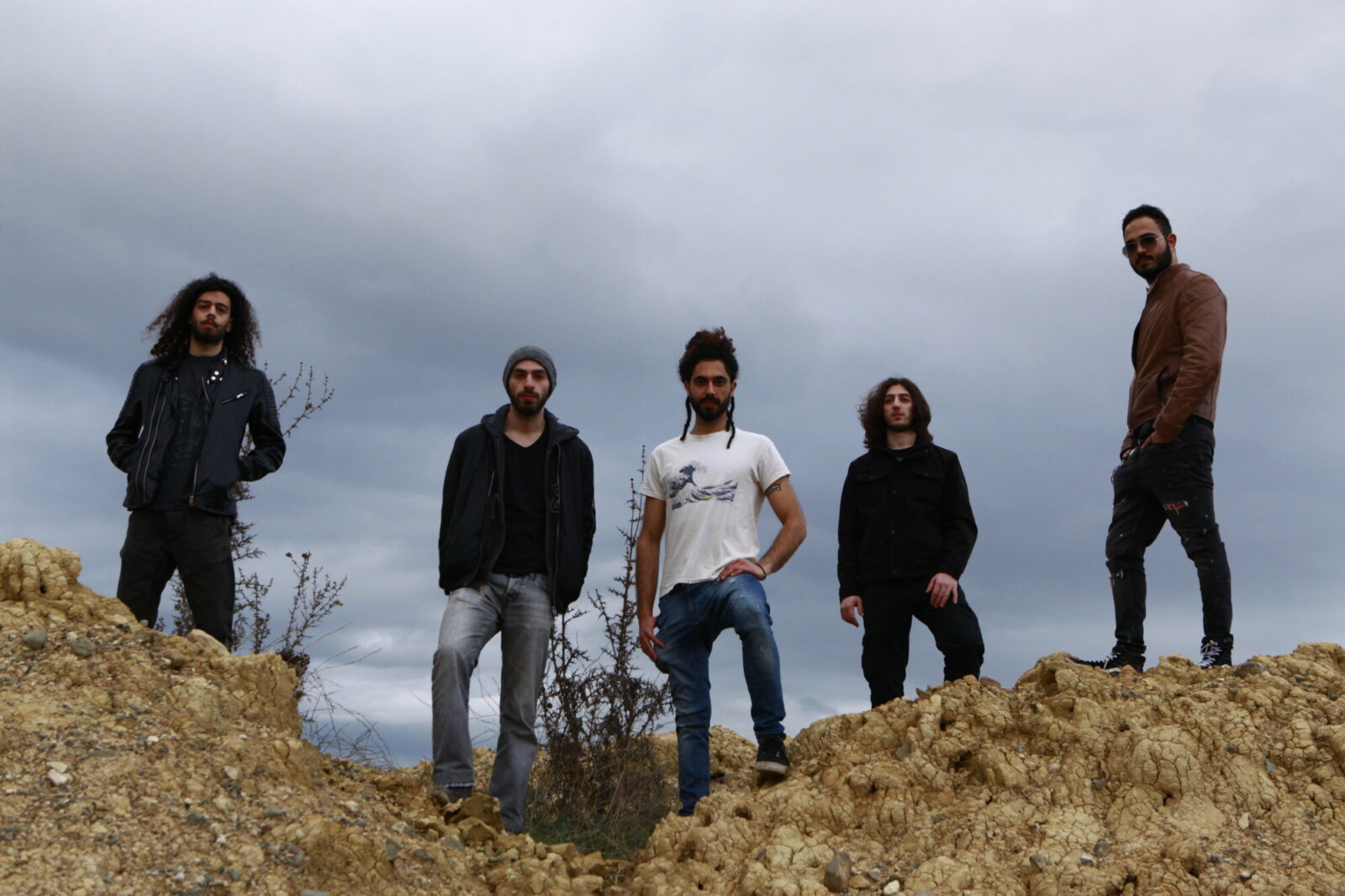 How are you coping with the pandemic?
Well, we are trying to keep busy and it's what keeps us going. We work hard every day and try to learn and experience as much as we can, even under these constrictions. We really missed playing live music and at this moment we are spread in three different countries which makes physical contact between us kind of rare. On the other hand, we try and communicate virtually as much as we can and share our ideas through phone recordings which keep us motivated to some extent. We are also receiving enormous support and love from our fans which really helps us get through these hard times and for that we would like to take a minute to send them all our love and gratitude.
"Through the ashes of frustration, loneliness and isolation, a silent scream for freedom"
Can we expect a new album?
At the moment, we are planning a new release, our third EP 'Séance', to be released through our label Electric Valley Records on 26th March 2021.
Following the release of our debut album 'Aphasia' in early March, we found ourselves in the middle of the pandemic, forced to cancel our first European tour and living us isolated in Cyprus, Leeds, and London. This was an emotionally heavy period for us as we were forced to stay away from things that kept us together; but these constrictions gave us space to reflect on ourselves allowing us to think outside the box and experiment. This is where 'Séance' was born, through the ashes of frustration, loneliness and isolation, a silent scream for freedom, a self-realisation of multiple possible realities and an esoteric outbreak leading to ego-death.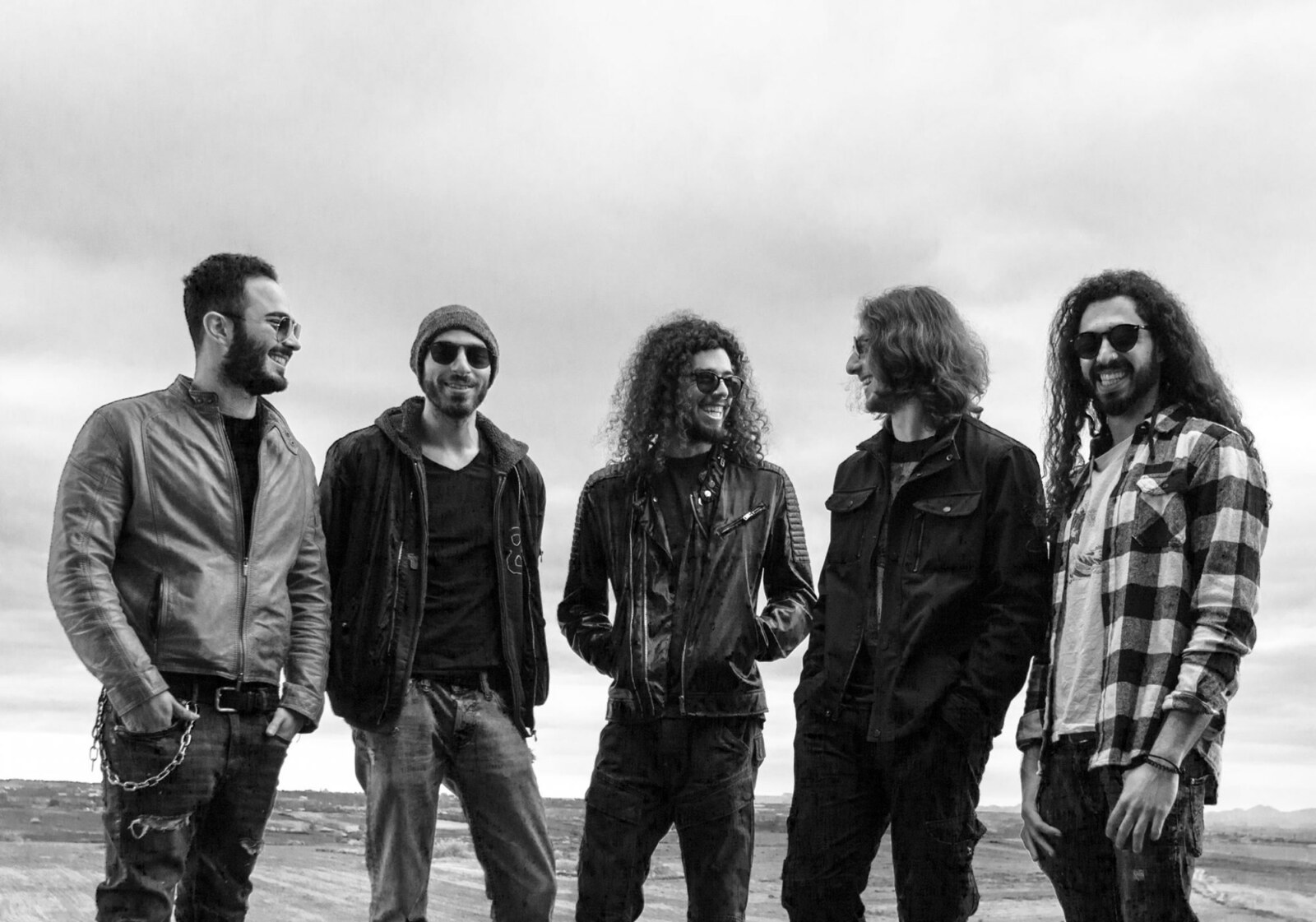 Let's end this interview with some of your favourite albums. Have you found something new lately you would like to recommend to our readers?
We listen to a wide variety of music depending on each member ranging from death metal to reggae but let's focus to rock here (hehehe), here are some of our latest findings that we believe are worth a listen.
Kotsios (drummer): Karnivool – 'Sound Awake', Puscifier – 'Money Shot'
Pavlos (lead guitarist): Animals as Leaders – 'The Joy of Motion', After the Burial – 'Evergreen'
Kyriacos (singer): Gojira – 'Magma', Perfect Circle – 'Mer De Noms'
Nicky Ray (rhythm guitarist): Dot Legacy – 'To the Other's, Los Mundos – 'Ciudades Flotantes'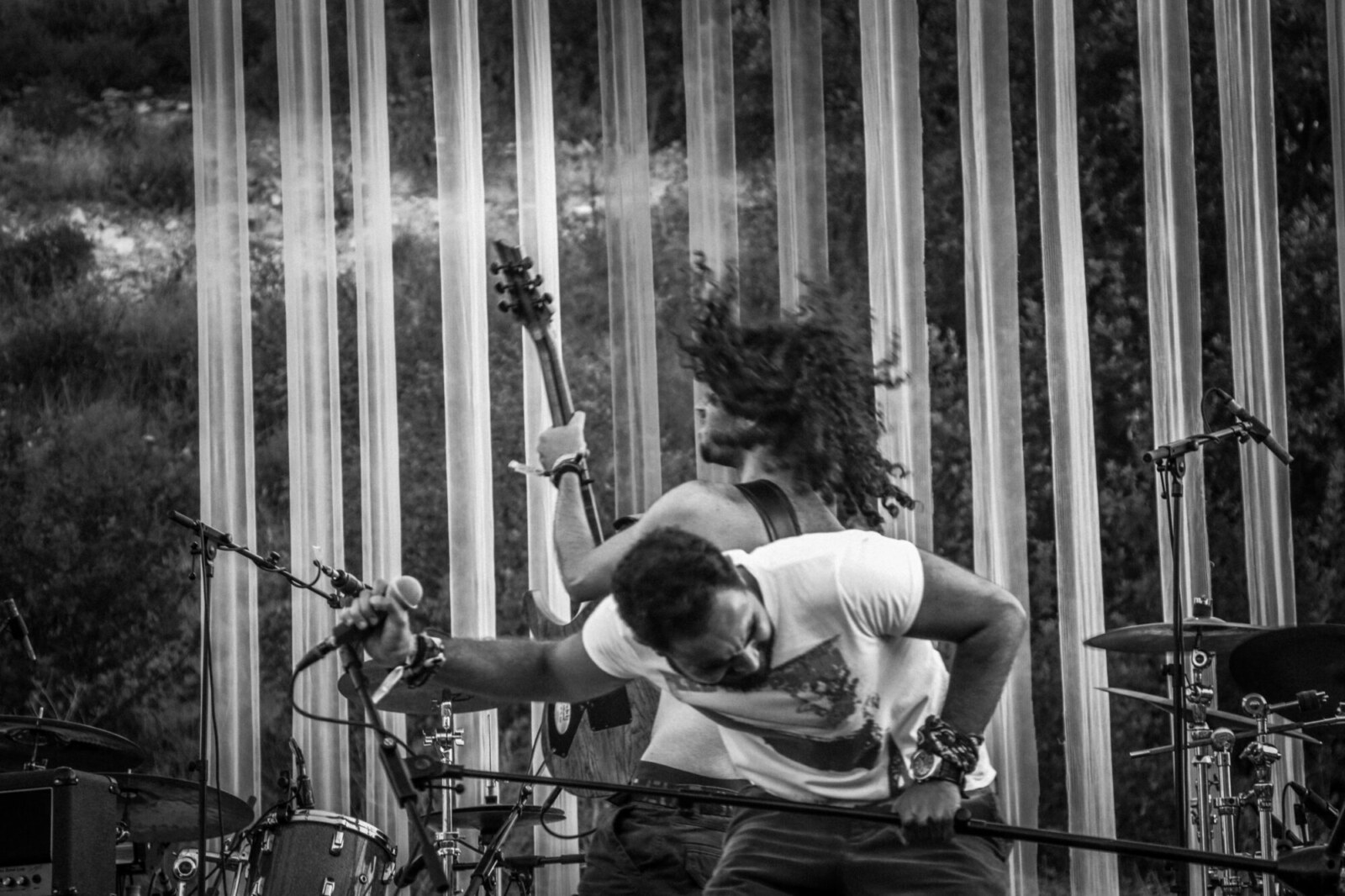 Thank you. Last word is yours.
We want to wish all the best to all of you, follow your dreams no matter what and stay fckn heavy! See you on the road soon. Lots of fuzzy love, Nicky, Kyriacos, Kotsios, Pavlos, Stonus
Klemen Breznikar
PRE-ORDER 'Séance' by Stonus: ULTRA LTD "PSYCHIC EDITION" | LTD BLACK VINYL/SIDE B PICTURE DISC | Bandcamp
---
Stonus Facebook / Instagram / Bandcamp / YouTube / Spotify
Electric Valley Records Official Website / Facebook / Instagram / Twitter / Bandcamp