From The Vault: Various Artists 'Psych-Out' (1968)
Now considered a cult classic, 'Psych-Out' was one of the many cheesy flicks of the late sixties exploiting the counterculture lifestyle.
---
Starring Susan Strasberg, Jack Nicholson, Bruce Dern, Max Julien and Dean Stockwell, the plot involved a deaf girl who runs off to San Francisco to look for her mysteriously missing brother. A rock band called Mumblin' Jim, getting stoned, God living in a sugar cube, sexual escapades and a terrifying incident on the Golden Gate Bridge are some of the snapshots the movie entailed. A great soundtrack accompanied the film, smacking of pure psychedelic bliss.
"Illustration of psychedelic exploration"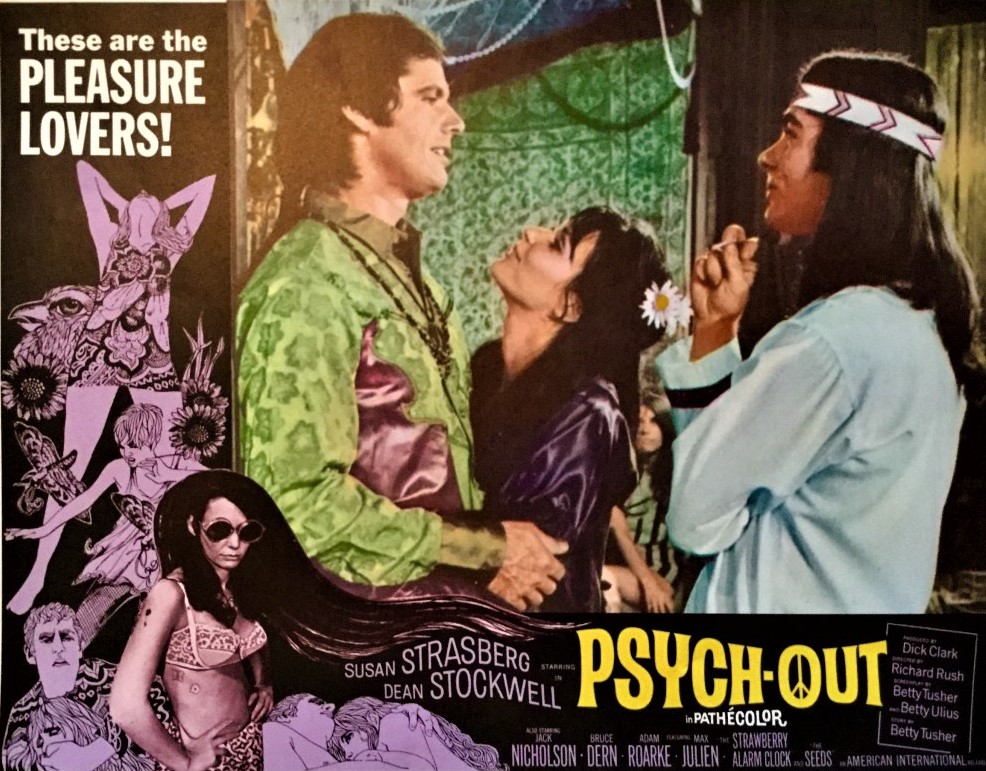 From the Strawberry Alarm Clock, there's 'The World's On Fire,' which initially appeared on the band's 1967 debut album, 'Incense And Peppermints' and measured over eight minutes in length. Helmed by a mesmerizing rhythm built around tribal drumming, repetitive riffing, loping keyboard fills, windy harmonies and the tone of a tooting flute, 'The World's On Fire' is truly a masterstroke of its model. Not only does 'Psych-Out' contain the original recording of the epic essay, but an edited version as well.
We meet the Strawberry Alarm Clock again on 'Rainy Day Mushroom Pillow,' which billows with beauty to a soft and sleepy-eyed showcase of dreamy vocals, bouncing bongos and piping flutes.
The Seeds surface on 'Two Fingers Pointing At You' that bristles with lead singer Sky Saxon's signature salty whine while the band lays down a bed of rolling organ chords and pinching guitar riffs.
Stealing a good portion of the Jimi Hendrix Experience's 'Purple Haze' and adding their own fuel to the fire, the Boenzee Cryque wail madly away on an ear-splitting instrumental, 'Ashbury Wednesday.' History fiends should take note Boenzee Cryque featured future Poco members Rusty Young and George Grantham.
The Storybook's 'Pretty Song From Psych-Out' is indeed very pretty. Carved of delicate markings and finely-tuned melodies, the lilting number produces a choral pop feel. The Storybook subsequently check in with the moody and meditative 'Psych-Out Sanctorum,' complete with Gregorian chanting. Claiming the lion's share of the album, the band also crops up on the dainty flower pop of 'Beads Of Innocence,' plus a pair of instrumentals, the trippy 'The Love Children,' which is pebbled with squiggly sitar touches and melts right into 'Psych-Out' that quivers with freaky mechanical pulsations. It's too bad the Storybook never created an album of their own. What little music they did record is quite interesting and catchy.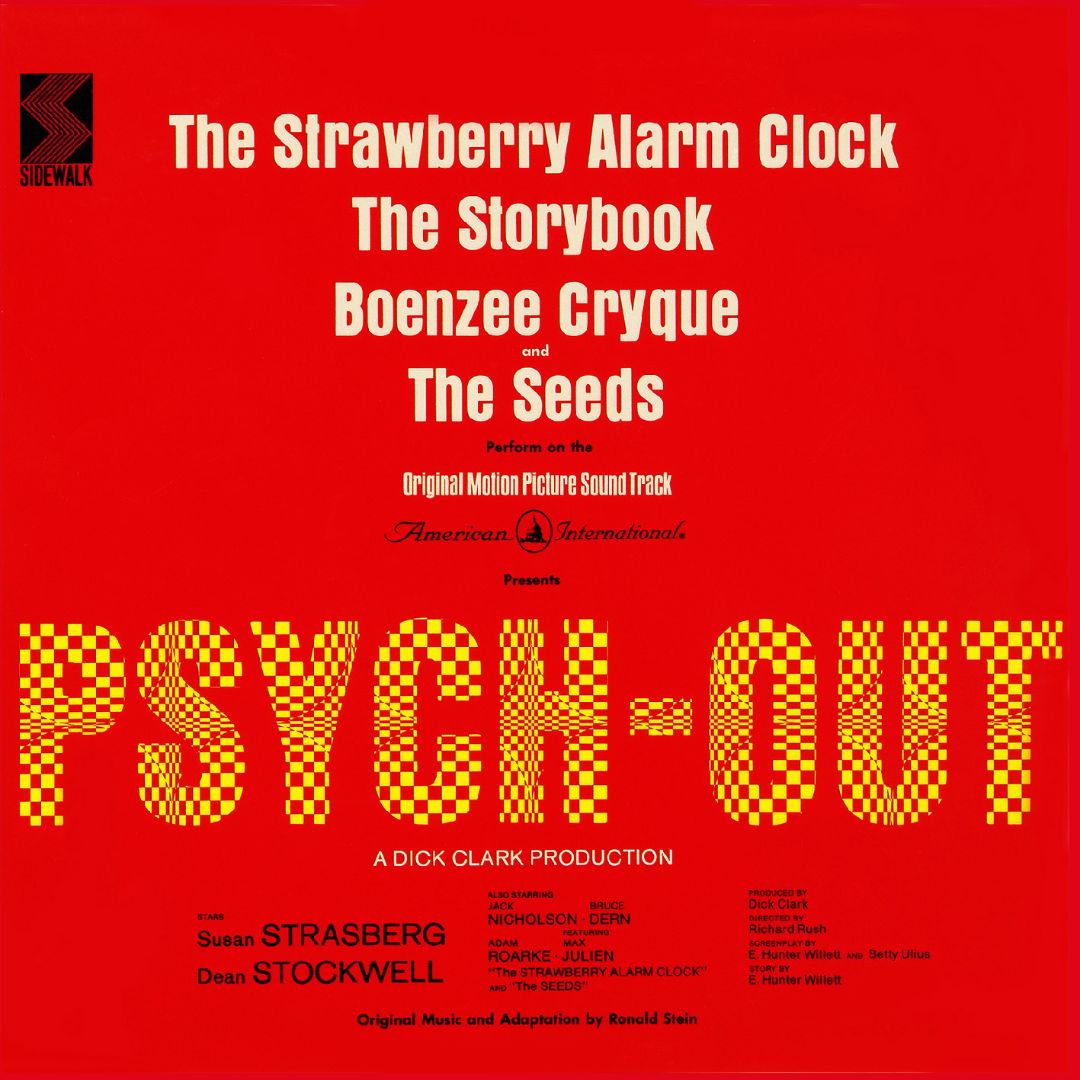 From the wacky to the wondrous to the whimsical, 'Psych-Out' reins in as an exemplar illustration of psychedelic exploration. The album is so rich with imagery that you can practically smell weed and patchouli oil seeping from the grooves.
Beverly Paterson
---
Various Artists 'Psych-Out' (Sidewalk Records 1968)